Willys-Overland developed the original 4-wheel-drive Jeep for the U.S Army, with production starting from 1941. It was during World War 2 when the earliest models were shipped around the world to serve the Allies.
Once the war was over, Willys registered the Jeep trademark, and the first commercial Jeep, the 1945's CJ-2A, entered the national market aimed at farmers and other people who needed a 4×4 vehicle that could work off-road. In 1976, Jeep introduced the CJ-7, which featured creature-comfort choices such as a molded plastic hardtop and an automatic transmission.
By 1987, the first-generation Jeep Wrangler replaced the CJ-7, and the four-door Wrangler Unlimited, which came 20 years after, added a new chapter to this ever-growing legacy.
Today, Fiat Chrysler Automobiles own Jeep, and the Wrangler continues to maintain its legacy as a serious off-roader while integrating advanced technological features. Here, we will discuss the Jeep Wrangler models and years, so you know everything about the Wrangler before you plan a purchase.
Jeep Wrangler is a widely popular name known for its capability for hardcore off-roading, but when it comes to models and trims, it gets quite confusing considering the options the Jeep Wrangler offers. It may seem to you that you know all about the Jeep Wrangler; however, you may be short on technical specifications, which could be decisive when you plan on buying one.
The Jeep Wrangler comes in many models to cater to every customer and their desired preference. If you feel confused and puzzled when choosing a Jeep Wrangler model, trim and year, worry not, for we are going to discuss each detail you need to know so you can make a decision easily.
We have shortlisted the major differences which distinguish the types of Jeep Wrangler on sale today. Each Wrangler is designed with particular upgrades and modifications to fit each customer's exact needs. From urban commuting to rock crawling, there's a Jeep Wrangler engineered for every journey.
Jeep Wrangler Basics
We have already told you that each Jeep Wrangler serves a distinct purpose and comes with specific upgrades; however, the different models also share some key features which are common between all Wranglers.
Firstly, all the latest Jeep Wranglers are powered by a standard 3.6L V6 engine; however, you can switch to a 2.0L I4 or 3.0L Turbo-Diesel engine depending on your needs. Concerning transmission, the latest Wrangler is available in a standard 6-speed manual transmission with an option to switch to an 8-speed automatic transmission.
Besides the engine and transmission options, the Jeep Wrangler has different customization options available. On paper, Jeep rolls off three main Wrangler models: Sport, Sahara, and Rubicon. Let's take a close look at each of these variants and see which one fits best for your needs.
Jeep Wrangler Sport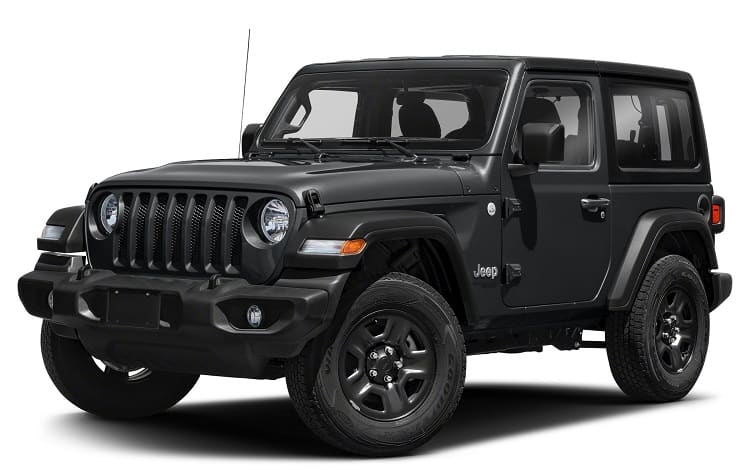 Engineered to continue the legacy of Jeep Wrangler, the Wrangler Sport is the flagship classic and the entry model Wrangler. It maintains the design of the original Jeep without compromising on capability and creature comforts. The Jeep Wrangler Sport serves as the best model for customization.
The Jeep Wrangler Sport is the least expensive model, that is because it only comes with the most basic features, such as 16-inch steel rims, a standard duty suspension, and a 3.45 axle gear ratio. For off-roading, it features a third-generation Dana® front and rear axle as well as a Command-Trac four-wheel-drive system which makes it a capable vehicle.
As for the exterior, the Jeep Wrangler Sport is equipped with a Sunrider Soft Top and huge fender flares, which gives it a muscular look. The Sunrider Soft Top can also be upgraded to a hardtop.
The Jeep Wrangler Sport is an entry-level model that lacks power locks and power windows. However, there is a touch screen to fulfill basic creature comforts.
Moreover, if you would like to consider more features, you can opt for the Jeep Wrangler Sport S, which comes with heated seats, an air conditioner unit, multiple airbags, alloy rims, a larger multimedia touchscreen, and power locks and power windows. However, all these options also add to its price.
Jeep Wrangler Sport Pros and Cons
The Jeep Wrangler Sport is a very basic off-road vehicle, but its capability and ruggedness as an off-roader are the best you can get in this price range. Additionally, you can also upgrade its powertrain to a turbo four-cylinder, a turbo diesel, and a V6. You can also have the manual transmission, but that is limited to the V6, which runs on gasoline.
Getting to the cons, the Jeep Wrangler Sport stands so spartan that it is just too much for most people to handle. No air conditioner, steel rims, and manual locks and windows may be an issue for some folks. But these issues can be eliminated if you step up to the Sport S.
Best Points About the Jeep Wrangler Sport?
Under a limited budget, the Jeep Wrangler Sport is the best available option for folks who need a capable 4×4. At $32,000, even though it lacks some creature comforts, it still manages to deliver the best off-road performance in this price range. Costing about $10,000 less than the Rubicon, it can still go just about anywhere.
Sometimes the base model fulfills your demands perfectly and is the best option for you. Overall, it is a great 4×4 in standard trim; however, extras can be added as per your desires.
What are the best modifications for the Jeep Wrangler Sport?
The Jeep Wrangler Sport has limited factory options since it is an entry-level model. You can start by upgrading to more capable all-terrain rubber tires instead of factory-fitted all-season tires (especially if you plan to go off-road). Furthermore, you can also consider getting a set of alloy rims that allow a range of tire sizes.
For serious off-roading, though, you must consider lift kits, step rails, exterior lighting, and better shocks. Additionally, you can also get some recovery gear and a soft top.
Jeep Wrangler Sahara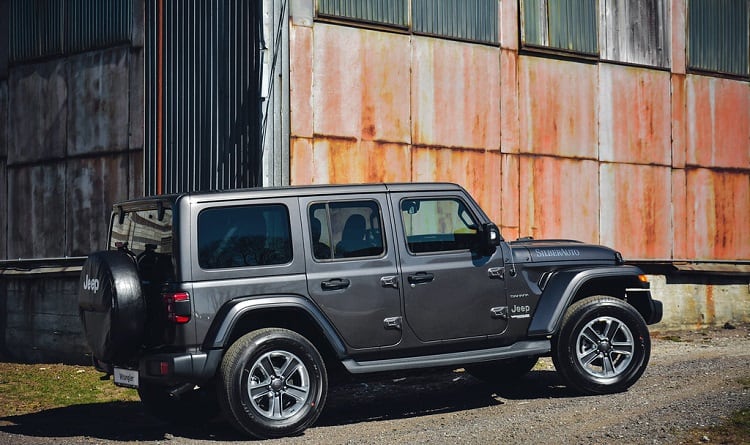 The Jeep Wrangler Sahara is a luxury upgrade over the Sport. The Sahara does the best luxury among the three Wrangler models. Overall when you consider the options the Sahara offers, you will notice that it lies between the Wrangler Sport and Rubicon. It's meant to be more of an urban crawler, unlike the Rubicon.
The Sahara is made to maintain the Jeep Wrangler legacy in a more refined and luxurious understanding. Features such as the powered Sky One-Touch soft top are some of the notable options which provide an enjoyable panoramic canvas roof.
This powered sunroof also has the option to remove the side panels to make sure you get the most luxury feel from your Sahara. For creature comforts, Jeep added a Sahara-exclusive Selec-Trac 4-wheel-drive system which is completely automatic in comparison to other trims which have a manual selection.
The Jeep Wrangler Sahara can be set to an automatic mode, after which the vehicle will navigate the route itself. Besides the exclusive 4WD system, the Jeep Wrangler Sahara is fitted with body-colored fender flares and 18-inch alloy rims to give it an aggressive look.
Other options include tinted windows, climate control, and automatic headlights, which sets it apart from other models.
As for the interior, the Sahara comes with leather seats for providing a premium feel and a stereo system with an amplifier and Alpine speakers to boost your entertainment experience.
Equipped with improved interior and exterior options, the Jeep Wrangler Sahara proves to be perfect for urban commute without compromising off-road capability.
Jeep Wrangler Sahara Pros and Cons
You can think of the Jeep Wrangler Sahara as a "civilized Jeep"; it comes with creature comforts such as a larger infotainment system and dual-zone climate control. Additionally, it can also be fitted with premium audio, heated seats, and drive-assist features. Plus, it also handles rugged terrain. So it's a great off-roader that provides as much luxury as possible.
However, with all these creature comforts added, the Jeep Wrangler Sahara gets pricey as well. Starting at almost $40,000, it is about $7000 more expensive than the Wrangler Sport, and with additional options, it can cost up to $45,000. Lastly, it only comes in a four-door model, which may be a disappointment for some folks.
Best Points about the Jeep Wrangler Sahara?
For anyone who likes to spend most of their traveling in urban areas but still wants a rugged off-roader, the Jeep Wrangler Sahara is the ideal choice. Features like premium audio, a fine infotainment system, and heated seats make the Wrangler Sahara a much more comfortable SUV than the Wrangler Sport. Do not underestimate the Sahara because of these features, though; it is a very capable off-roader that ranks much higher than most SUVs.
What Are the Best Modifications for the Jeep Wrangler Sahara?
Similar to the Jeep Wrangler Sport, the Wrangler Sahara is also equipped with all-season tires, which are fine for driving on paved surfaces. As far as you don't plan on going off-road, these tires will prove to be adequate based on your driving.
However, adding all-terrain tires is a good option for the Wrangler Sahara, coupled with better shocks and a lift kit for overkill. Adding step rails, roof racks, and a hitch for hauling will make your Sahara ever-ready for any adventure.
Jeep Wrangler Rubicon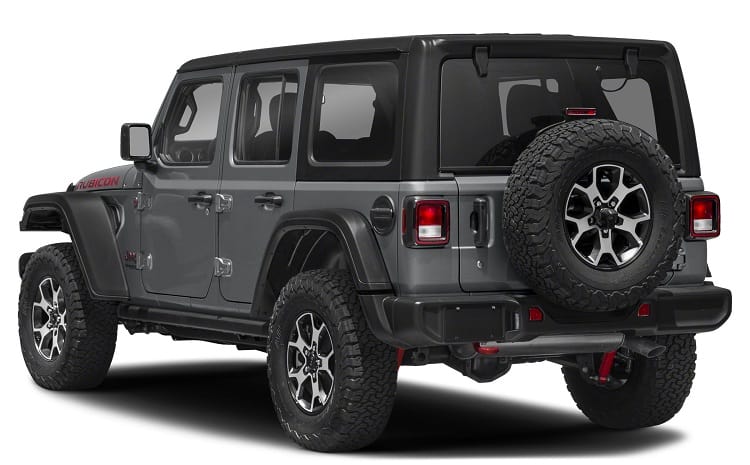 The Jeep Wrangler Rubicon is the most capable Wrangler in terms of off-roading capability and power.
The Jeep Wrangler Rubicon has an exclusive Rock-Trac 4WD system, rear locking differentials, and Tru-Lock front axle, which makes it an off-roading beast. Moreover, heavy-duty front and rear axles, performance suspension, and 4.10 low gear put the Sport and Sahara out of competition.
The Jeep Wrangler Rubicon features 17-inch alloy rims with rugged 33-inch all-terrain tires. This tire and rim combination ensures that the Rubicon is born ready to conquer outdoor adventure right off the factory floor. The Jeep Wrangler Rubicon is so rugged and capable that most drivers will not even utilize its full potential.
As for the interior, the Jeep Wrangler Rubicon comes with PU leather heated bucket seats, Android connectivity, Apple CarPlay, climate control, and satellite radio.
Jeep Wrangler Rubicon Pros and Cons
The Jeep Wrangler Rubicon is the most battle-hardened Jeep you can buy. The upgraded suspension, Rock-Trac 4WD system, and sturdy wheels make the Rubicon master of any adventure. Furthermore, the Jeep Rubicon offers the most customizable options for the exterior, interior, and performance.
However, the downside to being so tough is that it does not have the best comfort. The Rubicon has a comparatively harsher ride than the Wrangler Sahara, and its all-terrain tires hum when you travel on the highway. Plus, it's expensive; starting at almost $45,000, the optional upgrades can easily cost you up to $60,000.
Best Points About the Jeep Wrangler Rubicon?
If you are looking for an overkill beast that can go over all sorts of terrain right off the dealer, then you can just go ahead and buy a Jeep Wrangler Rubicon. This is the standard by which other 4×4's are measured. The Rubicon is one of the best off-roaders on the market.
It is an expensive vehicle, but it is worth the money; this Jeep can get you anywhere. Additionally, it can be customized with hundreds of features as per your needs. You can also get a turbo diesel engine that gets up to 26mpg on the highway.
Overall, the optional upgrades and unmatched off-roading capability are what distinguish the Jeep Wrangler Rubicon from the others.
What Are the Best Modifications for the Jeep Wrangler Rubicon?
The Jeep Wrangler Rubicon can crawl through even the most challenging terrain in just stock trim. But as we know, Jeep owners love to overkill, even though the Rubicon can handle off-road racing and any terrain. Well, if you are into off-road racing, you can opt for the $76,000 Rubicon 392; it offers a 392 cubic inch engine that can hit 0-60 mph in just 4.5 seconds.
The Jeep Wrangler Rubicon has been factory built with all the features to go across any terrain; it needs no further modifications.
History of Wrangler
Now let's have a history lesson and see how Jeep has evolved during the years.
1941-1965 Jeep Wrangler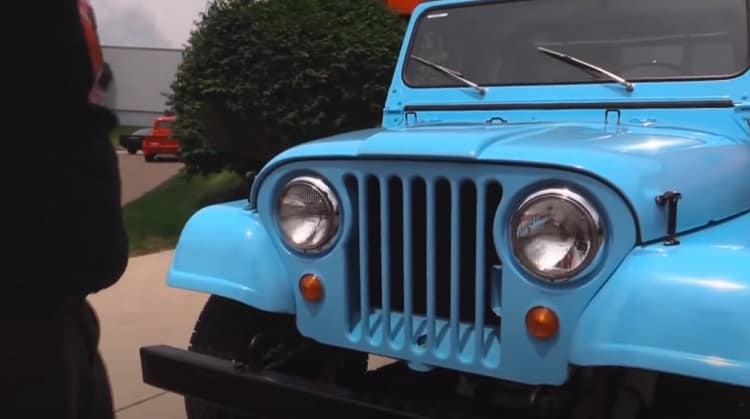 As stated before, Willy's Jeep was first introduced in 1941 during the war. In 1942, an amphibious Jeep was built, known as the "SEEP," for greater utility. During the years 1946-1965, the Willys Jeep Wagon was developed as the first CJ. It was during this time that Jeep evolved with several body styles, such as the M151 military truck and Overland Jeepster.
The Willys Jeep Overland was produced in multiple body styles, such as the CJ-3B and CJ-3A, which were made between 1949 and 1968. The military M151 truck was replaced with the M175 Kaiser Jeep. It was designed as a heavy-duty military vehicle that served in the Vietnam war. Today, KIA produces the same M175 for the South Korean army.
1976-1968 Jeep Wrangler (CJ-7)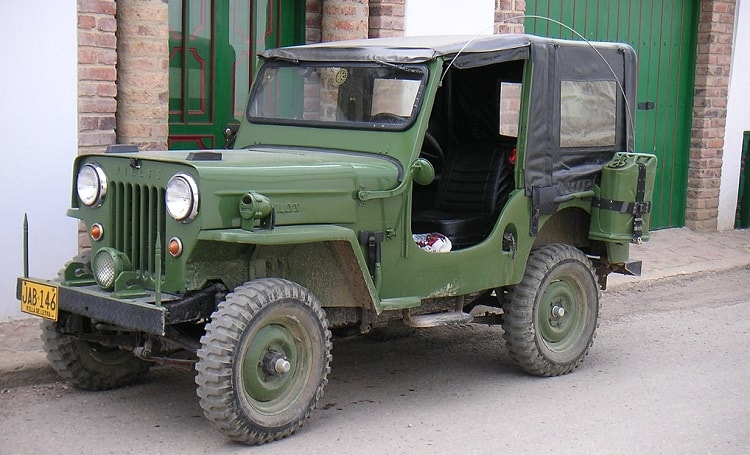 The Jeep Wrangler had reached its seventh iteration by the 1970s of the civilian jeep series (CJ). The Jeep CJ-8 Scrambler was released in 1981, which offered a two-door style, including a bed. This model put an end to the CJ series with the CJ-10, which was rolled from 1981 to 1985.
1987-1996 Jeep Wrangler (YJ) 1st Gen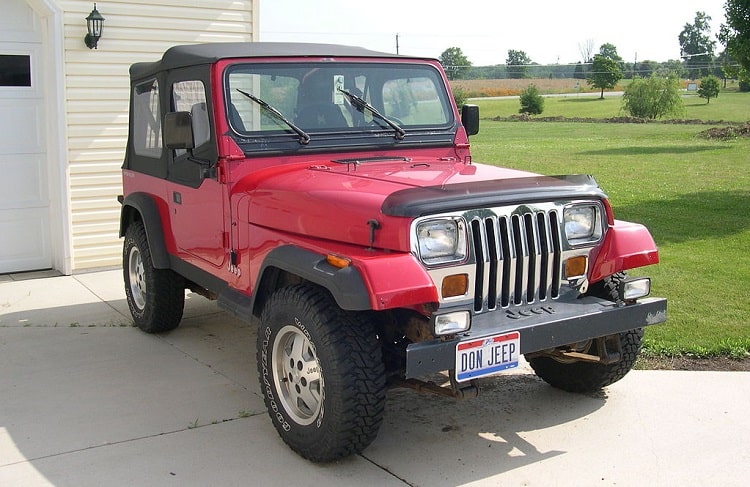 The first YJ models were manufactured in Brampton, Ontario, from 1987 to 1992. They offered a similar look to that of the original CJ-7. From 1993 to 1996, the YJ models were produced in Toledo, Ohio.
The YJ was built for enhanced comfort and appeal than previous models. It featured improved handling and less ground clearance. Significant changes over the previous model included a wider base, anti-roll bars, and a leaf suspension with trackbar links. The YJ was driven by a 2.5-liter I4 engine. By 1990, customers can opt for a 4.2 liter I6. 4WD system was standard on all models. From 1991 onwards, an optional 4-liter fuel-injected engine was also available.
During YJ's era, Jeep introduced several optional upgrades; for example, anti-lock brakes were available from 1992, a three-speed automatic transmission was available from 1994. The YJ came with soft and hard tops in black, white, gray, and tan colors.
As for special editions, the Wrangler Islander package was rolled off from 1988 to 1993, which featured sunset graphics and bright colors. The Wrangler Renegade Decor Package was introduced in 1991 which lasted through 1994. It had a 4-liter engine, a leather steering wheel, an extra fuel tank, and all-terrain wheels.
Here are some of the Jeep Wrangler YJ's we have specifically covered:
1997-2006 Jeep Wrangler (TJ) 2nd Gen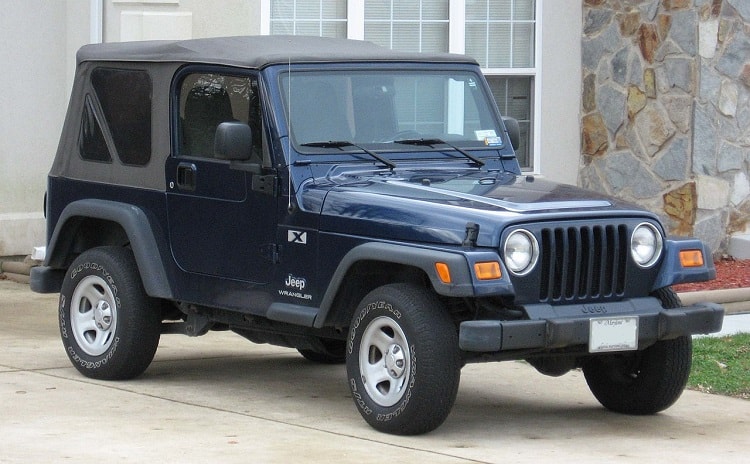 The second generation was the TJ series, introduced in 1996 for the coming year. The most significant exterior change was the step back to round headlights, which provided the distinctive impression of classic jeeps.
A 2.4-liter PowerTech, 2.5-liter I4, and 4-liter I6 were the available engine options for this model. The initially available 3-speed automatic and 5-speed manual transmission was later replaced by a 5-speed automatic and a 6-speed manual transmission.
The Jeep Wrangler Unlimited was introduced with four doors and a 10-inch increase in wheelbase. In 2003, the Rubicon debuted as the most extreme Wrangler for offroading. Several creature comforts were introduced during this period, such as the CD player and satellite radio.
Here are some of the Jeep Wrangler TJ's we have specifically covered:
2007-2017 Jeep Wrangler (JK) 3rd Gen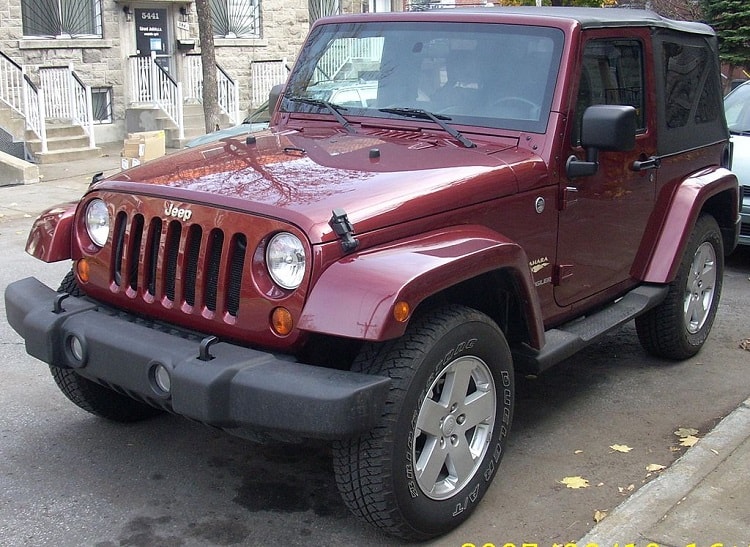 Besides aesthetic changes, the JK series had a four-door Unlimited model, which featured enhanced interior space and an extended wheelbase. Further improvement in technology led to the 3rd generation having navigation, power windows and locks, and remote entry.
The JK series was the first Wrangler that was produced under Daimler Chrysler. After 2009, advanced options such as Hill Start Assist, Electronic Stability Program, and Trailer Sway Control further increased driving experience.
The JK was initially powered by a 3.8-liter V6 engine which was replaced by a 3.6-liter V6 by 2012. Both engines were available with a 4-speed automatic transmission or a 5-speed manual transmission. In 2012, the 4-speed automatic was replaced by a 5-speed automatic.
Manufactured in Toledo, Ohio, the Jeep Wrangler 3rd generation was also available in many different trims such as the Rocky Mountain, Islander, Mountain, Overland, and Moab.
Here are some of the Jeep Wrangler JK's we have specifically reviewed:
2018-Present Jeep Wrangler (JL) 4th Gen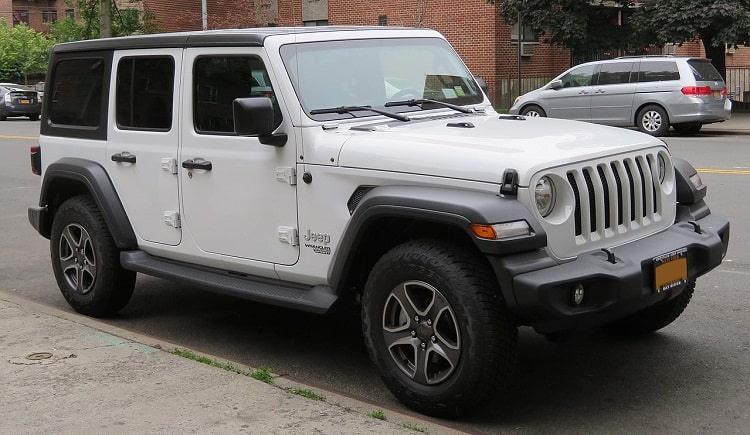 The 4th generation JL series retains the Jeep legacy while offering improved aerodynamics, upgraded technology, greater fuel economy, and hardcore off-roading capability. New engine options include a four-cylinder turbo and a diesel version.
The 3.6L V6 is carried on from the previous generation; however, it has been improved for greater fuel efficiency with 8-speed automatic transmission. A 3.0-liter V6 turbodiesel is also available, which offers 442 lb-ft. Of torque and 260 horsepower, it's the same one that is installed in the Dodge Ram 1500 and Jeep Grand Cherokee.
The 4th generation Jeep Wrangler is finely improved for a greater driving experience; lighter doors, foldable windshield, doorless and roofless options, and storage area for removed parts.
Other upgrades include a range of special and limited models, vintage styling, additional airbags, strengthened pillars, blind-spot monitoring, and hundreds of other options.
The 4WD system is carried on from the previous generation. Another addition here is of the Jeep Gladiator, which has been one of the best-selling trucks in 2021, with about 49,000 units sold. The Gladiator is a pick-up truck that shares the looks and capability of the Wrangler while keeping the fender flares and a small bed. The Gladiator focuses on more off-road utility.
Finally, the Wrangler Rubicon 392, the maxed-out Wrangler with a 392 cubic inch engine that does 0-60 in 4.5mph, is the fastest, strongest, and most powerful Wrangler ever produced.
Here are some of the Jeep Wrangler JL's we have specifically reviewed:
Limited Editions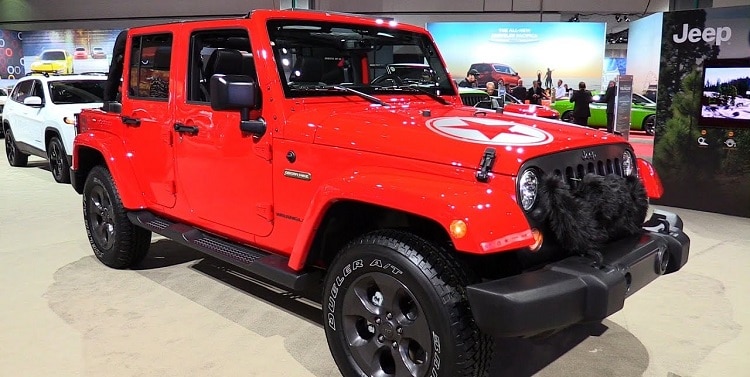 Besides the three Wrangler models, Jeep also makes special edition or limited edition Wranglers for special occasions. Integrated with special features, it seems like Jeep produces a new version every month.
For example, the Freedom Edition gets exclusive exterior design and paint job as well as leather seats and a unique stitching pattern.
The Willy Wheeler: another special edition that offers a leather-wrapped steering wheel and Uconnect Bluetooth Voice Command along with rock rails, a washable interior with drain port, and Mopar slush mats. Moreover, a subscription to SiriusXM radio and an infotainment center provides an enhanced entertainment experience.
The Wrangler Altitude: with 18-inch alloy rims and body-colored hardtop, polished wheels rings, Mopar fuel fill door, and black and red interior theme set it apart from the others.
The combinations and choices provide an answer to everyone's needs.
What Are the Best Alternative Jeeps to the Wrangler Series
Answer: The Jeep Wrangler is a niche vehicle that primarily focuses on optimum offroad capability, compromising on comfort at some points.
Jeep has a number of other models that have substantial 4X4 capability, however, keeping in mind Wrangler's rugged built quality and four-wheel-drive system, the Jeep Grand Cherokee series can be looked into. It starts at $38,635, which is about $9000 greater than the Wrangler, but in return, it offers top-of-the-line creature comforts and the latest tech, besides Jeep offroad quality, so you get the best of both worlds.
Another series is the Jeep Gladiator, which is basically a pickup version of the Jeep Wrangler itself, but since Jeep lists it as an entirely different series, we will not assume that it's basically a Wrangler pickup.
The Gladiator series also focuses on extreme offroading just like the Wrangler, but it also provides a bed which makes it a better choice as an offroad utility vehicle. The Gladiator series starts at $34,645.
A Wrangler Q & A
Now before we discuss Jeep years, let's look into some of the most common questions people ask about the Jeep Wrangler.
Question: What are All the Types of Jeep Wranglers?
Answer: Well, Jeep Wrangler has three main models; Sport, Sahara, and Rubicon. These three models are further divided according to their particular customization by Jeep.
Question: What Are the Differences Between Jeep Wrangler Models?
Answer: The entry model Sport has basic 4×4 functionality, the Sahara has an upgrade to more creature comforts, whereas the Rubicon offers maximum offroad capability.
Question: Which Wrangler Model is the Best?
Answer: That depends on your requirements. For maximum offroading, the Rubicon is the best. For a comfortable urban commute, the Sahara is the best. For basic 4×4 needs, the Sport is the best.
Question: What is the Top-of-the-line Jeep Wrangler Model?
Answer: The Jeep Wrangler Rubicon 392 is the most expensive and ultimate Wrangler you can buy. It offers a 392 cubic inch engine which lets you hit 0-60 in just 4.5 seconds. It is also equipped with 33-inch tires and Wrangler's best off-road gear.
Question: What is the Jeep Death Wobble?
Answer: The death wobble is the name given to denote the uncontrollable and violent shaking of your Jeep. The death wobble is not an issue caused by wheel alignment or road vibration; it happens when you have poorly installed suspension parts, mismatched tire pressure, or broken suspension. The death wobble can cause further damage to your Jeep.
Question: What Does JK Mean on a Jeep?
Answer: All Jeep models come with a two-character abbreviation that represents the model.
Question: What is the Difference Between Jeep Rubicon and Sahara?
Answer: The Jeep Wrangler Rubicon is designed specifically for extreme off-roading, whereas the Jeep Wrangler Sahara is made for a comfortable urban commute.
Question: Which is Better, Jeep Wrangler or Sahara?
Answer: The Sahara is a more comfortable vehicle since it has been designed keeping creature comforts in mind, whereas the Rubicon is made to stand extreme terrains. If you are looking for comfort, then the Sahara is better; otherwise, the Rubicon offers more engine and offroading power.
Question: What is the Difference Between Jeep Sahara and Sahara Altitude?
Answer: The Jeep Wrangler Sahara Altitude just has cosmetic/trim upgrades over the Wrangler Sahara. The suspension and wheel size is the same.
Question: What is the Difference Between Jeep Wrangler Unlimited Sport and Sahara?
Answer: Unlimited refers to being 4-door. The Sport Unlimited means a four-door trim of the Sport model, whereas the Sahara, which is only available as 4-door, offers a more refined experience due to the creature comforts it offers.
Question: Do Jeep Wranglers Hold Their Value?
Answer: The Jeep Wrangler holds a great resale value. It can retain up to 70% of its MSRP even after three years of use. After five years of ownership, this number still stands at almost 60%.
Question: Why are Jeeps so Expensive?
Answer: Well, there are a couple of reasons for it. Firstly, Jeep offers exceptional offroad capability. Secondly, it is highly customizable. Thirdly, it is the only vehicle on the market that offers a removable top, and people are ready to buy something so different.
Question: Which 2021 Jeep Wrangler is the Best?
Answer: There is no such thing as the best Wrangler because they are all best given their design criteria. You need to mention your requirement to pick one, that is. For example, the Jeep Wrangler 4xe is the best for peaceful camping, whereas the Jeep Wrangler Rubicon 392 is a powerhouse of muscle, strength, and torque.
Question: What Kind of Person Drives a Jeep Wrangler?
Answer: The affordable 2-door Wrangler Sport targets the young, active crowd who wants to enjoy the thrill of driving not only on the roadway but the off-road as well.
Question: Why do Jeep Drivers Wave?
Answer: The Jeep Wave is a way to acknowledge and respect a fellow Jeep driver. The thumb rule here is to wave back at a Jeep driver if he waves you, regardless of what model you or he is driving.
Question: Can a Jeep Sahara go Offroad?
Answer: Of course, the Jeep Sahara is a great off-roader. The Sahara has mild tires and a rear limited-slip differential which provides substantial offroading capability.
Question: What is the Difference Between the Jeep Wrangler Sport and Sport S?
Answer: The Jeep Wrangler Sport is the entry-level Wrangler with basic off-roading features, whereas the Sport S has creature comforts such as an air conditioner, power locks, and power windows. That's the only difference between the two.
Question: Which Jeep Wrangler is the Cheapest?
Answer: The cheapest is the Jeep Wrangler Sport starting at $28,575.
Question: How Long do Jeep Wranglers Last?
Answer: A Jeep Wrangler is expected to reach 280,000 miles before its starts to give problems; however, a well-maintained model can exceed over 400,000 miles and 20 years of service. The Wrangler has been engineered to handle challenging terrains, which contribute to its longevity.
Question: Why is Rubicon so Expensive?
Answer: The Rubicon is the maxed-out Wrangler, which integrates top-of-the-line powertrain and suspension configuration. It is literally the most robust and enduring 4×4 vehicle made by Jeep. From 33-inch tires to a 392 cubic inch engine, the Rubicon 392 is the most expensive Wrangler, which is nothing but overkill.
Question: Which is Better a 4Runner or a Jeep Wrangler?
Answer: Well the Jeep Wrangler is more of a spartan vehicle, whereas the Toyota 4Runner has a greater touch of comfort. Both are great vehicles, however, the 4Runner is slow but more civilized, and offers less customization than the Wrangler. In the end, it all depends on your taste.
Question: Are Jeeps as Reliable as Toyotas?
Answer: Unfortunately, in terms of reliability, Jeep cannot be compared to Toyota. Toyota is the leader in vehicle reliability, whereas Jeep in known for having troubles after 200,000 miles.
Conclusion
So here you have it, a detailed description of the Jeep Wrangler. Starting from each model to each generation, we have covered the Wrangler thoroughly. Now, if you're thinking about buying one, there are a few things you should keep in mind. Firstly, your needs.
If you need a fairly simple off-roader for basic 4X4 work, then you don't even have to think about going for the Sahara or Rubicon. The Wrangler Sport is the answer to your need. However, if you are focusing on comfort, then the Sahara is the right choice; Sahara provides the best creature-comforts among the three variants.
Lastly, if you want to go to extremely rough and wet places, then the Rubicon is a beast made for hardcore offroading. And if you want one for racing, then the Rubicon 392, equipped with a 6.4-liter V8, is the final choice.
Check out how the Wrangler compares to: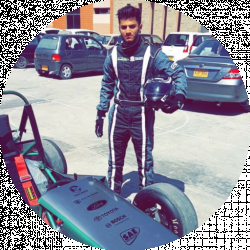 Latest posts by Zabrain Arshad
(see all)