Both the Toyota 4Runner and the Jeep Wrangler are capable mid-size 4-by-4 vehicles, but that's probably where their similarities end. In fact, the Wrangler seems to sit in a class of its own with few direct competitors.
This is because Jeep built this SUV to be an exclusively off-road vehicle that has proven its outstanding capabilities since its early days in the 40s. Don't get me wrong, despite the lack of changes, the Wrangler has aged well, and the present-day models have a decent on-road performance. 
Meanwhile, the 4Runner has evolved over the years, from a Hilux pickup truck with a covered cargo bed to a powerful 4 Wheel Drive vehicle with excellent offroading capabilities.
As a lover of four-wheel-drive vehicles, I've spent a lot of time researching the similarities and differences between these two offroading champions. In this 4Runner vs Wrangler comparison article, I've shared the similarities, differences, and where each of these two vehicles shines to help you figure out which one is right for you.
The Verdict at a Glance
The Wrangler is the better offroader and is ideal for those who intend to mainly drive on rough terrain. If you're looking for a 4-by-4 to take you offroad at the weekend and drive to work within the week, the 4Runner is a better option because of its better on-road performance.
Main Differences Between 4Runner vs Wrangler
The main differences between 4Runner vs Wrangler are:
The Jeep Wrangler's first iteration was launched in 1944, whereas the 4Runner started its life in 1984.

There are both four-door and two-door Wranglers, whereas you can only get a four-door 4Runner.

The 2022 4Runner has a starting price of $38,000, whereas the 2022 Wrangler has a starting price of $30,000.

You get a 4.0L V6 engine in the 4Runner's models, whereas the Wrangler comes with a standard 3.6L V6. 

The Wrangler's engine has 285 horsepower, whereas the 4Runner's engine has 270 horsepower.

Wranglers have removable roofs and doors, whereas the 4Runner's roofs and doors are non-removable.

There are both 4×2 and 4×4 4Runner models, whereas the Wrangler only has 4×4 models.
Since both these vehicles have several generations and models to date, I'll focus my comparison on the latest generation models, particularly the 2022 models.
Key Features of 4Runner vs Wrangler: Generations
Toyota 4Runner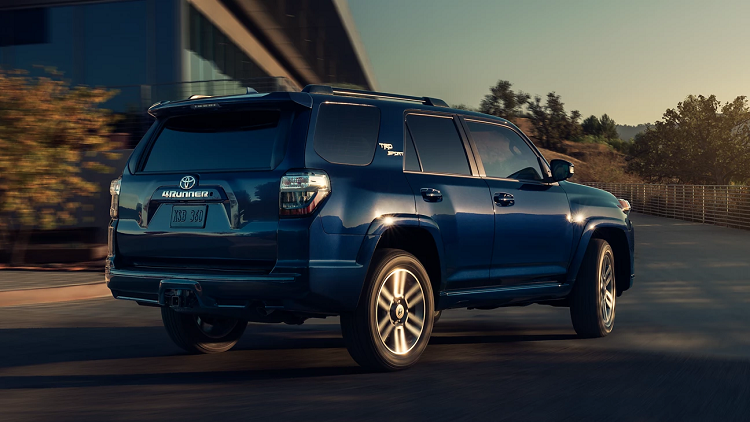 `
The Toyota 4Runner was first launched in 1984, with the first generation running until 1989. Back then, this was just a Toyota Hilux with the cargo bed covered. Thus, the 4Runner had two doors but with rear seats. 
When the second generation launched in 1990, the 4Runner had grown up into a four-door SUV, but Toyota still sold a two-door version, which was finally shed off in 1996 when the third generation was launched. 
Incidentally, Toyota opted to differentiate the 4Runner from the Hilux in the third-gen models, giving it a non-pickup chassis and bigger engines. However, it's in the fourth generation (2003 to 2009) that the 4Runner's popularity was cemented.
The SUV became less boxy for improved aerodynamics, and the interior was made roomier. Toyota also did away with the 4-cylinder engines and opted for a V6 and a V8 (more on the engines below). 
Currently, the 4Runner is in its fifth generation, which was launched in 2009, and the latest iteration is the 2022 model. 
Jeep Wrangler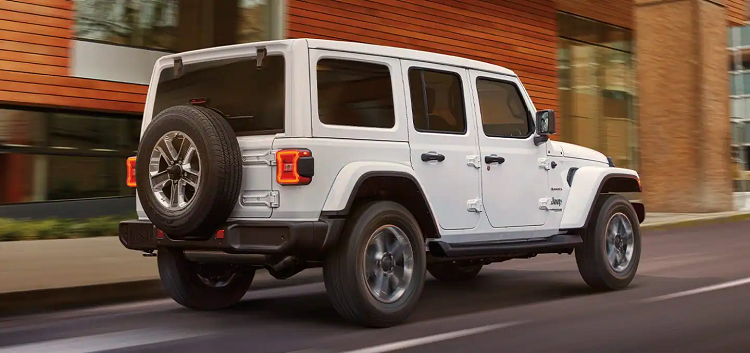 Although the Jeep Wrangler also has five generations like the 4Runner, it's actually a much older vehicle than its Toyota counterpart. It was first introduced during the World War II era, known as the Civilian Jeep (or CJ in enthusiast circles). 
However, the Wrangler name was first used in the second generation that was launched in 1986; these are known as YJ Jeep Wranglers. The YJ generation is a bit of an odd child out because of the square headlights – all other generations have circular headlights like the World War-era model.
The third generation model, known as the Wrangler TJ, was released in 1996, and it had a successful 10-year run. Thankfully, Jeep returned the circular headlights that are part of this vehicle's identity.
The fourth generation (Wrangler JK) started production in 2006 to 2018. Four-door Wranglers were introduced in this generation, alongside the two-door models, and the current fifth generation (launched in 2018) retained a lot of what its predecessor started, which is still seen in the 2022 model.
Exterior
Jeep Wranglers come in either two-door or four-door variations, but I'll focus on the four-door version for a fairer comparison to the 4Runner, which doesn't have two-door models. Incidentally, if you want a four-door Wrangler, you'll need to upgrade to the Unlimited trim, but this still has a lower MSRP than the 4Runner's base model.
The 4Runner's look has transformed considerably over the years as opposed to the Wrangler, which has retained a lot of its ancestor's looks. Don't get me wrong, the present-day Wrangler is a modern 4-by-4 with handy tech, but features like the removable doors and roof remain a part of its DNA. 
Interestingly, although the 4Runner is longer than the four-door Wrangler, it has a shorter wheelbase than the Jeep by about 9 inches. Because of this, the 4Runner has a shorter turning radius, making it slightly more maneuverable in the city.
The Wrangler also has a higher ground clearance and better approach and departure angles than the 4Runner. Granted, the difference in ground clearance is just an inch, but I think every inch counts when handling rough terrain.
The table below breaks down the exterior dimensions of these two vehicles.
| | | |
| --- | --- | --- |
| Dimensions | 4Runner (inches) | Wrangler (inches) |
| Overall length | 190.2 | 188.4 |
| Width | 75.8 | 73.8 |
| Height | 71.5 | 73.6 |
| Wheelbase | 109.8 | 118.4 |
| Ground clearance | 10.8 | 9.6 |
Interior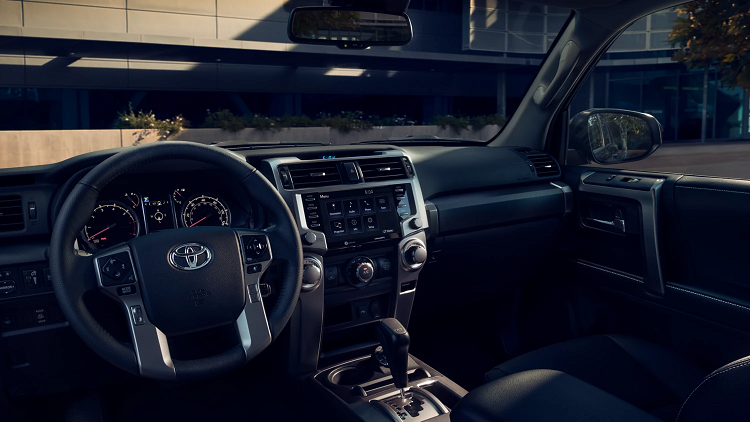 The present-day Wrangler still boasts the unmistakable vertical dashboard that was a part of past models. Jeep has, over the years, shifted from a spartan interior to a more elegant one as seen in the latest models, especially in higher trim levels.
You can get either a 5, 7, or 8.4-inch touchscreen infotainment system in your Wrangler, depending on the trim, as well as leather seats in the most expensive models. If you're a Wrangler purist who misses its rustic era, the basic lower trims will do just fine for you.
The 4Runner's interior is more utilitarian than luxurious, just like the lower-specced Wranglers, with underwhelming hard plastic. All models have cloth seats and an 8-inch infotainment system as standard. Still, I wouldn't buy the 4Runner for luxury, I'd buy it for adventure, so I don't mind the spartan interior.
Unlike the Wrangler, there are 4Runner models with three rows to carry seven passengers although the third row is too cramped for adults. However, with the third-row seats folded, the 4Runner offers more cargo volume than the Wrangler.
Toyota's SUV also offers slightly more front leg room than the Jeep, although the Wrangler has more headroom and rear leg room.
Here's a table comparison of the interior dimensions of the 4Runner and the Wrangler.
| | | |
| --- | --- | --- |
| Dimensions | 4Runner (inches) | Wrangler (inches) |
| Front headroom | 39.3 | 42.6 |
| Second-row headroom | 38.6 | 41.7 |
| Front leg room | 41.7 | 41.2 |
| Second-row leg room | 32.9 | 38.3 |
| Front shoulder room | 57.8 | 55.7 |
| Second-row shoulder room | 57.8 | 55.7 |
| Cargo capacity | 47.2 cu. ft. | 31.7 cu. ft. |
Both 4-by-4s have comfortable interiors but the Jeep's higher roofline and more rear leg room make it feel marginally less cramped than the 4Runner. 
Engines and Performance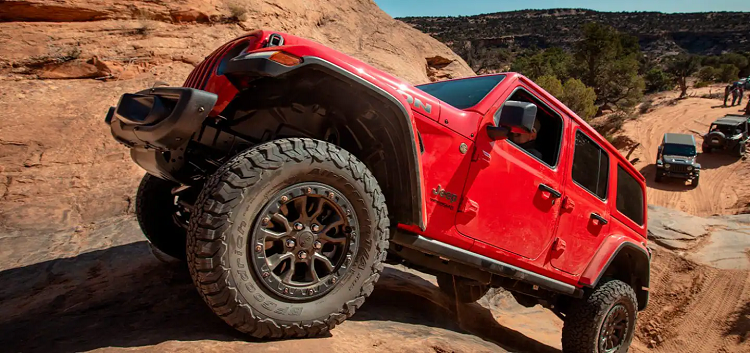 Unlike previous-generation 4Runners that offered multiple engine options, the current models only run on a 4.0-liter V6 engine that churns out 270 horsepower and 278 lb-ft of torque. 
The latest Wranglers, on the other hand, have several engine options: a 3.6-liter V6, 3.0-liter V6, 2.0-liter four-cylinder, 3.6-liter V6 hybrid, and a monstrous 6.4-liter Hemi V8 with 470 horsepower found in the Wrangler Rubicon 392.
And, I almost forgot, there's a plug-in hybrid model known as the Wrangler 4xe, with a 4-cylinder engine that produces a whopping 375 horsepower. 
The 4Runner's fuel economy trails the Wranglers, with the Toyota offering about 16mpg in the city and 19mpg on the highway. In comparison, the Jeep's 3.6-liter V6 engine produces more horsepower (285) and has a fuel economy of about 17 mpg in the city and 23 mpg on the highway. 
The Toyota 4Runner is a clear winner if you plan to pull a trailer as it can tow up to 5000 lbs, while the Wrangler can tow just 3500 lbs. However, I'm no fan of the 4Runner's engine as it has less power and torque than the Wrangler's 3.6-liter engine but still consumes more fuel.
Transmission
You can get either a 6-speed manual transmission or an 8-speed automatic transmission in the Wrangler, but the 4Runner only offers a 5-speed automatic transmission.
The 4Runner's fewer gears make it clock higher RPMs on highway speeds, thus hurting its fuel economy. Although Toyota builds reliable transmission, I don't love this one in the 4-Runner; it shifts slowly and ends up consuming more gas than it should. I would have loved a manual option in the 4Runner.
Both the Wrangler's transmission options are hardy enough to handle extreme offroading scenarios. The 8-speed automatic is hardy, and it shifts smoothly, but I would choose the manual transmission to have more control of the gear shifts when offroading.
Drivetrain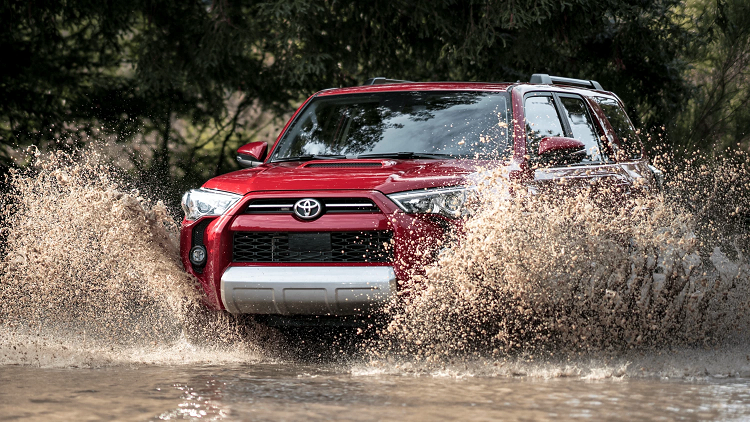 The Wrangler, as you know, is built mainly for offroading, so it's only natural that Jeep doesn't offer a two-wheel-drive model; this would be sacrilege, at least according to Wrangler enthusiasts. 
Toyota's 4Runner is different, it has both two-wheel-drive and four-wheel-drive models – the 2WD 4Runners are rear-wheel-drive vehicles. Still, both the Wrangler and 4Runner have a body-on-frame structure that makes them excellent offroaders.
However, this construction suffers on pavement, with body-roll felt on corners and questionable handling. Granted, the present-day Wrangler has improved greatly over the Wranglers of yore, but it's still no sedan on the road. 
The 4Runner is no different as the ride quality is wanting, and the steering seems a bit wonky. The solid rear axles don't help the situation on bumpy road stretches, as you'll feel every one of those bumps. 
But, don't be too hard on these two vehicles as they're built to spend most of their time on rough terrain; that's where they shine. The Wrangler is a better offroader as it boasts a higher ground clearance, more torque, and a hardier transmission than the 4Runner. That said, I would still choose the 4Runner over the Wrangler for on-road driving.
Toyota 4Runner Pros and Cons
Pros
The 4Runner has a large cargo capacity.

It is a capable offroader.

It has a seven-seater version.
Cons
Its starting price is higher than the Wrangler's price.

The on-road performance is below average.

It has a poor fuel economy.

It only has a single engine and transmission option.
Jeep Wrangler Pros and Cons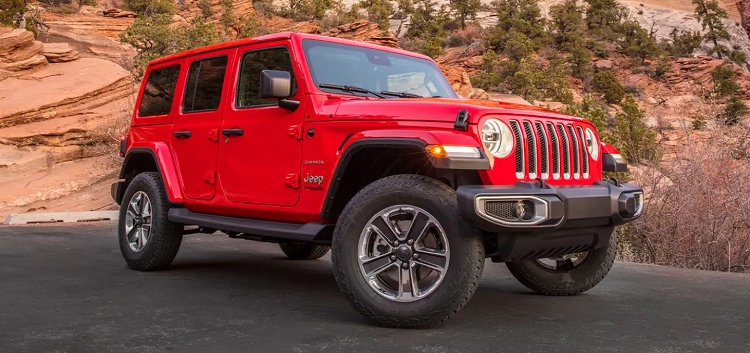 Pros
It's an excellent offroader.

The doors and roof can be removed.

You can get a hybrid option.

The head and leg room are spacious.
Cons
It has a poor fuel economy.

Its on-road performance is below average.
4Runner and Wrangler Competitors
Land Rover Defender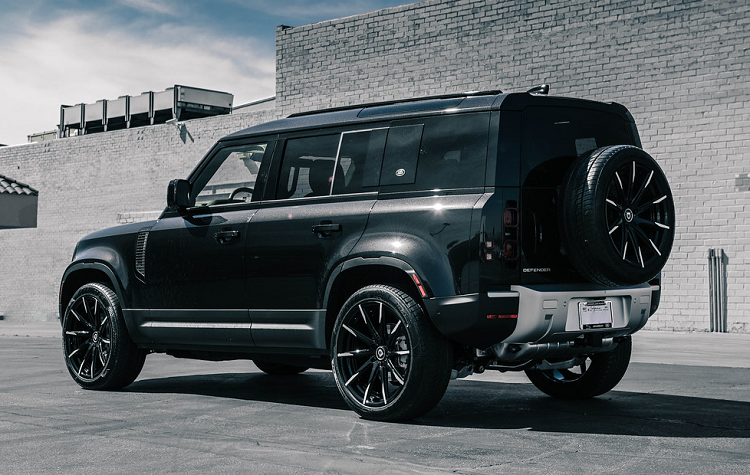 Perhaps the only SUV as iconic as the Wrangler is the legendary Land Rover Defender. In fact, the Defender was inspired by the early Willys Jeep that is now the Wrangler. For a long time, Land Rover retained an unmistakable Defender design that, just like the Wrangler, was boxy and rugged, a testament to its hardy offroading capabilities.
However, in 2020, Land Rover released a redesigned Defender, ditching the classic body-on-frame found in several offroaders and giving it a unibody platform. 
But, the Defender's biggest change was on the outside; this new vehicle has a softer, more modern look that some Defender purists couldn't accept, claiming that it had lost its offroading ruggedness.
This couldn't be farther from the truth. Just like its predecessors, the new Defender can traverse most (if not all) offroad terrains. It comes with an off-road package with locking differentials, all-terrain tires, and a terrain response system if you spend a little bit more.
There are two Defender models, the 90 and 110, a two-door and four-door model, respectively. You can also choose between a 2.0-liter 4-cylinder, turbocharged engine with 296hp, or a 3.0-liter 6-cylinder, turbocharged engine with 395 hp. Both are mated to an eight-speed automatic transmission.
Jeep Grand Cherokee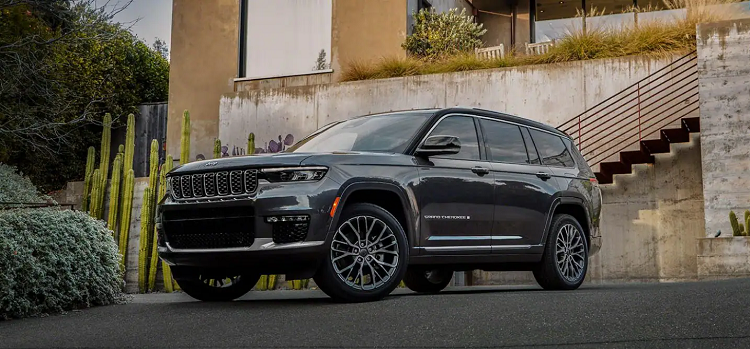 Granted, the Grand Cherokee doesn't have Wrangler-level offroading capabilities, but it's still a Jeep, a name that's synonymous with all-terrain driving.
The Grand Cherokee wins over its sibling on pavement, where its stable handling and precise steering make the Wrangler's road performance seem pedestrian. However, the Grand Cherokee is the 4Runner's competitor, not the Wrangler's. 
As I mentioned earlier, the 4Runner has a basic interior with hard plastic all over. If you're looking for a bit more luxury, then the Grand Cherokee is worth checking out. 
As standard, the Grand Cherokee comes with a 3.6-liter V6 engine that produces 295 horsepower and 260 lb-ft of torque. This engine gets the job done in everyday driving and is the best choice for a daily driver.
The other engine options are a 5.7-liter V8 that produces 360 horsepower and 390 lb-ft of torque and two massive V8s: a 6.2-liter and a 6.4-liter engine. 
There are a whopping ten trim levels in the latest iteration of the Grand Cherokee, starting from the Laredo all the way to Summit, which costs well over $50,000. 
For the best off-road package, opt for the Trailhawk trim; it comes with an electronically controlled limited-slip rear differential, air suspension, hill-descent control, and a two-speed transfer case.
Ford Bronco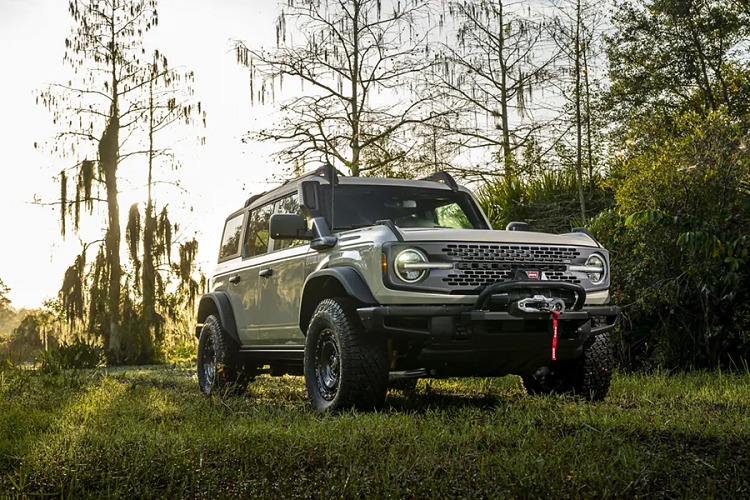 Just like the Defender, the Bronco was redesigned and relaunched in the 2020s after a 25-year hiatus. The new Bronco is nothing like its predecessors; this model has a modern SUV design with excellent offroad abilities. But, unlike the Wrangler and the 4Runner, the Bronco also performs well on-road, but not as well as the Defender. 
There are both two- and four-door Bronco models, and just like the Wrangler, you can detach the roof and doors in the two-door model.
Underneath, you get front independent suspension and a rear solid axle to give it the hardiness it needs to traverse rough terrain. 
The Bronco comes with two engines: a 2.3-liter inline-4 cylinder turbocharged engine with 275 horsepower and a 2.7-liter twin-turbo V6 with 315 horsepower. You can also choose between a six-speed manual transmission or a 10-speed automatic transmission; the manual can only be mated to the 2.3-liter engine.
Frequently Asked Questions
Question: Are Jeeps more Reliable than Toyotas?
Answer: No, Jeeps aren't more reliable than Toyotas. According to CarMax, Toyota is the most reliable car brand, and Jeep takes the 20th position. The 2021 Consumer Reports annual auto reliability study found Toyota to be the third most reliable car brand, only trailing Lexus (Toyota's luxury line) and Mazda.
Question: At what Mileage do Jeep Wranglers Start Having Problems?
Answer: Wranglers start having problems at around 100,000 miles, with the main problem being leaks through the A-pillar seals and the infamous Death Wobble.
Question: Is a 4Runner a Good Investment?
Answer: Yes, a 4Runner is a good investment because it's reliable and will last a long time. Because of these, the 4Runner holds its value.
Which One Should You Buy?
If you're looking for a rugged offroader, then both the Wrangler and the 4Runner are good options. However, if you want a 4-by-4 that can virtually go anywhere, then the Wrangler is your best bet.
However, if you want a vehicle you can use as your daily driver, the 4Runner's better road performance, larger cargo space, and long-term reliability make it a good option.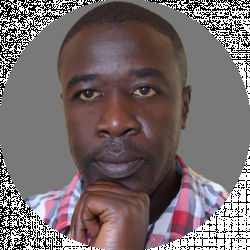 Latest posts by Barry Juma
(see all)