In this 2022 Toyota 4runner Guide, we will be discussing the 2022 Toyota 4Runner, its strong and weak points, how it lags behind competition due to its outdated design features, and what other alternatives are available when considering a midsized SUV.
The Toyota 4Runner has been one of the most successful vehicles Toyota has ever produced. It first entered the market in 1984 and has been on sale ever since.  The 4Runner was designed to provide brawny off-roading capability, which it still delivers, along with the latest technology and safety features.
From 1984 to 2022, the Toyota 4Runner has experienced 5 generations of design changes:
The initial one started with a sticker price of $10,300, had a solid-axle setup, a 4-cylinder engine, and was a pickup truck with an added fiberglass canopy.
The second-generation 4Runner came out with improved practicality and a design update that lasted for another decade. This generation offered a 4-cylinder engine which produced 115 horsepower, and an optional V6 producing 150 horsepower, which was the more popular choice.
The third generation 4Runner received minor design changes, with engine availability of a standard 2.7-liter 4-cylinder which produced 150 horsepower, and a more powerful 3.4-liter V6 which pumped out 183 horsepower. The third generation 4Runner was not fast, nor was it capable enough, but what it did offer was solid reliability.
The fourth-generation exclusively offered a V8, however, the updated 4Runner styling did not succeed, while increased fuel prices and economic recession dropped sales marginally
The current fifth-generation Toyota 4Runner has been in the market since 2010. Since then, the 4Runner has only received cosmetic changes and a handful of technological features.
Despite holding the same design and almost the same technology, is the 2022 Toyota 4Runner worth buying? Let us discuss this in detail.
Bottom Line Up Front
The 2022 Toyota 4Runner still shares the same solid rear axle and body-on-frame construction design which came out back in 1984 with the first generation. The 4Runner is the answer to drivers who find current crossovers and competing mid-sized SUVs not capable enough for off-roading. Truly, the Toyota 4Runner's ruggedness remains unmatched although its overall design has started to age.
The New
The 2022 Toyota 4Runner packs in LED fog lamps, high beams, and headlights as standard on all available trims. Moreover, a new TRD Sport model has been added to the lineup which is more pavement-oriented.
Related reads:
Overview
Consider us disappointed knowing that the Toyota 4Runner still makes it to 2022. It has been one of Toyota's oldest cars on sale, with this generation being in the market since 2010, but that necessarily does not mean that it is still worth it.
The 4Runner lags behind not just in efficiency, but also in technology, road manners, and safety. Newer crossovers on the other hand are far ahead in comparison.
So how does the Toyota 4Runner make it to 2022? Well, the answer lies in the 4Runner's exceptional off-road capability and cheap ownership cost. Buying a new car is always an exciting and emotional decision, however, it can later turn out to be a painful one once you realize how much it costs to maintain the vehicle, or how little resale value it offers when you plan on getting a new set of wheels.
Fortunately, the Toyota 4Runner stands out with an excellent resale value and economical ownership cost, which has helped it survive till now. The TRD variants in particular are designed by keeping serious off-roading in mind.
These special variants come with upgraded hardware that allows the 4Runner to venture off challenging terrains with sheer ease. It is 4Runner's this muscular feature that makes it the most preferred choice among off-road lovers. In comparison, only a few competing crossovers and mid-sized SUVs offer the full off-roading capability as the Toyota 4runner.
Since the Toyota 4Runner is based upon the idea of hardcore off-roading and nothing close to luxury, or efficiency, we cannot recommend it unless you are an off-road enthusiast. This is because several equally sized and priced crossovers provide a better driving experience on paved surfaces.
Most of them are far ahead in terms of speed, efficiency, comfort, technology, and safety. Just because it is new, does not mean that it's better than before, but for drivers who like to travel to scenic places off-road, the Toyota 4Runner remains a solid choice.
Fuel Economy and Performance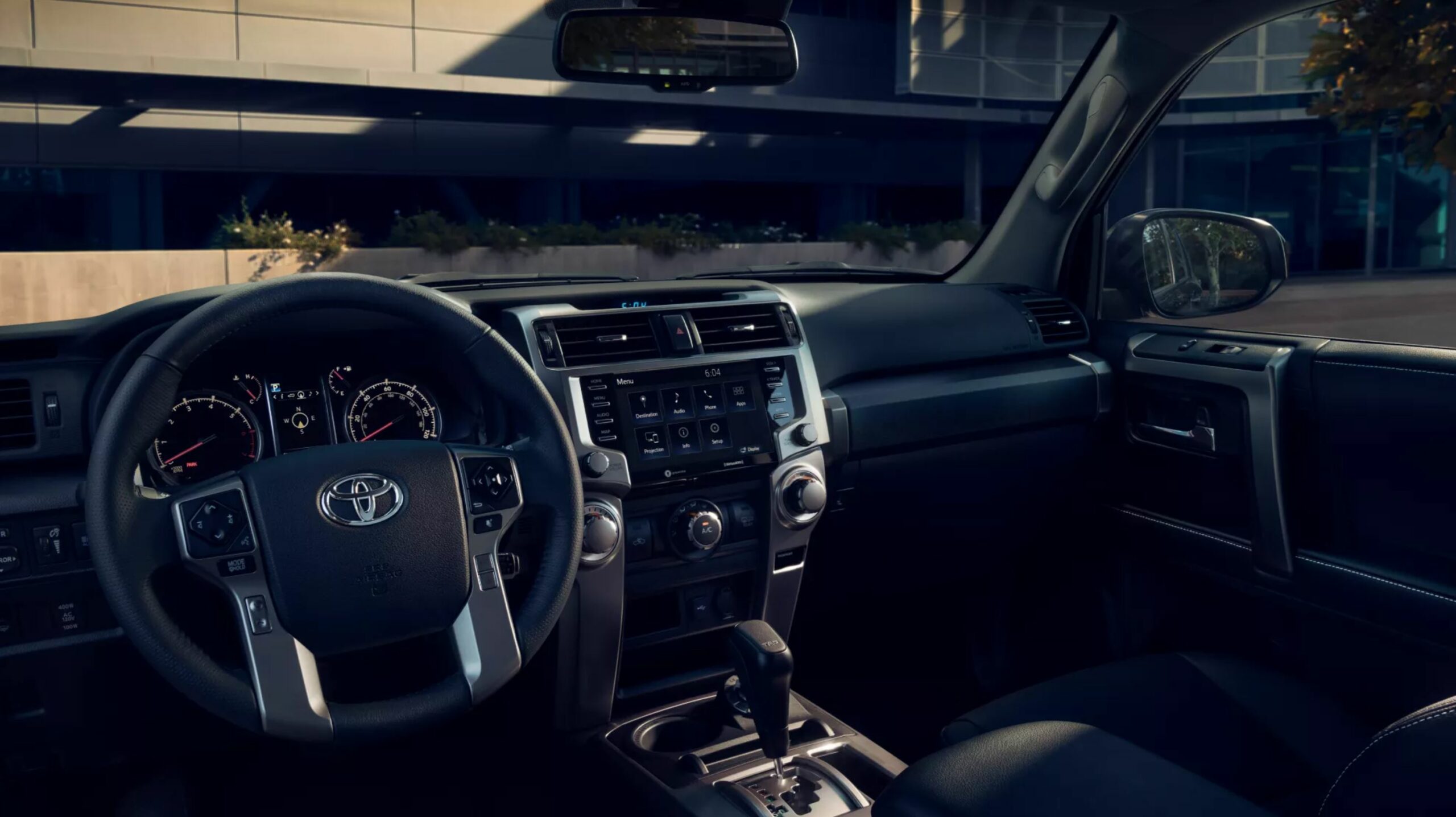 The 2022 Toyota 4Runner is now available with an exclusive 4-liter V6 pumping out 278 lb-ft of torque and 270 horsepower. The transmission available is a 5-speed automatic connected to optional 4WD or standard RWD.
Depending on the trim, the Toyota 4Runner's 0-60 mph acceleration ranges from 7.5 to 8 seconds. Similarly, fuel efficiency is also far behind the competition at 16 and 19 mpg for city and highway respectively for both 4WD and RWD models.
Safety
The Toyota 4Runner 2022 received a mediocre safety rating, which is evident from its aging design. The National Highway Traffic Safety Administration gave the mechanically similar 2021 model a 4-star rating out of a maximum of 5-stars.
Rollover protection earned only three of five stars whereas front impact received 4 stars and side crash protection 5 stars. Similarly, the Insurance Institute for Highway Safety gave the 2021 Toyota 4Runner the second-lowest score in the small front overlap crash test and the top Good score in 4 crash tests.
All 2022 Toyota 4Runners come equipped with eight airbags and have LED fog lamps and headlights as standard. Active safety and driver-assist features include lane departure warning, automatic high beams, and automatic emergency braking.
Adaptive cruise control is also available as standard on all trims, however, it has been carried forward from the previous model therefore it does not work below 25 mph.
Seating Capacity
The standard seating arrangement available on the 2022 Toyota 4Runner comprises a 2-row, 5-seat arrangement. However, the Limited, SR5, and SR5 Premium trims offer an optional upgrade to a third row which increases the total seating capacity to 7.
In terms of headroom space, the front-row measures 39.3 inches, in comparison, the Subaru Outback offers 40.1 inches. Similarly, the second-row headroom measures 38.6 inches in the 4Runner whereas you get 39.1 inches in the Outback.
The 4Runner's leg-room space is also much less than the Outback's, with 41.7 inches in the front row and only 32.9 in the second row. The Subaru Outback on the other hand offers a much roomy 42.8 inches and 39.5 inches in the front row and second row respectively.
However, the Subaru Outback is only limited to second-row seating whereas the Toyota 4Runner offers an optional third-row which may be cramped at just 34.3 inches of headroom and 29.3 inches of legroom.
When considering cargo space, the Toyota 4Runner is the better choice with 89.7 cubic feet of space with the second row of seats folded and 47.2 cubic feet of space behind the second row of seats. The Subaru Outback in comparison only offers 75.5 and 32.5 cubic feet of space, respectively.
Technology
Standard features in the 2022 Toyota 4Runner include Android Auto, Apple CarPlay, an 8-inch infotainment touchscreen, and a total of 5 USB ports. If you are looking for built-in navigation, that is available on the higher-end trims.
Music lovers can opt for an optional premium JBL 15-speaker sound system instead of the standard 8-speaker set up for the best media experience.
4Runner Trims
With such a broad range of 2022 Toyota 4Runner trims, which one should you buy? Let's have a look at each of them.
The 2022 Toyota 4Runner's entry-level trim, the SR5 starts at around $38,105 and features basic creature comforts such as a powered-rear liftgate window, a full-sized spare, Toyota Safety Sense, keyless entry, and rear occupancy alert. Next is the Trail Special Edition, starting at $40,075, comes with 17-inch gray alloy wheel, a cargo basket all-weather floor mats, and unique black seats.
The TRD Sport trim, starting at $40,950, features SofTex-trimmed seats, sports suspension, a TRD hood scoop, 20-inch split 6-spoke alloy wheels, keyless entry, TRD shift knob, black roof rails, and TRD gray lettering on the front row headrests.
Our favorite one is the SR5 Premium, which starts at $41,515 and is equipped with several features that come in handy as a daily driver. These include blind-spot monitoring with rear cross-traffic alert, built-in navigation, heated front seats, auto-dimming rearview mirror, and heated side mirrors.
For $41,935 you can get the TRD Off-Road trim, which features Toyota's famous crawl control, part-time 4WD system, a locking rear differential, terrain control, hill-start assist, 17-inch 7 spoke alloy wheels and TRD Off-Road floor mats. A TRD Off-Road Premium trim is also available for $44,880 which adds SofTex-trimmed seats, a TRD shift knob, built-in navigation, and TRD red lettering on the front row headrests to the features already available with the TRD Off-Road trim.
You will find the most luxurious features in the Limited trim which comes with a price tag of $47,690 and adds dual-zone automatic climate control, leather upholstery, sunroof, ventilated and heated front seats, sports suspension, JBL sound system, rear and front parking assist, and a panoramic view monitor. However, if you looking only for comfort, then you will find other models such as the Toyota Highlander or Venza much better at efficiency and ride quality.
The TRD Pro is the most expensive 4Runner trim designed with the most hardcore hardware to take on any beaten path. Starting at $52,920 the TRD Pro edition comes with 17-inch matte-black TRD alloy wheels, TRD Pro-stamped aluminum front skid plate, TRD roof rack, unique Toyota front grille, crawl control, locking rear differential, part-time 4WD system, and keyless entry.
What's TRD?
TRD is the abbreviation for Toyota Racing Development; this badge signifies trims that have been specially tuned for off-road performance and racing. In the case of 4Runner, the TRD trims deliver serious off-roading capability. Besides having a standard 4-wheel drive system and a rear locking differential, TRD Off-Road models also feature underbody skid plates, hood scoop, and mud flaps.
They also incorporate terrain-oriented technology such as hill brake hold, low-speed cruise control, and a range of drive modes. The Toyota 4Runner TRD Pro gets the top-of-the-line off-roading upgrades. Tuned springs, Fox shock absorbers, a heavy-duty skid plate combined with Toyota's crawl control system, and robust durability.
The TRD Sport trim is the latest addition to the 2022 Toyota 4Runner lineup, which focuses on road-oriented performance upgrades. It uses cross-linked dampers under its X-REAS suspension system that adjust automatically based on road conditions. This keeps the 4Runner stable and under control at high speeds and while cornering.
Other features include 20-inch alloy wheels, unique interior trim, and body-colored exterior trim. Moreover, unlike other TRD Off-Road models which have a standard setup of a 4-wheel-drive system, this one gets an optional rear-wheel-drive as well.
Tow Capacity
The tow rating for the 2022 Toyota 4Runner is the same as set by the manufacturer back in 2017 which is 5000 pounds. With a tow rating of 5000 pounds, you can easily tow a small to a medium trailer without any hassle. The curb weight varies from 4400 to 4800 pounds depending on the trim.
Competition
There are quite a few options that can be considered instead of the 2022 Toyota 4Runner. For example, the 2022 Subaru Outback and 2022 Jeep Grand Cherokee offer great off-roading capability along with the latest technology. Let's have a brief look at each of these.
2022 Subaru Outback
The Subaru Outback's uniquely built crossover-wagon design combines impressive handling and stylish looks of a modern car with off-road capability, large cargo capacity, and raised seating position of an SUV. It is due to this design feature that the Subaru Outback aces in ride quality; on the road, it suppresses bumps and potholes like a pro.
Once you get off-road, the high ground clearance and standard All-Wheel-Drive system provide a planted drive across the terrain. The new Subaru Outback Wilderness trim with a ground clearance of 9.5 inches can handle tough trails, but it struggles with putting its power to the ground due to its vaguely tuned automatic CVT with its flat-four 2.4-liter turbo engine.
The interior packs convenient waterproof upholstery with modern contrast stitching. However, the factory-fitted infotainment system is sluggish and can be distracting at times due to its oversensitive driver-assist features. Moreover, the CarPlay functionality suffers from glitches at times.
The Subaru Outback has a smooth-running engine, but its limited power demands more throttle for passing and merging on the highway. A turbocharged option is also available which pumps extra power, however, the excessive turbo lag and weary CVT tuning bar the engine from producing the optimum power band. The Subaru Outback though as a package, successfully combines the best off-road and pavement-oriented driving experience with space, capability, comfort, and stylish bodywork.
The Subaru Outback features two types of engines, both of which have been carried forward from the previous model. The automatic CVT and AWD system are standard on all trims. Limited, Premium, and Base trims are equipped with a 2.5-liter inline-four which produces 176 pound-feet of torque and 182 horsepower, which results in a 26 and 33 mpg in city and highway respectively.
The more premium Onyx Edition XT, Touring XT, Limited XT, and Wilderness trims come with a 2.4-liter turbo inline-four, which delivers 277 pound-feet of torque and 260 horsepower. These trims return a gas mileage of 23 and 30 mpg except for the Wilderness trim which gets 22 and 26 mpg due to its all-terrain tires and elevated ride height.
The towing capacity of the 2022 Subaru Outback is rated at 3500 pounds, with is enough for a small trailer. Regarding acceleration, the base engine does 0 to 60 mph in 8.7 seconds, whereas the turbocharged trims do 0 to 60 mph in 5.9 seconds.
Looking from a safety perspective, the Subaru Outback is one of the best safety-rated SUVs you can buy. The IIHS has awarded the Outback a Top Safety Pick+ while the NHTSA has given it a 5-star safety rating.
The standard driver-assist features of the Subaru Outback include automatic emergency braking, adaptive cruise control, lane-keep assist, and automatic high beams. Premium driver-assist features such as rear cross-traffic alert and blind-spot monitoring are included on the top trims and optional on the base trims.
The Subaru Outback is a great alternative to the Toyota 4Runner for drivers who will be spending more time on-road than off-road.
2022 Jeep Grand Cherokee
The 2022 Jeep Grand Cherokee is another handsome contender in the midsized SUV lineup. Born in 1992, the Grand Cherokee entered the market as an off-roader with the decency of being a daily driver as well.
The Jeep Grand Cherokee is now available in a 7-seat configuration, whereas previous models were only available with 5-seats. This lands new appeal for families and an edge against competing SUVs. The 2022 Jeep Grand Cherokee has been designed with keeping off-road capability on priority.
It comes with 3 different AWD and 4WD systems, and an air suspension kit that provides a ground clearance of 11.3 inches on all trims except for the base. For extreme off-roading, the Trailhawk trim is available which competes with Toyota 4Runner's TRD Pro trim and comes equipped with skid plates, all-terrain tires, anti-roll bar disconnect, and air suspension, rear electronic LSD, and an off-road camera.
The 2022 Grand Cherokee has a standard 8-speed automatic engine which can be coupled with one of the three available engines. The base Grand Cherokee trims as standard are RWD, while AWD and 4WD can be selected as options.
A 3.6-liter V6 engine is available as standard coupled with RWD which produces 260 pound-feet of torque and 293 horsepower with fuel economy set at 18/26 mpg city/highway.
For drivers demanding more power, a 5.7-liter V8 producing 390 pound-feet of torque and 357 horsepower is available with 4WD or AWD as standard and a fuel economy of 14 and 22 mpg in the city and highway respectively with the help of cylinder deactivation.
New for this year's lineup is the Grand Cherokee 4xe which is a PHEV featuring a 2-liter turbocharged straight-four with an electric motor. Combined, it makes 375 horsepower with an optional 4WD system and standard RWD. The fuel economy is great at 56 mpg-e and an all-electric driving range of 25 miles.
Regarding safety and driver-assist features, the 2022 Grand Cherokee is leading the game with 8 eight airbags, adaptive cruise control, automatic emergency braking, blind-spot monitoring, rear cross-traffic alert, lane assist, and intersection collision assist. It features a semi-autonomous parallel parking setup and a night vision camera. A level II autonomous driving system is also available which lets the driver enjoy hands-free driving on selected routes.
The tow rating for the Grand Cherokee V6 trims is set at 6200 pounds whereas the V8 trims increase the towing capacity to a maximum of 7200 pounds. The latest 4xe PHEV trim is also great at towing with a set capacity of 6000 pounds.
The Jeep Grand Cherokee is a great midsized SUV that for a little more money, offers many great features that are not available with the Toyota 4Runner.
FAQ
Now let us have a look at some of the most common questions people have about the 2022 Toyota 4Runner.
Question: Will 2022 4Runner be redesigned?
Answer: Fans have been complaining about the 4Runner's aging design, poor fuel mileage, and sluggish road manner for a long time. Unfortunately, the 2022 Toyota 4Runner is still based on the fifth-generation design, however, there is news that it will get a whole new design update for the 2023 model.
Question: Is the 2022 Toyota 4Runner worth buying?
Answer: Overall, the 2022 Toyota 4Runner has ranked near the bottom of the midsized SUV ranking. It has a spacious interior, great off-roading capability, and solid build quality, however, it lacks the comfort, ride quality, and road manners that are available in competing models.
Question: How much will a 2022 4Runner cost?
Answer: The entry-level Toyota 4Runner SR5 trim starts at $38,105 with a new addition of TRD Sport trim which focuses on on-road performance and starts at $40,950.
Question: Does 2022 4Runner have power liftgate?
Answer: The 2022 Toyota 4Runner comes with a power rear liftgate as standard on all available trims.
Question: Do Toyota 4Runners hold their value?
Answer: Toyotas are great in holding their resale value due to their reputation of being extremely durable. In this case, the Toyota 4Runner ranks in the top 10 for both 7-year and 5-year rankings. The average 4Runner will depreciate around 39% in five years, which is great.
Question: How long will a 4Runner last?
Answer: The Toyota 4Runner is a tough vehicle that can easily handle 200,000 miles. Moreover, with timely maintenance, it will last more than 300,000 miles. As a Toyota, the 4Runner is designed as a reliable midsized SUV, and one of the main reasons why it sells is due to its unmatched durability.
Question: Are 4Runners good in the snow?
Answer: The Toyota 4Runner's crawl control and the 4-wheel-drive system helps it to tackle sudden slips in extreme winter conditions. With a weight of 6300 pounds and nine inches of ground clearance, the Toyota 4Runner pumps enough traction to handle all types of weather patterns.
Question: What engine will the 2022 4Runner have?
Answer: The 2022 Toyota 4Runner is exclusively powered by a 4-liter V6 which produces 278 pound-feet of torque and 270 horsepower. The engine has VVT-i or Dual Independent Variable Valve Timing with Intelligence. The engine is not as efficient as other competing models offer, but it is durable and reliable and produces enough torque to take you across any terrain.
Question: Is Toyota coming out with new 4Runner?
Answer: After facing difficulty in meeting demand due to a shortage of material, Toyota will be back in 2023 with a completely redesigned 4Runner.
Question: What chassis is the 4Runner built on?
Answer: The 2022 Toyota 4Runner follows the same body-on-frame chassis construction as the original 1984 Toyota 4Runner. This design comprises a reinforced chassis that acts as the main frame of the vehicle with the body attached to it. This means that the 4Runner is built more like a truck than a sedan-based crossover.
Question: Is 4Runner same as Land Cruiser?
Answer: The 4Runner and Land Cruiser may look similar in appearance, however, the Land Cruiser is wider, longer, and taller than the 4Runner. It is also more powerful, capable, and expensive. While the 4Runner is available in many trims, the Land Cruiser is only available in 2, but Land Cruiser is now discontinued in the U.S.
Question: How much bigger is a Sequoia than a 4Runner?
Answer: The Toyota 4Runner has a total length of 190.2 inches whereas the Toyota Sequoia comes in at 205.1 inches. Similarly, the Toyota 4Runner falls short in height and width at 72 inches and 75.8 inches respectively while the Sequoia measures 77 inches and 79.9 inches in comparison.
Final Verdict
The 2022 Toyota 4Runner is a great off-roader with unmatched durability and reliability, agreed. But does it still offer the best-in-class? No. The 4Runner has become old; its road manners, efficiency, comfort, and features speak of its age. It still carries the old design which was released 12 years ago. Yes, it offers LED lights as standard, but in this era of autonomous driving, does LED appeal to you?
Buying a used Toyota 4Runner is another thing; a used one will still have plenty of life to it due to its exceptional build quality, however, a new one will do no wonders. It should be your choice though if you are willing to buy a midsized SUV which offers basic functionality, durability, cheap ownership cost, and a good resale value.
Other than that, there is nothing more the 2022 Toyota 4Runner offers. The Subaru Outback on the other hand is a much better option considering the road manners and ride quality it offers. Similarly, the Jeep Grand Cherokee integrates some of the best technology without compromising on ride quality or off-roading capability at almost the same price.
While Jeep has equipped the Grand Cherokee with the latest features, Toyota on the contrary has failed to do so with the 4Runner. The Grand Cherokee is a refined alternative to the 4Runner and a much better option. It even ranks better than 4Runner.
In terms of hauling, the Grand Cherokee is the winner here with 6000, 6200, and 7200 pounds of towing capacity with its particular trims respectively, whereas the Subaru Outback is the last with 3500 pounds of towing capacity.
The Toyota 4runner is not a bad option, but it is not worth it in 2022; contending models are much better. However, if you have made up your mind about buying the 2022 Toyota 4Runner, you should consider your requirements and then select the trim which fulfills your needs, or else you will just pay extra for hardware you would not be using.
For basic 4×4 functionality, the entry model SR5 will be enough. For a more relaxing drive, you can consider the SR5 Premium. The TRD Sport trim is the latest addition to the 4Runner lineup suited for pavement-oriented driving. The TRD Off-Road trim is designed for off-roading and will take you across the beaten path with ease.
Similarly, the TRD Pro package is the top-of-the-line trim fitted with the most hardcore equipment to make sure you have everything you will ever need when heading into the wilderness. And the Limited is the plushiest trim you can buy with leather seats, dual-zone climate control, and other luxury-oriented creature comforts.
We hope this guide helped you in deciding for the 2022 Toyota 4Runner. Cheers!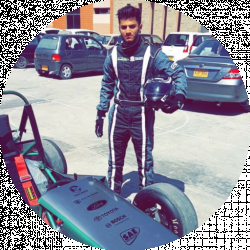 Latest posts by Zabrain Arshad
(see all)