Family SUVs with exceptional off-roading capabilities are becoming a sweetheart to many gearheads. And driving enthusiasts want them bigger and better. One of the most famous brands that offer such high-demand commodities is Jeep. This legendary car maker gave birth to some of the most breathtaking off-roaders in the industry.
The Wrangler was unequivocally to go beyond the smoothly paved roadways and given the ability to stand against the most arduous terrains known to mankind. There are a lot of different models from different eras. Which one is the most reliable? And which one should you choose?
Follow closely with this piece to the best years for Jeep Wranglers to find the answer.
4×4 Reports Says…
The Jeep Wrangler is a niche vehicle and may not appeal to many drivers' liking. However, they are the best in the business when it comes to recreational outdoor activities like driving on muddy trails and rock crawling.
Furthermore, the selected years are considered the best because they have high-reliability scores. Additionally, they are less susceptible to major malfunctions and more likely to run for longer distances before requiring maintenance and repairs.
Jeep Wrangler Models You Should Consider
1980 & 1990: The All-Time Classic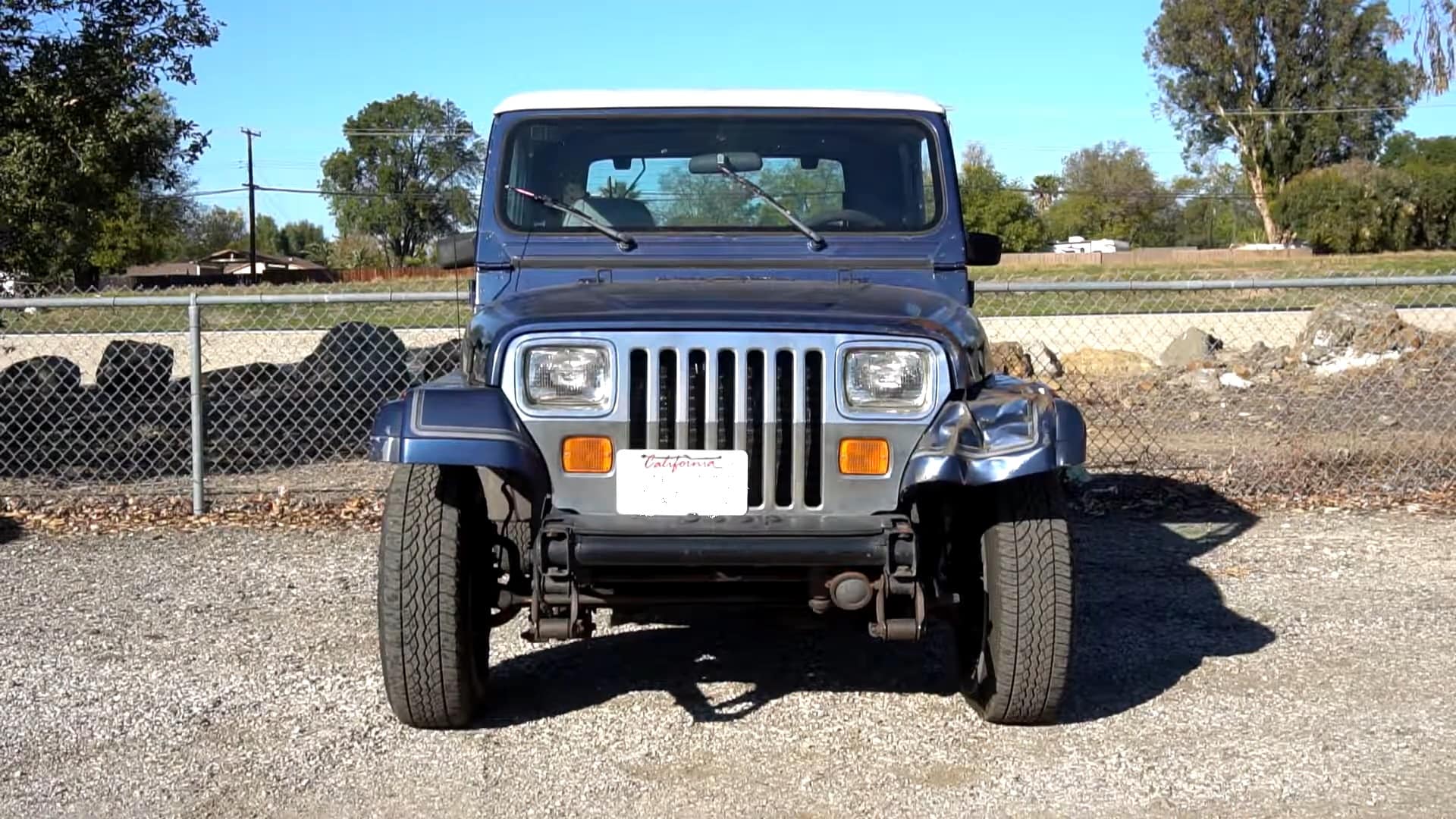 The 1980 Jeep Wrangler was an instant hit when it was launched. It was and still is a classic vehicle. It featured a boxy design with a short wheelbase and removable panels. It wasn't the most powerful at the time, but the inline-six that came in the Wrangler provided enough power and torque to take on any driving adventure.
The 1990 Jeep Wrangler was no different either. It preserved the traditional boxy body style and the exhilarating feeling of driving an old-school Jeep. Moreover, the 1990 model came with two engine options. The 4-cylinder was small but fuel efficient, while the 6-cylinder was the leading powerhouse.
Both engines were compact and easy to work on, but the 90s Wrangler flaunts impressive acceleration. Here are more goodies that come with the 1980/1990 Wrangler.
Pros
Off-road capabilities: 1990 Wrangler and its 1980 predecessor were built for extreme off-road use. They came with a clever suspension that offers high ground clearance, a better approach, and departure angles. In addition, the solid DANA axles allowed exceptional articulation to keep the wheels on the ground and maintain traction. That comes in handy, especially during rock crawling.
Removable top and doors: The 80s/90s Wrangler had removable roofs and doors, giving an intoxicating driving experience. Plus, it allowed people to feel free and immerse themselves in the beauty of nature.
Aftermarket support: the Wrangler became very popular and received a massive following. The community was active and grew bigger overnight. Thus, endless accessories and upgrades are available to personalize your Jeep and improve its performance.
Durability: Jeep built the Wrangler with a strong frame and solid construction to stand against harsh conditions, even without the doors and roof.
Cons
Uncomfortable ride on the pavement: Since it was built for uneven roads, the Wrangler has a stiff ride on paved pathways. In addition, the steering is loose and all over the place.
Limited interior space: While being compact is good in tight spaces, Wrangler doesn't offer much practicality and lacks the necessary room for passengers and their cargo.
Lack of safety features: The 80s/90s Wrangler is a scary vehicle to drive because it has no safety equipment whatsoever.
Poor fuel economy: The engines on the Wrangler are old and don't have the modern technology that helps with saving fuel. Plus, it has the aerodynamics of a brick. As a result, the Wrangler costs a lot in gas bills.
1996-1998: An Off-Road Behemoth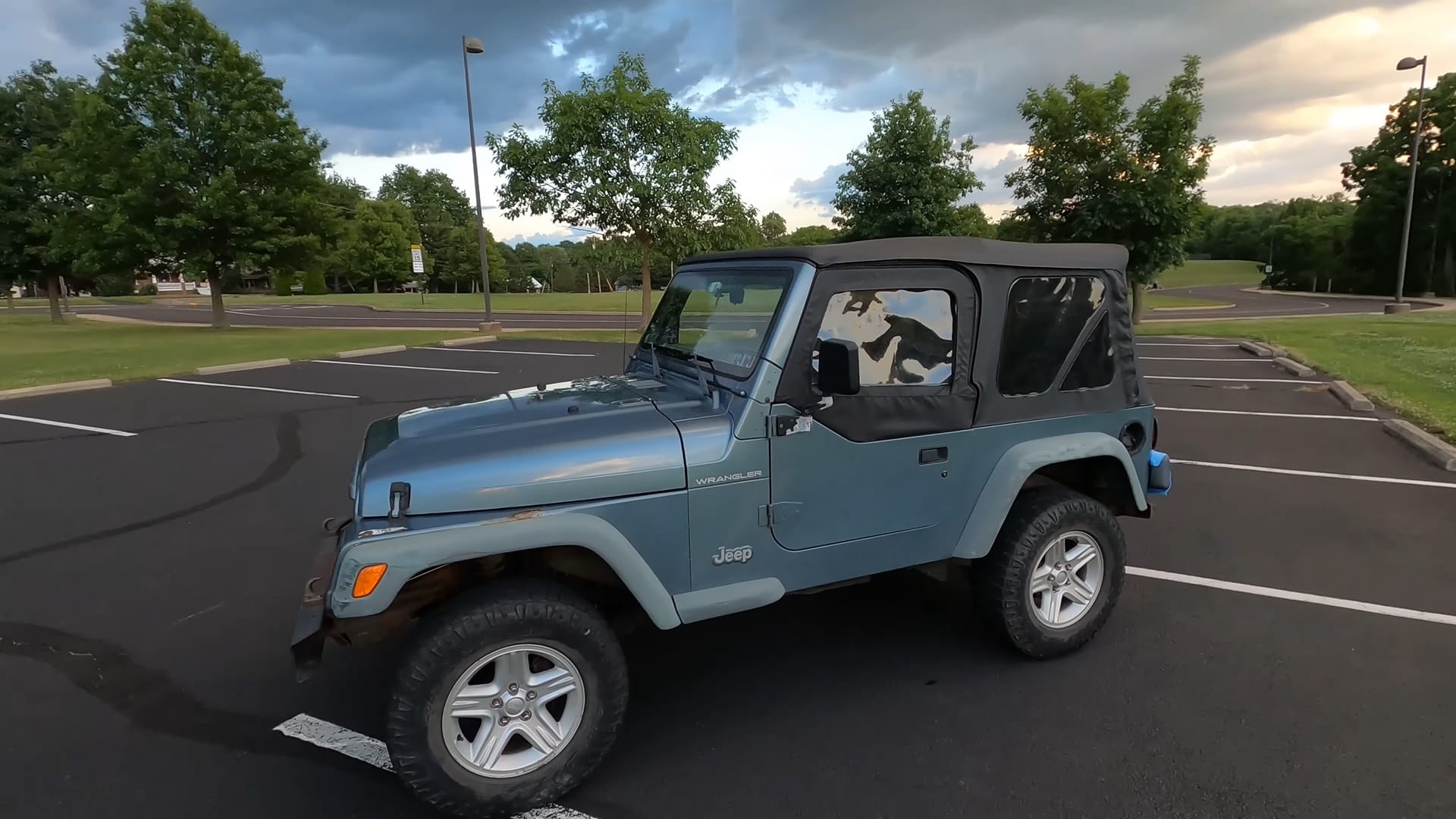 The year 1996 caused some controversy around the Jeep Wrangler. To elaborate, Jeep ended the YJ's production in 1995, and the new Wrangler TJ was introduced as a 1997 model in mid-1996. Consequently, it looked like Jeep skipped an entire year of production. For that reason, it is difficult to come across a 96' Jeep Wrangler.
The Wrangler came with a 2.5L inline 4-banger putting out 120 horsepower and 140 lb-ft of torque on the SE model. The Shara and Sport got a bigger 4.0L inline 6-cylinder producing 181 horsepower and 222 lb-ft of torque. It was paired with a five-speed manual transmission and four-wheel drive.
1996-1998 Wrangler received several upgrades inside and out. The design cue included a softer aerodynamic-friendly body while maintaining the iconic Jeep facia. In other words, it still looks like a brick on wheels but with fewer sharp edges. On the other hand, the interior was improved to accommodate daily driving needs.
Pros
Comfortable ride: The new TJ models shared a similar suspension setup with its bigger brother, the Grand Cherokee. The suspension featured coil springs instead of leaf springs, making the drive much smoother and less bouncy.
Safety upgrades: Jeep replaced the sluggish brakes on the Wrangler, and added dual airbags and ABS for additional driver and passenger protection.
A welcoming interior: The cabin got extra amenities like AC, a better sound system, and power windows. In addition, it was more generous with legroom and cargo space.
The TJ created the perfect balance between off-road potency, futuristic features, and on-road comfort. However, it had some shortcomings that should be addressed.
Cons
Wooden ride: Despite the new suspension tuning, the Wrangler is still more of an off-roader than a highway cruise. Hence, the stiff ride on pavement.
Noisy cabin: removing the roof and doors are a sublime trait, but it compromises the serenity of the drive. The insulation is severely affected, leading to loud noise from the wind at highway speeds.
Not enough room: Regardless of the new updates, the interior still feels small and less practical than other SUVs on the market.
Not safe: ABS and airbags are a nice addition, yet they are not comprehensive.
Fuel economy is subpar: The inline-4 manages 18 miles per gallon, while the big I-6 can't go beyond 15-16 mpg.
The 1996 models got almost 0 complaints because many thought they didn't exist, whereas the 97' claimed a few. Most of the reports were about engine stuttering and turning signals throwing a fit. The 1998-year model is similar to the 97' with fewer complaints. All thanks to minor drivetrain adjustments that improved the off-road performance.
2003: Mr.Trendy!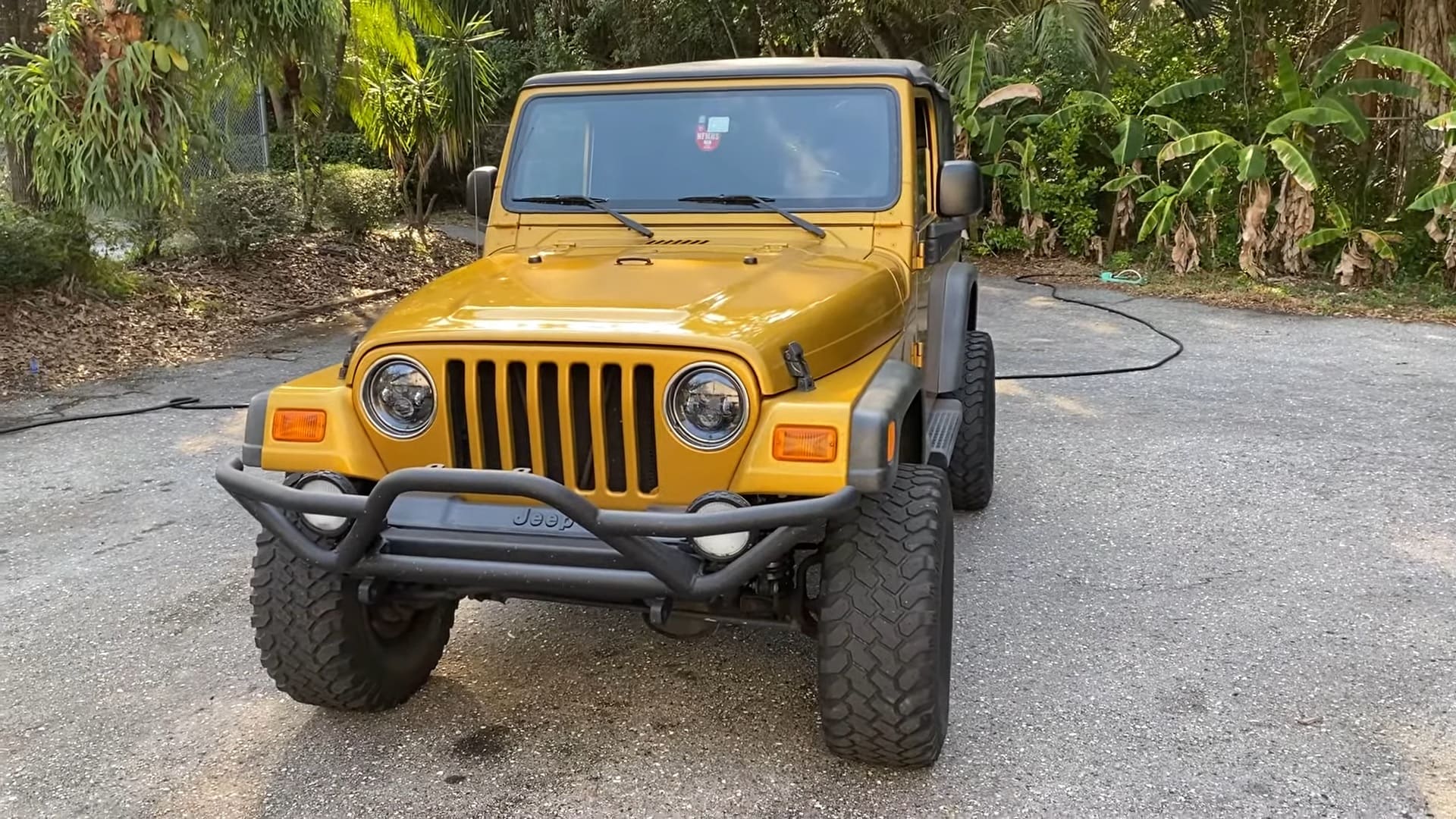 Many Jeep enthusiasts will say that the 1997-2006 TJ Wrangler is the finale of the true Jeep dynasty.
I couldn't agree more!
2003 was the year that turned the Jeep Wrangler into the legend we know and love today. For this particular year, Jeep introduced the new Rubicon trim level to the public. It went back to its roots with its round headlights, seven-slot grille, and unparalleled off-road performance.
The Rubicon was fitted with a 4.0L AMC Inline-6 engine making 181 horsepower and 222 lb-ft of torque. It was mated to a four-speed 42RLE automatic gearbox or a five-speed NV3550 manual transmission. The automatic transmission provides smoother shifts, better fuel economy, and a quieter ride at highway speeds. Also, it was available on all trims and models. On the other hand, the manual gearbox offers better heavy-duty performance in cold weather.
Jeep gave the Wrangler a smaller 2.4L PowerTech Inline 4-banger handling over 130 horsepower and 158 lb-ft of torque. But, you can have a bigger 4.0L Inline-6. The latter puts out 190 hp and 235 lb-ft of torque. The 2003 Rubicon was famous for its impeccable off-road abilities. It came with DANA 44 front and rear axles, locking differentials, and a 4:1 gear ratio for extreme rock crawling.
The Wrangler also ditched the leaf spring suspension in favor of coil springs and fitted 31-inch tires and disc brakes on all four corners. The interior was refurbished with new seats and a four-spoke steering wheel.
Pros
Unmatched off-road performance: The Wrangler's priority was and will always remain to dominate the rough and crude terrains. It is fitted with rock-solid axles, clever suspension, and four-wheel drive to go anywhere. In addition, it offers magnificent ground clearance and fantastic departure and approach angles.
Facelifted interior: The interior got a little update, including new seats, a rearview mirror, and a four-spoke steering wheel.
Cons
Jeep Wrangler is a sublime whip, but not everyone loves it. Here is why:
Noisy: The Wrangler has a sound isolation of a motorcycle due to the removable soft top. Any speed over 50 mph will drive you nuts.
Not so good on paved roads: The solid axles and clever drivetrain offer unmatched off-road capabilities, but it is far away from comfy on the highway. The ride can be stiff and bouncy.
Terrible fuel consumption: Fuel economy is a big pitfall for the Wrangler. It averages 17 miles per gallon and can cost you more than 400 $ a month to fill up.
2003 had its fair share of complaints. Reports brought up the "death wobble", rough shifting, and gauge cluster failure on a couple of models. Nonetheless, the 03' still holds a better reliability score than other production years.
2010: A Topless SUV?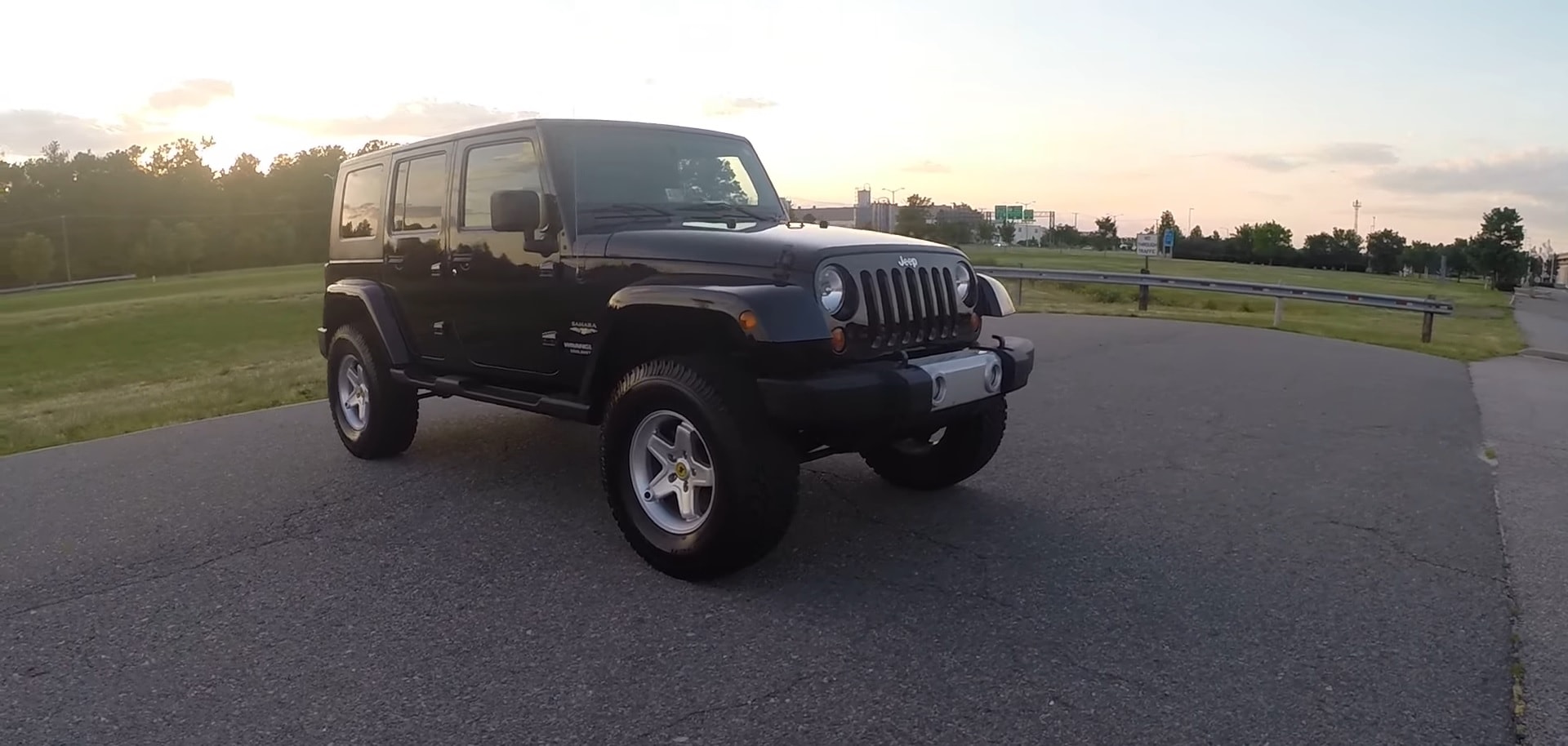 The 2010 Jeep Wrangler was attractive not as an automobile, but as an adventure. It was a unique and eccentric vehicle that supplied a one-of-a-kind experience. It's also the only convertible SUV on sale. Removing the top can be long and tiring, but it is worth it.
The 2010 Wrangler is powered by a 3.8L V6 pushing 202 hp and 237 lb-ft of torque. That is enough for off-roading and overtaking on the highway. The engine works perfectly with a six-speed manual or a four-speed automatic transmission. The 2010 model was praised for its reliable drivetrain. Many owners reported passing the 100,000 miles mark without a single issue.
Other Pros for Owning a 2010 Wrangler Are
All-terrain monster: If you're outdoorsy and looking for a capable off-roader, look no further than the Jeep Wrangler. It has a 12-inch ground clearance and a short wheelbase, making it easy to maneuver and take anywhere.
Extra amenities: superb AC, power windows, and SAT-Nav can be ticked off the options menu.
Customization options: The Wrangler has a massive community following with huge aftermarket support, allowing its owner to install endless mods and upgrades.
Safe to drive: Jeep received the highest possible score from the NHTSA and the IIHS. However, it must be equipped with side airbags. Stability control, roll sensor, hill start assist, and ABS just to name a few safety equipment.
Fun to drive: the Wrangler has a good off-road/on-road balance when it comes to driving quality. Plus, it is fun to drive around town, especially the two-door variant.
Cons
And then, there is the downside of daily driving a Wrangler:
Anemic power plants: the engine is underpowered and super thirsty, managing only 17 miles per gallon.
Subpar interior: Though it has additional convenience options, the interior is full of hard and cheap plastic.
Sloppy brakes: the brakes on the Wrangler are not very grippy, and it takes a longer distance to stop.
The most annoying problem with the 2010 Wrangler is fuel overflowing when filling up at the gas station. Besides a few electrical inconveniences, the Wrangler should have no problem reaching 200,000 miles.
2015: Reliability at Its Finest!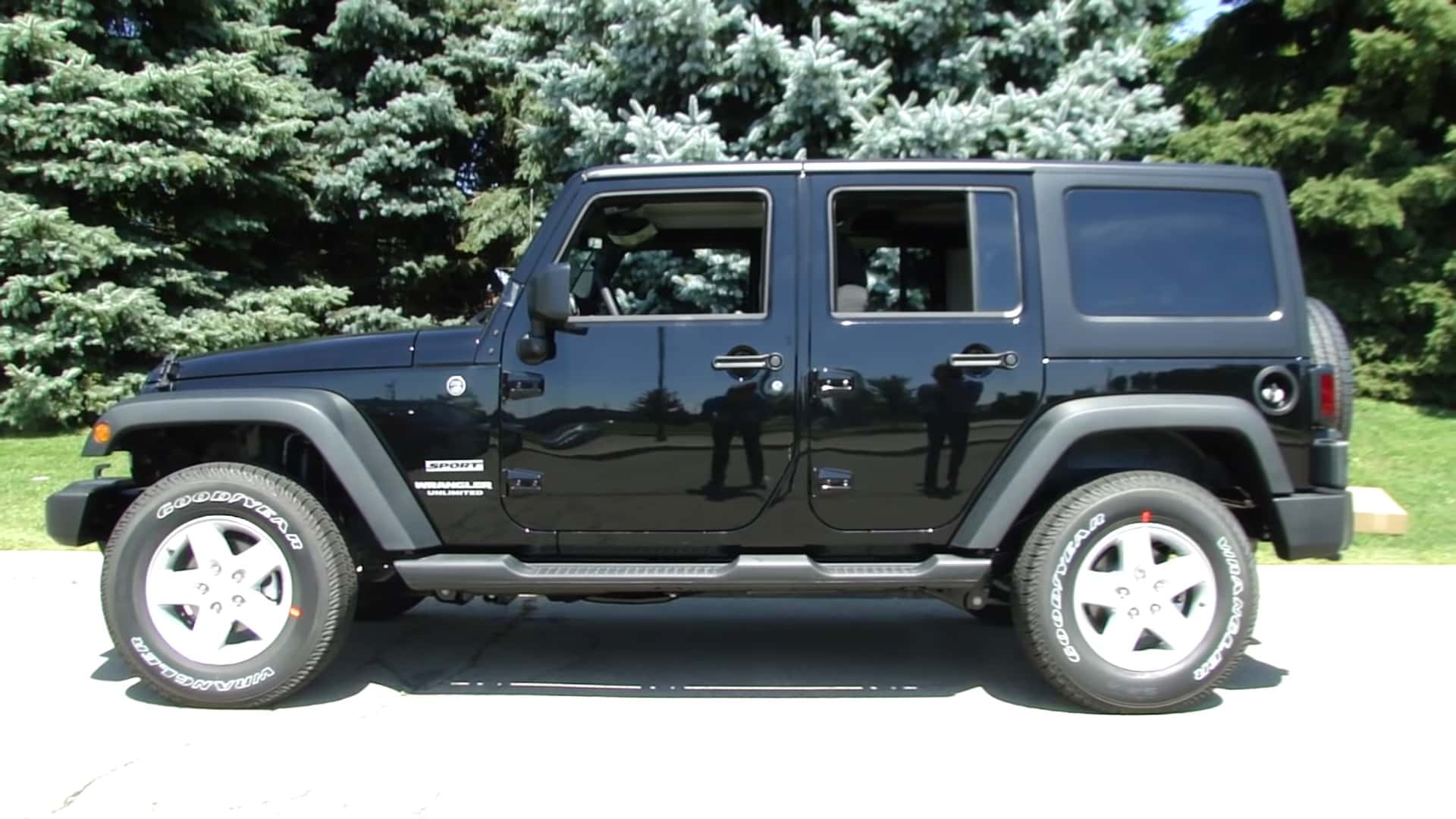 The Wrangler came a long way with a history dating back to WWII, and the 2015 model goes back to its original roots. The style is traditional but with a futuristic touch. As always, you can get this Sport Utility Vehicle with two or four doors. Each variant applies to 3 main trim levels: Sport, Shara, and Rubicon.
There are several other limited edition trim levels to back up the main three. They are Freedom, Altitude, X, Rubicon Hard Rock, and Willys Wheeler.
Cosmetic stylings and luxury goodies depend on which model you pick. For instance, entry-level trims are available with 16-inch wheels, rising up to optional 17 and 18-inch wheels. The 32-inch off-road tires are limited to the Rubicon. The latter also has DANA 44 axles front and back, and a 4.10 ratio with a standard 6-speed manual transmission.
The clever four-wheel drive system is standard alongside limited slip differentials. The limited edition trims are based on the main three trims, but they come with extra design accents. All Wranglers are powered by a 3.6L V-6 pushing out 285 hp and 260 lb-ft of torque.
Pros of 2015
Go-anywhere vehicle: In terms of off-roading capabilities, the Wrangler will never disappoint.
Fun to drive: The handling is swift and easy to steer, especially the two-door models.
Reliability: 2015 boasts drivetrain reliability more than any other production year.
Cons
The acceleration could be better.
Lots of wind noise.
Outdated plastic interior.
2018: The Perfect All-Rounder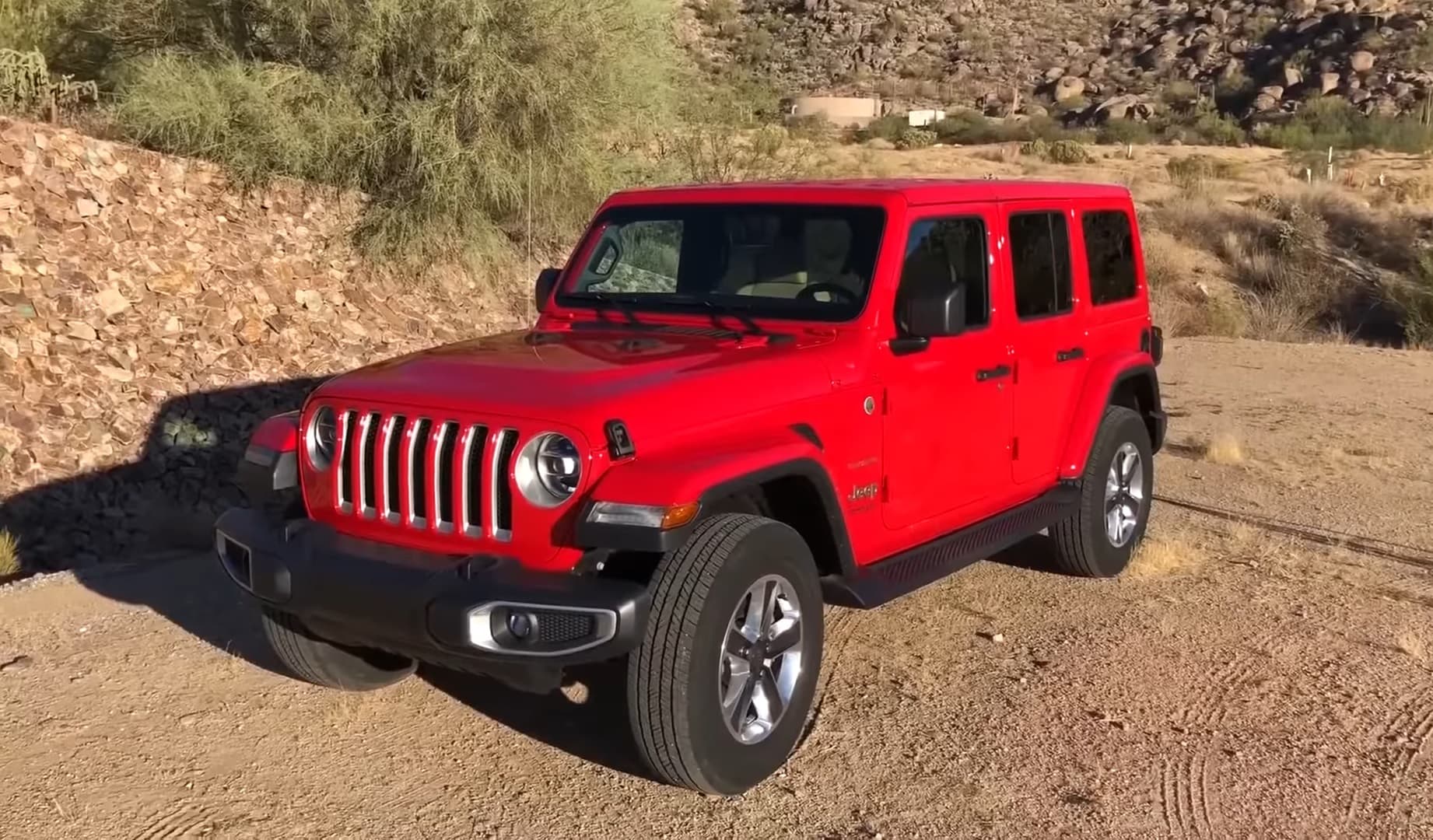 The 2018 Jeep Wrangler was redesigned. It also got taller and wider than the previous years. The 3.6L V6 was carried over from its predecessor and paired with a new eight-speed automatic transmission. The 2.0L turbocharged 4-banger joined the lineup as an optional upgrade. It is rated at 270 hp and 295 lb-ft of torque. Both powerhouses feature engine start-stop technology to preserve fuel.
The two-door Wranglers are available in Sport, Sport S, and Shara trims, while the four-door gets the Rubicon treatment. Jeep offers the Wrangler with 33-inch wheels, locking front and rear diffs, and a disconnectable stabilizer bar.
Pros
Acceleration is fairly quick for the freeway in case you need to overtake slow road users.
Handling is good and makes the vehicle much more maneuverable.
Rigid axles provide excellent articulation on extreme terrains.
Upgraded infotainment system with smartphone connectivity.
Improved MPG.
Cons
The brakes feel a little bit spongy and delayed.
Off-road suspension is not good on paved highways.
Rowdy interior when cruising at higher speeds.
2020-2023: Cutting-Edge Tech!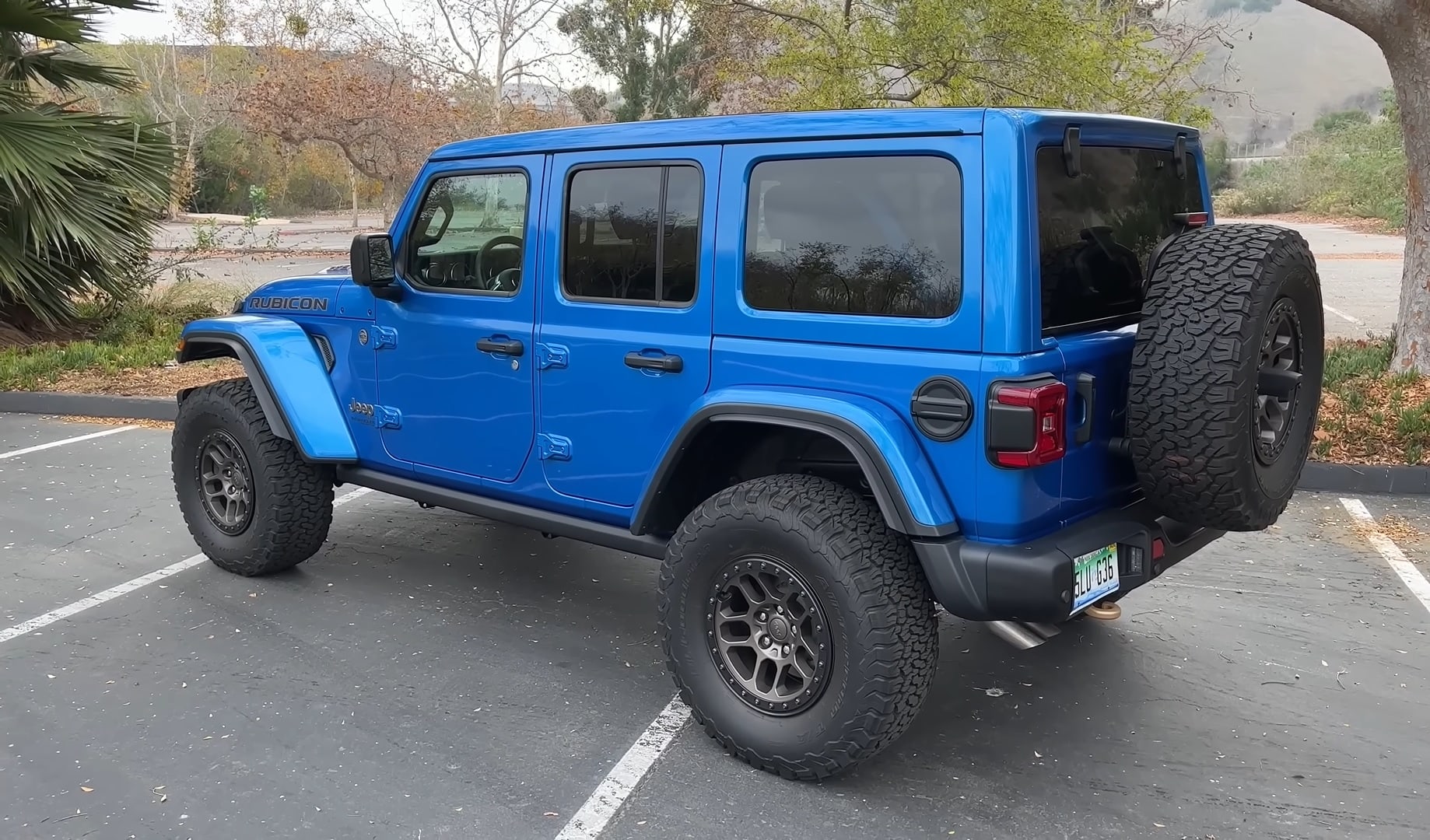 These latest Wrangler releases continue to build and improve on the strengths of the previous generations. Here is why:
The ride is more refined and comfortable.
The interiors are made with high-quality materials and feature the latest infotainments, in addition to wireless smartphone connectivity.
Endless customization from the factory and massive aftermarket support.
Diesel and hybrid powertrains.
Advanced off-road systems for extreme terrains.
Extensive safety equipment is involved to protect the passengers.
Still within their factory warranty and have low mileage.
However, Wrangler still has some soft spots:
Stiff and bouncy ride.
Slow steering and loose handling.
The interior lacks proper noise isolation.
Not as practical as rival SUVs.
Years to Avoid
Here are some bad Jeep Wrangler models that you should run away from:
FAQs
Question: Can I flat tow my Wrangler behind an RV?
Answer: Yes. Both Jeep Wrangler and Gladiator models can be flat towed.
Question: How do I differentiate between Jeep Wrangler JL and JK models?
Answer: Jeep Wrangler JK models come with one engine option paired to a five-speed automatic or a six-speed manual transmission. The JL models have three engines to choose from, and they are mated to a six-speed manual or an eight-speed automatic gearbox. Plus, the JL features bigger flares to fit 35-inch tires and is lighter than the JK.
Question: What mods should I install on my Wrangler?
Answer: There are a lot of mods you can do to make your Wrangler better. You can fit new LED lights for better visibility. Other mods include changing the wheels and tires for the tough terrains and lift kits for better ground clearance. You should also add skid plates for maximum underbody protection.
Finale Thoughts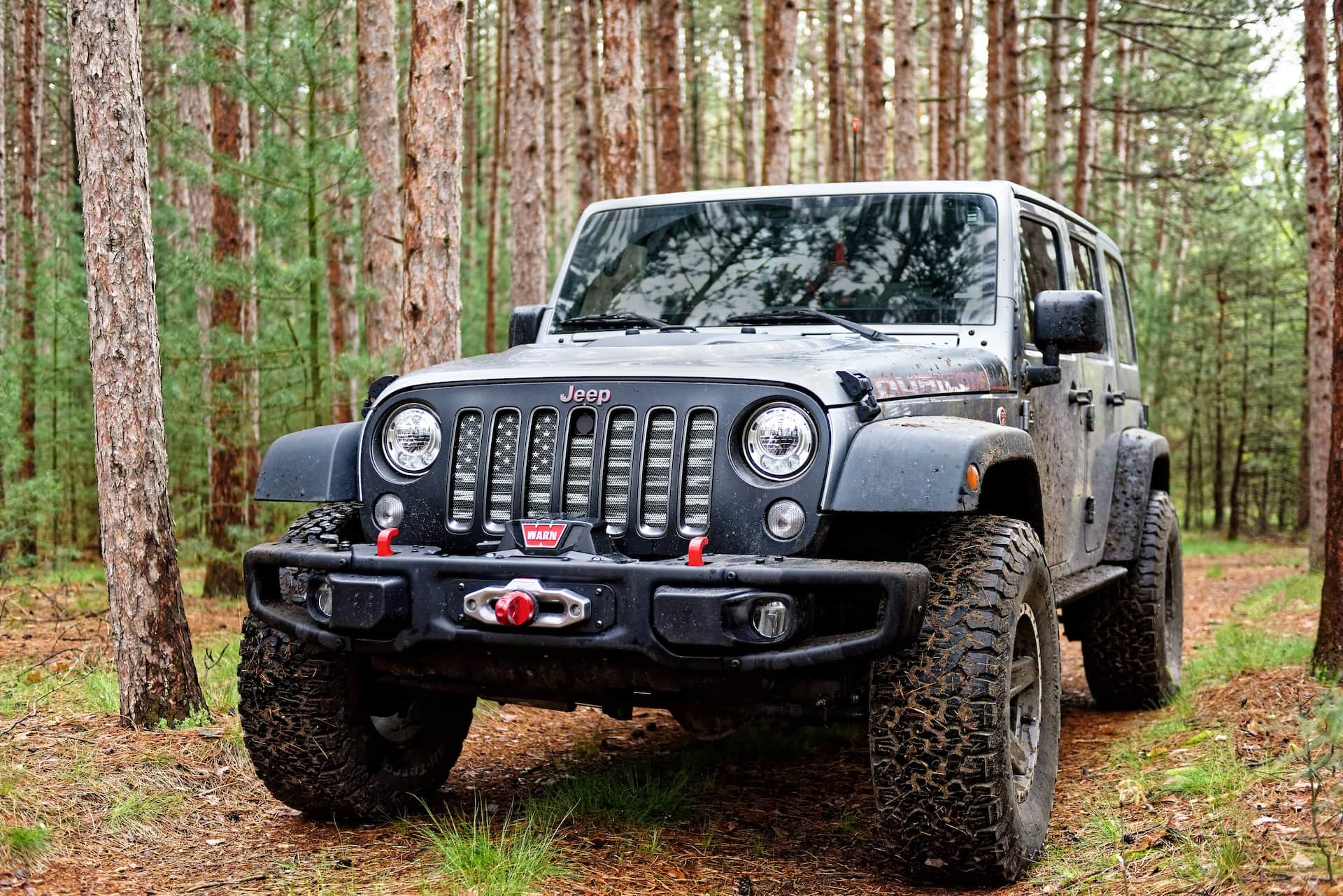 All in all, the Jeep Wrangler is a recognizable icon in the automotive industry. It is an asset that holds its value for as long as it runs and has a lover of aftermarket and cultural support. Not to mention, it sits among the class leaders when it comes to serious off-road capabilities. It is classic, unique, and definitely worth the money.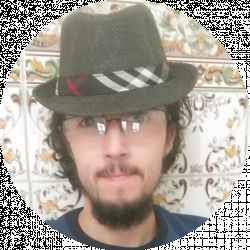 Latest posts by Tommy Verrcity
(see all)