Not many Jeep owners know that an iconic easter egg could be hidden beneath their noses if they knew where and what to look for in their vehicles. For years (since the 1990s, to be exact), Jeep has been manufacturing models with hidden easter eggs or images of items one wouldn't expect to see in their Jeep.
Although not all Jeeps have an easter egg, most models do, and these fun designs are often exciting to find if you can find their elusive location. Yet, why does Jeep add these 'easter egg designs' to its vehicles? According to accounts, Jeep does this because each fun design is a nod to the brand's decades-long history.
The easter eggs themselves can be difficult to spot. It took me a few hours before I found mine on my Jeep Renegade. Yet, there's nothing quite like finding these small pieces of automotive history in your own car. If you're eager to start your search but unsure where to begin, you'll find my guide helpful. I've discussed everything you need to know about the iconic Jeep easter eggs, including their look and where to begin your search.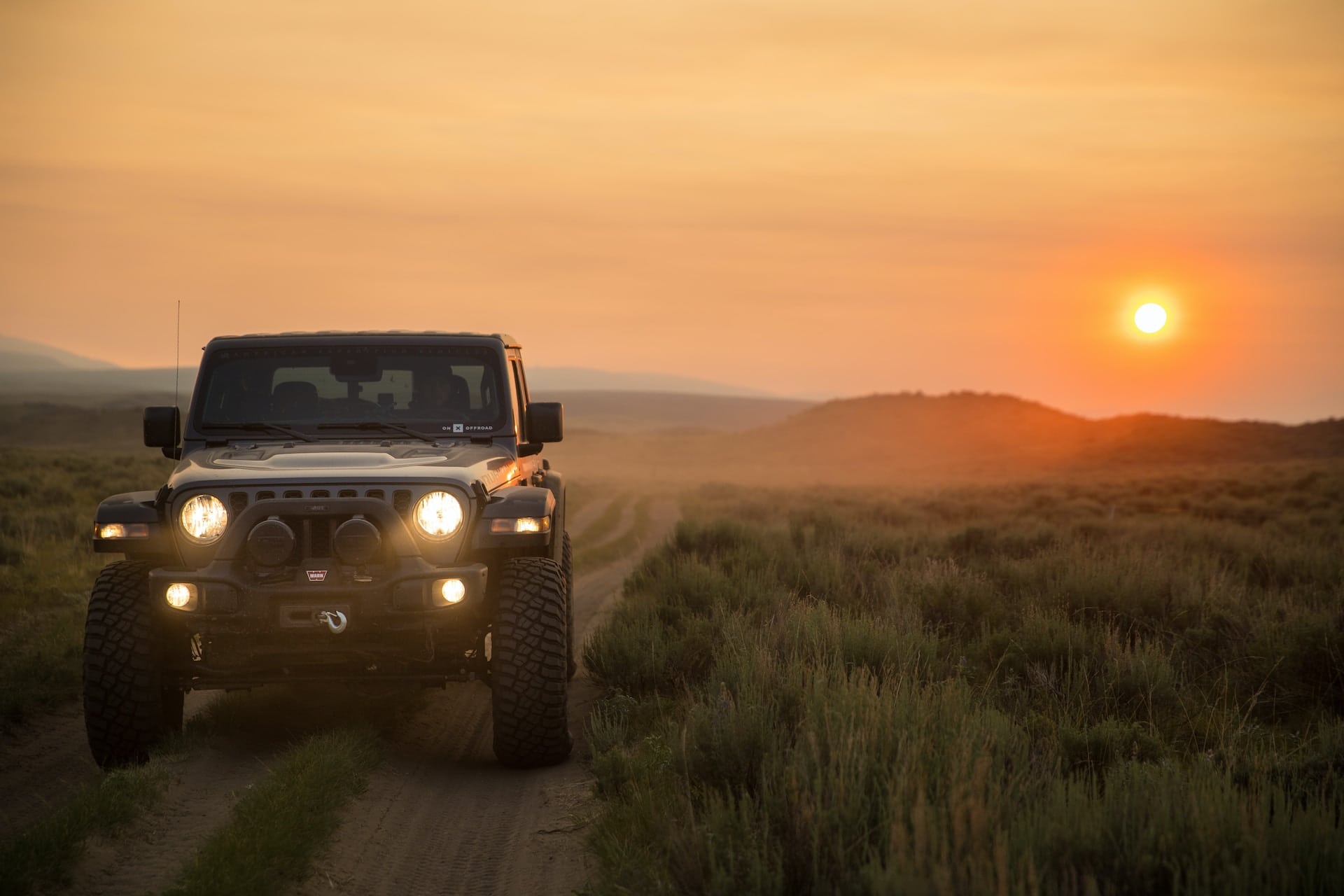 The First-Ever Jeep Easter Egg
So when exactly did the first Jeep easter egg appear, and in which model? This was one of the first questions I asked myself after learning about these iconic designs, so it's understandable if you want to know. Fortunately, you won't need to go deep-dive forums and ask Reddit and Quorra questions.
The first-ever Jeep easter egg appeared in 1997 and was designed by Michael Santor, who wanted to leave his unique mark on redesigning the popular Wrangler. The first easter egg was an iconic seven-slot grille imprint on the car's cowl.
With the huge success of this easter egg and many intrigued fans open to the idea, Jeep continued adding easter eggs to other models, and it has become a decades-long tradition.
What Are 10 Common Iconic Jeep Easter Eggs?
Now that you know more about the Jeep easter eggs and when they came about, you're likely curious to learn more about the common easter eggs and where they can be found.
Of course, there are more than ten Jeep easter eggs to search for. After all, the brand has been hiding them in various models for almost two decades. Yet, after careful deliberation, I've included ten that are the most popular and easiest to find.
So let's not dally any longer. Below after extensive research into the topic and my own investigation that had me looking under more than a few hoods and several seats, you'll find my findings.
1. Willy's Wheel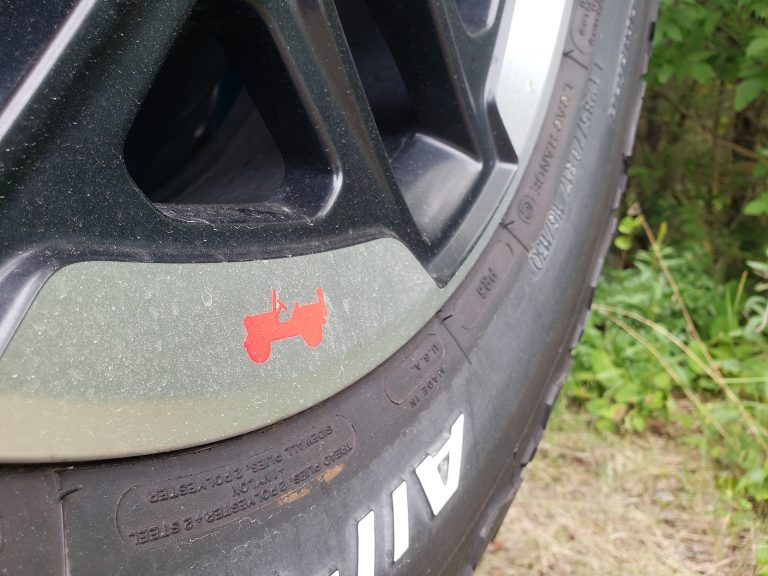 If you're a Jeep enthusiast, you likely already know that Willys was the original manufacturer of HJeep vehicles. According to automotive history, the Willys MB played an important role in World War II events.
The role was so special that CJ-2As were adapted from the Willys MBs to become civilian vehicles. With its prominent part in this brand's history, many Jeeps bear the Willys easter egg. For example, the 2020 Jeep Wrangler Unlimited Rubicon features a tiny bright red Willys' car' on each wheel, including the spare!
Yet, this isn't the only place it can be found. Many drivers have found a tiny Willys car climbing an invisible hill at the corner of their Jeep's windshield.
2. Gas Can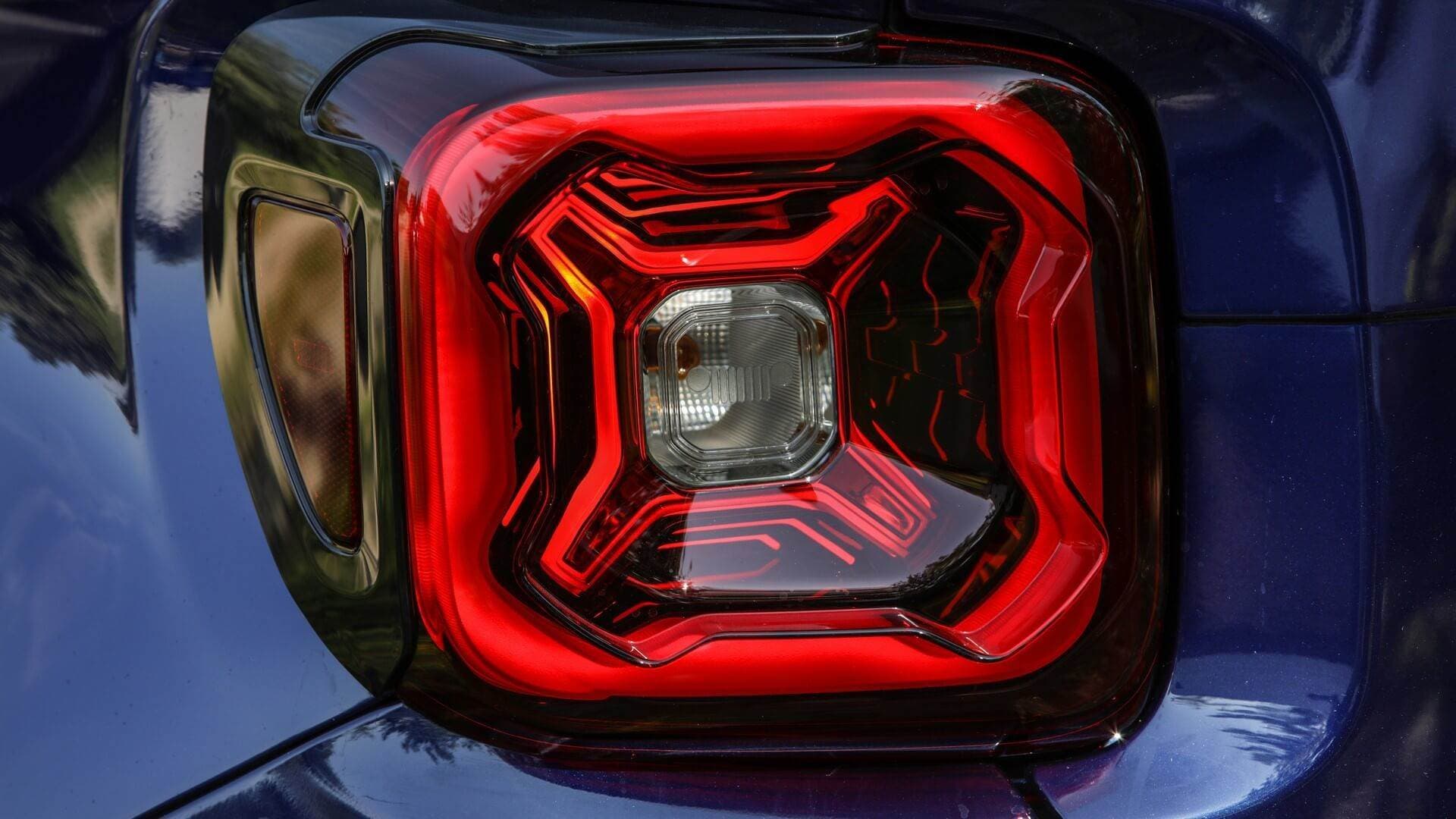 Models: Jeep Cherokee, Jeep Renegade
If you own a Jeep Renegade and have not yet discovered this easter egg, you might want to go look after reading where to find it. According to drivers, the Renegade's tail light lamps are shaped like 'Xs' and appear to be X-marked square-shaped eyes. There is a reason for this. Its believed that the designers chose this easter egg as a nod to the gas cans that were once attached to Jeeps when the US Army used them. Yes, these 'X' easter eggs can also be found in other locations and are not limited to the tail lights.
For example, on some Jeeps, a large 'X' can be found on the roof of new Renegades and inside the cup holders. I almost missed the ones in the cups, but finding them was satisfying.
3. Grille Power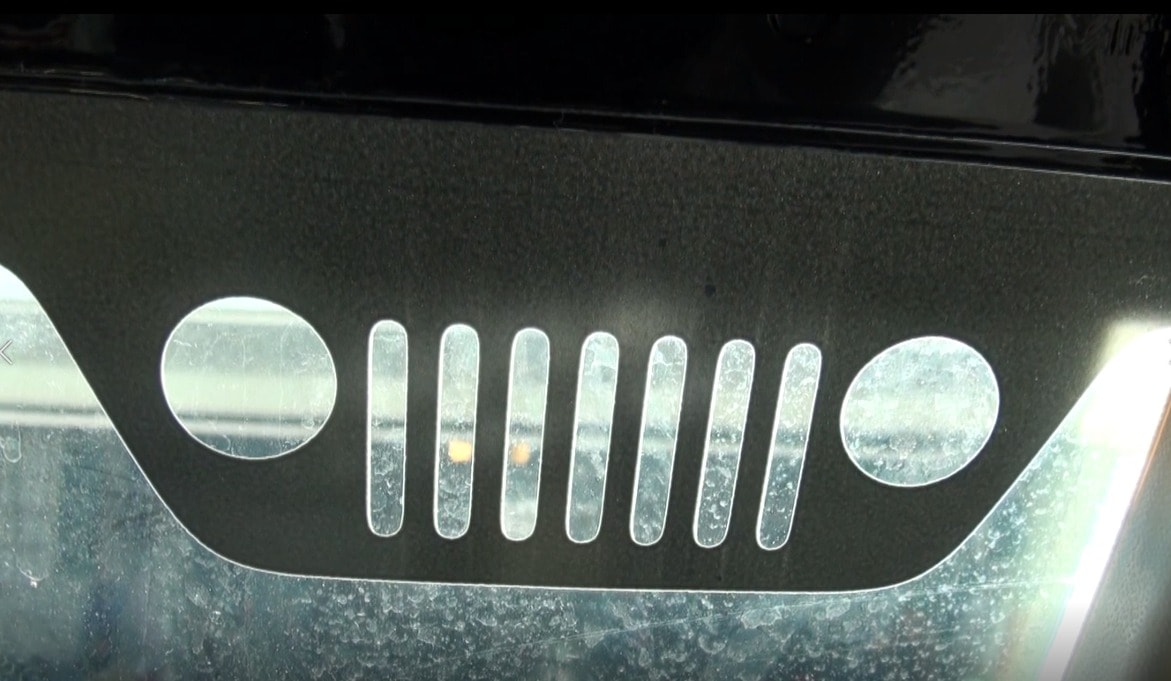 Models: Jeep Grand Cherokee, Jeep Compass, Jeep Cherokee, Jeep Renegade
When you think of a Jeep, it's likely the first thing to enter your mind is its immense power, versatility, and capabilities. Yet, if you think of the first thing that enters your mind looks-wise, you'll likely picture the iconic Jeep grille.
You can immediately tell a Jeep is well a Jeep by its unique seven vertical bar grill, so, unsurprisingly, the brand decided to make an easter egg out of this design. You can find a Jeep grille design in many places, including near a rearview mirror, a tailgate, and between windshield wiper attachment points.
Where you look will depend on your model, and even then, there isn't a guarantee you can find it, as it seems where the grille easter egg is placed is random.
4. JL Morse Code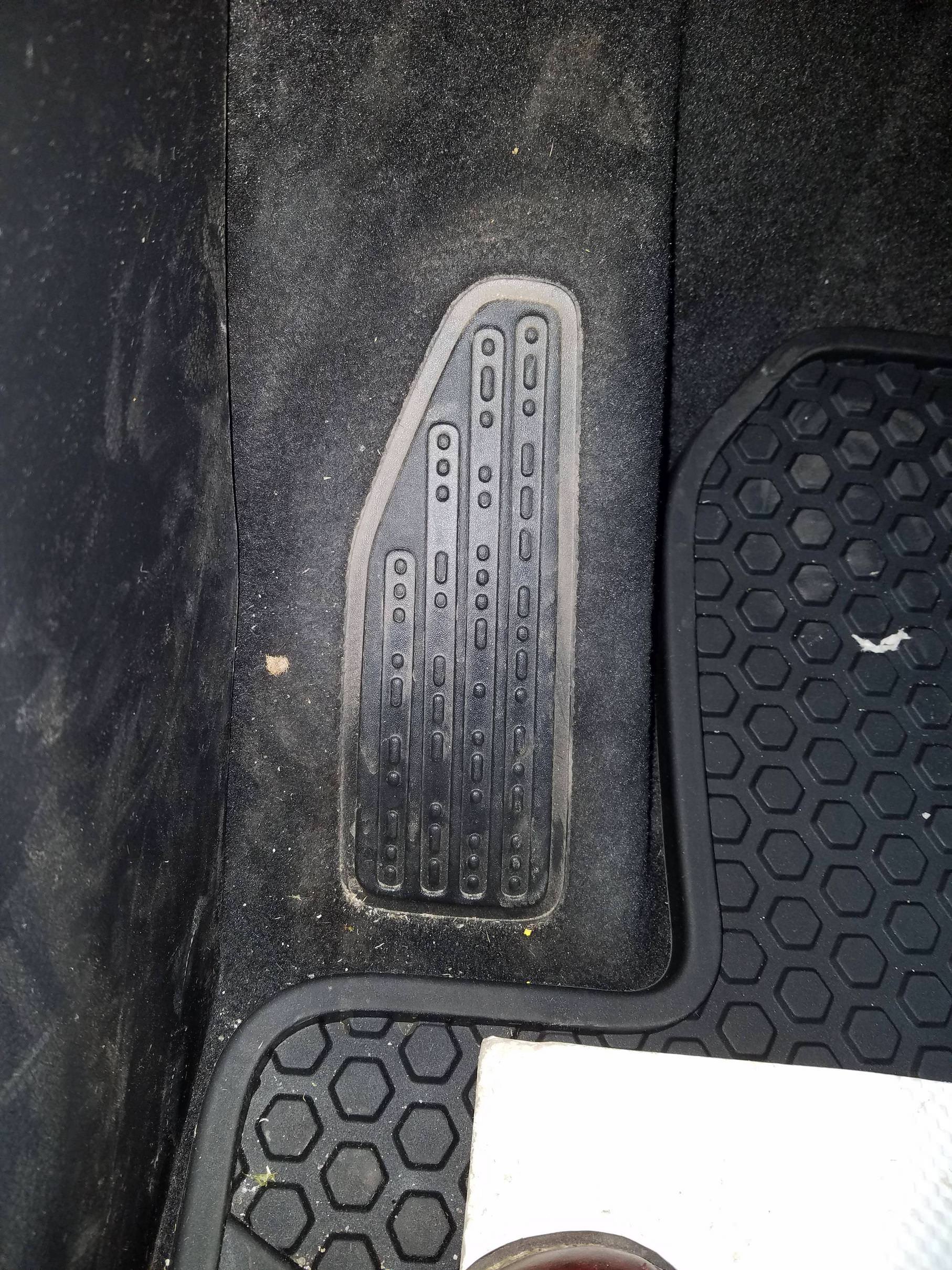 Another wartime easter egg many hunt for is the 'JL' morse code design. As you already know, Jeeps were a favored automobile during World War II, so it's not a massive surprise that yet another wartime easter egg exists.
Unlike the 'gas can' and 'Willys wheel,' the 'JL' Morse code is even harder to find because it's hidden in Morse code and identifiable by a few unassuming bumps. If you don't know Morse code or exactly where to look, you'll unlikely find this Jeep easter egg, but we can tell you that this easter egg is most often found on Jeep Wranglers.
5. Since 1941 Phrase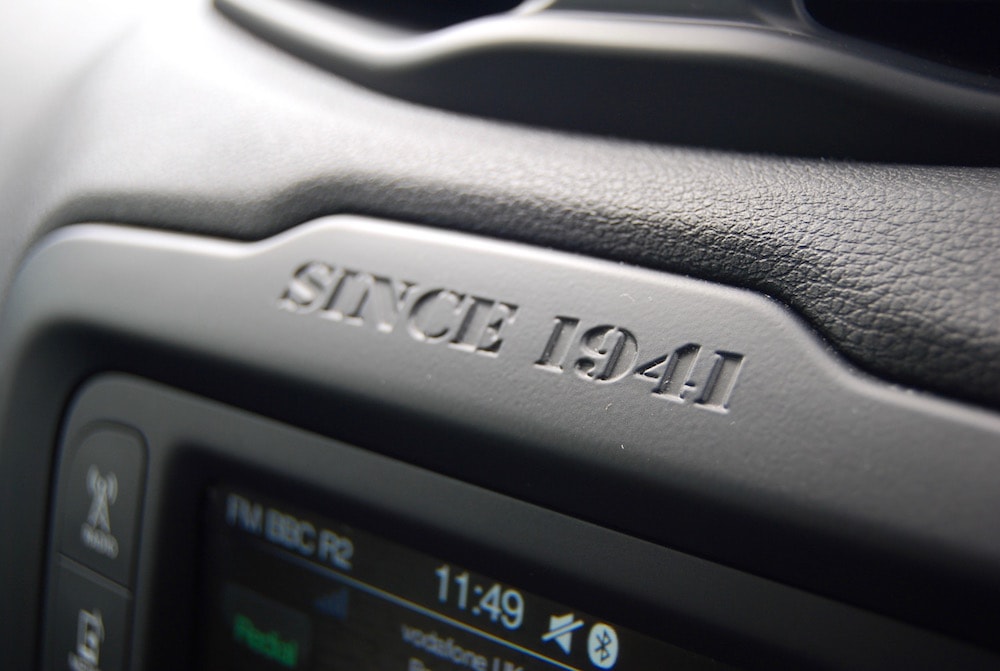 Models: Jeep Wrangler, Jeep Gladiator, Jeep Grand Cherokee, Jeep Compass, Jeep Cherokee
Jeep's illustrious history takes center stage by including the "Since 1941" text as an Easter egg. This subtle reference to the year of Jeep's inception can be found in various locations within the vehicle's interior and exterior. The most common places for it to be located include on the dashboard, instrument cluster, or even embossed on seats or the vehicle's body.
Yet what does this easter egg phrase mean? It is believed that the "Since 1941" text is a proud reminder of Jeep's enduring legacy and the company's commitment to producing vehicles that are true to their adventurous heritage.
6. A Tiny Sasquatch
Model: Jeep Grand Cherokee (All Trims)
The Jeep Grand Cherokee conceals a whimsical Easter egg that draws inspiration from folklore. Looking closely at your model's headlights, you might glimpse a Sasquatch (Bigfoot) headlight reflection. This playful detail adds a touch of adventure and mystery to the Grand Cherokee's design, and you might be able to glimpse it whenever you put your lights on if the lighting and shadows are agreeable. It took me a while, but after a few tries, I 'caught' Bigfoot.
7. A Spider
Model: Jeep Renegade (All Trims)
The Jeep Renegade is a compact SUV designed for urban adventurers, and one of these adventures is the sport of finding a hidden 'spider' easter egg. On some models, on the windshield's lower corner on the passenger side, and you'll spot a tiny spider making its way up the glass. This creepy crawly arachnid is believed to be a nod to the open-air experience that Jeep vehicles provide.
8. Latitude and Longitude Coordinates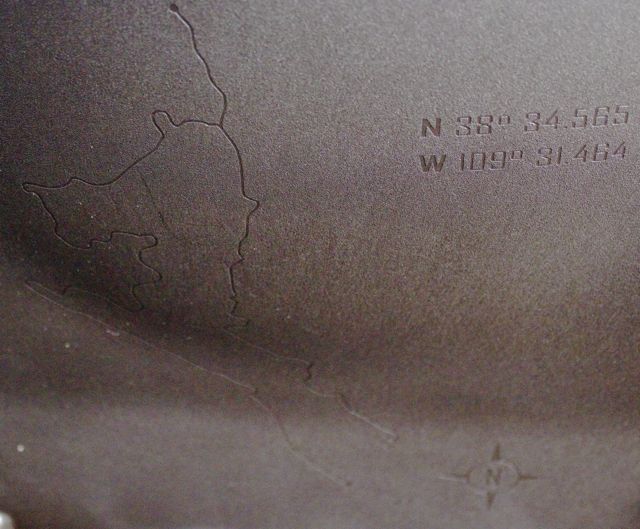 Models: Jeep Compass, Jeep Grand Cherokee, Jeep Cherokee, Jeep Wrangler, Jeep Gladiator
Jeep has ingeniously embedded a hidden Easter egg known by enthusiasts as 'Longitude and latitude' across multiple models. The longitude and latitude coordinates are discreetly etched into various parts of the vehicle, symbolizing significant locations related to the Jeep brand.
These coordinates might represent the birthplaces of specific Jeep models, notable Jeep-related landmarks, or other hidden historical Jeep tidbits the brand wants to be known. Yet where can this easter egg be found? Often this design can be found upon examining the windshield's lower corner, the dashboard, or other inconspicuous locations within the vehicle's interior. Happy hunting!
9. A Lizard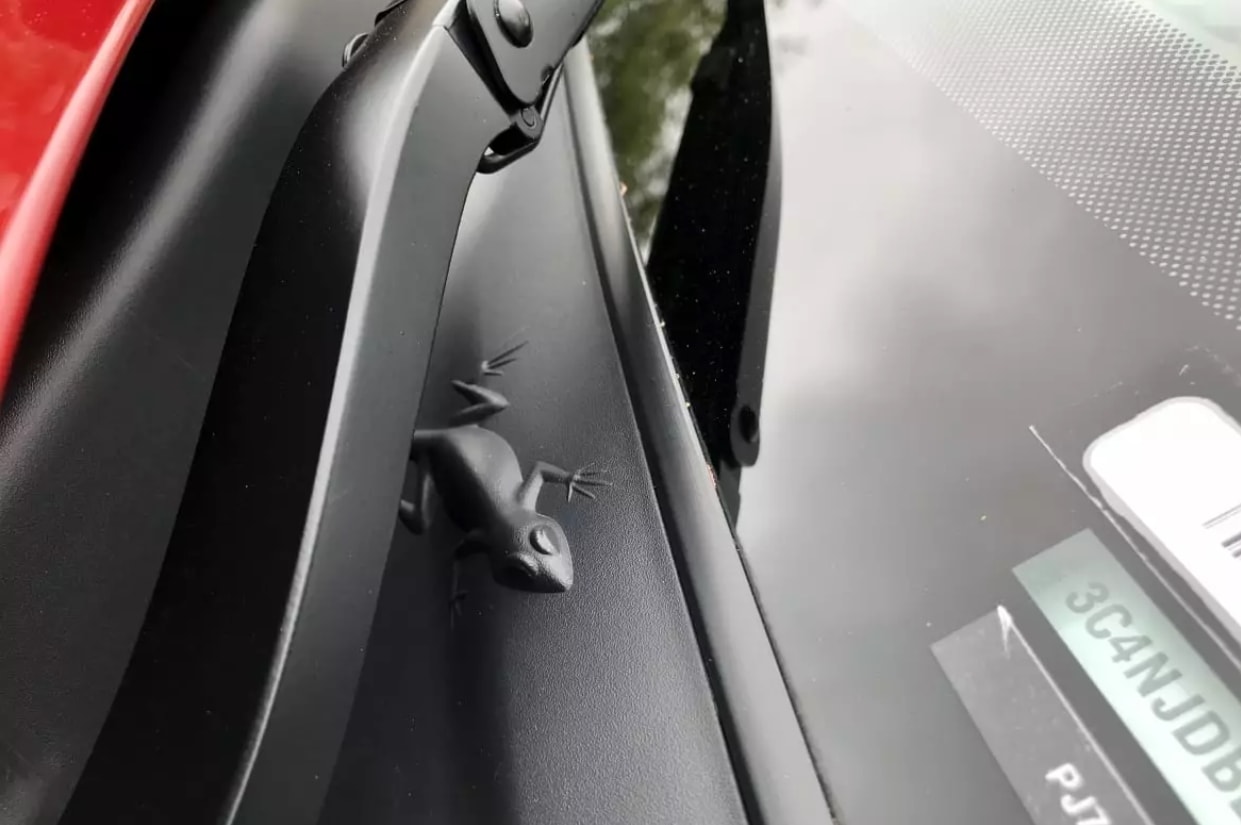 Model: Jeep Cherokee (All Trims)
As a testament to Jeep's dedication to exploration and adventure, the Jeep Cherokee conceals an unusual Easter egg. If you own one of these models, open the driver's side door and direct your attention to the lower portion of the window. There, you'll encounter a tiny lizard perched on the glass. This delightful creature adds a touch of whimsy to the Cherokee's design and serves as a reminder of Jeep's commitment to fearless exploration, even in unconventional places.
If you manage to find this easter egg, why not try to find the real thing during your adventures? Keep a sharp eye out for this charming reptile while traversing the landscapes of your dreams in your Jeep Cherokee.
10. The Loch Ness Monster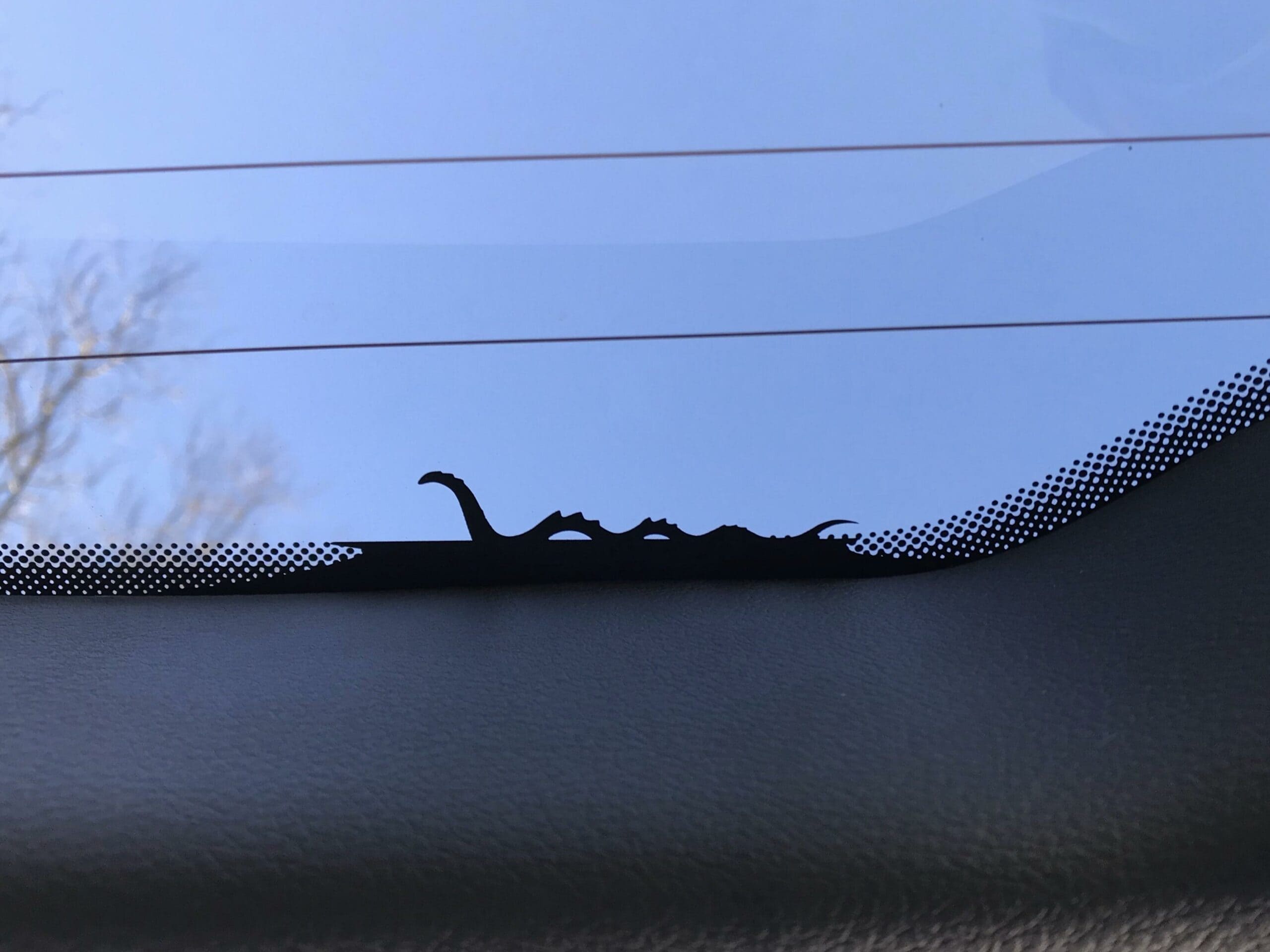 One of the more unconventional Easter egg designs found on Jeep models is the depiction of the Loch Ness Monster, also known as Nessie. This hidden gem of an easter egg can be found on the windshield of some Jeeps. According to some vehicle enthusiasts, the Jeep Compass models were given 'The Loch Ness Monster' easter egg because these cars can ford up to 19 inches of water! Impressive right?
If you're not sure what to look for, the design, on closer inspection, depicts an outline of the legendary creature swimming amidst the windshield's tinted dots. So look for this, and you might find it.
Three Jeep Models and Where to Look to Find Their Iconic Easter Eggs
Knowing what the different easter eggs are doesn't necessarily make it easier to find them. Although we briefly touched on a few locations you can look at with your Jeep, I thought it better to give you a breakdown showcasing where you can find easter eggs on a few of the different popular Jeep models. So continue reading below to learn where to look, and happy hunting!
Jeep Renegade Hidden Easter Eggs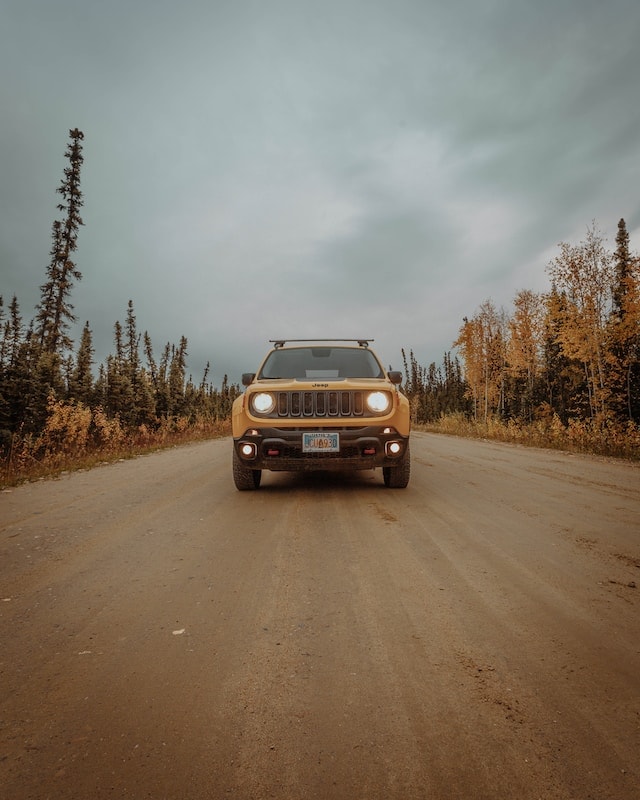 The Jeep Renegade is small but mighty, so don't let its small stature (compared to other Jeeps) stop you from easter egg hunting. In fact, the Renegade model lineup is known to have the highest ratio of easter eggs found on any Jeep model, so you'll likely come across more than one if you own a Renegade. Below we've rounded up some of the top locations you can look first if you're eager to lay your eyes on an easter egg or two.
Search the speakers inside and out.
Have a look at your factory-fitted headlights.
Check the front grille.
Scope out the top of your Renegades roof.
Look underneath the windshield wiper.
Check along the side rails.
Search the fuel cap inside and out.
Have a look at your tail lights.
Search the inside of your Jeep Renegades rearview mirror.
Look around your center console.
Check factory floor mats, push-to-start buttons, and footrests.
Have a look at your Renegades tachometer.
Search the loose change cubby inside the Renegade.
Jeep Wrangler Hidden Easter Eggs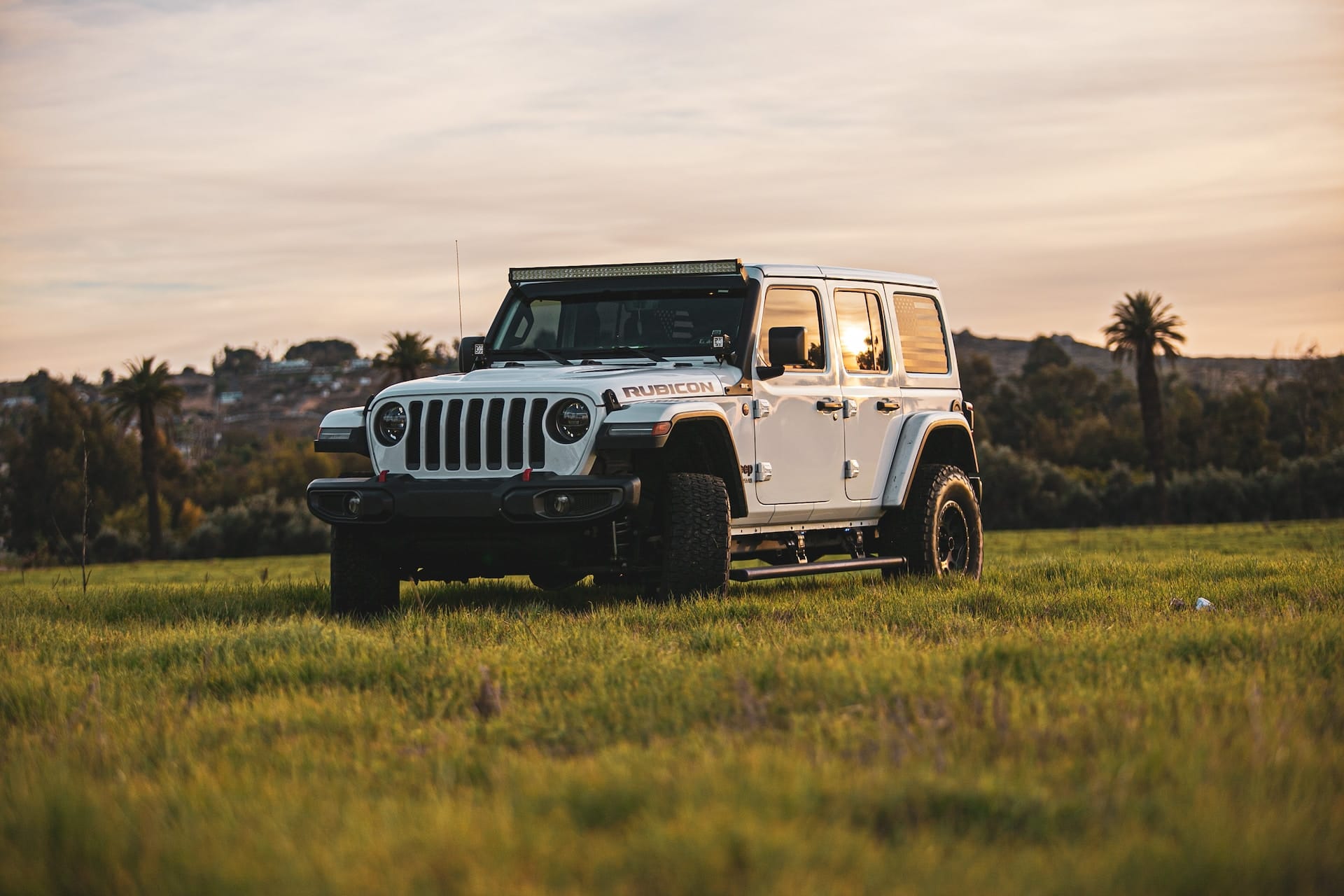 My favorite Jeep is the Wrangler, so I intimately know where to find a few of the best Jeep easter eggs. According to my estimates, Jeep Wranglers have as many as 30 easter eggs stamped across different models in the Wrangler lineup.
To begin your search and hopefully find a few of the rarest Wrangler easter eggs on your car, have a look below at where they are most likely to be found.
Check the stock headlights, as there are usually written phrases or a seven-slot grille symbol on the LED headlights.
Look over your hood latches.
Search your gas tank and stick rims.
Check out your wiper cowl.
Search the center overhead light.
Look at the shifter.
Check the driverside windshield on the passenger's and driver's side.
Search the left and right sides of your trunk.
Jeep Compass Hidden Easter Eggs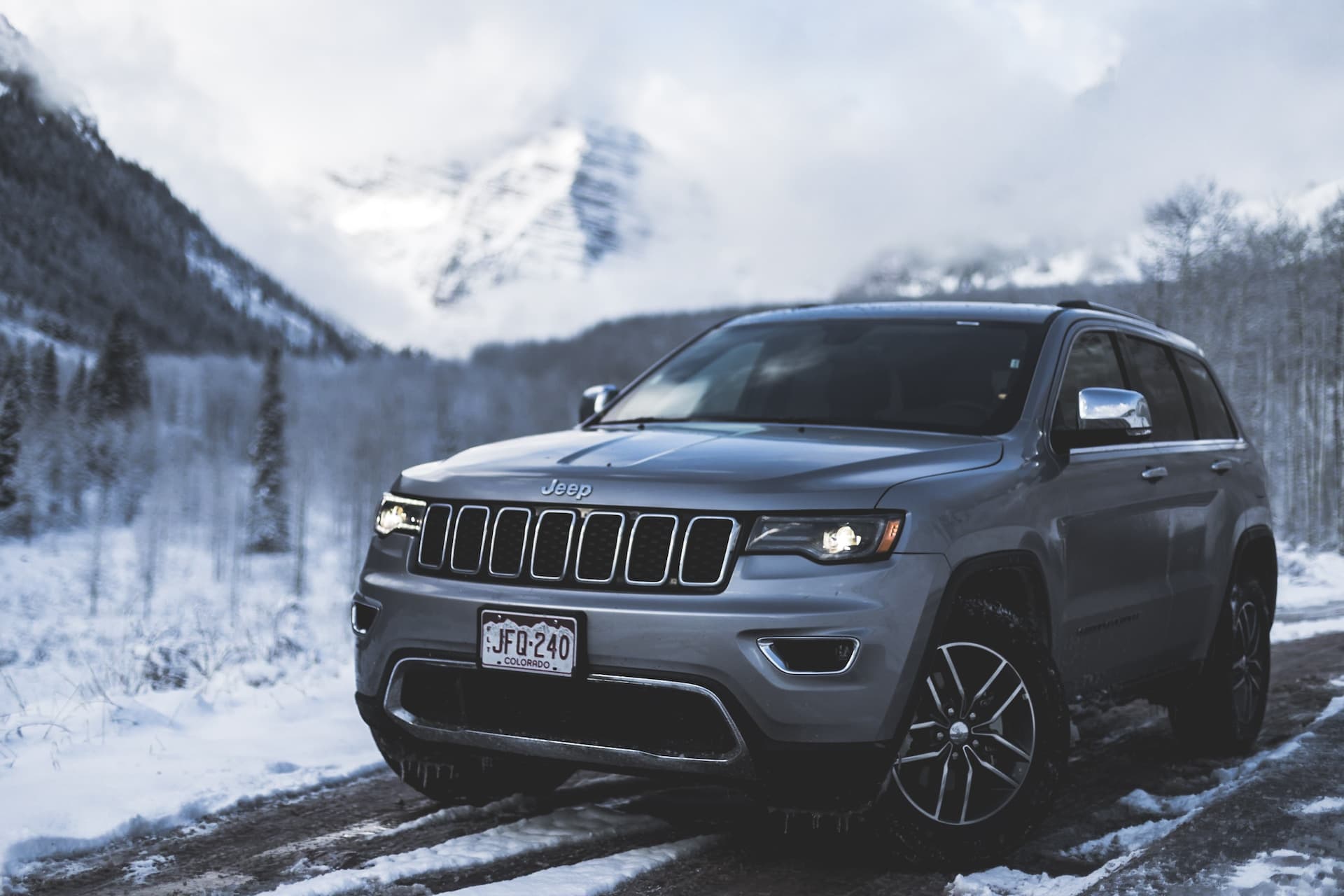 The Jeep Compass is one of the more popular models thanks to its compact shape, a wide assortment of tech and driver assistance features, and its capability to handle most terrains. For many drivers, this model is also stylish, space efficient, and versatile with its handling.
Should you be lucky enough to have in your possession one of these and want to search for one of the many easter eggs hidden on and inside these models, look below.
Look on the driverside of the car, underneath the windshield wipers.
Check behind the rearview mirrors.
Look at the dead pedal on the driver's side of the car.
Check below the hood of the vehicle.
Have a look underneath the tailgate.
Search inside the headlights.
Have a look near the air vents.
Check out the area by the arm console.
Iconic Jeep Easter Eggs: FAQs
Question: Do Any Of Jeeps Competitors Have Hidden Easter Eggs?
Answer: Many popular automotive brands place easter eggs in different models, including a few of Jeep's competitors. Although these brands do have easter eggs to hunt for, it's believed that Jeep has a more extensive list considering each of its easter eggs is made as a nod to a piece of the brand's history.
Question: What Does The '419' Easter Egg Mean?
Answer: The '419' easter egg is often found on Jeep Gladiator models. Usually, there is a heart monogram near the number. If you're not an Ohio native, you might not realize that this number is the area code for Toledo. This means that this jeep easter egg pays homage to the Toledo facility in Ohio and the people who work there producing Jeeps.
Question: Are There Any Jeep Models That Don't Have Easter Eggs?
Answer: Not every Jeep has easter eggs, but nearly all do, according to my findings. The Jeep Patriot is the only model in the Jeep lineup that doesn't have any easter eggs barring a few very rare Patriots that do. This is because the Jeep Patriot was manufactured when Jeep was experiencing financial strain, so they didn't have the funds or time to add unique easter eggs to most of the models.
Wrap-Up on the Iconic Jeep Easter Eggs You Didn't Know Existed
As you can see, many different Jeep models have easter eggs. Often one Jeep can have more than one (most have around five) easter egg, especially if you own a Renegade. Now that you know where to look, you will have no issues finding a few of these coveted easter eggs and sharing their location with friends and family or other auto enthusiasts who are just as excited as you are to find these little historical tributes.
Read More: Best 4×4 Accessories: How To Find The Right Accessories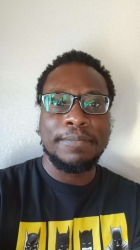 Latest posts by Jason Collins
(see all)