On and off the road, having the proper Toyota Tacoma accessories make life easier and more enjoyable. Every weekend, Toyota Tacoma owners worldwide go off the beaten path in quest of a new experience. The Tacoma is a go-to vehicle for adventurers, whether they're off-roading, camping, Overlanding, exploring, or simply enjoying a pleasant Sunday drive along a new route.
Of course, being one of the most customizable pickup trucks globally, many owners personalize and adapt their Tacoma to their own wants with a range of extras and add-ons.
We'll take a look at a few popular Toyota Tacoma accessories below, all of which are meant to inspire you and help you get the most out of your beloved vehicle. I've added dirt, protection, camping, organizing, and other Tacoma accessories. The Tacoma is a remarkably adaptable vehicle with an aftermarket that supports that. These accessories are in three sections: interior, exterior, and performance modifications. 
Interior Modifications 
SMARTLINER 2-Row Floor Mats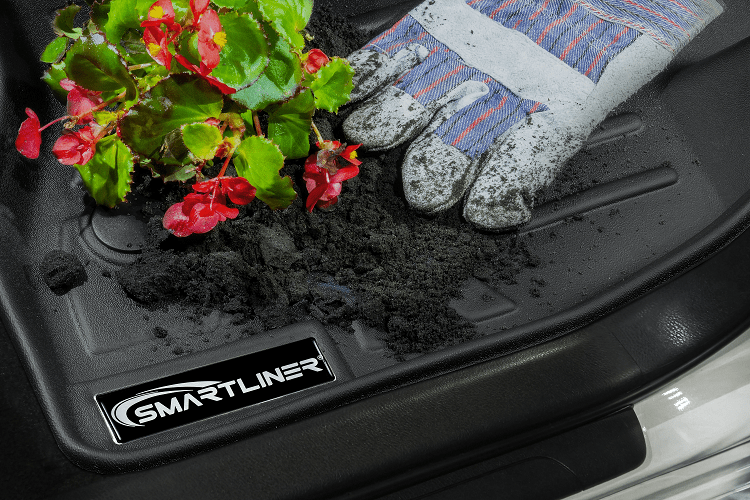 These SMARTLINER form-fitting floor mats capture moisture, filth, mud, salt, and other undesirable elements. Trust me, the last thing you want are these elements seeping into the floor of your new Tacoma. The SMARTLINER 2-Row Floor Mats provide protection for each seating position. Its textured, skid-resistant material is easy to clean with a wet rag, garden hose, or pressure washer. For added peace of mind, a lifetime guarantee is provided.
Spill-over of trapped liquids and debris is almost prevented thanks to a raised lip edge and contour-hugging design. The outer lip is further strengthened to avoid being crushed by occupant boots during entry and leave, which might lead to a leak.
Owner feedback is mainly favorable, with most owners claiming great fit and performance at a reasonable price. A few customers have complained about poor fit, so inspect the mats when they come and keep the packing materials if you need to return them. Please keep in mind that the SMARTLINER 2-Row Floor Mats are not compatible with manual gearbox Tacoma pickups (Husky makes a compatible matt). 
Pros
Excellent buyer reviews

Affordable

Efficient

Full coverage at each seating location
Cons
Not compatible with manual

Some buyers said quality wasn't consistent
JKCOVER Center Console Organizer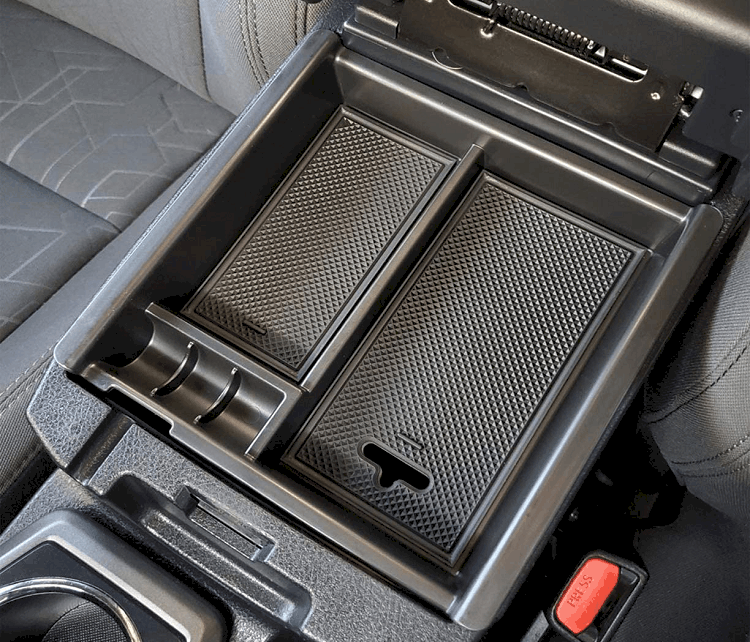 Although pickup trucks provide many added utilities, many owners believe the interiors might be more helpful. This center console organizer solves that problem by letting you keep everything neat and clean in your armrest. I've included a center console organizer on every accessory guide, as I'm someone who often loses things. Having this organizer in the middle of my vehicle lets me throw my stuff in one compartment and always know where it is. 
This item is made of sturdy ABS plastic. It is meant to complement the inside of your car, giving the impression that it came directly from the manufacturer. Rubber liners with non-slip properties ensure that whatever you're keeping stays put while you're driving.
Pros
Cons
Only fits 2016-2021 models 
iOttie iTap Magnetic 2 (or Air Vent)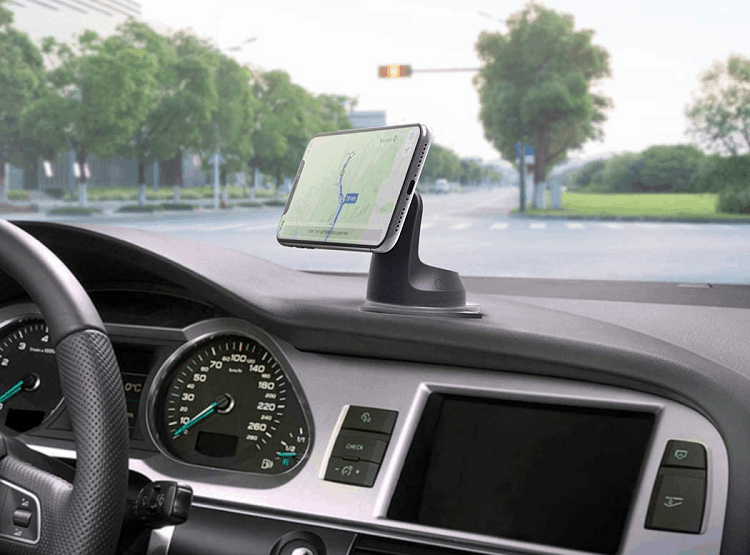 I believe that magnetic phone mounts are the handiest and simple-to-use alternatives for keeping your phone in a car. This is especially true for those using your Tacoma for off-roading and your phone as a map. The iOttie iTap Magnetic 2 series provided an excellent overall experience in our tests. It's equally strong when placed on the dash/windshield, vent, or CD slot, and it's simple to put up and transport from car to car, making it a good match for various scenarios. 
The magnets in all three models held up well in our tests, supporting most of our phones vertically or horizontally across even the most challenging terrain. When held horizontally, no phones (even the largest and heaviest) put up a challenge to the magnet. 
Pros
Strong

Robust

Easy to move around 
Cons
More expensive than other mounts
Portable Battery Jump Starter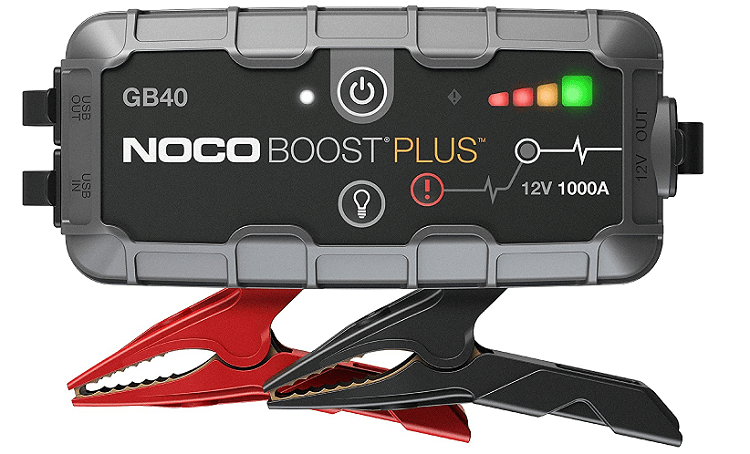 This item isn't just for Tacomas, although still included in this guide. I would recommend this for anyone that has a vehicle, even if you don't go off-roading. 
When it's time to enjoy your truck, the last thing you want is a dead battery. You know how valuable a portable battery charger can be if you've ever unintentionally depleted your battery.
The NOCO Boost Plus unit is designed for engines up to 6 liters in displacement. Thus it fits the Tacoma well. This 1000-amp gadget can provide up to 20 jump starts on a single charge. It connects to any 12-volt car battery safely and has an LED spotlight as well as charging ports for your mobile devices.
Pros
Affordable

Easy to use

Small 
Cons
Only can be used on 6-liter engines 
Exterior Modifications
Tyger Auto Tri-Fold Tonneau Cover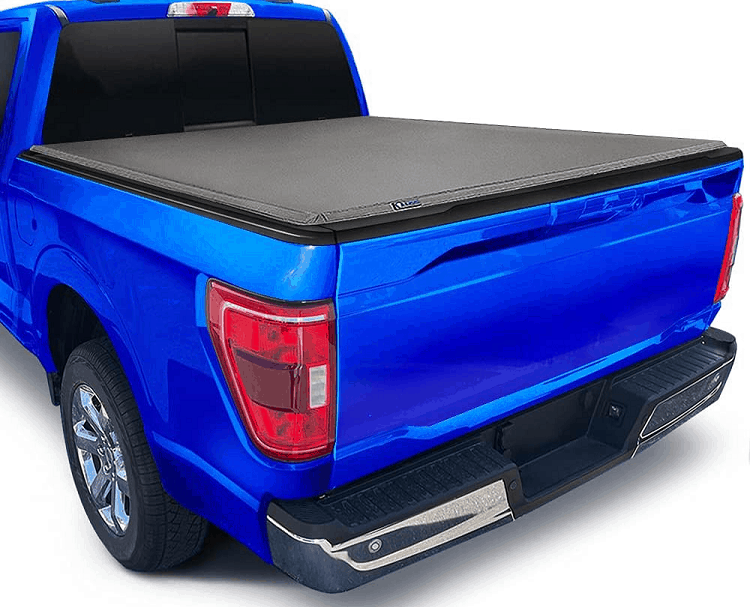 The Tyger Auto Tri-Fold Tonneau Cover gives lots of confidence for shoppers looking for a robust, easy-to-use, and cheaply priced tonneau cover for their Tacoma, thanks to excellent owner ratings and a US-patented design.
The marine-grade vinyl material, heavy-duty aluminum frames, and stainless-steel fasteners keep your valuables safe. This tonneau cover requires no drilling or cutting to install, and it comes with a limited lifetime guarantee. The tri-fold design allows you simple access to your belongings while also providing versatility to handle varied cargo and package sizes.
The Tyger Auto Tri-Fold Tonneau Cover has many happy customers, with over 90% of them giving it a 4 or 5-star rating. Most owners claim easy setup and usage. However, some complaints about low-quality hardware that doesn't always match the product's price tag were made.
Pros
Lifetime guarantee

Heavy-duty 
Cons
Some reviewers said it has cheap hardware 
Genuine Toyota Tacoma Cargo Divider

This genuine Toyota Tacoma Cargo Divider expands the use of your truck's bed, makes it more customizable, and enables easy customization for nearly any carrying operation. It's a genuine Toyota attachment that's built to endure the lifetime of your truck, which for Tacomas, is a long time. Long life is ensured by corrosion-resistant powder-coated metal.
The Genuine Toyota Tacoma Goods Divider can hold loads of up to 400 pounds firmly in place—with no slipping, sliding, or smashing of your cargo, even over rugged terrain. It has a complete connection with your Tacoma's deck-rail system, meaning it is entirely held in place.
The Genuine Toyota Tacoma Goods Divider may be rotated or put over the top of the load for extra adaptability. It can be used in many positions to adapt to any gear or cargo. Use this in conjunction with a tonneau cover to keep your equipment safe, secure, and stable on any journey.
Pros
Genuine Toyota part

Easy to install

Strong 
Cons
"Toyota tax" or expensive 
Falken Wildpeak AT3W All Terrain Radial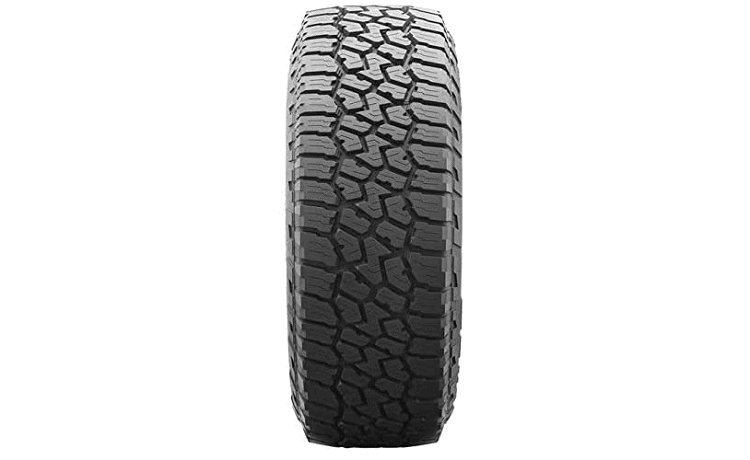 Falken's cheap, effective, and feature-rich All-Terrain Radial Tire is a fan favorite among 4×4 owners and off-road enthusiasts worldwide because it combines economical cost and outstanding performance. These well-reviewed tires are designed for use in every weather and on any terrain.
They contain specific features like heat diffuser technology and a reinforced sidewall to improve stability and longevity over time. An aggressive upper sidewall and offset shoulder blocks provide traction while guarding against cuts, bruising, and punctures. At the same time, full-depth sipes and grooves are employed throughout the tire to ensure consistent performance.
The Falken Wildpeak ATW All-Terrain Radial, with its Three Peak Mountain Snow Flake rating, is an excellent choice for the pickup driver who uses one tire all year, even in colder areas. This is a highly rated and high-performing tire at an affordable price, with 100% owner reviews in the 4 or 5-star level. The noise levels are insufficient, according to owners. However, some have had difficulty leveling the tires.
Pros
Affordable

Well-rated

Functional in many scenarios 
Cons
Toyota TRD Pro Front Skid Plate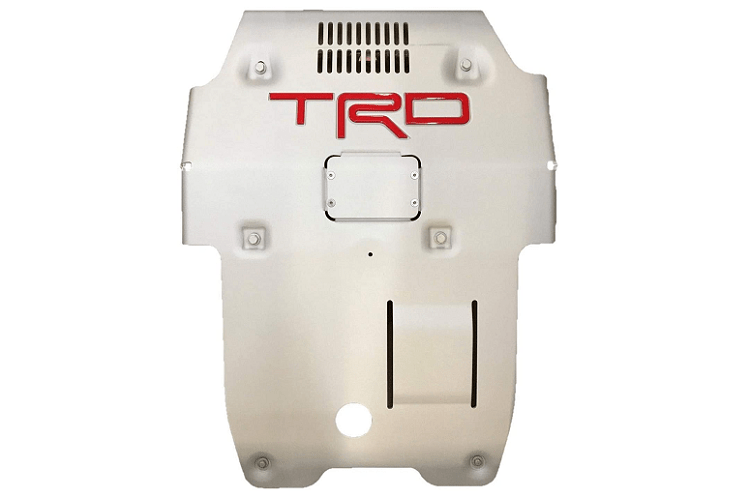 With this famous off-road skid plate, you can get a taste of the TRD accessories range. The Toyota TRD Pro Front Skid Plate is designed and constructed mainly for your Tacoma by Toyota specialists. It can endure the life of your vehicle while offering protection and confidence for heavy off-road activity.
Genuine OEM-quality materials and exact fitting ensure that your Tacoma's critical organs are well protected. This skid plate is stamped and formed quarter-inch aluminum and will not rust like inferior steel skid plate components. A powder-coat finish offers extra resilience and a polished appearance.
Unlike cheaper knockoffs, the Toyota TRD Pro Front Skid Plate won't block or interfere with your Tacoma's cooling system. It has specific holes for easy access to all maintenance points and vehicle tow hooks, so you won't have to remove them for routine maintenance. The Toyota TRD Pro Front Skid Plate requires no drilling or cutting to install. Still, it is only compatible with Tacoma vehicles equipped with the off-road or TRD Pro packages.
Pros
Build to last

Lightweight but strong

Easy to install
Cons
Only compatible with TRD Pro vehicles

Expensive 
Guide Gear Compact Truck Tent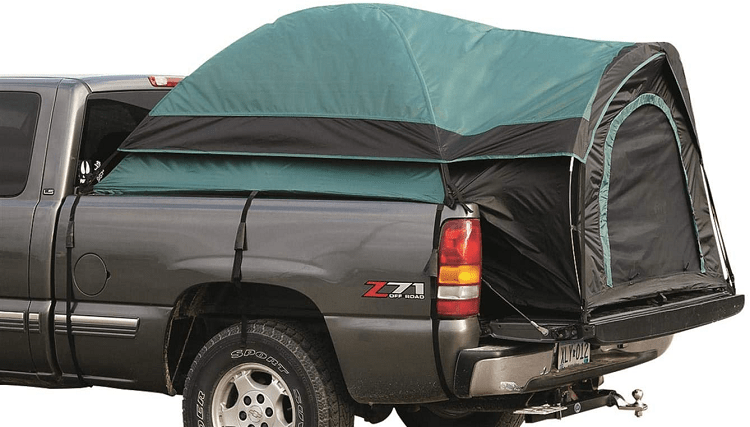 There are going to be two different tents on this list: a rooftop tent and this one! This Guide Gear truck tent is an inexpensive, well-reviewed, and handy addition for the Tacoma driver who enjoys camping regularly.
The Guide Gear Compact Truck Tent stores in a small, compact bag, yet it erects in minutes to transform your Tacoma's bed into a completely protected camping tent. With a comfortable, raised sleeping place high above the ground, you sure won't be getting wet like you would on the dirt. Excellent ventilation and high-quality materials are included, and assembly is a breeze because of only four poles.
For simple access, a wide D-shaped door opens from the back of the truck bed, and tensioning straps hold the cover taut so water and snowfall straight off. Even in terrible weather, you can expect to stay dry and comfortable.
There is also a rain-fly provided. The Guide Gear Compact Truck Tent is an excellent purchase for the aspiring or experienced camper at $70. Though most owner reviews are good, some have expressed concerns about low-quality materials, broken poles, and inadequate ventilation.
Pros
Affordable

Easy to use

Compact when not in use 
Cons
Poor quality (you get what you pay for)
Tyger Auto Front Bumper Guard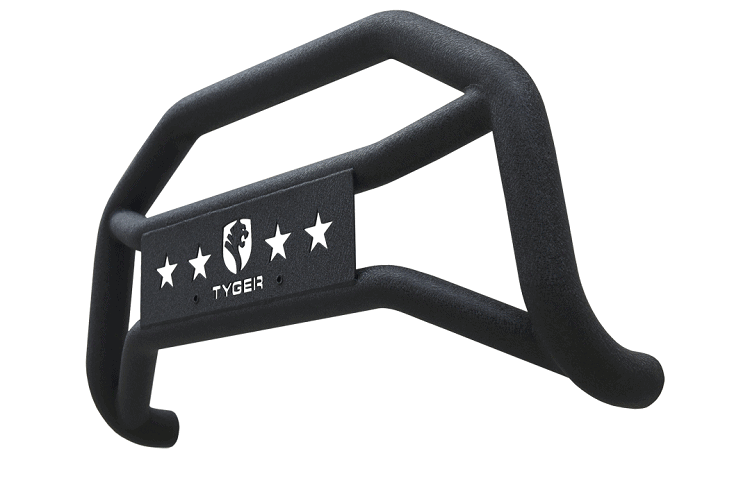 The Tyger Auto Front Bumper Guard is a cost-effective solution to give your Tacoma more style, protection, and customizability. This bumper guard is made to last, with a US-patented design and heavy-duty construction.
It features a light mount channel that makes it simple to add additional lighting to the taste. The Tyger Auto Front Bumper Guard fits most models without cutting or drilling; however, installation may require removing the front skid plate on certain newer vehicles.
The 2.5-inch tube frame and textured E-coating give it a unique appearance while also providing long-term rust resistance. There's also a 5-year faulty warranty available. This well-made, fully functional bumper guard comes with a solid warranty and is reasonably priced. The distinctive appearance and ease of installation have received mostly good feedback from owners. Early corrosion has been observed by several owners, so keep your warranty card accessible.
Pros
Reasonably priced and simple to install

With built-in options for adding supplementary lighting
Cons
May require cutting

May rust (according to reviews)
ARB Safari Snorkel Intake Kit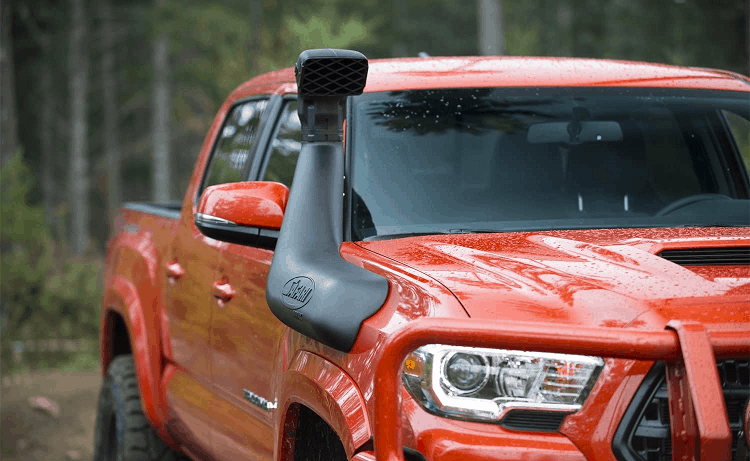 If you're serious about going off the beaten path, be sure your Tacoma is ready to face everything that gets in the way, including creeks and rivers. That's why the ARB Safari Snorkel Intake Kit is such a popular aftermarket accessory among drivers. The ARB Safari Snorkel Intake Kit provides confidence when a water crossing comes between you and your goal by rerouting your factory air intake position from beneath the hood to towards the top of the windshield.
Though most vehicles can traverse various water depths, water absorption through the air intake system might cause your engine to halt dead in its tracks and inflict severe damage. That's why the ARB Safari Snorkel Intake Kit exists, and it's considered a must-have by dedicated off-roaders all over the world.
This is a premium product with a premium price tag. Still, for many people, excellent engineering, design, and materials are worth it. When driving in the rain, a built-in water separator keeps your intake air dry while preserving airflow and performance superior to low-cost knockoffs. It's worth noting, though, that installation necessitates cutting your truck's fender, which may affect corrosion resistance and longevity.
Pros
Superior airflow

Premium quality

Build to last 
Cons
Expensive

Requires cutting
Nilight Triple-Row Light Bar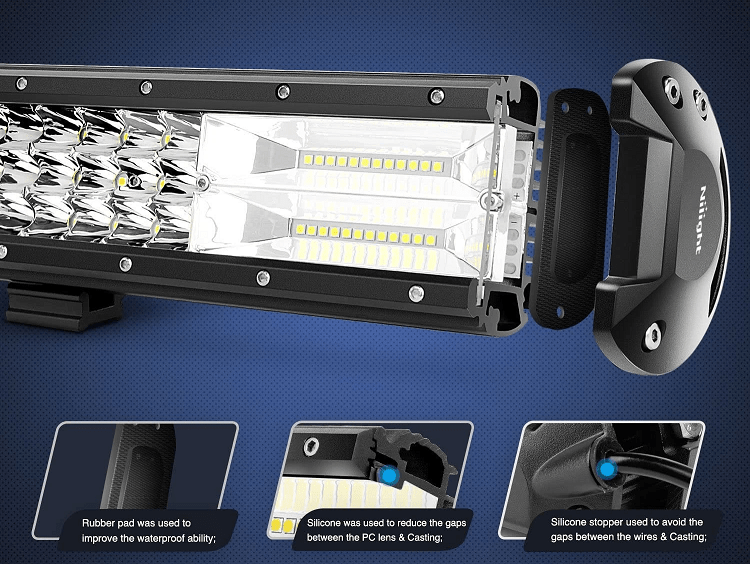 The Nilight Triple-Row Light Bar is available in many sizes and configurations, allowing it to readily match up with any shopper's tastes or budget. It has a well-reviewed combination of price, performance, and style.
Thanks to three rows of strong LED lights, a nest reflector, extreme performance, and very efficient illumination. Even after a severe off-road drive, special features in the mounting hardware maintain the light steady and level, requiring no repositioning. The waterproof die-cast aluminum body has built-in fins for efficient cooling. The anti-scratch lens coating ensures a long, trouble-free life of consistent performance.
There are various installation options available. Many customers praise the Nilight Triple-Row Light Bar, noting its excellent performance and inexpensive cost as significant factors in their happiness. Just be sure that using this product does not violate any local regulations and that you know where and how you'll mount it before you buy it. Some customers have complained about devices arriving dead or with broken, missing, or damaged components.
Pros
Full of features

Customization
Cons
Needs professional installation 
u-Box Toyota Tacoma Roof Rack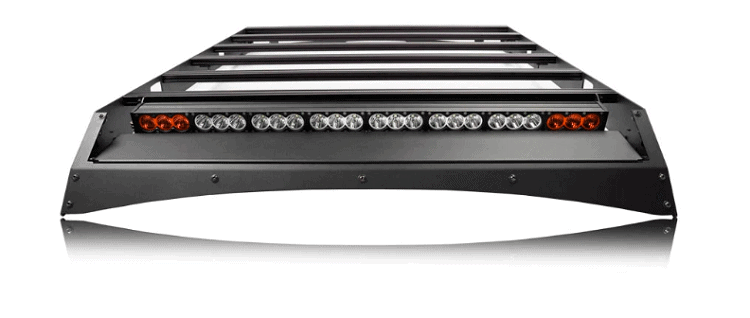 Extra storage space for your stuff makes life simpler if you utilize your Toyota Tacoma to leave the city and enjoy the great outdoors. The Toyota Tacoma u-Box roof rack adds 350 pounds of rooftop storage. It is built of heavy-duty stainless steel with texture black powder coated for years of corrosion-free use.
The rack's crossbars include several holes that may be used to fasten or install goods such as Roto-Pax or other gear. This rack also provides mount tabs, allowing you to attach numerous LED lighting choices.
The installation is simple, and it comes with a two-year manufacturer's fault guarantee.
Pros
Cons
Related 4Runner Roof Rack Reads:
TAC Side Steps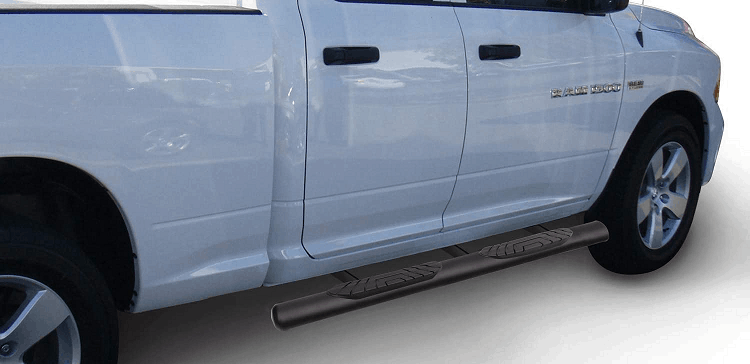 Side stairs are a fantastic addition to any pickup truck, making getting in and out of the vehicle more accessible and more convenient. This suggestion is made of durable mild steel oval bent tubing with UV-resistant and broad step pads. The side steps have a black thick texture finish that protects them from rust and corrosion. These 4′′ side stairs are weather and dirt resistant and require no cutting or drilling to install.
The firm includes all mounting hardware for these side stairs and a 3-year warranty against manufacture faults. Just bear in mind that this advice is just for Toyota Tacomas with a double cab from 2005 to 2020. 
To be fair, these side steps, not runners or steps made for off-roading, are next on this list!
Pros
Durable

Thick

Easy to install 
Cons
Not the best for off-roading clearance 
Tyger Auto TG-AM2T20048 Star Armor Kit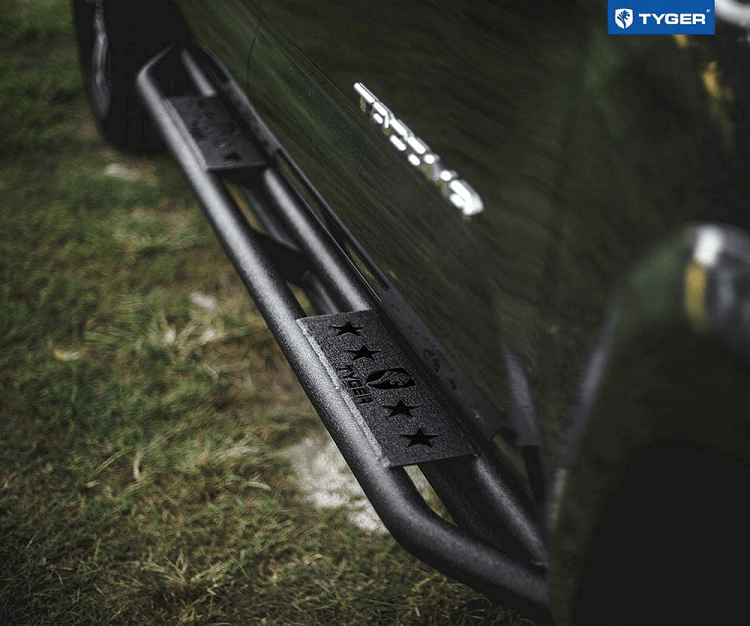 Now, this is the choice for you serious off-roaders. Tyger Auto has built a reputation for itself when it comes to vehicle accessories, and it never fails to offer excellent quality while staying within your budget. This Tyger Auto running board upholds the brand's tradition and ranks as one of the best you can get your hands on.
With unique star metal step pads, you'll have a lot of conveniences while getting in and out of the SUV, and you'll never be uncomfortable. It's an actual heavy-duty running board that won't give you any trouble, no matter how hefty you are.
The one-piece design is not only attractive, but it also outperforms other items in terms of durability, allowing you to worry less about the product's longevity.
It excels from competitors once again when it comes to installation, providing you with a straightforward and rapid bolt-on installation that can be completed in a matter of minutes. 
Suppose you're one of those persons who value appearances above all else. In that case, this running board features a textured black finish with dual-stage powder, making it appear incredibly smooth and appealing.
As a result, I consider this device to be one of the finest on the market, with genuinely heavy-duty performance, an all-rounder, and nothing you can't anticipate from it. It will last for at least 6 to 7 years after you purchase it and will continue to operate admirably. So, what do you have to lose?
Pros
Great look

Strong

Installation is easy 
Cons
CVT Mt. Hood Hardshell Roof Top Tent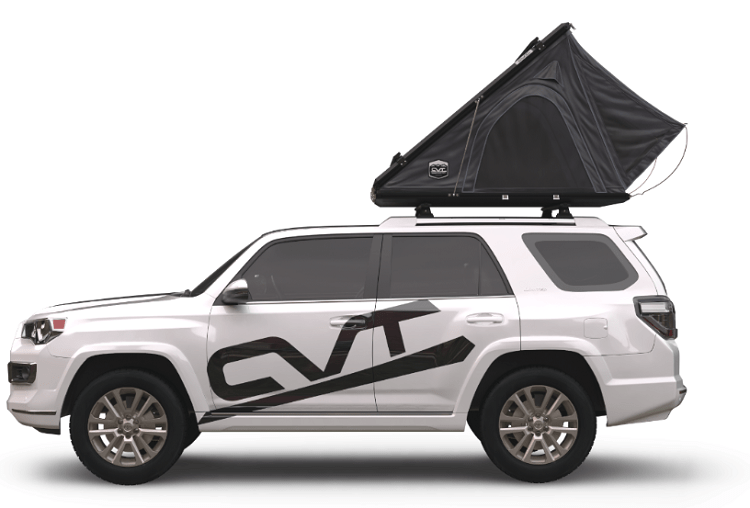 CVTs, or Cascadia Vehicle Tents, are well-known. This Bend, Oregon-based company has been making tents for years. Their quality, design, creativity, and dependability have made them a household name.
I'm sure that all of their tents will fit fine in a Toyota Tacoma, but I'd want to focus on the Mt. Hood Hard Top Tent because it's one of my favorites.
The typical clamshell shape of Mt.Hood makes it simple to open and close in a matter of seconds. When you purchase the 60″ comprehensive edition, they extend from the rear. You get into it, and it's a fantastic RTT for a couple or possibly two adults and a child or pet.
The width of the tent will always have a length of 85″ and a height of the same size, open or closed. Choose the wider type if you are taller or larger or just wish to sleep more comfortably. 60 inches is probably the ideal width for a tent that allows two adults to sleep comfortably yet have room for a child or pet.
Other characteristics include an aluminum hardtop tent with a honeycomb aluminum foundation that is one of the strongest on the market. The canvas is made of 280g ripstop poly-cotton, which is thick enough to be used in all four seasons and is, of course, waterproof.
The quality and flexibility are perhaps the two features that I enjoy the most. CVT stands for quality and dependability. If you get this roof rack tent, you will be set for years.
The second feature is how well it adjusts to all of your requirements. The Mt. Hood hardshell tent includes built-in M8 "T" channels around the perimeter, allowing you to attach any accessory to the tent's sides. Mounts for shovels, axes, boot bags, showers, and lights, to mention a few. It'll be simple to have them there and prepare your entire camping or Overlanding trip. Finally, the top shell includes two crossbars that can support up to 150 pounds of weight.
Pros
Durable

Strong

Large

Customizable 
Cons
Expensive, very expensive (you get what you pay for)
Performance Modifications
Flowmaster Cold Air Intake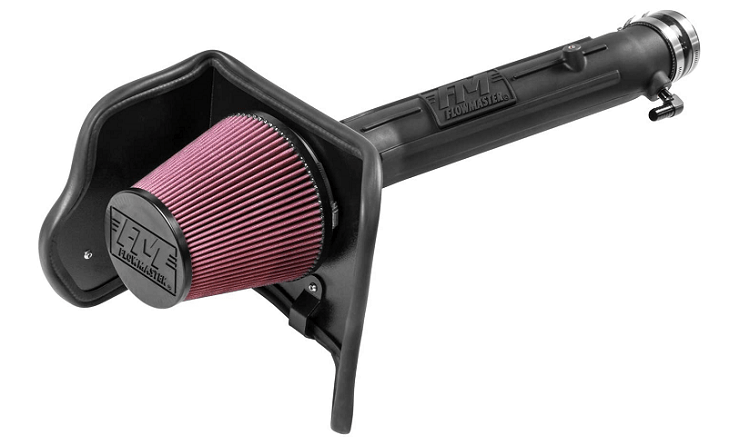 This choice is from Flowmaster, and it's pretty inexpensive at about $300. It does away with the airbox, which means the filter is housed within the engine bay and is simply open. That's probably not a problem at high speeds, but at low speeds, it might mean it's sucking in some hot air, which is questionable whether or not it's an advantage gain. 
For only $300, you'll see an improvement with this device, making it an excellent bargain. By installing a cold air intake, you may increase anywhere between 13 and 17 horsepower and up to 19 ft/lbs of torque, which will indeed register. 
Pros
Affordable option

Increases performances 
Cons
Won't change much as low speeds 
Flowmaster 17432 Dual Side Exhaust System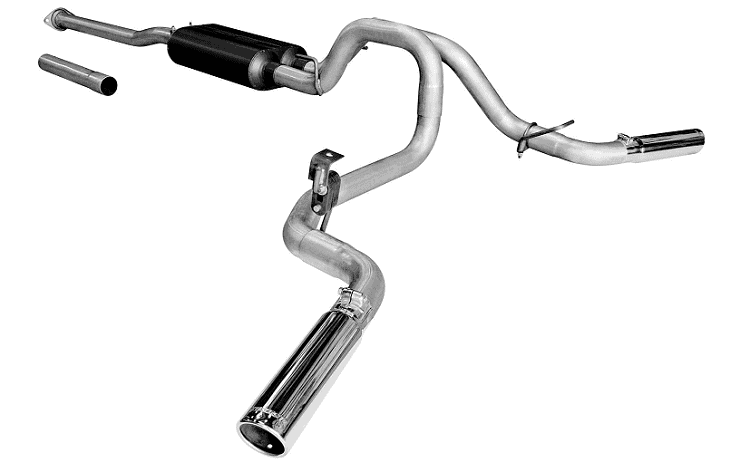 The Flowmaster 17432, a monstrous exhaust system that blew away the competitors, and even me, when I read about its massive list of features and advantages. 
The choice of aluminized steel rather than stainless steel ensures that you receive almost the same degree of durability while saving money.
Aluminized steel resists rust and corrosion far better than stainless steel. Rust not only ruins the product's beautiful appearance but also shortens its lifespan.
They chose mandrel-bent tubing for this exhaust because it allows them to bend the pipe very tightly without breaking or wrinkling. When there is a lot of pressure on the curve, it can't be smoothed out.
The droning sound that becomes evident at high speeds is the typical drawback of owning an aggressive sound exhaust. With them, however, this is not the case. You rev your engine to its maximum capacity and yet hear no droning.
They are simple to install and may be done without the assistance of a professional, who may charge you extra. All you need are the necessary tools and YouTube instructions to install it.
In addition, Flowmaster included a three-year guarantee with them. It covers any manufacturing flaws that may have arisen as a result of shoddy workmanship.
If you are unfortunate enough to get such a product, you are entitled to a free replacement. It should be mentioned that corrosion and damage caused by improper use are not covered by the warranty since the business is not responsible.
Pros
Rustproof

Rugged

Easy to install 
Cons
FAQs
Question: Are Toyota Tacomas Good Trucks?
Answer: Toyota Tacomas are great trucks. They are reliable, durable, and awesome for off-roading, not to mention how many accessories are available for them!
Question: What Tacomas to Avoid?
Answer: There have been issues reported in the 2006-20011 year models. I recommend trying to purchase a newer model or one older than these.
Question: Is a Tacoma Worth the Money?
Answer: I would argue that a Tacoma is worth the hefty price. With Toyota, you are paying an added expense for their reliability and dependability.
Question: What Problems do Toyota Tacomas Have?
Answer: The only problem reported with many Toyota Tacomas is that the lower ball joint wears away faster than it should. This can be caused by off-roading often.
Conclusion
Though many of the greatest Toyota Tacoma accessories, add-ons, and customizations are safe, some of them have the potential to void any remaining manufacturer warranty coverage. Before installing any item that alters or replaces any truck element, do your homework and consult your owner's handbook (or a local dealer).
Some accessories, for example, may need drilling or cutting into factory bodywork, voiding your manufacturer corrosion guarantee. Other additions may alter the Tacoma's suspension, motor, or onboard electronics, thereby creating issues and canceling warranty coverage.
Remember that almost no carmaker will cover damage caused by a non-factory item performing incorrectly, so proceed with caution before installing any upgrade that involves the replacement or modification of a factory component. Suspension lift kits, aftermarket electronics, engine components, and engine control software should be chosen carefully.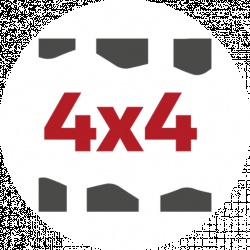 Latest posts by 4x4 Reports Team
(see all)