I never cared about most of the mechanical parts in a car when I started my journey as a gearhead, including tires. Like Jeremy Clarkson said: "Speed and power". That sums up what I saw in any vehicle. However, I've developed a passion for those round, rubbery companions that keep us grounded on the asphalt after I knew how important they are.
From sleek sports cars to mighty monster trucks, tires are like the unsung heroes of the road, silently gripping the pavement and carrying us, and our loved ones safely to our destinations.
Let me share a little secret with you. Tires aren't just black, dull circles. Oh no! They are a kaleidoscope of innovation and technology. They come in all shapes and sizes, with fancy tread patterns that make even the timidest drivers feel like Formula 1 racers. And don't even get me started on the mind-boggling range of tire compounds!
It's like a candy store for rubber enthusiasts!
But it's not all about performance, my friends. Tires also have personalities. Some are rough and rugged, ready to tackle off-road adventures with gusto. Others are sleek and sophisticated, gliding effortlessly along city streets. Think of them as fashion statements for your wheels.
So, whether you're a speed demon itching to hit the racetrack or a laid-back traveler cruising the open road, remember this: your tires are your best friends. They'll stick with you (literally) through thick and thin, rain or shine, and keep you rolling toward your next great adventure.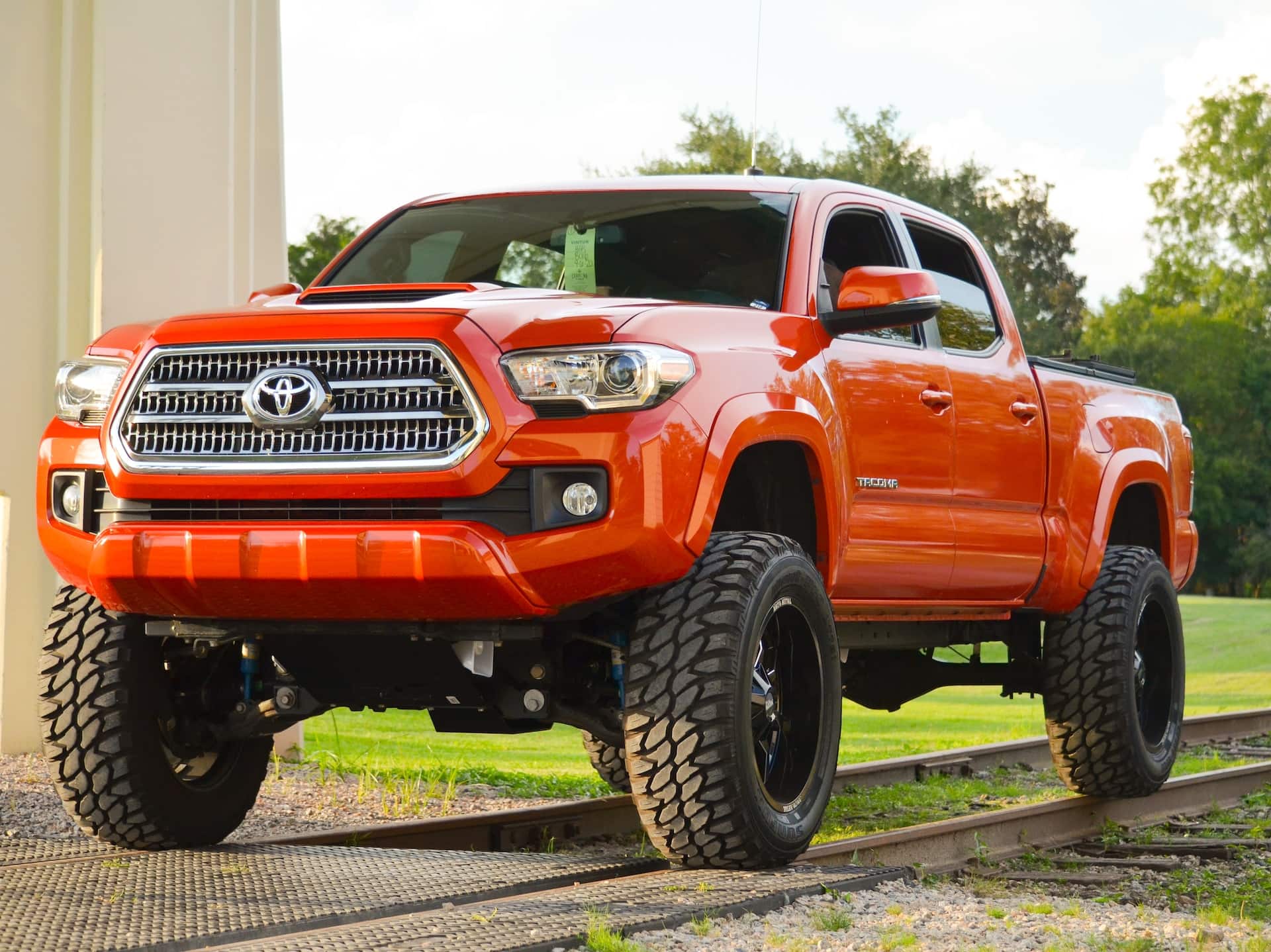 Buying Tires!
If you are anything like me, buying anything for your car will be fun. I like to look around the shops and get face-to-face interaction with the experts in charge. That way, I can examine what I am buying and possibly learn something new. But not everyone is like you and me! Some people are looking for a more convenient option that doesn't require too much effort.
Picture this: you're sitting in your favorite pajamas, sipping a hot cup of coffee, and browsing through an endless selection of tires right at your fingertips. No crowded stores or pushy salespeople. It's just you and your screen, ready to find the perfect set of wheels for your ride.
When it comes to buying tires online, the possibilities are endless. From high-performance road huggers to all-terrain conquerors, the internet is a superstore, open 24/7. You can compare prices, read reviews, and even find amazing deals that won't create a giant hole in your wallet.
It is all about convenience. With just a few clicks, you can find the right size, brand, and model to match your vehicle's needs. It's like having a personal tire concierge at your service, without the hefty price tag. Oh, and let's not forget the delivery. Your tires can be shipped directly to your doorstep or to a certified installer of your choice.
Join me, as we dive deeper into the magical world of tires. We will Unveil the wonders of virtual tire shopping and discover how easy, convenient, and downright thrilling it can be. Start your engines, and let's hit the cyber-highway of tire buying like never before!
Why These Sites?
This piece will unveil the most popular online platforms where you'll discover the perfect set of tires for your beloved Tacoma. These magnificent websites not only offer the magical service of free shipping to authorized installers within a week but provide a seamless shopping experience with easy payments and hassle-free returns. And here's the cherry on top: they don't stop at tires!
These reputable retailers also offer an extensive range of automotive components like suspensions, lift kits, batteries, lights, and wheels. With their proficient customer service, you'll feel like a VIP every step of the way. These online platforms are a tire-seeker's paradise, offering an array of options for your Tacoma.
My Recommendations!
SimpleTire

SimpleTire is a great place to find the perfect fitting for your Tacoma. The company is relatively new, coming into the online playground about a decade ago. Simpletire offers a wide selection of tires for diverse vehicles, including cars, trucks, SUVs, and motorbikes. The company mainly focuses on providing a simple and hassle-free tire-buying experience.
Furthermore, it gives customers a convenient platform to browse, compare, and purchase tires from different brands. Anyone can search for tires by the vehicle's make, model, and year. Or, you can browse the website by tire size specifications. SimpleTire offers all kinds of tires, including all-season, summer, winter, high-performance, and off-road tires, catering to different and various driving needs and preferences.
Unlike other online websites, SimpleTire does not have an AI/automated assistant. Instead, a person will receive all your inquiries via phone calls, live chat, social media, or email.
The website is easy to navigate. Once you get in, you will be greeted with a search tool and a nice animation of vehicles driving. Additionally, you will find detailed information, specs, customer reviews, and ratings about the product you selected to help you make an informed decision.
My biggest problem with the website is sometimes it takes a while to load up the results. I noticed it happens often when I filter the search results. One of the best features of SimpleTire is the SimpleSnap. The latter is a perk that allows you to take a picture of your current tires and find the exact same model on the website.
Pros
A national network of shops to install your tires.
Endless options for tire brands.
Great shopping experience.
Personal customer service.
Free and fast shipping to a FedEx office or an authorized installer.
Cons
It takes a while to find the best fit-tire without the help of AI.
Some shoppers may struggle to navigate the platform.
Nokian One H/T are sublime tires for Tacoma, and I could not recommend them more. They may not be as great as Michelin or Pirelli, but they offer unmatched value for money. You can find them for about $180 – $190 at simpletire.com
Tire Rack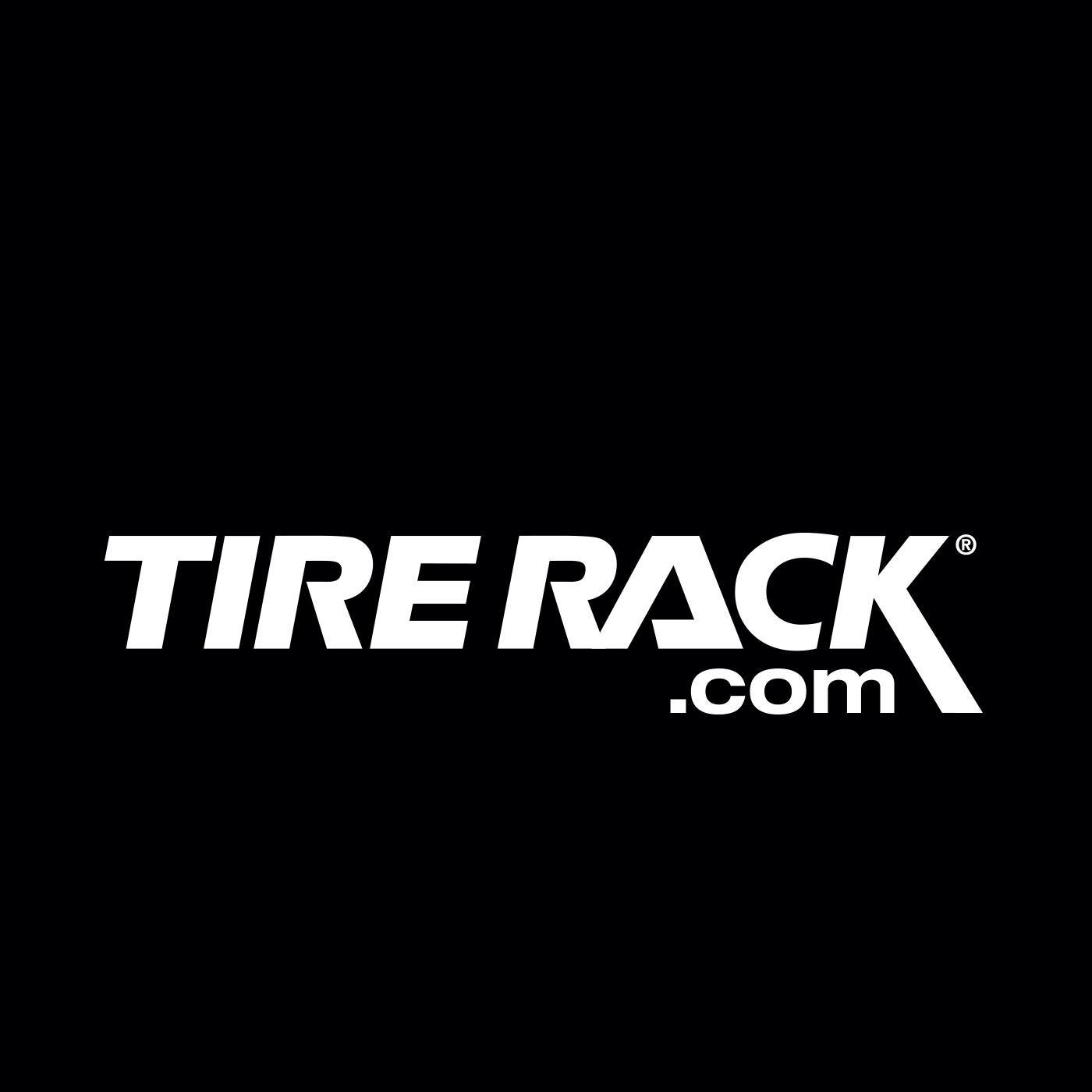 When it comes to tires, Tire Rack is one of the biggest and most well-known retailers. It has been in the field for well over 40 years. Like other online shops, tirerack.com offers additional products alongside tires, including wheels, brakes, and suspension. The platform is direct. On the home page, you will see the search tools.
It uses an automated guide to help you find the tires you need with one click. You can look for the tires by giving your vehicle's make and model, year, and trim level. If you select the tire decision guide, a series of questions will pop up to help you get faster and more accurate results.
Pros
Free shipping to installers.
Mobile installation option.
User-friendly platform interface.
Wide range of tire brands.
Cons
Installation prices on the website do not match the authorized shops.
You cannot examine the tires before buying them.
Delivery may take double the estimated time.
You can easily grab a set of Falken WildPeak tires. A set can cost you about $900 – $1000. But you may find a better deal because Tire Rack offers a lot of those every now and then. They are great and tough all-terrain tires with plenty of grip.
Discount Tire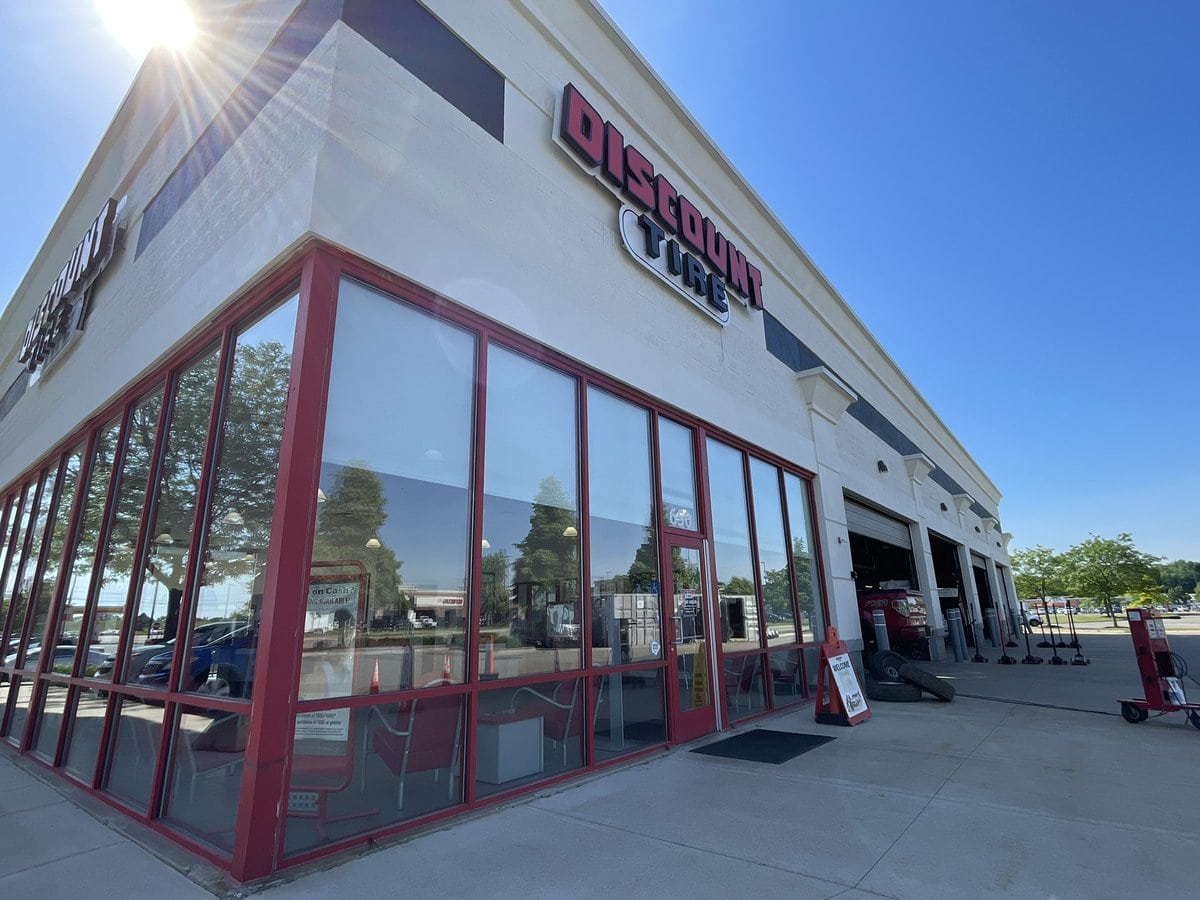 Discount Tire is one of the oldest tire retailers on the market. The company has been open for business since the early 1960s. What started as a plumbing store and six tires metamorphosed into a giant corporation with 1,000 locations across the nation. To expand its physical and digital footprint, Discount Tire acquired another mammoth retailer known as Tire Rack. Though they both belong to the same parent company, both brands function independently.
Discount Tire handles business differently than others. The company owns two websites which can be confusing for shoppers to use. I actually had to google the difference between the two, and here is what I found out:
The first website is discounttire.com meant for physical locations. In other words, the website will show the inventory of the closest shop to your location.
If you purchase tires from discounttire.com, they will charge you for the product, installation, and disposal of your old tires. Additionally, you don't have to worry about shipping because you will be going to the actual store to get your belongings. Everything will be taken care of by the company.
The second website is discounttiredirect.com. The latter is an online platform for everyone near or far from the physical stores. In other words, the site will charge you for your purchase only, and they will ship it to any address you provide. However, you have to arrange the installation process with an expert of your choice.
Bear in mind that both websites will show you different results based on what is available in stock. The search tool is very simple and easy to use. After you enter your vehicle's information, you can choose what product you want (tires, wheels, accessories…). They also offer a buying guide, in case you don't know what you are looking for.
Pros
Extensive Store Network: Discount Tire owns a large network of physical stores across the United States. It allows for convenient access to their products and services.
Direct automated search tool: Discount Tire offers an AI prompt to show you the tires that will fit your car.
Tire installation: Discount Tire provides tire installation services at their physical store locations, saving you time and effort compared to installing the tires yourself.
Tire Rotation and Maintenance: Discount Tire offers tire rotation and flat repair services. It's a good perk that can help extend the lifespan of your tires.
Price match: if you find a tire for a lower place elsewhere, Discount Tire will match that price.
Cons
Limited selection: Discount Tire does not offer as many brands as the competition.
Two websites: Having two separate websites with different results can be confusing and possibly a deal breaker for many potential buyers.
Delays: certain tires may take a lot of time to get a hold of.
Did you know that you can get better deals on different replacement tires, instead of buying the same stock ones? I was shocked! We were browsing Discount Tire Direct for a set of Geolandar 696B – P245/60R20 for a 2017 4Runner for $331 per tire. That's $1,327.96 in total!
But, upon further research, we found Michelin LTX M/S2 for $208 per tire. That left us with enough money to buy MB Wheels Legacy wheels for $120 per wheel. I highly recommend those tires! The ride is very soft, and smooth, and they are super quiet. They are arguably the quietest tires in their category. You can find the same set for your Tacoma for roughly the same price.
Tirebuyer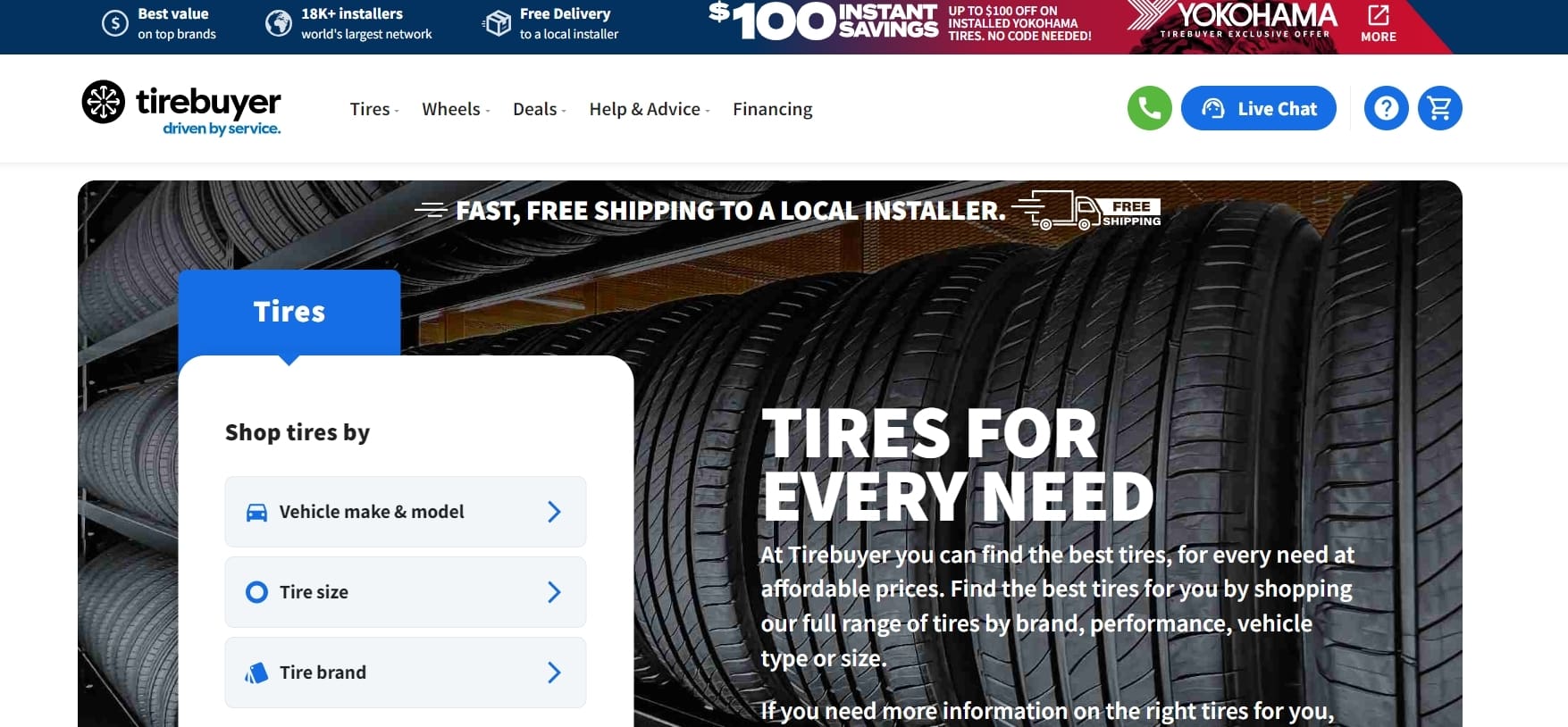 Tirebuyer is a legit online retailer that sells wheels and tires for all kinds of vehicles, including hatchbacks, sedans, trucks, trailers, and even lawnmowers. In 2021, Tirebuyer merged with another US-based tire retailer Tirescanner to expand its services. They keep a massive inventory of all vehicle tires from 22 divergent brands, featuring BFGoodrich, Falken, Michelin, Toyo, Pirelli, and Nitto.
From high-performance to all-terrain tires, you will have no problem finding a set for your Tacoma. When you go to the website, you will be greeted by a nice white and blue color combination. It is easy to navigate and makes the purchasing process less dreadful. On the homepage, you will see a selection tool to help you find the right tires quickly. You can enter the make and model of your vehicle or browse by tire size, type, and brand.
Once the tires are selected, you can adjust the quantity and the delivery location. You can pick home delivery or a certified installer. The latter will fix your tires for about $15 – $50 per piece. Tirebuyer claims a one to two days delivery, with free shipping to their local installers.
But it may take up to 4 days or more if you choose direct shipping to your home. Delays and mistakes are a high possibility in situations like this. Tires can cost anywhere between $50 and $400 depending on the brand, vehicle, and size.
For instance, BFGoodrich All-Terrain T/A KO2 for a new Ford F-150 Raptor R will set you $380 each. That's almost $1600 for the entire set. Yet, you can still get some Nitto Ridge Grappler for $960 per set. The price may get lower if the tire has a discount. They will surely boost your confidence to hit the rough trails.
Pros
Extensive tools and tips to help get the right tire.
45-day return policy.
Free and fast shipping.
Wide variety of brands to choose from.
Cons
Installation cost is not included in the purchase price.
Shipping includes specified dealers/installers.
NTB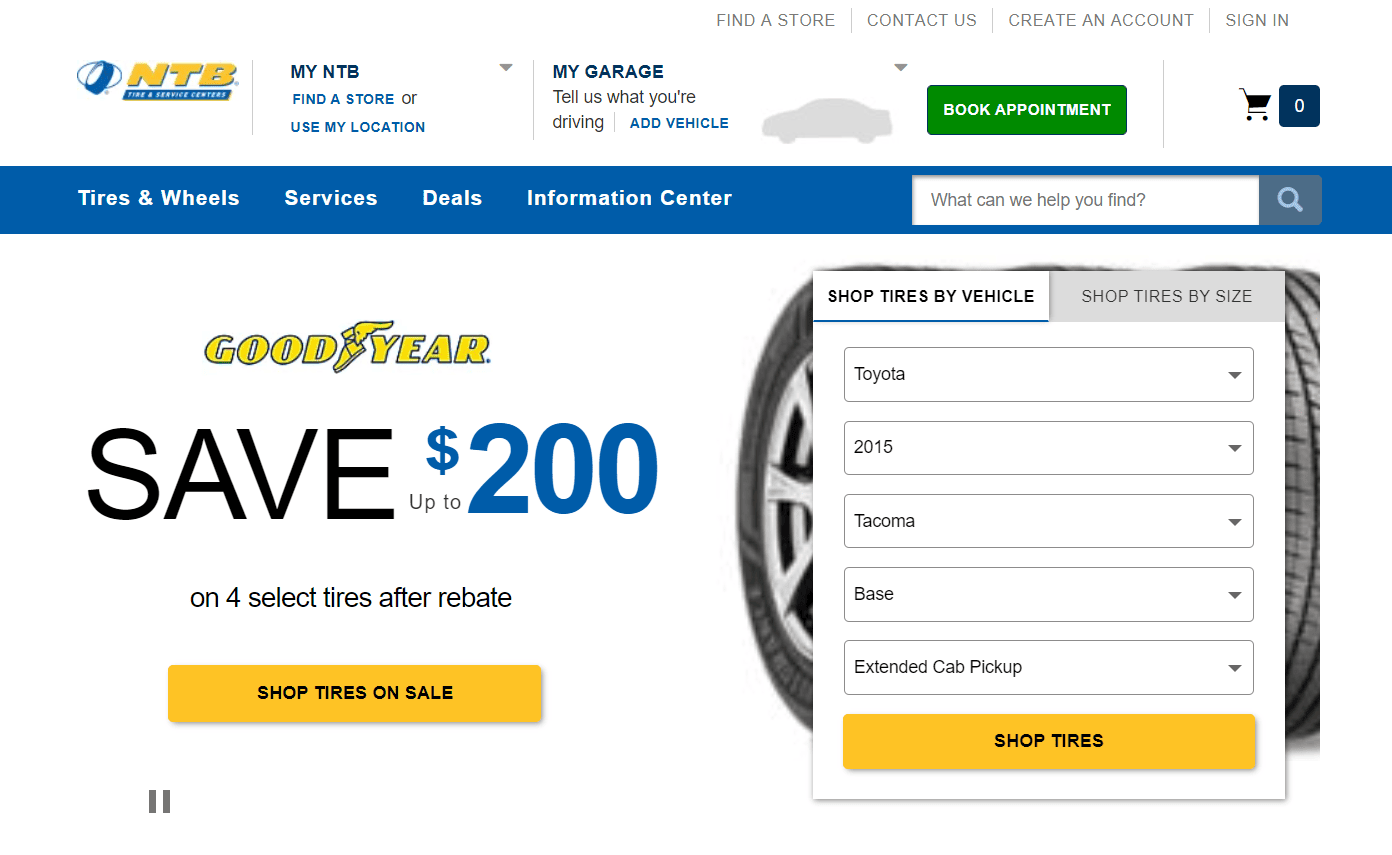 National Tire and Battery is a large retail chain with close to 1,000 stores and an Online platform. NTB also owns Tire Kingdom as part of its fleet and has been in business since 1997. They sell all types of tires from 40+ top-notch brands, including BFGoodrich, Pirelli, Nitto, Hankook, Michelin, Goodyear, Bridgestone, and Toyo. You can find decent deals on the website, alongside an option to book an appointment with a garage for regular service.
Pros
Various Services: NTB offers additional services, featuring brakes, steering, AC, fluid changes, and wipers.
Availability: NTB stores are open late in the day for seven days a week, or you can get the service from Tire Kingdom locations.
Sublime return policy: you drive the tires for 30 days, if you are not fulfilled the company will trade you for a new set.
Cons
Operates in 26 states only.
No direct home delivery.
Trail Built to Off-Road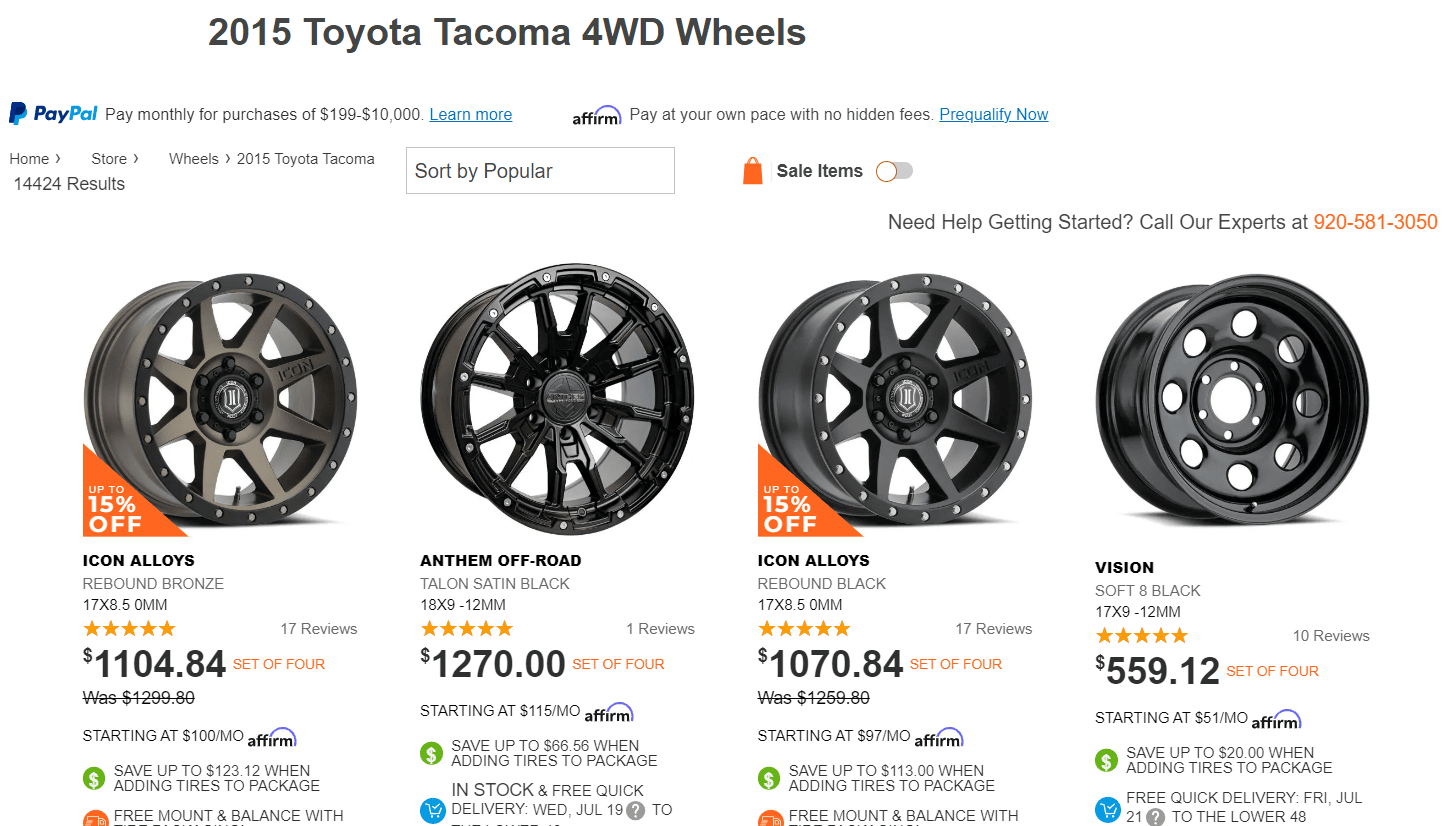 Trailbuilttooffroad.com is a website that includes all you need for extreme terrains. It sells tires, off-road suspension, lift kits, wheels, winches, and much more, with free mounting and balancing. They offer an extensive lineup of wheels and tires for almost every vehicle on the road. However, the website is a little complicated to navigate because of the intensive details. However, those details are very useful when searching for the product you need.
Depending on the products you order from the website, standard free shipping can take up to a week. If you pay extra, you can get your order within 3-4 business days. This is the right place to build the ultimate off-roader if you ask me.
Tips
eBay and Amazon are two of the biggest online retailers on this planet, and they sell every product you can imagine, including car tires. However, I do not recommend buying from either because it may take you a while to find the right fit for your vehicle. Not to mention, you may not even receive the product you bought.
Instead, you can go directly to the official websites of tire manufacturers like Goodyear, BFGoodrich, Toyo, and Hankook, and buy from them directly.
My Experience!
My friend and I were looking for a new set of Michelin Pilot Sport 4S for his 2016 Audi TT, and Discount Tire was recommended to us for the first time. The tires were easy to find, and the order was placed within minutes. We received the tires in less than a week. Customer service at their local stores was more than satisfying.
Tire Rack falls under the same corporate umbrella and offers similar shopping experiences, and matched prices. You can order the delivery to your doorstep or a shop of your choice. Just make sure you and the installer are on the same page. We've had a mix-up once, and it was a pain to resolve.
Simple Tire was simple to use (pun intended). The FedEx delivery was fast, free, and actually on time. Plus, the price was very competitive. I could say the same about Tirebuyer. I have nothing to say about the customer service because it all went well, and I had no reason to talk to them.
For off-road gear, Trailbuilt is by far the best. We used this platform to buy tires and wheels packages for a 2011 4Runner. They were delivered without an issue, balanced, and ceramic coated. We had to pay extra because it was shipped overseas, but it was great. Finally, NTB has great customer service. They treat your vehicle with respect, and their CC is very helpful, especially when purchasing a full set.
4X4 Reports Says…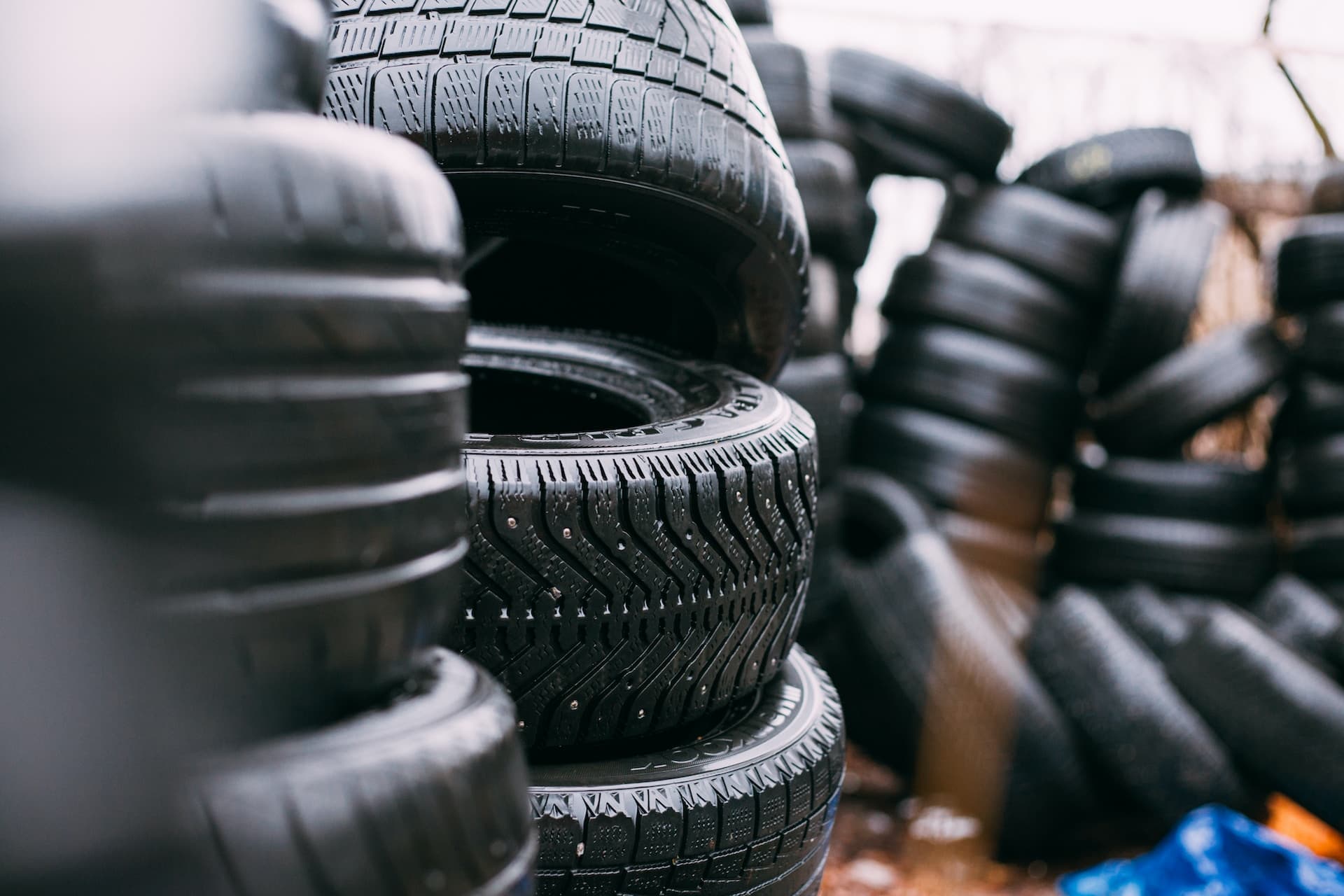 If you're looking for a new set of tires for your Toyota Tacoma, I recommend you check your local Toyota dealer first. It is a great way to receive guidance from a professional. Depending on your residence location, you may have several options for local shops. They will offer you the best selection of tires they have in stock, or order you some, and help you decide which ones are most suitable for your vehicle.
Pros
Other benefits of buying a tire from your local shop include:
Supporting local businesses instead of big corporations.
Face-to-face interaction with customer service.
You can physically examine the tires before purchasing them.
Cons
There are a few downsides to consider:
The products can be a little bit expensive compared to online shops.
The shop can be closed or too far from your home (not ideal in emergencies).
The store can be out of stock or lacks the variety of tire brands that online shops may offer.
BEFORE YOU BUY!
Before you decide on a certain product, make sure you know what type of tire your car needs and how many miles you want them to last. Plus, you should take into consideration the roads you will be driving on and your style of driving because different tires serve different purposes.
You can also buy a replacement set for your vehicle or upgrade to a better set of wheels and tires altogether. Finally, a full set of brand-new tires can be expensive, especially high-performance and niche-oriented (like off-road tires).
FAQs
Question: Can I change one tire on my car?
Answer: It is recommended that you change all four tires (buy a new set). If you are limited by the budget, then you should at least change two at a time (the front or the back). Changing one tire can cause premature wear and tear on the new rubber, and may lead to an unbalanced ride.
Question: Can I mix-match my tires?
Answer: Mixing tires may not be harmless, but it is preferred that you use the same brand for all corners. That is because manufacturers use different methods to make their rubber, and have different levels of performance. If you want to use different brands, I recommend you use the same brand on the front, and the other on the back.
Question: What is the best high-performance tire?
Answer: The best high-performance tires overall are the Michelin Pilot sport 4S while Pirelli P Zero Trofeo R are best for dry surfaces. If you are looking for a wet weather tire, Hankook Ventus S1 Evo3 or Bridgestone POTENZA Sport.
Best Places to Buy Toyota Tacoma Tires Online: Final Words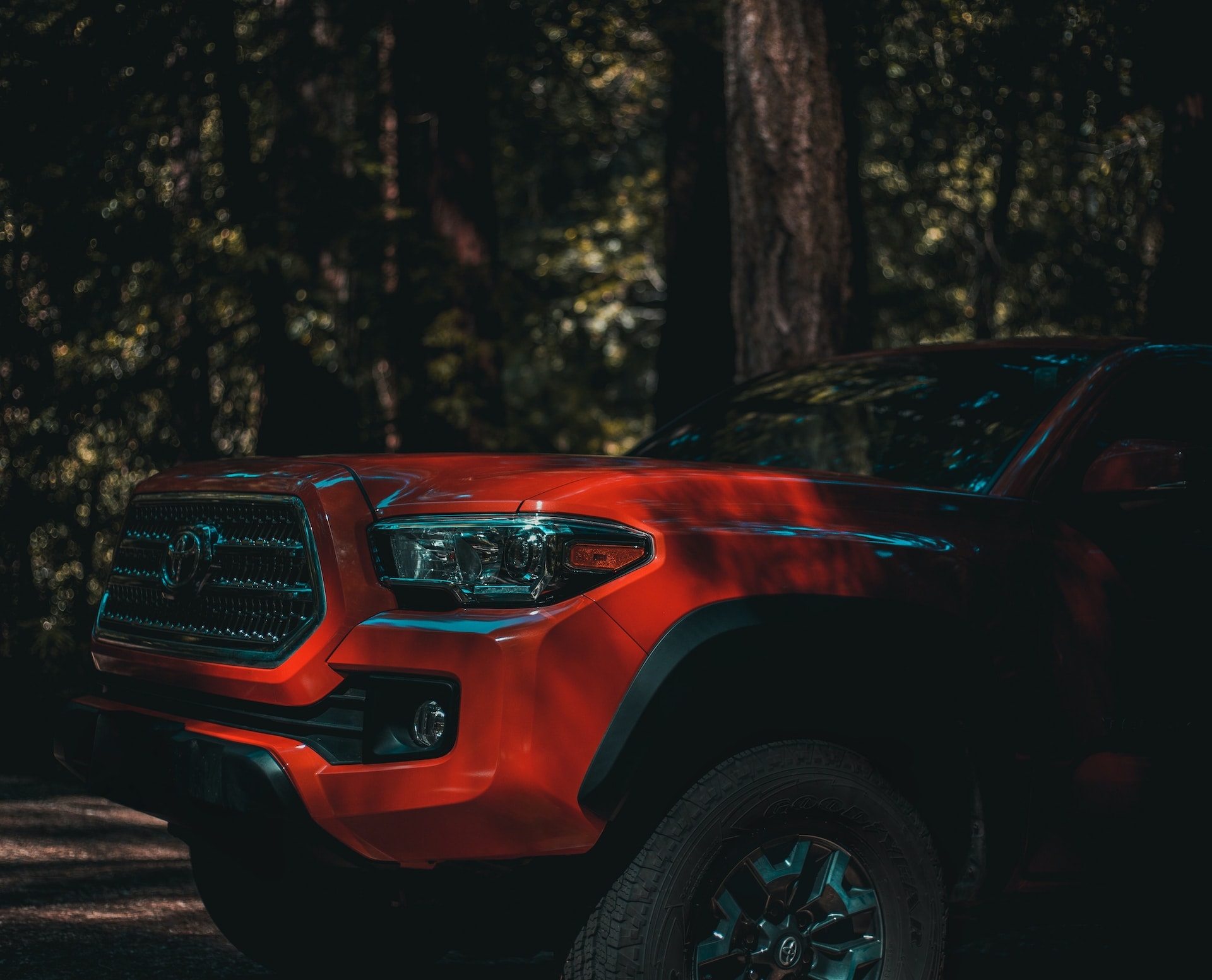 Whether you buy your tires online or at a local retailer, it is very important to take your time and do your research. A new set of tires will not only affect the ride quality of your Tacoma, but it will also have a big impact on the performance. Believe it or not, the right tire can save you a lot in the long, especially on gas money. Not to mention, the perfect fit to your Tacoma can save your life by improving grip and traction, which are important when braking.
Read More: Toyota 4Runner Models and Years Guide: Which is Right for You?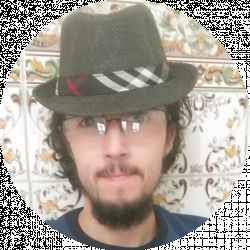 Latest posts by Tommy Verrcity
(see all)