Since 1995, the Toyota Tacoma has been a staple in the automotive world. This ingenious Japanese-designed truck has gained immense popularity over the years. So much so that in 2022, it's estimated that 215,853 Tacoma units were sold.
With its invention came accessories created to enhance the experience of owning one of these magnificent trucks, and one of my favorite accessories for them is a bed extender. This is my favorite because sometimes you need more than 6 feet of truck bed space to haul items from one place to the next for work or private matters. In these instances, a truck bed extender is incredibly helpful.
If you use a Toyota Tacoma bed extender, you will have more space, saving you time and effort. Yet, it's understandable that you likely don't know which Tacoma bed extender to purchase. This is why I have decided to write this guide and tell you everything you need to know about Toyota Tacoma bed extenders, including the best ones to buy and what to look for before making a purchase. So, let's dive in.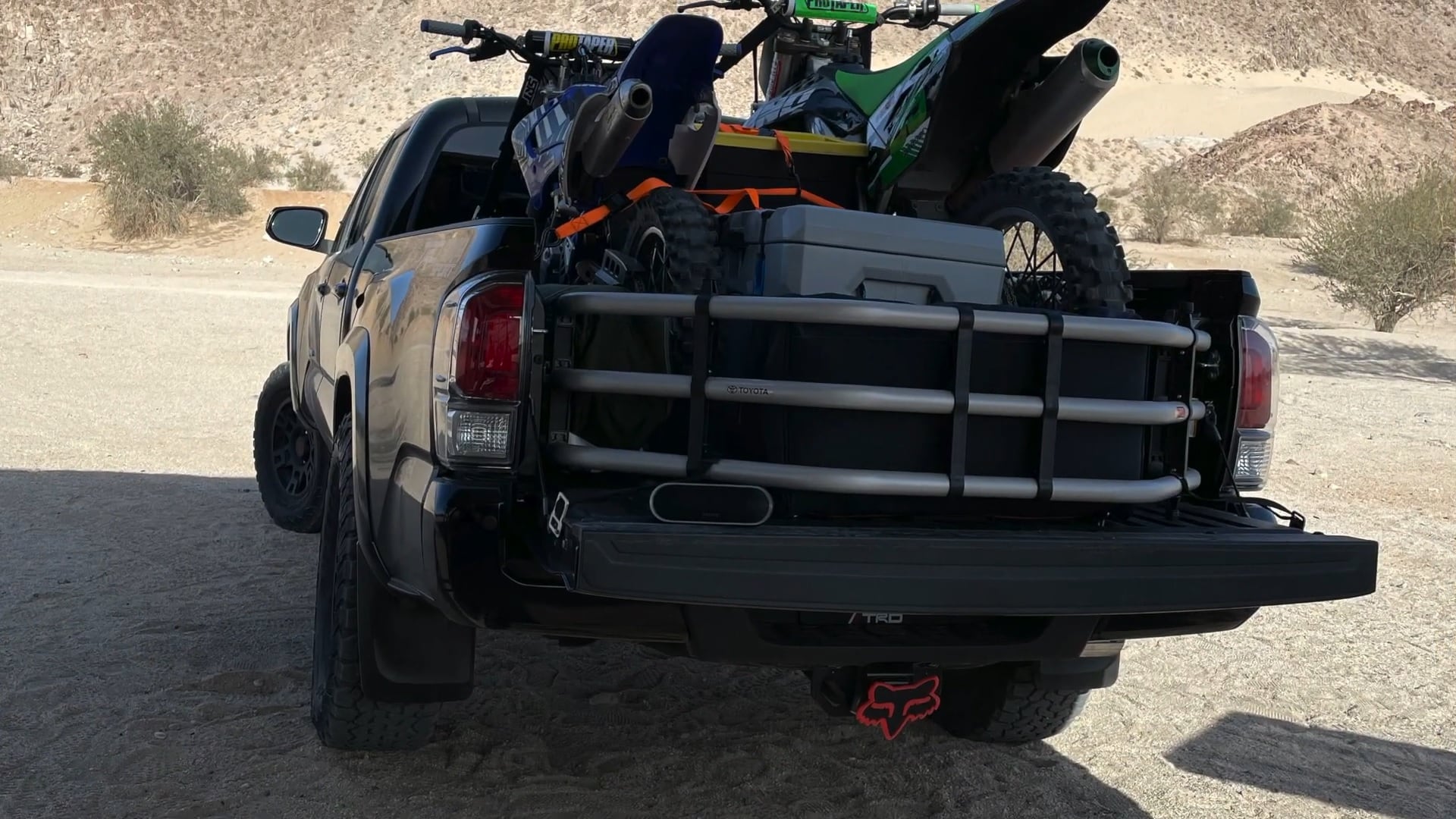 Bottom Line Upfront
Although I have listed four of the best Toyota Tacoma bed extenders on this list, the best one, in my opinion, is the PT392-3500 bed extender. This bed extender is durably built, reliable, affordable, and perfect for personal and work situations. So, whether you need extra space to haul tools or a few packed boxes during a move, this bed extender will have your back – like it had mine.
What Exactly Is a Tacoma Bed Extender?
Before we look at three of the best Toyota Tacoma bed extenders, I thought it would be worth looking into what a bed extender actually is.
A Tacoma bed extender is a uniquely practical accessory designed to increase the cargo capacity of a Toyota Tacoma pickup truck's bed. It typically attaches to the rear of the bed and can be extended or flipped outward when needed, effectively lengthening the bed space.
This extension securely accommodates longer items like lumber, kayaks, or motorcycles for private or work uses. Tacoma bed extenders come in various styles, including OEM options from Toyota and aftermarket choices, offering flexibility to suit different preferences and needs.
Although it might not be everyone's opinion, I believe they enhance the truck's versatility, making it more capable of transporting a wider range of cargo while maintaining ease of use and convenience, which is something I find handy to possess and you might too.
Three Toyota Tacoma Bed Extenders I Always Recommend
Now that you know more about a bed extender, you're likely eager to learn more about the best options available. Look below for my top four picks when recommending Toyota Tacoma bed extenders for friends, family, and strangers.

If you're looking for an original Toyota Tacoma bed extender, consider the PT392-35120. Toyota manufactures this bed extender, and it is a genuine original part, so you can trust its quality. It is made with aluminum, features a powder finish, and is compliant with DOT lighting requirements, so you can trust it'll weather any storm and remain legal while doing it.
This bed extender offers drivers an angle release mechanism, making it easy to use and install. It also isn't bulky and provides an extra two feet of length to the back of your truck bed. Yet, you don't have to have this extender pulled out. Thanks to its adjustable strap latches, you can leave it up and use it to secure smaller objects.
Additionally, since it's designed specifically for the Toyota Tacoma, it performs double duty and can be trusted to protect your cargo and your safety.
Pros
It takes less than an hour to install.
Genuine Toyota-manufactured bed extender.
It is affordable at roughly $230 and comes with a 12-month warranty.
Cons
It might need to be installed by Toyota fitment professionals.
It cannot be installed on Toyota Tacoma models older than 2012.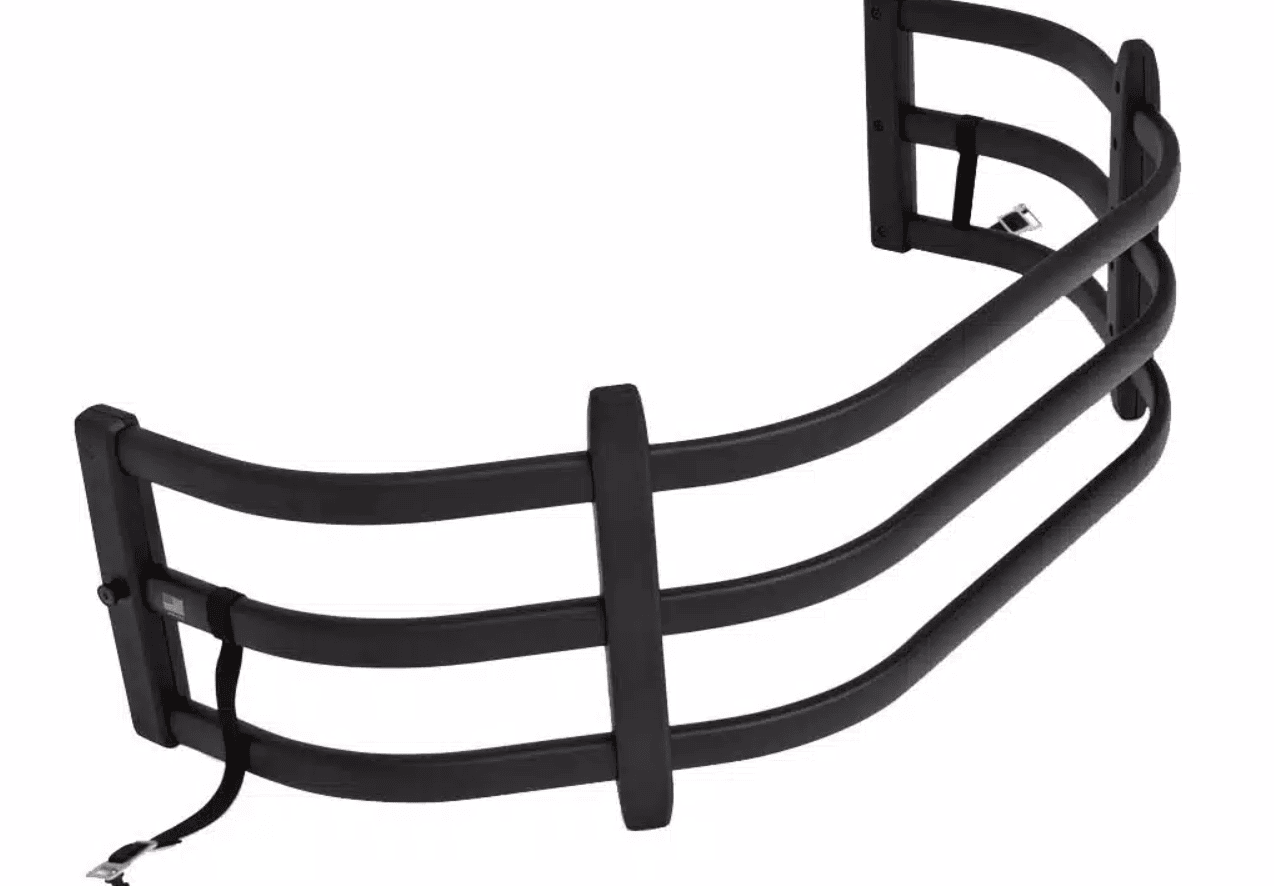 Another of my top picks for bed extenders for the Toyota Tacoma is the AMP Research HD Sport bed extender. This extender features a V-shaped design that is both functional and stylish. When you purchase this bed extender, you'll receive all the parts you'll need to put it together, but it might take you longer than the PT392-35120.
Thanks to its aluminum alloy tube construction with glass-filled nylon composite uprights, you can also count on this extender being quality. It can withstand extreme weather conditions and very heavy loads. You'll likely also love that it can be bought in a scratch-resistant black or silver powder coat finish so you can better match it to the color of your Toyota Tacoma.
Additionally, this bed extender adds two inches to the back of your truck, and it is incredibly versatile since it mounts to the back of your truck and provides an enclosed area around your lowered tailgate. In my personal experience, this bed extender is perfect for carting longer cargo items like bicycles, dirt bikes, and ATVs alongside camping supplies.
On the other hand, if you're looking for a bed extender to act as a nifty storage unit, you should still consider this option. The HD Sport can be flipped back into the truck to create a storage enclosure.
Pros
It provides a three-year warranty.
It is made in America.
It comes in different colors.
Cons
It is expensive, with an average price tag of above $300.
It isn't as easy to install as competitor bed extenders.
The components, like the screws, are not as durable as they could be and break easily.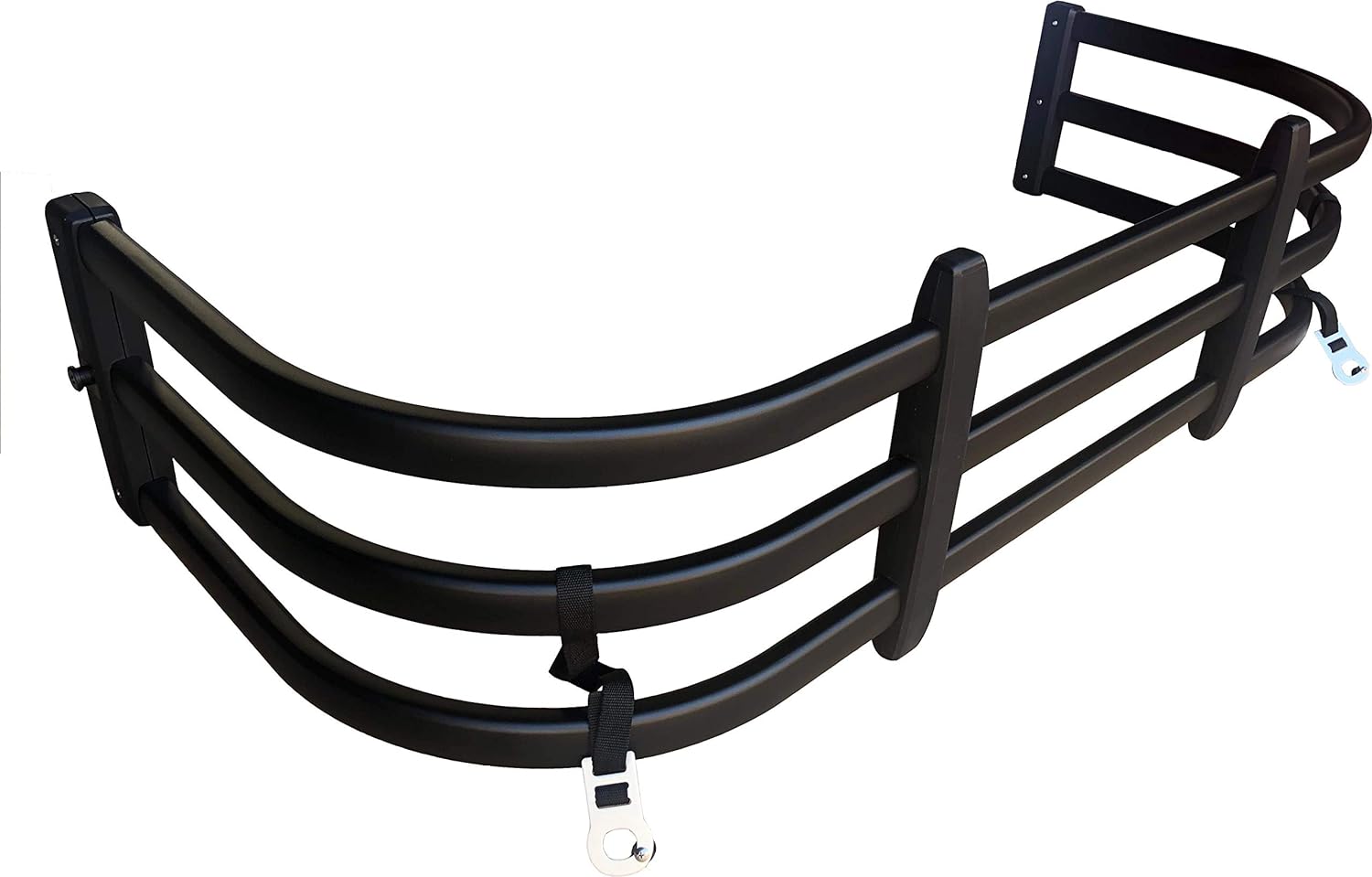 If you're on a tight budget, consider the X-Terrain Bed Extender. I know not everyone has an extra $200 to $500 lying around for a bed extender, so I included the X-Terrain Bed Extender. This extender is under $200 and is one of the easiest and most trustworthy to install on your Toyota Tacoma.
This is because this bed extender is guaranteed to be custom-engineered and tested to provide a fully functional design that extends the back of your truck bed by up to two feet. With this added space, you can haul numerous cargo items, including indoor and outdoor objects.
In addition, the X-Terrain Bed Extender is uber easy to install. It comes with a template design; you need only follow it and drill carefully and safely to install it. If you no longer want it attached to your truck bed, you can easily remove it thanks to its pin system removal design.
Pros
Incredibly durable and ideally designed for outdoor cargo storage during trips.
There is a dedicated YouTube channel detailing how to install this bed extender.
It can be used for heavy-duty construction jobs.
Cons
Some have found the aluminum bar quality to be sub-par.
It takes a while to install, with a general time frame of one to three hours.
The installation manual instructions aren't as clear as they should be.
What Are the Benefits of Bed Extenders?
Are you still unsure if a bed extender is on the cards for you? Don't worry, I was the same. That's why I deeply examined each of the benefits a bed extender could give me, and I have done the same for you. Have a look below to learn more about the benefits of Toyota Tacoma bed extenders that make this accessory worth considering:
Increased Cargo Capacity
Toyota truck bed extenders significantly expand the cargo capacity of your vehicle. They provide additional length to the bed, allowing you to transport longer items such as lumber, fishing equipment, tools, surfboards, or bikes. This increase in space can be invaluable for both work-related hauling and recreational activities, making your Toyota truck even more versatile.
Secure Cargo Transportation
You won't ever have to worry about whether or not your cargo is secured or not with a bed extender. This is because bed extenders create a barrier at the rear of your truck bed, effectively securing your cargo during transit.
This added security measure prevents items from shifting and potentially causing damage or becoming a safety hazard to you or others on the road. Whether you're carrying construction materials, camping gear, or sporting equipment, a bed extender helps ensure everything stays in place where it should be.
Multi-Functionality
If there is one thing I love the most, it is versatility, and a Toyota Tacoma bed extender makes my truck more versatile and multi-functional.
When you install a bed extender, it can be flipped inward to create a contained area for smaller items or extended outward to accommodate longer cargo – cool, right?!. This adaptability allows you to optimize the use of your truck bed for various purposes, making it a practical addition for both work and leisure, in my opinion.
Things You Should Take into Consideration when Shopping for a Bed Extender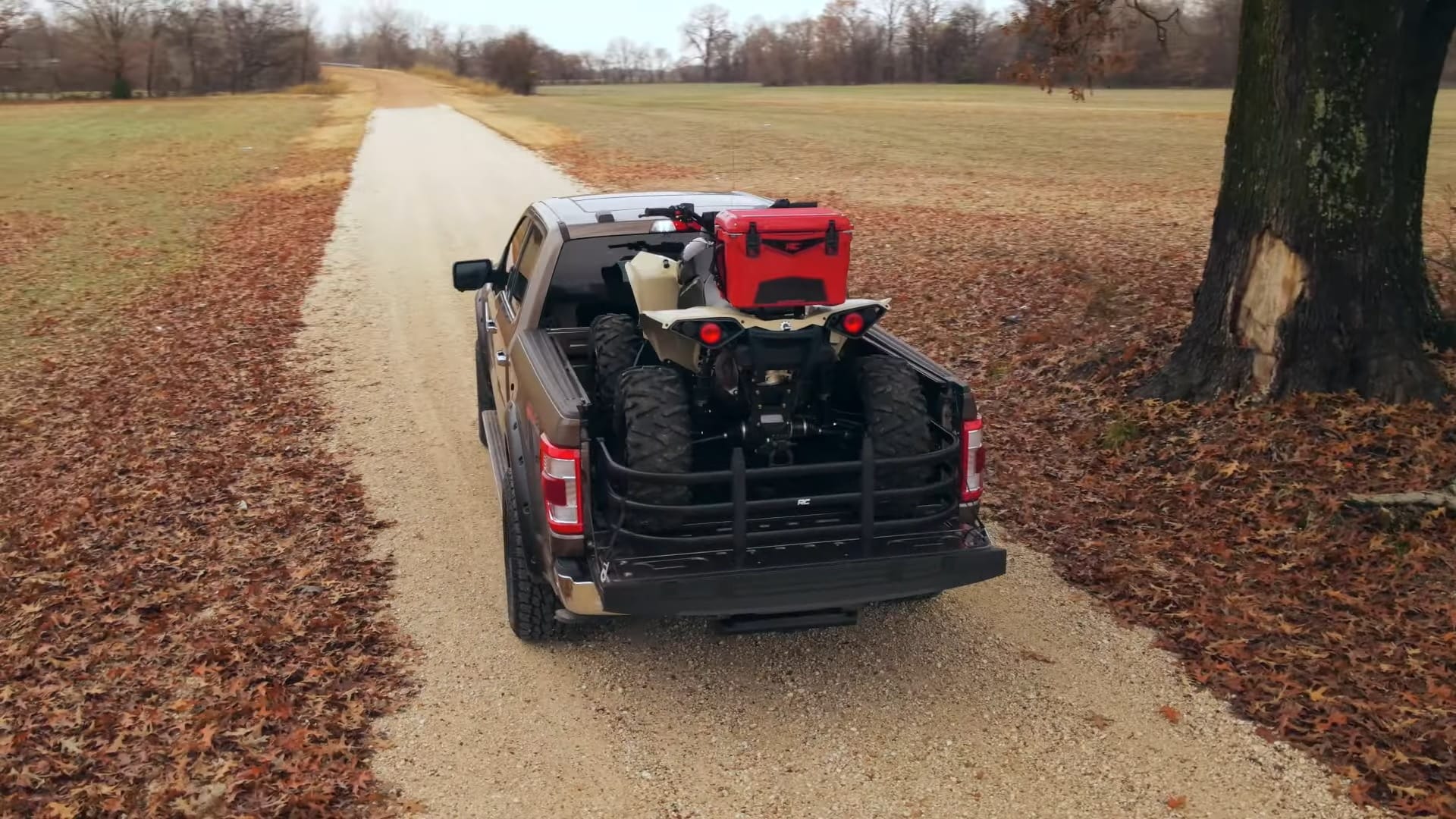 If the benefits and best bed extenders I mentioned have swayed your decision, there are a few things you need to take into consideration when shopping for a bed extender for your Toyota Tacoma. I have listed these considerations below, and should you heed them, you're unlikely to regret your purchase decision.
What Is Its Capacity?
One of the biggest considerations you need to have is weight capacity. You don't want to buy a truck bed extender that cannot store the cargo you want to haul. That's why it's crucial to investigate a bed extender's payload capacity before purchasing it.
In addition to the weight, you should also consider the dimensions it can carry. If you only need a little extra room, I would suggest a U-shaped Toyota Tacoma bed extender, but you might have to explore other types if you need more than that.
Is It Easy to Install?
Most of us don't have endless hours to spend trying to figure out how to install a bed extender to our trucks – I know I didn't. That's why I chose a bed extender that was easy to install, and you should do the same.
If you don't consider how long it could take you to install the bed extender, you might be left with a whole day project that takes up time you could spend elsewhere. In the worst-case scenario, you could waste a day and still not have installed the bed extender if it was too difficult.
So, when choosing a truck bed extender, look at reviews and the company's website to determine how long it would take to install. Not every website will tell you the estimated installation time, but most will tell you if the product can be equipped quickly and easily.
Another avenue you can explore is looking at video tutorials on bed extender installations to better understand how quickly the one you're interested in can be installed. Also, consider if you'll need someone to help you install the bed extender, as this can affect your decision to buy one.
Is It High Quality?
You need to consider if the bed extender is high quality as you don't want to buy one and have it break immediately. Not only would this be dangerous but also unsafe. That's why it's key to investigate the materials that a bed extender is made of and ensure they can hold up against what you need to use it for.
For example, suppose you work in the construction industry and want to use your bed extender to carry heavy bags of cement, ladders, power tools, and other construction-related items. In that case, you need a heavy-duty bed extender. You won't want to purchase one that is light-duty and meant more for storing items than hauling heavy work-related equipment.
So look out for bed extenders made with plastic, as this is one of the weakest materials, and opt for extenders that use carbon fiber, steel, or aluminum in their construction. In my opinion,
I would recommend aluminum bed extenders like the ones on my best bed extender list. This is because aluminum is not only strong but also corrosion and chip-resistant in addition to being weatherproof. It also doesn't hurt that it's good for the environment since it's recyclable!
FAQs
Question: Are Toyota Tacoma Bed Extenders Worth It?
Answer: A Toyota Tacoma bed extender is worth it because it is infinitely useful and convenient. It is one of the best accessories for a pickup truck, especially for those who routinely cart around tools or go on trips that require a lot of luggage, outdoor equipment, or camping equipment.
For example, individuals can transport abnormally long items for work with a bed extender installed. There is almost no limit to what you can place on an extender (barring its weight limit), so consider this when deciding.
Question: Are Toyota Tacoma Bed Extenders Difficult To Install?
Answer: Typically, Toyota Tacoma bed extenders are not overly difficult to install. Most bed extenders can be installed by popping out the tail lights and using supplied templates to drill the holes and screw in the extender. As an added step, some add anti-rust to cover the holes and ensure the extender remains where it should be for years to come.
However, not everyone has a knack for DIY tasks, so it might be best to hire a professional to install your bed extender if you're not certain you will do a sufficient job. After all, you don't want to be driving and lose your load because you didn't secretly attach the bed extender to your Tacoma.
Question: How Much Weight Can A Toyota Tacoma Bed Extender Hold?
Answer: The answer to this question depends on the type and brand of bed extender you purchase. However, Toyota Tacoma bed extenders generally weigh between 50 and 300 pounds, which is decent for personal or work-related situations.
Best Toyota Bed Extenders: Final Thoughts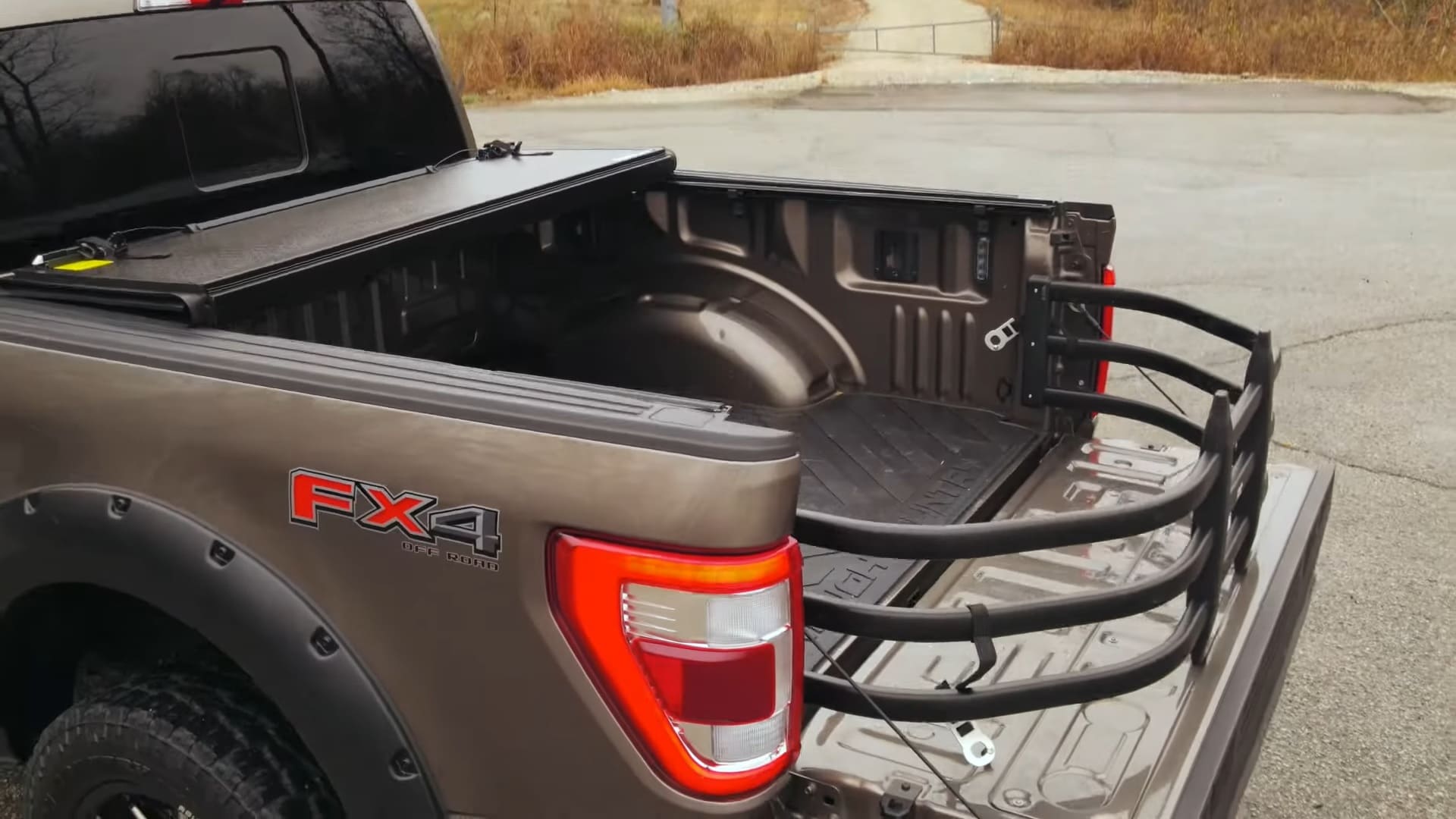 It's time for me to choose the best Toyota Tacoma bed extender. Although each one on my list has its merits, I believe the PT392-35120 Bed Extender to be the best thanks to its numerous advantageous qualities, including its high-quality materials, affordability, durability, and reliability.
If you want to guarantee you make the right decision, you might want to go with my top pick, but if you're leaning more toward one of the other options, I am sure you won't regret your decision.
Recommended Reads:
• Best 4×4 Accessories: How To Find The Right Accessories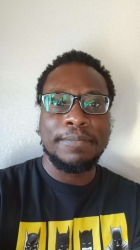 Latest posts by Jason Collins
(see all)