The Jeep Liberty was introduced as a 2002 model year replacing the legendary compact SUV: the Grand Cherokee. The Liberty lived for two generations from 2002 until it was discontinued in 2012 to bring back the Cherokee name.
The Liberty carried the Jeep DNA and was a good off-roader thanks to its departure, approach angles, and its flexible suspension and articulation on rough terrains. Surprisingly, the Liberty was rated to tow up to 5,000 lbs. Qualities like this made it stand out from the rest of the pack. Unfortunately, the Liberty could not keep with the uprise of crossover SUVs and failed to replace the Grand Cherokee. It suffered from reliability and practicality issues.
However, it is not an excuse to be sad or mad about it if you own or just decide to own a Jeep Liberty. The market is over-flooded with accessories that you can add to your Liberty to enhance its interior, exterior looks, and improve its performance.
Here is a detailed guide of all the Jeep Liberty Accessories that you should consider purchasing for your Jeep.
Interior accessories
Dash Kits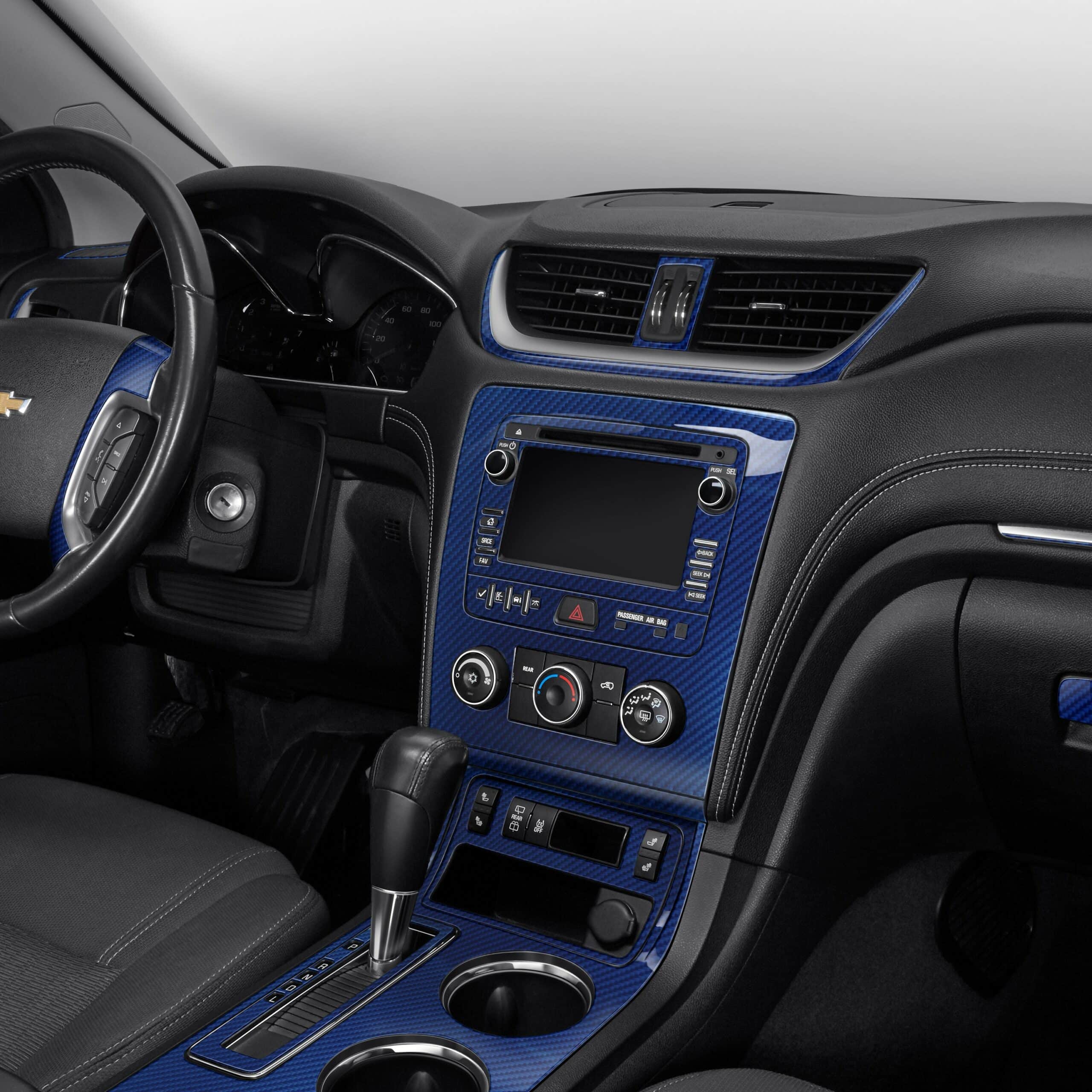 In many cases, in contemporary vehicles like the Jeep Liberty, the interior starts to fade out and becomes plain, simple, and boring. That can ruin the inside looks of your car. In fact, you may even start hating it. A dash kit is one of many ways to upgrade the interior of your Jeep Liberty. These Dash trim kits are a great affordable and efficient solution to enhance the interior looks of your Liberty.
They are available anywhere in your local shop, or on online websites like amazon. What I like most about dash kits is the variety of build materials and colors like classic Wood, Carbon Fiber, aluminum, and even camouflage. Plus, some kits include full interior trims with thin construction to add on top of the OEM parts, which makes it look like the original factory trim.
Remin is a serious player in the automotive trim industry. The company has been making interior trims since 1990 using cutting-edge CNC laser technology to make each kit fit perfectly in your car. On top of that, Remin designs and manufactures the kits inside the U.S. That means that delivery is faster than almost all the competitors.
The company manufactures the products with a balanced construction so you can easily install them in the comfort of your driveway or garage. It is crafted from high-quality materials with UV and scratch protection and polyurethane coating for that glossy finish. In addition, the kit is backed up by a tough 3Madhesive to make sure the fit is durable and long-lasting.
With Remin, you get to choose from a wide array of colors, materials, and 30 different custom finishes. The price of such kits from as low as 12 bucks rising all the way to $ 1,200 depending on what you fancy for your Liberty.
Sherwood Innovations was incorporated in 1997 and it is also one of the biggest interior trim and components suppliers for the automotive market. Sherwood dash kit has a jaw-dropping style that will renew and renovate your Liberty interior entirely. The kits come with unique features to stand apart from the rest of the competitors. Some of these features include UV, scratch, and flammability resistance. The kit features Ultra Flex clear coating to give the structure extra flexibility for easy installation.
Additionally, Sherwood utilizes their patented S-Tech insert technology to combine any standard material with chrome accents to create an exciting unique look. Instead of creating cut-outs for the original dash symbols, Sherwood prints the symbols on the kit to give that true OEM look. The price for a Sherwood kit starts from $ 40 rising to $ 1,300 according to the materials, finish, and the number of parts. In other words, you can order a single part for the interior of your Liberty like a center console, or a full interior trim. It is worth mentioning that the company is based in Canada, so delivery to the U.S. may take a while.
Dash Covers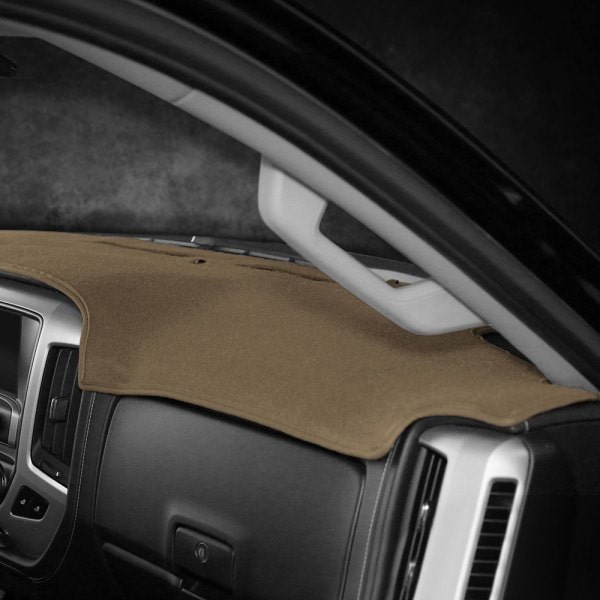 Adding a cover on your Jeep Liberty's dashboard is probably the easiest mod or accessory you can go for. Such covers come in different colors, fabrics, styles, and designs at less than $ 60. A neat trick these covers have up their sleeves is how easy you can install them. After you get delivery of your cover, place it over the dash, and you are done. Coverking dash covers are the ones I recommend you get for your Jeep Liberty. Since its foundation in 1986, Coverking has offered dash covers made from fade-resistant heavy-weight materials for maximum durability and protection for your dashboard.
The company uses advanced computer-assisted design and manufacturing to make sure the cover perfectly fits the make and model of your car. the covers feature special stitching to follow the curves of the dash and include cut-outs for AC vents and sensors. In addition, you can customize your dash cover with logos.
For the price of $ 49, you can order a custom-made poly carpet, molded carpet, Velour, and Suede. If Coverking doesn't have what you want, you can choose another manufacturer like DashMat. It offers a perfect fit to finish Velour and Suede cover with precise cut-out for the vents. You can add your personal touch with a special logo. It features a soft surface, matching edges for a sleek flush finish, and comes in 12 different colors. The cost of a custom DashMat cover ranges from $ 40 to $ 60.
Floor Mats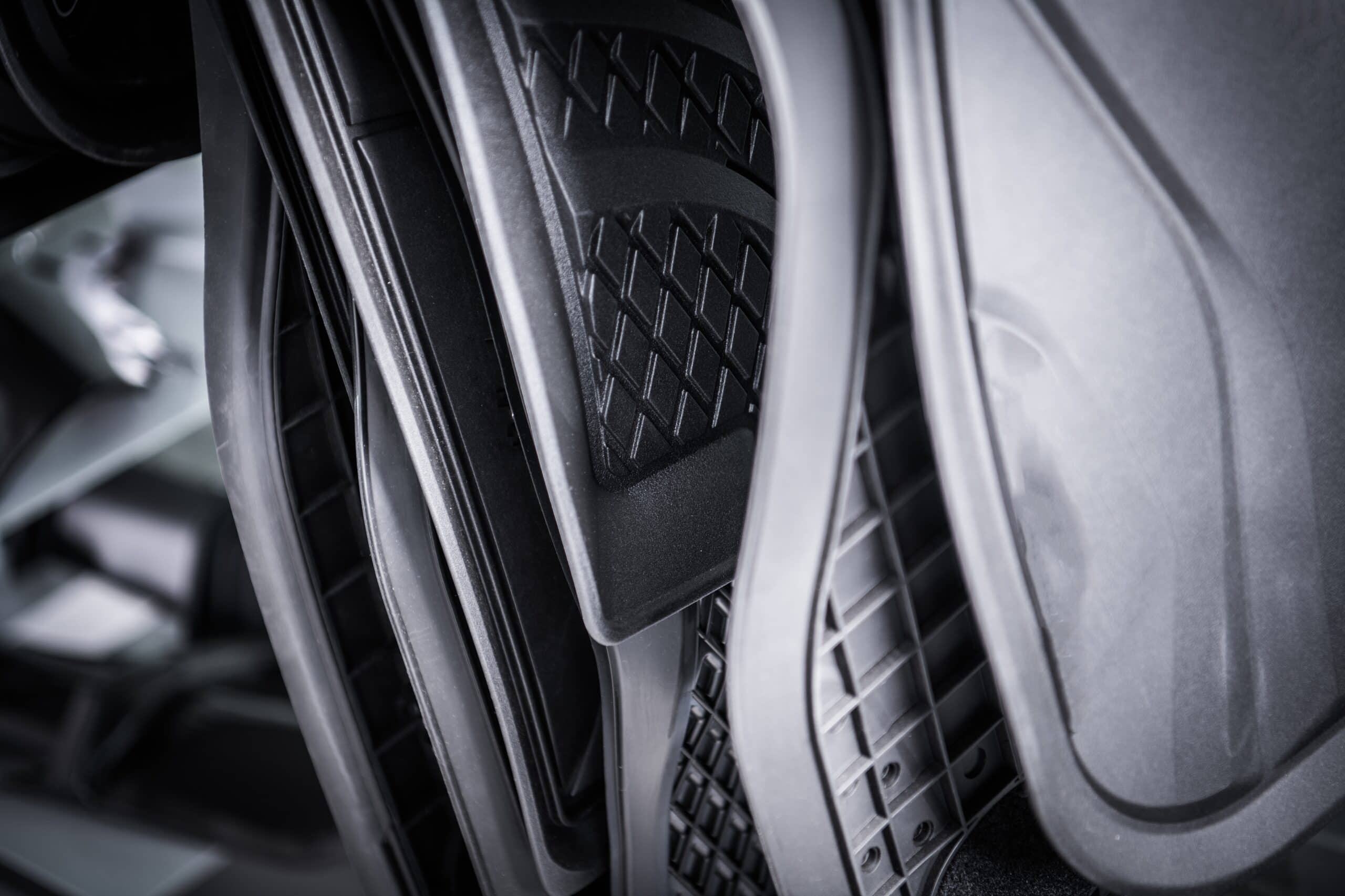 Don't you hate it when you step into your Jeep Liberty and notice that the floor mats are all worn out and can barely protect the floor? Faded and torn floor mats will give your Jeep an outdated and terrible image.in addition, floor mats can rot and reek with horrific odor. Floor mats are an accessory that is worth your money! They not only protect the floor of your car but also give it a fresh look and keep it clean.
The market features all kinds of floor mats, from all-weather mats and carpet mats to rubber and aluminum mats. They are offered with flat, molded styles, and a variety of colors like brown, black, grey, tan, and even camouflage. If you have $ 30 in your pocket, I suggest you spend it on Rixxu All-weather Series floor mats. They feature a rubber design with grooves that removes most of the mud from shoe traffic and traps it in until you take the mats out for cleaning.
Rixxu floor mats have flexible soft ridges for extra foot comfort. In addition, they feature a tabbed back surface to prevent any possible sliding. They are covered with a one-year warranty, and a universal-fit easy to trim by hand to install in your Liberty. What's more, they are available in different colors including beige, black, and grey.
You can go for a more luxurious plush look by getting a set of Lloyd Ultimat custom-fit carpet floor mats. They feature woven, polyester, and cloth materials with double-ply yarn for maximum durability. Lloyd floor mats are thicker than OEM with TractionBack back surface to make sure they stay put for safety.
They are cut by a computer to ensure a perfect fit for your Liberty. The mats are available in more than fifty colors and can be personalized with your initials. Furthermore, they are waterproof and double-layered to prevent warping. The price starts from $ 50 including easy-to-install anchors in case your car does not have them.
Seats and seat covers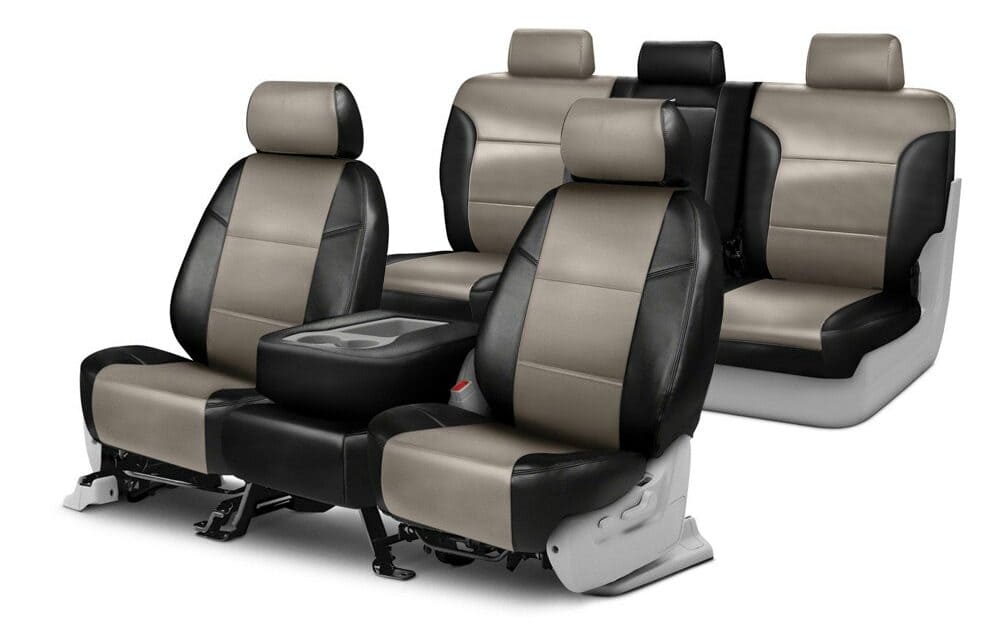 Jeep Liberty seats are generally comfortable and many people like to keep them as they are. However, like any contemporary vehicle, they are prone to fading and shredding. The easiest and more affordable solution is to buy seat covers. Choosing the right seat covers can be a daunting task because there are many options to pick from. To name a few, leather, cloth, sheepskin, pet seat cover, towel seat covers, and camouflage.
My recommendation is Coverking leatherette seat covers. These covers are manufactured with high-quality vinyl that gives a genuine leather feel and looks. They are water-resistant, heat-resistant, and easy to clean. Coverking leatherette covers are custom made to fit your vehicle's make and model and maintain the original seat function and comfort. The covers include style patterns, traction pads to stop them from slipping, and a free installation kit that features glasses and gloves. Price-wise, these seats are on the higher end of the budget with a $ 190 cost.
If you are on a tight budget, then I suggest you check out Rixxu supper sports series seat covers. You can get a set for under $ 100. The covers are custom made with integrated pockets in the back and traction pads to stop any kind of displacement. The Rixxu seat covers feature a stylish design made from high-quality materials for maximum durability and protection. The cover features a soft-touch finish and padding for extra comfort. Additionally, they are available in red, blue, dark grey, and light grey with black sides.
Cargo liners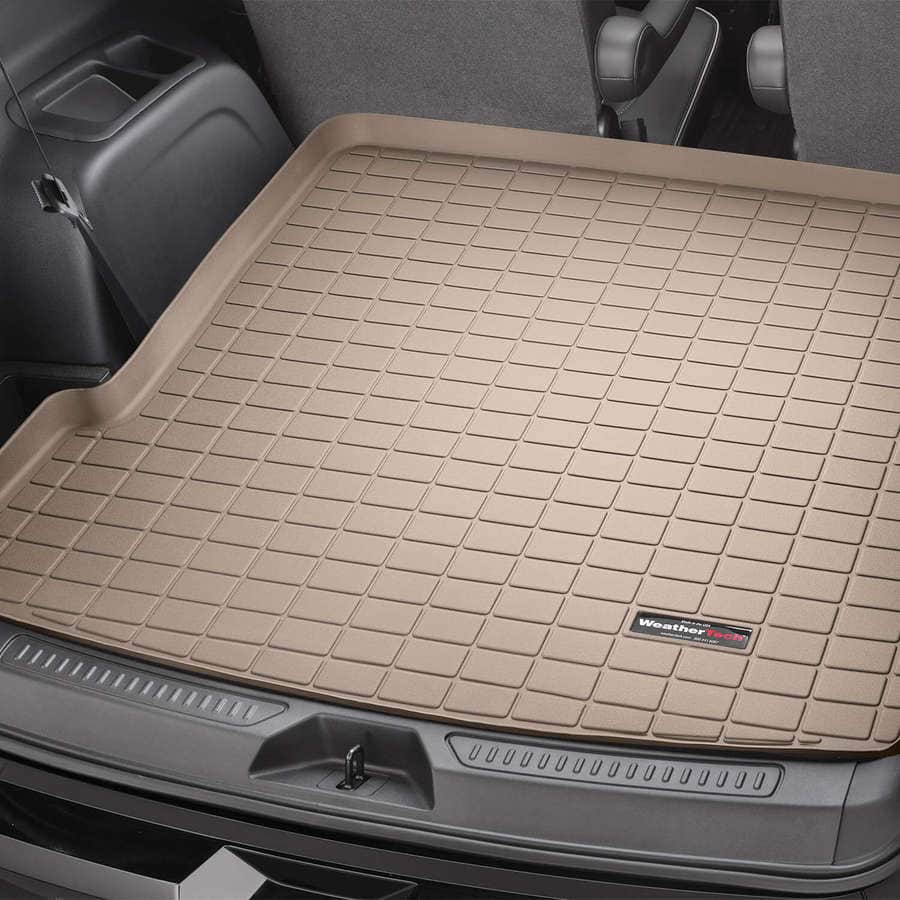 Cargo liners are a great investment to protect your investment (your vehicle/ Jeep Liberty). One of the best cargo liners you can find in the market is the WeatherTech cargo liner. It is fabricated from blended TPO (thermoplastic polyolefin), which is a tough wear-resistant material. It stays flexible under extreme temperatures and features a high outside lip that helps in trapping debris and spilled liquids.
WeatherTech cargo liner is made with superior durability to withstand the test of time. It includes a non-slip surface to prevent your cargo from slipping and sliding around the cargo bay. This product comes with a lifetime-limited warranty and costs up to $ 150.
There are more affordable options if budget is a big concern for you. For instance, you can get the CarGo Apron removable grey cargo liner. As the name suggests, the liner is like a massive apron that you spread on the floor of the cargo bay to keep it safe from messy hauls. It's fabricated from water and tear-proof freight-grade polyethylene. The installation and removal process takes less than a minute, plus you roll it up and store it under the seats. This product is budget-friendly for $ 34 or less.
Steering wheel covers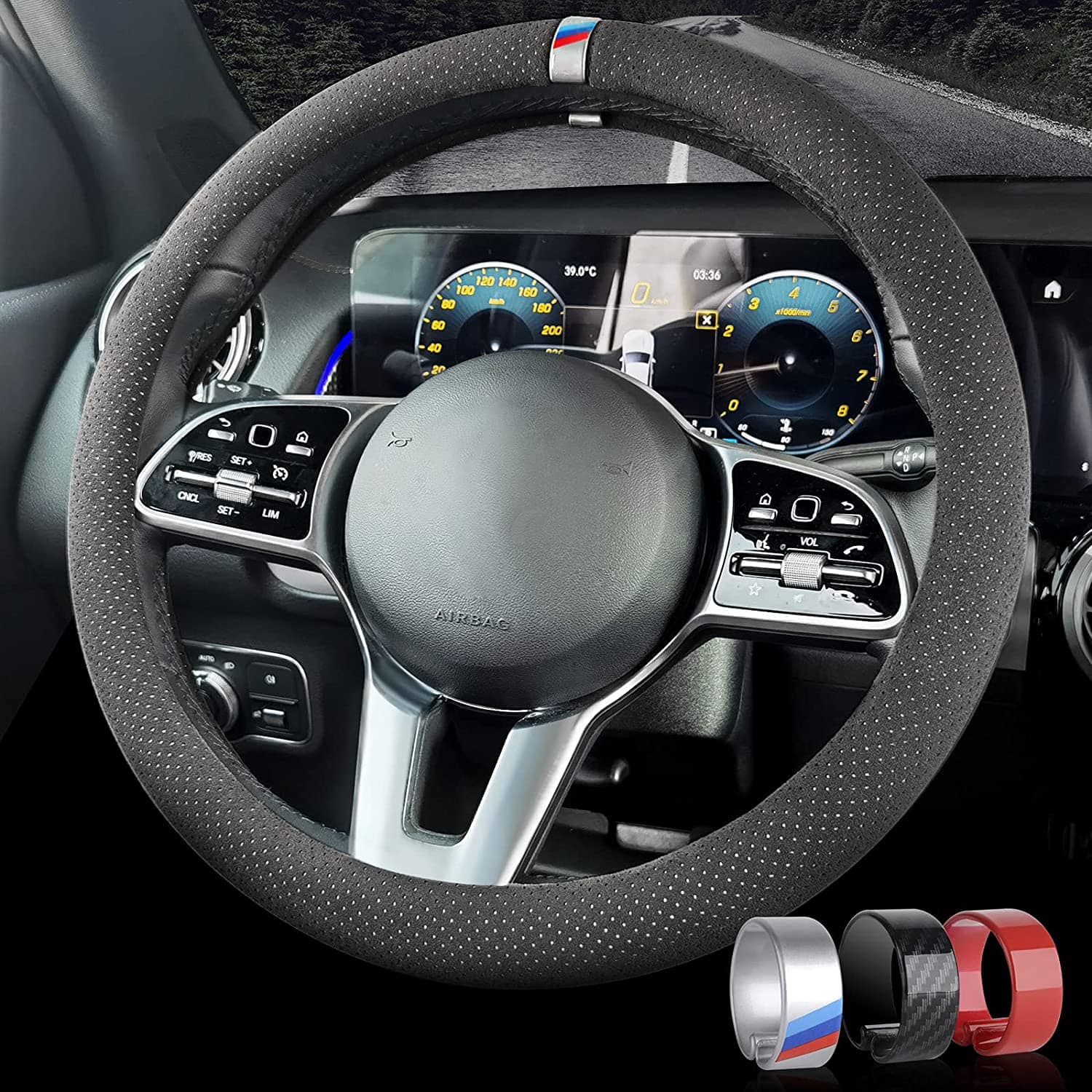 A classic accessory that you find in almost every car on the road. The Steering wheel cover is a great addition to enhance the aesthetics of your Liberty's interior. Available online or in local shops, these covers can be found with loads of colors, trims, and logos. The most popular steering wheels are made of leather, suede, textile, velour, sheepskin, and even Alcantara.
Some of the brands that make nice quality steering wheel covers are Rixxu, Coverking, Plasticolor, and Wheelskins. The cost of such an item ranges from 3 dollars for the cheapest one, and $ 60 for a high-quality cover.
Shift knobs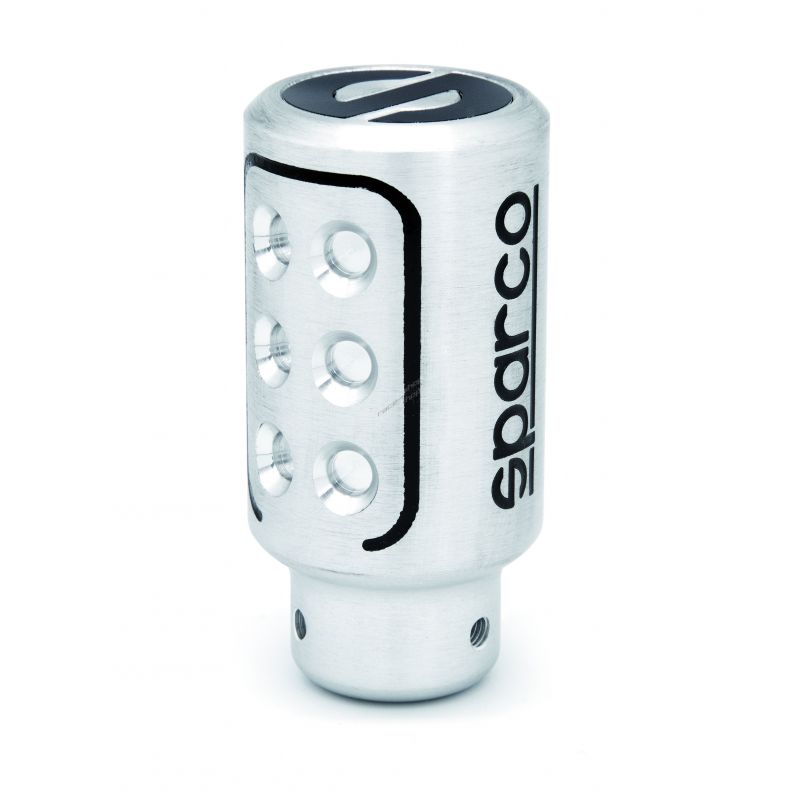 Transmissions are an important part of any vehicle. For true car lovers, nothing is better than changing gears in a manual car. This means your hand is always on the shift knob which can be frustrating perhaps even a buzz killer to grab a worn-out and faded shift knob. Luckily, there are many shift knobs that you can add to your Jeep Liberty for less than $ 50.
You can grab for yourself a nice Sparco or Mishimoto shift knob with steel construction and a wide variety of color finishes. If steel is not your style, you can upgrade to a leather knob with chrome inserts or Carbon Fiber from MOMO for a tad over $ 100.
Pedals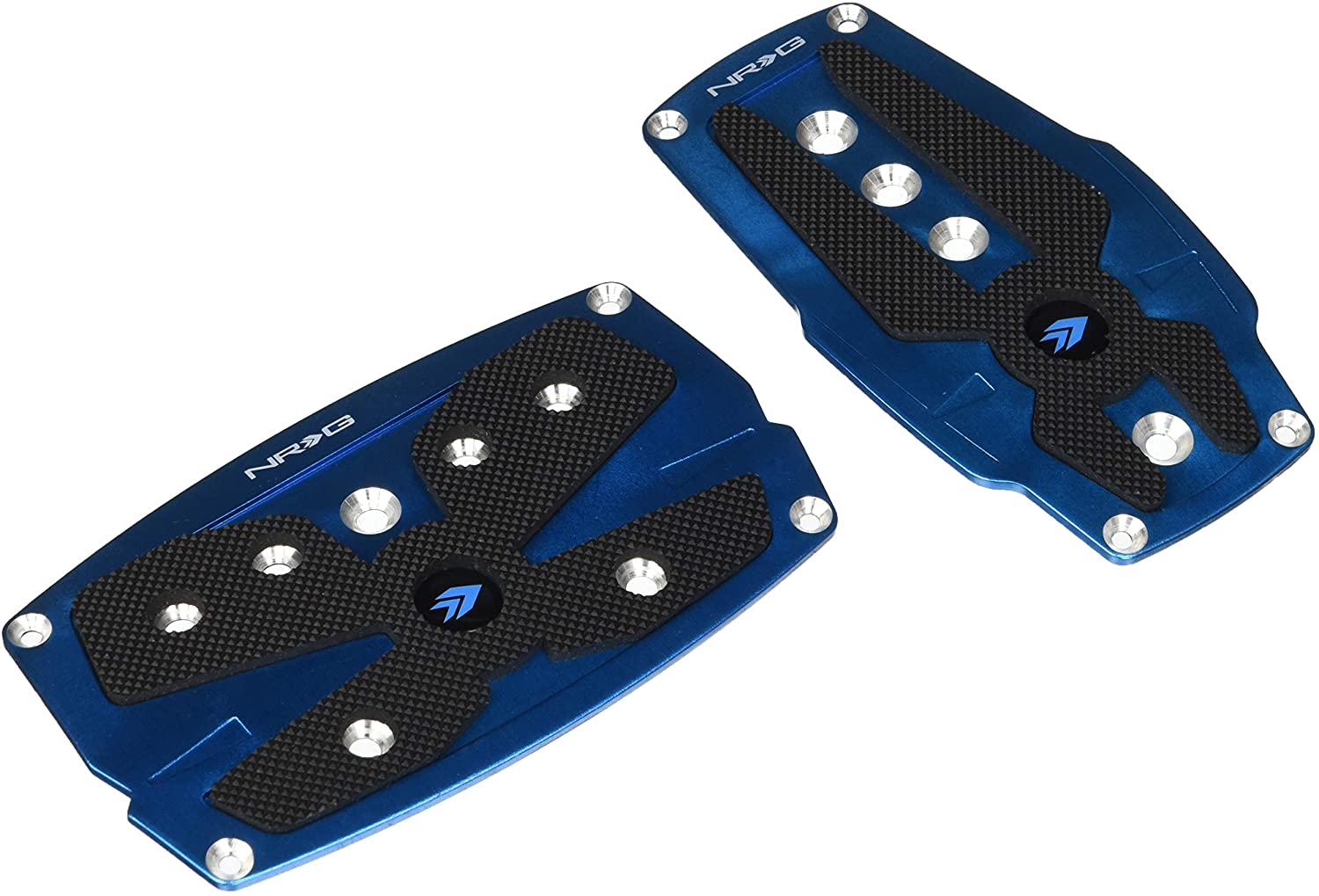 The pedals are the most wear and tear-prone part in any vehicle due to the constant pressure plus dirt that comes from shoes. Most of the factory pedals come in black plastic that does not do much for the vehicle. To make driving your Jeep Liberty more fun and better looking from the inside, I recommend you purchase a set of NRG Innovations aluminum pedal pads with rubber inserts or Caron Fiber for $ 35 or less. They feature solid aluminum construction for durability and better foot grip alongside a couple of color choices like red and blue.
Exterior accessories
The exterior of your car is the center of attention it is the first people see when you drive nearby. Just like the interior, the exterior also has tons of accessories to add and make your Liberty look sleek and unique.
Lightbars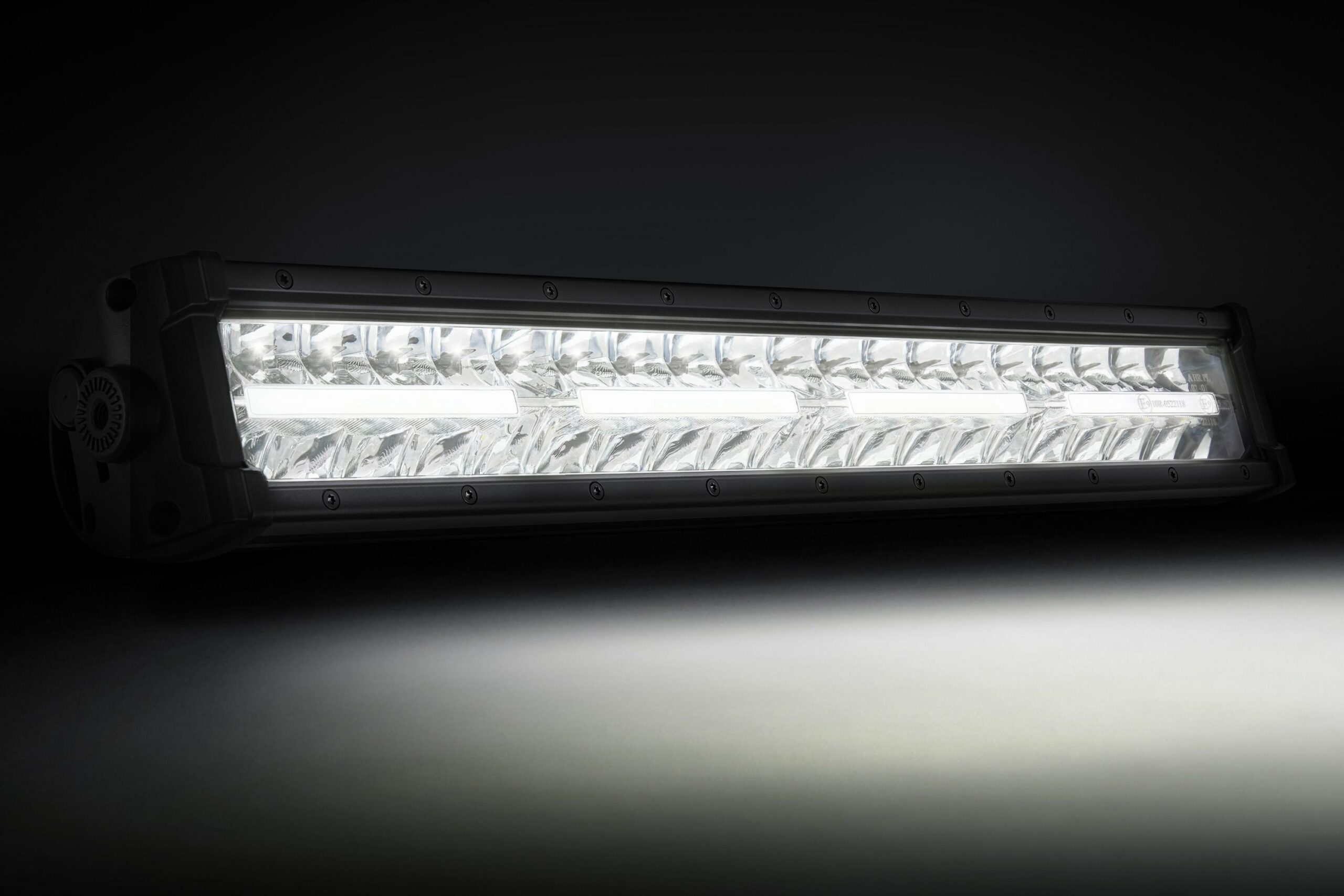 This is perhaps the most common add-on among the 4X4 community members. Lightbars not only light up the road ahead but also add a rugged tough look to your Jeep Liberty. One of the tops recommended light bars you can get in the market today is the Lumen E-Mark combo 22" with DRLs.
It has unique side reflectors to increase the light output. It features spot beams in the middle for long-distance and more focused illumination, and flood beams on the sides for wide-area illumination. It contains dual-row 40 LED light bulbs with state-of-the-art technology for the best performance possible.
The light bar uses less power consumption and long-lasting bulbs life that functions in extreme weather and temperature conditions, -40 degrees and up to 140 degrees Fahrenheit. It has an aerodynamic design that reduces wind noises when cruising on the highway, in addition to aluminum alloy housing with a black finish, and polycarbonate lens that is resistant to impact, corrosion, and vibrations.
The E-Mark light bar comes with integrated Daytime Running Lights, illuminated separately, to make your Liberty more visible for other road users. It comes with a package that includes mounting brackets, wiring harnesses to ensure an easy and fast installation process. The cost of this light bar is $ 160. Not friendly to your wallet, but it is worth it.
Fog lights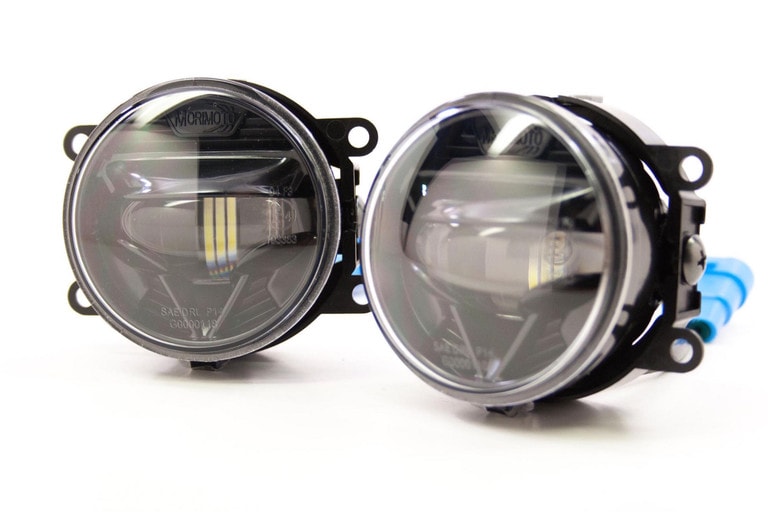 Many vehicles roll out the assembly line with no fog lights, while other models come with front and rear fog lights. Although they are not compulsory to have, fog lights contribute a lot to keeping you and other road users safe making your vehicle look a lot better. There are many options to pick from. The safest and most obvious choice is the OEM or factory fog lights. They are made specifically for your vehicle's make and model. You can also purchase custom LED fog lights that are brighter and really add to the looks of your Liberty.
For less than $ 200, you can pick a set of Lumen or Morimoto projector LED fog lights with integrated DRLs. They come with a custom jaw-dropping design and low power consumption LEDs, which makes them efficient. Plus, these lights are made with aluminum housing with a high-resistance polycarbonate lens for extra protection.
Bumpers
Bumpers contribute to probably 80% of your Liberty's look, but a damaged or faded bumper can ruin it for you. The logical solution many may consider is buying bumper covers to keep them safe from road debris. If money is no object to you, buying new replacement bumpers is the way to go. OEM replacement bumpers will fit perfectly on your Jeep with no trouble or worries, and give it a fresh original look.
On the other hand, if you are an off-road maniac, you can take off the original bumpers and get your Jeep heavy-duty steel bumpers. The latter can handle the weight of a winch, features a bull bar, and off-road lights mountings. In addition, it offers extra protection to your Jeep Liberty and gives you the freedom to install larger wheels, tires, and skid plates.
Wheels and Tires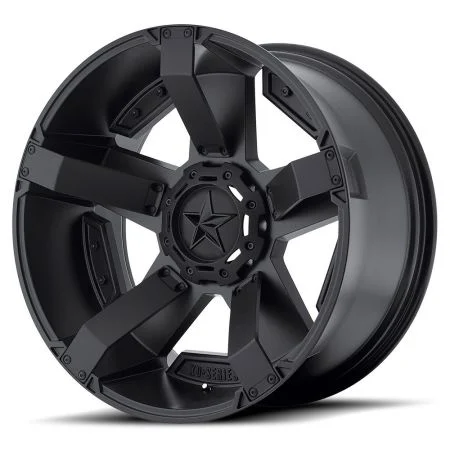 Do ever look at your car and just think to yourself: something is not right? There is a high chance that you still have the stock rims and wheels on. First of all, if you are a fan of the factory wheels, but they are curbed or damaged, you can take them to a local shop and get them fixed. In case they cannot be fixed, you can find a replacement anywhere in the market. Wheels and tires can influence not just the ride of your vehicle, but the looks as well. Luckily in this day and age, you can discover many options to help you fix that. One of these options is changing the rims of your vehicle.
Blacked out 2008 Jeep liberty with a set of 17" inch matte black XD811 ROCKSTAR 2 wheels. Sounds mean, doesn't it? They are made of lightweight materials featuring a race-style design. The Rockstar wheels are legendary when it comes to off-road performance. They are an absolute favorite among mudders, rock crawlers, and off-road racers. On top of that, they come with a free installation kit. Obviously, there are other rims available on the market. The style you go for depends on your personal preference.
A cheaper alternative to changing the rims is changing the tire. The style and design of a tire can make your Liberty look wider, meaner, improve handling and ride quality. IRONMAN all-season RB-SUV tires are a solid choice to pick. They feature different tread patterns, tough construction to long-lasting, and ride better on the highway.
On the other end of the spectrum, you can purchase BFGoodrich T/A all-terrain tires with outlined white lettering. These tires are made to endure any rough terrain. Lastly, there is Michelin all-season Defender LTX M/S. The tires combine tread patterns with a tough construction using the latest tech to provide a smooth ride and help lower fuel consumption.
Running boards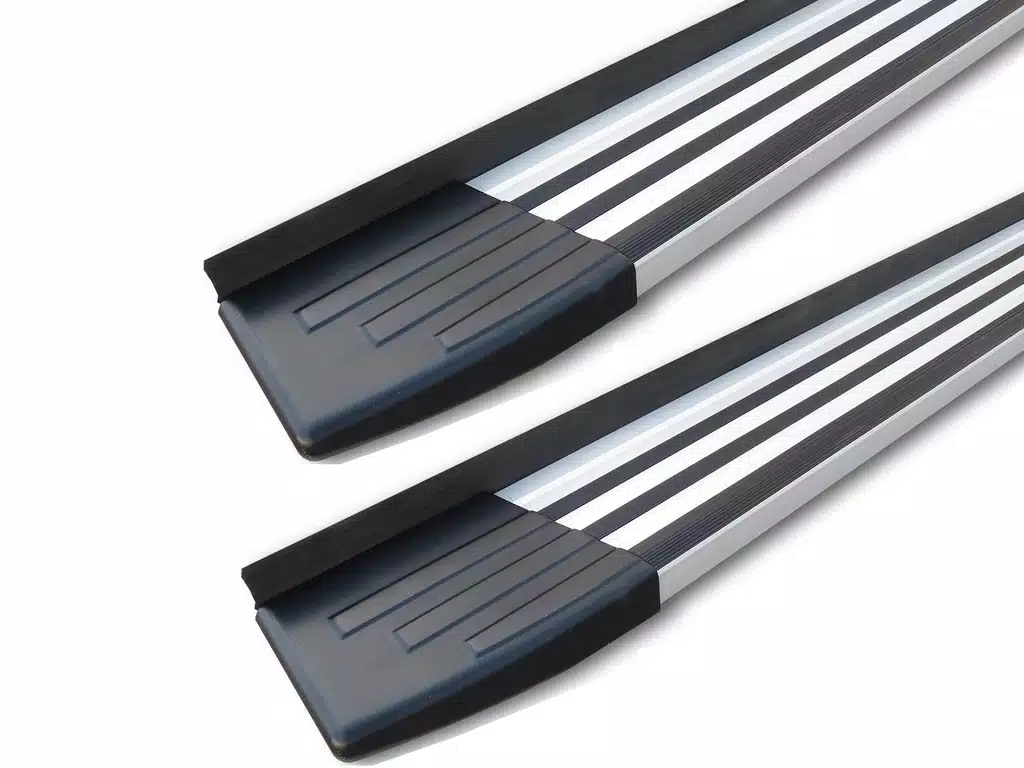 Running boards and side step bars make your vehicle more convenient to use and easy to live with. In addition, they contribute to giving your car a better look. SteelCraft is one of the leading accessories manufacturers and a great choice.
Their step side includes a 3" heavy-duty tube fabricated from durable T-304 stainless steel. Plus, a custom non-slip polyethylene pad to make sure that you climb into your Liberty safely. Moreover, they come with a limited lifetime warranty against factory defects.
Westin E, Aries, APG, and Tuff-Bar are other brands that make solid side steps that fit perfectly on your Liberty for $ 300 or less. A note to keep in mind, some side steps may require additional modifications or drilling.
Fender Flares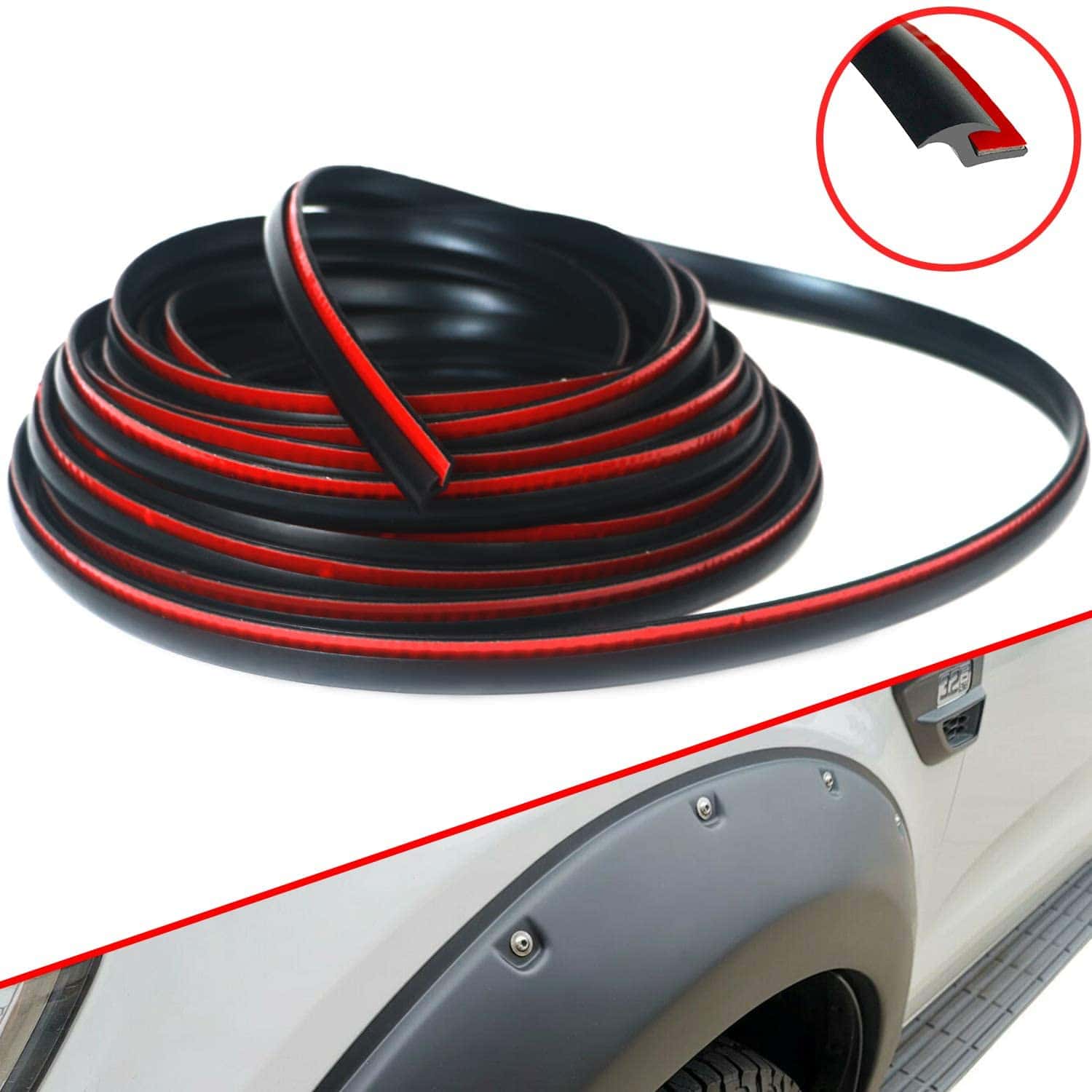 Fender flares are an extension of your car's body and they provide protection from all the dirt and debris on or off the road. Larger fender flares will give your Jeep Liberty a wide stance and more road presence. On top of that, it allows you to fit bigger off-road tires.
Some fender flares may require drilling and extra modifications to install properly. Some off-road enthusiasts prefer to delete them all at once. So it depends on the style and looks you are searching for.
Chrome Trims
Some Jeep Liberty owners like to go the extra mile and try to give their car a more plush classy look by adding chrome trims to the exterior. It includes mirror covers, fuel cap cover, door handles, grille, light surround, window surrounds, and even chrome rims.
Pro tip: chrome accents are expensive, and too much of it can ruin the look of your Liberty.
Mudflaps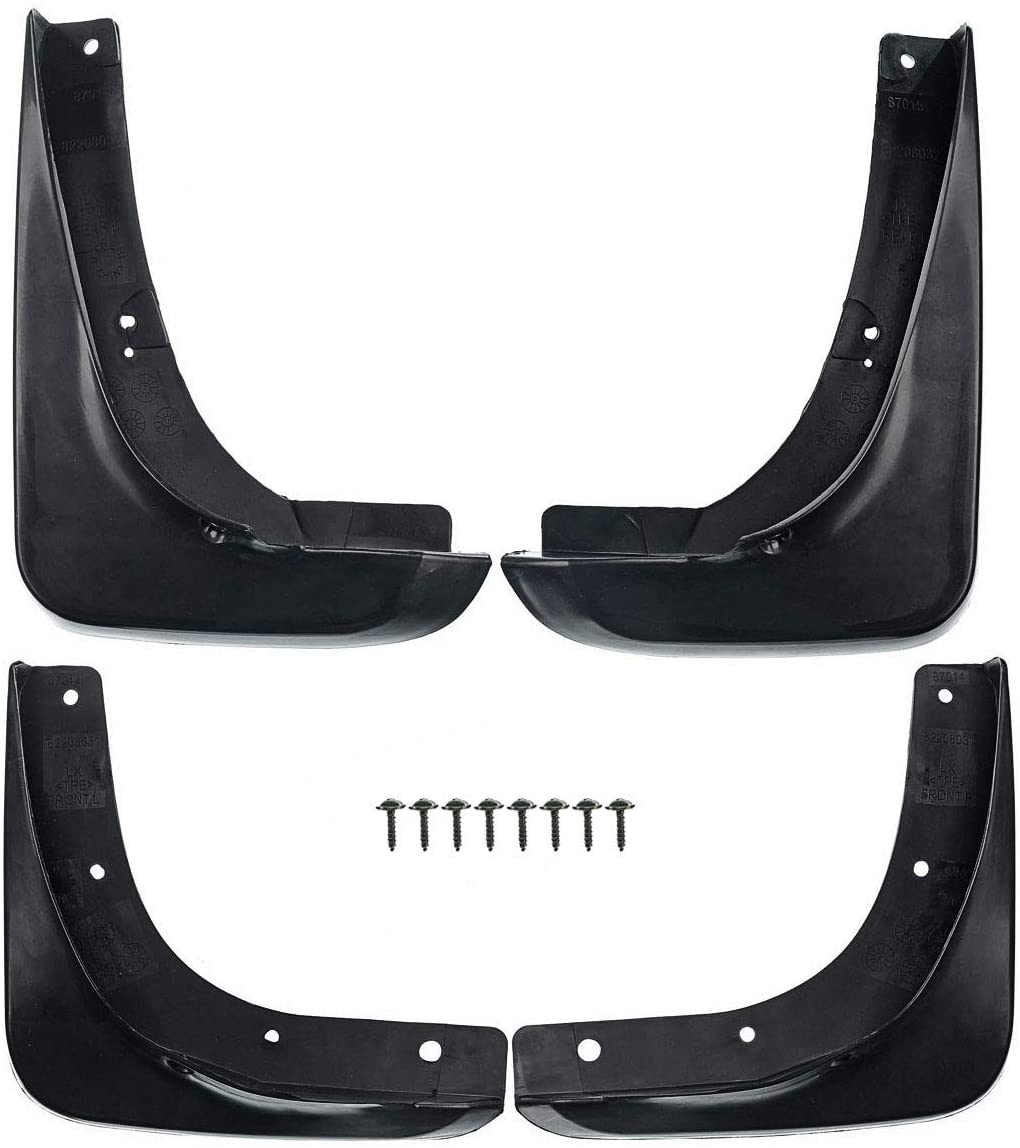 If you drive on gravel or dirt roads most of the time, this accessory can save you a lot of trouble. Mudflaps do a great job in protecting the body paint from damage and scratch caused by the debris. Any mud flap will do the trick, but I recommend some high-quality Sparco mud flaps that look great, and last longer.
Roof racks and cargo boxes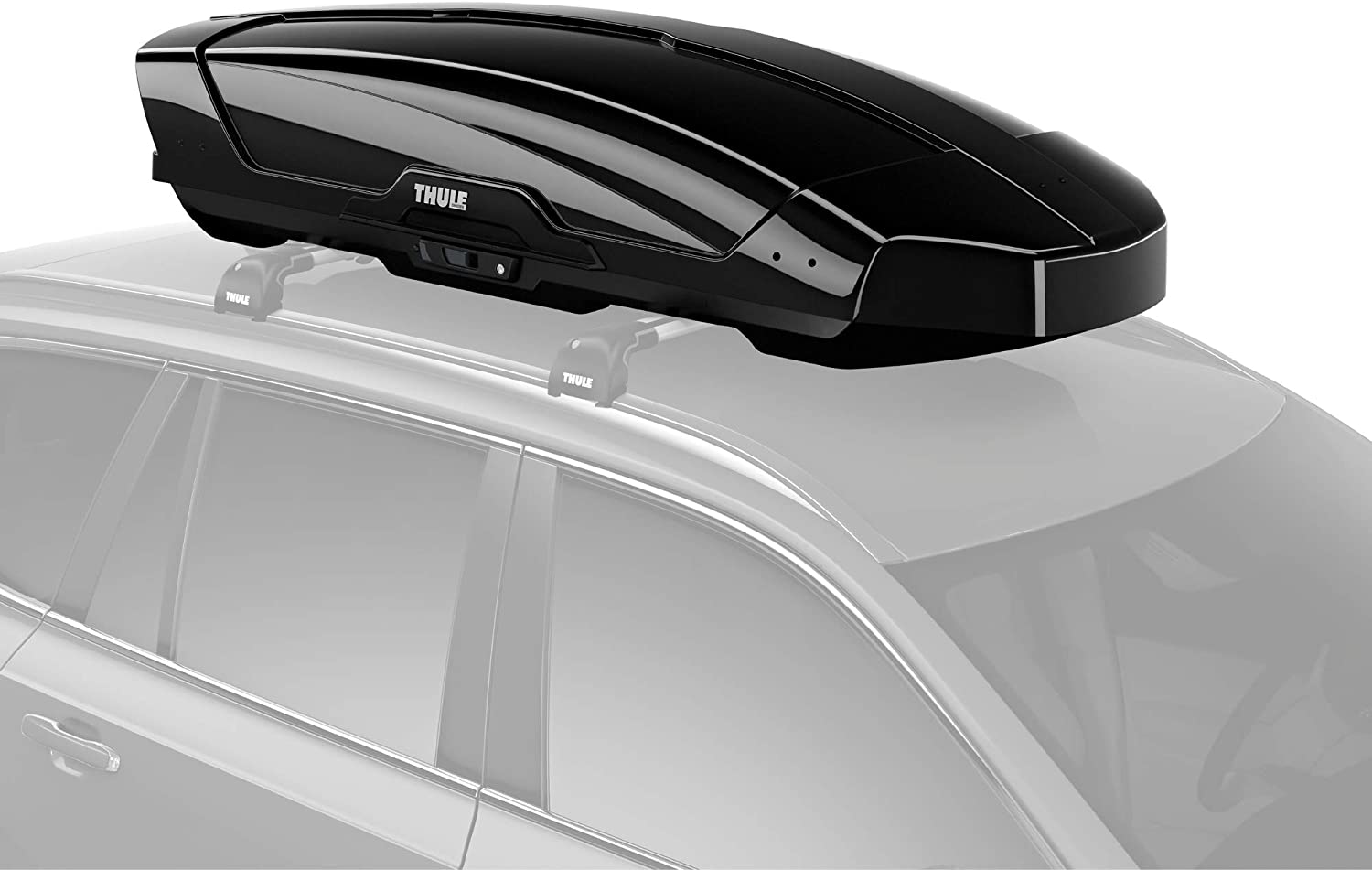 The Jeep Liberty is meant to be a family hauler and many people take them on camping trips or off-roading with friends. On long journeys, you carry heavy bags and lots of camping essentials. In this case, your best solution is a roof rack with a big cargo box. Thule Motion XT cargo box is a great option that combines sleek style with functionality. It offers 22+ cubic inches of space and opens on both sides.
Exhaust tips
Fitting a new exhaust tip on your Jeep may not be a bad idea after all. You may not get the functionality of a complete system, but it definitely adds to the looks of your car.
Suspension kits
Suspension and lift kits are very common in the Jeep community because they offer a lot of benefits. For instance, fitting new shock absorbers or a suspension lift kit on your Jeep Liberty will allow you to fit bigger 33" or 35" inch off-road tires. In addition, it will improve the handling and ride quality. The cheapest lift kit is a spacer kit that you fit on top of the OEM strut to give your car a more balanced look and eliminate rake.
However, for extreme off-roading, it is recommended that you install more capable kits like FOX, Bilstein, or Skyjacker. In addition to the menacing looks, these kits will reduce the nose-dive under sudden braking and they are easy to install.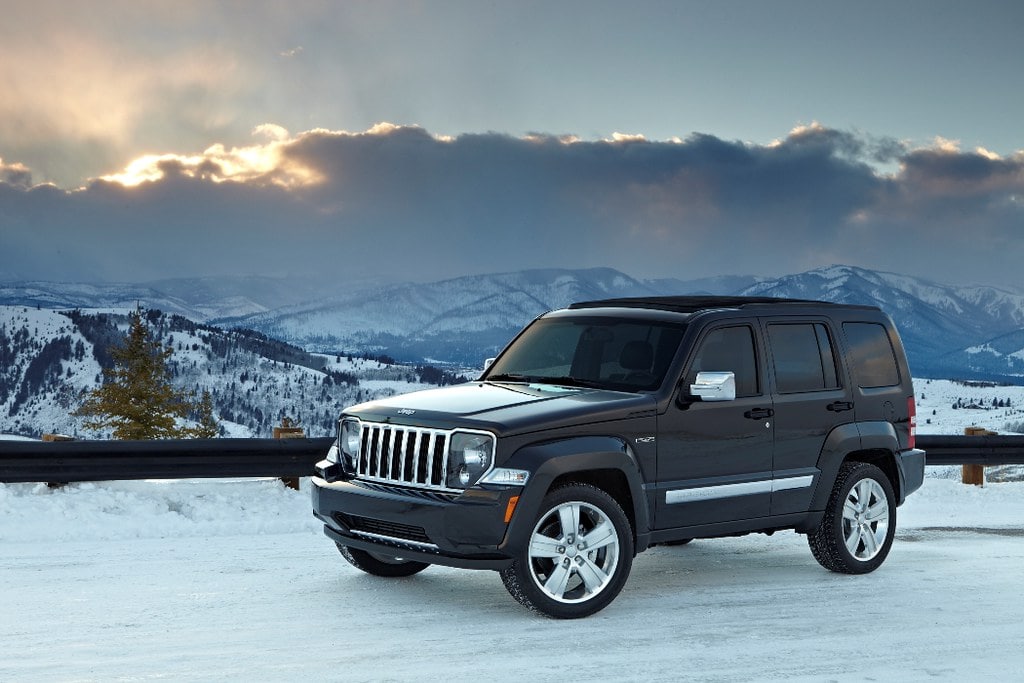 FAQs
Question: What is the most affordable Jeep?
Answer: Jeep offers a massive lineup with a wide variety of trims and features. The most affordable models are the Jeep Compass, Jeep Renegade with starting MSRP of $ 22,000.
Question: What Jeep is most reliable?
Answer: According to consumer reviews, the Grand Cherokee model is the most reliable Jeep you can buy today. With 80/100 rating, the Grand Cherokee is expected to last up to 150,000 miles before getting major repairs.
Question: Is it expensive to maintain the Jeep Liberty?
Answer: On average, the Jeep liberty will cost about $ 600 in repairs annually.
Conclusion
Not to beat around the bush, any accessory you add to the exterior, interior, or any performance part for that matter to your Jeep Liberty would be more than a good idea. It is generally a good comfy ride, but it could use some serious upgrades.
It is worth mentioning that this is a general list of accessories I recommend, and there are a lot of additional parts to find in the market. Thus, make sure to buy something that goes along with your personal preferences and fits the make and model of your Jeep.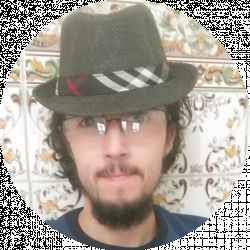 Latest posts by Tommy Verrcity
(see all)