There are several reasons why the Jeep Patriot is so popular and adored by its owners. But it doesn't mean the SUV is great right out of the box. In fact, most Wrangler owners regard their car as a foundation for modifications, and the aftermarket offers a plethora of options to truly make your Jeep distinctive.
In this guide to Jeep Patriot accessories, we'll look at some of the more cheap Wrangler additions, ranging from cosmetic upgrades to making your car more utilitarian and practical. We will also focus on "hardcore" modifications like lift kits and performance enhancements, as well as basic accessories that can be added quickly and simply to give your Patriot a lovely personal touch.
Interior Accessories
Bestop HighRock Under Seat Lock Box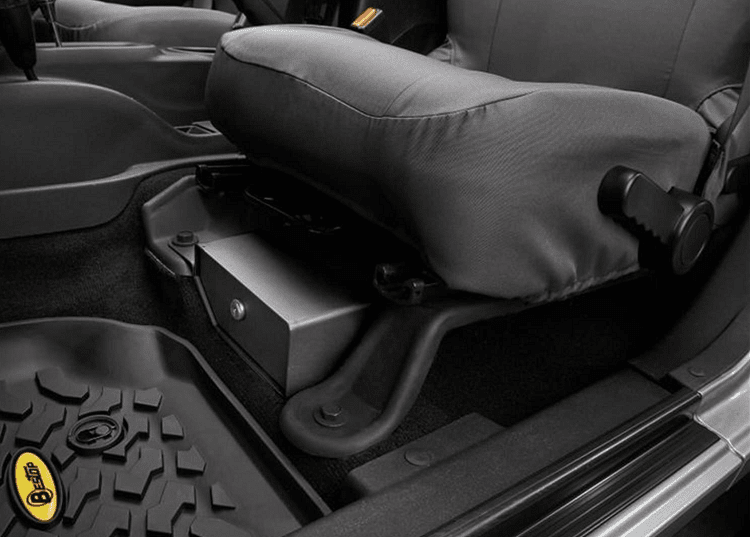 Here's an item you might not have realized you needed. Bestop provides a HighRock Under Seat Lock Box designed exclusively for the Jeep Patriot 2007-2018.
This box, which is fitted with a pick-resistant cylinder lock, provides lockable, concealed storage beneath your driver's seat. It's a really straightforward product to install because it makes use of the factory seat riser bolts—no additional hardware is required.
The lockbox is made of super-tough, 16-gauge carbon steel and is finished with a textured black powder coat. It is 17′′ length, 7.5′′ wide, and 3.75′′ high. The internal dimensions are 16′′ length, 5.75′′ broad, and 2.78′′ high.
Pros
Easy to install

Inconspicuous
Cons
can be pried open

Drawer doesn't open fully
MAXLINER Floor Mats 2 Row Liner Set Black for 2007-2017 Jeep Patriot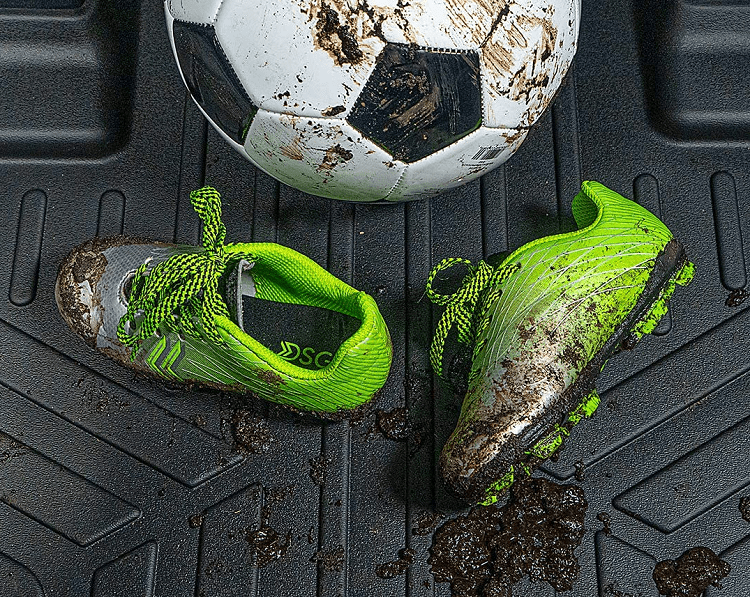 The MaxLiner Floor mats are flexible and rigid that is built to withstand anything. It attaches to your original Jeeps fasteners and covers every inch of your floor to protect your carpet from any spills. It has a reinforced outer lip that fits into Jeeps carpet sealing moisture and dirt from penetrating your carpet.
The Maxliner not only provides superb protection it also has a sleek design that adds to the overall look of your Patriot. With a modern design and textured surfaces it really has a look that I gravitate to.
It is well worth the investment to protect your carpet while having a sleek and appealing mat. The floor liner hangs on to any dirt and grime that you might bring back with you from any adventures but no need to worry about slipping as the textured grooves keep the traction for any stick-shift drivers.
Pros
Modern Design

Easy install

Protects your carpet
Cons
Large investment

May have gaps
Danti Roll Bar Grab Handles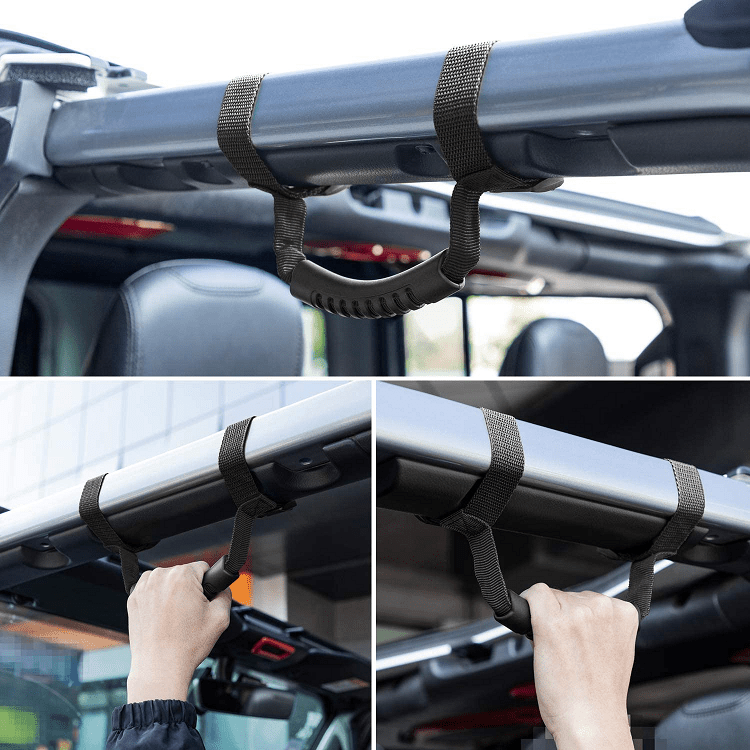 You never know when grab handles will come in useful, and this Danti product is a low-cost method to add some to your Jeep Patriot. These grab grips come in two sizes: standard and heavy-duty.
The standard version is available in black, blue, or red, while the heavy-duty variant is available in the same colors but with a camo finish.
These are non-slip grips made of ABS and canvas that assist secure passengers on a trail or bumpy road. These handlebars are durable and weather resistant, and they can be quickly and simply installed to your Patriot without the use of any tools.
Pros
Very durable

Large range of colors

Easy to install
Cons
Some may pop off over time

Made of plastic
ApolloIntech Overhead 6-Switch Pod / Panel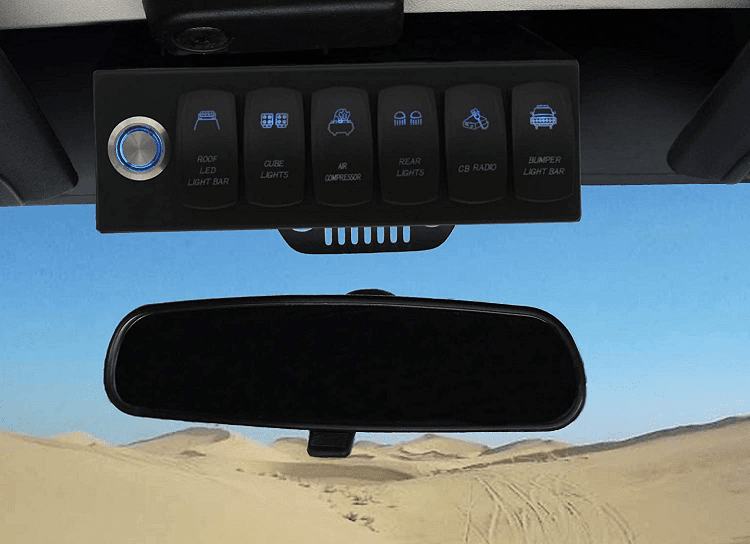 If you're one of the numerous Jeep Patriot owners who use their vehicle off-road, you should consider purchasing an overhead switch panel.
This 6-switch pod/panel from ApolloIntech is available in either pro or regular variants, with three different colored backlights: green, blue, and red. It has well-written instructions so you won't be spending hours de-coding them before you even start the install.
The panel, which is designed for the Jeep Patriot 2007-2018, has diodes to safeguard critical accessories, such as LED lighting, from "field collapse."
It has a maximum output of 100 amps and is compatible with a broad variety of V-Series Contura rocker switch covers (II, III, IV, V, VI, VII, XIV). This is a simple plug-and-play option for adding a rocker switch panel to your Patriot.
Pros
Plug and go installation

Different backlights

Simple Instructions
Cons
Exposed wires

May need additional tools
Eastyard Auto Center Console Armrest Pillow Pad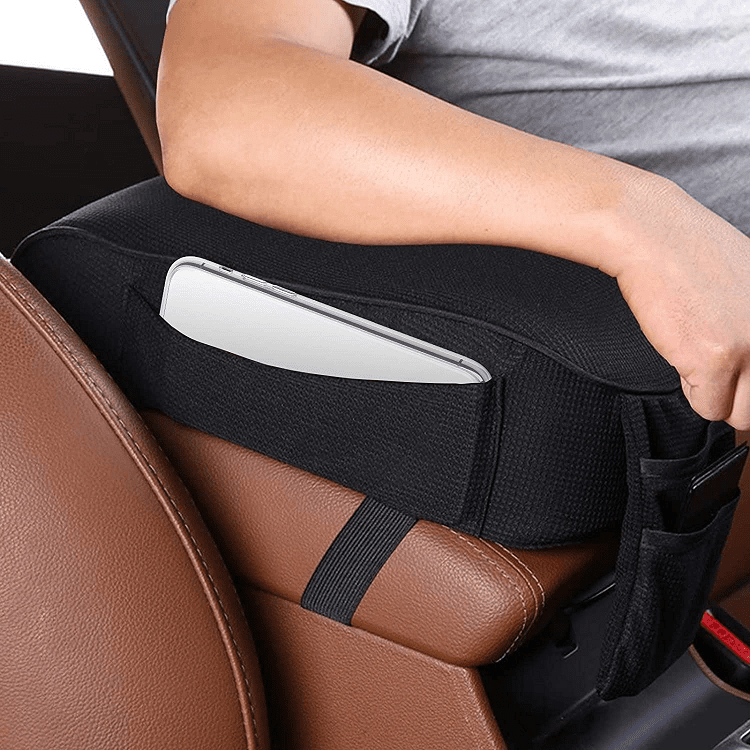 This cover is made of strong-grade neoprene and is incredibly easy to install. It is designed to give an extra layer of protection for your armrest. It has an ergonomic design to keep you comfortable on longer drives along with memory foam as an extra layer of comfort.
It doesn't have much to it, but it does come with a handy storage bag where you can put your phone or other miscellaneous objects within arm's reach. It's washable, so with minimal care, you'll get a long life out of it. The armrest is very easy to install with clips that attach to your car's center console.
Pros
Easy to install

High-quality material
Cons
VDP 31700 Overhead Shelf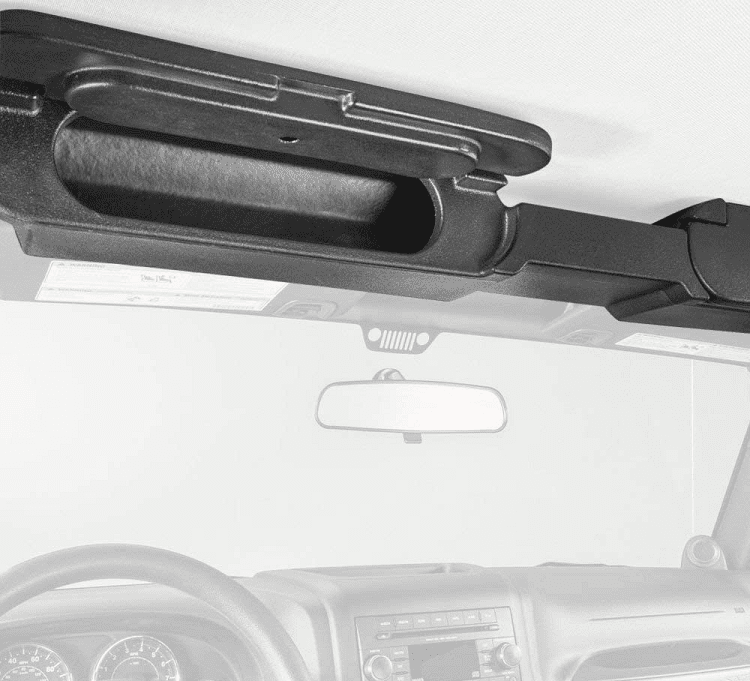 The overhead storage console makes use of the area above your visors that is normally unused. It enables you to increase storage capacity without interfering with your top.
It is compatible with both hard and soft tops, and it does not matter if your top is up or down. The overhead storage console is completely enclosed and installs without the need for any tools or drilling.
The extra storage is very useful and easy to access! You can keep flashlights, phone chargers, sunglasses, even road snacks in the storage console. Some reviews state you might need longer straps to install but it didn't seem like a deterrent.
Pros
Easy to install

Keeps your belongings secure
Cons
May make your Jeep look crowded
iBuddy Dog Car Seat Covers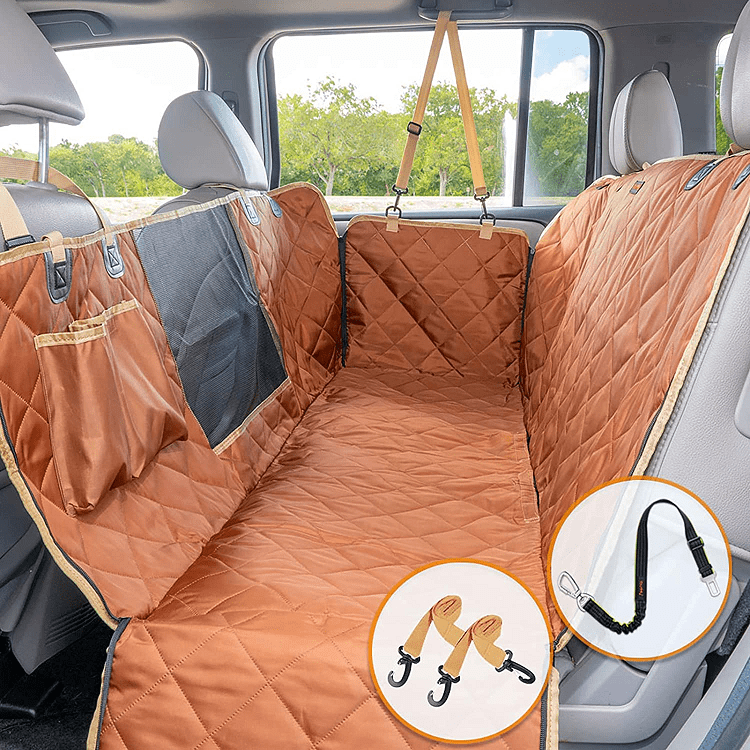 Dogs and Jeeps go together like peanut butter and jelly! But your furry friends can leave hair and potentially cause damage to your vehicle, adding a seat cover is the best way to remedy the situation.
It is waterproof and nonslip ensuring your pet has a smooth ride. Along with its various color options: Brown, Blue, and Gray you can match it to most interiors.
This specific seat cover is my personal favorite because it includes a mesh window to allow airflow and you're able to check in on your furry companion.
It will also assure your pet is able to see you as well which is essential for more anxious pets, and no chemical smell either since it's made out of environmentally friendly material.
The hammock design also keeps your dog off the floor preventing injury if there's an emergency brake or sharp turn which when off-roading is a frequent occurrence. If all of that wasn't enough it comes with storage pockets too, for treats or leashes. I love that it protects my car from mess and scratches while keeping my dog safe.
Pros
Easy installation and removal

Waterproof

Machine washable

Protects your vehicle
Cons
Takes up space backseat for other passengers
Cestovet Car Stereo Radio for Jeep Patriot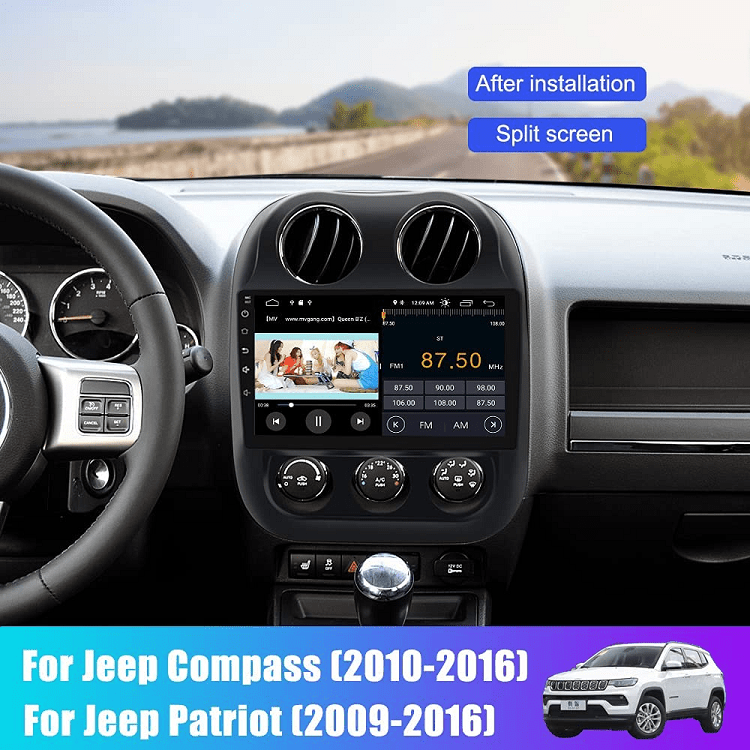 What is a better way to upgrade your Jeep than with a touch screen stereo system? It includes access to GPS, Apple Car-play, and Android Auto also has the option to connect it to your backup camera. A sleek design that fits seamlessly into your car without adding any unwanted bulk.
You can connect it to your phone hotspot or wifi, I love this feature so I am able to play my favorite podcasts. It is a very simple plug-and-play installation making it almost effortless to get back on the road and enjoy your 21st-century upgrade.
It gives the ability to connect hands-free phones calls and music keeping you safer on the road.
A large number of reviewers express nothing but good about this stereo system, although a few one-off cases mention having trouble getting their A/C to work after install it doesn't seem too common of an issue.
Pros
Simple install

Adds a modern look

Hands-free calls
Cons
Some report A/C malfunctions

Slow start
Cargo Cover for 2008-2016 Jeep Patriot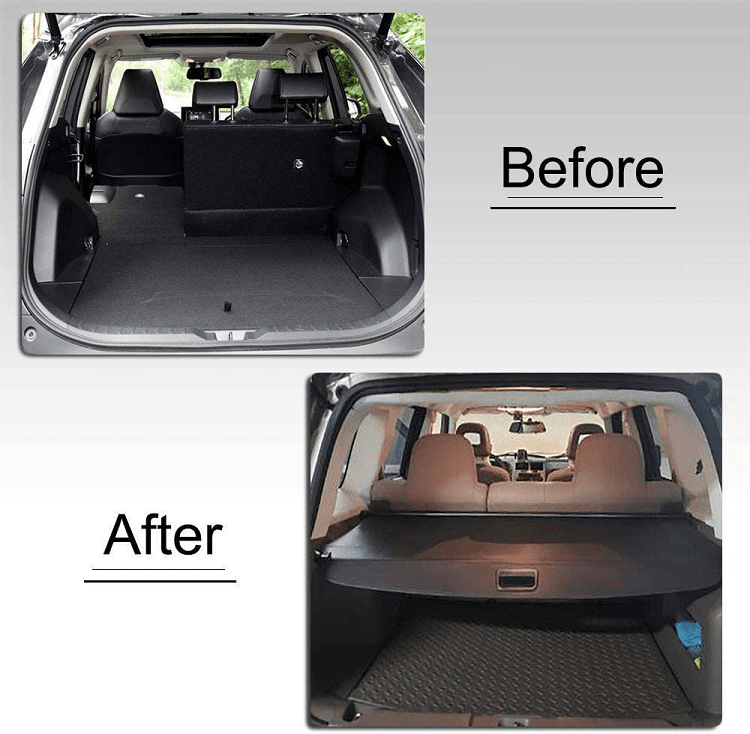 Security is very important to any car owner and keeping unwanted eyes from peering inside your vehicle to potentially steal your valuables. A fitted cargo cover allows peace of mind for you to have tools and many other important items out of sight.
I am a big fan of this cargo cover in my Jeep Patriot 2014 as I carry around many tools and my laptop almost always, so allowing me to have a cover that completely covers the trunk was essential.
Although it is more expensive than other cargo covers it's definitely worth the price, with no gaps and the cover being waterproof as well. Your items will be secure and dry unlike other covers on the market that leave gaps to see into your trunk and cheaper material.
Pros
Cons
Can be difficult to install
Govee Interior Car Lights with Smart App Control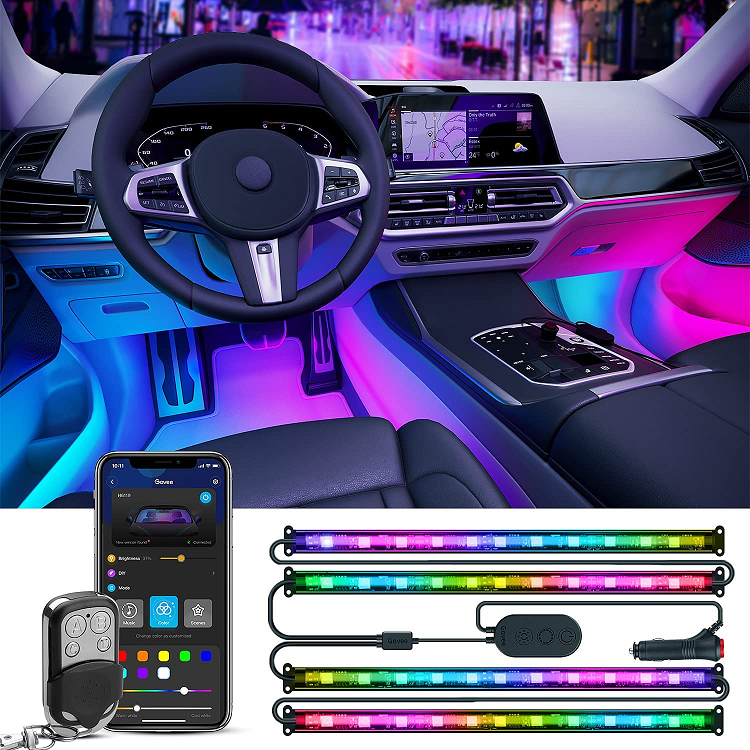 What is not to love about having a light show on wheels? The Govee interior car lights give you just that. With a built-in mic your lights can automatically sync up to your music and you can use the app to control and change with their 16 million light options.
The flexible tubing and a peel and stick backing the install is very simple, though some reviews state to prep the surface you are sticking the lights with alcohol to ensure your lights stay in place. The app allows endless customization to change the flashing and brightness.
Pros
Syncs with music

Easy to install

Very colorful
Cons
May not stick to every surface
Anker Dashboard Camera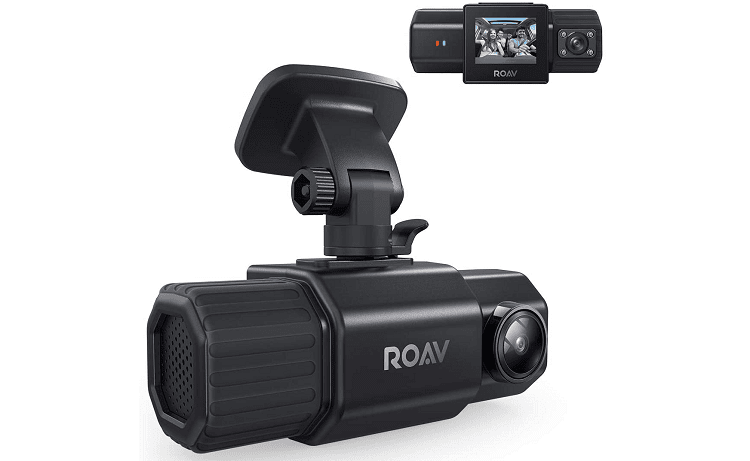 Anyone who owns a car should have a dash camera. These fascinating automotive devices can help you collect crucial evidence in the event of a car accident, other mishaps, or attempted vehicle break-ins. But why is the Anker Dashboard Camera one of the best?
Because it lies behind your rearview mirror, it has a low profile and can easily go undetected by unwary crooks. However, this is also convenient because it does not hinder your view of the road.
It boasts a 1080p camera that is not only precise enough to catch the finest details but also has a 170-degree field of vision. With this automobile device, all lanes are recorded on video.
It can even identify an occurrence by detecting changes in its gravity sensor. When it detects an accident, it automatically captures the occurrence. You can rely on this automobile accessory regardless of the climate or time of day.
Pros
Low Profile

High-quality camera
Cons
Has trouble with nighttime camera quality
nonda ZUS AccurateTemp Smart Tire Safety Monitor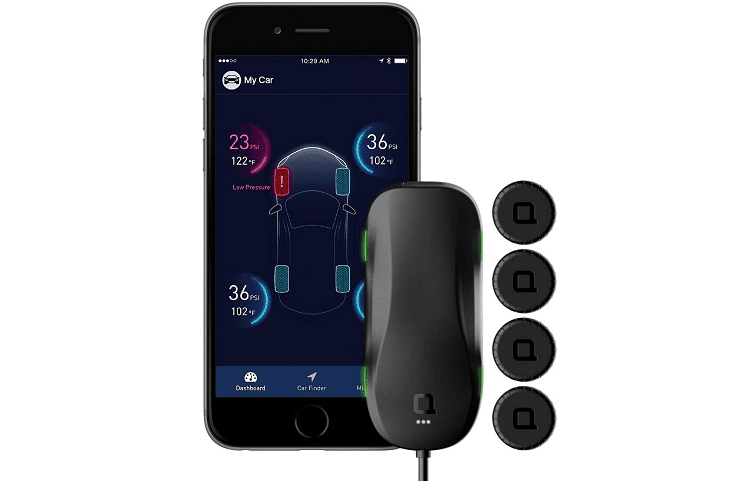 If you're a vehicle enthusiast or someone who loves to get the most bang for their money in terms of mileage, you'll understand the importance of car-tire care.
The Nonda ZUS Smart Tire Safety Monitor is your one-stop-shop for all things tire-related. It removes the guesswork from the current status of your tires by sending real-time feedback to your smartphone for each tire.
This automobile device detects air leaks by monitoring variations in tire temperature (°C/°F) and pressure (kPal/PSI/Bar), alerting you to impending tire blowouts. The monitor also records the dimensions of each tire, allowing you to schedule gas station stops for air or future auto maintenance, saving you time.
It will not only save you time and money when it comes to your automobile, but it is also a pretty simple gadget to install. It takes around 10 minutes and three simple steps. Because of its small size, you may take it on vacation or move it to the family car.
You may save up to 11 cents per gallon by utilizing the ZUS Smart Tire Safety Monitor to assure a return on investment with properly filled tires. Why not take that long-awaited road trip down Route 66 or across Europe now that you know how much more distance you will get on any pair of tires with this automobile accessory?
Pros
Real-time feedback

Save on gas
Cons
Some say it can get stuck on your tire
Maxsa Innovations Escaper Buddy Traction Mats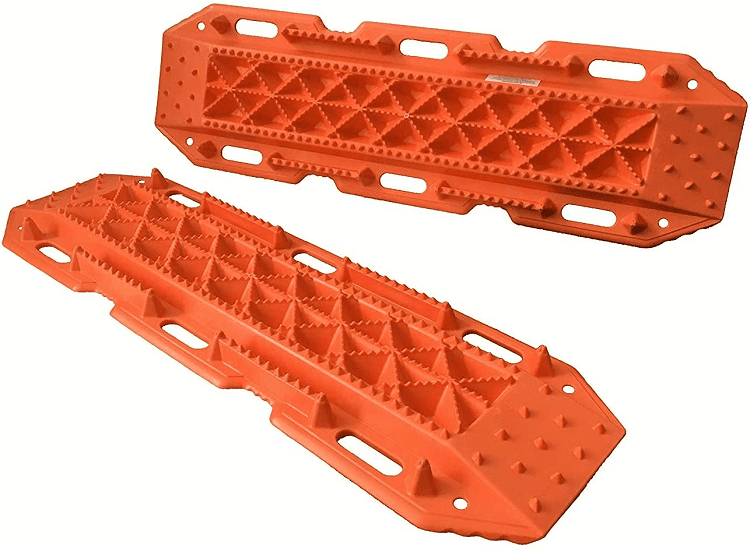 We have all been stuck in mud, snow, sand, or ice with tires spinning out of control with no service to call to for assistance. Not a fun place to be no matter how tough your wheels are. Made of heavy polypropylene plastic with spikes to catch your tires just a light tap on the gas and your car is free no need for towing or pushing.
The Escaper Buddy is able to withstand temperatures as low as 5F or as high as 212F and is a lightweight addition to your emergency kit, resistant to corrosion and UV rays. I highly recommend if you purchase anything from this guide I suggest this to be one of your top picks.
Pros
Heavy-Duty

Weather-resistant
Cons
Read instructions carefully
Exterior Accessories
Bolaxin Chrome Black Front Mesh Grille Mesh Insert Kit Compatible with Jeep Patriot 2011-2017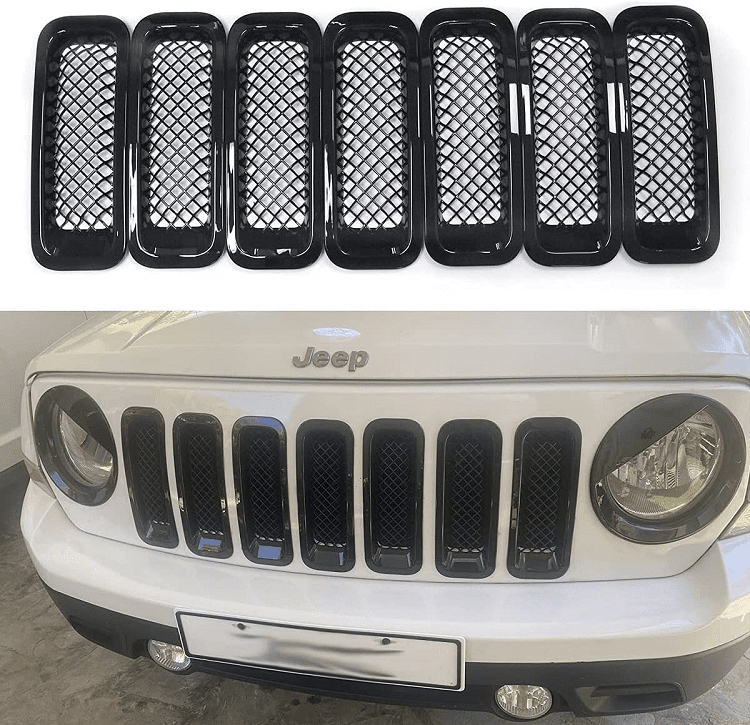 Bolaxin's matte black clip-in front mesh grille inserts will add a modest change of style to your Patriot. These grille mesh inserts are an inexpensive mod that is intended for the 2011-2017 Jeep Patriot models and are made of high-grade ABS plastic.
Please keep in mind that the grille inserts will not fit any special edition vehicles that already have factory inserts.
I definitely like the look it gives to my Jeep and you also have the option to get the angry eye inserts to complete the look. With the chrome finish, the inserts can easily be painted in different colors to match any style that you are going for with your Patriot.
Installation is streamlined with the 3m glue that just needs to be heated up and stuck in place.
Pros
Stylish

Easy to install

Customizable
Cons
Doesn't protect from rocks and dirt
Smittybilt Overlander Tent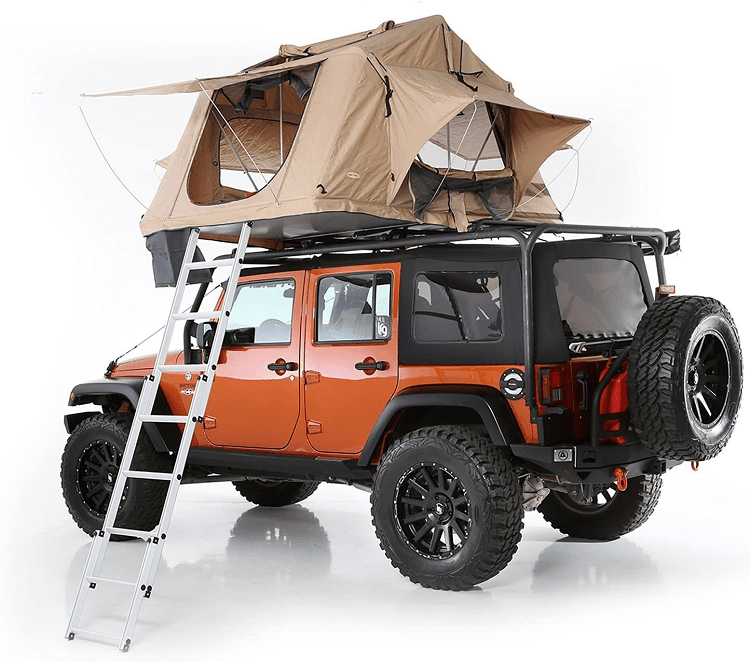 If you own a Jeep, you'll want to go camping at some point; it's almost like a natural law or something. When it comes to taking your Jeep on a camping vacation, a nice tent is always necessary.
Of course, you may take the traditional route and pitch an ordinary popup tent on the ground, but why do that when you can camp in style? Personally, I prefer the versions integrated into the Jeep hood to the ones that ride on a trailer, but either type is preferable to the freezing ground.
The Smittyblit standard tent is a perfect upgrade for any car camper with a heavy-duty waterproof and rain-fly to protect you from the element safe high above the ground.
It comes with a sturdy ladder to climb into your tent and is retractable for easy storage. As an avid camper myself I definitely think this would come in handy and eliminate the dreaded tent set up in the dark, which I have done more times than I'd like to admit.
I am big on star-gazing and watching the night sky which made the added feature of a mesh sunroof a great selling point! Nothing beats a day of exploring with falling asleep watching the beautiful night sky.
Smittybilt has a great history with making Jeep accessories and has become a trusted brand for over 50 years, which is upheld in their lifetime warranty for all products, not just the Overlander tent. A brand dedicated to off-road enthusiasts with products to make their legacy for not just Jeep owners but SUV and truck owners as well.
Pros
Trusted Brand

Heavy-duty

Waterproof

Lifetime warranty
Cons
Some report straps fraying over time
Iceboxx Body Mounted Bottle Opener Jeep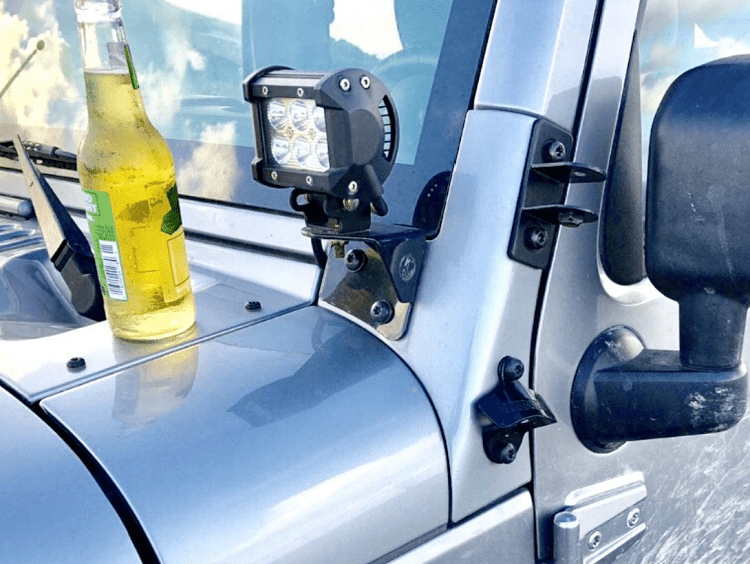 Alright, so this isn't the top Jeep accessory, but at roughly $23 for a Bottle Opener, it's one of the cheapest Jeep additions you'll ever buy, and that's a win in my eyes. It's a fantastic item to have if you're a beach bum or you're often going to Jeep meetups. It's ideal if you have a breakdown someplace else.
Just remember to have someone carry your beverage before your next escape maneuver. Also, pick cans over bottles whenever practical for two reasons. There is less weight to take about, and there is less risk of shattered glass.
Because Jeep owners should be prepared for anything at any time, this bottle opener assures you can save the day whether you're camping, hanging out in the pits, or rock climbing. It is a unique and useful addition to your Jeep and definitely a great gift for any fellow Jeep owners who seem like they already have everything.
Pros
Cons
May scratch up your exterior without adding washers
MotoFab Lifts Full Lift Kit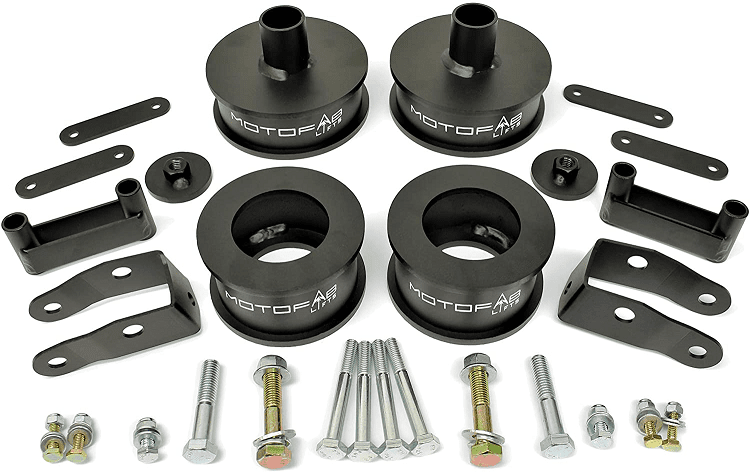 MotoFab Lifts' Full Lift Kit is a top-tier item. This company excels at what they do. They provide amazing boost kits that not only impress consumers but also critics like myself.
I believe 300 favorable reviews are more than enough to ensure that this is an excellent product. If you have a Jeep Patriot model from 2007 to 2018, you will be more than satisfied with this one.
It not only gives a 3-inch raise for the rear but also a 3-inch lift for the front. You will have an entirely new perspective on the world around you. Because the raise is substantial, the package also includes shock extenders, as the original shocks are incompatible.
So it comes with everything you need to install it from the comfort of your garage, eliminating the need to visit a technician or even a hardware shop. The kit is constructed entirely of solid steel. It is incredibly robust, and the black finish matches the color of the rest of the suspension system, reducing the possibility of rust and corrosion.
Pros
Installation via bolting on

Constructed entirely of steel

Shock extenders are included

Dependable brand
Cons
Instructions are poorly written
Bushwacker Rivet Style Smooth Finish 4-Piece Fender Flare Set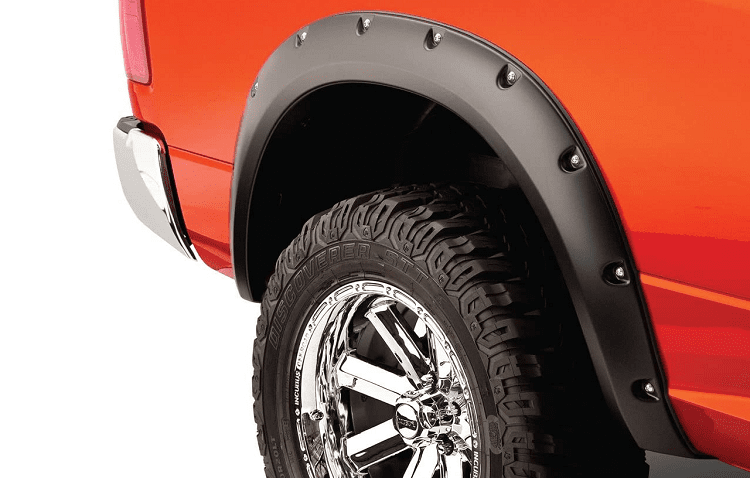 When you replace your Jeep's tires and lift kit, you'll undoubtedly want to upgrade your Fender Flares as well. They look good, but they also have a number of useful benefits, such as protecting your Jeep from minor dents, keeping mud and filth off your Jeep, and ultimately keeping pebbles and road grit out of your face in the summer.
Fender flares may be found practically anywhere, but the top brand I recommend is Bushwacker.
The Bushwacker Flares are a must-have not only for the stylish look but also made with ABS thermoplastic it is a quality you can't beat. It has built-in sun protection filters to keep those harmful UV rays off and their Dura-Flex technology so your flares can withstand even the toughest adventures. 
Pros
Great look

Durable

Easy installation
Cons
Flares may not be long enough
Falken Wildpeak AT3W all_ Season Radial Tire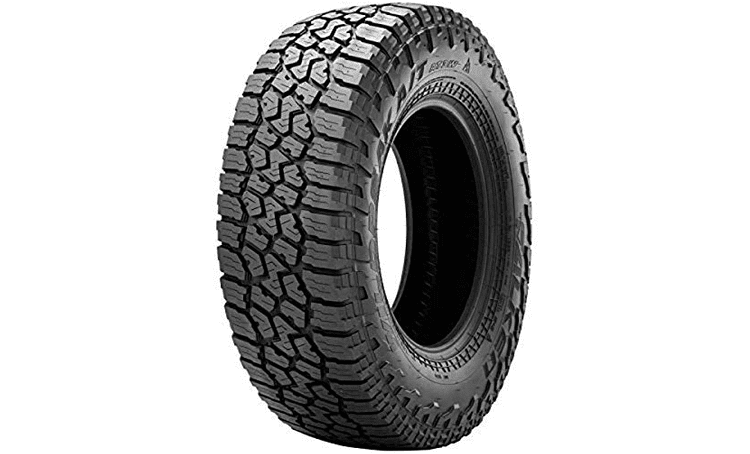 Falken emphasizes that the Wildpeak AT3W has the deepest tread in the all-terrain category. When it comes to off-road traction, this really benefits it. The Wildpeak is ideal for every off-road situation, including gravel, dirt, rocks, sand, and mud. To make this tire slip when off-roading, you must be a dedicated off-road aficionado.
Furthermore, this tire is extremely robust and strong, with a spectacular 55,000-mile treadwear warranty. That is, after all, one of the segment's longest warranties.
Fortunately, the Falken's strong off-road performance is complemented with excellent on-road performance. This tire offers quick handling as well as exceptional high-speed stability and braking.
The siping in the tread makes the Wildpeak suitable for driving in heavy rain and mild snow. It even has a 3PMSF rating for packed snow driving, which is uncommon in this category. However, the AT3W is a little louder on the highway than we would have preferred.
Pros
Useful in a variety of off-road situations

Excellent on-road stability and reactivity

Fantastic in the snow

Outstanding treadwear warranty of 55,000 miles
Cons
FAQs
Question: Are Lift Kits Bad For Jeeps?
Answer: I would have a long argument with anyone who believes that. Unless you buy from an unknown company, there is almost no possibility that the kit you acquire will create any issues with your Patriot.
Another thing to keep in mind is that regardless of the kit you use, the damage or deterioration is just temporary. You may just remove the kit to restore your factory performance.
Question: How Often Do I Need to Clean My Floor Mats?
Answer: It is entirely up to you how frequently you wish to clean them. As a general guideline, examine them on a regular basis to see how unclean they have become. If the mats become too dirty and lose their color, give them a good wash. The cleaner they are, the neater and tidy your automobile will appear.
Question: How Much Does it Cost to Install a Tire?
Answer: Most shops provide free installation with tire purchases, although some add-ons, such as new tire stems, may be charged. Mounting and balancing, as well as additional extras, might cost anywhere from $15 to $50 per tire, depending on the vehicle model and the amount of labor necessary. 
Conclusion
As a Jeep enthusiast, you have a plethora of options for upgrading or improving your ride. There's no disputing that owning a Jeep is a fantastic experience, allowing you to hit the open road and see everything the nation has to offer.
When selecting Jeep accessories, you should strike a balance between aesthetic and utility. While we all want our Jeep to look its finest and represent our preferences, you must select accessories that will last a long time and perform well.
My top pick from this list is the Smittybilt Overlander Tent, it is one of the biggest game-changers when it comes to upgrades. I get the most use out of it over any of the other Jeep accessories I own.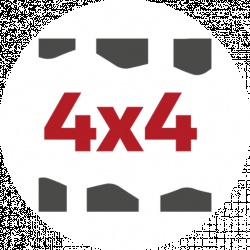 Latest posts by 4x4 Reports Team
(see all)