The Toyota Tundra is a great 4×4 vehicle right off the showroom floor; big V8, 4WD, plenty of towing, and hauling capacity for anything you need. Not only that, there's a wide variety of accessories for the aftermarket, so you can tailor your Tundra to suit your needs. In our Toyota Tundra Accessories Guide, we're going to look at some of the best accessories you can fit into your Tundra. Let's get started.
Floor mats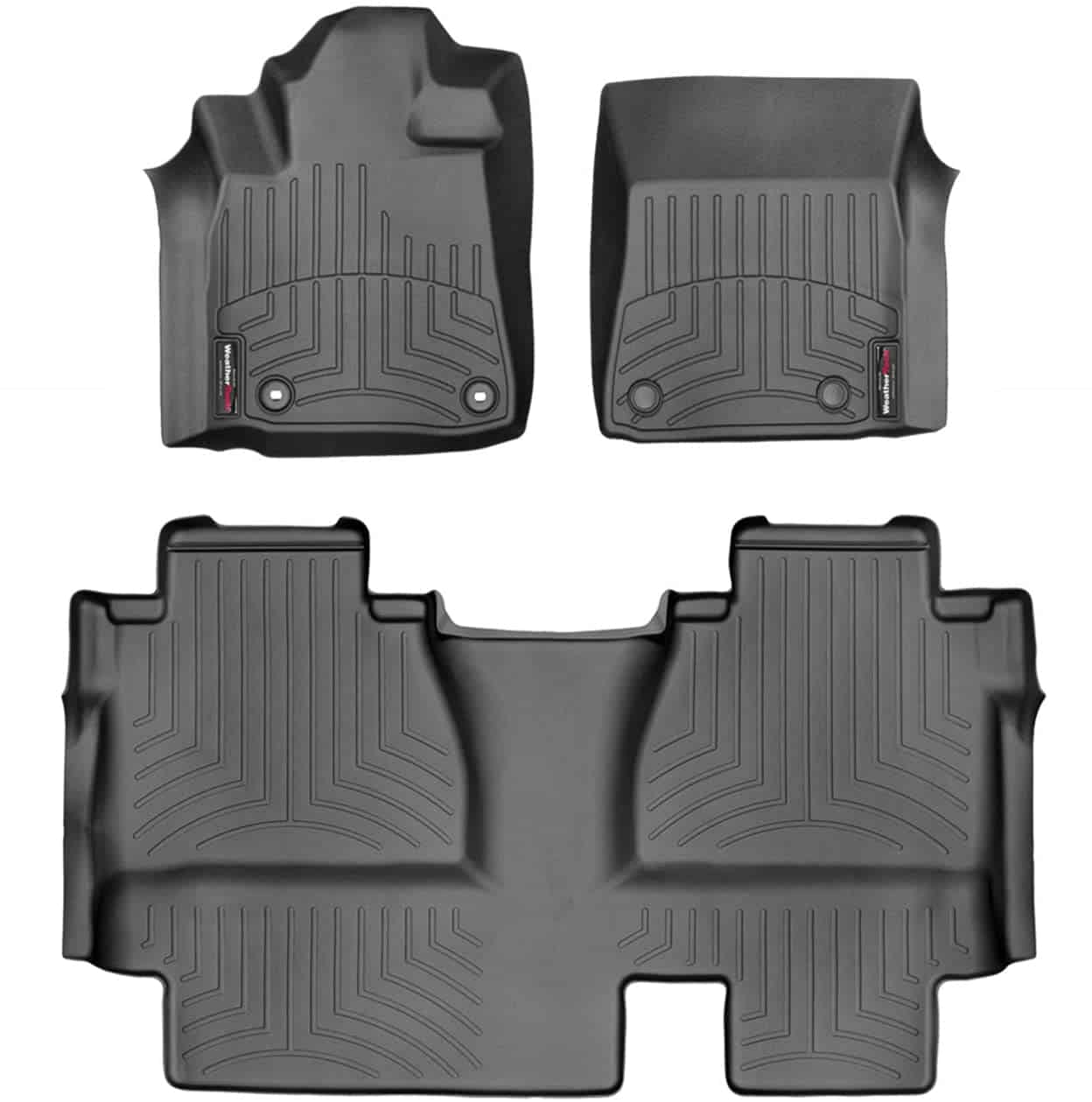 Floor mats may not seem like much of an accessory to add, but in the depths of winter and during the spring when mud and snow are everywhere, a good set of floor mats with raised sides and channels will work wonders for protecting your interior. Not only that, a nice set of rubber floormats laid over your Tundra's carpet will keep it somewhat pristine throughout ownership.
Weathertech makes some of the best floor mats around; they're heavy, tough, grippy, and don't move an inch once they're on the floor, thanks to rubber spikes. Deep channels and high sides keep the mud and snow on the floormats where it belongs, not leaking through your carpet and creating small ecosystems on your floors.
You can choose by driver/passenger, 1st/2nd row, or 2nd/row only. Simply enter the model year of your Tundra and the cab configuration (Crewmax, Double Cab, Regular), and boom, the correct mats are picked for you. Depending on your area, you can choose black or brown mats to match the dirt.
Weathertech floor mats are, however, expensive; you'll pay around $100 for a full set of 4 mats. However, given their quality and durability, they're worth the money.
Check out our full guide on how to find the:
Pros
Great quality product
Tough and durable
Works well with almost any interior
Cons
Relatively expensive
Need regular cleaning; otherwise, dirt gathers in the channels
Quite thick and can interfere with brake and gas pedals in certain circumstances
Running Boards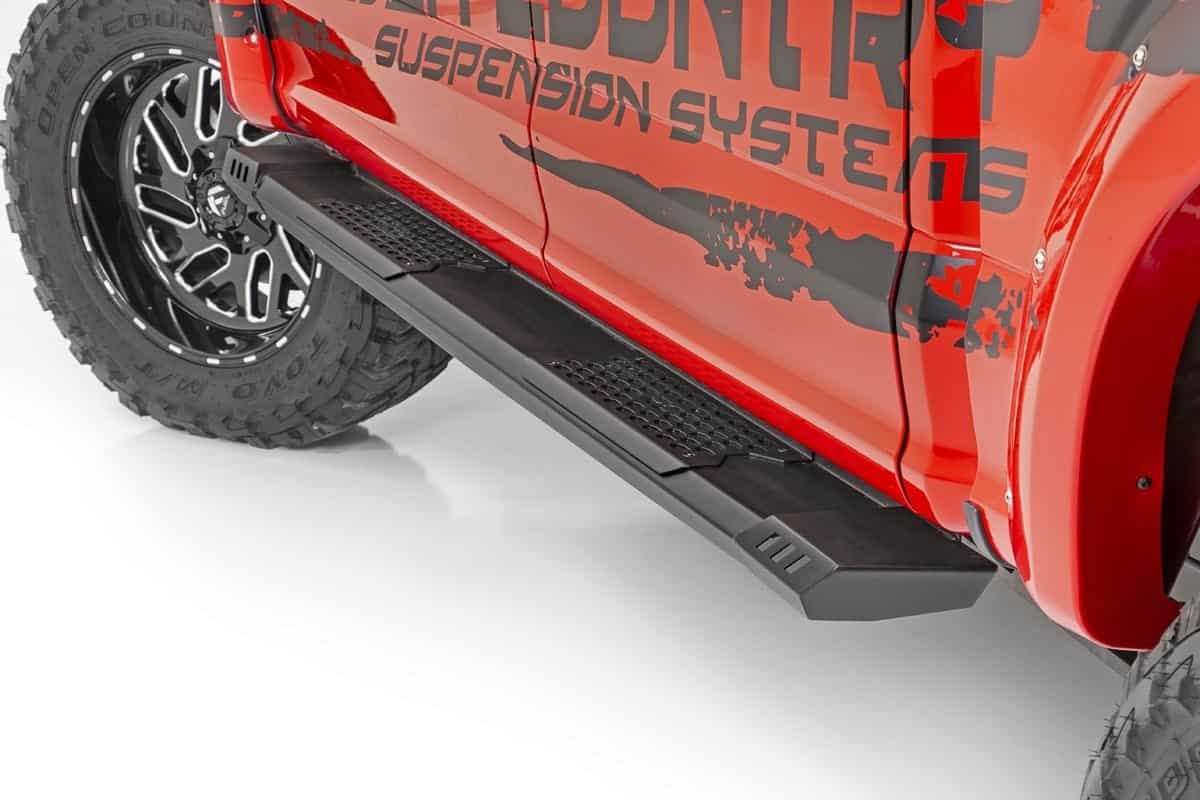 Running boards are not essential, but they are a good accessory that improves entry and exit to the truck. They can also function as rock slider rails if you get the right ones, but those are more expensive. Power-operated running boards are available in the aftermarket, but simple bolt-on running boards work just fine.
Rough Country makes good running boards for the Tundra, among other parts. They are essentially a one-size-fits-all approach; just order the right ones for your model year truck and cab design. They are both 2WD/4WD compatible; no need to buy them and deal with pricing based on the drivetrain.
A set of the HD2 running boards costs $380, and they are much stiffer and stronger than the factory option. A set of power-operated running boards for a Tundra runs around $1200, but both are good quality products.
If you really want rock sliders, consider the Tyger Auto Armor Nerf Bars. These are a direct bolt-on and function both as rock rails and running boards. They're fully sealed tubing and double powder coated, so road salt doesn't ruin the finish. A set costs $360; just enter information based on your cab configuration, CrewMax or Double. However, they only fit 2007-2021 Tundras; Tyger does not sell them for pre-2007 Tundras.
Pros
Both Rough Country and Tyger make great products for the Tundra, and they're worth the money
Direct bolt-ons in pretty much all applications; very little modification necessary
Can add both a safety and aesthetics aspect; less distance to the ground and makes the truck look better
Cons
Power-operated running boards can be as much as $1200, and even regular boards can be upwards of $400. They're worth the money but expensive nonetheless
Power-operated running boards can break as their electronics and wiring can be exposed to harsh weather
Running boards/rock sliders are not as strong as dedicated sliders; keep that in mind when offroading
Protective Undercoating
Is this an accessory? Not really. However, undercoating your Tundra goes a long way toward keeping it on the road and the rust off. There are many types of undercoatings out there; sometimes, your local dealer will perform it for a price, or you can buy supplies and do it yourself.
Many people use rubberized bedliner to protect the undercarriage of their truck; do not do that. The bedliner never fully seals to the metal, which means water and salt can get between it and the frame, creating rust that only spreads more. Bedliner is fine for the truck bed, but it is one of the worst things to put on the frame.
Fluid Film works well for undercoating; it is a wax-based coating that essentially provides a protective grease film. It needs to be refreshed every year, but it works surprisingly well and is worth every penny.
Kimball Midwest also makes Wire Rope & Chain Lube. It is used on open-air jobs like oil rigs and bridges. It does not sling or wash off particularly easily, making it ideal to spray into things like frame holes and up above where a power washer cannot reach. While neither method is an accessory, it is a maintenance tip that will keep your Tundra on the road for many years.
Pros
If done in time, the protective grease layer will last for many years, especially if it is refreshed every year
Undercoating your Tundra helps keep the rust away and therefore saves you money over time
The coating also helps keep the road salt and other grime out of cracks and other hard to reach areas
Cons
Undercoatings can be expensive upfront
Some methods, such as bedliner, can be more harmful than good. Water can be trapped between the frame and liner, creating more rust problems than otherwise would happen with no liner
The grease coating also makes it much more messy to work on
Sway Bar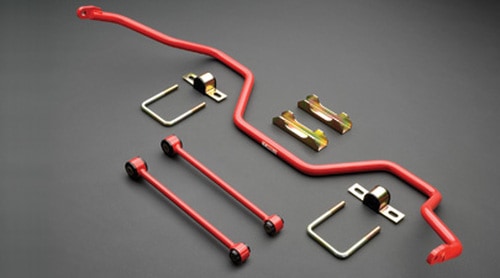 Suspension ranges more into the modification side of things, but there are simple parts you can install with no fuss, right in your own driveway. One of those being a TRD sway bar. This is stiffer than the sway bar Tundras come with from the factory, helping to keep that truck level through the bends. It's basically a direct bolt-on and very easy to do. However, a warning–it does not fit every Tundra. You will need to make sure you have the correct part number.
Pros
A stiffer swaybar helps keep the truck flat through corners and provides more vehicle control overall
On the other hand, a softer bar can allow for more axle articulation offroad and better ride quality
It is a relatively cheap and easy way to improve your Tundras ride/handling
Cons
Swaybars can be expensive
Installing them incorrectly can leave you worse off than before
Installing a swaybar that is too stiff or soft can make the truck feel unsettled or loose on the road
Bed Liner/Tonneau Cover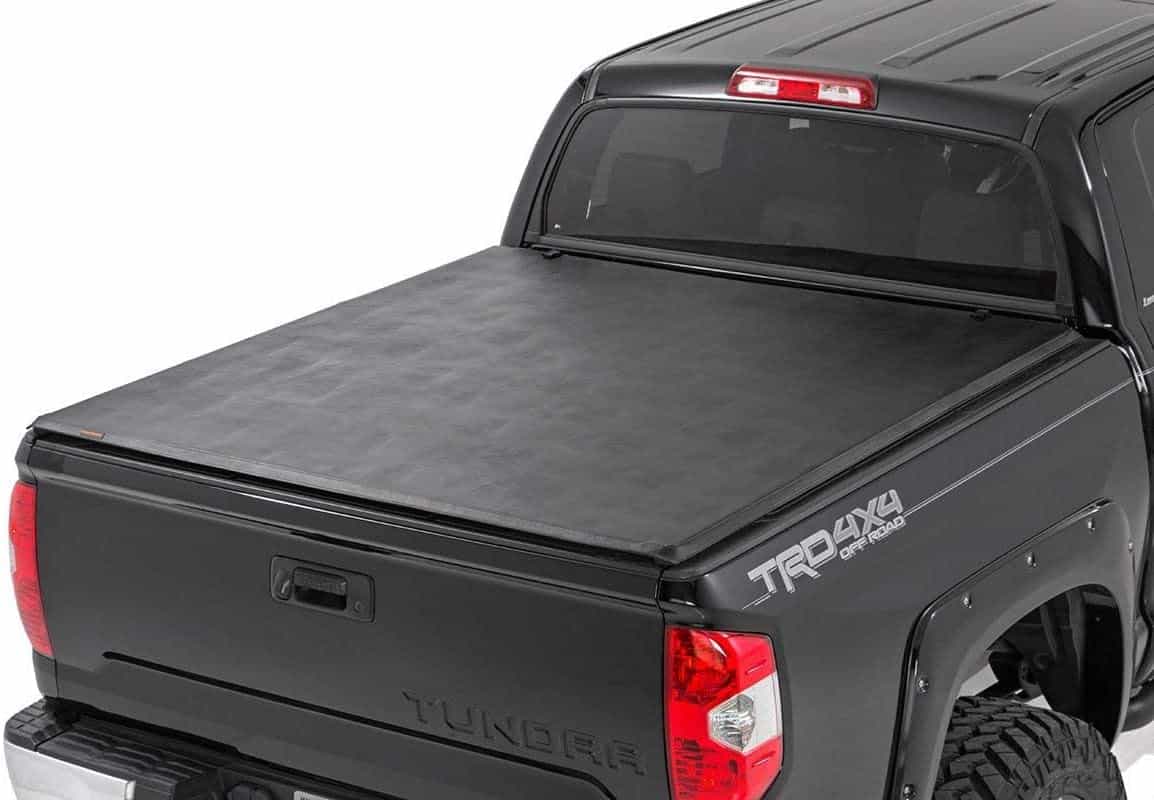 Bed liner protects the bed of your Tundra from nicks and scratches, while a tonneau cover keeps your stuff away from prying fingers. There are drop-in and spray-on options; take your pick. One thing to keep in mind is that drop-in liners can allow water to get under the liner and between the bed, where it doesn't evaporate and creates rust. Spray-in liners can suffer the same problem if not applied properly.
Toyota has an optional plastic liner for the Tundra that can be installed pre-delivery, but Line-X also makes a nice liner that sprays on. Price is around $600 for the dealer-installed option, but Line-X pricing varies depending on what type of liner you want sprayed on. Alternatively, you can do it yourself for $100 at Autozone with a gallon can of Hercu-Liner.
Tonneau covers are great for improving drag coefficients and keeping your belongings in the bed. You can buy them from Toyota dealers for around $1200. Alternatively, Rough Country makes a low profile, tri-fold cover that will fit Tundras from 02/2021, for just $700. It comes with all the necessary mounting hardware and looks great. However, you will need to keep the tailgate locked when away from the truck, as these types of covers are pretty easy to remove with a pry bar.
Pros
A bed liner is a great tool for protecting your Tundra bed from dents and scratches while working. If you get a removable liner, you can even keep it if you sell the truck
Tonneau covers help keep belongings in the truck bed and away from prying fingers
A tonneau cover also improves aerodynamics and, therefore, fuel economy
Cons
Tonneau covers help, but a pry bar will take care of it very easily, even a locked cover. This does not mean you shouldn't buy one, just remember they aren't foolproof
Bed liners can also create rust if water gets between the liner and truck bed; it can't evaporate from there
Having a tonneau cover also limits the height of items you can haul and cover simultaneously
Frequently Asked Questions
Question: Can I apply my undercoating myself, or should I have a professional do it?
Answer: If you have never done it before, you should have a professional do it to ensure that it is done properly, as some undercoatings do not get into all the nooks and crannies without a proper blasting from an air hose. However, if you are mechanically inclined, a gallon jug of Fluid Film and a roller brush will do just fine.
Question: Should I install a hard or soft tonneau cover?
Answer: It is up to your preference, but generally, a hard tonneau cover will provide greater durability and security, along with not flapping under heavy wind in some cases.
Question: Is an aftermarket sway bar really necessary?
Answer: Aftermarket sway bars are not essential to your truck's ride and handling. However, they will help keep it flatter through the bends and more settled overall. Factory sway bars perform just fine, however.
Verdict
While this is not an extensive list of accessories/upgrades, it is a list of accessories that are great for your Tundra and will improve useability, durability, and in some cases, security overall. Of course, ultimately, it is up to you to find the accessories you need to personalize your Tundra, but this is a good start.
As for which accessory I would recommend, a professional undercoating (not bedliner) is the best. It is not something you can see, but rust kills many a good truck frame before the engine and transmission give up, and so coating the frame will allow you to get many more miles out of your truck. This, of course, is if you live somewhere with snow. Nonetheless, if your truck sees snow, it should be undercoated before it rusts too badly; it is money well spent.
Continue Reading: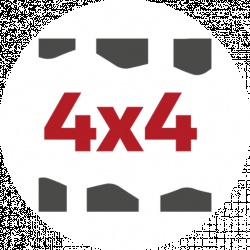 Latest posts by 4x4 Reports Team
(see all)