If you're reading this then you might be thinking of getting a 4×4 vehicle. As with other cars, 4x4s come in different types. This article is a complete guide to 4×4 vehicle types and models. We'll also take a look at some things to consider to help you choose the right 4×4 for you. 
But first, we need to get back to basics and answer the question; what is a 4×4 vehicle?
A 4×4, also known as a four-wheel-drive vehicle, is a motor vehicle that has the engine powering all its four wheels. The opposite of this is a two-wheel-drive, which has power directed to only two of its wheels – either the front two or the rear two.
To move all four wheels, the vehicle needs a complex drivetrain system that sends power to all four corners of the 4×4. This increases the vehicle's weight, a feature that has both advantages and disadvantages that we get to see below.
Advantages of Four-Wheel-Drives
4WDs are great for off-roading.

4×4 vehicles have greater traction, allowing them to handle slippery road surfaces better. 

A four-wheel-drive vehicle is heavier, therefore improving its road grip. 

The power from all four wheels makes towing heavy loads easier.
Disadvantages of Four-Wheel-Drives
The increased weight of 4x4s means a lower fuel efficiency and higher maintenance costs than two-wheel-drive cars.

Four-by-four vehicles are also more expensive to buy.

According to

Auto Simple

, four-wheel-drive vehicles have a longer braking distance caused by their higher weight. This means that, compared to the lighter two-wheel-drive vehicles, it's harder to avoid a collision in a 4WD car. 
You've also probably heard of the term AWD (all-wheel-drive). How is this different from a 4×4 vehicle? 
Difference Between AWD and 4X4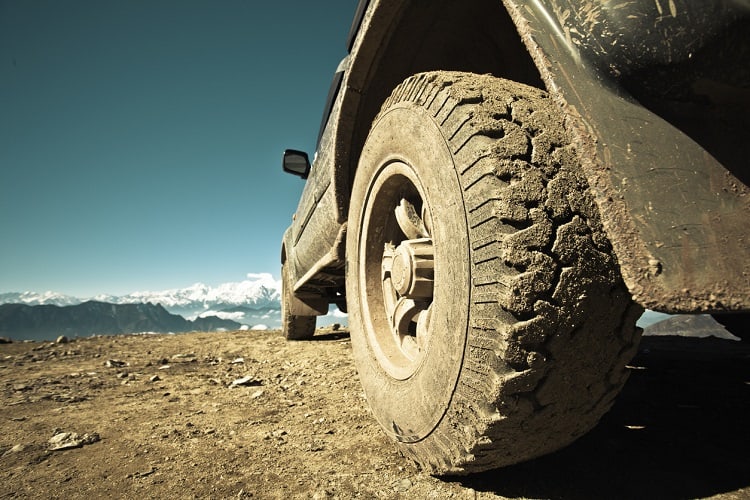 Both 4×4 and AWD vehicles have power sent to all four wheels but 4-by-4s are considered to be more rugged and ideal for serious off-roaders. 
A major difference between AWD and 4×4 cars is the differentials.
Differentials are a system of gears that send power to the car's wheels. This system varies the power that goes to each wheel depending on the driving situation.
In two-wheel-drive vehicles, there's one differential in front of the car, in front-wheel-drives, or between the rear two wheels in rear-wheel-drive vehicles. 
In 4×4 vehicles, there are two differentials – in front and between the rear two wheels, as well as a transfer case. AWD vehicles have a third differential in the middle of the car, in addition to the two that 4×4 vehicles have. 
For more on the differences between AWD and 4×4 vehicles, check out the table below.
| | |
| --- | --- |
| 4×4 | AWD |
| 1. Equal power is sent to the front and rear wheels. | 1. Power is allocated to certain wheels depending on traction. |
| 2. The driver can shift between 2WD and 4WD in the case of part-time 4x4s. (more on this below) | 2. The AWD system automatically activates all four wheels when it senses a low-traction surface.  |
| 3. 4x4s are meant for serious off-roading. | 3. AWDs are mainly for city driving with some occasional light off-roading. |
| 4. They are good at towing heavy loads. | 4. AWDs can tow light loads but are typically not used for towing. |
Read More: AWD vs 4WD: Which Is Right for You?
Why choose 4×4 over AWD?
AWD vehicles are meant for daily use on tarmac with a bit of light off-roading. Since 4-by-4s are more rugged with more robust four-wheel-drive systems, they're ideal for extreme off-roading conditions. 
Here are a few more reasons why you might decide to choose a 4×4 vehicle.
If you go on a lot of road trips to remote areas then a 4×4 vehicle would serve you best. Unlike AWDs, four-by-four vehicles are able to handle extreme muddy, snowy, hilly and rocky situations, allowing you to go anywhere. 

4x4s are great for towing. If you have a trailer or caravan, then you'll be happy to own a 4×4 vehicle.
Types of 4×4 Vehicles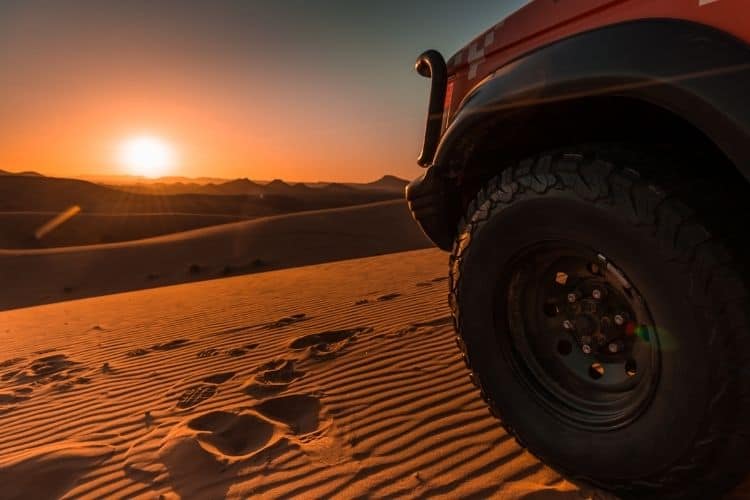 There are two types of 4×4 vehicles: full-time 4×4 and part-time 4×4. 
Part-time 4×4 vehicles
These vehicles have only two of the wheels active in normal driving situations, but the driver can activate all four wheels at the press of a button or the shift of a lever. With part-time 4×4 vehicles, you'll benefit from better fuel economy by switching off the four-wheel-drive system in normal everyday driving.
Full-time 4×4 vehicles
These types of four-wheel-drive vehicles have all four wheels active permanently. In some vehicles, the driver has the option of selecting the driving mode, depending on the road surface. 
The disadvantage of this type of 4×4 vehicle is the lower fuel economy because the four-wheel-drive system is permanently active. 
If you need a 4×4 vehicle for everyday use, then you might want to consider a part-time 4×4 vehicle. We'll take a look at the things to consider before buying a 4×4 vehicle, later in this article. 
10 Popular 4×4 Vehicle Models
Land Rover Defender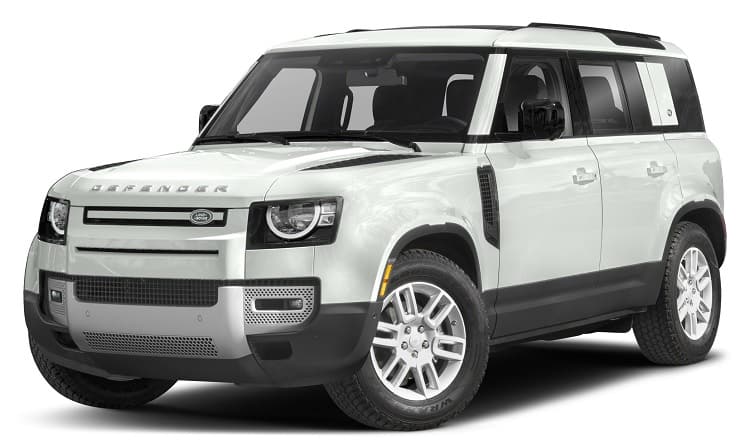 The new-shape Land Rover Defender was first announced in 2019 and was released in 2020. With a total overhaul of the old iconic Defender look, the new model has been criticized by die-hard enthusiasts as being a bit too soft-looking.

At first, there were doubts that it would live up to the go-anywhere spirit of its predecessor, but once reviewers took it out on the road, all fears were laid to rest.
The Land Rover Defender is synonymous with extreme off-roading and the 2020 Defender upholds the family spirit.
But this new version comes with a couple of modern bells and whistles like height-adjustable air suspension and Land Rover's Terrain Response System – all these are in keeping with 21st-century trends.
Add a ground clearance of 291mm and you have a 4×4 vehicle that will take you anywhere you need to go.
Jeep Wrangler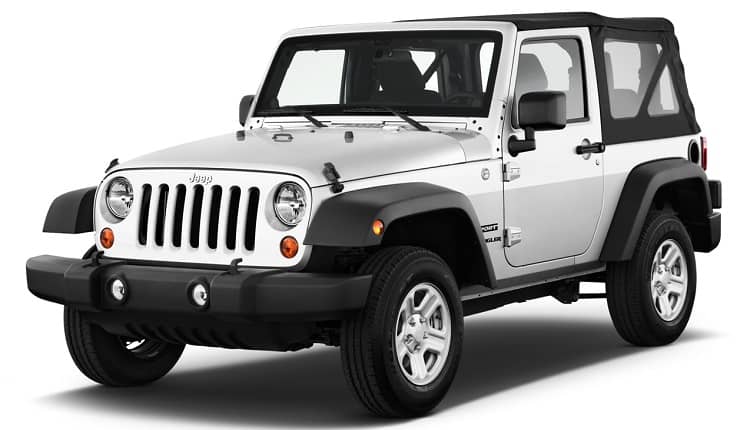 On the outside, the Jeep Wrangler hasn't changed much since the first iteration was launched back in 1987, but it has certainly grown up since then.
Today, the Wrangler is definitely curvier and, if you ask me, a lot prettier. It has, however, retained its rugged aesthetic that reflects its power and grit underneath.

This vehicle's power is gotten from either a 2.0-liter four-cylinder, turbocharged engine or a punchier turbo diesel 3.0-liter V6 engine.
The 2021 model introduced a beastly V-8 engine with 470 hp as well as a more environmentally friendly plug-in hybrid that delivers 375 hp. Known as the 4xe, the hybrid can do a range of up to 25 miles on just electricity.
The interior is now more luxurious than before; the Wrangler was once known for its spartan cabin that seemed hastily put together.
If you choose to use this 4×4 vehicle as your daily driver, you'll enjoy spending time in its leather-upholstered interior. You can also choose to have creature comforts like a touchscreen infotainment system with Android Auto or Apple Car Play. 
Ford Ranger Raptor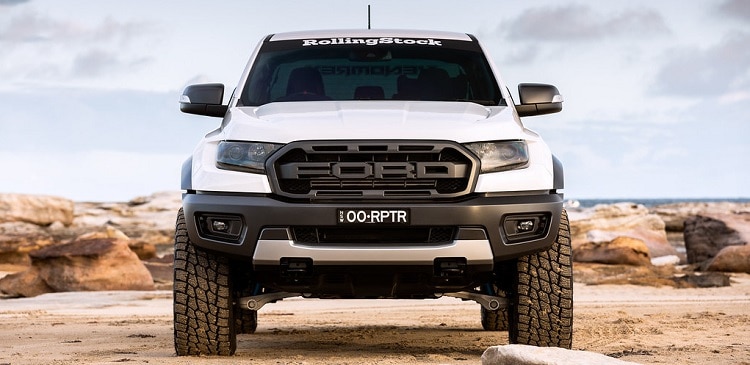 The Ford Ranger Raptor is an able-bodied, chunky 4×4 that takes design cues from its monstrous relative, the Ford F-150. There is also a resemblance to the standard Ford Ranger, but on closer look, you'll notice several differences.

The Ford Ranger Raptor is slightly bigger than the standard Ford Ranger, about 44 mm longer, 168mm wider, and 52mm taller. Those extra inches give it a more muscular and confident look. This extra bulk isn't wasted off-road as the Raptor is built to withstand the rigors of rough terrain. 
Underneath, Ford decided to ditch the leaf springs for coil springs at the back, and they've reinforced the front ladder chassis and the front rails.
What this technical car-speak means is that the Raptor can not only handle off-roading but also handle it at high speeds. And, oh, its ground clearance is a delightful 283mm.
Under the hood, the Raptor comes with a 2.0-liter four-cylinder turbocharged diesel engine. Just that! Okay, it doesn't win awards for power, which pales in comparison to the F-150's V6 engine. Still, its 210bhp can tow up to 2.5 tonnes and carry a payload capacity of up to 620 kg.    
Land Rover Discovery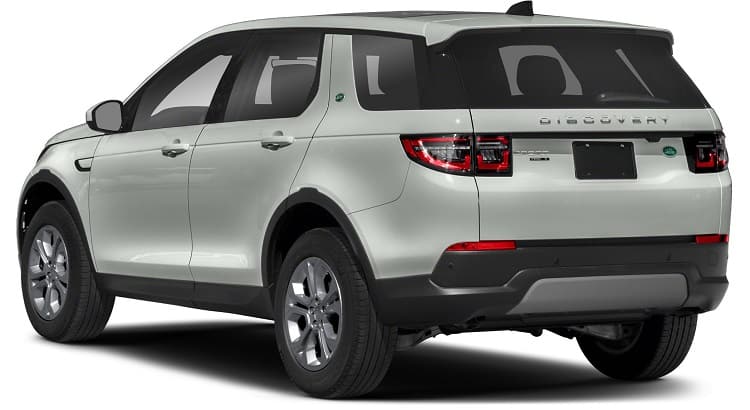 Land Rover's Discovery deserves its place on this list, not just because it's a Land Rover – which are known for their off-roading capabilities – but because it's a formidable 4×4.
This vehicle's stylish exterior may not be as rugged as cars like the Wrangler or the Raptor, and perhaps owners of such a beauty might fear pushing it to its limits off-road. 
But make no mistake, the Land Rover Discovery is gritty enough to handle most off-road challenges. With the options of 254-hp turbodiesel V6 or an even punchier 335-hp supercharged V6, the Discovery can more than hold its own on the road.
And if you opt for air suspension and the two-speed transfer case, you can take this vehicle anywhere off the beaten track.  
Suzuki Jimny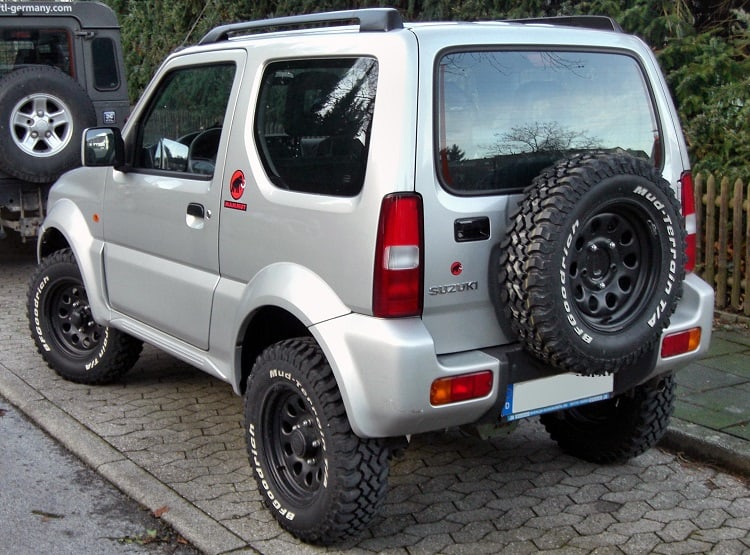 The Jimny is popular in the UK and Europe but, sadly, is not available in the US. However, it makes this list because, among the bulkier and chunkier 4×4's in the world, this little vehicle is more than an aspiring 4×4; it's a full-fledged one.
Its jeep-like design: circular headlamps, spartan interior, boxy frame – are a bane for some but a pleasure for Jimny fans. And this vehicle has amassed a great number of fans since its first generation, which was launched in the 70s.

Today, the Jimny has retained the design pedigree of its ancestors, but gone for some more modern features like an infotainment system, traction control, and hill-descent assist, among other bells and whistles. 
But to appease Jimny die-hards, those who insist that it should be less of a fashion item and more of a utilitarian vehicle, the interior doesn't try to look fancy. There are exposed bolts here and there as well as hard plastic on the dash, all of which are intentional and work well for the Jimny.
The 1.5-liter four-cylinder engine doesn't look like much – spoiler alert, it isn't – but this isn't a highway car, it's an offroader.
Take it off the tarmac and it immediately enters its element. With a low-range four-wheel-drive system, and only that, this perky 4×4 will take on hills, mud, and even deep water with the aplomb of a Land Rover. And with a price range that's unmatched, this vehicle certainly deserves to be on this list. 
Toyota Land Cruiser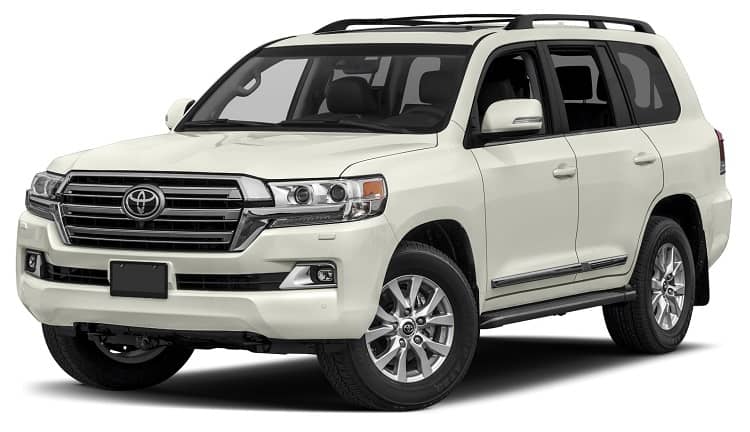 Land Cruiser is a name that's synonymous with offroading competence, and coupled with Toyota's famed reliability, you have yourself a 4×4 beast. On the road, the Toyota Land Cruiser commands space and attention, partly because it's a rather noisy car on tarmac, but mainly because it's a massive SUV.

This workhorse wasn't built for luxury like, say, a Mercedes or a Range Rover; it was built for functionality. Fans of the Land Cruiser are willing to overlook its bland interior because this 4-by-4 does the job it's meant to do outstandingly, and that is off-roading. 
Take Toyota's iconic 4×4 away from the tarmac and it comes alive – it shows its grit by tackling all terrains with poise. 
The Land Cruiser's secret sauce is its body-on-frame build that gives it its strength and stability. It also has lockable differentials that come in very handy when dealing with slippery surfaces. 
There are different versions of the Land Cruiser: those who love powerful machines should definitely go for the muscular 5.7-liter V8 with an output of 381 horsepower. But if this fuel guzzler is excessive for you, then the smaller engine, a 2.8-liter turbodiesel, will still get the job done.      
Mercedes Benz G-Class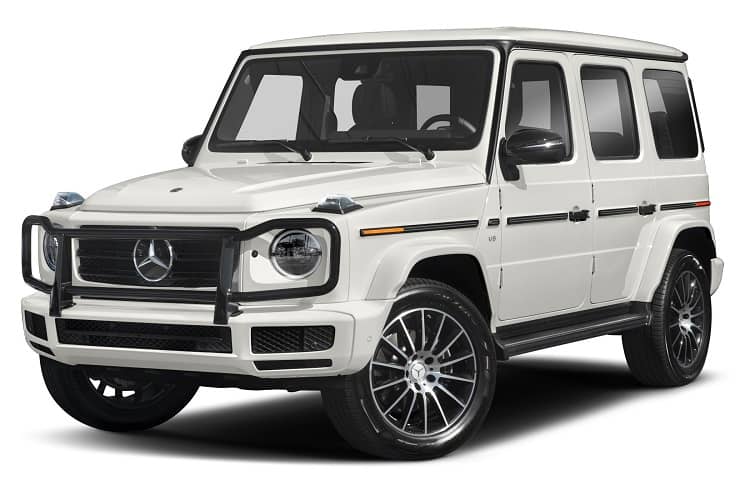 Mercedes G-Class is a luxurious 4×4 for those who love the finer things in life. This car has been around for 40 years but has retained a lot of resemblance to its predecessors.
However, the G-Class – or G Wagon – has evolved to a stylish vehicle that's seen less on rugged terrain, and more in the streets of LA, driven by celebrities who wouldn't even think of taking their beloved Mercedes near a patch of mud.

But the G-Class' pedigree remains a four-by-four through and through. Its ladder frame chassis and three locking differentials are proof of this. Add the 9.5 inches of ground clearance and full-time four-wheel-drive system and you have a vehicle that will take you anywhere. 
Unlike the Land Cruiser, the G-Class performs exceptionally on tarmac, which explains why the rich and famous have made this their signature vehicle.
You can get the 4.0-liter twin-turbocharged V8 model and enjoy access to 416 horsepower. But if you want to command the road, go for the AMG version that has a whopping 577 horsepower at your disposal. 
Jeep Grand Cherokee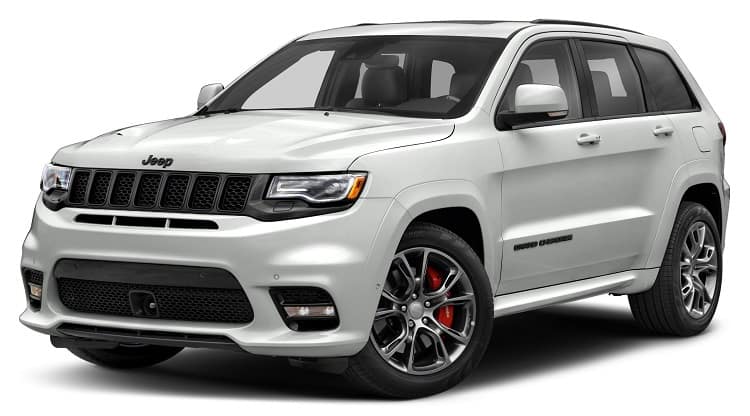 Admittedly, the Jeep Grand Cherokee stands in the shadow of the Wrangler when it comes to off-road capability. The Wrangler was built to be a go-everywhere vehicle, but this midsize SUV is more of an on-road everyday vehicle.

What the Grand Cherokee lacks in off-road capabilities, it more than makes up for in on-road finesse. With options of a V6 295hp engine and the mighty V8 with a staggering 707hp, other vehicles on the highway will constantly be in your rearview mirror. 
But don't get me wrong, you can still drive this 4×4 to the cabin at the weekend and it'll make sure you get there.
There are four different four-wheel-drive systems to choose from and, depending on the model, you can get hill-descent and hill-ascent features as well as a variety of driving modes that can handle different road surfaces.
Toyota 4Runner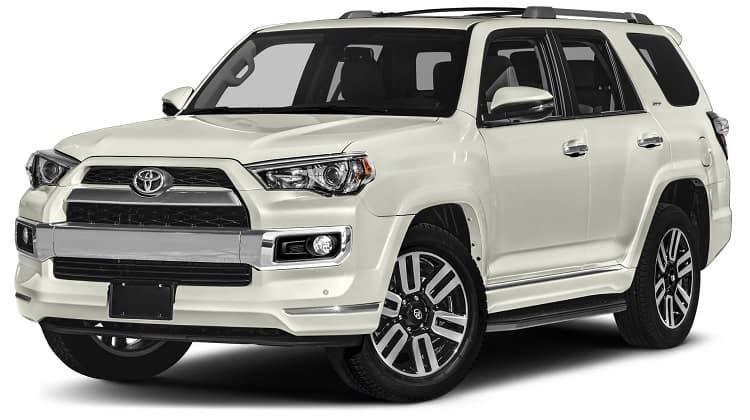 Toyota's 4Runner is a mighty offroader that was built, first and foremost, to handle the rough and tumble of the wild. And since it's a Toyota, we know that it's reliable. Perhaps that's why Toyota haven't really changed it much since its first release back in 2010.

This 4×4 vehicle retains its original body-on-frame build that underscores its excellent off-road capabilities. But for its exceptional performance off the tarmac, it lacks a lot on the road; the 4Runner's handling leaves a lot to be desired and the ride is rather uncomfortable. 
Still, this isn't a vehicle for school runs, it's an off-road beast. Its suspension does a good job on rough terrain, and coupled with the 4.0-liter V6 engine as well as the four-wheel-drive, there's hardly anywhere the 4Runner won't take you.  
2021 Lexus GX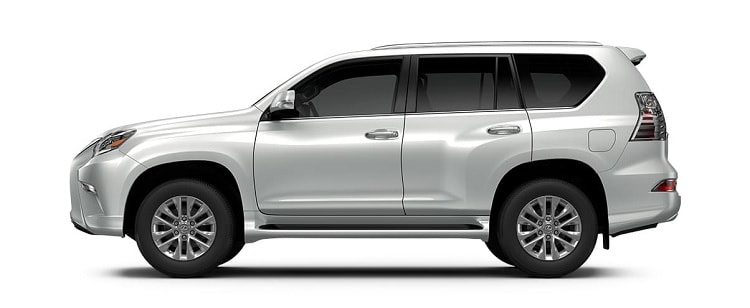 Powered by a 4.6-liter V8 engine, this powerful 4×4 vehicle has more to offer than its striking good looks. Certainly, it turns heads on the road, but that's not where it wants to be – the Lexus GX is most at home on rough terrain.

On the tarmac, you'll notice it struggling to accelerate, which is a result of its bulky body-on-frame build. Don't get me wrong, this Lexus beast isn't one to be bullied on the highway, it can hold its own once it hits its stride. But take it off the tarmac and the Lexus GX's grunt comes alive.   
Its 301hp engine gives the vehicle enough strength to combat any terrain. And in collaboration with the four-wheel-drive system with different driving modes, there's no doubt that the Lexus GX can go anywhere.
On higher specced models, you'll also get Lexus' Multi-Terrain Monitor that enables you to see the road underneath the car. 
Things to Consider Before Buying a 4×4 Vehicle
Your budget
How much do you have to spend? I'm sure this is the first question you asked yourself, even before reading this article. Your budget will determine whether you buy a used or a new 4×4, and if you get a new one, whether you spec it out or get the basic model.

Are you willing to increase your budget slightly? Figure out the absolute maximum amount of money you can spend on your new car. Then, with this in mind, list out all the 4×4 vehicles you can buy for that amount of money. 
What I would do is draw a table with two columns labeled new and used. Then, I would write all the vehicles within my budget in both columns before eliminating those that have negative reviews or those that really don't appeal to me. 
Once this is done, consider the other factors we've mentioned below and use them to eliminate more vehicles from your list.
Where you'll be driving regularly
Some 4×4 vehicles can handle snow remarkably while others are better on sand. Think about the terrain on which you'll often be driving.
If you'll mostly be on tarmac with the occasional weekend road trip then you probably need an all-rounded 4×4 vehicle that's comfortable to drive on the road, like the Jeep Grand Cherokee.

However, if you intend to push your vehicle to its limits off-road then consider a rugged 4×4 like the Jeep Wrangler or the Land Rover Discovery. Just make sure you're clear about where you'll be taking the vehicle so that you're not stuck with a fuel guzzler that only goes off-road once a month. 
Size (Passenger and load capacity)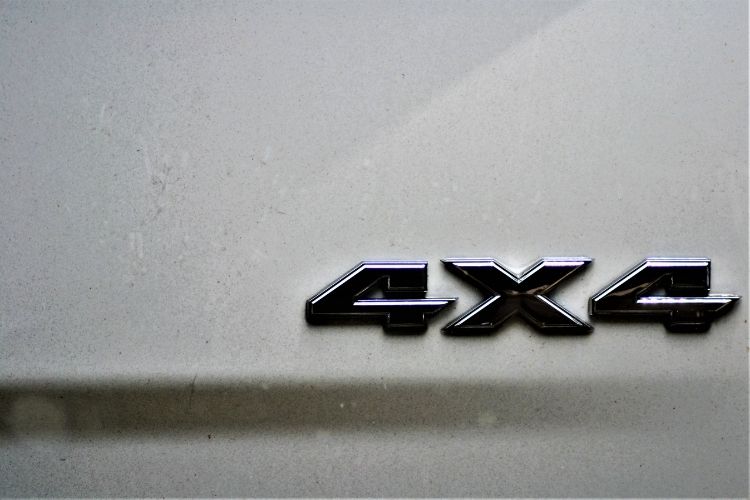 If at any point you had more people or cargo to carry than the vehicle could hold, then you probably need a bigger car. So, before you buy that two-door Jeep, or the massive Toyota Land Cruiser, consider the maximum amount of space you would need. And be realistic.

You can think of all your friends, with whom you might go on a road trip, or the number of people in your family plus an extra two. With this number in mind, you should be able to zero in on the ideal vehicle size for you. 
Engine size and horsepower
The Suzuki Jimny has proven that a smaller engine doesn't mean off-road incompetence. Despite having a 1.5l engine, it still outperforms some more powerful 4×4 vehicles. So, consider whether you really need a powerful 4l or 5l vehicle when a smaller one will do.

But there are drawbacks to the smaller engines: they can't tow a massive load and the vehicle's performance suffers when filled to capacity.
And then driving uphill is a test of patience. A bigger engine with more horsepower might just be right for you if you want the extra power for towing loads or going over rocks, or you simply love the extra oomph. 
Mileage (if buying used)
If you're buying a used vehicle, consider the mileage. There are two types: highway mileage and city mileage. How are these different?

A vehicle used in the city goes through a lot of starting and stopping. This wears out the brakes and gears faster. The engine also has to constantly accelerate and decelerate, making it work more than when on the highway. 
So, what you want is a used vehicle with highway miles since there'll be less wear on the parts. 
How do you know which is which?
Check the brake pedal. If it's more worn out than the gas pedal, then perhaps there was a lot of the stop and go of city driving.

Sometimes you'll notice a pattern of tiny dots or dings on the front of the hood, gotten from hitting road debris like pebbles and dust while cruising on the highway. This is a sign of highway use.

Look through the front grille at the radiator. If you see lots of insects trapped on the radiator then the vehicle spent most of its time on the highway.
Full-time / part-time 4×4
If you're looking for a 4×4 vehicle to not only take you off-road but also to the office, then perhaps a part-time four-wheel-drive system would be ideal. That way, you get to save on fuel when on tarmac and unleash the beast when you need to.

A full-time 4×4 is best for those who either live in a remote area, where the four-wheel-drive system is a necessity, or those who just love the extra traction. 
Availability of spare parts
Look for a car that has spare parts available in your area. At some point, your car will need some TLC and you'll want to easily find any replacement parts without having to import.

So, that limited-edition model with few spare parts in the market might not be the best option for you. Consider cars with service centers in your area as those will definitely have stock parts available. 
Here are a couple more things to consider
Do you want a petrol or diesel engine?

Should you buy a manual or an automatic transmission?

Is the vehicle modifiable? 
With these factors in mind, you should now have narrowed your list down to two or three 4×4 vehicles that might be perfect for you. 
Best 4×4 of All Time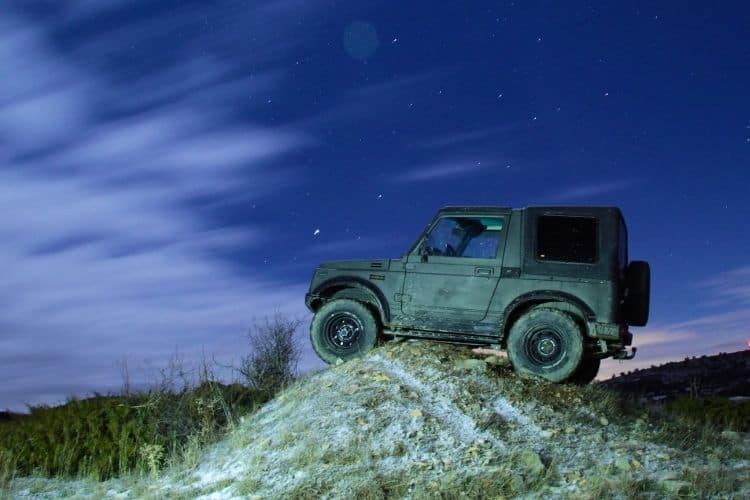 Depending on the person you ask, the best 4×4 of all time will be different. This also depends on where in the world you're asking this question. For instance, the Suzuki Jimny, as we mentioned earlier, is not available in the US.
Naturally, those in the US might not have this vehicle on their list but someone in, say, the UK might consider this the best of all time. 
Still, there are a few vehicles that constantly came up during my research. And I agree. 
Here are five of the best 4×4 vehicles of all time;
Jeep Wrangler (2013 – 2019)

Toyota Land Cruiser

Mercedes G-Wagen (1979 – 2018)

Land Rover Defender (1993 – 1997)

Ford F150 SVT Raptor (2010 – 2019)
Frequently Asked Questions
Question: Does 4×4 help on ice?
Answer: Yes. Since all four wheels are powered by the engine, a vehicle with 4×4 benefits from increased traction. This extra traction helps to keep the car stable on ice. However, remember that the four-wheel-drive system won't stop you from skidding when braking, so keep your speed low. 
Question: Is it bad to leave your truck in 4WD?
Answer: Yes, and here's why:
• 4WD consumes a lot more gas since the vehicle is sending power to two more wheels. If you don't need it then it's better to just switch it off. 
• You might break the differentials and front axles. Part-time four-wheel-drive systems are built for rough roads and surfaces where traction is low. If you overuse 4WD on roads that aren't slippery, you might end up damaging the axle, U-joints, bearings, and other drivetrain parts. Find out more in this article .
Question: Can you reverse in four-wheel-drive without damaging the vehicle?
Answer: Yes, you can reverse in four-wheel-drive without causing any damage as long as it's a low-traction road surface.
Just like when driving forward, reversing in 4WD on a high-traction road might lead to damage to the drivetrain. So, only use the 4WD function when the driving conditions require it. 
Question: Does 4WD use more gas?
Answer: Yes, 4WD uses more gas because 4×4 vehicles are heavier and so require more power from the engine. This extra weight comes from the additional drivetrain parts that enable all the wheels to receive power. 
Question: What is the difference between 4×4 and SUV?
Answer: A SUV (Sports Utility Vehicle) is a car that's larger than a standard hatchback but smaller than a 4×4.
They have the look and feel of an offroader but aren't built for rough terrain; they're meant for city driving but with a higher ground clearance than sedans and hatchbacks. A popular SUV is the Toyota RAV4. 
Final Thoughts
Your choice of 4×4 depends on how often you go off-roading and how much you have to spare. All other factors will fall in place once you've figured these two out. And since there are lots of outstanding 4×4 vehicle models available, you should be able to find the right one that fits your needs. 
Read More 4×4 Vehicle Reviews, Buying Guides, and Comparisons:
Toyota Tacoma vs Ford F-150
Or go through our present and historic Vehicle Recalls if you own a: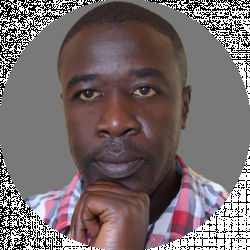 Latest posts by Barry Juma
(see all)