2008 Jeep Patriot: the official car of Jeep Wrangler dreams and a Kia Soul budget. The Jeep Patriot is the car for people who like the Jeep brand and image, but need something more in line with a Honda CR-V. Jeep Patriots were Jeep's attempt at making a Jeep that everyone could get into; think of a Honda CR-V or Toyota Rav-4 with the ability to rock crawl and you won't be far off. In this 2008 Jeep Patriot Guide, we'll go over the positives and negatives, and recommend whether or not you should buy this 4×4 vehicle model. Let's get started.
Reliability
Reliability with the Jeep Patriot is hit or miss. While on the surface it appears to be a rugged little SUV, in reality it struggles to match up to its competitors. There are many issues with the Patriot, first of which is an issue with filling the fuel tank. A valve in the tank can cause issues with filling the tank; the solution is usually to replace the entire tank. There were issues with the fuel transfer tube as well.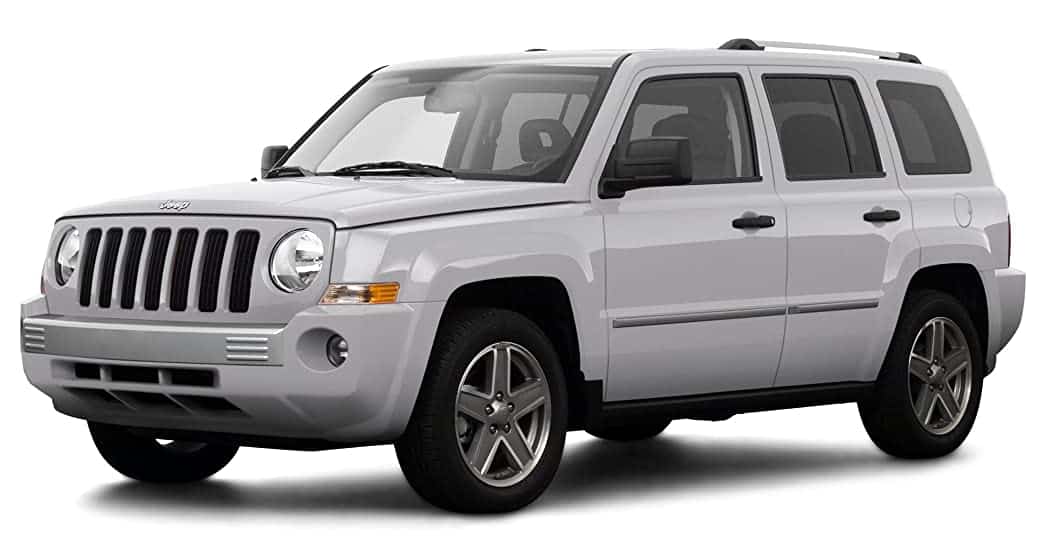 There was also a warranty extension in Canada and Salt Belt states in the USA for excessive front and rear subframe corrosion. Not only that, an issue with the Wireless Control Module can cause a no-start issue. This can be fixed by removing the fuse for the module and reinstalling or replacing it. Stalling is also an issue on the Patriot for 2007-2012 models.
Throttle bodies are known for failing on the Patriot as well; OEM parts are expensive, so an aftermarket part is usually the cheaper route to a fix. Lower ball joints can also fail; while these are press-in and can be removed separately, sometimes the entire control arm needs to be removed and then realigned. Alternator decoupler mechanisms also are known to fail and cause whirring or squeaking noises. The fix is to either replace the pulley or the entire alternator; both are cheap, but replacing just the pulley requires a special tool that costs more than a new alternator. The choice is yours.
The ABS light can also be activated randomly thanks to corroded wheel bearings, which have the speed sensor attached. Transmission issues plague the Patriot as well, although the issue here is mostly overheating transmissions.
The CVT transmission is not well built and suffers from unreliable bearings that create unnecessary noise and heat. However, it is important to note that post-2014, Patriots switched to both a 5 speed manual and 6 speed automatic, both of which are much more reliable than the CVT. That being said, if you're looking for a safe, reliable daily driver, there are Patriots out there that will never give you a problem, but you are better off steering clear.
Dynamics
The Jeep Patriot is a Patriot on the surface only; expect this to get close to a Willy's M38 Jeep and you'll be sorely disappointed, not to mention disliked by your Triple A driver. Power from the 2.0 and 2.4 liter 4 cylinders is delivered in the manner of an angry toddler eating peas; it'll do it, but it makes clear every step of the way that it doesn't want to.
The Patriot is also available with 4WD, so getting out of your snowy driveway isn't an issue. However, you may want to steer clear of Moab. Braking and steering are as adequate as you'd expect; neither good nor bad. Overall, the Patriot, 2008 model or otherwise, drives in a solidly forgettable manner, Point A to Point B.
Useability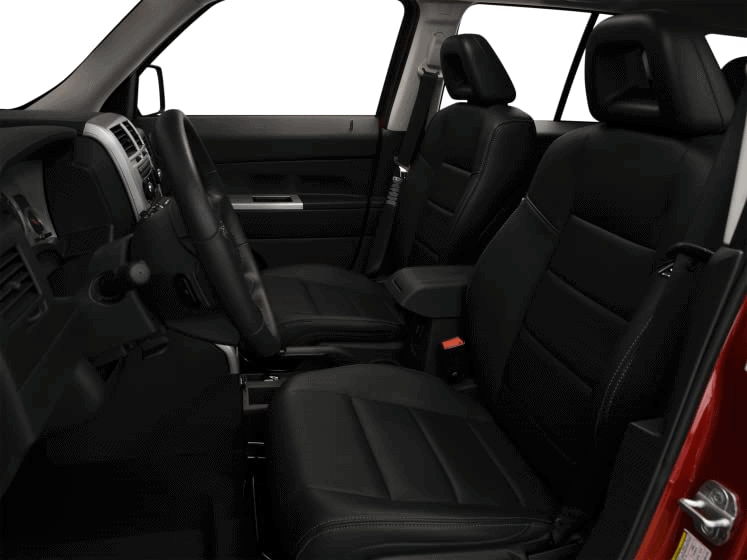 The Jeep Patriot is shaped like a cube, lots of squares and no curves. This is bad for aerodynamics and subsequently fuel economy, but good for interior space; You'll have no trouble moving someone into their dorm with this car. Towing capacity is a measly 1,000 pounds.
You can tow two jetskis with this, or a canoe trailer, and that is as much weight as the Patriot can handle. That being said, you don't buy a Patriot for towing capacity. The Patriot is really best as a small SUV that can handle the daily commute and the occasional muddy driveway, not something meant to do real work or haul tons of people regularly.
Mileage isn't bad, however. The best fuel economy you'll see with a Patriot is 23 mpg city and 30 mpg on the highway, solid for a car this size.
Safety
As this is a guide on the 2008 Jeep Patriot, you'll want to know the safety ratings and issues associated with this car. The Patriot was discontinued after 2017, but it received an overall rating of 4.0 from the NHTSA, so this is a perfectly safe car if you want to buy one for your teenager. Certainly, while the powertrain suffers from reliability issues, the cabin will keep you and your family perfectly safe.
Pros and Cons
Pros
Relatively small.
Space for 5 with a good amount of interior space.
Some offroad capability.  It will not crawl like a Wrangler, but it will not leave you stranded on a fire road.
Jeep badge counts for style points.
Cons
Unfortunately unreliable.
No real towing capacity (1,000 pounds).
Not particularly fuel efficient.
Alternatives to Buy
The Jeep Patriot is mostly a car for getting from A to B, and not in particularly reliable, fun fashion.  If you really want a small SUV with a Jeep badge, it is fine, but there are many better alternatives, such as the ones on this list.
1. Honda CR-V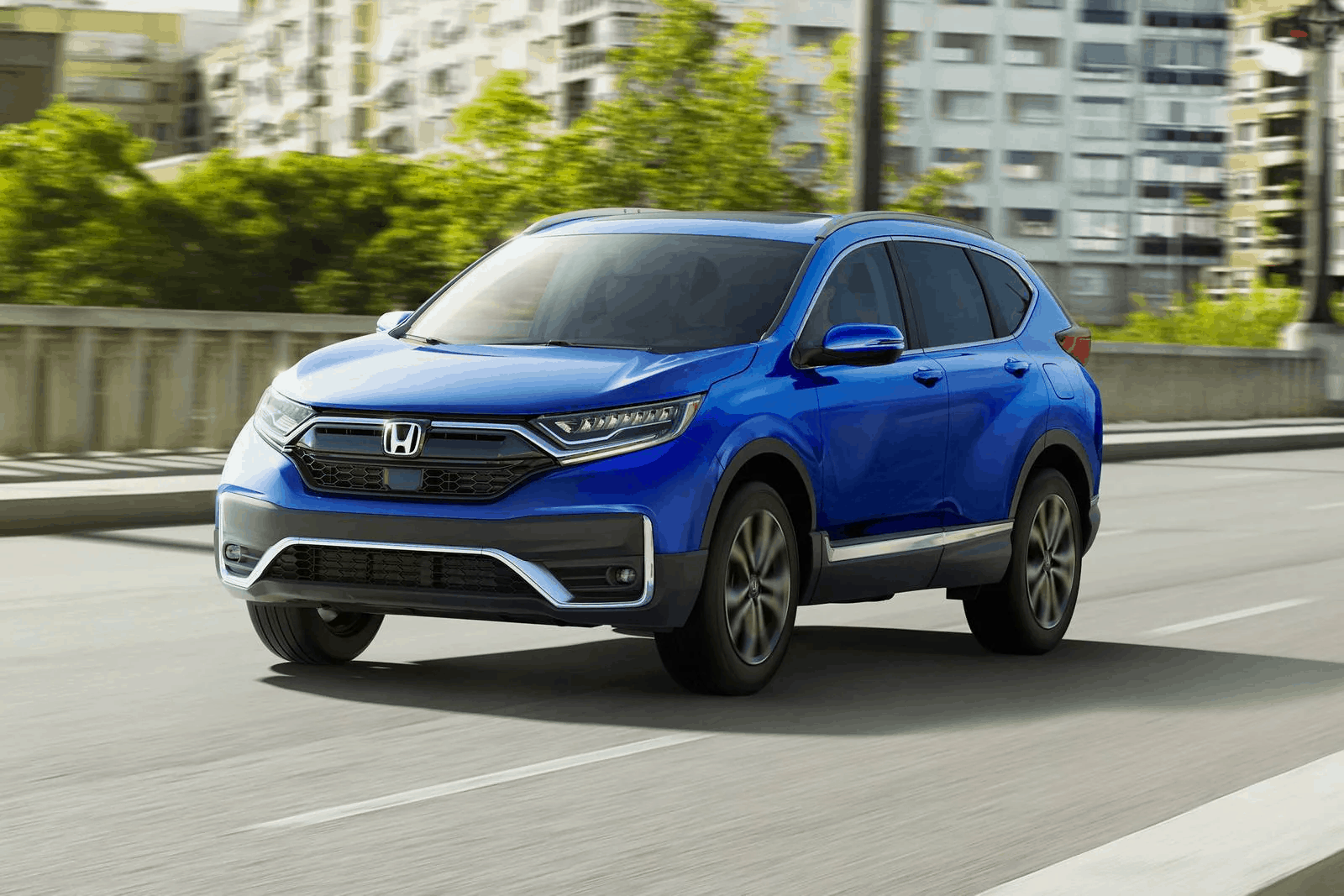 The Honda CR-V is the Jeep Patriot with a Honda badge.  It is the same size, yet much more fuel efficient, infinitely more reliable, and much more spacious inside.  While it has no rock crawling capability, it is a far superior alternative to the Patriot.  It is also safer than the Patriot, as new CR-Vs come with radar cruise control and many other safety features.  Along with the Toyota Rav-4, the CR-V is probably the best alternative to the Patriot you can buy.
2. Toyota Rav-4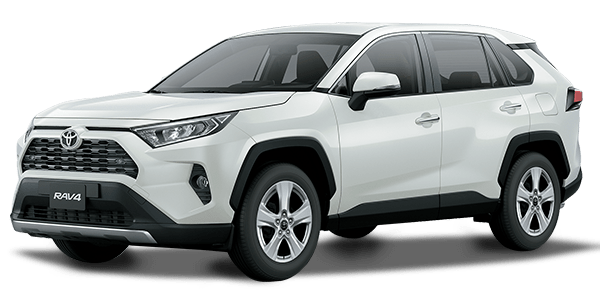 The Toyota Rav-4 is , like the Honda CR-V, a much better vehicle overall than the Jeep Patriot, no matter the model year.  It has trademark Toyota reliability, along with an effective 4WD system that decouples to save fuel and still makes for great traction in the snow or dirt.  The Rav-4 is also available with third row seating and a powerful V6 in certain model years, making it an even more compelling alternative.
3. Ford Escape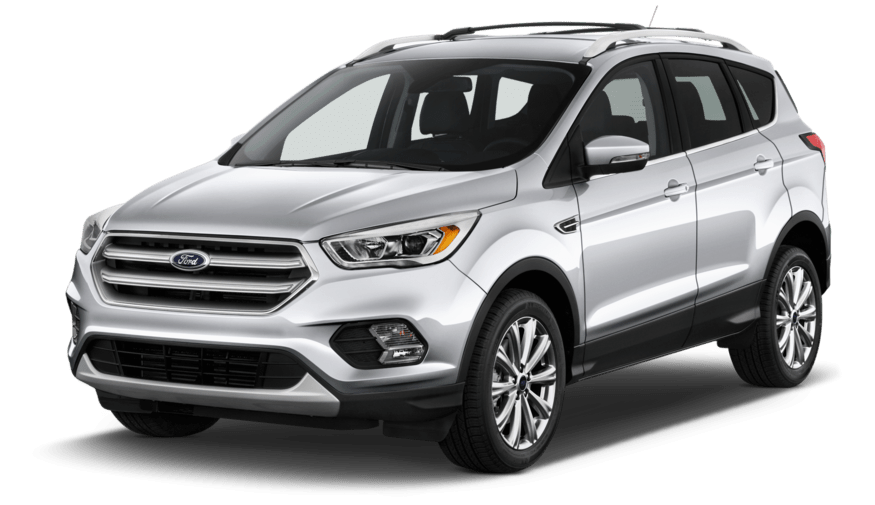 The Ford Escape is an alternative to the Jeep Patriot, although it is about the same on reliability, fuel economy, interior space and towing/offroad capability.  That having been said, neither the Escape or Patriot are particularly reliable and capable vehicles to own.  The Ford Escape is an alternative to the Patriot, but not a particularly compelling one.
4. Mazda CX-5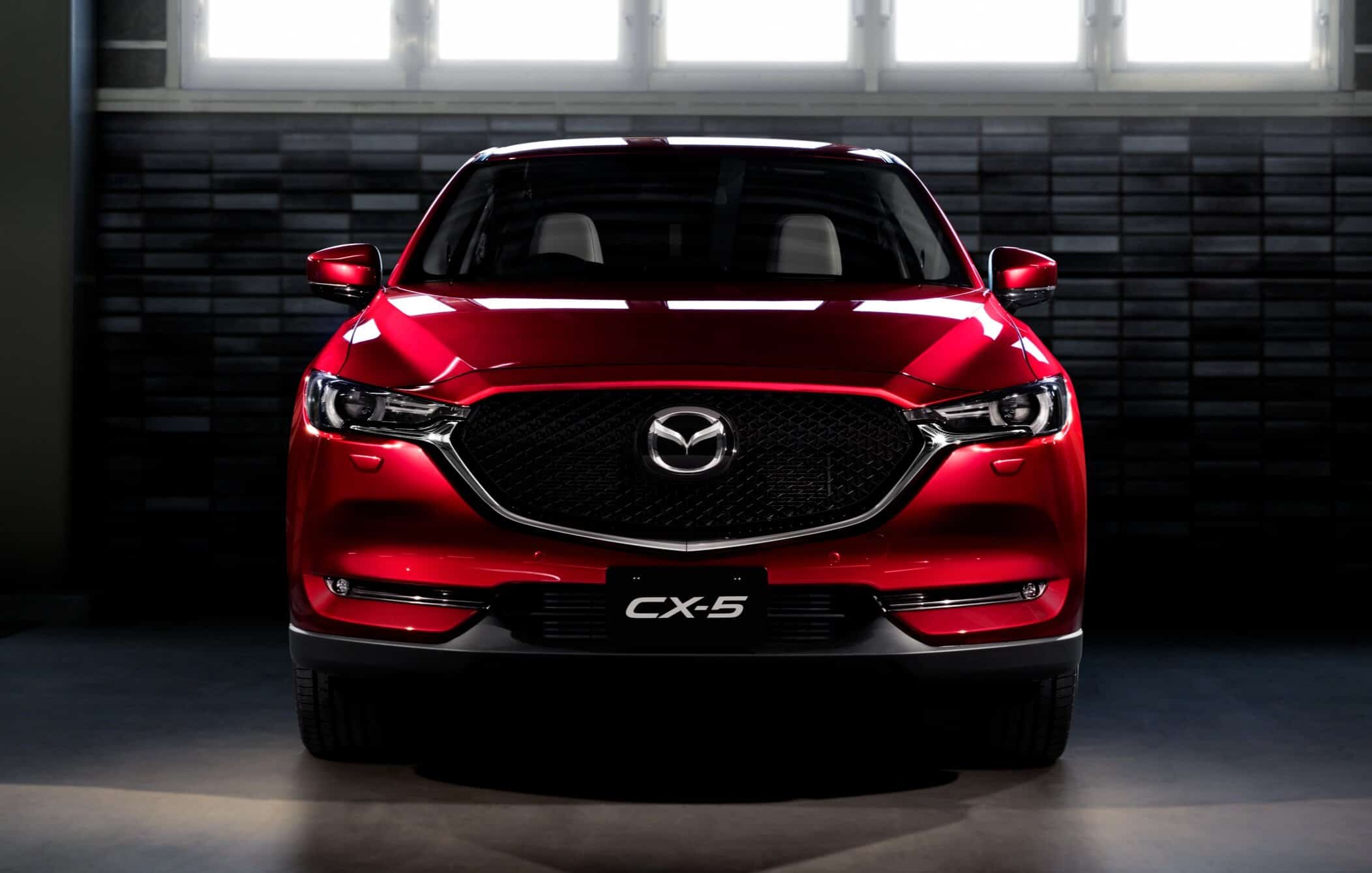 The Mazda CX-5 is a brilliant alternative to the Jeep Patriot.  It is a zippy little SUV that will put a smile on you and your passengers faces, all while providing good fuel economy and plenty of interior space for goodies.  Mazda has also come a long way with reliability and safety in recent years, and the CX-5 is one of the most stylish, desireable SUVs for around $30,000.  You will be driving longer in a CR-V or Rav-4, but you'll be smiling more in the Mazda.
2008 Jeep Patriot: Should I buy it?
If you're looking for a small, fuel efficient SUV with good reliability, I suggest you look elsewhere. While the Patriot appears to be a good buy on the surface, it is plagued with reliability issues that can be very expensive, and it is not as though these issues are restricted to one model year; they follow the Patriot across its lifespan. If you really want a Jeep Patriot, then go for it, but other than that, competitors like the Honda CR-V or Toyota RAV-4 will be better.
Frequently Asked Questions
Question: Can I tow with my Patriot?
Answer: You can tow 1000 pounds with a Patriot, so if you need to move a small trailer with some cargo in it, then you can. However, this is not a car for heavy towing, more driving in the city.
Question: Can I offroad with my Patriot?
Answer: You could, but I wouldn't recommend it. Optional 4WD means it will handle snow or a muddy driveway just fine, but take this too far offroad and you will be waiting quite some time for the tow truck.
Question: Is this a good used car?
Answer: Aside from the reliability issues, it is not a bad car. It gets good gas mileage, there is a decent amount of interior room and it is comfortable. Used Patriots are cheap on the used market; just know what you are getting into.
Conclusion
The 2008 Jeep Patriot is a small SUV that on the surface looks like a great buy, but unfortunately has too many reliability issues to be a good recommendation. Other cars in its class are better options for you and your budget.
Continue reading our article on Best Jeep Patriot Rims or Jeep Patriot recalls to find out both present and historic list of recalls if you own a Patriot.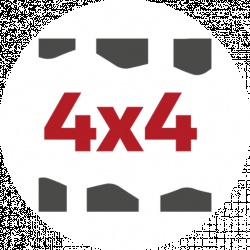 Latest posts by 4x4 Reports Team
(see all)