The Jeep Gladiator's stock bumpers are designed for light offroading and towing, making them highly susceptible to damage if you push them to the extreme. That's probably why you're looking for aftermarket rear bumpers to give this capable offroader even more grit. Several brands sell rear bumpers with different styles and for varied functions.
To help you find the perfect one, I've researched the different use cases for a Jeep Gladiator and the different types of rear bumpers for each scenario. This article shares the best Jeep Gladiator rear bumper options and how to choose the right bumper for your specific needs. Keep reading to find out more.
Bottom Line Up Front
The Fishbone Offroad Mako Rear Bumper is the perfect middle ground between affordability and quality. It has a steel build similar to the more expensive competitors, offers multiple recovery points, and is compatible with the Jeep Gladiator's stock backup sensors. If you're a technical offroader, consider the JT Rear Bumper with a modular carrier system.
My Top Picks at a Glance
Why Get Aftermarket Jeep Gladiator Rear Bumpers?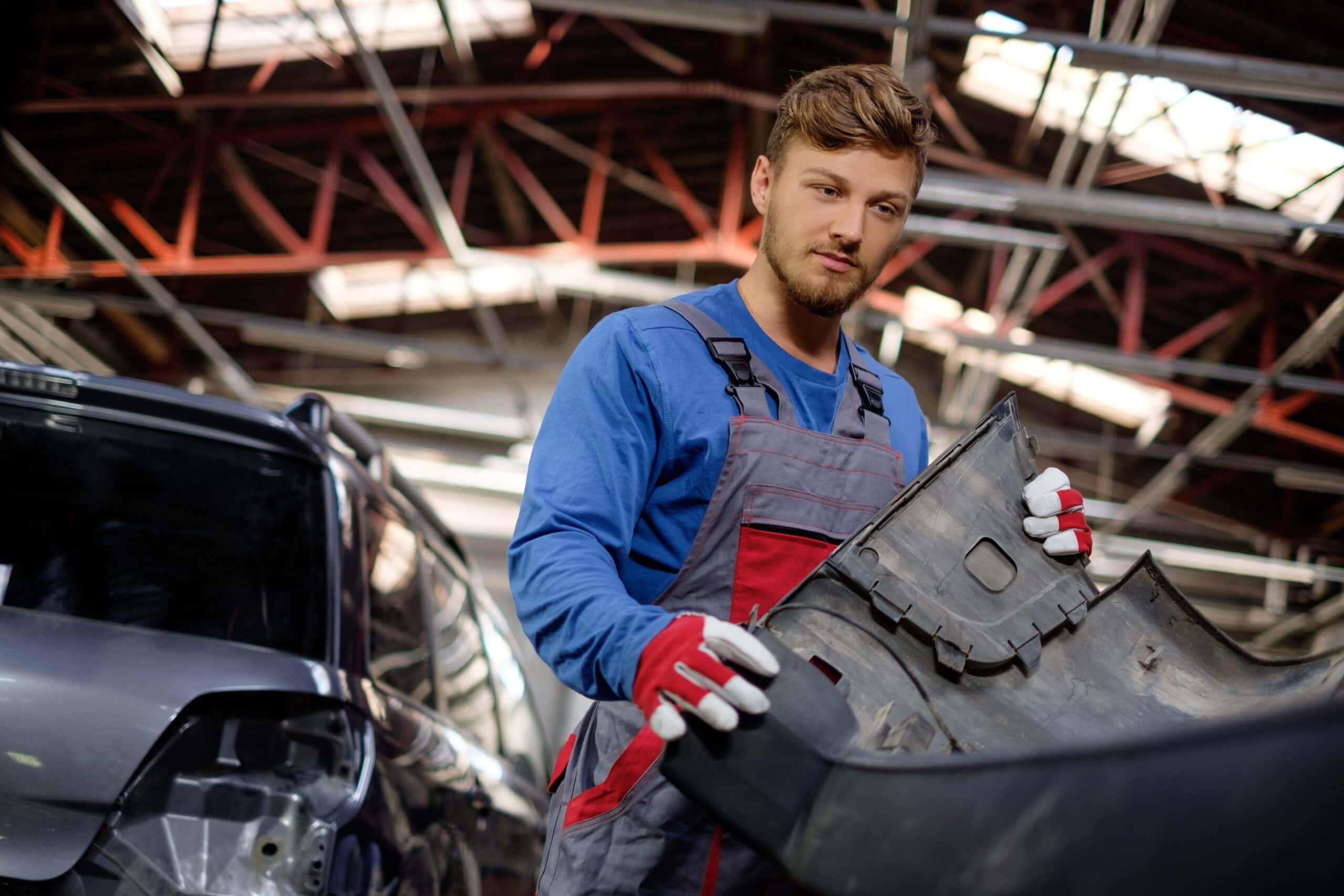 You may be wondering whether you need aftermarket rear bumpers for your Jeep Gladiator. Here are a few reasons why you should consider them.
Durability
The Jeep Gladiator is a capable offroader. You're likely going to push it to its limits; that's why you bought it anyway. When in rough terrain, chances are that you'll come up against rocks, scale steep hills, or wind up in a gulley. OEM bumpers aren't able to withstand the rough and tumble of extreme offroading, and if you damage them, getting a replacement would cost you a pretty penny
Aftermarket bumpers, such as the ones we've listed in this article, are made of steel, which is tough enough to handle the abuse you're likely to put your Gladiator through.
Recovery Points
Aftermarket bumpers have sturdy recovery points that allow you to attach different types of tow or recovery straps. Since these bumpers are attached right to the vehicle's frame, they're secure enough to handle recovery from extreme situations that OEM bumpers may not. They come with safety-rated shack receiver mounts, enabling you to use D-shackles. 
Strong rear bumpers will allow you to rescue others or even tow heavier trailers when you need to.
Aftermarket Accessories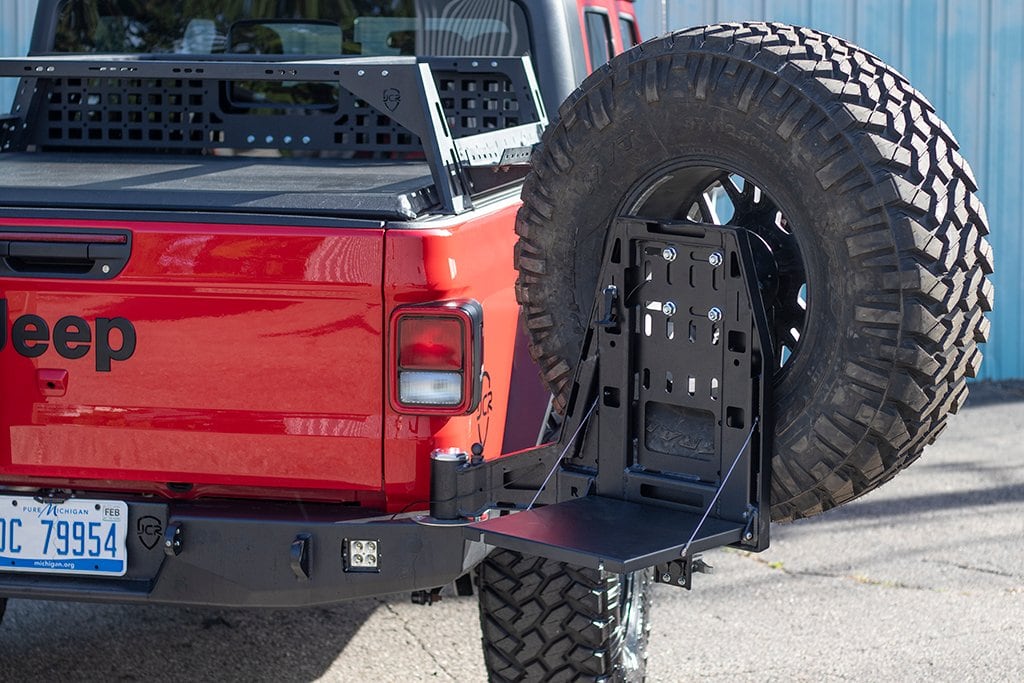 Factory bumpers don't offer the option to add accessories like lights and winches, among others. Since such accessories improve your offroading experience, having them on hand is crucial for a severe offroader. Most aftermarket bumpers have mounting points for lights, winches, and tire carriers, as well as jerrycan brackets so that you can carry extra fuel.
Improved Approach and Departure Angles
Aftermarket bumpers are designed to improve the vehicle's approach and departure angles. They don't extend too far from the vehicle and are installed slightly higher than OEM bumpers. This means when driving up steep inclines, the vehicle won't graze the ground as it approaches the slope. Similarly, the rear bumper won't hit the ground as the vehicle departs an obstacle or climbs out of a depression.
Are Aftermarket Bumpers Worth It?
If you're an extreme offroader who often drives to remote locations, then, yes, aftermarket bumpers are worth it. However, if your Jeep Gladiator doesn't spend much time in the wild, or you take it to basic trails with few challenges, then perhaps an aftermarket bumper might not be worth the investment. Only consider getting offroad bumpers if you'll be pushing your Gladiator to its limits, not if the truck will spend most of its time on the tarmac.
Are Aftermarket Bumpers Safe?
There's an ongoing debate about whether aftermarket parts (not just bumpers) are safe. We'll start with the facts: vehicle manufacturers perform their safety testing with OEM parts, so the results of these tests might change if we switch up, say, the rear bumper. On the other hand, manufacturers of aftermarket parts have done a lot of research when designing their products, including their safety tests. You'll find a lot of bumpers that incorporate the manufacturer's features, like sensors. 
The Insurance Institute for Highway Safety sought to answer this question by performing multiple tests on vehicles with aftermarket parts and comparing the results to those of vehicles with OEM parts. You can check out their detailed paper here, but they concluded that some are good and some are bad. Their observation is that the part should have high-strength steel, not a weaker grade than that used in the vehicle. 
To answer the question, "Are aftermarket bumpers safe?" I would say that they're safe if the bumper manufacturer uses high-quality materials and they have followed the vehicle manufacturer's safety and quality guidelines.
Pros and Cons of Aftermarket Rear Bumpers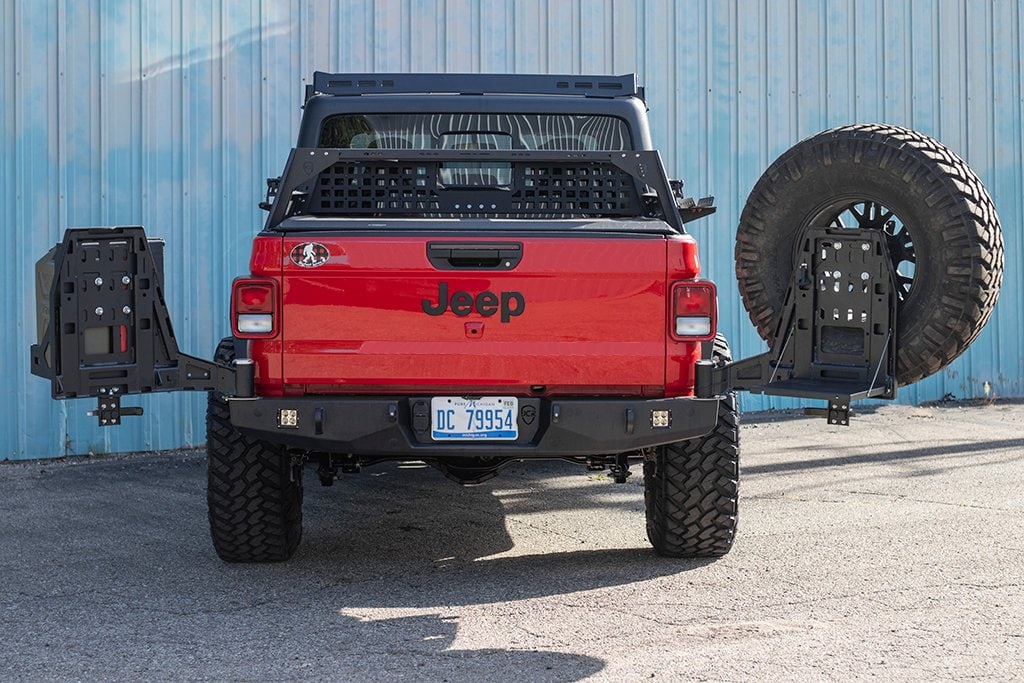 Pros

Cons
They're more durable than OEM bumpers. They were expensive.
They improve your vehicle's ground clearance. These bumpers are heavy and are likely to increase the vehicle's fuel consumption.
Aftermarket bumpers improve the truck's angle of approach and departure.  
You can mount winches and lights on them.  
They provide secure recovery points.  
How to Choose a Rear Bumper For Your Jeep Gladiator: Things to Consider
Extra Functionality
Some rear bumpers have mounting points for accessories like lights or even tire/jerrycan carriers. Other bumpers such as this one offer extra storage space for recovery gear. Bumpers with additional functionality are ideal for technical offroaders who like to carry extra gear and accessories. If you often venture to remote areas, then this feature is likely to be useful to you.
This bumper that we've featured below has mounting points for a tire carrier as well as a jerrycan carrier, allowing you to bring extra fuel to the trail.
Bumper Coverage
There are full-width, mid-width, and stubby rear (and front) aftermarket bumpers that you ought to consider.
Full-width bumpers cover the entire width of the vehicle, and they extend to also protect the tires and fender flares. These are the best for those looking for total protection of the vehicle in the event of a collision. However, their angle of departure isn't as good as that of the other two types of bumpers.
Mid-width bumpers sit in between full-width and stubby bumpers in length, only slightly extending beyond the width of the vehicle to cover part of the fender flares. These bumpers are a good compromise between protection and ground clearance.
Stubby bumpers are the shortest of the three, only covering the vehicle's width but doesn't extend to the fenders. This means that, in the event of an impact, the tires and fenders will be exposed to damage. However, these bumpers offer the best ground clearance. 
From my research, there doesn't seem to be any stubby rear bumpers, just the front. 
If you're looking for the best angle of departure, then consider a mid-width rear bumper for your Jeep Gladiator. However, if your priority is full protection of your vehicle, then opt for a full-width bumper.
Find out more about the different bumper widths in this article.
Bumper Style
There are mainly heavy-duty, modular, and tubular styles of bumpers available for the rear. Heavy-duty bumpers are the largest, offering the greatest strength and protection, but they're also the heaviest. Modular bumpers are customizable as you can add (or remove) extra parts to them, like skid plates.
They can be altered to your preferred width: full-width, mid-width, or stubby. Tubular bumpers are made up of round tube-like bars that cover the vehicle's width. They have a bare-bones design and are often lighter than the other styles.
If you'd like to find out more about the different styles of bumpers, check out this in-depth article.
Jeep Gladiator Rear Bumper Recommendations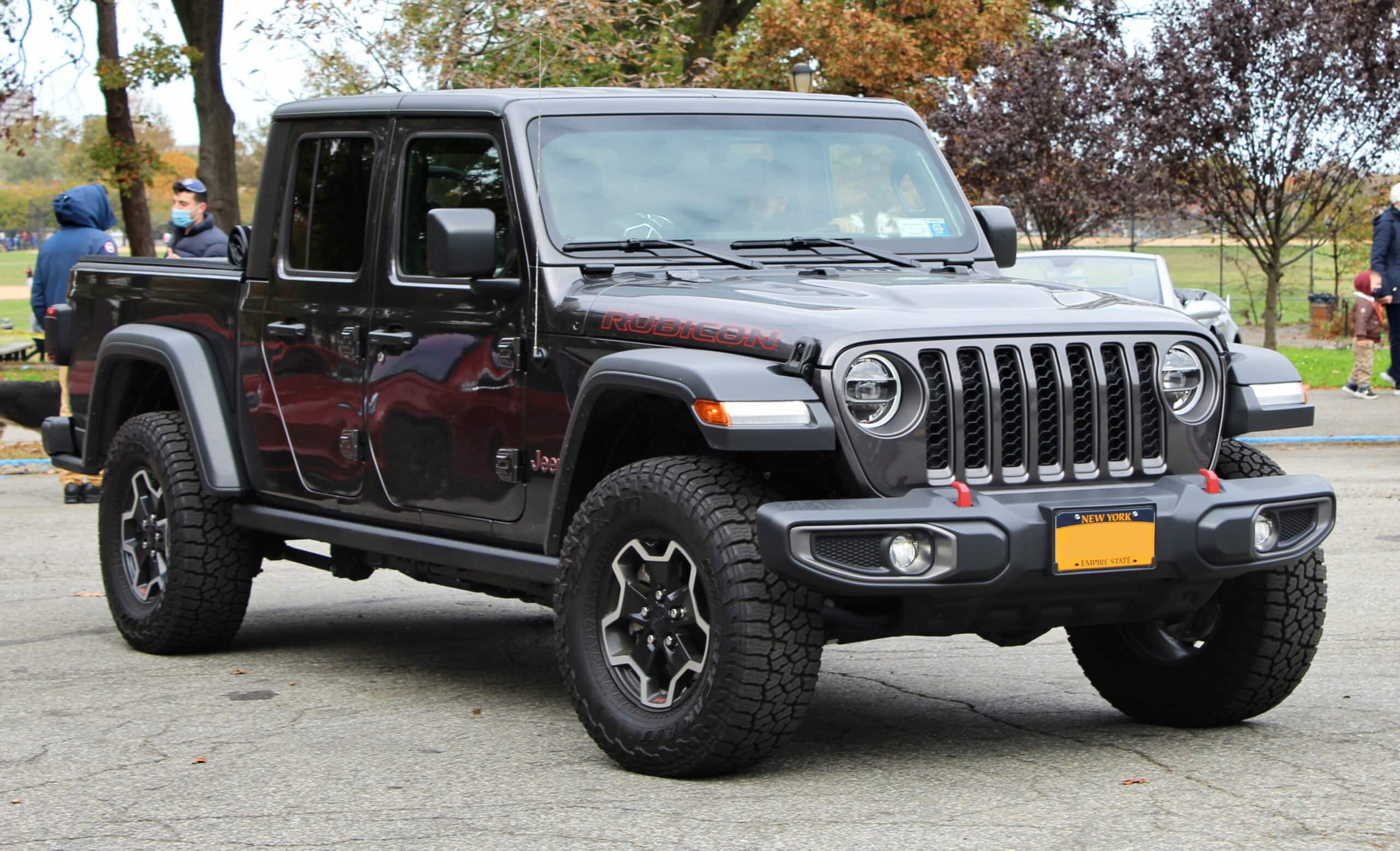 Selection Criteria
Protection and coverage

– The rear bumpers on this list offer total protection by covering a large area of the Jeep Gladiator's width. I considered brands that use high-grade steel, which is the strongest material for offroad bumpers.

Style

– I thought of different types and designs of rear bumpers to offer different options for varied tastes and preferences. 

Utilitarian

 – Other than providing protection, the bumpers on this list have extra functions, like carrying a spare tire, offering extra storage space, providing mounting points for accessories.
Best Gladiator Rear Bumper With Tire Carrier – 

JT Rear Bumper Vanguard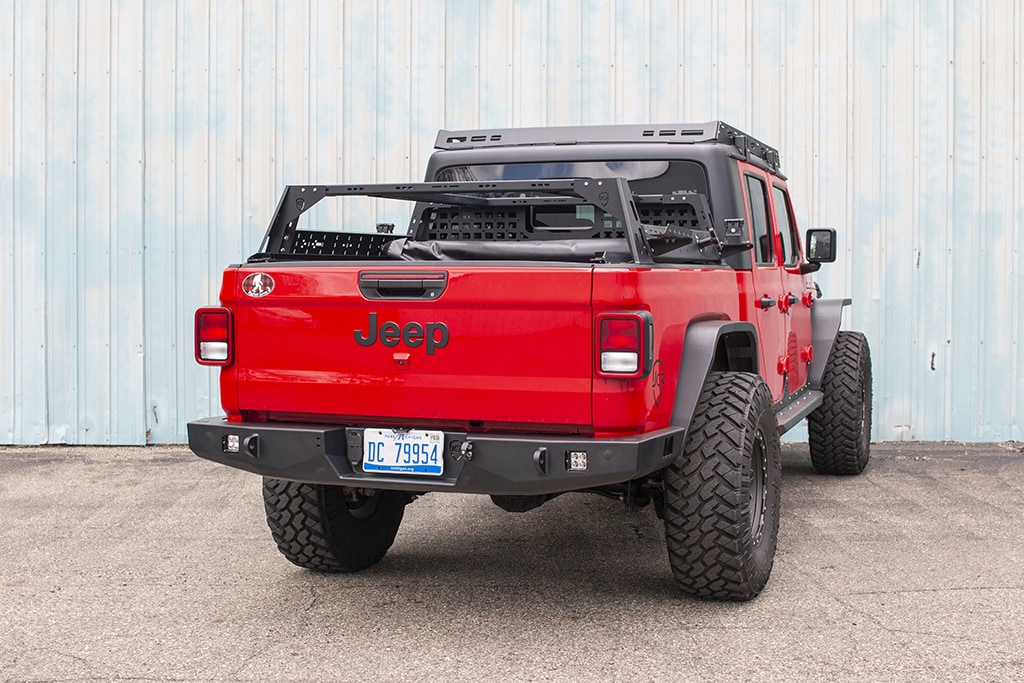 This full-width rear bumper for the Jeep Gladiator is designed to offer maximum protection as it's built from high-grade steel. Although that's a good reason you should consider this JT bumper, it's not its selling point. This bumper's standout feature is the modular swing-out system that can be attached on either the left or right sides, with a tire carrier on one and a jerrycan carrier on the other.
However, these swing-out add-ons are sold separately, and they're not cheap, costing about $700. On the bright side, if you choose to buy just the bumper, you'll get provisions for installing cube lights, a built-in hitch, as well as compatibility with the Gladiator's backup sensors.
Main Features
This is a full-width bumper.

It is made of high-grade steel.

Has provision for adding swing-out carriers on either side, for a spare tire and jerrycans.

It has mounts for installing cube lights.

The bumper has three-quarter-inch recovery tabs.

It has provision for the OEM trailer plug.

It's designed to handle the Jeep Gladiator's 7650 lbs (3470 kgs) tow capacity.
Pros
Depending on your needs, you can easily add or remove the tire carrier.

You'll still be able to use the Gladiator's backup sensors when you install this bumper.
Cons
The add-on carriers are sold separately, making this a costly bumper if you include the modules.

It's not SAE (Society of Automotive Engineers) certified.
The DV8 Offroad Bumper's selling point is its utilitarian quality – it has a drawer in which you can store your recovery gear, and it can hold up to 100 lbs (45 kgs). Found behind the license-plate mount, you don't need to worry about losing your gear as it's nicely concealed and lockable.
However, this handy feature shouldn't distract you from the fact that the DV8 is more than capable of protecting your vehicle offroad. It's made from tough steel and finished with a powder coat for additional durability. 
There are two D-Ring shackle brackets on either side of the license-plate slot, providing sturdy recovery points. Both ends of the bumper have integrated steps to make it easy for you to climb onto the bed. 
Main Features
This is a full-width bumper with 66 inches.

It's made of steel and finished with a black powder coat.

It has two D-Ring shackle brackets.

There's a concealed lockable drawer with a length of about 30 inches.

It is compatible with the Gladiator's factory trail hitch.

It has a narrow 34-inch depth to offer an improved departure angle.
Pros
This bumper has a good angle of departure.

It provides extra storage room in the integrated drawer.

It has a stylish, rugged look.
Cons
DV8 Offroad Rear Bumper with Drawer | 4wheelparts
DV8's signature RBGL-03 rear bumper with hidden locking drawer allows for maximum coverage, protection and storage. Whether you are rock crawling, overlanding, or hunting, our RBGL-03 will allow you to safely stow additional gear with our hidden design and locking handle.
Check Price
We earn a commission if you make a purchase, at no additional cost to you.
Best Value for Money Rear Bumpers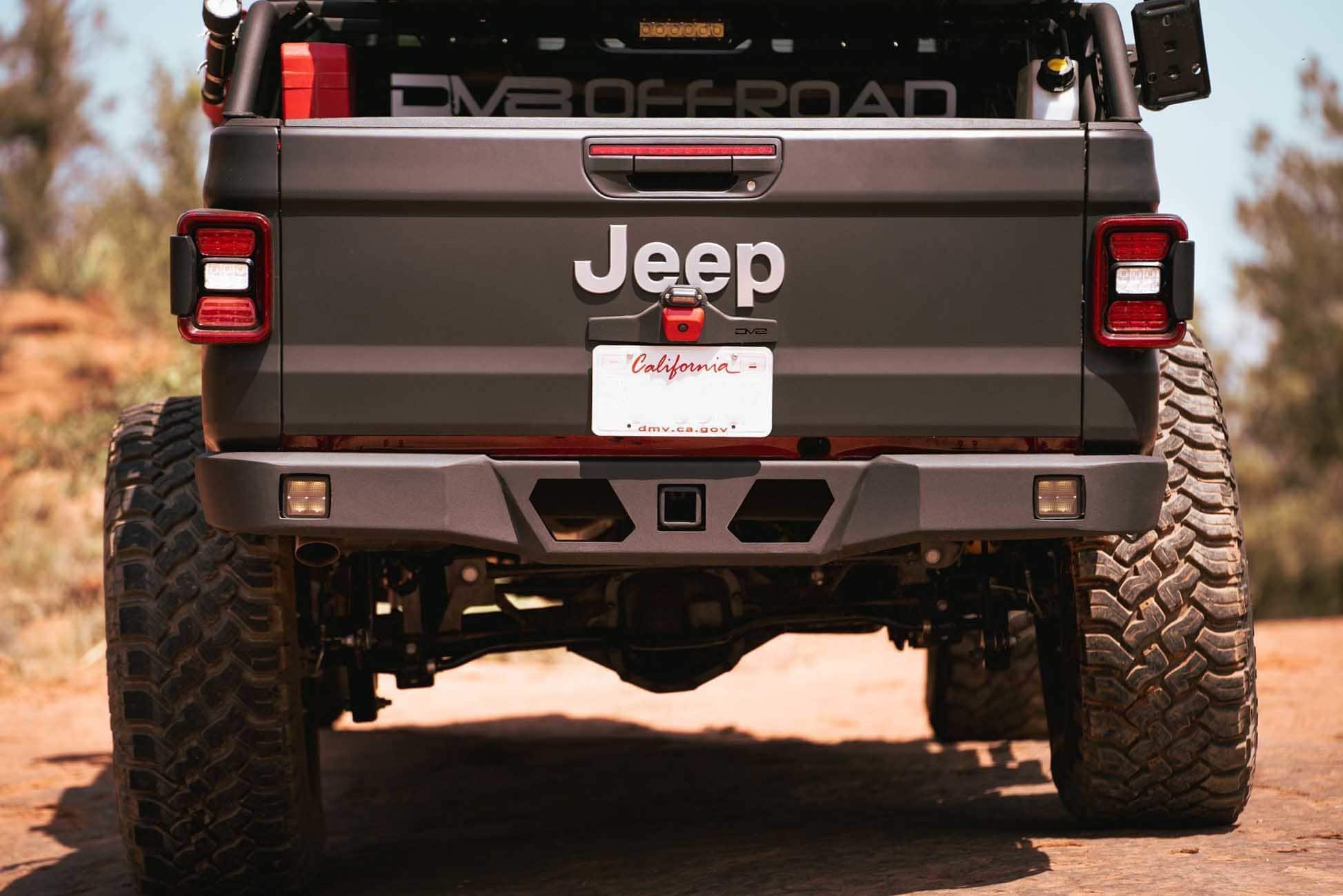 This is one of two rear bumpers for the Jeep Gladiator, offering value for money. Costing about $700, it's a good option if you're on a budget. This ultra-slim bumper is designed to provide maximum ground clearance, extending from the Gladiator by just 1.5 inches.
This also means that it gives the Gladiator an excellent departure angle. Despite its compact frame, this DV8 bumper is still capable of handling rugged offroad conditions; it's made of heavy-duty steel and finished with a black powder coat.
The bumper also comes with two rectangular LED lights on either end the bumper. And at the center, there's a hitch that allows you to install accessories like recovery gear or bike racks. Sadly, it doesn't have any recovery points, and you can't use your Jeep's factory sensors. 
Main Features
This offroad bumper has a full-width design.

It only sticks out from the vehicle by 1.5 inches.

It's made of heavy-duty steel.

It comes with a two-inch accessory hitch.

The bumper also has two LED lights.
Pros
The DV8 RBGL-05 bumper is affordable.

Its ultra-slim design improves the Gladiator's ground clearance and departure angle.
Cons
There aren't any recovery points on this bumper.

It isn't compatible with the factory sensors.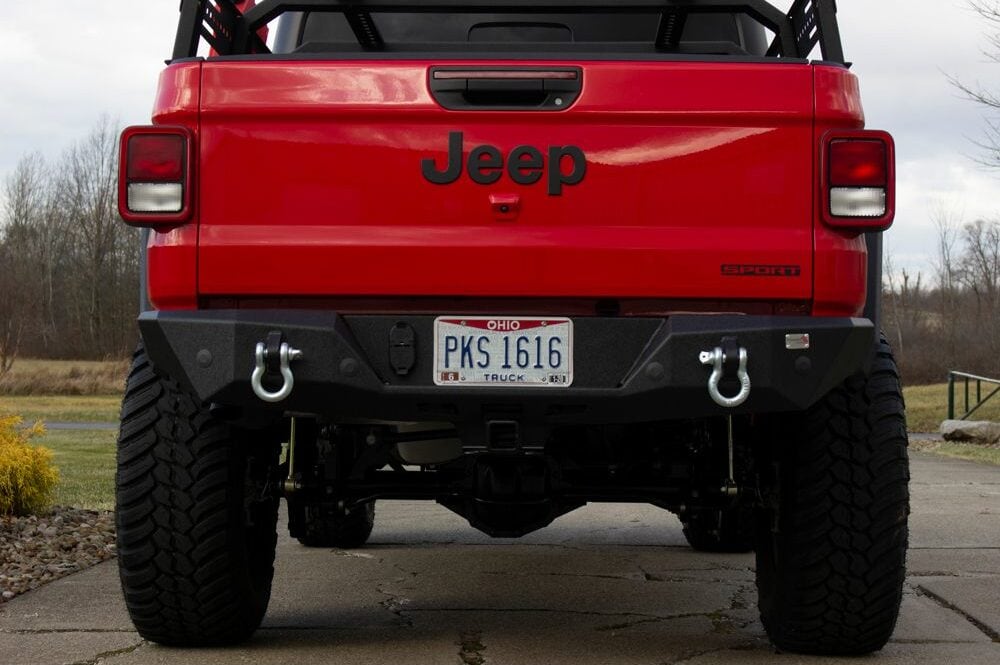 This second value-for-money option is a simple full-width bumper option from Fishbone. It's made from steel and finished with a black powder coat, it's as hardy as the other models on this list but at a fraction of the cost.
Unlike the option above, the Fishbone Mako bumper is compatible with the Gladiator's OEM backup sensors and receiver hitch, plus you can use the stock license plate lights. Another plus for this bumper is that it has two D-ring brackets for easy recovery on the trail – something else the DV8 RBGL model above doesn't provide. 
However, there are some tradeoffs: it doesn't have a step for easy access to the bed, and it is only compatible with the 2020 and 2021 Jeep Gladiators. Still, if you have one of these Gladiator years, this is the best low-cost rear bumper option for your truck.
Main Features
This is a full-width rear bumper.

It is made from 3/16-inch steel.

The bumper has a black powder-coat finish.

It has two D-ring brackets.

It's compatible with the Jeep Gladiator's stock backup sensors.

It can also use the stock plate lights and trailer plug.
Pros
This bumper is affordable.

Its design gives the truck a good departure angle.

It is strong and durable.
Cons
There's no step for accessing the truck's bed.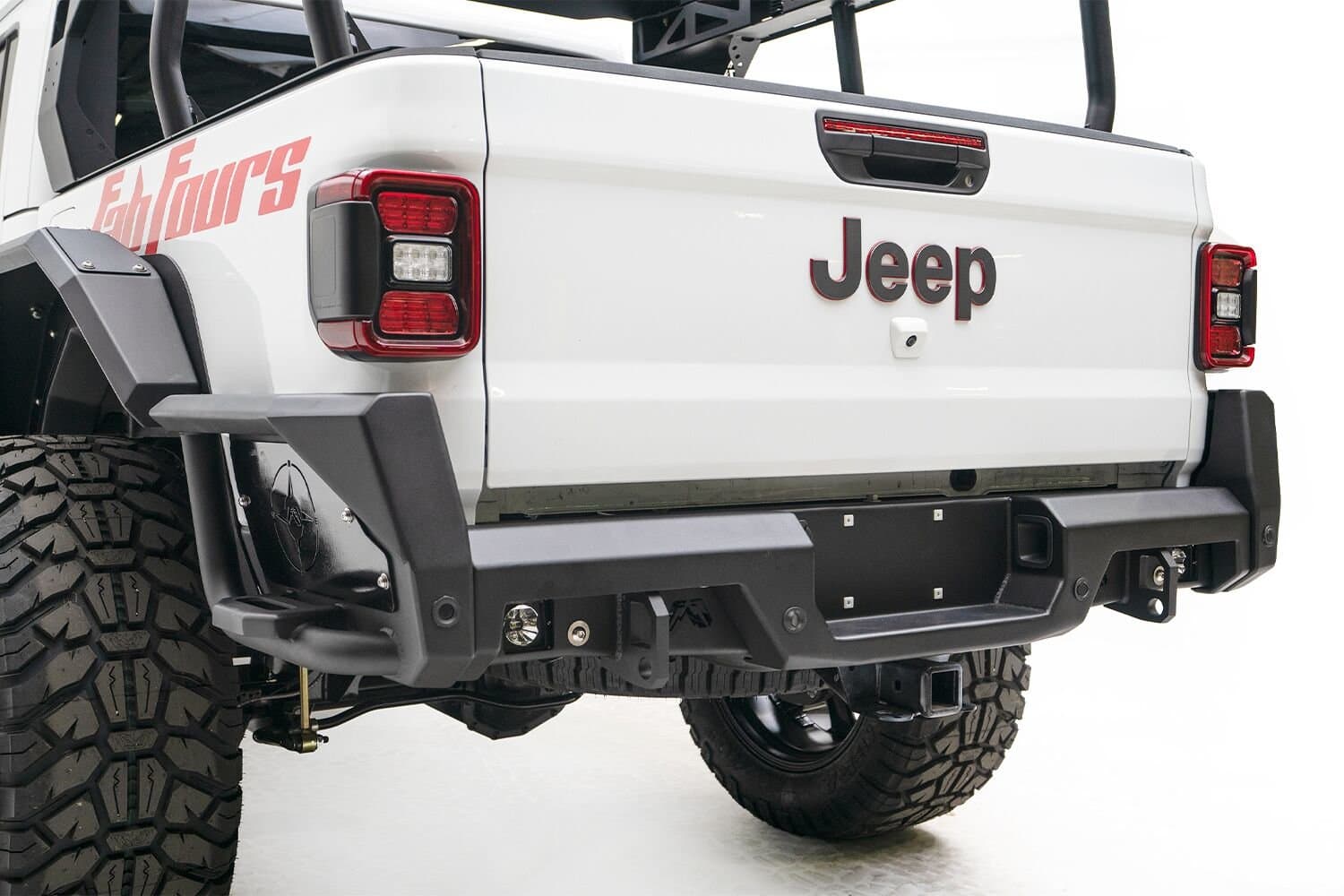 The Fab Fours Rear Bumper is, in my opinion, the best-designed bumper on this list – it protects the fenders as well as the rear. It's also a great-looking bumper, with a matte black finish giving it a stylish look. However, don't be fooled; it's made of 3/16-inch steel that's renowned for its resistance to abuse. Fab Fours also has a bare steel option if you prefer the more rugged look.
This bumper also offers the most accessible access to the bed as, on either side, there are steps with two rungs. At the back, there are two integrated tow hooks and D-ring brackets that offer enough options for attaching recovery straps. This is why Fab Fours is my choice for the best towing bumper. Still, the bumper can accept the Gladiator's OEM sensors if your model has them. 
Main Features
The Fab Four rear bumper is made of steel and finished with a matte black powder coat.

It's made of 3/16-inch steel.

There are two integrated tow hooks and D-ring mounts.

It has side steps on both ends, with two rungs in each.

It has two slots of mounting LED pod lights.

The bumper is compatible with the Jeep Gladiator's stock sensors.
Pros
It has a stylish matte black finish.

This bumper's side steps make it easy to access the bed.

It has many recovery points with the option of using D-ring shackles or tow hooks.
Cons
Fab Fours Gladiator Rear | Amazon
Molded Splash Guards are designed to provide excellent lower body protection by minimizing the spray of water, mud, snow and rocks.
Buy at Amazon
We earn a commission if you make a purchase, at no additional cost to you.
09/27/2023 05:57 pm GMT
Frequently Asked Questions
Question: Are Gladiator and Wrangler bumpers the same?
Answer: The front of the Gladiator and Wrangler are the same, meaning that the front bumpers are similar in the two vehicles. However, the rear bumpers aren't the same because the Gladiator's truck bed gives it a different design. Therefore, the rear bumpers for the Gladiator and Wrangler are different.
Question: Can you put a winch on a stock Gladiator bumper?
Answer: No, you can't because the Gladiator's stock bumper is unable to support a winch unless you customize a winch mount to attach to the vehicle's frame.
Question: Is Jeep Gladiator wider than Wrangler?
Answer: The Jeep Gladiator and Wrangler have the same width, but the Gladiator's wheelbase is longer by 18.9 inches.
Finally
A good aftermarket rear bumper of the Jeep Gladiator should be able to withstand the rigors of offroading that this vehicle is built to handle. Consider one that improves the vehicle's ground clearance and departure angle while offering multiple recovery points. The bumpers on our list above are great options to consider for your Gladiator.
Also, check out this article to find out about other Jeep Gladiator parts that you can buy to improve your truck's performance.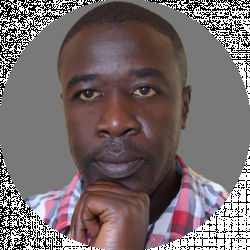 Latest posts by Barry Juma
(see all)