Are you in the market for a used off-road vehicle? If so, one that might cross your mind is the 2013 Jeep Patriot. The Patriot is a great choice for an inexpensive off-road SUV. There are a number of options, features, and trim levels to choose from as well. 
What's one of the first things that come to mind when you think of a Jeep? Maybe it's quality, reliability, or off-roading capabilities? 
Bottom Line Up Front: The 2013 Jeep Patriot is a great option for those in need of off-roading capabilities while still driving an inexpensive daily driving SUV. It holds its value relatively well and has solid interior space. My only concern is the known issues that come with a CVT transmission.
In this 2013 Jeep Patriot guide, I'm breaking down what I like most about this reliable SUV and what features I feel miss the mark.
Vehicle Overview
The 2013 Jeep Patriot has remained ultimately unchanged from the previous year's model besides a very few small interior features and colors.
The Patriot is smaller overall than the Jeep Grand Cherokee and has less tow capacity, engine horsepower, and fewer bells and whistles. The Patriot is one of the lower-end models on the Jeep lineup for 2013.
In the Jeep Patriots' defense, it is at a lower price point as compared to some of its competitors. Some of the direct competitors would be the Nissan Juke, the Kia Sportage, and the Hyundai Tuscon just to name a few. The Patriot has a few advantages and disadvantages over the competitors.
The big key advantage that it has over some of its competitors is off-road capabilities. If you are looking for a smaller SUV that can handle different types of terrain then this might be a good option for you.
On the other hand, if you don't plan on doing much off-roading at all, I wouldn't suggest this vehicle. I just feel like there are many other options out there with better interior features, fuel economy, and horsepower.
Some Info, Heritage, and History about Jeep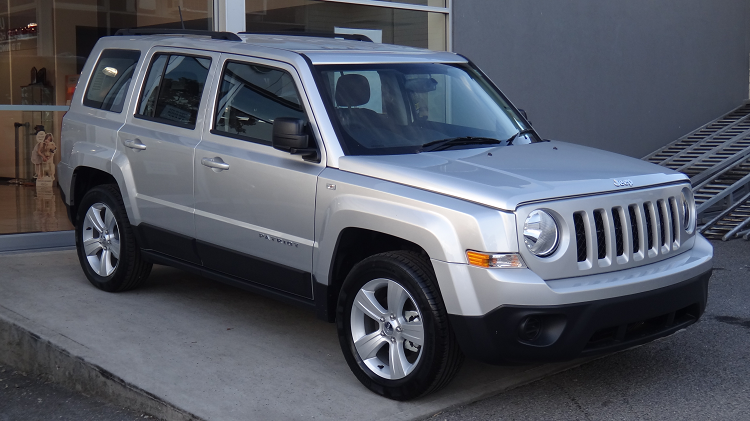 Since 1987 Jeep has been owned by Chrysler. There are many other companies that Jeep has merged with as well. Some manufacturers that are under the same umbrella are Dodge, Maserati, and Fiat. As of January 2021, Jeep is now owned by Stellantis.
Jeep has military roots and originally the only Jeeps that were around were for military use during WWII. During the late 1990s, they adopted the classic seven-slot grille pattern and it is still used today. This grille pattern was originally used on Ford vehicles.
Like many automakers today they have many different types and sizes of vehicles. Jeep just recently got into the luxury segment by creating the new Grand Wagoneer. This is a full-size luxury SUV.
Jeep has always been known for its off-road and rugged heritage. One reason why Jeep always appealed to me was because of the lifestyle advertised along with it. Is that always true? Not really. 
MSRP and What It's Worth Now?
When this vehicle debuted in 2013 this was probably the beginning of peak times to buy an SUV. Fuel was cheaper and people had big families and wanted to travel. The 2013 Jeep Patriot is marketed not only toward small families but toward the adventurer; people that want to go and see new things and drive on the unbeaten path. 
The 2013 Jeep Patriot MSRP started at $16,000. That was the price for the lowest Sport trim. The Latitude starts at $19,795 and goes up from there based on options and accessories. Finally, the highest trim is the Latitude, which was $23,795 when it debuted. 
The most popular option was the base trim. The Sport trim was the cheapest trim and most people just customized it to their liking based on personal preference. 
How much is it worth today? 
The Jeep Patriot is still holding its value pretty well. They can be found on online sites such as Carvana selling for about $13,000.
The resale value depends on many factors, however, such as location, miles, and condition of the vehicle. For example, the all-wheel-drive option would be going for more money in a location where it gets snow because the demand is higher. 
Trim Levels and Engine Options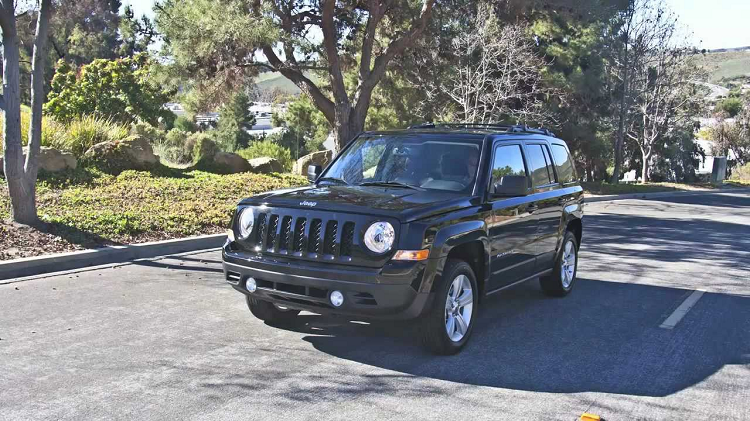 The 2013 Jeep Patriot comes with 2 engine options both being a 4 cylinder option. 
The first engine option is a 2.0-liter four-cylinder engine that produces 158 horsepower and 141 pound-feet of torque. If you want the available all-wheel drive, that would be an extra option from the factory. 
The second engine option would be a 172-horsepower 2.4-liter engine. Both engines come standard with either a manual or an automatic transmission, and both engines do have the ability to have the all-wheel-drive option. The Patriot has laggy and slow acceleration, regardless of the powertrain.
Drivers who plan on taking this crossover off-roading will want to stick with the manual transmission. I would prefer the 2.4-liter option engine over the 2.0-liter because you are at least getting some extra power and the MPG only suffers slightly.
The available trims are Sport, Latitude, and Limited. The only difference with these trims is the different standard options inside the vehicle. For example, Sport is pretty much a base model and the Latitude is a bit better.
The Latitude comes with leather seats whereas the Sport trim just has cloth seats. Personally, the Latitude is my favorite option because of the style and luxury feel that comes along with it.
The Limited comes with more options such as a sunroof, Bluetooth, and upgraded wheels.
Continue reading related Jeep Patriot guides from different years worth mentioning:
Fuel Economy
Engine

Drivetrain

City MPG

Highway MPG

Combined MPG

2.0 Liter

2WD (Auto)

2WD (5M)

23

24

30

31

26

27

2.4 Liter

2WD (Auto)

2WD (5M)

AWD (Auto)

AWD (5M)

22

23

21

22

28

29

27

28

24

25

23

24
Fuel economy for this SUV ranges from 23 mpg in the city and 30 mpg on the highway with the base engine, manual transmission, and front-wheel drive, to a low 20/23 mpg city/highway with the larger engine, automatic transmission, and four-wheel drive depending on driving habits.
I would go for the five-speed manual option if you get to choose. The fuel economy increases slightly with the manual option however, this is relatively low considering other crossover or small SUV models.
Transmission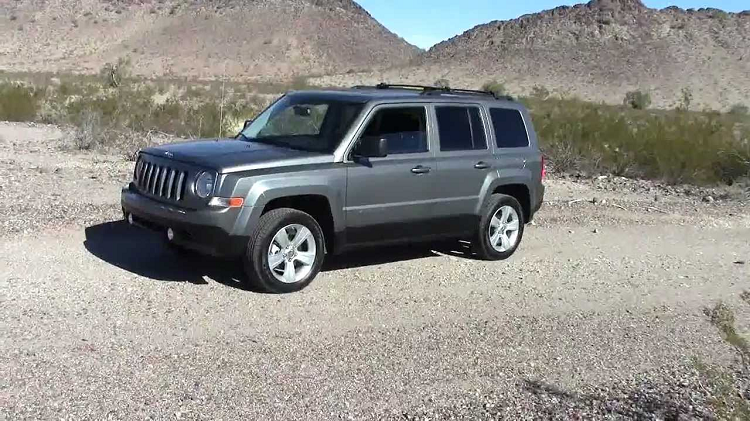 One main reason I dislike the Jeep Patriot is the transmission. It is CVT transmission. CVT stands for continuously variable transmission. It comes standard in many new and used vehicles today, but it is just totally lackluster, I don't feel like a CVT belongs in an off-road vehicle. 
Although CVTs are generally smoother when shifting gears, I find this transmission impractical and unnecessary in an off-roading vehicle.
CVT transmissions were originally made for fuel economy and this does not perform well at all in that segment. CVTs are more practical in smaller economy cars that get decent MPGs not best suited for an offroad SUV.
CVT transmissions are notorious for their short lifespans and usually end up failing around 50,000 miles or so. I can tell you this personally from experience.
They are lower quality and less practical than a normal transmission. At least when they do fail, they are cheaper to replace. Overall, CVTs are terrible transmissions, and that transmission comes in the 2013 Jeep Patriot.
Features and Options
Some other features may include USB ports, satellite radio, and a touch-screen navigation system. Most of these options can only be found available on the Limited or Latitude trims.
Some of the standard features include power windows, air conditioning, and USB ports to charge your phone. If you opt for the higher trim models you will get navigation and Boston Acoustics sound system. 
I feel as though the interior uses poor-quality materials and cheap plastic pieces. It offers 53.5 square cubic feet of space which are on the smaller side compared to other cars in this segment. 
Reliability and Safety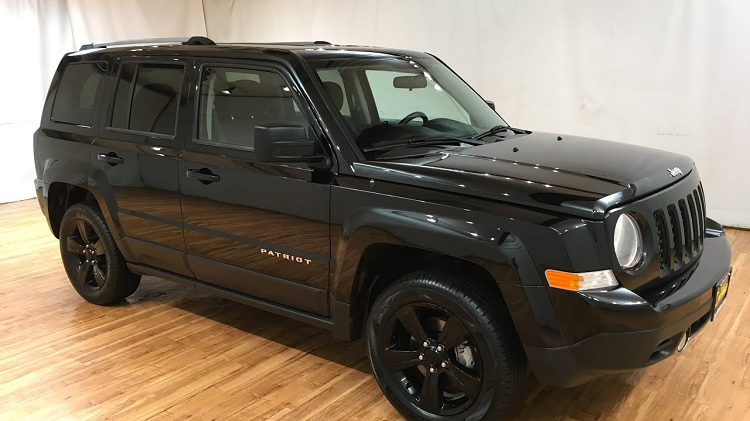 In terms of reliability and safety standards, the 2013 Jeep Patriot falls below average in this category as well. The most important questions I would ask myself about a vehicle are; is the car reliable, and is it safe? These are two of the most important factors to consider when buying a vehicle. 
The Patriot received four out of five stars from the National Highway Traffic Safety Administration. If I was buying a vehicle this is something I would highly focus on. Most cars get five out of five stars. This is very important. 
As far as reliability goes, the Patriot is fair as compared to other vehicles in its class. There are some small common problems such as window and sunroof seals deteriorating and water getting inside but besides that not many big money problems. 
I know from personal experience that the CVT transmission will be a problem and needs to have regular maintenance done and most likely be replaced every 50,000 to 80,000 miles, unfortunately. 
Maintenance Schedule
The Factory maintenance schedule for the Jeep Patriot is pretty standard. There are oil changes every 5,000 miles or less depending on oil type and driving conditions. You want to inspect the brake pads, and always check all your fluids. The fluids include brake fluid, transmission fluid, and engine coolant. 
Spark plugs and air filters should be changed every 15,000-30,000 miles as well. Brake pads, rotors, and tires should be inspected regularly based on driving patterns to check for visible wear.
If there are signs of heavy wear, it is recommended you change them. Always remember to change your air filter at least once a year; sometimes twice a year if you do a lot of off-road driving.
Overall nothing too crazy when dealing with the maintenance schedule. It is relatively easy and cheap to maintain. The Jeep Patriot is similar to most Jeep's Maintenance schedules. 
Towing Power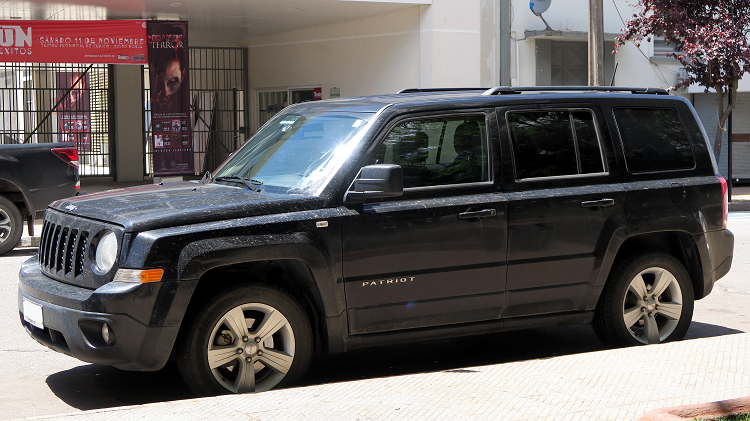 For being a smaller SUV and only having a 4-cylinder-powered engine, the Jeep Patriots towing power was quite respectable. The overall towing capacity is up to 2,000 pounds. If you didn't have the available tow package then the max tow capacity was only 1,000 pounds. 
Jeep calls its tow package Freedom Drive. All Freedom Drive has extra features and tow capacity that is geared more toward off-roading. The Freedom Drive tow package was only available in the 2.4-liter engine option.
Continue reading this guide to learn everything there is to know about Jeep Patriot Towing Capacity.
Tire Sizes
The tire sizes change slightly based on what trim level you purchase. The lowest trim option available is the Sport and the tire size options are 205/70R16 and 215/65R17.
So not only do you get a bigger rim size, but you also get a slightly wider tire and lower profile as well. Both Latitude and Limited have the same options for tire sizes. Since this is an offroad vehicle, you should put on a lower speed-rated tire such as an H rated to increase longevity.
| | | |
| --- | --- | --- |
| Sport | Latitude | Limited |
| 205/70R16 | 215/60R17 | 215/60R17 |
| 215/65R17 | 215/65R17 | 215/65R17 |
Lift Kits and Other Accessories
So if you still are interested in purchasing this vehicle, you might want to install some accessory packages. I know me personally, I like the little extra factory accessories that they have available.
There are also many different aftermarket accessories to choose from too. It's the little touches that make your Jeep more personalized and also stand out in the crowd. 
Related reads:
Here are Some of the Factory Accessories that You can Buy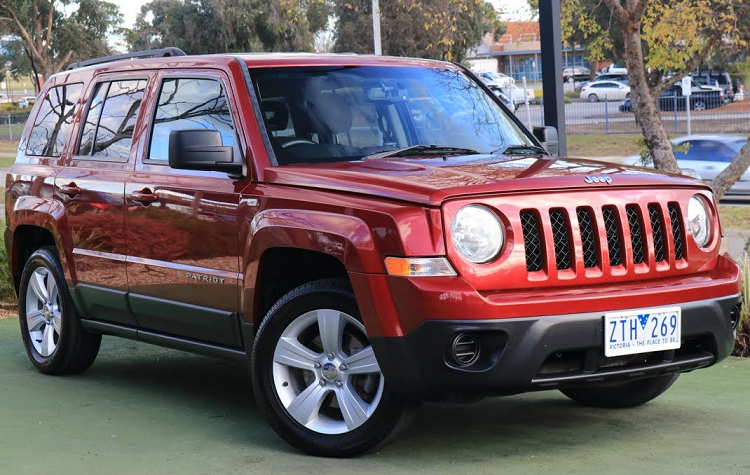 I like this phone holder. It is really useful and safe to use if you don't have the navigation option.
Lift Kits
Many people that are interested in getting a Jeep or maybe have alright bought one may possibly want to install a lift kit. Basically what a lift kit does is raise your car several inches off the ground.
Lift kits give a more functional use when off-roading. I would say that if you are not interested in off-roading, then don't install a lift kit. That's just my personal opinion. I know people that install them in their daily drivers and don't do one bit of off-roading. 
Some high-quality lift kits from reputable sites offer lift kits for about $700-$1000 based on the brand and quality of the parts. That doesn't include labor costs if you have to take it somewhere to have the parts installed; unless you install them yourself. Here's a great quality lift kit among other accessories to check out.
Lift kits also allow for more aggressive-looking and larger wheels and tires. If you are going for an off-road look then I would suggest them. I like lift kits on other makes and models. I wouldn't install them on a 2013 Jeep Patriot. I would install them on a larger SUV or truck like a Jeep Wrangler or Grand Cherokee. 
Competition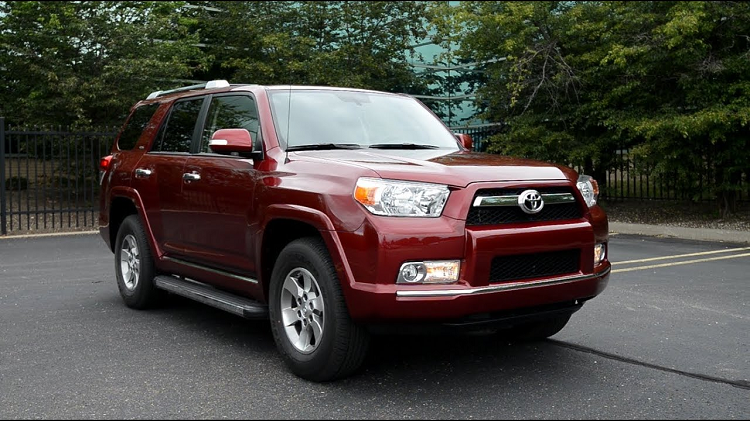 There are so many different types of small SUVs and crossovers.  One competitor that stands out to me would be the Toyota 4runner. The 4Runner competes directly with the Jeep in terms of off-road capabilities and has many of the same features as the Patriot but better quality. The 4Runner has better reliability and safety also.
Jeep Grand Cherokee is another great option to go for if you don't mind spending a little bit more money. For just a few thousand dollars more, you get so much more in terms of features and quality of materials. The Jeep Grand Cherokee is a solid choice if you want to stick with the Jeep brand.
Here's how Patriot compares to other competitors:
There's currently only one recall by NHTSA. This recall ranges for several years not only in the 2013 Jeep Patriot but other Chrysler models and Dodge models from 2010 to 2014. 
The recall states that the occupant restraint module may malfunction and short circuit causing the front and side airbags to not deploy; also causing the seat belt tensioners to not work. 
This would be very concerning for me if I was going to purchase this vehicle. The chance of serious injury is highly increased. Safety is a top priority for me and my family and knowing about this recall might steer me away from this vehicle.
Chrysler, who owns Jeep, states that they will replace and fix this recall free of charge. 
FAQs
Question: Do Jeep Patriots have a Lot of Problems?
Answer: Jeep Patriots aren't known to have too many recurring problems besides window and door issues. I find that the biggest issue with the Jeep Patriot is the safety concerns mentioned throughout the article.
Question: Are Used Jeep Patriots Reliable?
Answer: While it's one of the most inexpensive SUVs on the used market, it falls below the mark in terms of reliability. The CVT transmission is the biggest issue I have with it because it's known for causing issues long-term.
Question: How Long do Jeep Patriots Last?
Answer: The average mileage that a Jeep Patriot will last is approximately 100-200k so it's right in line with a lot of other Jeep vehicles. This translates into a total lifespan of approximately 10-15 years.
Final Thoughts
The 2013 Jeep Patriot has some useful and nice features when it comes to the towing capacity and the off-road capabilities however, besides those two features, that's about all I liked about the Jeep Patriot. 
I didn't care for the CVT transmissions that they use, the engine options were nothing to write home about, and the overall fuel economy was poor at best. I also didn't like the safety issues and recalls because safety is huge for me and my family. 
There are many other choices for off-road vehicles. Some of the competition has nicer features and overall better quality of materials. If you are stoked about Jeep products and what a Jeep is for everyday use as well as off-roading; I would suggest a Jeep Grand Cherokee or Jeep Wrangler. 
Continue reading: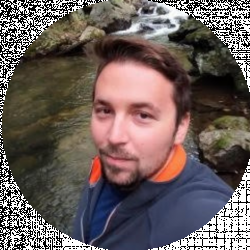 Latest posts by Coty Perry
(see all)