The pickup truck segment went through considerable changes in recent years. Thanks to technological advancements and creative minds, we have a large variety of workhorses to choose from. Today, there are more compact/ mid-size pickup trucks than ever.
However, when it comes to getting down and dirty, the full-sizers take the lead. Ford is one of the biggest automotive manufacturers on the planet, and clearly, they are on to something. The Ford F-150 model has been the most popular vehicle since its introduction in 1948.
More than that, it's been the best-selling vehicle and pickup truck for over 40 years. Here's the bottom line of this 2022 Ford F-150 Guide.
Bottom Line Up Front
The F-150 falls in the full-size pickup truck segment, between the mid-size Ranger and the Super Duty series. It became a benchmark for light-duty truck makers with its class-leading capabilities, latest technology, and comfort.
What's New for 2022?
The 14th generation gets a new Black Appearance package, Utility Belt package, and new Atlas Blue color. The Utility package is optional on the lower trims and standard on the high-end levels of the lineup. Moreover, Ford offers its best-selling model as an all-electric vehicle (EV) dubbed the Lightning.
Also, Ford confirmed that a new Raptor R model will follow suit later this year. Supposedly, the R will come with the same 5.2-liter 760 horsepower power unit found in the GT500 Mustang. This model is aimed at the Ram TRX in particular.
Body Configurations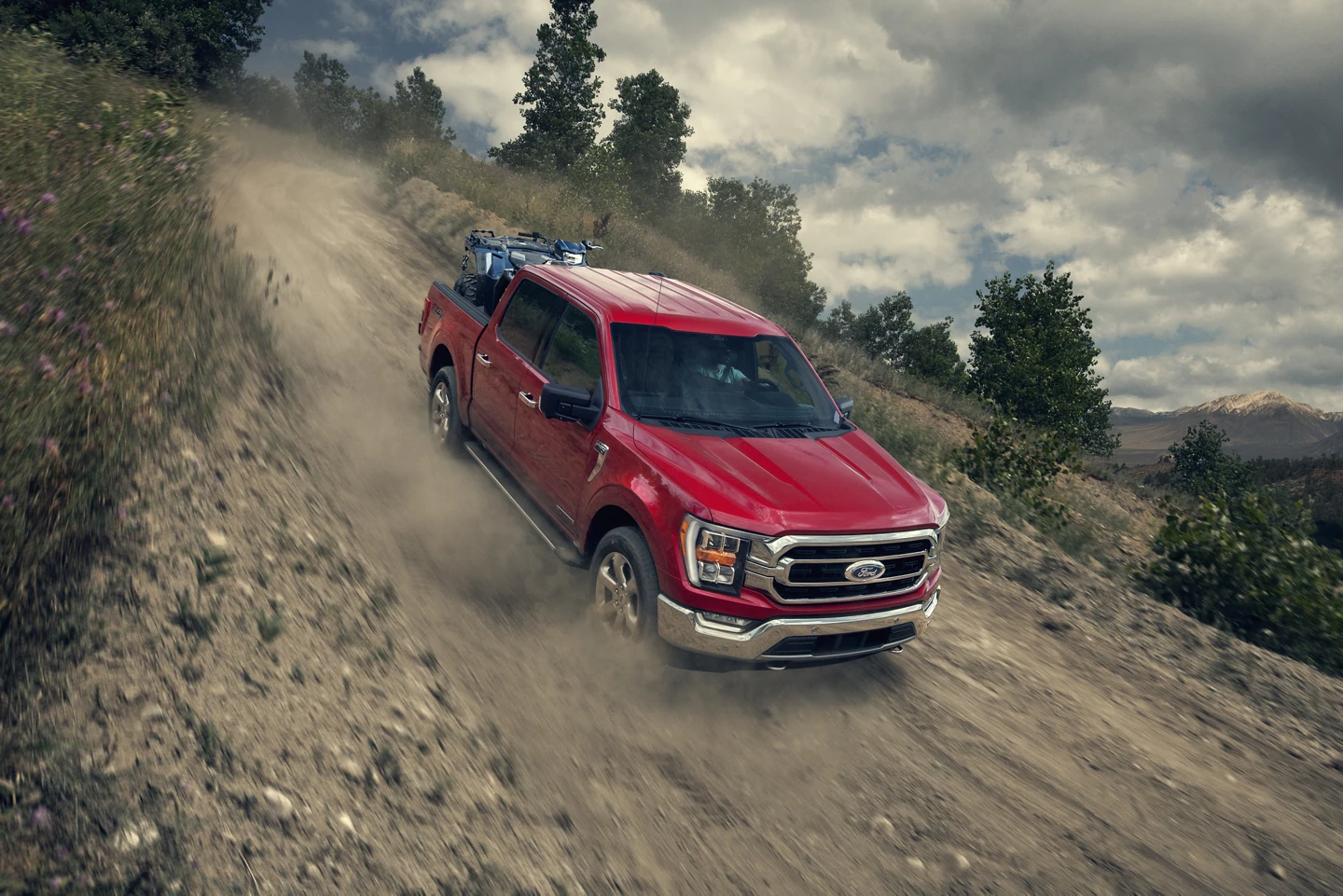 The new F-150 comes with standard body styles. They are a combination of several beds and cabs of different sizes. It includes a Regular/Single Cab with a bench seat that can fit three adults. The SuperCab and The SuperCrew have enough room for six passengers.
However, the SuperCrew is better if you intend to carry adults in the back seat. It offers 43.6 inches of legroom in the back in addition to massive rear doors for easy access.
On the other hand, the SuperCab has small rear-hinged doors and provides 33 inches of legroom in the back seat. Adults will not enjoy the ride back there, but small kids will fit in perfectly.
It is worth mentioning that the high-end trim levels (Lariat and above) are available in the SuperCrew only. So, if you have your eyes set on a fully loaded luxury trim, you will have to settle for that cab. Moreover, you must consider the bed size you want when choosing the cab style.
The short 5-ft bed has 52.8 cubic feet of cargo space and is available only with the SuperCrew. The long 8-ft bed has 77.4 cubic feet of cargo space and comes with the Regular and SuperCab. The mid-size 6-ft bed is the best option as it provides 62.3 cubic feet of cargo spaces and comes with all three cab styles.
These are big boy numbers. After all, the F-150 is a chunky rig!
This monster is 231.7 inches long and almost 100 inches wide from mirror to mirror, making it hard to maneuver or park in tight spaces. Also, it is 75.6 inches tall. So, climbing into the cabin may require some effort.
PS: The cab, bed, and powertrain configuration will impact the payload and towing capacities of the truck.
Towing and Payload Capacities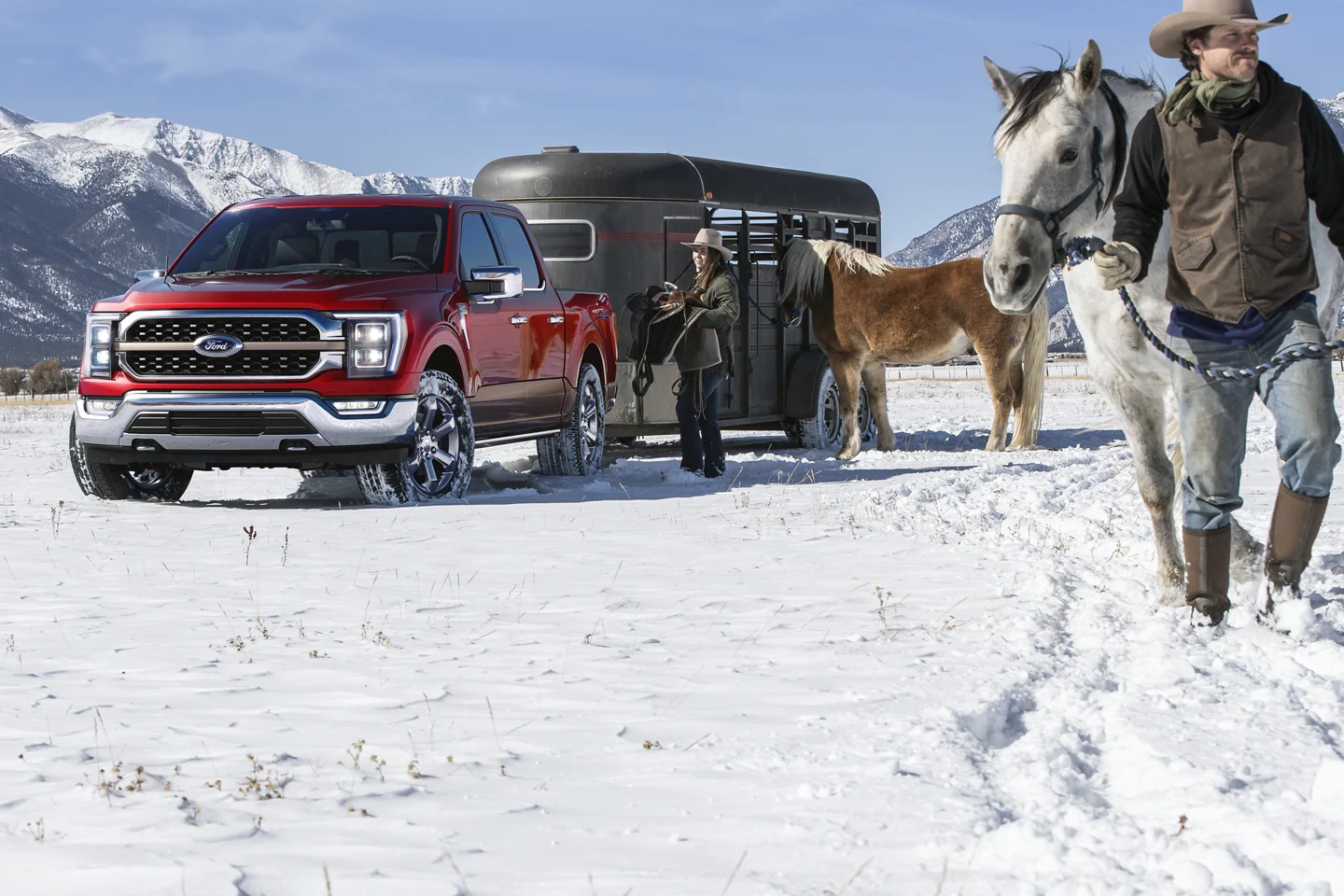 Every pickup truck maker claims dominance and superiority at least in one aspect of the following three: engine output, towing, and payload capacities.
The suits at Ford got greedy and claimed the F-150 was far superior in towing, payload capabilities, and acceleration than any of the remaining opponents. Unfortunately, Ram snatched the lead with its 700-horsepower TRX model.
Nonetheless, the F-150 takes the win with its capabilities in towing and hauling heavyweights.
The maximum payload of an F-150 is 3,325 pounds, and the towing caps out at 14,000 pounds taking the lead in its class. But you cannot have your cake and eat it too!
There is no F-150 model that can give maximum payload and towing capability at once. The max payload comes from a Regular Cab with an 8 ft long bed, rear-wheel drive, a V-8, and a heavy-duty payload package. That is a thousand pounds more than the nearest opponent, the Chevy Silverado 1500.
Depending on the body configurations and powertrain options, i.e., a properly equipped F-150 can tow up to 14,000 pounds. Such figures come from a SuperCab with an 8 ft long bed, rear-wheel drive, a twin-turbo V-6, and a towing package.
The numbers crunch down to 12,700 pounds with the PowerBoost option. The Ram 1500 maxes out at 12,750 pounds, while the Chevy Silverado caps out at 13,400 pounds in contrast to the Ford.
Powertrain Option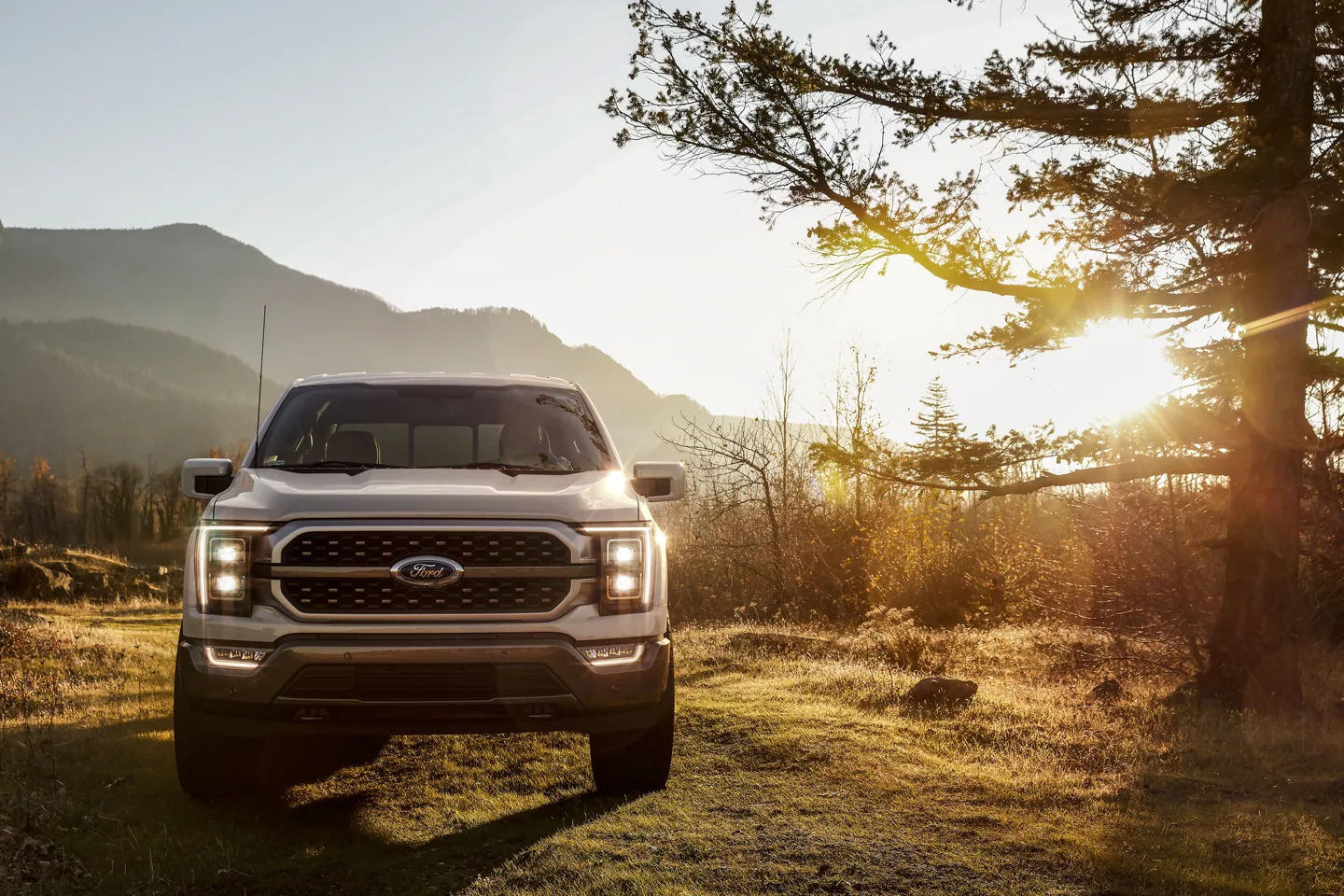 Ford offers the new 2022 F-150 with a variety of powerplants.
The first one on the list is a twin-turbocharged 2.7-liter EcoBoost V-6 with 325 horsepower and 400 pound-feet of torque. It is obtainable for the XL, XLT, and standard on the Lariat trim.
Second comes a 3.3-liter V-6 that makes 290 horsepower and 265 pound-feet of torque. It is standard on the lower XL and XLT trims.
Next is the 3.5-liter V-6 with twin-turbochargers. It makes an impressive 400 horsepower and 500 pound-feet of torque. It is standard for the Limited and Tremor trims and optional for the rest of the pack.
The 3.5-liter twin-turbo high-output EcoBoost V-6 is exclusive to the Raptor. It makes 450 horsepower and 510 pound-feet of torque.
The F-150 still gets the good old classic 5.0-liter V-8 with 400 horsepower and 410 pound-feet of torque. Offered on all trims.
Last but not least, a new hybrid powertrain consisting of a 3.5-liter turbocharged V-6 with PowerBoost. It produces a remarkable 430 horsepower and 570 pounds-feet of torque. Optional for all trims except the Tremor.
Every buyer can choose between a rear-wheel or four-wheel driver. All engines come mated to an automatic, ten-speed transmission.
Fuel Economy
The best mileage you can get from an F-150 comes from the hybrid system. It can achieve anywhere between 25 mpg in the city and 27 mpg on the highways. The 3.5-liter V-6 and the big V-8 are not far off. They both average about 19-20 mpg in the city and 24 mpg on the highway.
The 2.7-liter V-6 comes with a decent 20 mpg in the city and 26 while cruising on the highway. The Raptor and Tremor models are the least fuel-efficient—both average 16 mpg in the city and 19 on the high.
If you think that's bad, wait until the Raptor R hits the dealerships.
Keep in mind having a fully loaded trim level with four-wheel drive heavily impacts your fuel consumption.
Interior Quality and Features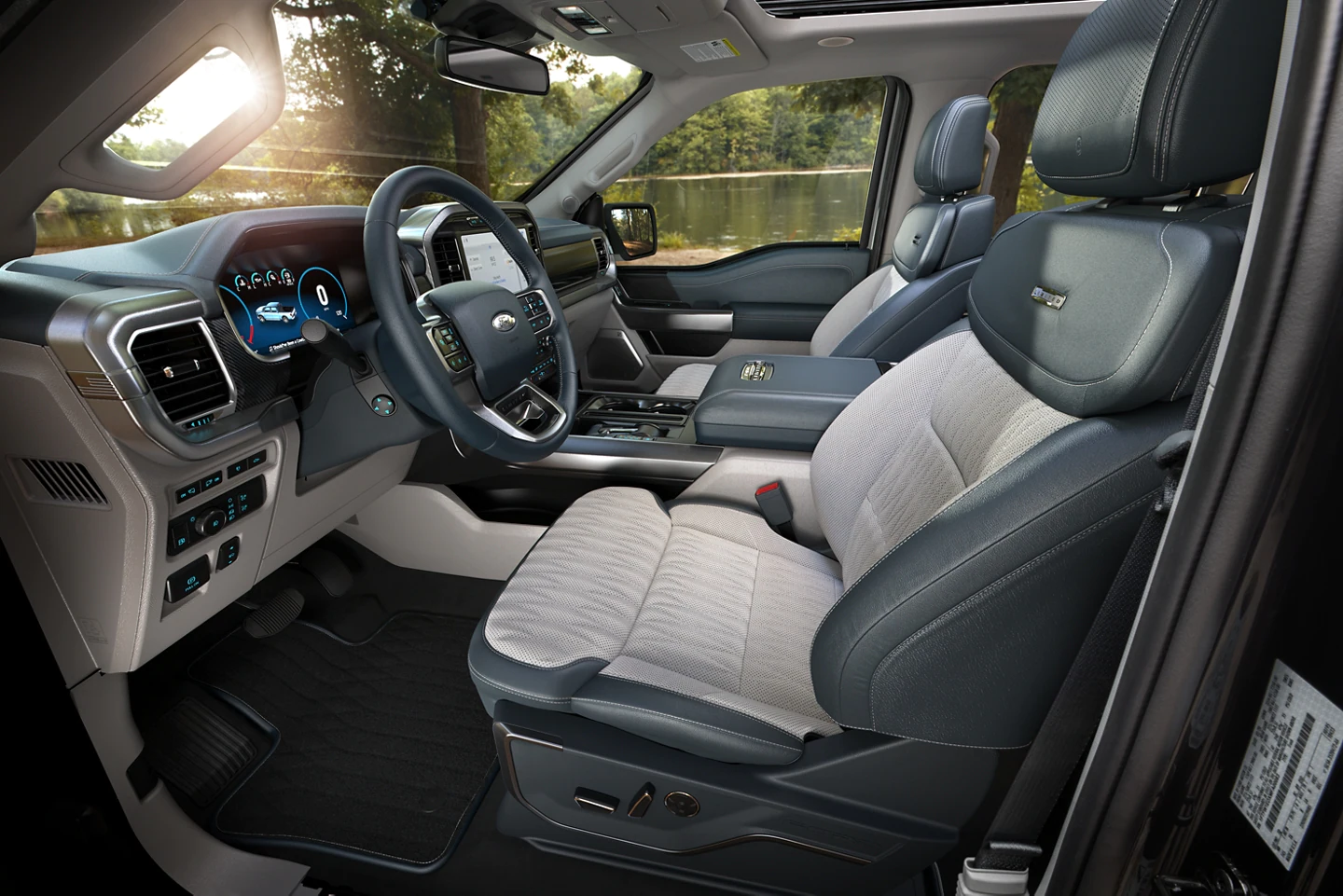 The new F-150's interior is accommodating, from the spartan workhorse (lower trims) to the topline models. It comes loaded with lots of amenities that make daily driving a breeze. Nonetheless, the F-150 feels like a step down from the deluxe Ram 1500 cabin.
It is generally comfortable even for the base models, but comfort levels differ depending on the option you tick from the list and the trim you opt for. The seats are adjustable to support drivers of all shapes and sizes. In addition, ventilated and heated seats with lumbar support are presented as an option.
The Max Recline Seats can go all the way back and act like a bed in case you decide to take a short nap.
Similarly, you can fit your F-150 with flat-folding seats that you can use as a solid base to sleep on or carry stuff in case you run out of space in the back. Also, the shift knob can fold flat with the center console and turn into a small table.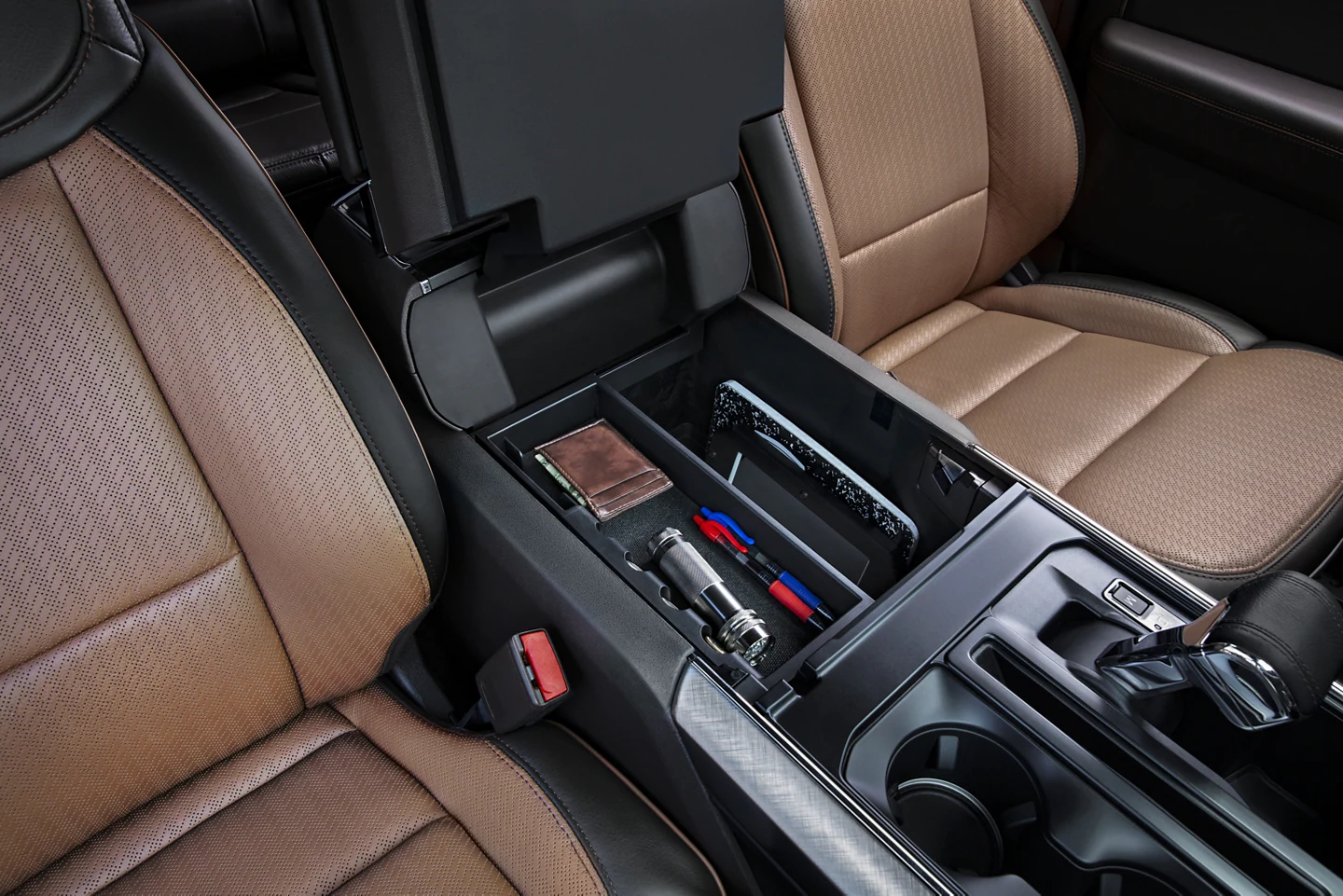 Passengers have ample space inside, but the rear seat of the SuperCab may be a bit cramped for taller people. The SuperCrew is the most generous with passenger space and full-size rear doors for easy entry and exit. The back seats feature latches and tether points to fit in a child seat.
The windows are fairly large and allow good visibility from all angles. Plus, the optional sunroof brightens up the interior. Just make sure you don't park in the sun.
Infotainment and Connectivity
The F-150 rolls out of the factory with a remarkable list of niceties. The base model comes with a standard 8-inch touchscreen display with a Sync 4 infotainment system. It has a sleek interface, sharp graphics, and simple menus.
It provides over-the-air updates to keep the system running smoothly. It gives data about the weather and traffic on daily basis. Apple CarPlay and Android Auto are standard with SiriusXM radio and sat-nav.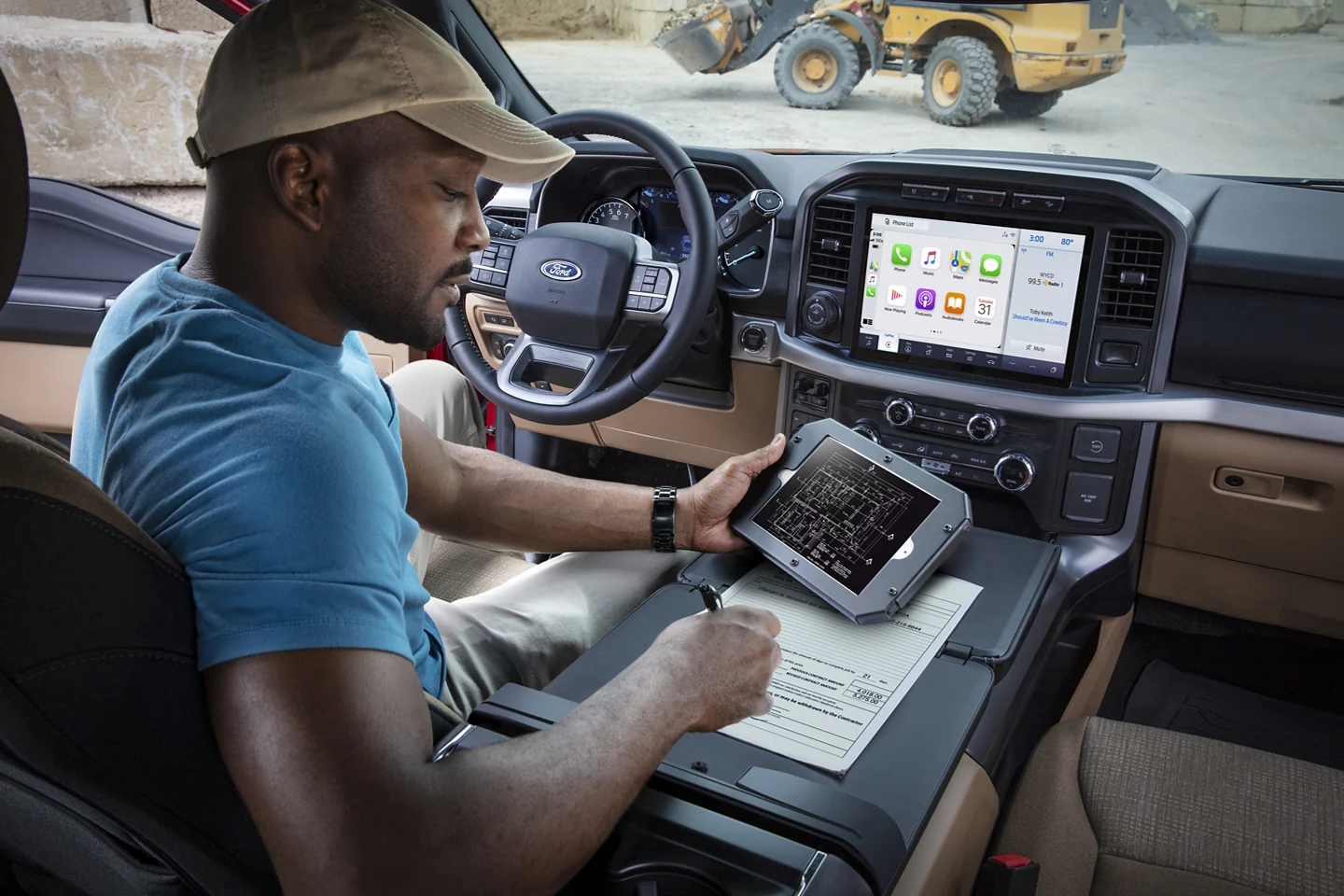 You get an optional 18-speaker Bang & Olufsen stereo system. What's more, the driver gets a 12-inch screen with a digital gauge cluster. It displays information like the selected driver mode, fuel consumption, and more.
A 12-inch touchscreen display with wireless Android Auto and Apple CarPlay is recommended to match the Ram 1500's vertical touchscreen display. In comparison, the Chevy Silverado and the GMC Sierra come with a 13.4-inch touchscreen.
Other techy features include a wireless charging pad, remote start, dual-zone climate control, and a start/stop button. My favorite feature by far is the onboard telematics. This method uses the vehicle's GPS to track its location and movement. It is useful, especially for business owners who use a fleet of automobiles.
Safety
The IIHS gave the Ford F-150 the highest rating in all of its crash tests. In addition, the NHTSA rewarded it five stars out of five. Some of the standard safety features on the F-150 include a rearview camera, forward collision warning with pedestrian detection, and emergency braking.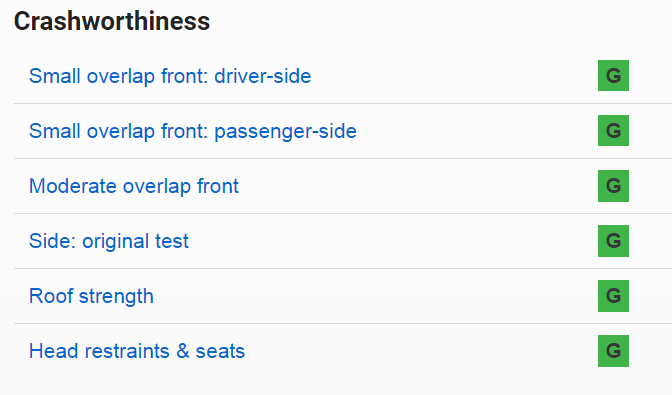 You can obtain additional driver-assist features, like:
Adaptive cruise control
Active drive assist
Evasive steering assist
Intersection assist
Traffic sign recognition
Front and rear parking sensors
Surround-view parking camera system
Reverse automatic emergency braking
Automatic parking assist
Blind spot monitoring
Rear cross-traffic alert
Lane departure warning
Lane keeping assist
Warranties
Ford backs the F-150 with a basic three years warranty or 36,000 miles covering from bumper to bumper.  It also covers the powertrain with five years or 60,000 miles warranty. Unfortunately, Ford does not offer complimentary scheduled maintenance like Toyota and GMC.
Trim Levels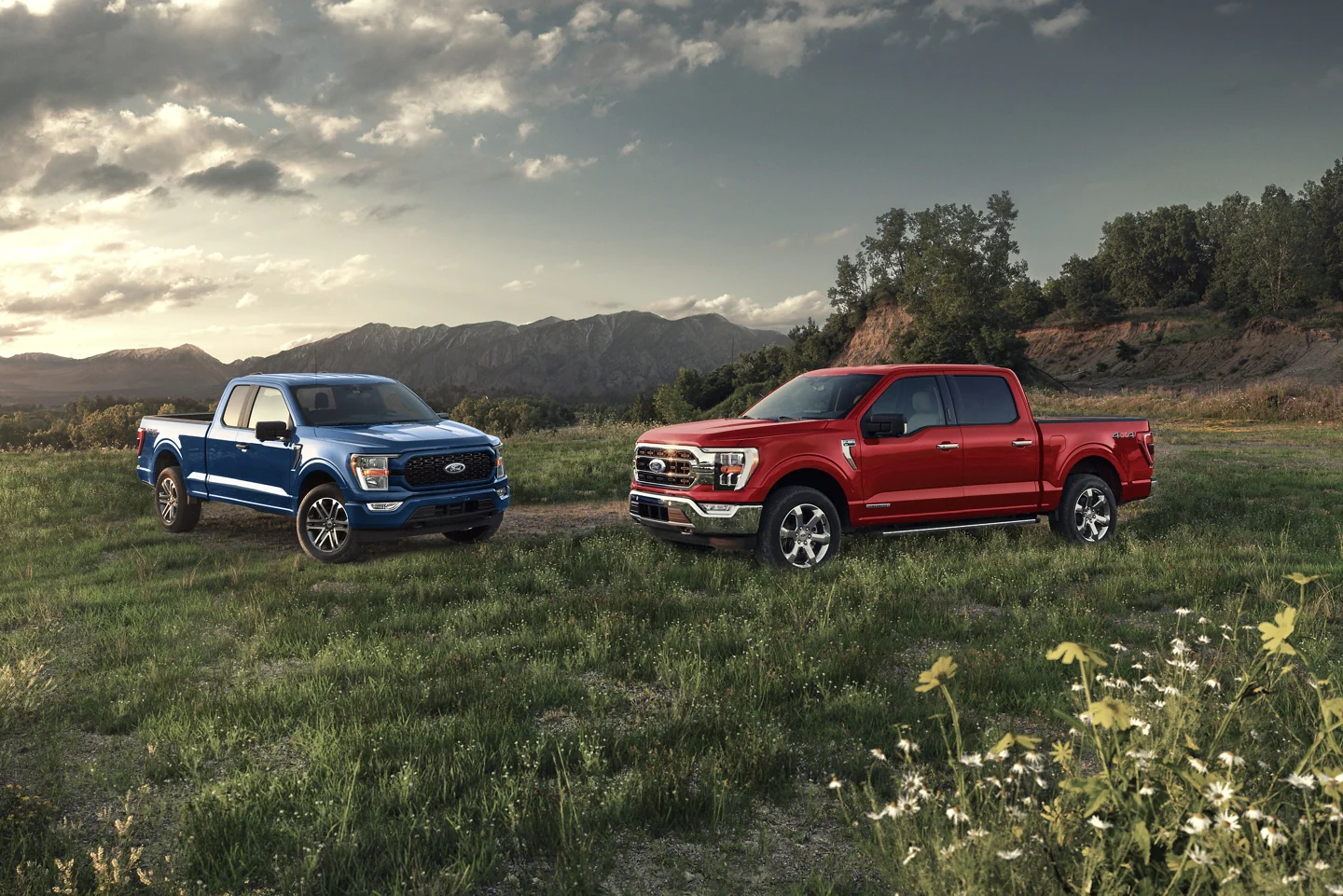 XL Trim
The lineup starts with the XL trim. It is accompanied by a decent list of niceties, including 17-inch steel wheels and pre-wired trailer connections with trailer sway control.
It has a vinyl floor, Android Auto, Apple CarPlay, an 8-inch display, and manual windows and mirrors. Power mirrors and windows come as standard with the SuperCrew cab.
Forward collision warning and lane departure warning are standard on the base model.
XLT Trim
The next stop is the XLT trim. It is based on the XL with additional features. It has Foglights, carpeted floors, cruise control, 17-inch aluminum wheels, power windows, doors, and a power tailgate. It also has front seats with lumbar adjustments, blind-spot monitoring, rear automatic braking, and lane-keeping assist.
Lariat Trim
The premium taste starts to kick in with the Lariat trim. It gets a leather interior, LED bed lights, a 12-inch display screen, class IV tow hitch, and power seats with heating and ventilation. Other conveniences feature 18-inch aluminum wheels, dual-zone climate control, and remote start and tailgate release.
King Ranch Trim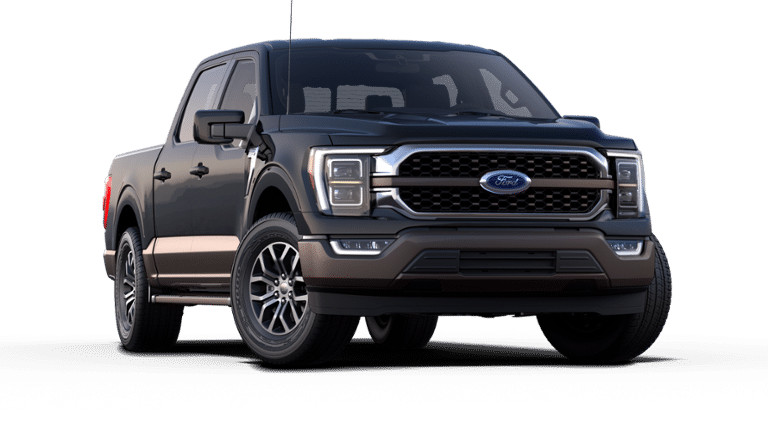 The King Ranch trim takes it up a notch with LED lights, heated seats front and back, heated steering wheel, and trailer brake control. It also features an eight-speaker B & O sound system, wireless charging pad, adaptive cruise control, and evasive steering assist.
Platinum Trim
The Platinum trim gets the same treatment as the King Ranch. Except, the Platinum gets power deployed running boards, 20-inch aluminum wheels, and bucket seats.
Limited Trim
The Limited is the big daddy. This trim is fully loaded with all the bells and whistles. It gets 22-inch aluminum wheels, power running boards, a two-panel moonroof, special leather upholstery, front seats with massage feature, and a trailer tow package with trail backup assist.
And it doesn't stop there. It is fitted with a power-up and down tailgate, 360-degree camera, and Co-Pilot360 Active 2.0 package. It has a BlueCruise system, which is hands-free cruise control. it is functional on certain highways in North America.
Another useful feature this trim have is an integrated Pro Power Onboard. It is an in-bed power system that allows you to plug in and charge power tools during outages. You may even use it to power up your house.
Tremor Trim
The remaining Tremor model is more off-road focused and falls right behind the Raptor. The Tremor is available in a SuperCrew cab with a short bed.
It is basically an XLT with standard four-wheel drive, 18-inch alloy wheels with 33-inch all-terrain tires, off-road suspension, driver mode select, and a locking rear differential.
Raptor Trim
The Raptor is a mix between the Tremor and Lariat trims. In addition to their features, the Raptor gets the most powerful engine, 4WD, low-range gears, and 17-inch wheels with 35-inch all-terrain tires.
Plus, a 36-gallon gas tank off-road suspension with adaptive Fox Shock absorbers and Raptor fender flares and grille.
Ford's generosity continues in the form of several appearance packages that add chrome accents. In addition, performance packages are available to provide you with maximum payload, towing, and off-road capabilities.
For instance, Raptor 37 performance package brings to the table Beadlock wheels, tuned shock absorbers, 37-inch tires, and special stickers and interior trims.
Price Tags
The XL base model starts from 30,000 $ followed by the XLT with 38,000 $, then Lariat with 48,000 $. The King Ranch is sold for 60,000 $.
Add three grand, and you will have the Platinum for 63,000 $. The Tremor is in the middle at 53,000 $, and the extreme off-roader Raptor model costs about 69,000 $.
The most expensive model is the Limited with a starting price of 76,000 $. Bear in mind that the price is heavily affected by the features you add.
The Perfect Model to Buy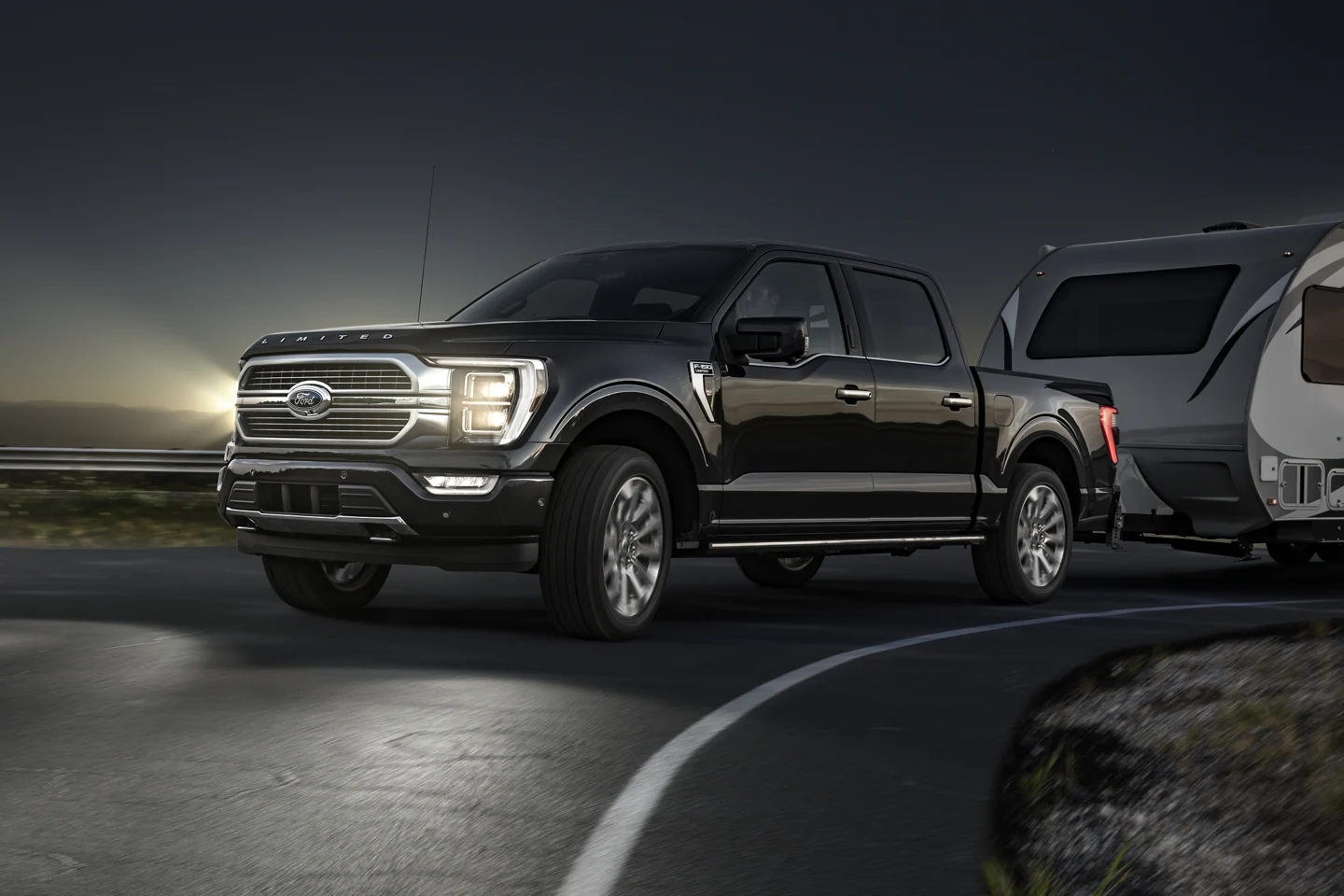 The XL and XLT are the workhorses of the lineup, while the King Ranch, Platinum, and Limited are the high-end luxury trims. The Tremor and Raptor are more off-road focused than the rest, which leaves the Lariat trim.
The latter can be used as a family hauler, workhorse, and off-roader. It comes in different cab styles with multiple bed sizes and can be fitted with a lot of available options.
In a Nutshell
To sum up, here is a lit of the new F-150's pros and cons.
Pros
The luxurious interior on the topline models
Class-leading Towing and payload capacities
Diverse powertrain lineup
Tons of features and packages
Cons
Poor fuel consumption
The ride is a bit stiffer than the Ram 1500
The price increases very quickly with options and trims
Competitors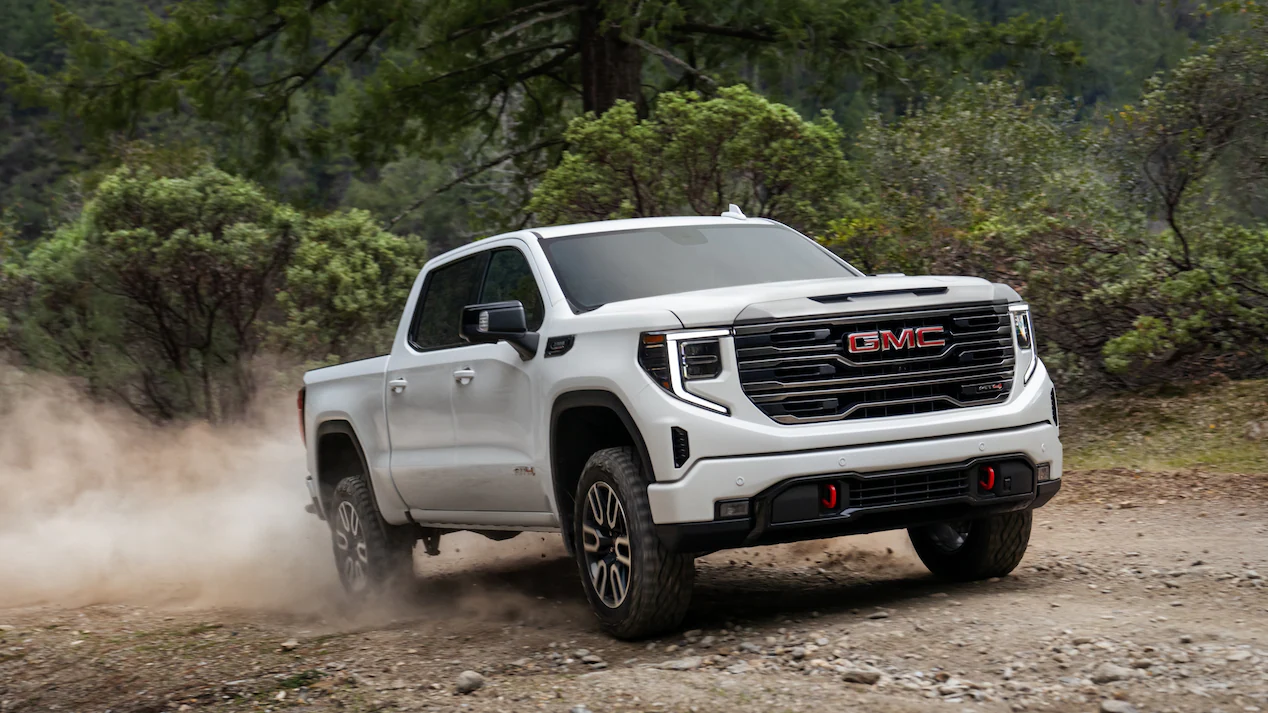 The GMC Sierra 1500 and the Chevy Silverado 1500 are noteworthy opponents. They offer high-quality interiors, top-notch ride quality, and impressive performance.
Toyota is also in the playground with its Tundra model and its new hybrid powertrain. Lastly, the Ram 1500 is giving the F-150 a run for its money.
While the F-150 takes the lead in towing and hauling heavier weights, the Ram 1500 offers better interior and ride quality. In addition, the Ram 1500 is the fastest in the segment, with the 700 horsepower TRX model.
FAQs
Question: How Often should I Change the Oil on My F-150?
Answer: An oil change is one of the most indispensable services your truck needs. Ford recommends that you change the oil every 7,500-10,000 miles and check the oil filter every 5,000 miles.
Question: Is it a Good Idea to Lift My F-150?
Answer: Before you add a lift kit to your truck, consider what are you going to use it for. If you want to go off-roading and do some serious rock crawling, then yes, you should add a lift kit.
It will give you more ground clearance and articulation on the rough terrain. But, a lift kit can change how your truck rides.
Question: What are the Worst F-150 Years that I should Avoid?
Answer: F-150 models built between 2004 and 2007 should be avoided. According to consumer reports, these year models suffer from major engine issues. Models built before 2004 are rated as reliable but have a poor fuel economy.
Final Words
Not to beat around the bush, Ford has been and probably will be the best-selling vehicle in the US market. All that is thanks to its quality interior, the wide selection of powertrains, cab styles, and bed lengths. There is indeed a Ford for every driver.
See how the F-150 compares to others: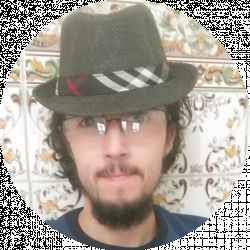 Latest posts by Tommy Verrcity
(see all)