Incredibly, the Jeep Wrangler has been in production since 1986, and over the years, it has become an American icon, with an estimated 450,000 built annually.
With so many people interested in purchasing new and used Wranglers, it's unsurprising that so many are in production year after year. Drivers consistently choose Jeep Wranglers because they are well known for their rugged off-road capabilities, powerful engines, unique styling, and fantastic open-air driving experience.
However, although this brand is respected and reliable for the most part, not all Jeep Wrangler models are built equally. Some models have proven to be high-performance beasts that can handle any adventure, while others have sadly fallen short in efficiency, comfort, reliability, and overall value.
In this blog, we'll explore some of the worst Jeep Wrangler years to avoid that aren't worth your time. We'll also discuss some tips you should follow when looking for a used Jeep Wrangler to avoid a dud, and we'll answer some of the common questions you might need to be answered. So without further ado, let's dive in.
Bottom Line Upfront
The Jeep Wrangler is an internationally renowned American vehicle built to offer drivers unequaled adventure thanks to its rugged looks and off-road capabilities.
Yet, despite its reputation, many year models leave much to be desired that you should avoid if you're looking for a used Jeep. These include the 1987, 2007, 2008, 2012, and 2013 models.
Drivers have reported numerous complaints about these models. These five models have had a range of mechanical and electrical problems, including transmission, stability, comfort, interior, and suspension problems, to name a few.
A Brief History of the Jeep Wrangler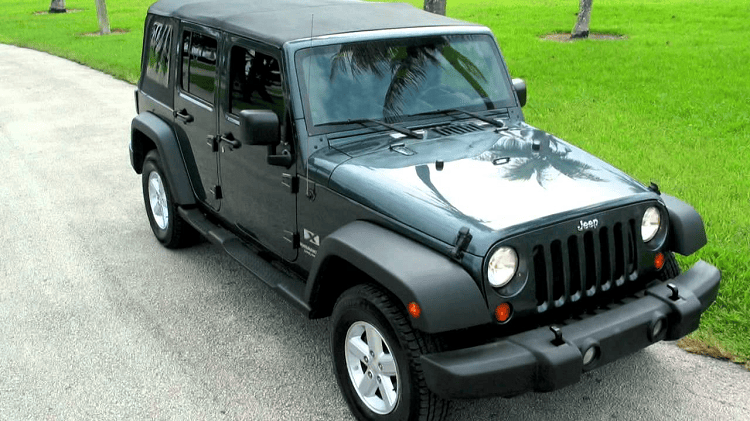 Before we look at the worst Jeep Wrangler models, I thought it would be a good idea to tell you a little more about the history of this popular off-roader made by Jeep.
To start retelling the interesting history surrounding the Jeep Wrangler, you need to know that this model draws much of its inspiration and capabilities from the Jeep CJs that preceded them. The CJ models were produced from 1945 to 1986, with the first model released after World War II.
Before the CJs were introduced to the market, Jeeps were only used by military personnel, with the CJ introduced as a 'civilian Jeep.' When they were first produced, they immediately became popular thanks to their civilian-friendly look, including a canvas top, tailgate, and lower gearing.
After the success of the CJs, Jeep decided to branch out, and thus, the Wrangler was born. The first-generation Wranglers were known as the YJ models, and they were sold between 1986 and 1995 after the first model was introduced at the Chicago Auto Show in 1986.
These models are now distinguishable by their Cherokee-themed interiors and rectangular headlines.
The next evolution of the Wrangler occurred in 1996 when the TJ generation was introduced. These models were produced between 1996 and 2002, and unlike the YJ models, they had round headlights and a stiffer frame, body, and coil springs.
Yet, this model drew much of its inspiration from the previous Wrangler generation, so it wasn't much of a new model and more of a redesign.
One of the longest-running generations after the TJ was the JK. The JK Wranglers were sold between 2007 and 2018 and are the last generation before the uber-modern Jeep Wranglers were introduced in 2019 and are still running.
This generation saw the rise of the four-door option, offering far superior safety features and nifty convenience features than its predecessors. For example, these models, much like the modern ones of today, included soft tops, removable doors, and fold-down windshields. Cool right?!
What are the Jeep Wrangler's Worst Years to Avoid?
Now that you know more about the history of the Jeep Wrangler, it's time to explore the Wrangler's worst-year models you should avoid at all costs if possible. The models I've shared below are the worst of the worst and don't deserve the time of day, let alone your hard-earned money.
The 1987 Jeep Wrangler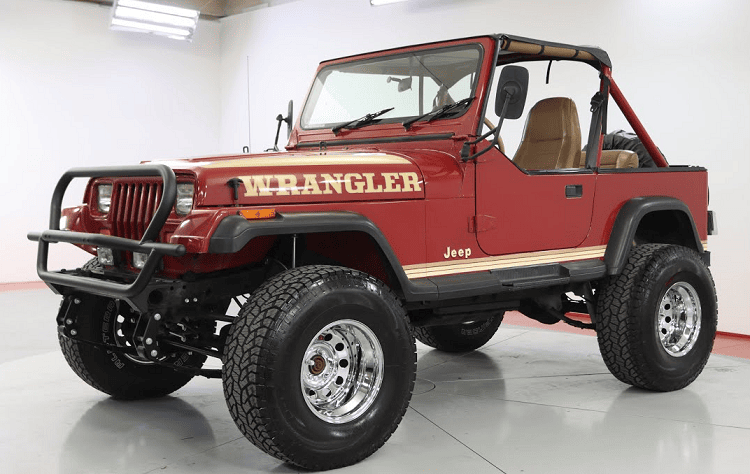 Many of the early model Jeep Wranglers had problems with poor stability and rolling over because of their high center of gravity but perhaps none more so than the 1987 Jeep Wrangler. This Wrangler saw some of the worst stability ratings around, and I can attest to it since I have driven my fair share of them.
This model was incredibly rocky on and off the road, something a Jeep should never be, and it was incredibly uncomfortable. Nowadays, the 1987 Jeep Wranglers are worth upwards of $10,000 because of their classic appearance, but you should be wary because most will not have improvements to fix these problems.
So be prepared to experience poor stability, uncomfortable seating, and poor performance and usability if you don't avoid this model. It might have been a trendsetter in terms of design and supposed capability, but its performance sadly left much to be desired.
The 2007 Jeep Wrangler
Although a significant improvement stability-wise from earlier models, the 2007 Jeep Wrangler experienced numerous issues across multiple fronts.
Unsurprisingly, these many issues ranging from the fuel system to steering problems, led to 10 recalls, according to the reputable National Highway Traffic Safety Administration (NHTSA), affecting millions of wranglers.
The most frequent issue was steering problems, but there were also many faulty airbag problems, which were the source of one of the biggest recalls for this model.
Yet, perhaps the most concerning problem for this year's model was the 'death wobble' issue. Yes, this issue was as scary as it sounds. The death wobble has affected many Jeep Wranglers in previous generations before the 2007 model and a few after it.
The 'death wobble' refers to a driver's steering wheel shaking violently. Typically drivers of a Jeep Wrangler experience this when they hit a pothole or press too hard on the brake pedal.
Terrifyingly the 'death wobble' can feel like the Wrangler's wheels are flying off, but this hasn't actually happened, and no one has died because of it, but it's still a frightening experience each time it happens.
According to automotive experts, the 'death wobble' happens when a Wrangler's steering components are damaged or come loose. It has also been known to happen if a Wrangler has been incorrectly fitted with steering or suspension parts.
Some possible causes of this death wobble include loose or damaged lower control arms, ball joints, steering knuckles, suspension bushings, and upper control arms.
Besides the death wobble, many drivers also reported braking problems and engine issues to the NHTSA. A few Wrangler owners also experienced total engine failure resulting in costly repairs and replacements.
The 2008 Jeep Wrangler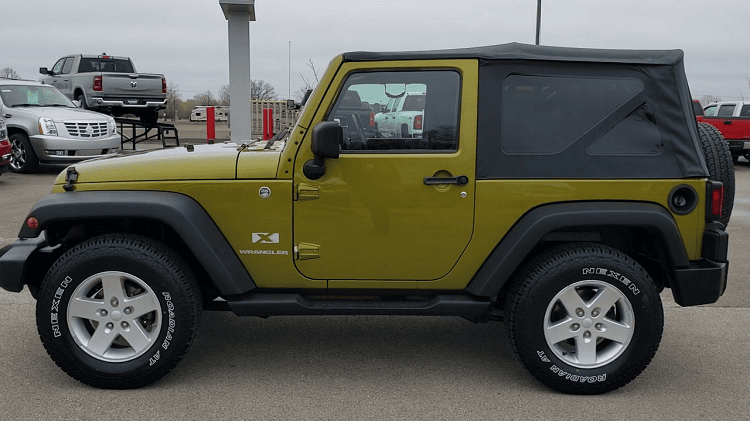 The 2008 Jeep Wrangler may be the worst-year model that should be avoided at all costs. This production year had the most complaints from owners overall and ten recalls. The main problem that plagued the 2008 Jeep Wrangler was the infamous' death wobble' that hampered the 2007 models.
Many people report that the 'death wobble' was so bad with this year's model that the car would need to be stopped as it could become undrivable, creating a huge safety risk.
With the 2008 Wrangler, the main cause of the 'death wobble' is believed to be a poorly fitting track bar bolt on the axle side or frame side. Some drivers simply tighten this bolt, but often, it makes a hole in the bracket, allowing the bolt to move around freely, and this can be challenging to fix.
Another significant issue that makes this Wrangler one of the models to be avoided is the total failure of the Totally Integrated Power Module (TIPM). This was one of the 2008s' best' features except when it failed. The primary purpose of the TIPM is to control how the electrical power within a Jeep is distributed.
So, the TIPM is responsible for powering the headlights, windows, and various electrical components used in engine management and braking (ABS). When it fails, none of these or some of these features will stop working, which can be a nightmare for drivers; trust me, I know.
In some instances, the TIPM in the 2008 Jeep Wrangler can be fixed by simply switching out a relay or fuse. Yet, in many worst-case scenarios, drivers have to replace the entire TIPM unit – which can be pricy and is why many choose a refurbished unit over a brand new one.
Besides the death wobble caused by loose or damaged steering or suspension component and faulty or broken TIPM units, the 2008 Jeep Wranglers also experienced engine starting problems, excessive oil consumption, and broken airbag circuits.
Some drivers would try to start their cars and could not engage the engine for no apparent reason.
Some surmised it was a faulty TIPM unit, but it could also be problems with the starter motor, battery, or engine itself, and the only way to know would be to troubleshoot. Either way, this model is best left at the lot.
The 2012 Jeep Wrangler
The 2012 Jeep Wranglers were riddled with problems, so, unsurprisingly, it's found a home on
this list. One of the biggest problems plaguing the 2012 Wranglers were overheating engines. For most models this year, the radiator was to blame because of a malfunction and inferior parts.
There were also numerous stability issues because of poor drivetrain construction leading to rollovers, and the engine had performance issues alongside the transmission.
These engine issues led to many drivers needing to overhaul their engines to restore car performance. The poor engine also led to blown cylinder heads.
Yet, this isn't all; many drivers experienced a total loss of power steering and braking power, so it's unsurprising that the NHTSA reported more than 779 complaints and ten recalls for this model.
There were also many minor problems with the 2008 Wrangler's AC system, airbags, and heating. The body also had issues and would allow water to leak into the cabin, which was unpleasant for many drivers.
Additionally, even though the 2012 Jeep Wrangler still experienced the 'death wobble' like the 2007 and 2008 Wranglers, it had fewer reports of this issue.
Instead, the TIPM unit experienced many issues and failed to power many of the electrics in the vehicle when it malfunctioned or broke. This faulty TIPM unit also led to starting problems.
However, on the plus side, the 2012 Wrangler had fewer oil leak problems and fewer reports of excessive oil consumption. All these issues make the costs of maintaining this vehicle high compared to its forerunners, so it might not be the best car to invest in if you're looking for an older Jeep Wrangler.
The 2013 Jeep Wrangler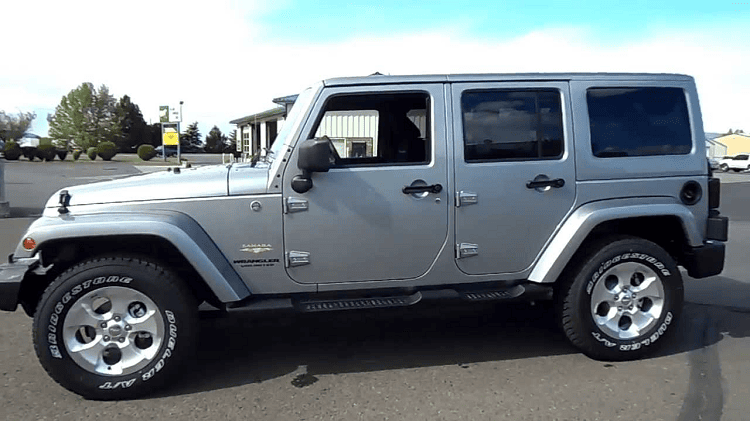 The 2013 Jeep Wrangler is one of the lineups better year models, but it should still be avoided if
it can be helped. This is because this model has countless minor and a few major issues that hamper its driving capabilities. For example, many 2013 Jeep Wranglers had engine issues that led to misfiring cylinders and caused the gradual failure of the vehicle's spider gears.
In addition to spider gear failures and engine issues, many 2013 Jeep Wrangler drivers had to contend with water pump failures that often led to their Wrangler overheating.
This usually happened early on in ownership, so some people were lucky enough to have their warranties to cover it. If it happens to you now, you will be responsible for fixing it, so think long and hard about if this model should be avoided.
Moreover, many owners, myself included, experienced powertrain problems resulting in sudden and disconcerting RPMB jumps that caused the Wrangler's engine to shut down or the vehicle to stall. This was incredibly inconvenient as it always seemed to happen at the worst times.
Furthermore, forget about idling for long periods in this model. After a while, a Wrangler becomes wholly unresponsive. The handling also left me and others wanting more since it often felt imprecise and passive in certain drive conditions.
The Best Tips to Follow when Looking to Buy a Used Jeep Wrangler to Avoid Problems
No one wants to be saddled with a car that doesn't perform how it should. If you're considering purchasing a Jeep Wrangler and want to avoid potential problems, there are a few tips you should follow.
Below I have compiled these tips based on my experience with a few of the worst Wranglers I've owned, so you can trust my advice. Armed with this knowledge, you can determine if the Jeep Wrangler you want to buy is worth it – especially if it's one of the ones we mentioned on this list.
Check the Body
One of the very first things you must do is check under the vehicle's body. Most people make the common mistake of looking under the hood and forgetting to check underneath the car for obvious signs of problems like broken or welded chassis, leaking fuel pumps, and untethered components.
If you check the undercarriage of a Jeep Wrangler, you'll get a good idea about how much life it has left in it. It won't matter if a Wrangler has a newer engine or only a few miles on the transmission if the undercarriage is in poor condition.
Examine the Body Panels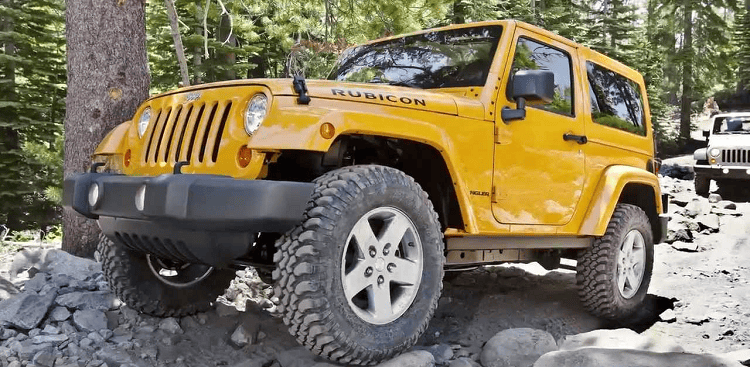 Another body element you need to check is the outer panels. If a Wrangler has significant denting, it can be a sign that it was used hard during its lifetime.
Additionally, rusting on the body is another sign it won't last you very long without repairs, or else you risk the rust spreading to the frame. If the rusting is not at the frame yet, you might be able to salvage it by simply replacing these panels.
Ask about the Mileage
The mileage is one of the most important factors you must check before purchasing a used Jeep Wrangler. These cars are off-road masterpieces, so many previous owners would have used them as often as possible in various conditions.
Unfortunately, once a Wrangler, like other cars, surpasses 75,000 miles, the engine begins to cause oil leaks and rattling because it will start loosening. Not all engines do this, but there's a high likelihood you could encounter this problem, so it's a good idea to look for Jeep Wranglers with low mileage.
Additionally, you should also be wary of a low-mileage Wrangler. Just because it hasn't been driven much doesn't mean it hasn't been driven hard and under severe off-road conditions.
So be sure to inspect the body and look for signs of exasperated wear and tear to save your pocket the inevitability of buying a newer model sooner than later.
Jeep Wrangler Frequently Asked Questions
Question: What Jeep Wrangler Year Model is the Most Reliable?
Answer: According to user accounts, it's believed that the 2021 Jeep Wrangler is the most reliable model on the market currently. 
This is because this model has a life expectancy range of about 350,000 miles and high-reliability ratings across the board, thanks to its solid construction and premium quality materials. 
In addition, this model has only experienced a few issues thus far with its drivetrain and steering, but nothing major points to it becoming a must-avoid model in the coming years. 
Question: Are Older Jeep Wranglers Better than Newer Models?
Answer: To date, many of the older Jeep Wrangler models are believed to be more reliable than newer models like the 2007, 2008, 2010, and 2012 Wranglers because they are more dependable and durable with better construction elements. 
Chances are, if an older model Jeep Wrangler has been well maintained, it will outperform newer models with shoddier workmanship and poorer quality materials. 
Question: How Long Do Jeep Wranglers Tend to Last?
Answer: It's estimated that the Jeep Wrangler has an average lifespan of 10 to 15 years and an average mileage of about 100,000 to 280,000. 
However, many Jeep Wranglers have surpassed these expectations and given owners more than 400,000 miles while still going strong. Essentially, if a Wrangler is looked after properly, it can easily last two to three decades. 
Wrap-Up on the Jeep Wrangler Years to Avoid
Evidently, the 2007 and 2008 Jeep Wrangler models are the ones most people should avoid if they are looking for a dependable Jeep with few mechanical or electrical problems. The 1987, 2012, and 2013 models are also worth avoiding for similar reasons.
Overall, the main problems were the 'death wobble,' TIPM failure, engine overheating and misfiring, oil leaks, and airbag faults. Some of these problems are easier to fix than others, but they will all cost you a pretty penny that you might not have right now.
Although mechanical, body, and electrical problems can never be fully avoided when buying a used Jeep Wrangler, it pays to ensure the car you're interested in is, at the very least, sound to drive. So use the tips I shared in this article, and don't forget to check the service history.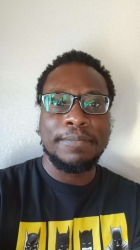 Latest posts by Jason Collins
(see all)