Jeep Liberty is an awesome car, but only if you pick the right year model. This 4×4 vehicle was manufactured for ten years in succession between 2002 and 2012, so it's available in various options.
Although some model years aren't reliable, the good news is that most Jeep Liberty vehicles can last for 10-15 years without too many problems as long as they're properly maintained.
However, Jeep Liberty is also infamous for having issues. If you want to know which Jeep Liberty years to avoid when looking for a Jeep Liberty to buy, keep reading. We'll briefly go over the three Jeep Liberty models you need to avoid.
Generally speaking, the Jeep Liberty model years to steer clear of include 2002, 2004, as well as 2012. These Liberty models have all had more issues reported and plenty of recalls than any other similar models. Before we take a look at Jeep Liberty model years to avoid, here's a brief history of Jeep Liberty.
A Brief History of Jeep Liberty
Jeep manufactured the first Liberty model in 2002, with the aim of replacing the company's Cherokee fleet. The company intended to introduce an economical SUV while also trying to keep some trim-level flares from the Cherokee.
In 2003, Jeep tweaked the interior design a little and added several other safety features, too. Since then, Jeep Liberty has gone through a number of redesigns and is still a favorite SUV for many customers.
The 2002 Jeep Liberty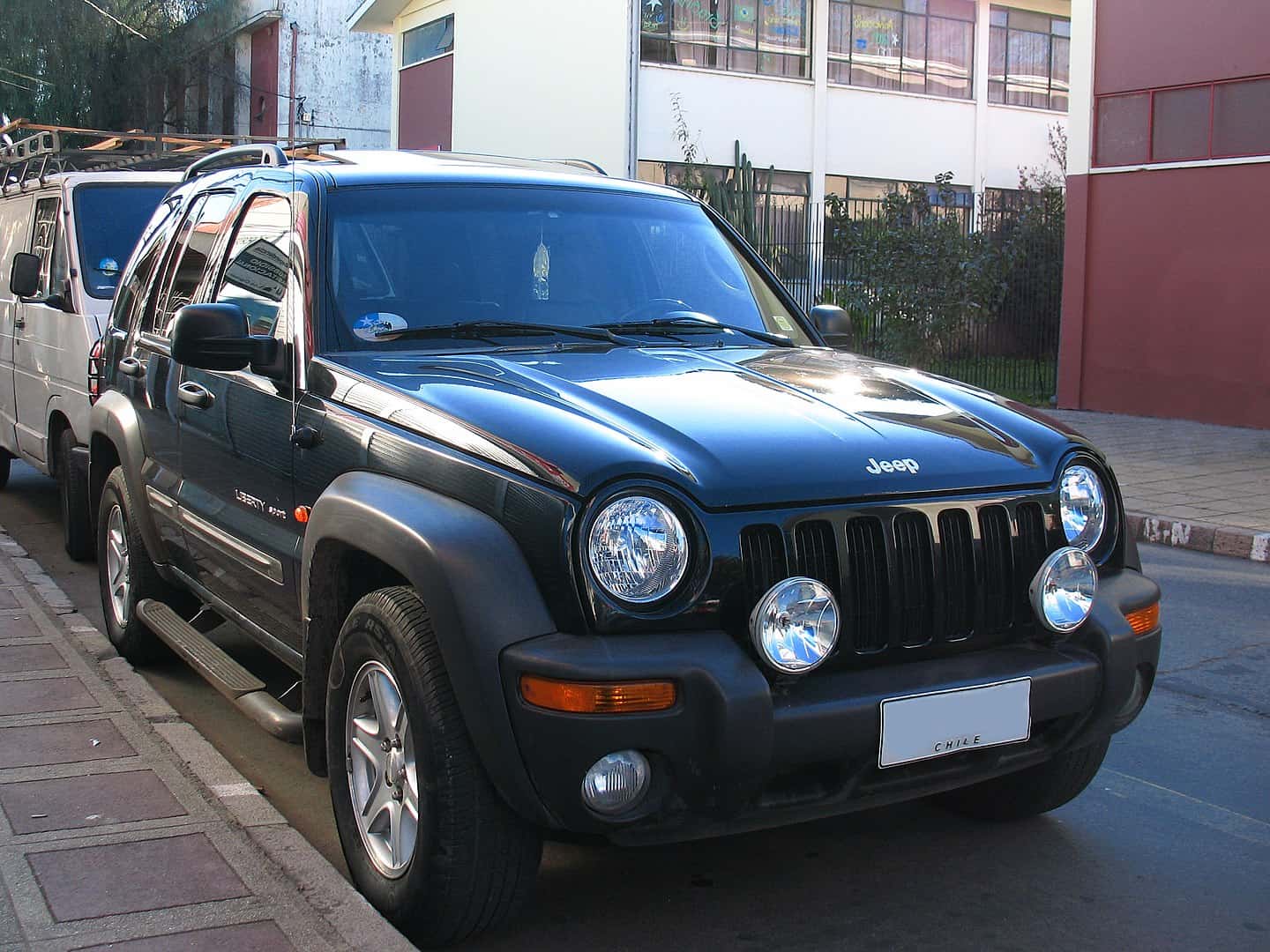 The first Jeep Liberty was introduced to the public in 2002. Despite its cult following and popularity, this is the first model year you need to stay away from. This is largely because of problems with the vehicle's seat belts, NHTSA safety ratings, and airbag system. The airbag light warning often turned on arbitrarily and the airbags didn't always deploy during a collision.
Although the airbag issues were quite serious, the 2002 Jeep Liberty also had recalls as well as issues with fuel leaks. As a result, fires were quite common and crash test ratings were below average, especially at the back.
The 2004 Jeep Liberty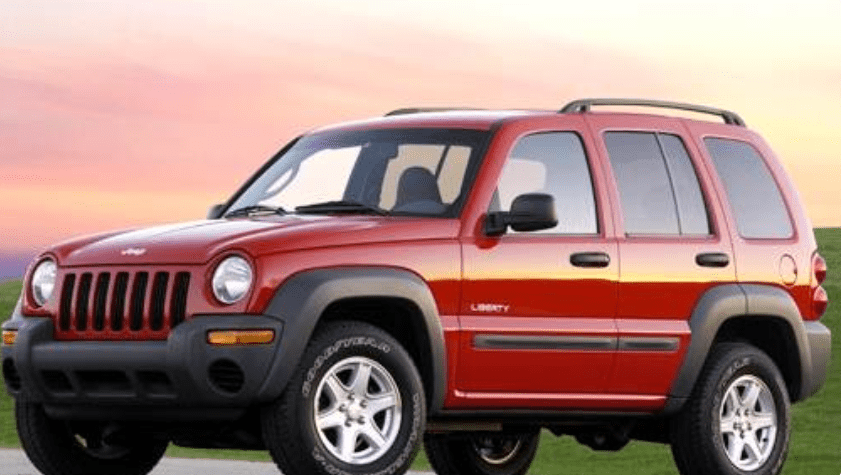 The Jeep Liberty version of 2003 was more reliable than the 2002 model, except for defective ball joints and premature window failure. Sadly, the 2004 Jeep Liberty didn't maintain the trend and was known for its problems and recalls.
The same problems that dogged the 2002 and 2003 Jeep Liberty models were found in the 2004 version, and many 2004 model recalls were a bit expensive because the components were hard to come by.
While Jeep took steps to ensure that the 2004 model was safer, the tweaks were insignificant and still left drivers with lots of problems. A significant but rare danger for drivers was posed by the reflectors and gasoline tank. While the 2004 Jeep Liberty had more aesthetic features, break reflector failure and potential fires due to gas leaks make it a model to avoid.
The 2012 Jeep Liberty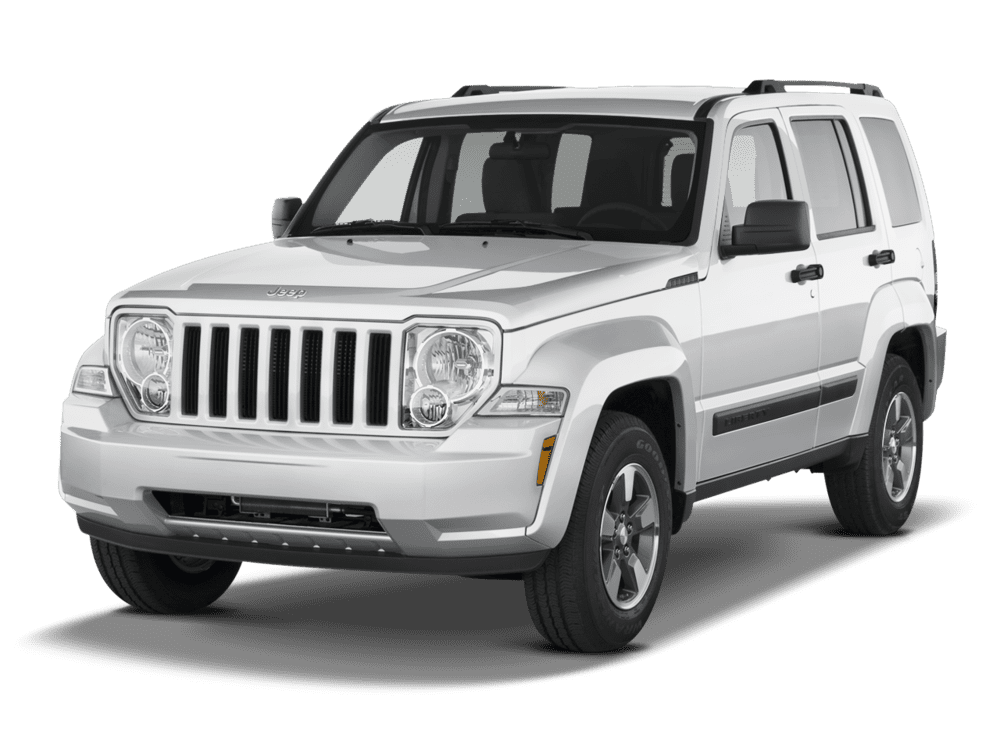 The fuel economy of the 2012 Jeep Liberty is surprisingly well below average for an SUV and especially a jeep. While other similar SUVs have an average fuel economy of 27 a gallon for highway driving and 25 miles a gallon in the city, the Liberty has an average fuel economy of 23 miles a gallon for highway driving and 18 miles a gallon in the city.
Before Jeep Liberty was ditched in 2012, many problems from previous models were still common. Unfortunately, the 2012 model didn't bow out gracefully and is one of Jeep's worst-ever models.
According to customer complaints, the suspension problems from previous models are still common, and control arms and ball joints often don't work after 50,000 miles. There may be costly repairs if the manufacturer's warranty no longer covers the vehicle, which is highly unlikely at 50,000 miles.
Transmission problems also dogged the 2012 model, and a drastic dip in sales resulted in its recall. Its automatic transmission is known to lag and fail prematurely, while the gears move very slowly. Moreover, transmission fluid is known to leak and needs more frequent changing than in other similar vehicles to avoid early component wear.
While the 2012 model had improved crash test scores, it was evident that the vehicle still had several safety concerns. In some cases, the airbag light was defective, and the airbags even failed to deploy.
Jeep Liberty was manufactured until the discontinuation of the 2012 model, when Jeep eventually replaced it with the Cherokee. Jeep Cherokee was then ironically replaced several years later.
FAQs on Jeep Liberty Years to Avoid
Question: What's the Best Jeep Liberty Model Year?
Answer: The best Jeep Liberty model was the one made in 2009. Far fewer mechanical problems occurred during that year than in other years. In fact, the 2002 model was the worst culprit when it comes to mechanical faults.
The 2009 Jeep Liberty enjoyed improved safety scores than the first generation Liberty models of 2002 to 2007. In fact, it had one of the best scores in its category. The second-generation Jeep Liberty models also re-introduced a boxy Jeep appearance—a popular aesthetic feature of previous Jeep models.
The 2009 Jeep Liberty also came with on-board navigation, side passenger airbags, Bluetooth capability, traction control, anti-lock brakes, and numerous other basic features that were lacking in the first-generation Liberty models.
Question: What Issues Are Found in Jeep Liberty Models?
Answer: Some 2002-2012 Jeep Liberty owners have reported the leaking of fluids from the cars due to a worn out transfer case or differential pinion seal. These leaks may lead to bearing failure, which can then cause excessive vibration of the vehicle and grinding or whining noises.
Question: Are Jeep Liberty Models Reliable?
Answer: Jeep Liberty models are quite reliable. They have a reliability score of 3.5/5, and it's ranked 15th out of 32 Jeep models.
Question: What's the Most Reliable Jeep Year?
Answer: The most reliable Jeep vehicles include the Jeep Wrangler models of 2018, 2015, 2011, 2010, 2003, 1996, 1990, and 1980. All of these Jeep models come equipped with different perks and features and are available at different prices. Since there's such a broad range of options, there's a model to suit every budget.
Question: How Long Does the Average Jeep Liberty Last?
Answer: On average, a Jeep Liberty model can last for 10-15 years, depending on how well the vehicle is maintained. When it comes to mileage, it can last for 200,000-400,000 miles before there are any major issues.
Wrapping Up Jeep Liberty Years to Avoid
Renowned for its amphibious abilities, the 5-seater Jeep Liberty was introduced in 2002 as yet another economical compact SUV in Jeep's long line of reliable vehicles. Jeep continued to manufacture this model with slight redesigns and updates until the company officially discontinued it in 2012.
Jeep Liberty is an amazing vehicle as long as you buy the right year model. If you stay away from the Jeep Liberty models of 2002, 2004, and 2012, you shouldn't have to deal with too many issues. Still, it's recommended that you test drive each car to ensure it's well maintained and its recall information is current.
Reference: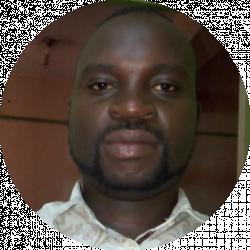 Latest posts by Haron Omaita
(see all)