The United States automotive market has been receiving pickup trucks for the Japanese giant Toyota since 1964. However, the Tacoma name did not see daylight until 1995. The latter gained popularity and received a warm welcome from the U.S consumer market very fast and for good reasons.
Toyota aimed to provide the enthusiasts with a robust and rugged vehicle that has a sleek modern design. And the Tacoma delivered. It features a practical and simple interior and outstanding performance on and off-road. In addition, the Tacoma brought peace of mind and good nights of sleep thanks to its legendary Toyota reliability.
Those reasons are what sparked my interest in the Toyota Tacoma. in addition, there are endless modifications and upgrades that you can add to the truck. I had the opportunity to go on an adventure across the Algerian Sahara in a Tacoma, and it was a blast! The truck had a 2-inch lift kit with 35's and a TRD supercharger.
However, 2009 Tacoma's value is questionable according to today's standards. The design from the inside out is considered outdated, and the list of amenities it provides barely scratches the surface compared to the newer models.
But does that make it a bad purchase? Is the 2009 Toyota Tacoma a good investment in 2022?
Keep reading our 2009 Toyota Tacoma Guide to find out.
A General Overview
Without any questions asked, thousands, maybe hundreds of thousands of people need a pickup truck in their life. However, a small percentage use pickups as workhorses to move heavy weights. Something they were built to do. The majority like the feeling of driving a full-sizer and sitting in a high position while driving on the road.
As a result, these massive gas guzzlers are overflooding the parking lot of many dealerships because of inflation. This is where Tacoma comes in handy. It comes in a variety of body styles and powertrain configurations. In other words, there is a Tacoma for every driver.
In addition, the 2009 model has a friend and efficient interior alongside new safety equipment. Thus, it becomes a Utility vehicle that contractors and families can use. It comes with various cab styles, packages, and powertrains.
What is New for the 2009 Model?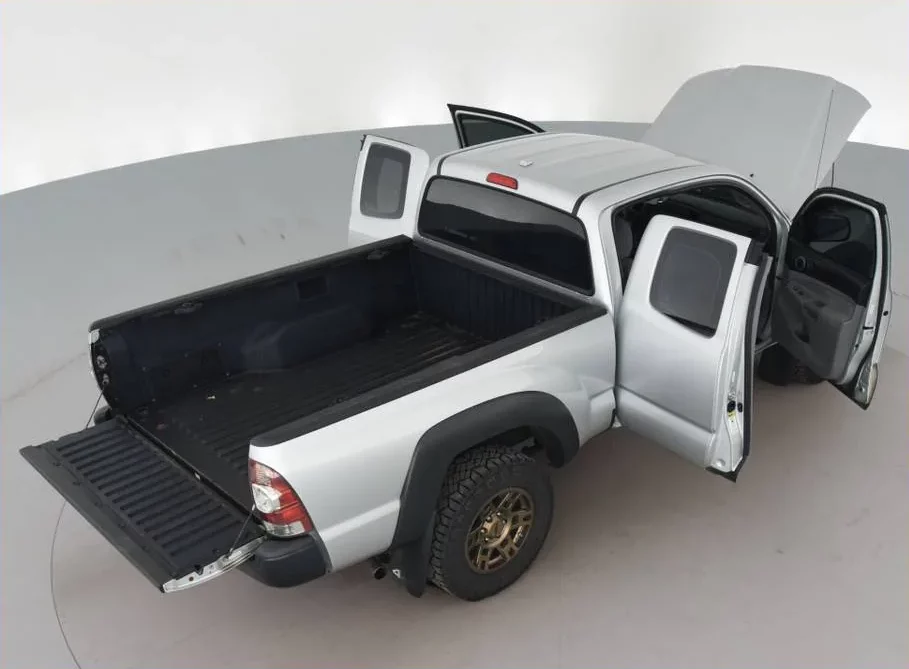 The 2009 Tacoma models come with Toyota's latest safety features as standard. It includes Electronic Brake-force Distribution, Traction Control, Stability Control, Anti-brake Lock, and brake assist. In addition, it comes with a Limited-Slip Differential to prevent and minimize wheel spin.
Every Tacoma model comes fitted with active front headrests and side airbags mounted in the seats. With the help of its safety system, Tacoma is a strong and sturdy vehicle, and it performed well in the IIHS crash tests. Other upgrades include a new JBL sound system.
Looks and Body style
Toyota followed the principle of "Go Big or Go Home" with the Tacoma model. The latter received a bold exterior with a simple yet practical interior. The new body adds wider fenders wrapped around the wheels, giving the car a more menacing and aggressive stance and big smoked headlights.
The Pre-Runner models are more off-road focused and come with raised-up suspension and chunkier tires. On the other hand, the X-Runner is performance-oriented and features lowered suspension and better handling.
There are multiple body configurations you can opt for when buying such a vehicle. Toyota offers the Tacoma a Regular Cab (Single Cab), Access Cab (Extended Cab), and Double Cab (Crew Cab) with a 5ft short bed or 6ft long bed.
The short bed is available in the Double Cab only.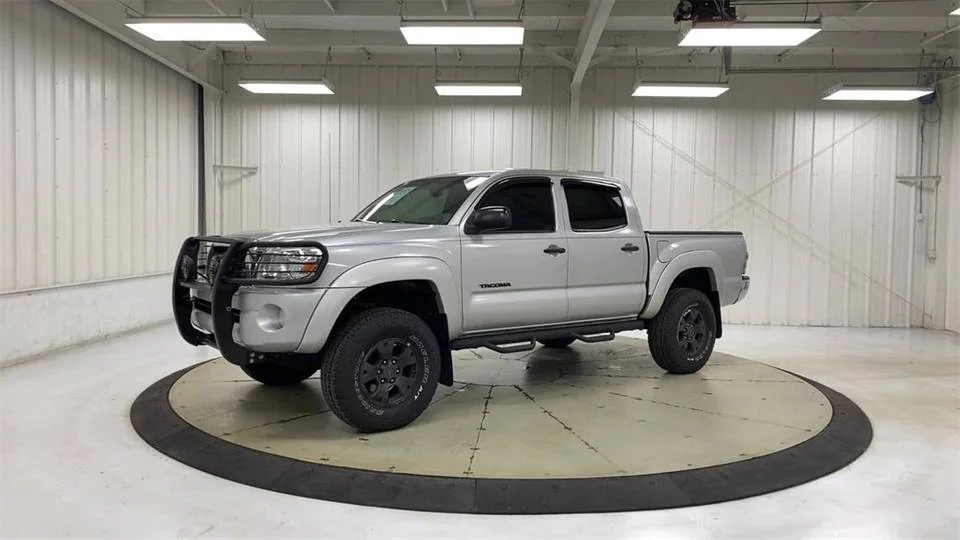 Toyota Tacoma is a thick boy ride compared to its previous compact form. In other terms, the latter gained a lot of weight and stepped into the mid-size pickup truck playground.
The size will vary depending on the body style. For instance, the Regular Cab models sit on a 109.4-inch wheelbase and measure 190.4 inches. This means they are the shortest in the lineup and handle well around tight spaces.
The Double Cab and Access Cab models share the same 127.4-inch wheelbase and 208.4-inch in total length. The Double Cab models with the 6ft long bed measure to an overall length of 221.3-inch on a 140.1-inch wheelbase.
Those are full-size pickup truck figures!
Tacoma comes with a composite inner bed liner with reinforced fiber. Which means it's lighter and more durable than the regular steel bed.
So, which body style should you choose?
The answer lies in your domain of work. As an example, the Regular Cab with a long bed provides a lot of free space to haul big loads. At the same time, the Access Cab can be used by plumbers, gardeners, or contractors to carry tools. As for the double Cab, it can be used as a workhorse and a casual family hauler.
What's on the Inside?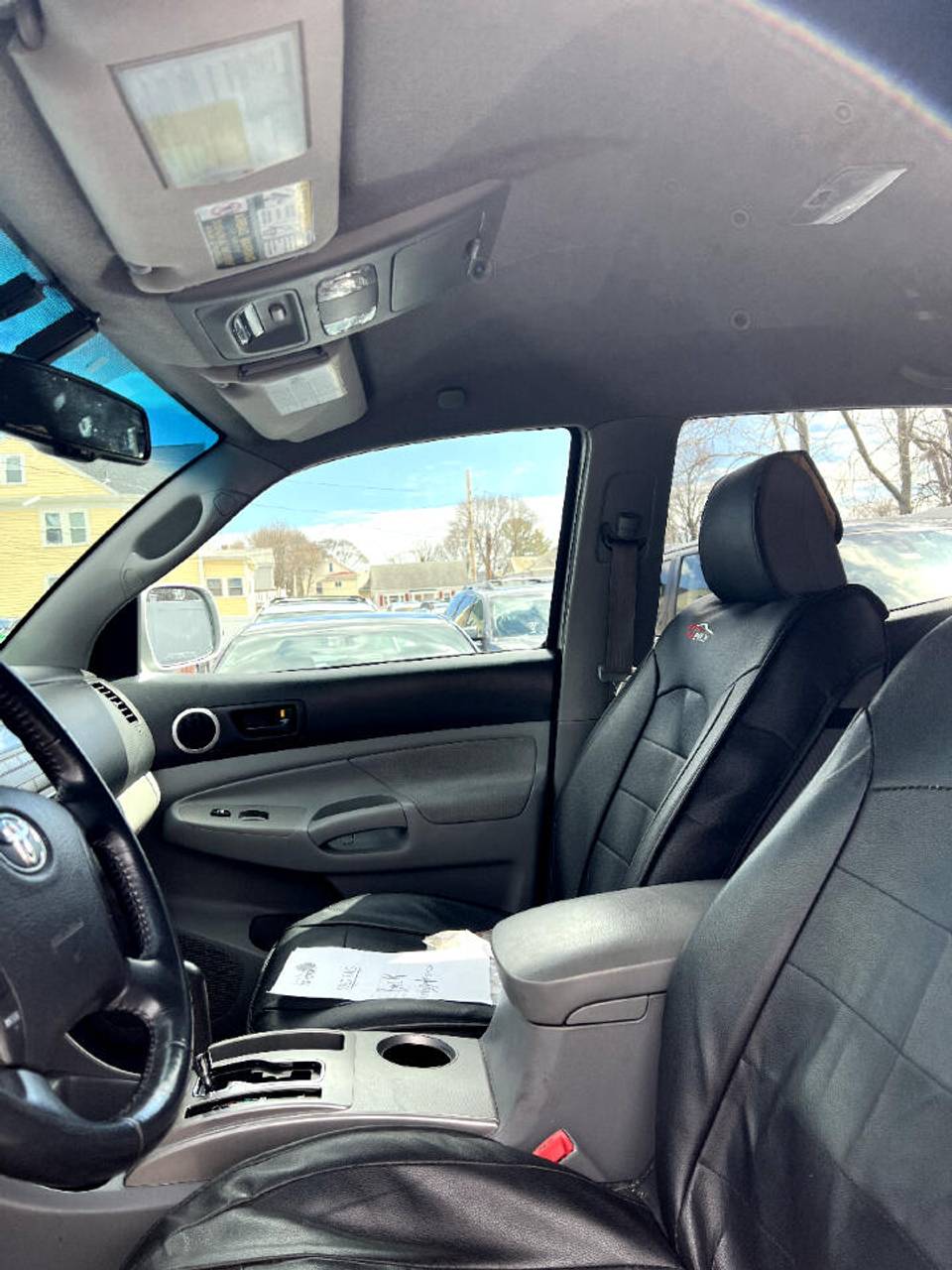 Compared to its rivals, Tacoma's interior seems like an antique fossil. Yet, it works. Despite the outdated look, the interior is simple and reasonably laid out. It is less cluttered and built with high quality than other trucks in the same category.
The dash and the console have come in a two-tone color where the lower part is lighter than the upper to cheer up the interior. The gauge cluster is straightforward and clear to read. In addition, all the necessary controls are within reach and memorable. The interior also has big rotary electronic knobs that you can operate even with thick gloves on.
Cupholders are installed in the center console and can hold large drinks and bottles. However, you may find the cupholders' placement a bit weird and fussy when reaching. On the top of the dash, you will notice a fully integrated radio with a CD player connected to five different sound systems (you can choose the one you like).
My favorite is the JBL premium sound system with XM satellite radio, seven speakers, and a subwoofer alongside a six-CD changer. It sounds insane! You even get an auxiliary audio jack to plug in your music player and jam to your favorite tunes.
Unfortunately, the JBL sound system is available on the Double Cab only.
It is worth noting that Toyota did pay attention to some little details in Tacoma. The manufacturer figured out a creative way to make new colors, surface texture, and patterns on the dash, door panels, and center console. It is a lovely feature that you find mainly in high-end sedans.
What I am not so keen on is the pull-out parking brake.
The interior receives further features such as a tilt/telescopic steering wheel with optional leather wrap. Depending on your taste, you can choose to have cloth, leather, or sports bucket seats. The seats offer lumbar support with manual adjustments. Still, you cannot change the height or the angle of the seat's bottom.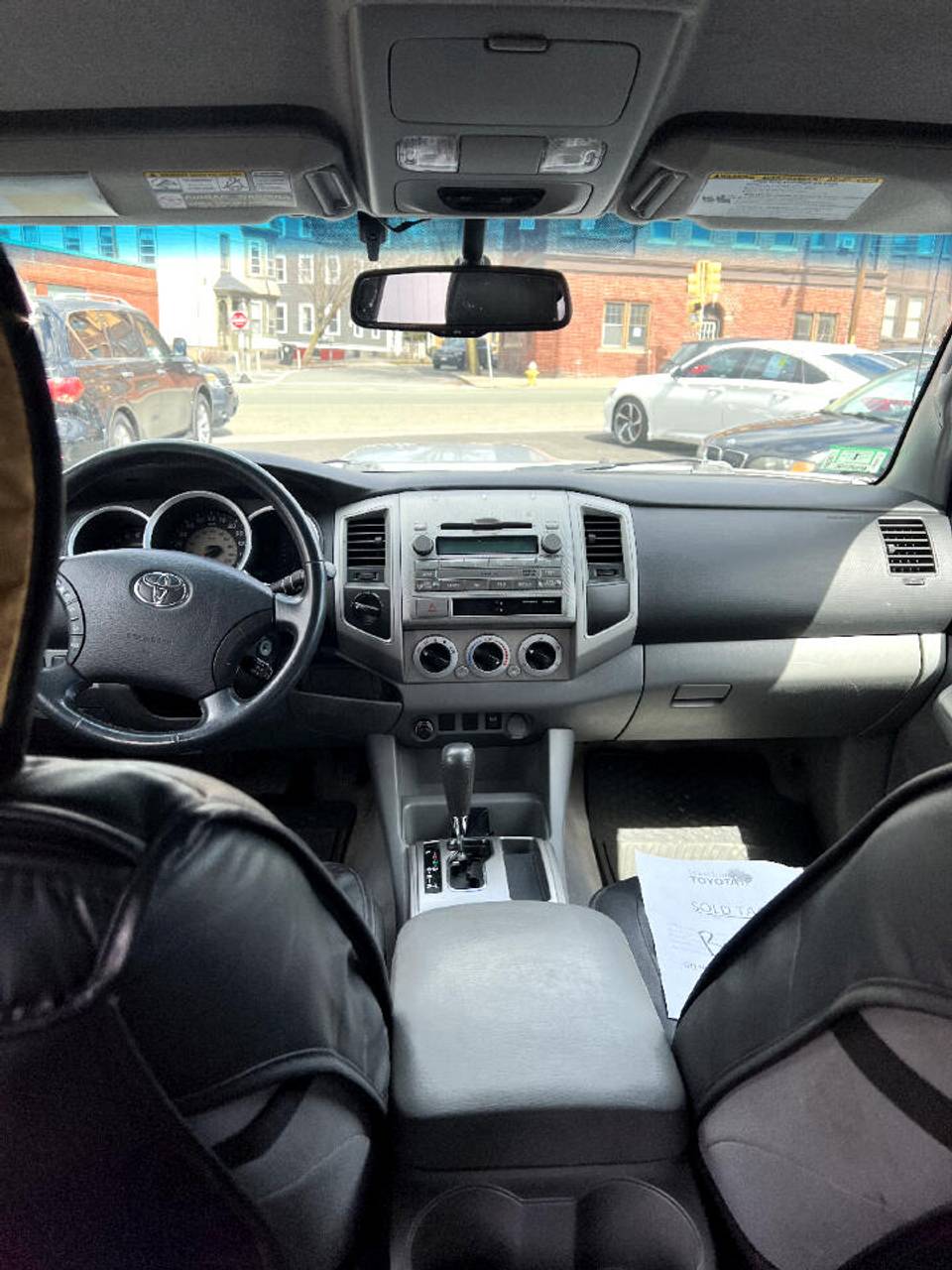 Nonetheless, the seats are reasonably comfy and well-cushioned. Thus, making the driving position almost perfect. In addition, the windows and the side mirrors are large and provide a clear view of the outside surroundings.
You can have a bench seat that splits 40/60. You fold the passenger side to create a flat, sturdy floor and carry anything with high value because it may get stolen. The rear seats of the Access Cab and the Double cab can fold down, giving you extra space for storage.
The Double Cab has massive rear doors that allow easy access to the cabin. The rear seats are roomy and reclined to make long journeys bearable. The back seats of a Double Cab Tacoma are a lot more comfortable than the ones in the Nissan Frontier.
As for the back seats in the Access Cab, they are just useless for a human being. It's cramped, and the back of the seat is too upright. A grown-up would simply crumble, but children would be fine.
What About the Performance and Ride Quality?
First of all, what is Under the Hood of the 2009 Tacoma?
In the early days, we laughed whenever we saw a truck with a four-cylinder engine and simply dismissed it.
I bet that inline-four sounds like heaven with the current gas prices!
Anyways, the Regular Cab and Access Cab models get a modern and sophisticated dual overhead cam inline 4-cylinder engine with Variable Valve Timing Technology (VVT). The latter helps keep the engine at its most efficient RPM to deliver optimal torque and power.
The 2.7-liter four-banger puts out a decent 159 horsepower and 180 pound-feet of torque. That power goes to the rear wheels or all four wheels via a five-speed manual transmission. There is an optional four-speed automatic as well.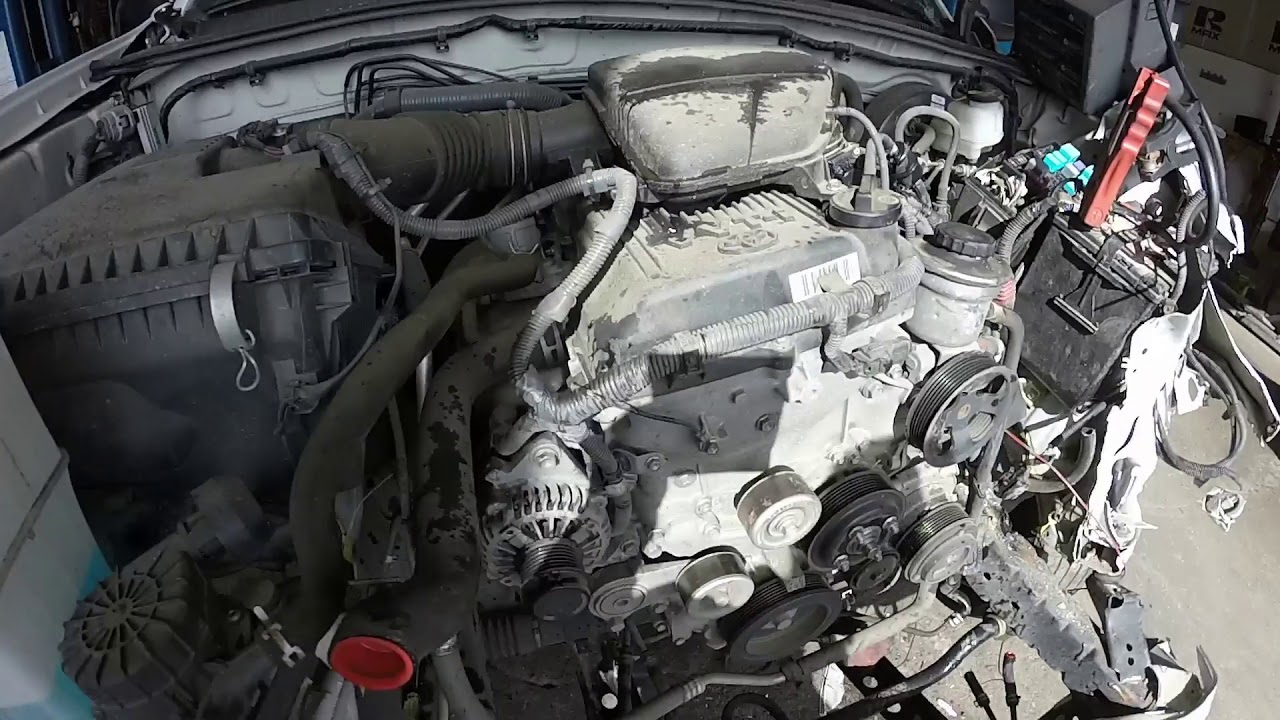 Toyota also offers a bigger engine for its Tacoma, a 4.0-liter V-6, to be exact. This bad boy produces 236 horsepower and 266 pound-feet of torque. That is enough to take you from zero to sixty in less than eight seconds.
Not bad for such a pickup!
The V-6 comes as standard equipment in the big Double Cab models. Still, it is also available as an option for the remaining models. It comes mated to a six-speed manual gearbox and a five-speed automatic transmission on the side.
If you plan to use your Tacoma as a daily workhorse to carry tools, you should get the inline 4-cylinder because it is more fuel-efficient. It is also surprisingly responsive and a bit smooth.
A Tacoma with a 2.7-liter 4-banger, rear-wheel-drive, and a five-speed manual transmission can get you 20 Miles per gallon inside the city and 26 on the highway. The lowest MPG comes from a 2WD/4WD V-6 model with a six-speed manual or five-speed automatic transmission. It averages 14 miles per gallon in the city and 19 on the highway.
I took an 800-mile trip across the Algerian desert in a rear-wheel-drive Tacoma with a 4-cylinder and a four-speed automatic gearbox. The average MPG we got from it was a surprising 21.
So, how Does it Perform?
Tacoma will not win you any races, but it does get the job done. It's reliable and trusty on the road. The four-cylinder is punchy and smooth with the automatic transmission and delivers sufficient performance on the small Regular Cab models.
The massive V-6 may be thirsty for fuel, but it is a workhorse. A fully prepped Tacoma with a V-6 can tow up to 6,500 pounds and carry a max load of 1,600 pounds. The six-speed gearbox is nice to shift, but the first has a very low ratio, leaving a massive gap to reach the second gear.
You can fit another gearbox inside that gap.
Nonetheless, the gear ratios are praised on all models because it keeps the engine right on its powerband. Meaning that the power is there when you need it, especially in towing.
For such a heavy rig, Tacoma handles well on pavement. Surprisingly, there is little body roll and lean through the curvy roads. The suspension makes the ride feels sturdy and comfy, as if you are driving on whipped cream. However, it can get bouncy on bumpy roads, mainly when the bed is empty.
The X-Runner model is the best for the paved roads. It features a lower suspension, 18-inch alloy wheels, a wide-body kit, a rear-wheel drive, and an X-Brace in the back to enhance the steering.
Driving a Toyota Tacoma on the open roads is easy but soon turns to hell when you enter the city. Particularly in narrow streets and parking lots. The smallest model has a turning circle of 37 feet, while the chunky Double Cab with a long bed needs 44 feet.
The braking system is fairly effortless and soft enough to stop the truck without additional drama. Although, the rear drum brakes can use an upgrade. There are bigger brakes available. They feature 13×1.25-inch vented rotors made from forged aluminum and fitted with four-piston calipers and large pads.
It's worth noting that you may experience a nosedive under sudden and heavy braking.
When it comes to off-roading, Tacoma really shines above the rest. The Pre-Runner models come with high suspension for better ground clearance and a locking rear differential. It has a great departure and approach angles and a high ramp breakover degree. Add the TRD off-road package, and you will have an all-terrain conquering beast.
Possible Configurations and Their Price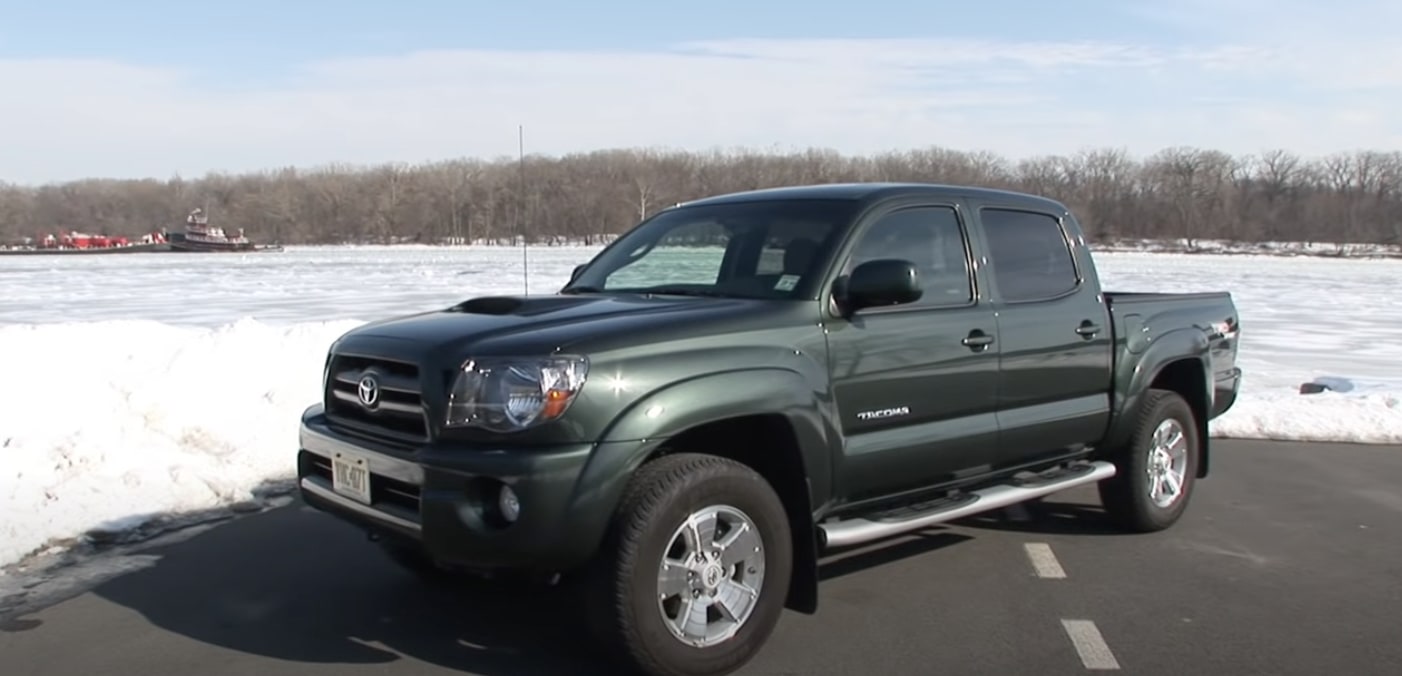 A base Regular Cab Tacoma with a four-cylinder engine and a five-speed manual comes with a 15,000$ tag. The price goes up an extra grand if you swap the manual with the automatic.
The Pre-Runner Access Cab falls in the middle at 19,000$, but it can top out at 22,000$ if you pick the V-6 with a five-speed auto. The X-Runner is the performance model and caps out at 25,000$.
The most expensive Tacoma in the lineup is a four-wheel-drive Double Cab with a V-6 and five-speed automatic transmission. The price is 27,000$.
Are There Any Additional Packages?
Yes, Toyota is generous with Tacoma and offers several packages. It includes:
Accessory, convenience, and enhancement packages. They include carpeted floor mats, power mirrors, cruise control, AC, and remote keyless entry. The SR5 packages add chrome surrounds, chrome rear bumper, color-keyed front bumper and fenders, SR5 badging, and JBL audio system.
The TRD Off-road packages add Bilstein suspension, BFGoodrich tires, 17-inch steel wheels, skid plates, fog lamps, skid plates, leather trims, hill start assist, and hill descent assist.
What are Tacoma's Pros and Cons?
For the Pros:
The standard features are extensive, especially safety-wise.
Amazing off-road capabilities
Astonishing road performance from the X-Runner model
Unmatched reliability
Strong V-6 and economical inline 4-banger
TRD supercharger can be installed at the dealership
Now for the downside:
Double Cab models with long beds are massive and hard to maneuver
Off-road suspension can be bouncy on bumpy surfaces
JBL premium sound system is limited to the double cab
Pull-out handbrake is poor
Are There Any Competitors?
Tacoma is the leader in its category, but some rivals can give it a run for its money, including:
Dodge Dakota: it has a class-leading towing capacity with the help of a massive V-8. Plus, it features comfy seats and creative interior storage.
Nissan Frontier: it comes with a flexible and capable chassis with lots of ground clearance for optimal off-road performance. in addition, the bed features innovative features and accessories.
Chevy Colorado: many would consider the latter over a Tacoma because it is more affordable, offers a wide variety of engines, and has serene handling.
Ford Ranger: Ford offers the Ranger with a sublime FX4 off-road model and top-tier performance from a V-6.
FAQs
Question: How often should I change the oil on my Tacoma?
Answer: Toyota recommends that you change the oil every 3,000-5,000 miles. But, since the Tacoma uses 5W-20 Mobil 1 Advanced Synthetic Oil, you change it every 5,000-7,000 miles.
Question: What year is considered the best for Tacoma?
Answer: According to consumer reports, second-generation Tacoma's are the most reliable. In other words, 2005 to 2014 are considered the best years for Tacoma.
Question: How much horsepower does a Tacoma produce?
Answer: The most powerful engine you can find in a Tacoma is the 3.6 liter V-6 that puts out 278 horsepower and 265 pound-feet of torque.
Final Words
Tacoma is a great all-around truck that can get the job done under any circumstance, and investing in one is a choice you won't regret. Would I recommend it? No!
If you are looking to get one as a daily to get groceries, then you would be better off with a smaller and more economical sedan or hatchback. It's because times have changed, and the automotive industry is not the same as it used to be a couple of decades ago.
Buying a pickup truck as a daily grocery getting is now an overkill purchase due to high gas prices and automotive production in general. As a result, both brand new and used cars are too expensive to get and maintain.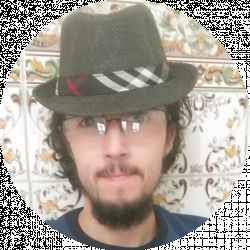 Latest posts by Tommy Verrcity
(see all)