Do you want to replace your Toyota 4Runner headlights and you don't know where to start? If so, worry no more. I went searching for the best Toyota 4runner replacement headlights. I was able to get insight into their features, how they work, and why they are the best. In some cases, I was able to do a road test.
I crafted the following article after my research and tests. From the exercises, I was able to come up with 8 of the best Toyota 4Runner replacements headlights. If you didn't find one that suits your preferences, I got you a guide to help you know how to choose the best 4Runner replacement headlights. Read on to know everything about the best Toyota 4Runner headlights.
Bottom Line Up Front
Morimoto XB is the best although it comes at a high price point. It has all the features you may want in a high-quality 4Runner headlight. Go for Anzo USA 111077, Dorman 1590832, or TYC 20-5652-00 if you are on a budget. They don't offer any unique or fancy features, but they do the job. The rest fall in between offering some features that you may or may not get from the rest.
8 Best 4Runner Replacement Headlights
Finding the best replacement headlights for your Toyota 4Runner is easy when you have a guide. Check out these 8 products to make an informed decision.
Related reads: How to Find the Best 4Runner Accessories and Replacement Parts.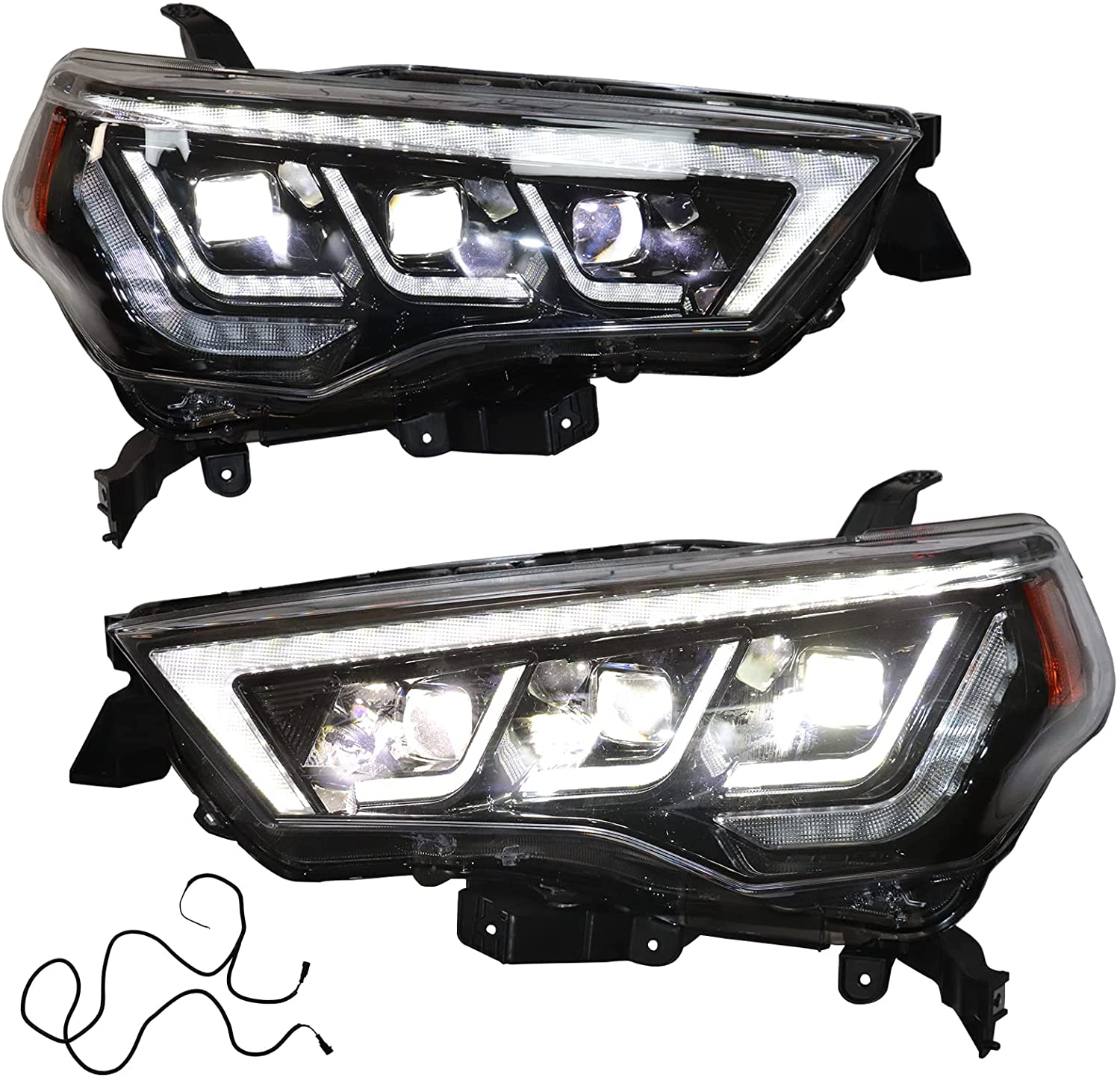 HWLMPS is a company renowned for its high-quality headlights. With this in mind, it's no wonder they are popular for making replacement headlights for the Toyota 4Runner. The first thing I noticed with this product is it's designed for the 2014 – 2022 U.S. 4Runner. I am crazy about cars and the Toyota 4Runner is one of my fortes.
If you didn't know, the U.S. Toyota 4Runner is slightly different from others in Japan and Europe. This is why it's always important to ensure you get parts that are designed for your Toyota 4Runner depending on your region.r
The headlight is designed to prevent water and moisture. This means you can use it on your off-road adventures in any terrain. Additionally, it's also snow resistant meaning you don't have to worry about your headlights misting up. I tested a 2018 4Runner that was recently installed with these headlights.
I tried my best to try it on as many weather conditions and terrains as possible. On dusty and muddy terrain, the headlamps worked well. If they got dirty or muddy, a quick wash would leave them as new. I also noticed none of the mud or dirt got inside the headlamp meaning the assembly is high quality.
I contacted the company to find out how they made the headlights. Apparently, they use the original vehicle data to manufacture the product. This means the part is a perfect fit for any of the models mentioned above.
The headlight is made using solid construction considering the bottom shell is made using PP and the shell PC material. The installation is straightforward, although you may need a professional to install if you aren't good ta DIY. I also found it to be fairly [priced compared to others in the market.
Pros
Solid PP and PC construction

Easy to install

Great for all weather conditions

Works on any kind of terrain

Fits 2014 to 2022 Toyota 4Runner
Cons
Only compatible with the U.S. made 4Runner models

Available in one color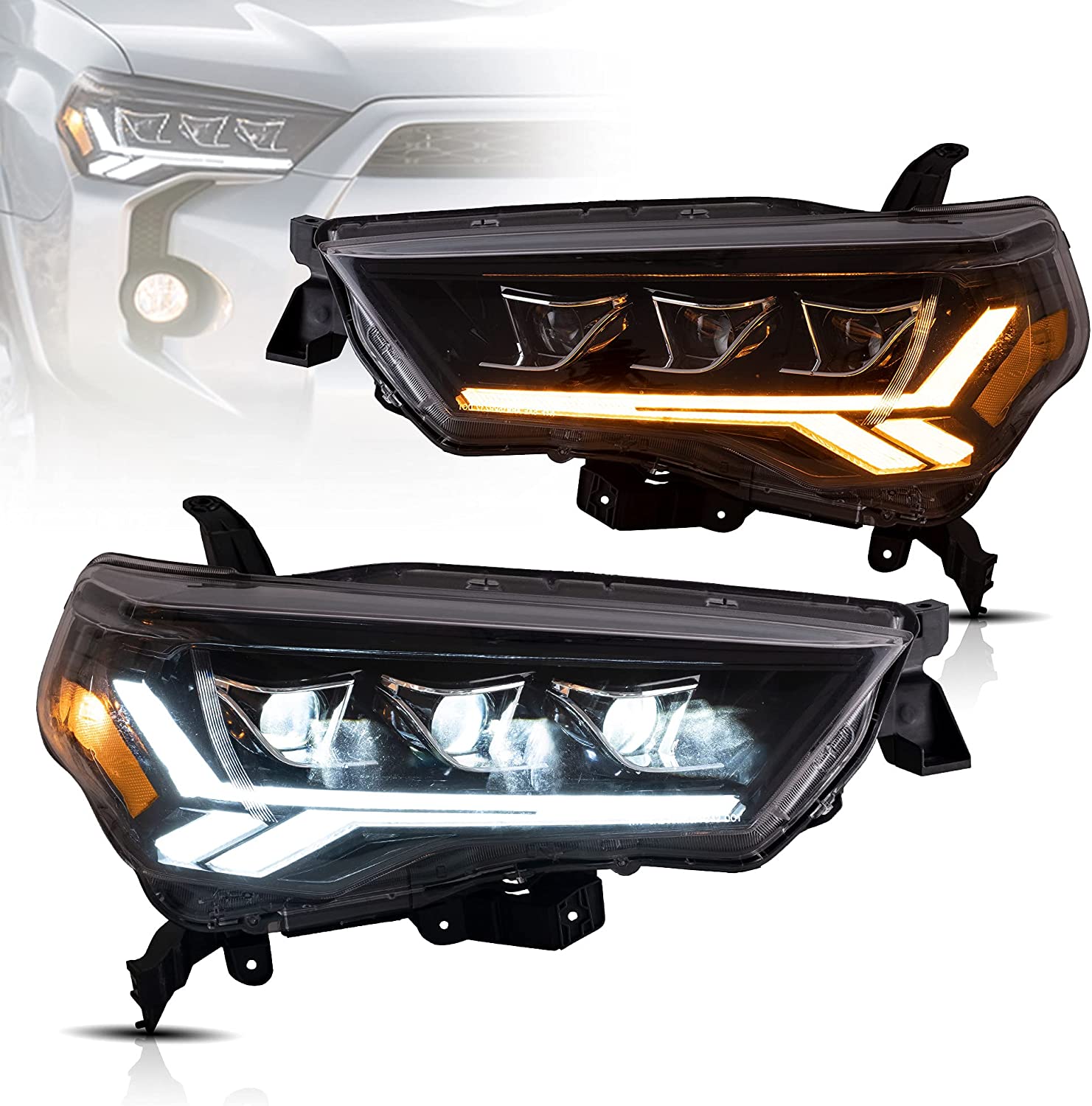 The first thing I noticed with this headlight is it's a great fit for the 2014 – 2020 Toyota 4Runner. It's great for the Sport, SR5, Trail, Limited, and TRD models. When you purchase the product, you get a complete pair. If you are not sure about compatibility, VLAND will verify the right headlamp. All you have to do is send them a photo.
Unfortunately, I wasn't able to do a road test with this headlight. However, I was able to check the contents of the package and do a "store test". One of the things I noticed with this aftermarket part is that it's a direct replacement for the OEM part.
You don't need any splicing during installation. The good news is you get an installation manual with an easy-to-understand step-by-step guide. In case you still have problems, the company is willing to offer further assistance. This is through a step-by-step video guide considering they can't send technicians all over the United States. You are advised to consult with a professional for the best functionality.
You will also notice the lamps are brighter than the OEM part. I could notice an approximately 25% increase in brightness compared to the OEM part during my store test. Additionally, it will improve the styles and look of your 4Runner. Combined with a 2-year warranty, this is a worthy investment.
 Pros
SAE or DOT certification

Dust and Waterproof

Corrosion resistant

Works in any terrain or weather conditions

Approximately 25% brighter than OEM headlights
Cons
Not available in most stores

Pricey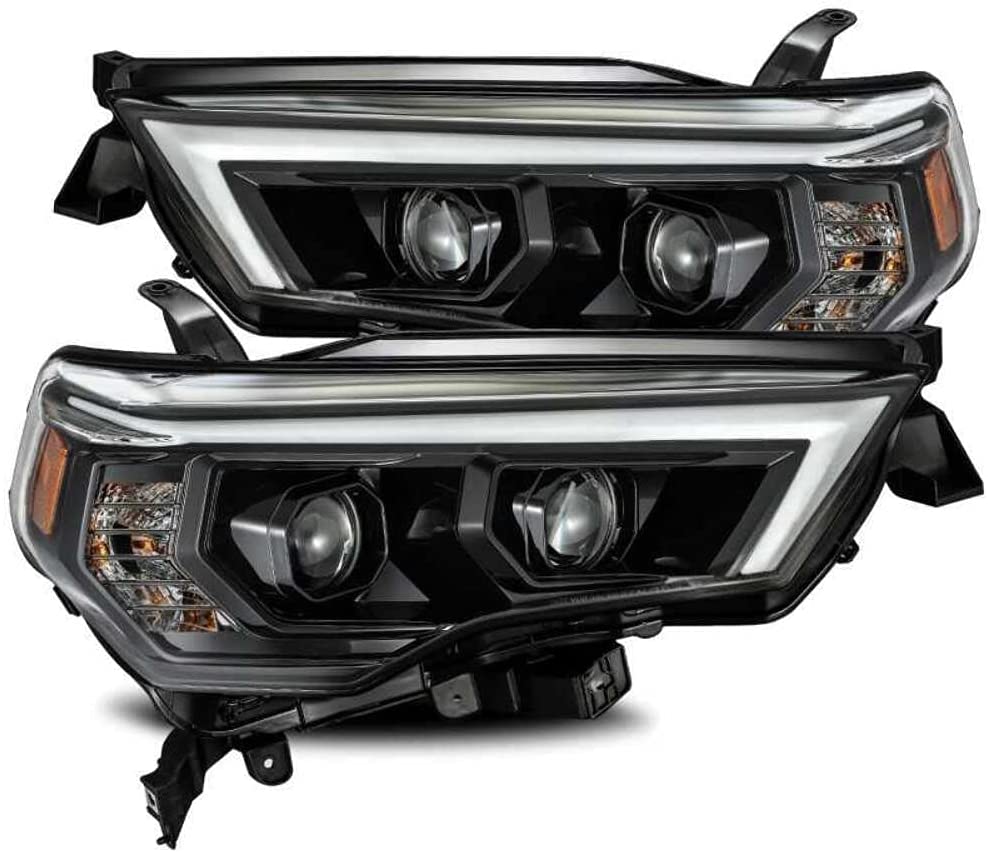 I also got a chance to store test these headlights. AlphaRex develops these Pro-Series headlights using the stock design of the OEM 4Runner headlight. They then add an LED tube around the edges to act as a sequential turn signal and DRL.
You notice an amber reflector lens at the side of these headlights. For the turn signal, you get amber halogen lights at the side which I liked. The 880726 are projector headlights made using a dual project design. This means the inner projector is the high beam and the other projector beam is the low beam. The headlights use H7 halogen bulbs for high and low beams.
On close inspection, I noticed the company makes these lights using their patented projector lens. They have a projection cut-off line that is perfect for LHD regulation in the U.S.
As for the housing you get midnight black, black, or chrome housing. The midnight-black housing is great to match with a glossy paint finish. It also gives your truck a luxury and sporty look.
I would suggest the black housing to match any truck color as it matches well and doesn't clash with the front grille. Go for the chrome housing if your vehicle has some chrome accessories. It's also a great choice for a stock housing look.
The lens on these headlights is made using a polycarbonate plastic lens. The manufacturer also applies a layer of anti-fog agent on the lens. This means you get better light output when driving in extreme weather. Another coat is applied to prevent oxidation and yellowing.
Pros
H7 high and low beam

Light tube DRL and sequential turn signal

Compliant with American LHD regulation

Better light output during extreme weather

Compliant with DOT and SAE regulations
Cons
Only uses halogen lamps

Pricey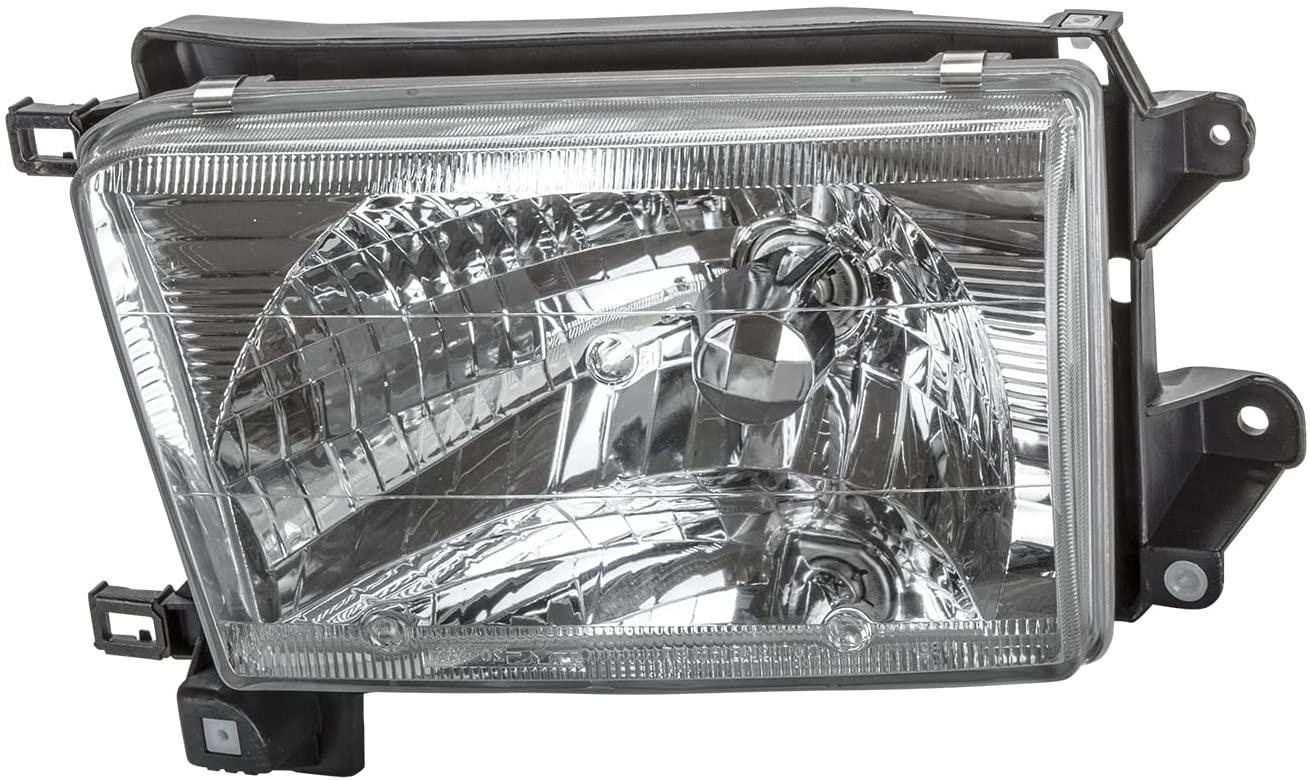 If you are looking for low-cost and the best Toyota 4Runner replacement headlights, consider the TYC 20-5652-00. I was only able to store test this headlight. However, I noticed the price tag was marginally low compared to the factory unit. They look the same as the OE in every way. You get the same method of installation and overall quality at a lower price.
This product is not a cheap alternative that requires extensive modifications for fitment. It mounts the same way as the one you are removing. The electrical connector snugly fits with your car's connector. It also functions and looks the same as the original.
Take note the manufacturing plant doesn't have CAPA certifications. Additionally, their manufacturing facilities are not regularly inspected. However, they have an independent certification to guarantee the product's performance and quality.
These headlights have nothing special considering they are almost identical to the stock part. However, some of the benefits I noticed are they meet SAE, DOT, and US FMVSS standards. The lights are also backed by a limited lifetime warranty.
Pros
Identical to the stock part

Direct replacement

Factory original quality for less

Limited lifetime warranty

Meets US FMVSS, SAE, and DOT standards
Cons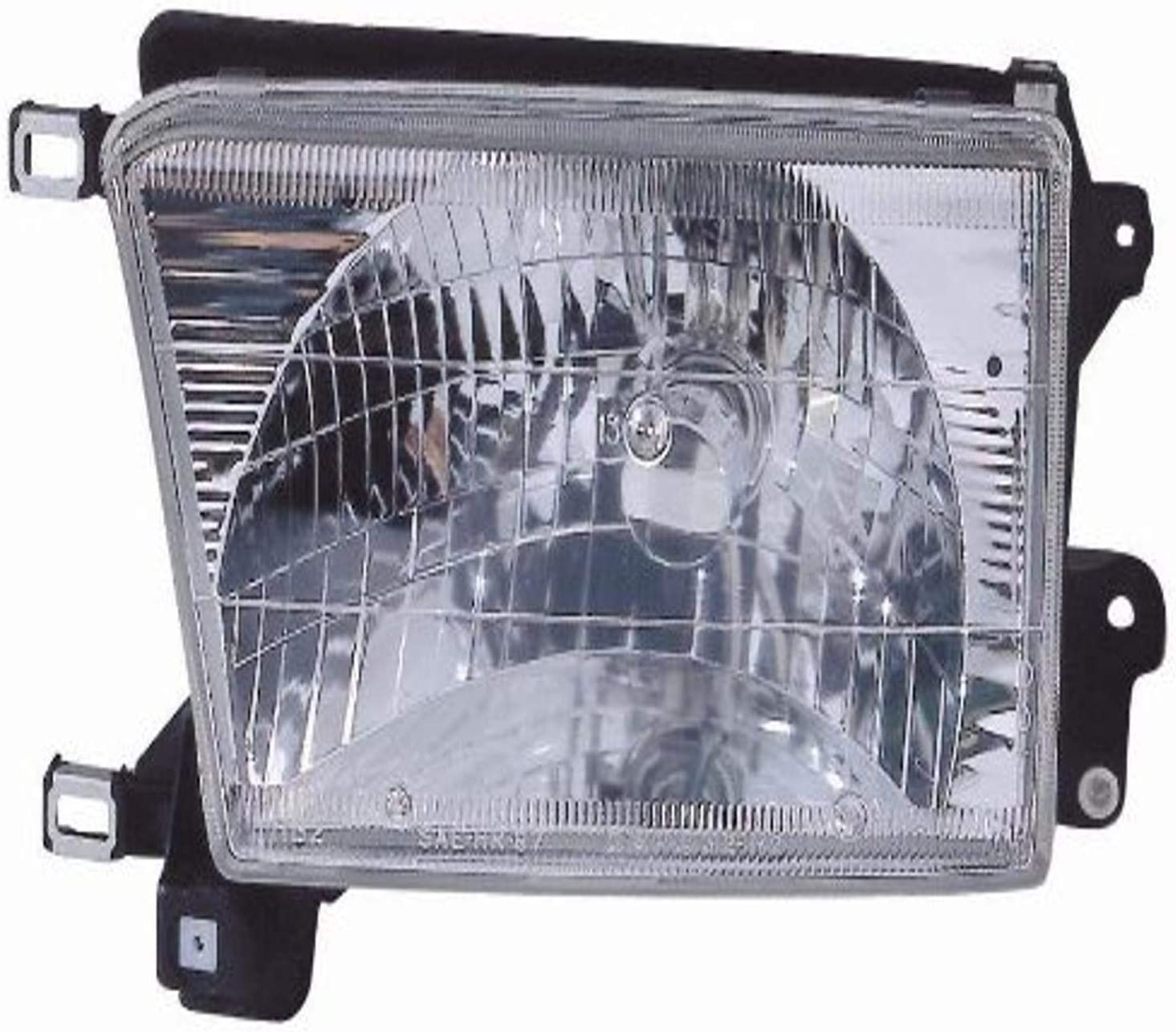 The good news is I was able to test this product on the road. One of the things I noticed is this headlight comes with LED low beams. They provide 1800 hundred lumens for every individual LED and they are Stanley LEDs. This rating is approximately 250% more than stock headlights.
I saw that the other bulbs, turn signal and high beam are halogens when you go for the base tier lights. I was told for about an additional $80 I could get LED replacements. I found this to be a great option considering you can choose between better turn signals or high beams. For those who live in the city, the good-looking low beams are sufficient.
As I was testing, I noticed the LEDs included are not as bright compared to other aftermarket bulbs. For instance, I have used LASfit bulbs. They have 4,000 lumens, are 2x brighter than Stanley chips, and 4x brighter than stock headlights. This means the LEDs included are brighter than the factory halogens, but not the best in the market.
In my opinion, the low beams are decent and you can switch them out if you want. The turn signals and high beams can also be replaced. This means you have several options to choose from.
Pros
 

Cost-effective

Options to upgrade different LEDs

Other lights are halogens

Built-in LED low beams
Cons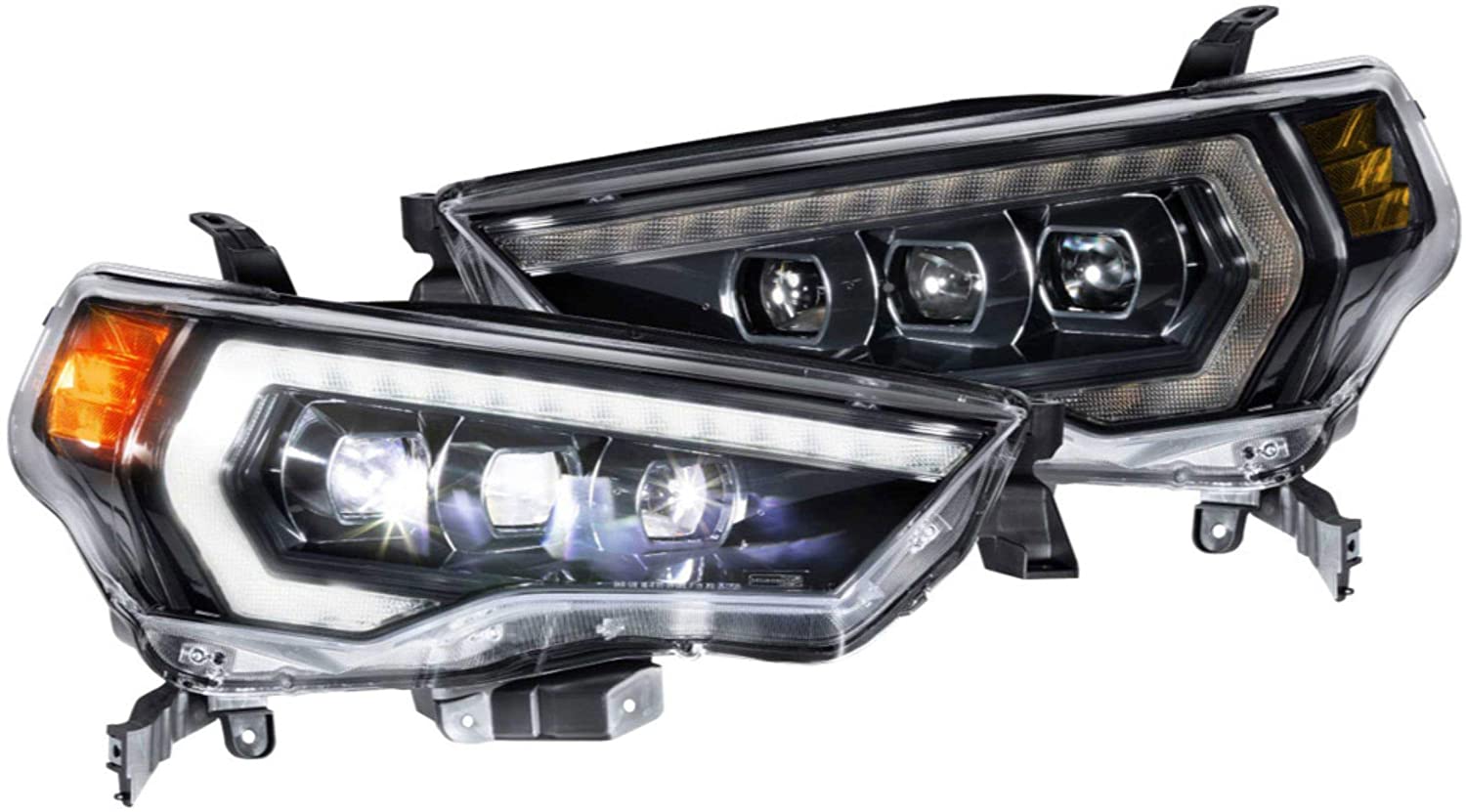 When it comes to quality, I am inclined to say these are the best headlights I have tested. They use a quad projection technology that offers the maximum use of the Tri-Kurl Optic LED bulbs. I noticed I got a lot of light from these products. They also have a 5,000k Osram DRL which is a great feature. It's because they offer a clear white light people can clearly see during the night or the day.
These headlights have a smoked black look, a feature on all headlights from Morimoto. This means apart from getting a replacement headlight, you also get a stylish look. Each bulb has its die-cast heat sink meaning they have a longer lifetime. The lens is UV-coated polycarbonate.
I must say driving at night was pure joy! The downside of these headlights is the cost. These lights will create a crater in your bank account. If money isn't an issue and you are looking for the best, then go for them. Steer away from them if you are working on a budget.
Pros
 

Amber sequential turn signal

 

Blacked-out housing

 

UV and heat sink protection

 

5,000k Osram DRL

 

Polycarbonate plastic housing material
Cons
Irreplaceable bulbs

Pricey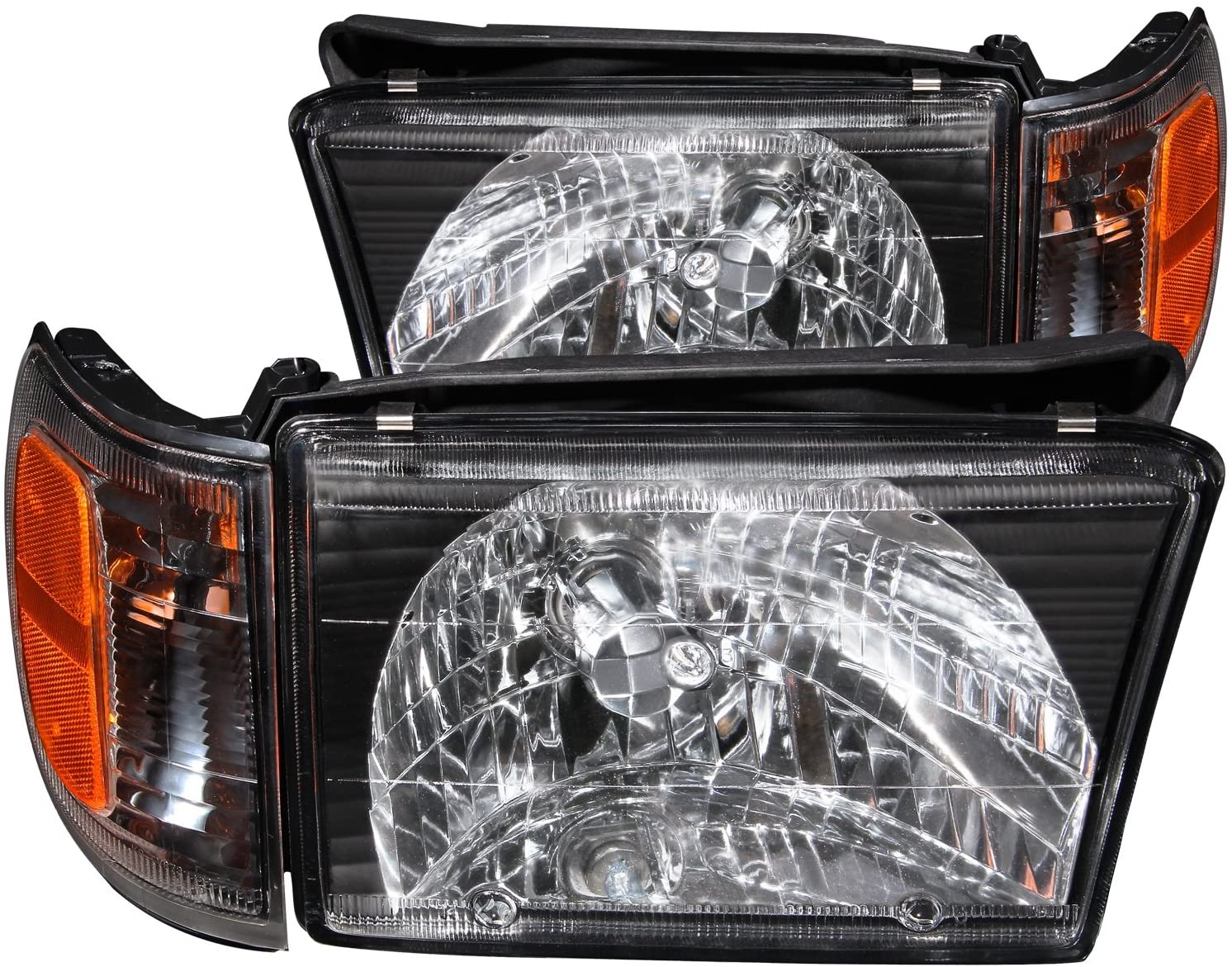 Anzo is one of the most popular manufacturers of Toyota 4Runner headlights. I was able to store test the USA111077 at a nearby auto shop. The first thing I noticed with this headlight is the amber reflectors that come with the product.
Installation was a breeze considering the new lights fit snugly just like the stock part. One of the features of these lights is they have a thermos-hygrometer. This is a temperature and humidity chamber. It's designed to ensure the lights don't fog up or overheat in extreme weather conditions.
Another feature I noticed with these lights is they are compliant with DOT (Department of Transportation). They are also Society of Automotive Engineers (SAE) compliant. Lastly, they are also compliant with the Federal Motor Vehicle Safety Standards (FMVSS) number 108. This means these lights meet all the regulations for safe driving in the United States.
Pros
 

FVMSS compliant

 

Meets DOT and SAE regulations

 

Great for those working on a budget

 

Comes with amber reflectors
Cons
 

Doesn't improve the aesthetics of the car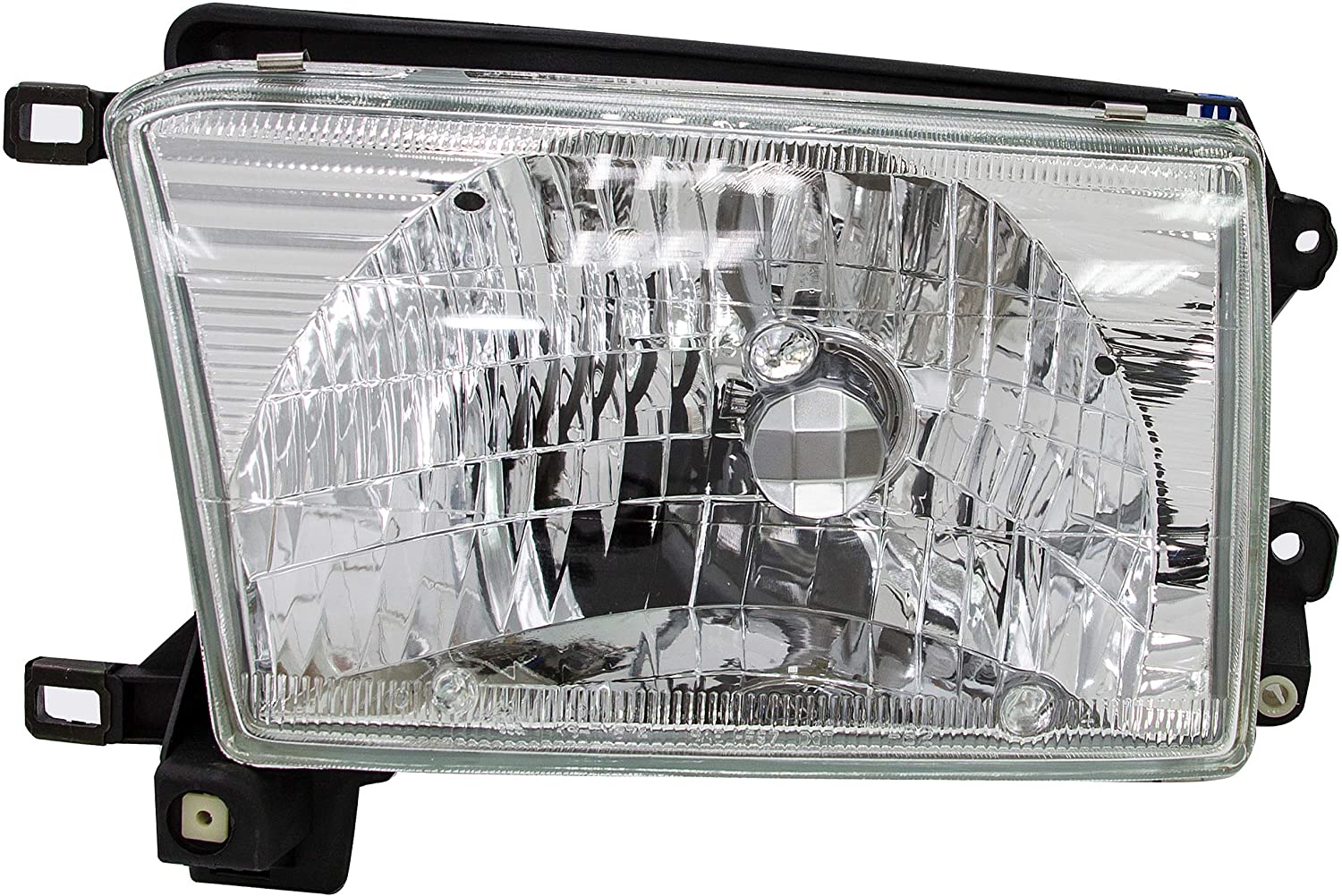 This is another affordable Toyota 4Runner replacement headlight. I was able to test them on the road and this is what I discovered. For starters, these are halogen lights with clear lenses. The voltage is 12 volts and the lens material is plastic.
One of the things I like about this light is the assembly was designed to look and function like the stock part. However, it's not a fit for new models as it is designed for models that were manufactured in 2018 and earlier. Additionally, it can only fit select models of the older generation 4 Runners.
On the plus side, the materials used to make the product are of high quality. I checked the sturdiness of the housing and components and I found them to be of high quality. For example, they are made of rigid plastics. These ensure the headlight is protected against all road and weather conditions.
The installation is easy and you can do it without consulting a professional. To ensure the part fits your vehicle, you are required to go to Dorman's store. Here you input your vehicle make, trim, and model. The system will tell you whether or not you have the right headlight. If not, it will give recommendations if any.
Pros
 

Resistant to harsh weather and road conditions

 

Affordable

 

Functions like the stock part

 

Easy installation
Cons
Fits a limited number of 4Runner models
4Runner Replacement Headlights Considerations
I discovered there are some factors you need to consider when buying Toyota 4Runner replacement headlights. I broke them down to help you narrow down your options. They are:
Quality
Go for a trusted brand when looking for the best Toyota 4Runner replacement headlights. Since this is a crucial part of your car, a replacement should be high-quality and durable.
Application
The first thing you need to do is make sure the headlight you want to purchase is compatible with your 4Runner model. Older models tend to use halogen or HID headlights.
Newer models use LED headlights. Taking into account these considerations ensures you get replacements that guarantee easy installation and a snug fit.
Cost
The brand and the design determine the cost of any Toyota 4Runner headlight. OE replacements are averagely priced meaning they are not expensive. Modified or performance replacements are quite costly and some can set you back several hundred dollars. I gathered this information to help you get everything you need to choose the right 4Runner headlight.
Type
The 4Runner uses 3 common types of headlights namely xenon, LED, and halogen. Make sure you know the type of headlights your vehicle uses before making a purchase. I have provided information on each below to give you an idea of their differences.
Xenon Headlights
Xenon or HID (high-density discharge) lights don't use a metal filament for the production of light. Instead, they are filled with xenon gas that ignites to make a bluish or shite shade of light.
These lights are usually installed in high-end vehicles. Since they have no filament that can burn out, they tend to last for years.
LED Headlights
LED lights are found in medium-priced vehicles, and are more expensive than halogen lights. They are energy-efficient and high-quality options last years without the need for replacement. Additionally, they are easy to upgrade and retrofit.
Halogen Headlights
These lights used a mixture of tungsten halogen filaments and halogen gas to produce light. They are popular considering they are cheaper than their xenon and LED counterparts. On the downside, they have a shorter lifespan than the other two.
4Runner Light Types Information
In 2020, Toyota decided to install LED headlights as the standard headlights on all their 4Runner vehicles. I realized the 2021 4Runner comes equipped with these lights at all trim levels.
They include tail lights, fog lights, and low beam headlights. For high beam lights, you get LEDs on specific trims like the TRD Pro, Nightshade Edition, and Limited.
Toyota 4Runner Replacement Headlights FAQs
Question: Can You Replace Toyota 4Runner Stock Lights with LEDs?
Answer: No. The only option is LED headlight conversion kits. Unfortunately, they are only designed with factory halogen assemblies and bulbs.
Question: What is the Cost of Toyota 4Runner Headlights?
Answer: According to my research in 2022, Toyota 4Runner headlights retail for anything between $50 and $1,200. This is determined by the brand, model, and type of headlight. For bulbs, be ready to spend anything between $55 and $62. The mechanics and headlight experts I consulted said they charged anything from $20 and $40 for labor.
Question: Are Toyota 4Runner Headlights Automatic?
Answer: In older models, the lights are manually operated. However, new models from around 2020 have automatic lights.
Question: Can I Adjust the Headlights of my 4Runner?
Answer: Yes you can. Start by placing a tapeline on a clear section of the road. The distance should be at least 5 meters from the headlamps.
Turn the screws on the headlight clockwise to make inward adjustments and vice versa for outward adjustments. You will notice the headlight beam falls to the right of the center tapeline. Make sure you block one light as you adjust the other.
Bottom Line
My top pick for the best Toyota 4Runner replacement headlights is the Morimoto XB. For starters, I was impressed with the amber sequential turn signal. These are not easy to come by. UV and heat sink protection is another advantage that was rare to find in other headlights. Lastly, the polycarbonate plastic housing and 5,000k Osram DRL are unique.
Unfortunately, Morimoto XB is pricey. If you are on a budget, go for TYC 20-5652-00, Dorman 1590832, or Anzo USA 111077. They are very affordable and fit just like the stock part. Unfortunately, they are not stylish and have minimal features. Check out the other 4 to find something that is on the middle ground.
If any of these products can't cater to your needs, check out my buying guide. It gives you direction and insight into what you should do before buying a 4Runner headlight. With this information, you should be able to easily get a replacement headlight for your 4Runner.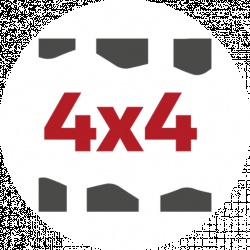 Latest posts by 4x4 Reports Team
(see all)