2010 was the last hurrah of the Grand Cherokee's third generation, which was lauded for its softer lines and more modern looks than the second generation. In fact, as you'll see in this 2010 Jeep Grand Cherokee guide, this vehicle stacks up quite well against 4×4 vehicles released in the 2020s, in terms of looks.
If you're thinking about getting this 4 by 4, then you're probably drawn to Jeep's renowned offroad pedigree or the Grand Cherokee's powerful engines.
In this article, you'll find out what engines are available in the 2010 Grand Cherokee, its reliability record, and whether it's still worth buying. Keep reading to learn all you need to know.
Bottom Line Up Front
The 2010 Jeep Grand Cherokee came with a 3.7-liter V6 engine, a punchy 5.7-liter Hemi V8 and a muscular 6.1-liter V8. If you're looking for the most economical option, the V6 will do, but it struggles to push the heavy Grand Cherokee, noticeably from its sluggish pace on the tarmac.
For more power and grit, the V8 engines are the ideal choice. Whichever engine you choose, the 2010 Grand Cherokee still performs well in offroad conditions.
Read the following guides to learn more about the 5.7 Hemi Longevity and the most common 5.7 Hemi problems and solutions.
2010 Jeep Grand Cherokee Overview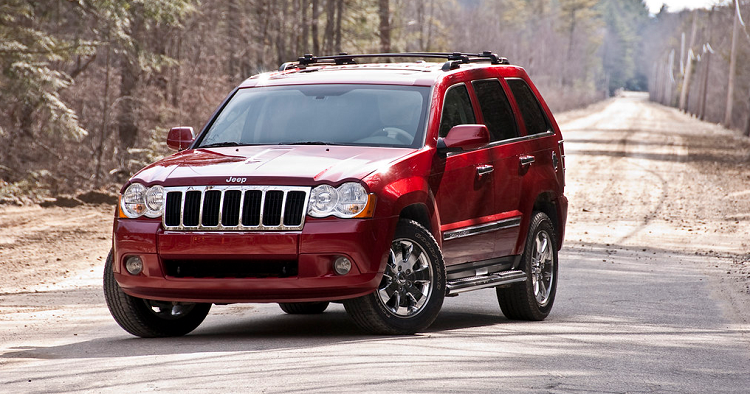 The 2010 Jeep Grand Cherokee looks no different from its 2009 counterpart – both are part of the vehicle's third generation, which was released in 2005 and ran till 2010. This generation dropped the rectangular-shaped headlights of its elder siblings and went for curvier ones that are kind of two circles fused together. 
More changes were made to the exterior. For instance, the D-pillar was slanted forward a little bit, softening its look but slightly and eating into the cargo space. I dive deeper into the 2010 Grand Cherokee's cargo capacity later in this article.
Despite the third generation's transformation, it still bears the Jeep family resemblance. Moreover, its offroad prowess remains intact throughout this generation.
All these changes spanned the entire third-generation lineup, making the Grand Cherokees from 2005 to 2010 indiscernible from each other, at least at first look. 
2010 came with one difference from the 2009 model: the engine options. Jeep decided to drop the 4.7-liter V8 in the 2010 Grand Cherokee. More on the engine options a little later. 
The 2010 Jeep Grand Cherokee was lauded for having comfortable seats. Depending on the trim level, you can get either leather or cloth-upholstered seats. Higher-end trim levels came with perforated inserts for added comfort. Compared to the second generation, the third iteration offered higher-quality interior materials.
A downside of the 2010 model (and all others in the third generation) is the rear legroom. At 35.5 inches, the space in the back seat is slightly cramped for taller adults. Kids, however, will find the rear seats perfectly comfortable. Still, the third generation offered improved legroom compared to previous generations.
2010 Jeep Grand Cherokee MSRP Value and Current Value
At launch, the 2010 Jeep Grand Cherokee had a manufacturer suggested retail price starting from about $31,500 to the range of $45,000 for the highest trim level. 
Presently, according to Kelley Blue Book, you can get the lowest trim level (Laredo) for about $9000 while the most expensive trim levels sell for over $30,000. 
You can get a cheaper 2010 Jeep Grand Cherokee on cars.com, which has listings that cost as little as $5000. However, these are high-mileage models with over 150,000 miles on the odometer.
2010 Jeep Grand Cherokee Features and Specs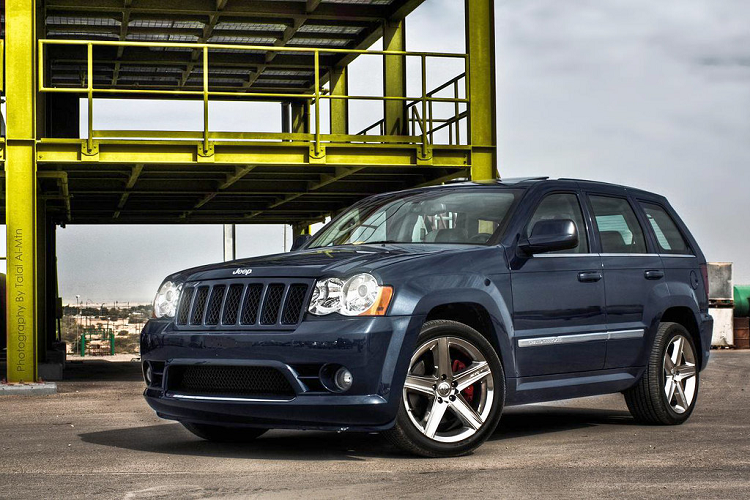 Trim Levels and Engine Options
The 2010 Jeep Grand Cherokee had three trim levels: Laredo, Limited, and SRT8. Fans of the Overland trim level were disappointed in 2010 as the last ones were sold in 2009.
Both Laredo and Limited trim levels came with a 3.7-liter V-6 engine as standard while the SRT8 was powered by a muscular 6.1-liter V-8.
This model year did away with the 4.7-liter V-8 found in previous years, but it came with a third engine option, a 5.7-liter Hemi V8, which was available as an upgrade in the Limited and Laredo trims. In the 2009 model and through to 2010, the Hemi was improved to offer 357 hp as opposed to 325 hp of the older version of the Hemi. 
Speaking of power, the 6.1 L V8 produced a maximum of 420 hp with 420 lb-ft of torque. The smaller engine, the 3.7 L V6, could produce 210 hp. Sadly, the V6 feels a bit underpowered and struggles to pull the heavy Grand Cherokee. You'll notice a bit of a lag when overtaking or towing.
Transmission
Mated to both the V6 and V8 engines is a five-speed automatic transmission with overdrive. Unfortunately, Jeep doesn't offer a manual transmission option in the Grand Cherokee.
Still, this transmission is smooth and pairs well with the available engines. However, I think the V6 would have worked better with a manual transmission.
Drivetrain
The 2010 Jeep Grand Cherokee comes with either two-wheel or four-wheel drive with the Laredo and Limited trim levels. However, the SRT8 trim only offers a full-time four-wheel drive. The 4X2 models are rear-wheel powered.
Jeep's base four-wheel-drive system is called Quadra-Trac I – this is found in the Laredo and Limited models with the V6 engine. It's a full-time 4X4 system with rear-wheel bias. 
The V8 engines, on the other hand, get the more advanced Quadra-Trac II system that boasts electronic limited-slip differentials. This system is able to rapidly respond to a change in driving conditions and offers increased torque capacity. However, just like the Quadra-Trac I, it's also rear-wheel biased.
The table below breaks down the 2010 Jeep Grand Cherokee's trim levels, engine options, and available drivetrains.
Trim Levels
Engine options & Power
Drivetrain

Laredo

3.7L V6 with 210 hp and 235 lb-ft of torque.

(Optional) 5.7L Hemi V8 with 357 hp and 389 lb-ft of torque.  

4dr 4×2

4dr 4×4

Limited

SRT8

6.1L V8 with 420 hp and 420 lb-ft of torque.

4dr 4×4
Safety Features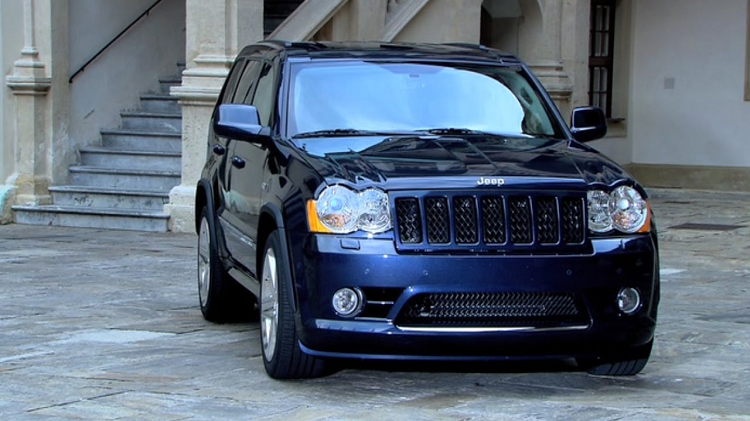 The 2010 Jeep Grand Cherokee is considered an overall safe vehicle. The NHTSA gave this vehicle five stars out of five in frontal and side crash tests and a four-star rating in rollover resistance tests.     
In the IIHS tests (Insurance Institute of Highway Safety), the 2010 Grand Cherokee had an overall good rating in front and rear impact tests, and a marginal rating in side-impact tests.
Generally, the third-generation Grand Cherokees are lauded for their improved handling over the second-gen models, with less body roll in corners. The 2010 model comes with stability control, which ensures that you never lose control of the vehicle. 
Other safety features are; front and overhead airbags, anti-lock braking, and seatbelt pretensioners.
Cargo and Towing Capacity
Sadly, compared to its competitors like the Toyota 4Runner, the 2010 Jeep Grand Cherokee's cargo capacity is smaller. This is also aggravated by the inward slant of the D pillar that eats into cargo space.
Still, the 35 cubic feet of cargo capacity is adequate for a family's needs. And if you fold down the second row of seats, you get 67.4 cubic feet to work with. More bad news though; the seats don't fold down completely flat, making it difficult to organize the load.
The best engines for towing are the V8s, which have a rating of up to 7400 lbs. The V6 has a tow rating of just 3500 lbs.
Fuel Economy
Another tradeoff you'll have to make with the 2010 Jeep Grand Cherokee is in the fuel economy.
The 2WD V6 engine offers the best mileage, rated at 16 mpg in city driving and 21 mpg on the highway with an average consumption of 18 mpg in combined driving. The 4WD version with the same engine offers 15mpg/20mpg in city and highway driving respectively.
If you opt for the 5.7 L V8 model, you'll get up to 14 mpg and 20 mpg for city and highway driving respectively. 
The muscular 6.1L V8 offers a paltry 12 mpg in city driving and 16 mpg on the highway. Its combined rating is just 13 mpg. Sadly, the Grand Cherokee has one of the lowest consumption ratings in its class.
Check out the table below to get a breakdown of the fuel consumption of each of the 2010 Jeep Grand Cherokee's engines.
Engine
Drivetrain
City mpg
Highway mpg
Combined mpg

3.7L V6 

4×4

15 mpg

20 mpg

17 mpg

4×2

16 mpg

21 mpg

18 mpg

5.7L Hemi V8 

4×4

13 mpg

19 mpg

15 mpg

4×2

14 mpg

20 mpg

16 mpg

6.1L V8 

4×4

12 mpg

16 mpg

13 mpg
2010 Jeep Grand Cherokee Common Problems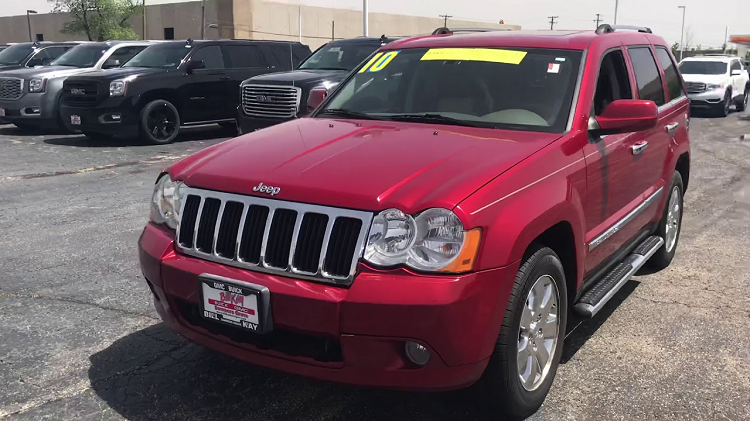 Car Refuses to Start
Many owners of the third-generation Jeep Grand Cherokee have experienced a problem where the vehicle refuses to start at random times. Sadly, owners of both the V6 and V8 models have faced this issue, meaning that it's a general third-generation problem. 
According to carcomplaints.com, the average mileage in which this issue arises is 72,150 miles with the repair costs averaging about $700. Often, the issue is rectified by replacing the starter motor or even the battery.
There are also some instances where the fuel pump was the culprit while other users had to replace the ignition module or the TIPM module to fix the problem.
No Heat from AC
There are a few reports of the 2010 Jeep Grand Cherokee only blowing cold air, even when the heat is turned up. On average, this issue arises in vehicles that have clocked about 66,000 miles, but it's not very common.
Those who have had this problem have had to replace the actuator and heater box, with the repair cost varying from shop to shop. The range is from about $200 to $800. 
Faulty Thermostat
Common in the third-generation Jeep Grand Cherokee, the first clue that you have a faulty thermostat is the check engine light coming on. Then, you might notice some coolant leaking. The only fix for this issue is to replace the thermostat.
Engine Stalls while Driving
This problem is more common in the 2010 Grand Cherokees with the 5.7L Hemi V8 engine. Owners have complained about their Jeeps losing power while driving or shutting off spontaneously.
The solutions are varied, with some users having to replace the camshaft and others replacing the TIPM module to rectify the problem. There are also cases where this was caused by a faulty fuel pump. 
2010 Jeep Grand Cherokee Recalls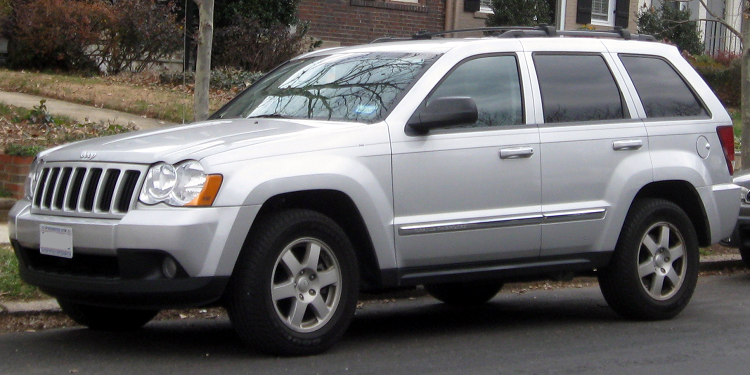 According to the NHTSA, there have been five recalls of the 2010 Jeep Grand Cherokee. Below is a list of the defective parts that prompted the recalls.
Service Brakes
First reported in January 2010, this recall affected over 20,000 vehicles. It was discovered that the vehicles recalled had a missing or faulty input rod retaining clip for the brake booster and the company went ahead to replace this at no extra cost to the owners.
Instrument Panel
Affecting about 3,000 2010 Jeep Grand Cherokees, the vehicles in the recall had an issue with the instrument panel that was believed would prevent the passenger's airbag from deploying as it should. As a result, the affected vehicles had the instrument panel's top cover replaced.
Powertrain
This recall affected close to 300,000 Jeeps, including some third-generation Grand Cherokees. These units experienced an electrical fault in the transfer case, resulting in the vehicle suddenly shifting into neutral. This problem happened to be a software issue and the dealers installed new software for the final driver controller.
Rear Track Bar
This recall was in March of 2010, affecting the 2010 Jeep Grand Cherokee as well as Jeep Commanders of the same year. It was noted that some vehicles had a problematic rear track bar, which had a manufacturing defect affecting the bushing retaining hoop. Affected vehicles had the rear track bar replaced.
Ignition Module
In this recall, owners of the affected 2010 Grand Cherokees complained that the key would fall out of the ignition switch when driving on bumpy road surfaces. This was because the ignition node had a defective latch. Dealers went ahead to replace the wireless ignition node module in the affected units.
2010 Jeep Grand Cherokee Replacement Parts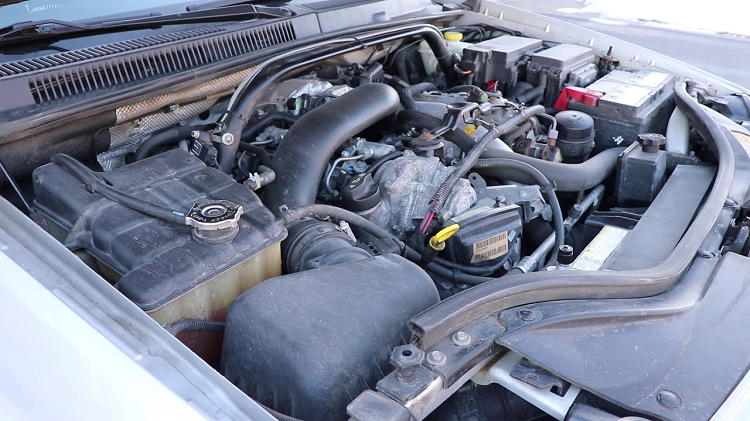 Replacement parts for the Jeep Grand Cherokee can be bought from online stores like Mopar Online Parts or Autozone. You can also get OEM parts on the Factory Chrysler Parts website. Here's a breakdown of some of the main parts you might need to replace, and their average prices.
| | |
| --- | --- |
| Parts | Average Price |
| Air filter | $43.00 |
| Oil filter | $13.00 |
| Timing chain | $40.00 |
| Water pump | $70.00 |
| Battery | $200.00 |
| Brake rotors | $104.00 (each) |
| Brake pads | $52.00 (a pair) |
| Spark plugs | $9.50 (each) |
2010 Jeep Grand Cherokee Accessories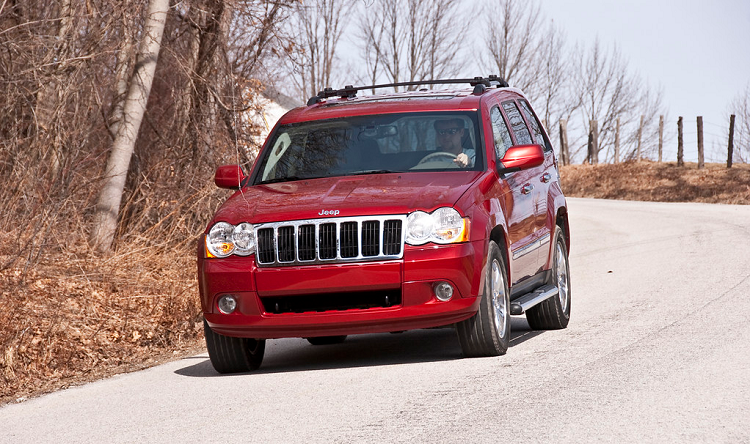 Floormats/Liners
Some the best floor-mat and liner brands for your Jeep are WeatherTech and Husky Liners. You can also buy Jeep-branded mats and liners on the Mopar online store. If you're looking for a wider variety, you could also shop on Amazon, eBay, or Carid. Prices for floor mats range from $20 to about $100.
Floor liners, on the other hand, offer better coverage and are more expensive. The lowest-priced liners go for about $80 and they can cost as much as over $200. 
Roadside Safety Kit
Your Jeep's safety kit should contain items that will help you get back on the road in case your car is unable to move for some reason. Look for a kit that has items like jumper cables, tools e.g. pliers, a flashlight, tow straps, and D-rings, as well as a first aid kit. You can buy these kits on Amazon, Quadratec, or Mopar.
Offroad Bumpers
The 2010 Jeep Grand Cherokee retains the family heritage of offroading competence making it important to get offroad bumpers if you intend to push your 4×4 to its limits. There are different types of front and rear offroad bumpers with prices ranging from $250 to over $1000.
This depends on the design and strength; there are full-width, mid-width, and stubby bumpers that cover the entire width or just part of the vehicle's front and rear. 
Check out this article to find out more about accessories for your Jeep Grand Cherokee.
2010 Jeep Grand Cherokee Competitors
2010 Ford Explorer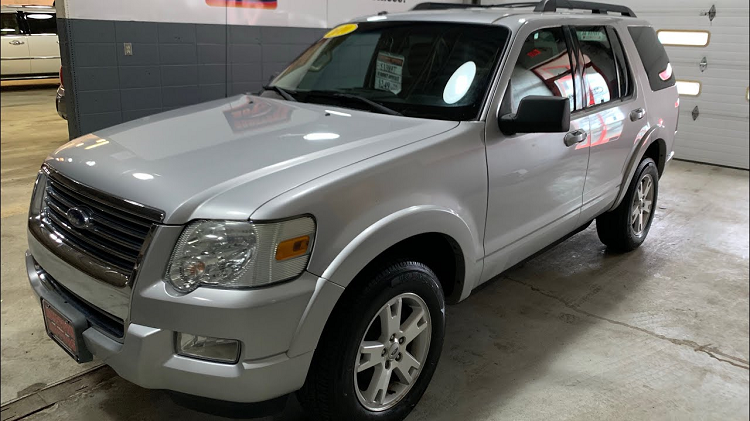 2010 was the final year of the fourth-generation Ford Explorer, a vehicle that popularized SUVs when it was first launched in the mid-90s. By this time, the Explorer was slightly bigger than its earlier counterparts; it was four inches longer and 1.5 inches wider than the previous generation. 
The 2010 Ford Explorer came in three trim levels: XLT, Limited, and Eddie Bauer. You can get all-wheel-drive, four-wheel-drive, or two-wheel-drive models in the XLT trim level but the other two trims only have two- and four-wheel-drive options. 
Ford gave this vehicle just two engine options: a 4.0L V6 and a 4.6L V8. The former puts out 210hp and the V8 is rated at 292hp – both are significantly less powerful than the 2010 Grand Cherokee's engine options.
The V6's fuel consumption is almost similar to that of the Grand Cherokee's V6 engine but the Ford Explorer's V8 does better, offering about 14mpg in the city and 19 mpg on the highway.
According to Kelley Blue Book, a good price for the 2010 Ford Explorer is about $9000.
2010 Nissan Pathfinder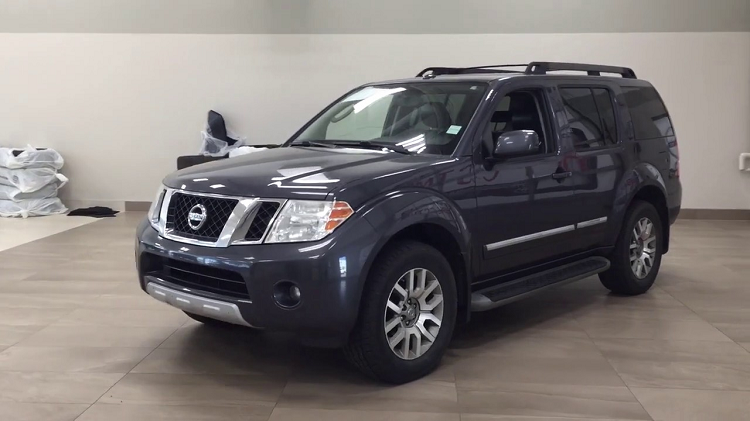 If you're looking for more power than the 2010 Ford Explorer or more space than the 2010 Jeep Grand Cherokee then consider the 2010 Nissan Pathfinder. This was the Pathfinder's third generation, coming in as a direct competitor to the Jeep Grand Cherokee and the Toyota 4Runner that we've written about below. 
The Pathfinder came in three trim levels: Pathfinder S, Pathfinder SE, and Pathfinder LE. Nissan gave this SUV just two engine options. Its most popular, the 4.0-liter V6, came as standard in all trim levels, offering 266 hp. Buyers had the option of upgrading to a 5.6-liter V8 with 310 hp. 
Presently, you can buy a 2010 Nissan Pathfinder for about $8000 and prices go as high as $13,000 for the more expensive trim levels.
2009 Toyota 4Runner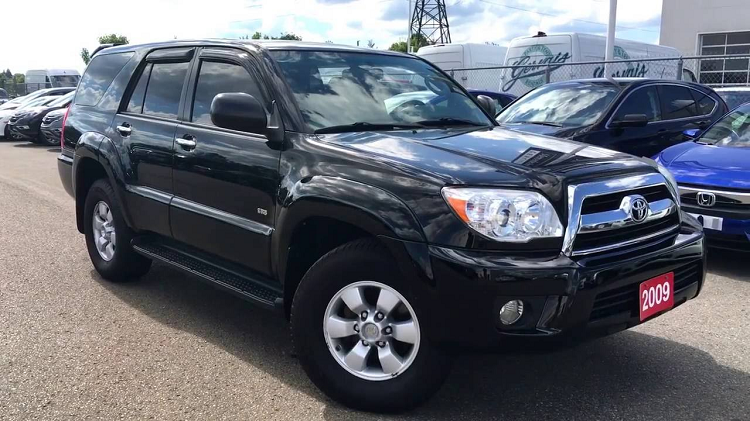 Toyota's reliability record cannot be understated and the 4Runner is the clear choice if you're looking for a vehicle that will never say die. This vehicle came with a body-on-frame build that gave it excellent offroad capabilities. It also came with two engine options: a 4.0-liter V6 with 236 hp and a 4.7-liter V8 with 260 hp. 
The available trim levels in the 2009 4Runner were the SR5, Sport, and Limited, and all offered the choice of either two- or four-wheel-drive. 
Find out more about the Toyota 4Runner in this article.
Frequently Asked Questions
Question: What Year Jeep Grand Cherokee should I Avoid?
Answer: Avoid Jeep Grand Cherokee models released in 2011, 2014, and 2015, as these model years were defined by numerous customer complaints. According to carcomplaints.com, these models mainly had issues with the TIPM, electrical wiring, shifting control, and brake fluid leaks. 
Question: How many Miles can a 2010 Jeep Grand Cherokee Last?
Answer: It's reported that a Jeep Grand Cherokee can serve you for up to 20 years, clocking from 200,000 to 300,000 miles.
Question: Is the 2010 Jeep Grand Cherokee a Good Year Model?
Answer: Yes, the 2010 Jeep Grand Cherokee is a good year. This was the final year of the third generation, meaning that most of the issues that arose at the start of the generation were ironed out by now.
According to carcomplaints.com, the 2010 Grand Cherokee was a year with only 39 complaints, as opposed to over 100 complaints in 2005 when the third generation was launched. There were also only five recalls in 2010. 
Bottom Line
The 2010 Jeep Grand Cherokee is a capable offroader with two powerful V8 engine options and a slightly underpowered V6. If you're looking for an SUV that will handle the rough and tumble of offroading, this is a good one to consider. However, prepare to spend time at the pump as both engines are gas guzzlers. 
Check out this in-depth article to learn about other models of the Jeep Grand Cherokee.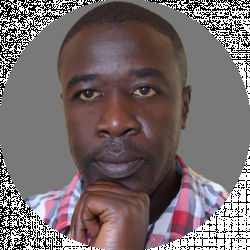 Latest posts by Barry Juma
(see all)