Are you looking for a capable offroad machine that is unstoppable on even the harshest trails? If so, I have only one piece of advice for you – start by looking into the biggest name in the business. And that's no other than the legendary Jeep Wrangler.
This rough offroader is derived from the original, battle-proven Willys GP, the vehicle that motorized the US Army. And unlike many other 4×4 vehicles, Jeep Wrangler hasn't lost any of its all-terrain poise over the years.
During its lengthy production run, this automotive icon had several distinctive generations.
Although each had its upsides, my personal favorite is the JK, a model that was in production between 2007 and 2018. And in this article, I will take a closer look at a 2009 Jeep Wrangler Guide and see what's it like.
2009 Jeep Wrangler Specs
Before going through available trim levels, I would like to explain how the number of doors on a Jeep Wrangler affects its performance. As standard, the JK Wrangler comes as a 2-door model, which is considerably shorter than its 4-door counterpart.
It also has a shorter wheelbase, which is excellent for going over demanding terrains. On the downside, however, 2-door Wranglers have less interior space, and back seats are only suitable for shorter trips.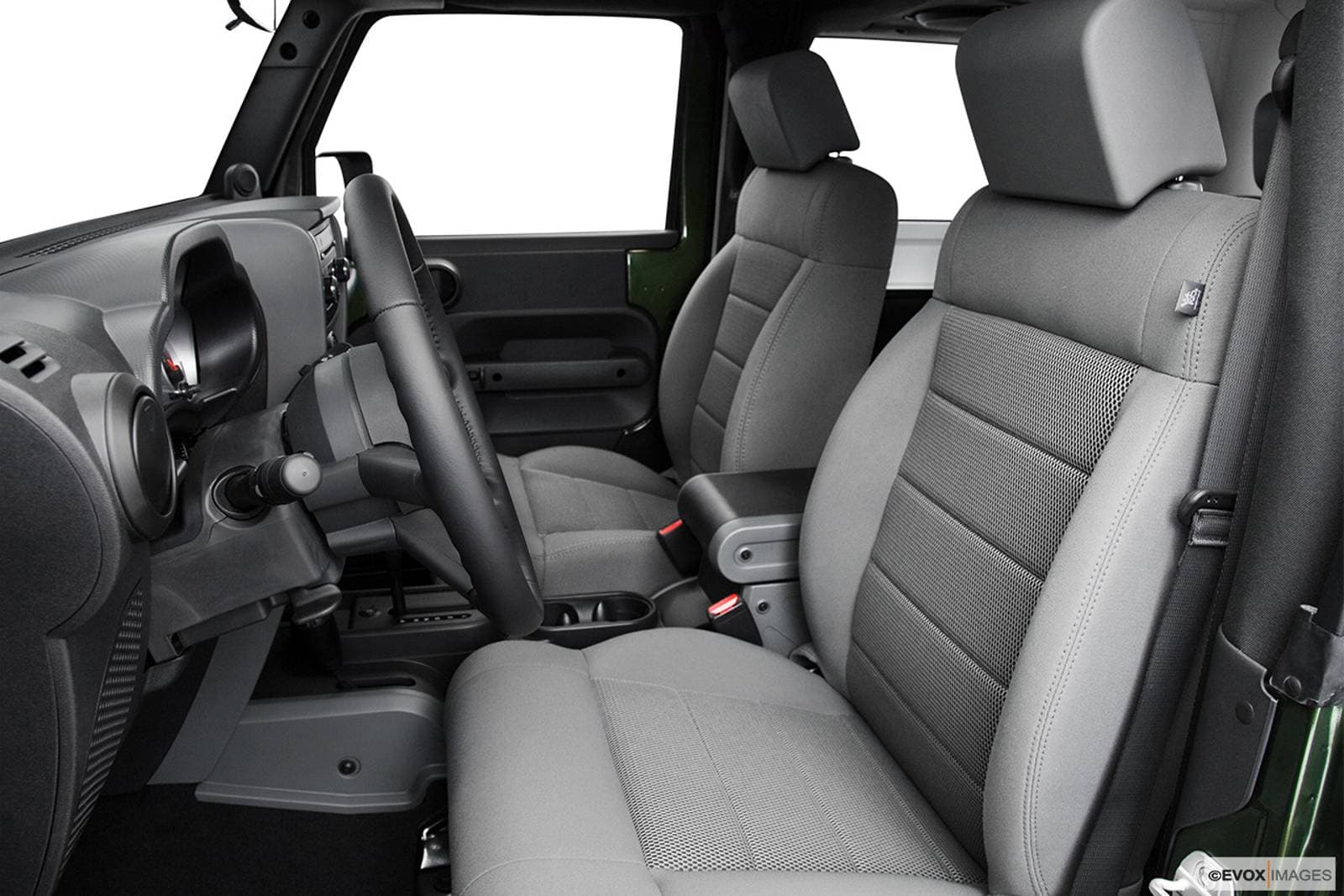 In addition, I can also tell you that having a short wheelbase also means this Jeep is bouncy at highway speed.
In contrast, an abundance of space within the cabin and improved ride comforts are the upsides a 4-door version has to offer.
In addition, an extra set of doors makes getting in and out of the back seats easier. Still, the extra length and a wider wheelbase will affect this Jeeps' offroad capabilities.
With more distance between the front and rear axles, the vehicle is more likely to groud up when negotiating obstacles. These 4-door models are called Unlimited.
The 2009 Jeep Wrangler had three trim packages, each offering a different amount of kit. The entry-level X model was a stripped-down version, having only the bare minimum.
In most cases, these models didn't even have an air-con, although everything could be added as an extra-cost option. However, this would quickly raise the overall price, which is why many buyers went for the more luxurious Sahara trim level.
There is also a Rubicon, whose equipment makes it more capable for offroad adventures. This includes locking differentials, upgraded transfer, and disconnectable sway bars, among other things.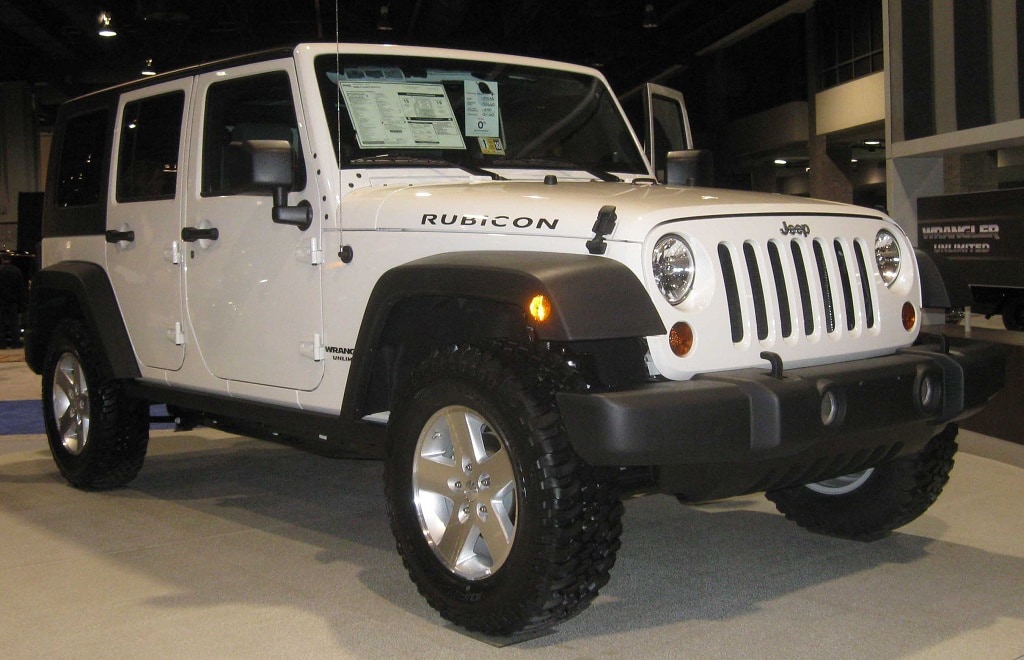 Lastly, the 2009 models were the first to receive a then-new Hill Start Assist, which came as standard in all trim levels. This feature is helpful on steep inclines, especially for less experienced drivers.
My personal pick for the 2009 Jeep Wrangler would be a 2-door version in Sahara trim. For me, that vehicle is positively unstoppable on rough grounds while still offering all the essential creature comforts.
Sure, the 4-door version has more space and a better ride, but if those are your priorities, you'd be better of with something like a Grand Cherokee.
2009 Jeep Wrangler Engines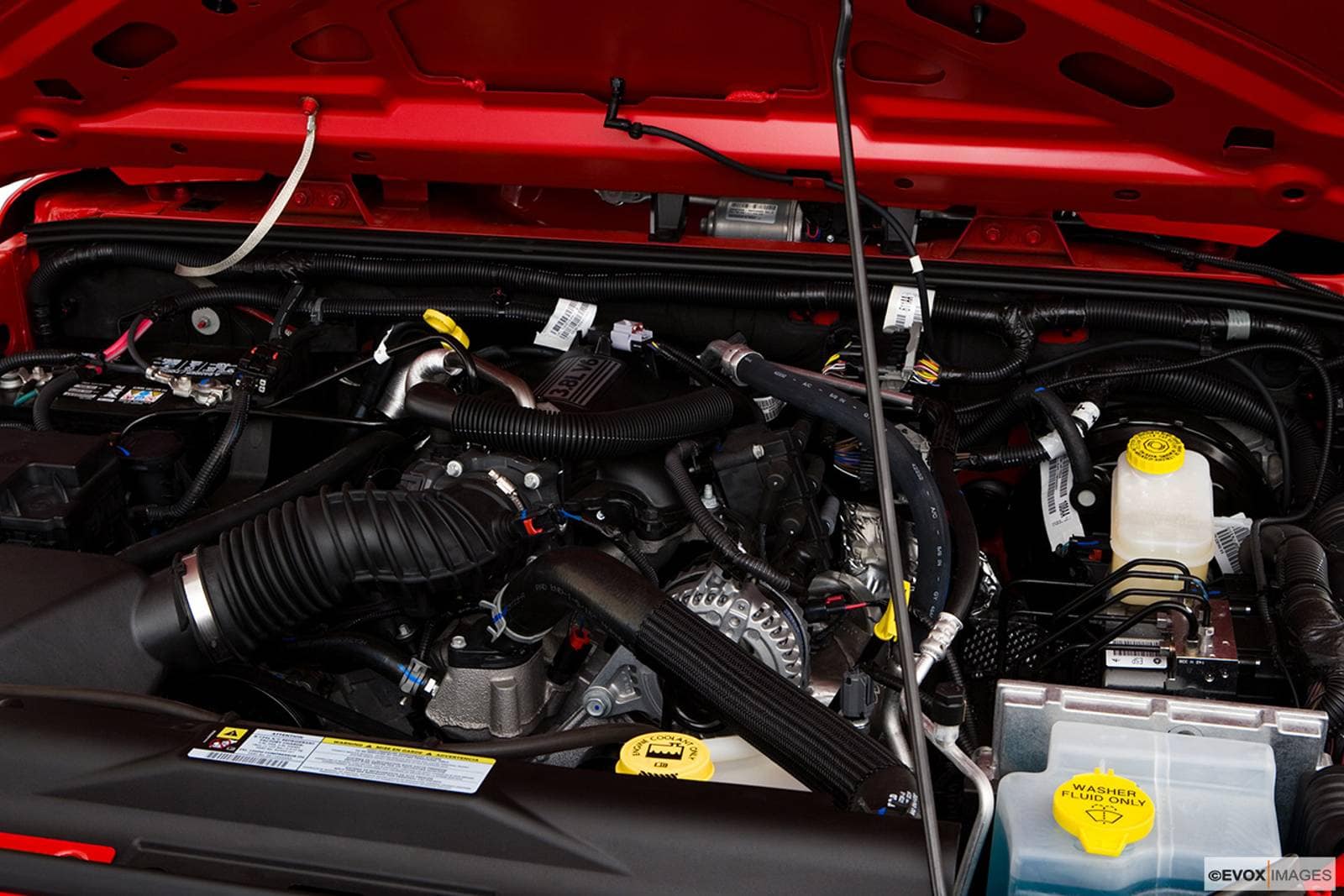 As for the engine choices, the only option for the US models was a 3.8-liter V6. This was a proven and trusty unit, which produced 202 horsepower and 237 lb-ft of torque.
The standard transmission was a 6-speed manual, with a 4-speed automatic as an option. And if you don't have issues pressing the clutch, I'd go with the manual one.
Outside the US, there was also a 2.8-liter straight-six diesel engine as an option. This VM-Motori sourced unit developed 177 horsepower and 302 lb-ft of torque, making it excellent for towing and giving a superb fuel economy.
2009 Jeep Wrangler MPG
One thing all Wangler owners don't really like to talk about is gas mileage, and I know why. Being heavy and shaped like a brick, Jeep will never be economical.
Still, engineers did their best to reduce fuel consumption by improving engines' efficiency and giving them more low-down torque.
On average, you can expect the 2009 Jeep Wrangler to return 15 miles to the gallon in the city and 19 on the highway. As famously said in HBO's hit series – not great, not terrible.
2009 Jeep Wrangler Prices
If we were in 2009, and you were going to buy a new Jeep Wrangler, you could get one for just above the $20,000 mark. This was for the 2-door version with the X trim package, while the equally equipped 4-door version would cost you some $3,000 more.
Prices for vehicles with the most popular Sahara package were about $26,000 for the 2-door models and $27,000 for 4-door ones. Lastly, Jeep Wrangler Rubicon would set you back $28,000 or $32,000, depending on the model.
See Also: Why Are Wranglers so Expensive?
2009 Jeep Wrangler Towing Capacity
If towing is one of your priorities, you might be in for a disappointment, and let me explain why. All Jeep Wranglers are purpose-built offroad vehicles, regardless of the model or trim level. Their drivetrains are designed with a primary focus on terrain capabilities.
As such, Jeep Wrangler has a lower towing capacity than some other comparable vehicles or trucks. This ranges from 2,000 pounds for a 2-door version to 3,500 pounds for 4-door models. But, from my point of view, this is more than enough for pulling any offroad trailer.
Floor Mats
Factory floor mats in most Wranglers are robust and designed to withstand the challenging usage within these vehicles.
Still, after more than a decade, they are, most likely, past their best days. And if they are worn and have holes, these mats will not protect the carpets beneath them sufficiently.
So, if that's the case you're having, consider replacing those tired floor mats with these durable, tailor-cut ones. Not only would they make your Jeep cleaner, but they will also boost its appearance.
Roof Boxes
Let me tell you, one thing you will quickly discover is that your Wrangler doesn't have enough cargo space, even if it's a 4-door version. This is especially true when going on an Overlanding weekend, as it involves carrying a lot of gear and equipment.
A traditional cargo box is one of the solutions, but if you ask me, a roof rack is a much better option. With it, you will be able to carry all your things, no matter how bulky they may be.
See Also: Lowered Jeep Wrangler Guide
Best 2009 Jeep Wrangler Replacement Parts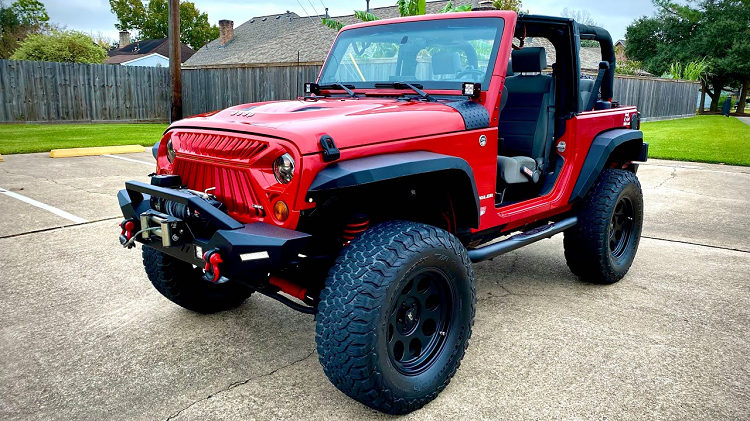 Tires
Trust me on this one – buying a new set of tires for a Wrangler is all about making the right decision. On one side, there are touring tires, which offer road comfort and improved fuel economy. But these also have less grip on loose surfaces, hampering offroad performance.
In contrast, chunky all-terrain tires can be noisy when driving on motorways. And although many owners have a hard time deciding between the two, I have no dilemma here.
The Wrangler is primarily an offroad machine, as so should be its tires. This is why I would always recommend something like these BF Goodrich All-terrains.
Air Filters
If you ask me, a stock filter on a JK Wrangler does a pretty decent job, and it doesn't need to be replaced that often. That is, at least, if driving on paved roads and highways most of the time. The situation, however, is quite different if you take your Jeep over dusty terrains frequently.
In such ambient, the air filter gets clogged up quite fast, affecting engines' performance. So, I would definitely replace it with an aftermarket filter, such as this one from K&N. These filters are washable and reusable, meaning you can clean them after every adventure.
Headlights
After seeing a fair share of them, I've noticed on many 2009 Jeep Wranglers that their headlights are faded and full of scratches.
And even if they are in good shape, these stock units are not that bright. This is why many owners choose to replace them with one of many aftermarket models.
But sometimes, you just want something sleek and bright while not interfering with the factory appearance too much. If that's the case, I'd recommend these ones from VLAND.
Best 2009 Jeep Wrangler Mods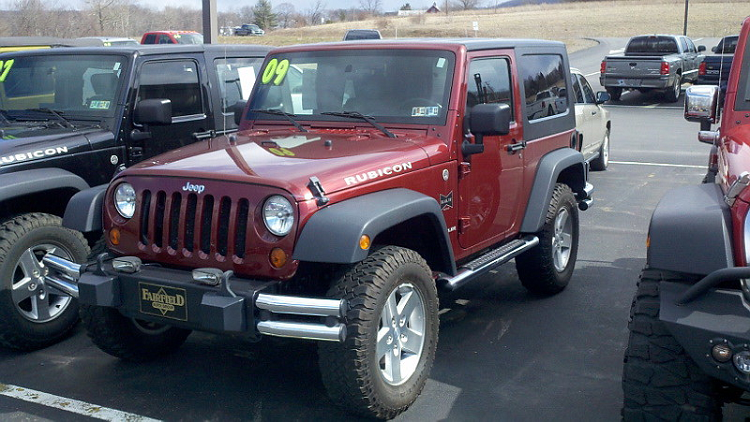 Bumpers
What I can tell you from experience is that fitting an aftermarket steel bumper is probably the most popular mod among Wrangler owners. Although factory bumpers are not that flimsy, they just won't be strong enough when going gets tough.
As an additional upside, aftermarket products come in different shapes and configurations, which will give you a chance to find an ideal combo. And for me, this front bumper from EAG is the perfect match for any JK Jeep.
Its practical features, such as steel construction, D-rings, and an over-rider hoop, will prove valuable on any trail. Furthermore, it will serve as a reliable mounting point for another all-important modification – the winch.
Winch
As we all know, any Wrangler is a vehicle capable of scaling rough terrains. This is even more true if you've equipped it with aftermarket parts that improve its performance and capabilities. But sooner or later, you will get stuck somewhere, and none of that will be enough to get you out.
That's when a which comes into play, which is something all true offroaders should have on their vehicles.
There is a wide range of products on the market, but my pick would be this Barricade Offroad unit. It has a strong steel cable and a wireless remote, which simplifies the recovery operation.
Fender Flares
Believe me, a set of fender flares that are designed differently than stock ones is a detail that can significantly improve your Jeeps' offroad capabilities. For a start, most of them offer more clearance, ensuring more room for suspension travel.
In addition, they can provide extra tire coverage, which may be needed when fitting a set of oversized wheels. Lastly, their robust construction makes them less vulnerable to trail hazards. The choices are endless, but tubular flat fender flares are my favorite.
2009 Jeep Wrangler Maintenance Schedule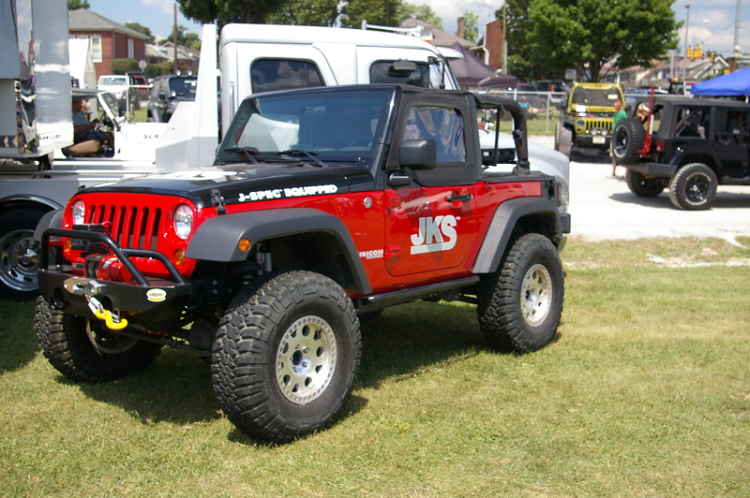 Although I said it thousand times, I'll say it once more – regular maintenance is essential for longevity and reliability. And that's something that goes without saying for any vehicle. So, if you want your Jeep Wrangler to last long, this is the minimum you'll have to do.
Every 15,000 Miles or 1 Year, whichever Comes First
Replace engine oil and filter
Rotate tires
Every 30,000 Miles
Replace fuel filter
Replace engine air filter
Replace spark plugs
Renew transfer case fluid
Adjust parking brake cable
Inspect brakes and suspension
Every 60,000 Miles
Renew transmission fluid
Inspect all hoses and fluids
Check the condition of the PCV system
2009 Jeep Wrangler Recalls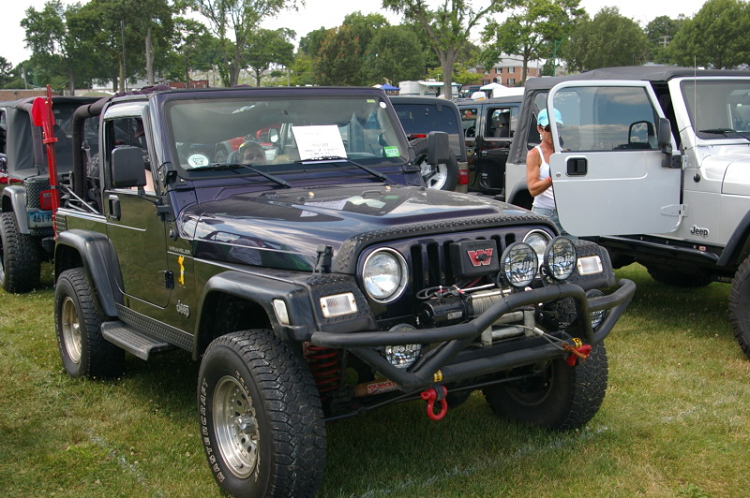 From what I've seen over the years, the 2009 Jeep Wrangler proved to be a reliable and robust vehicle. Still, even as such, it was recalled by the manufacturer several times.
Most of these recalls were caused by issues related to the SRS system, which is not something I'd ignore. For instance, the latest one included a passenger airbag inflator that may explode during deployment.
This, if it happens, creates flying metal fragments, which may injure occupants. Also, these Jeeps had issues with the clockspring assembly behind the steering wheel, which may cause the driver's airbag to malfunction.
These are some severe issues, so I'd recommend checking if they had been repaired on your Jeep.
2009 Jeep Wrangler Common Problems
Let me talk you through several issues you might encounter on your 2009 Jeep Wrangler. These are not the only things that can go wrong, although they are the most common.
The exhaust manifolds on a JK Jeep Wrangler are made from cast iron, which is prone to cracking. This is caused by material imperfections, which appear during the casting process and weaken steel's structure.
The problem is further emphasized if driving through deep water, which Jeep owners often do, as that causes sudden thermal shock.
Oil leaks from differentials and the transfer case are other common issues on JK Wranglers. In most cases, dust and other debris find their way into the seals, causing wear and damage.
As obvious as it may sound, Jeeps who go offroading frequently are more prone to this problem. Although seals are usually not expensive, replacing them is a labor-extensive job.
Dust and moisture can also cause issues if they get inside the ignition barrel. These particles form buildups inside the barrel's electrical circuitry, which result in shorts and an inability to start the vehicle.
Jeeps driven without a roof and in dusty areas are more affected by this issue. There is an updated variant of the ignition barrel, which is less vulnerable to this issue.
Every JK Wrangler is equipped with an anti-theft device, which prevents it from starting until it receives a coded signal from the key. The device picking up this signal, called the Wireless Control Module (WCM), has a higher-than-usual tendency to fail.
If this happens, the vehicle will not crank or start when the driver turns the key. Replacing the faulty module and programming it to work with the existing key is usually the only solution.
Many 2009 Jeeps Wranglers will have wet floorboards after being parked in the rain. This is a common issue with this vehicle, caused by worn or damaged A-pillar seals.
Jeep is aware of this problem and has made a redesigned version of this part. In most cases, replacing the damaged seal with the revised one eliminates any leaks.
2009 Jeep Wrangler Resale Value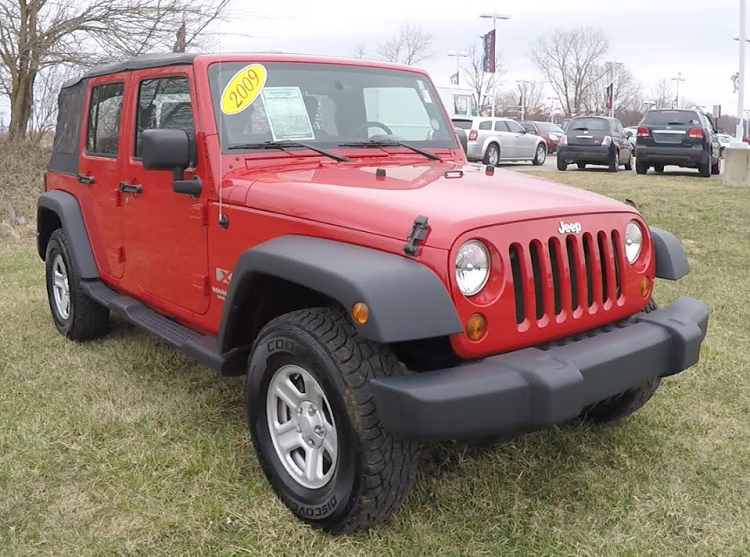 At this point, a high-mileage Jeep Wrangler with an entry-level trim package costs around $10,000. In my opinion, a vehicle like that, despite its mileage, can be an excellent project basis. If looking for something that will serve as a reliable daily allrounder, you will need around $15,000.
For this, you can get a Sahara model with not too many miles on the clock. And on the far end of the price range, you could find tastefully modified Rubicons for more than $35,000.
Frequently Asked Questions
Question: How many Miles can a 2009 Jeep Wrangler Last?
Answer: For a Jeep Wrangler, like any other offroad vehicle, the way it was used on rough terrains impacts its longevity more than the miles it covered.
With an abusive or experienced driver behind the wheel, several miles on a trail can cause more damage than several thousand highway miles.
With that in mind, I would avoid those Jeeps that saw a lot of offroad action. Assuming it was maintained and not abused, the 2009 Jeep Wrangler will last more than 200,000 miles.
Question: Is 2009 a Good Year for Jeep Wrangler?
Answer: Among all JK Wranglers, the 2009 model offers excellent value for money. Being an older model, obviously, makes it less expensive than ones made towards the end of the production run.
Still, this was the first year for a Wrangler to receive upgrades such as Hill Start Assist and redesigned axles. As a result, you'll get all the high-tech gizmos at a cut-rate price. And that's a great deal in my book.
Conclusion
If you want to go offroading, there is hardly a better choice than a Jeep Wrangler. My advice is to start by finding a well-kept vehicle that hasn't been abused too much.
Next, have it serviced and check if everything, especially the drivetrain components, is in running order. Lastly, fit it with aftermarket upgrades, such as steel bumpers and a winch, and you're ready for your adventures.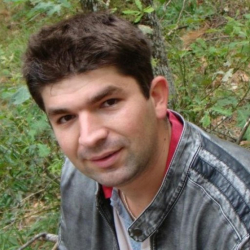 Latest posts by Bojan Popic
(see all)