If you're anything like me, you must've been fascinated by the original Jurassic Park movie. This blockbuster was spectacular in many ways, including the plot, the cast, and the special effects. But for me, as a car guy, the vehicles used on the set are the most striking.
Sure, the Ford Explorer was the star of this movie due to its clash with the fearsome T-Rex. But if you are into Jeeps, you couldn't have missed the famous Jurassic park Jeep model that quickly became famous among enthusiasts. There is also a chance you'd want to have something like this for yourself. And that's just what is what this Jurassic Park Jeep guide is all about.
What Is a Jurassic Park Jeep?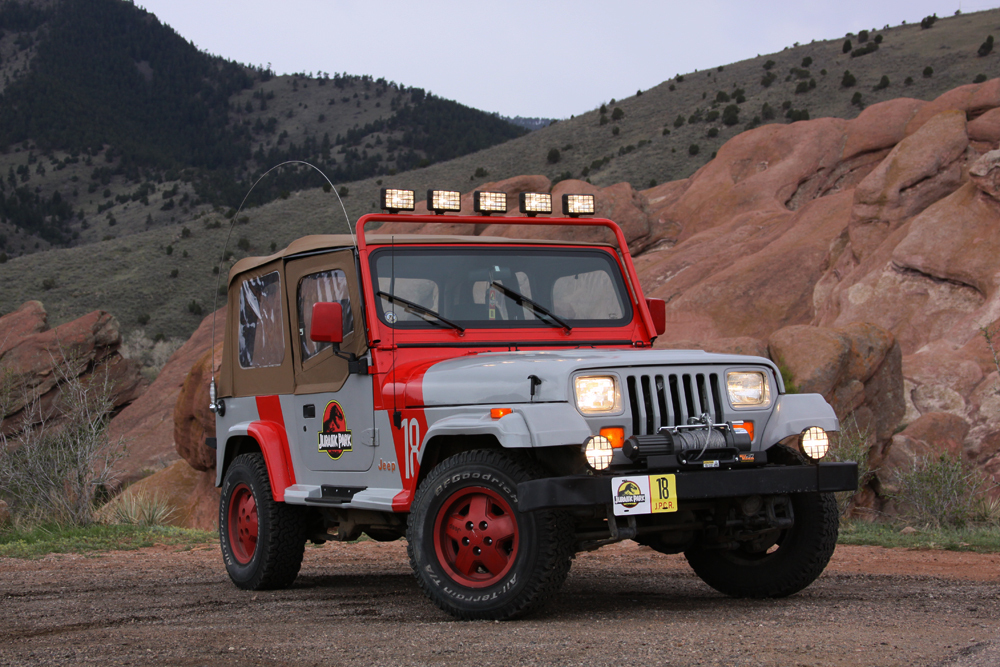 Before anything, let's first check the story behind the Jurassic Park Jeep. In the famous movie, there were two prominent vehicles that everybody remembers. There were those lively-colored Ford Explorer SUVs, which ran on electrical power and were used as tour vehicles to get the tourist around the park. One of these cars was the star of that iconic scene, in which the T-Rex attacks and flips it over, with the characters escaping at the very last moment.
But there were also those gold Jeep Wranglers appearing on many occasions, which is what we are all here about. In the movie, these were staff cars used by park employees to run daily errands. Being, in effect, utility vehicles, these Jeeps were enumerated and are referred to by the numbers on their sides up today. Units appearing in the original movie had one of the following letterings: JP10, JP12, JP14, JP18, and JP29.
All Jeeps featured several memorable upgrades, including light bars with powerful fog lights and front-mounted winches. But the most striking feature of them all were those bright-red stripes at the side of the vehicles. According to the plot, these were there to stop the Velociraptors from charging at Jeeps. And when the situation with dinosaurs got out of hand, these Jeeps proved to be reliable and robust escape vehicles, serving as a testament to their off-road DNA.
Can I Buy a Jurassic Park Jeep?
Thanks to its role in a popular movie, the Jurassic Park Jeep became a massive hit among automotive enthusiasts. And assumingly being one of them, you probably want to have one. This is, however, where the problems begin. For a start, only a few vehicles were made for the purposes of this movie. And as with other similar prop cars, there were usually heavily bruised and abused during the filming. Even if you'd to run into the ones from the original movie set, its price would surely be astronomical.
This brings us to the core of this article – how to convert a regular Jeep Wrangler into one identical to the movie used in the Jurassic park movie. Or, to put it simply, how to build your own Jurassic Park Jeep replica.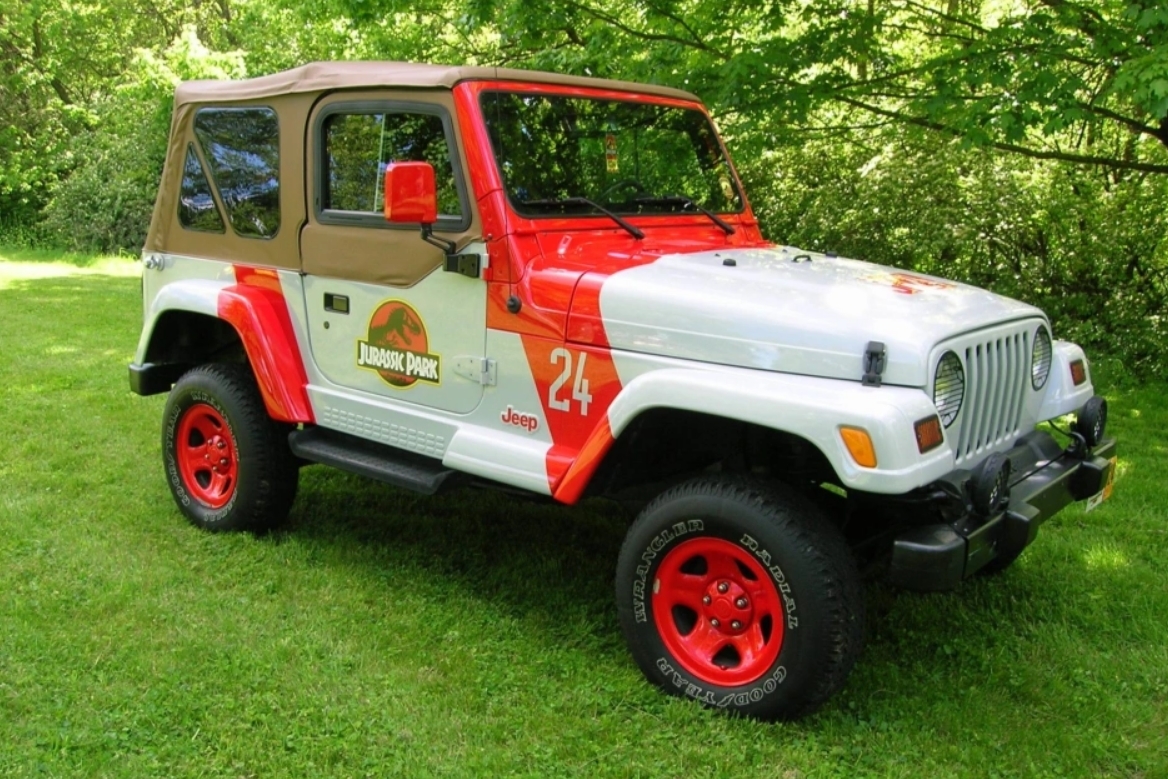 About the Jurassic Park Jeep itself
Before going through the modifications list, let's look at the vehicle used as a base to build the original Jeep Jeep Jurassic Park Jeep. Now, there were several separate variants in the movie, with each having specific features. But despite the differences, all of them were based on the same car – the 1992 Jeep Wrangler Sahara Edition. This model had a 4.0-liter high-output straight-six engine, producing a hefty 190 horsepower.
Although an automatic transmission was available for this model, I wouldn't recommend it. This outdated, old-fashioned model has only three speeds and does rob a lot of engine performance. Instead, go for a simple, 5-speed manual, which is robust and excellent for off-road use.
The movie car featured several eye-catching factory features, which are a must-have when building an accurate replica. First, there is the color, which Jeep refers to as Sand Beige Metallic Low Gloss. Or, in simple words, a matte-beige color. Then, there is a two-toned interior. The dash and visors are in cinder gray, while all the upholstery is in a dark green shade. This includes carpets, door panels, and bucket seats.
But if building a replica, you shouldn't be that obsessed about getting the exact model any year. This is because you're going to restore it and modify it heavily, anyways. In essence, any late YJ Jeep Wrangler will do the trick. They were almost the same throughout the years, meaning all the custom parts will fit without modifications.
Even when it comes to color, you don't have to chase down a Wrangler in Sand Beige Metallic. If you run into a cheap Jeep whose paint job is not in excellent condition, it may be worth repainting it.
In the end, although primarily focusing on building an accurate replica of the movie Jeep, this guide can also be used on other Wrangler models. For instance, there is no reason why you couldn't take the ideas presented here and use them as starting point for a newer Wrangler. This can be a TJ or even a JL, as they all have similar body shapes.
To be perfectly honest, I'm seeing more and more Jeep Gladiators dressed up in Jurassic Park liveries. So, as long as you have the will and some imagination, anything is possible.
Building a Jurassic Park Jeep
Assuming you have selected the right Wrangler, we can check what modifications are necessary to turn it into a screen-accurate Jurassic Park Jeep. I will first go over the most significant details, as these account for most of the visual recognizability.
Paint Job
Let's start with the outside paint, which Jeep calls Sand Beige Metallic Low Gloss. If you're lucky enough to have a Wrangler in this exact color, you can skip this, well, let's be honest, expensive step. If not, you'll probably want to start with a detailed respray. This also can be an excellent chance to strip the vehicle and take care of any rust or other imperfections.
The best way of ensuring the paint you're getting is the right one is by looking for PPG's base coat with an LJ1 code. The PPG is short for Pittsburgh Plate Glass, a chemical company supplying Jeep with paint for decades. By doing so, you can be sure the end result will be as true to the original as possible.
If your Jeep doesn't have fender flares and side steps, you'll need to get them before painting the whole vehicle. Buying stock items, either new or used, is the best and easiest option here.
As for painting the vehicle, I highly recommend having a professional do this. Amateur and DIY paint jobs are rarely successful, and you'll likely end up with one sad-looking Jeep. Even if you, by some chance, get everything right, there is no guarantee the paint won't start peeling off in a few months. So, to avoid this, fund a reputable and affordable body shop that will do this instead of you. Still, you can keep the cost down by doing all the prep work, like removing the trim and masking off body parts.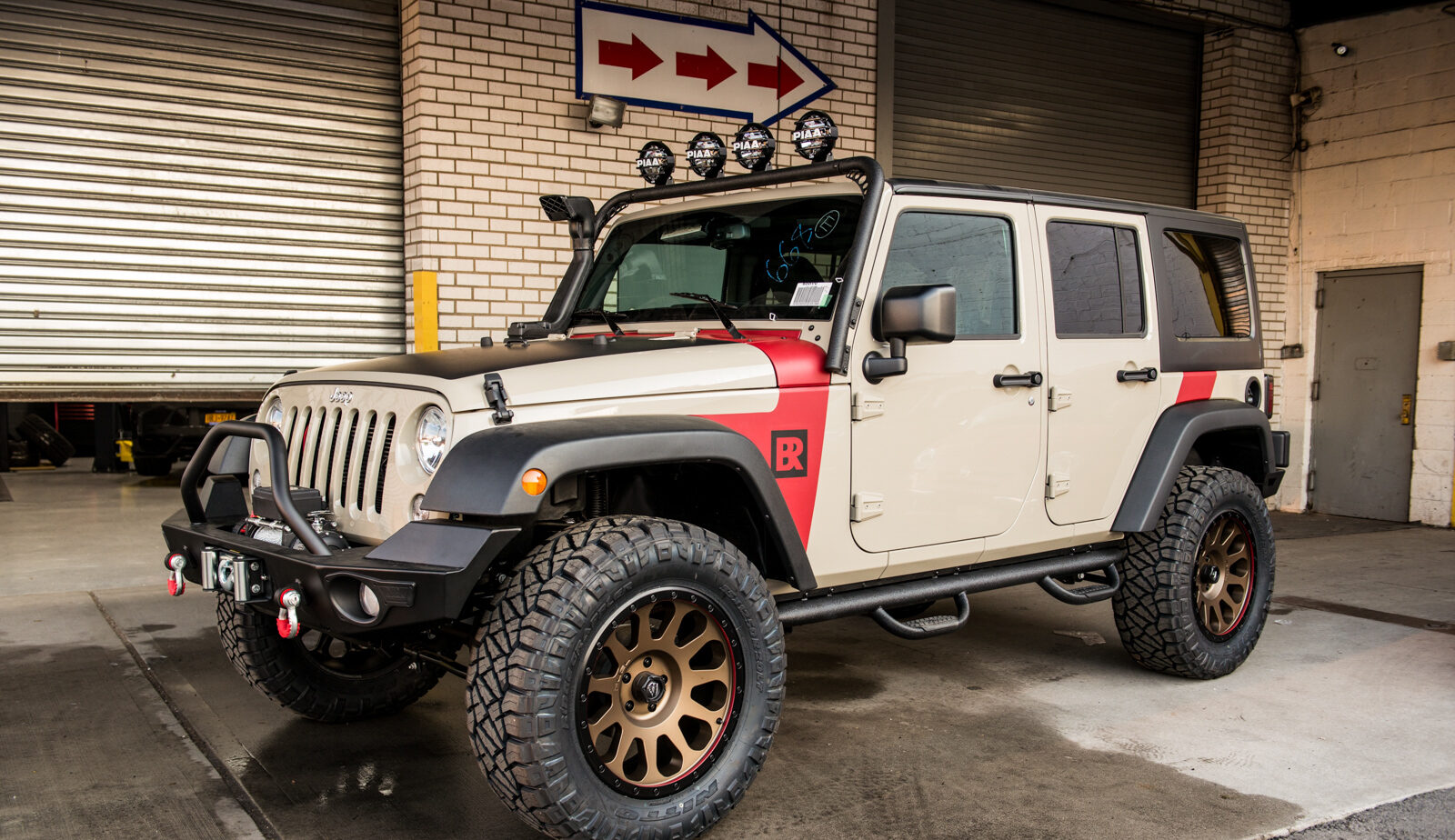 Red Stripes
The next step in the transformation process is applying those recognizable, velociraptor-repelling red stripes. Unlike painting the whole vehicle, this is something that you can actually do by yourself. The first thing you'll need is the paint in the right tone. On the original JP Jeep, this was done using Ford's Performance Red, which is again available through PPG under the EY code.
Alternatively, you could use Plasti-dip in a similar shade of red. It is much simpler to apply than traditional paint, and it can be easily removed if you'd choose to do so in the future.
The tricky part here is getting the final shape of the stripes to match those in the movie. Luckily, I found this handy sketch, which clearly shows the measurements of areas that need to be masked (thank you, jpmotorpool.com). At this point, you will also need several decals to get those JPXX numbers on the hood and fenders. I will cover these in detail in several paragraphs below, together with the rest of the stickers.
Wheels and Tires
Sourcing the wheels needed for this conversion is an easy job, as Jeeps's standard 5-Spoke Rim was used for this purpose. You can find a good set of used rims on eBay or similar internet trading places. To verify you're getting the correct model, check for Jeeps' part number, which should be 52003368.
Having secured the rims, you'll need to repair any damage, if necessary, and then give them a coat of fresh paint. You'll apply the same color as the one used to make the stripes. As a finishing touch, highlight that engraved Jeep lettering on one of the spokes with a gloss black color.
Now, as for the tires, there is no way of getting the exact ones from the movie. Those BFGoodrich Radials used on the set went out of production years ago and were replaced by newer models. Even if you, by some miracle, found these tires, they would be decades old and unsafe for road use. Instead, you'll need a modern alternative, with BFGoodrich All-Terrains KO2 being the best option. The dimension I'd recommend is the R235/75R15, as it gives the most formidable appearance.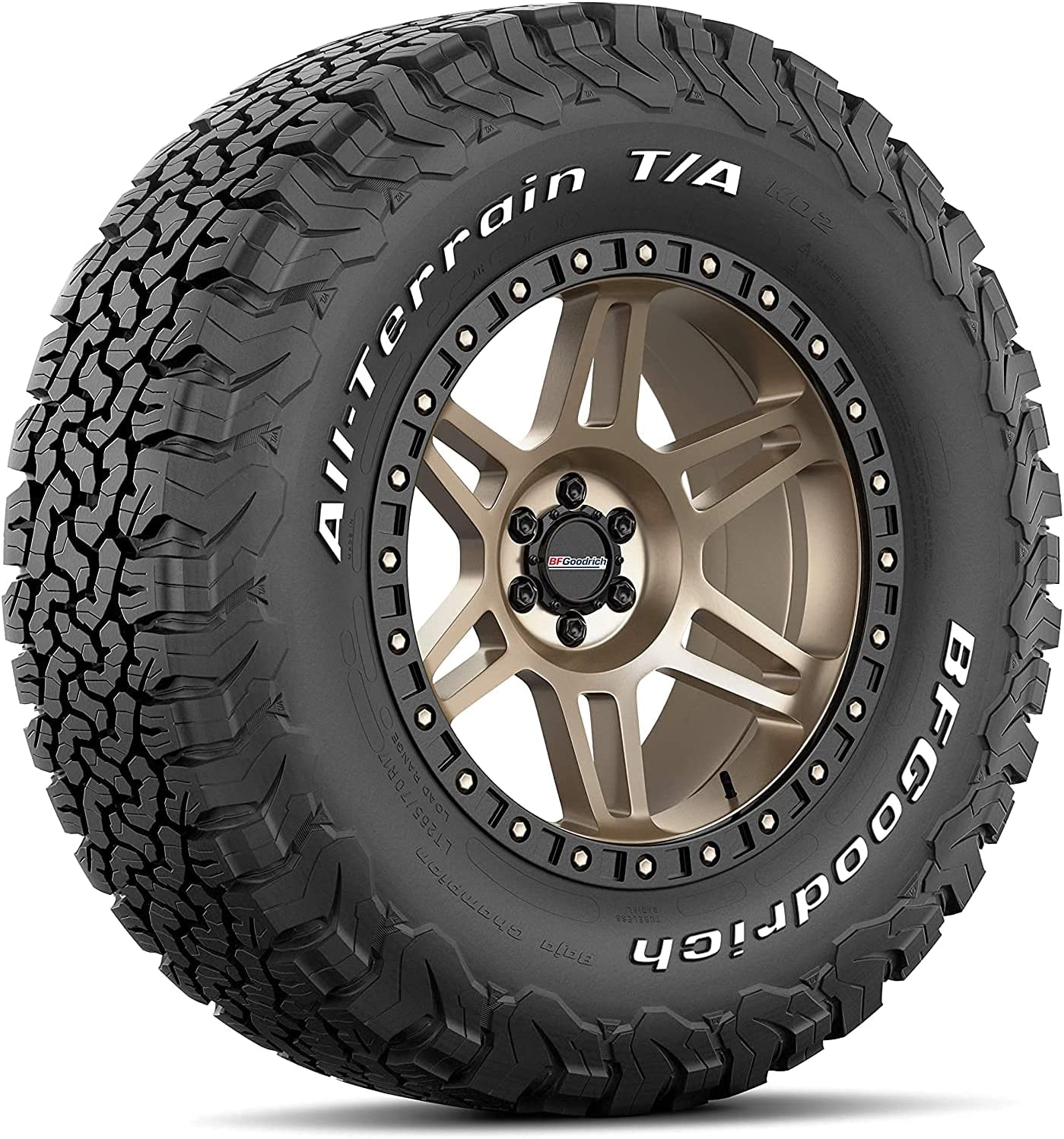 Decals and stickers
The next step of the transformation is getting all the correct decals and stickers. First, you'll need to decide on the number for your future Jurassic Park Jeep and get the appropriate digits. Most custom studios will be able to make this for you. The font needed here is the Industria LT Std Solid, and you want the digits to be approximately 10 inches tall.
You'll need three sets of numbers, one for the hood and the other two for the fenders. Another necessary item is the Hood Stamp "JPXX" stencil decal, which also can be made by the studio. This decal is available here, where the white area needs to be cut out. Its overall size is 12 inches by 20 inches. You'll use these digits and decals for masking while painting red stripes.
After all of the painting is completed, you can apply what is probably the most significant sticker of them all – that big Jurassic Park logo that goes at the doors. These are available ready-made on the Internet, with this one being probably the most accurate. Alternatively, you can have it made by a graphics studio based on this PDF. Dimension-wise, the sticker should be approximately 15.5 inches wide.
Lastly, you will need one Jeeps' stock 4.0L HIGH OUTPUT Decal, which fits at the back of the vehicle, just below the passenger tail light. The item number to look for is 5CL06LT6.
Soft Top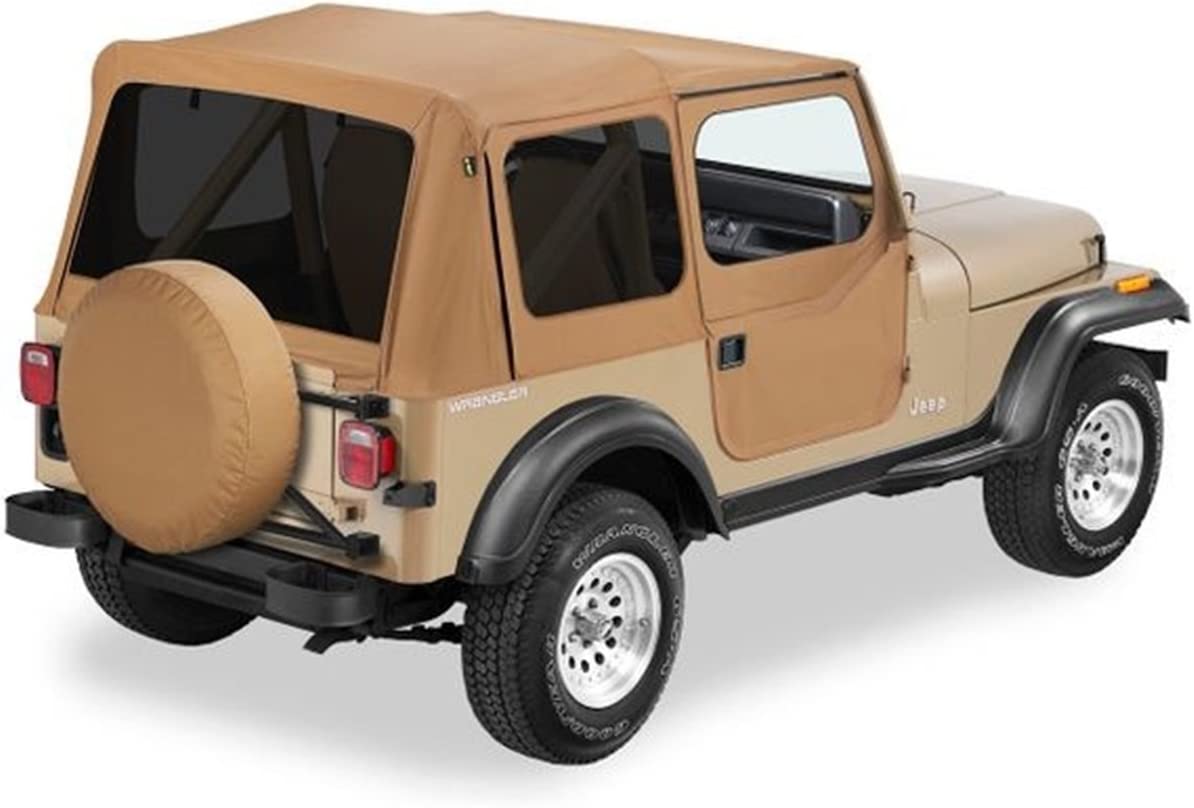 The Khaki soft top, which appeared on most Jeeps in the movie, is the next thing you'll need. This item, made by Jeep's OE supplier Bestop, is still available for sale. Bear in mind, however, that this is a replacement top, meaning it's fitted using a factory frame and hardware. So, if yours is missing or broken, you'll have to get a new one.
Light Bar
Another unavoidable upgrade in any JP Jeep build is a light bar, which you'll need even if you're not planning on fitting searchlights onto it. There are two versions – one with a tube going around the windshield and the other with an additional plate at the top.
The latter variant is what you want when adding those remote-controlled searchlights, which I'll cover later. The light bar can be easily made by any metal-working shop, using these drawings I found on the Internet. Or, you can make them yourself, assuming you're handy with a welder and angle grinder.
Bumpers
As for the bumpers, you'll need a stock rail bumper in the front and those small bumperettes at the back. These are available as new or used under part numbers 55234777 and 55024414. In addition, you should get end caps for the front bumper (item no 52040027) and custom-made tow eyes. Again, these need to be built from scratch based on these sketches.
Winch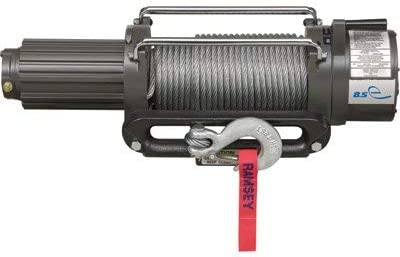 Off all the original JP Jeeps that appeared in the movie, only a few had a winch. But being such a handy piece of kit, I'd recommend fitting it to your own vehicle, regardless of the JP number you selected for it.
For screen accuracy, you'll need Ramsey's REP 6000 winch and a mounting plate that goes with it. Both these components will fit right on without any modifications, making installation easy.
Additional Lights
Several additional lights were visible on original JP Jeeps, with rear-facing fog lights being the most common. The model used on the movie set was Dick Cepek C819S, with amber lenses, matte black housing, and a removable shield.
Although these are still available for purchase, I'd recommend using KC Hilites. They look exactly the same as the movie-original ones but are also much brighter.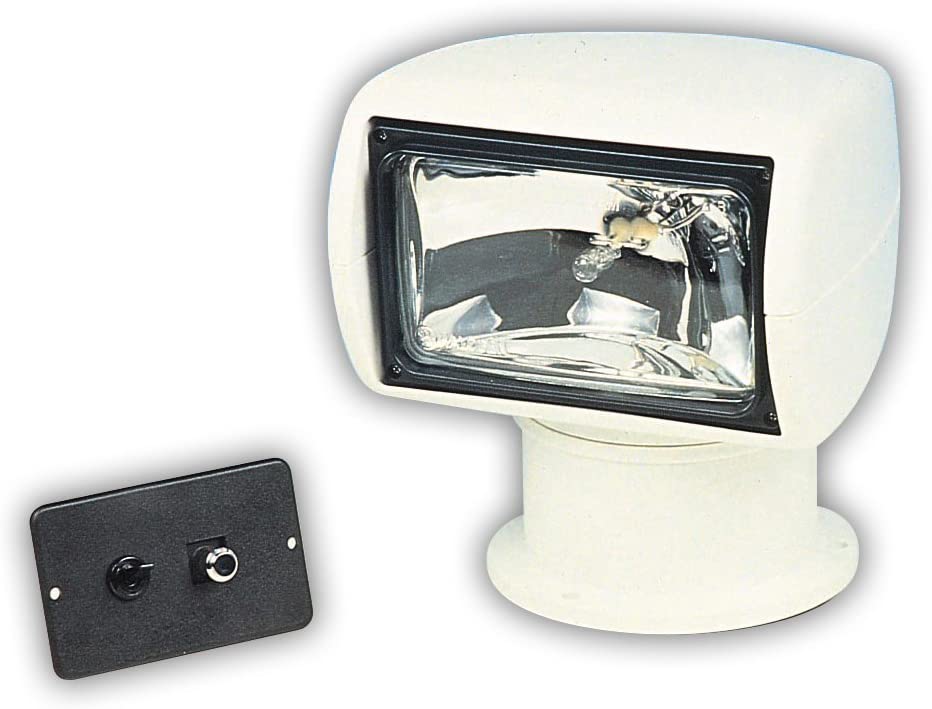 Another notable lighting upgrade is, needless to say, those remotely-controlled lights. Now, not all vehicles in the movie had them, and it's up to you if you're going to have them on your own JP Jeep. But if going to, you will need several items to build them.
First, the lights themselves, which are made by Jabsco. These are, in essence, marine remote-control searchlights. You'll need four of these and then equip them with a custom frame. These are made by a guy called Derrick, which you can contact by mail at [email protected].
Lastly, you need to wrap the base of the light using an automotive molding strip made by Cowles.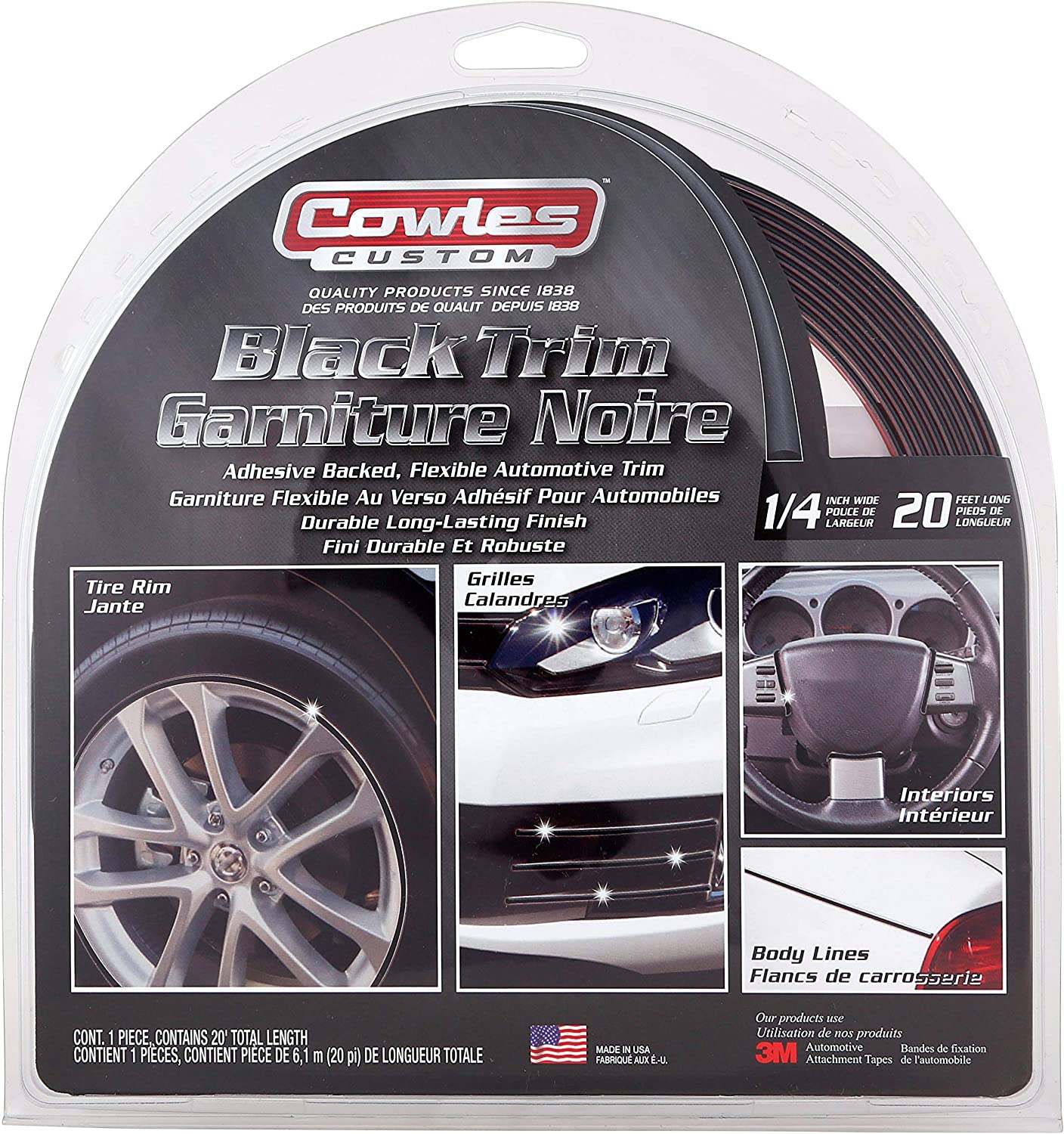 And, of course, you'll need factory front fog lights that sit at the top of the bumper if your car doesn't already have them. Just in case you need it, Jeep's part number for this is 56002784.
License Plates
Lastly, we've arrived at the cherry at the top of the icing – custom license plates. Sure, you could try making them yourself, using templates that can be found on the Internet. But for me, getting a set from Celebrity Machines is the best option.
Their custom-made license plates are made from Aluminum, with stamped lettering and plastic wrapping for maximum durability. And the best thing is that all JP numbers that appeared in the movie are available.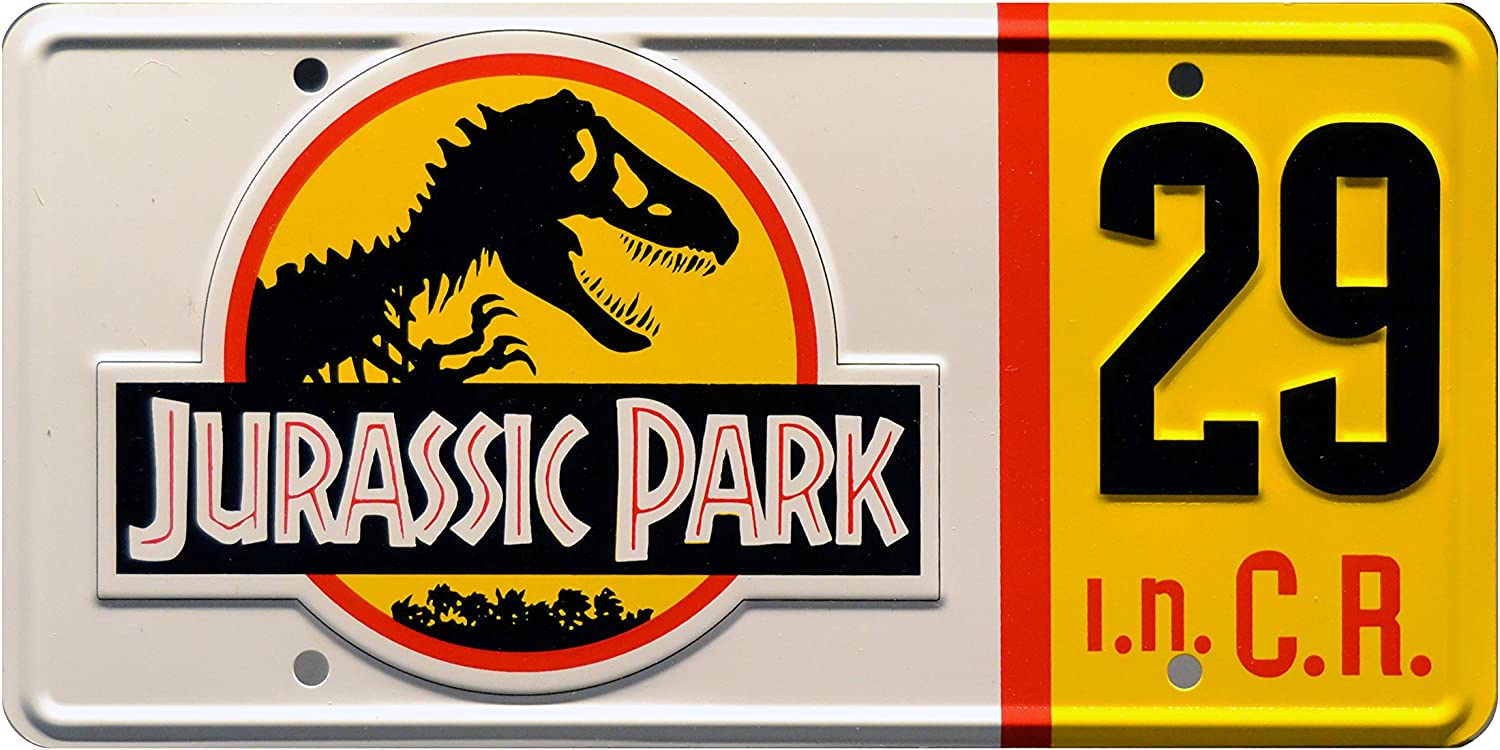 Can I Buy a Ready-Made Jurassic Park Jeep Replica?
Building an accurate Jurassic Park Jeep replica is not too difficult. Still, some of you are probably wondering if getting a ready-made vehicle is a possibility. The JP Jeep was never available as a model, neither by the manufacturer nor by one of its official tuners. Those cars that pop up on the market are almost exclusively retrofitted by their owners, with varying levels of detail and quality.
You can run into excellent examples, those in poor conditions, and anything in between. But I'm sure that, after reading this article, you'll know what to look for and asses the build quality. Apart from checking the modifications, everything else is as same as buying any other used Jeep.
Frequently Asked Questions
Question: What is a Jurassic Park Jeep?
Answer: The Jurassic Park Jeep, or JP Jeep, is a common name for several vehicles used in the original Jurassic Park movie. These were 1992 JY Wrangler Sahara models, in recognizable Sand Beige Metallic color. The cars were modified for filming purposes, receiving unique liveries and various mechanical upgrades.
Question: Where can I buy a Jurassic Park Jeep?
Answer: Only several JP Jeeps were made as prop cars for the movie, and none of them are available for sale today. Instead, you can buy a screen-accurate replica, as these occasionally pop up on the market. In most cases, these cars started out as regular Jeep before being retrofitted with all JP Jeep modifications. Or you can build it yourself, following a detailed guide in this article.
Question: Did Jeep make a Jurassic Park Edition?
Answer: Jeep, weirdly, never made a Jurassic Park Edition of any of their Wranglers. This is a bit of a surprise because a model like that would surely be popular among Jeep enthusiasts. When you think about it, many owners are converting regular Wranglers to JP Jeeps. And some, rather than building, would surely buy it ready-made by the carmaker.
Summary
The vehicles we all know as Jurassic Park Jeeps first appeared in the original Jurassic Park blockbuster. In the movie, they were used as staff cars and, ultimately, as escape vehicles when the Dino-chaos started. With such a prominent role, these Jeeps became popular among automotive enthusiasts.
But despite that, Jeep never offered any official edition that tribute to the appearance in the movie. Instead, custom-made replicas are the only available option. You can either try to find a ready-made JP Jeep or build it yourself. In both cases, knowing what upgrades are necessary is the key, which we covered in this article.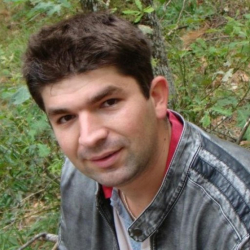 Latest posts by Bojan Popic
(see all)