Whether you love cars or just thought about owning one, there is a high possibility that Jeep is one of the car brands that came to your mind.
There's also a high chance that you love the idea of owning a Jeep because of all the features it offers.
So what is the hype with the Jeep Wrangler? What makes it so special? More importantly, why are they so expensive?
A hand full of 4×4 vehicles deliver off-roading satisfaction and pleasure at the same level as the Jeep Wrangler. The latter has been the most well-known and recognizable model in the brand's lineup for more than two decades.
This iconic SUV prides itself with longevity on the road, off the road, and anywhere in between.
That is just the tip of the ice burg when it comes to why the Jeep Wrangler is so popular and expensive. 
Here's our list of 7 reasons why Jeep Wranglers are so expensive:
Reason #1: Their Long Heritage and Popularity
A handful of automotive icons are still around, carrying almost the same sort of bloodline that the Jeep Wrangler boasts. The Jeep Wrangler traces its roots back to the dark days of the Second World War and the legendary Willy's Jeep.
Born from the US army's burning desire for a vehicle with great off-road capabilities, nuts-and-bolts weather protection, and a folding windscreen. Amazingly, the Jeep Wrangler is still holding on to the 1940s format.
Today's all-new model has a simple, boxy body dropped onto a basic chassis.
For decades now, the Jeep Wrangler has been a true gearhead's favorite and attained an especially loyal and growing fan base.
The Wrangler inspired such a massive and loyal following for so long.
With technological advancement on its side, the odds are Wrangler fandom is here to stay. The Jeep came into existence in 1941.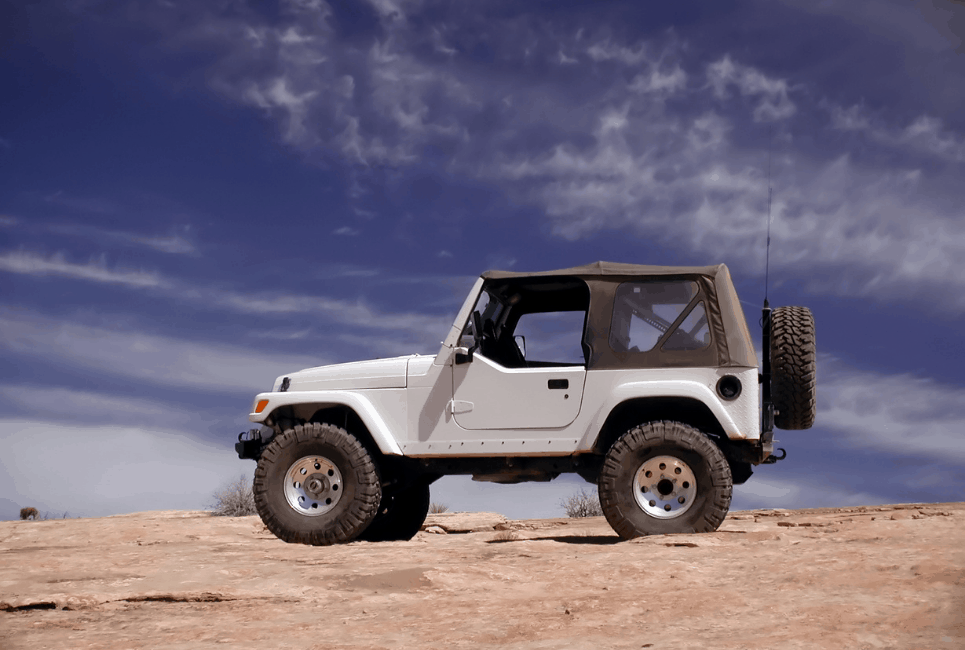 Which to be honest is more than enough time to keep the original design and adjust it, so it suits every car owner's needs.
Plausibly, the Jeep Wrangler is one of, if not the single greatest success the American Motor Industry had achieved.
Yes, we all know the history behind this ex-military veteran vehicle. History is cool? It sure is, especially when it is about Jeeps.
In a time when SUVs became more luxurious and family-focused, the Jeep Wrangler kept the spirit of the authentic World War II Jeep.
The truth is, the Jeep Wrangler is not for everyone and you could argue that it is not even good enough to drive around every day. 
However, from the standpoint of a consumer, the modern Wrangler is overlooked often when it comes to its significance.
From the cultural aspect, the Wrangler has a legendary reputation and a very important status. It is the original go-anywhere and do-anything vehicle that people fell in love with despite its imperfections.
It is not as comfortable as its rival SUVs such as the Toyota 4Runner or Land Rover Defender… yet according to Auto Trader, the Wrangler outsold the Land Rover lineup by 100,000 vehicles in 2016.
In Addition to selling 250,000 units in 2018 alone.
Now that is a massive milestone!
Reason #2: The Wrangler has a Timeless and Authentic Design
 When we describe a car most of the time, we overuse the word "iconic", but with the Wrangler, it is a different story.
The Jeep Wrangler is the embodiment of the word "iconic" and its design has seduced gearheads to the brand since its inception.
The current generation maintains a rugged profile of its initial design, even after over 75 years of production.
 

7-slot grille

Round headlights

Big flat fenders and hood

Fold-down windshield

Rear-mounted spare tire
Iconic enough? You bet. A truly unique and timeless design to stand out in the marketplace.
Reason #3: It's Versatile
Many of today's SUVs are classy and focus more on the sporty side, which limits you to certain roads; with a Jeep, it's different. The features it offers make it adaptable and flexible. Whether you take it on paved roads or off-road, the Jeep will thrive no matter where you go.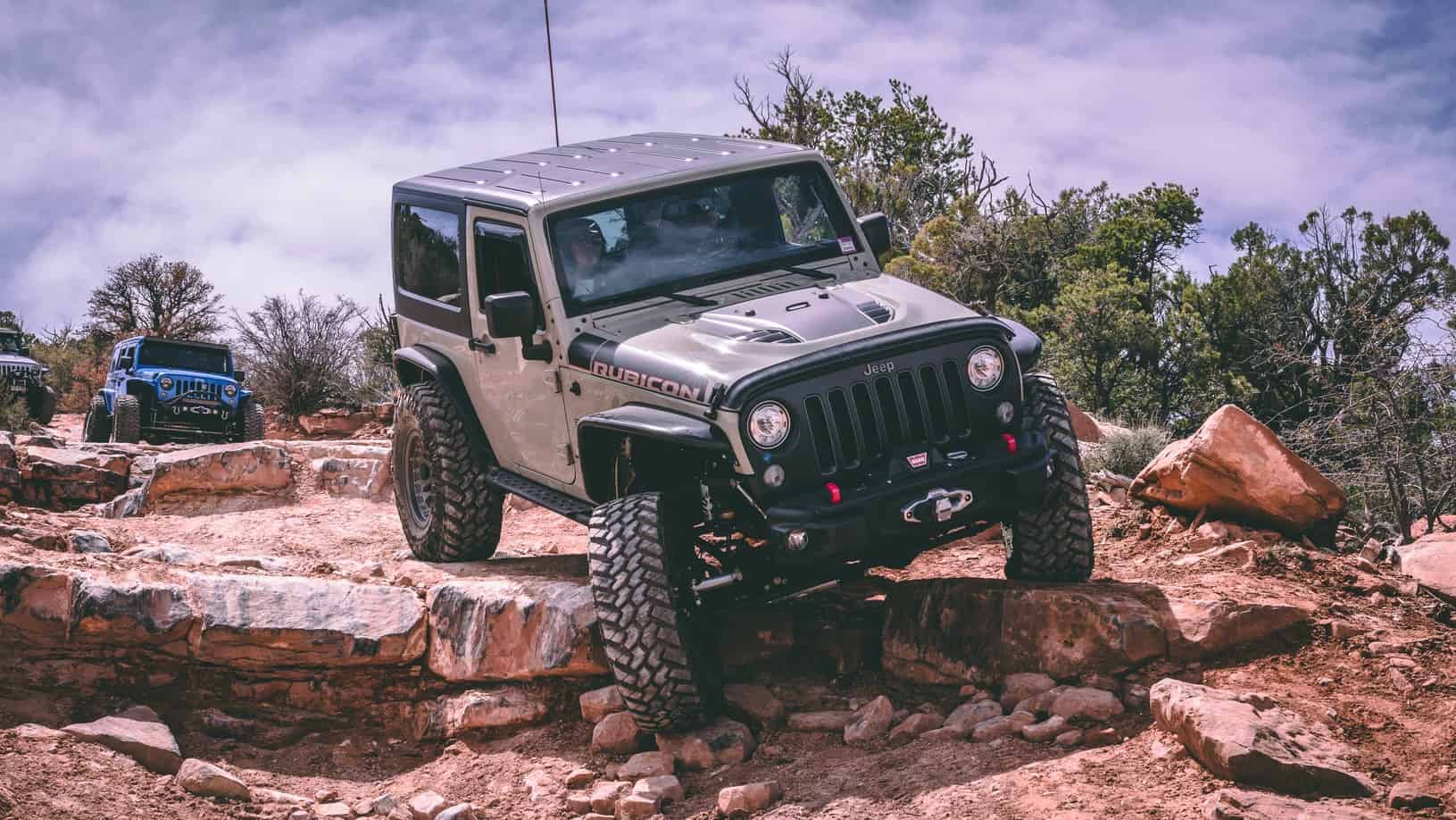 Reason #4: It Comes with a Fully Equipped Interior
 In the previous generations, the jeep had a pretty basic and undesirable interior. It accommodated very few needed and popular technology that the other brands featured in their flagship models.
With that in mind, the Jeep Wrangler went under massive improvements starting with the 2016 model, and it kept on improving to the current 2021-2022 model.
The latest renditions come with a fully stuffed interior. It has an 8.4-inch touchscreen with satellite navigation, Apple Car Play, and Android Auto. It also has:
Power windows

Keyless entry

Air conditioning

Better carpets

Heated leather seats

4G LTE Hotspot access for 8 devices
The Wrangler has been civilized, and many people drive it daily without any hardship. Like a piece of history with modern design driving on the road. And that for sure is a major reason why The Wrangler is so popular.
Storage capacity is not as good as its rivals, but it is spacious enough for your bags and other stuff when you head out for an outdoorsy adventure.
The Wrangler sits high up so getting in may seem difficult, but on the upside, the ride height gives excellent visibility and ground clearance that comes in very handy, especially off-road.
In addition, the short wheelbase makes it very easy to park with the help of a rearview camera, of course.
Reason #5: Unlimited Customization Options and Aftermarket Support
Classic off-roader? Rock crawling? Massive muddy tires?
Typical thoughts that pop in your head whenever you hear the word Jeep.
The real fun in owning a Jeep Wrangler is customizing it. You get to spec your SUV the exact way you want it from the factory and make it as unique as possible.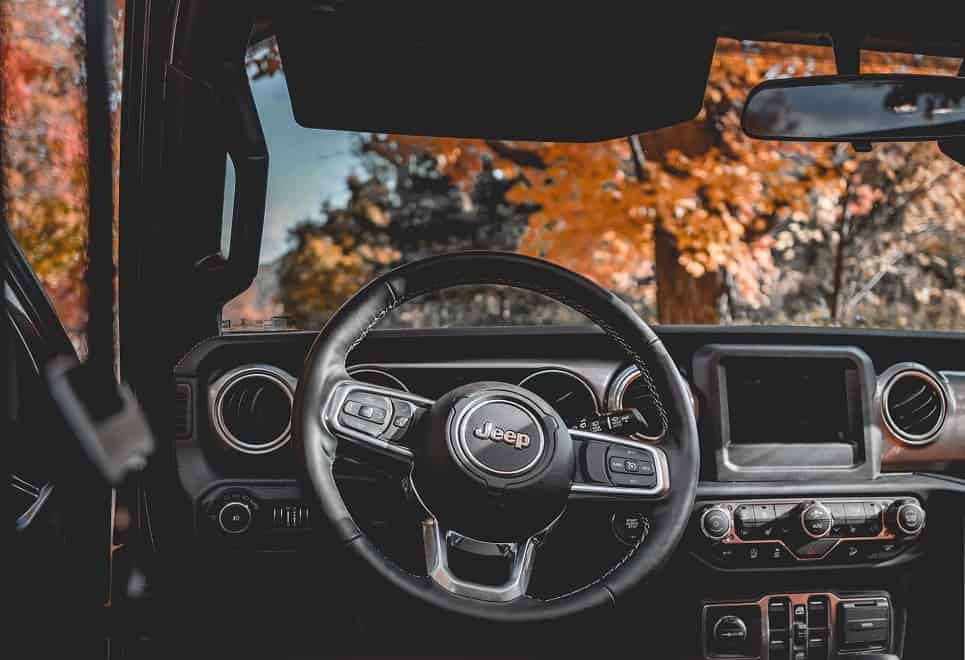 You have the option to keep the doors or remove them completely. The same goes with the roof; it is an all-in-one vehicle with all kinds of models, which you can spec according to your desire. Have it with:
Soft top

Hardtop

Power top

Partially Adjustable bumpers.
Yes, the Wrangler comes with a partially removable bumper to accommodate larger off-road tires and a better approach angle on rough terrain.
We must admit, the no-door feature is cool and interesting, plus it makes it stand out.
As a Jeep owner, you have unlimited customization options and aftermarket modifications. For example, a JK Wrangler with a FOXX lift kit, upgraded differential, grill, and a set of 35s will increase its value in the market.
Continue reading our guide on how to find the best lift kits for Jeep Wrangler.
Reason #6: It's Available in Various Trim levels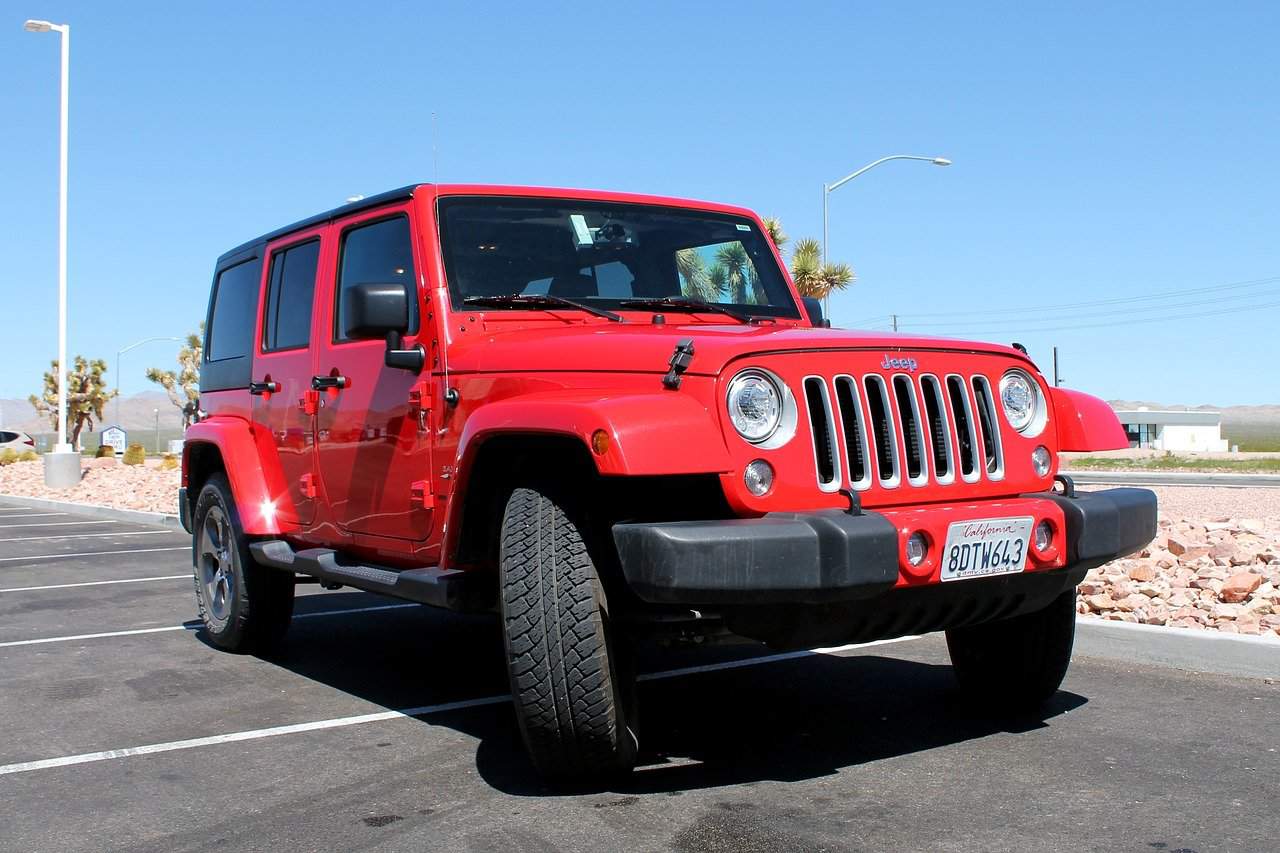 The Jeep Wrangler models are available as a two-door or a four-door. As it's already been stated, they come with a removable soft-top or hardtop, and removable doors as well.
The two-door Wrangler is available in three different trim levels, starting with the Sport.
Sport
It is safe to say that the Sport trim is bare-bones, but it does include a couple of standard features like:
7-inch steel wheels

Skid plates

Tow hooks

Fog lights

5-inch touchscreen display
Sport S
One step up the range is the Sport S. It's basically the base model but with extras for comfort, which include:
Alloy wheels

Air conditioning

Leather-wrapped steering wheel

Power windows and door locks

Tinted windows
There are other packages for the Sport and Sport S available such as Willys, Altitude, 80th Edition, Freedom, and Islander. This bundle offers different wheel designs, cosmetic changes, and optional extras.
Sahara
The Sahara trim falls right in the middle, but it is available in the four-door variant only. This trim comes with a bundle of upgrade packages like the Altitude and High Altitude. Some of its features are:
18-inch wheels

Full-time 4WD

Body-colored grille and fender flares

Automatic climate control

7-inch touchscreen

Apple CarPlay and Android Auto
Rubicon
As we all know, the most popular trim Jeep offers is the off-road-focused Rubicon. It comes with impressive features like:
17-inch wheels with all-terrain tires

Heavy-duty Dana 44 front and rear axles with shorter 4.10 gear ratio

4:1 low-range gearing

Electronic locking front and rear differentials

Electronic disconnecting front stabilizer bar for better wheel articulation

Rock rails for underbody protection
The 4xe plug-in hybrid is also available with a powertrain that combines a four-cylinder engine with eight-speed automatic transmission and twin electric motors.
Rubicon 392
Finally, the fully loaded granddaddy, the Rubicon 392. It has the V8, special exterior look, fox shock absorbers, and many more optional extras. Just to name a few:
LED headlights

Front camera to spot the terrain when off-roading

Trailer towing package

Upgraded infotainment system with an 8.4-inch touchscreen display

Alpine audio system

Leather interior

Heated front seats

Power Top

Xtreme Recon package (35-inch tires and 1.5-inch suspension lift)
With such a long list of different trims and models comes another list of various engine options. The engine lineup includes:
3.6-liter V6 with 285 hp and 260 lb-ft, Comes with a six-speed manual or an eight-speed auto transmission.

Turbocharged 2.0-liter four-cylinder with 270 hp and 295 lb-ft, and comes only with auto transmission

Turbocharged 3.0-liter diesel V6 with 260 hp and 442 lb-ft, available in automatic and four-door only

6.4-liter V8 called the 392 with 470 hp and 470 lb-ft, available in automatic and four-door Rubicon only

Plug-in hybrid with 375 hp and 470 lb-ft, available with automatic and four-door Rubicon and Sahara only
Reason #7: The Wrangler Offers Unmatched Off-road Capabilities
Modern SUVs use a sedan-like body construction to save a couple of pounds, improve handling and comfort while driving on the road. This affects the off-road performance and rigidity of the vehicle.
Therefore, a gearhead who wants an SUV that does anything and goes everywhere can pretty much start and end up with a Jeep Wrangler.
Thanks to its ruggedness, and all-terrain conquering performance, the Wrangler has been and probably will be off-road enthusiasts' darling for years to come.
In its stock form, the Rubicon comes fitted with massive off-road tires, lockable differentials, and a front electronically disconnecting stabilizer bar.
With its Pentastar V6 engine, rugged transmission, solid front, and rear axles, coil-over suspension, and 4-wheel drive, The Wrangler has cemented itself as a capable off-roader with no direct completion insight.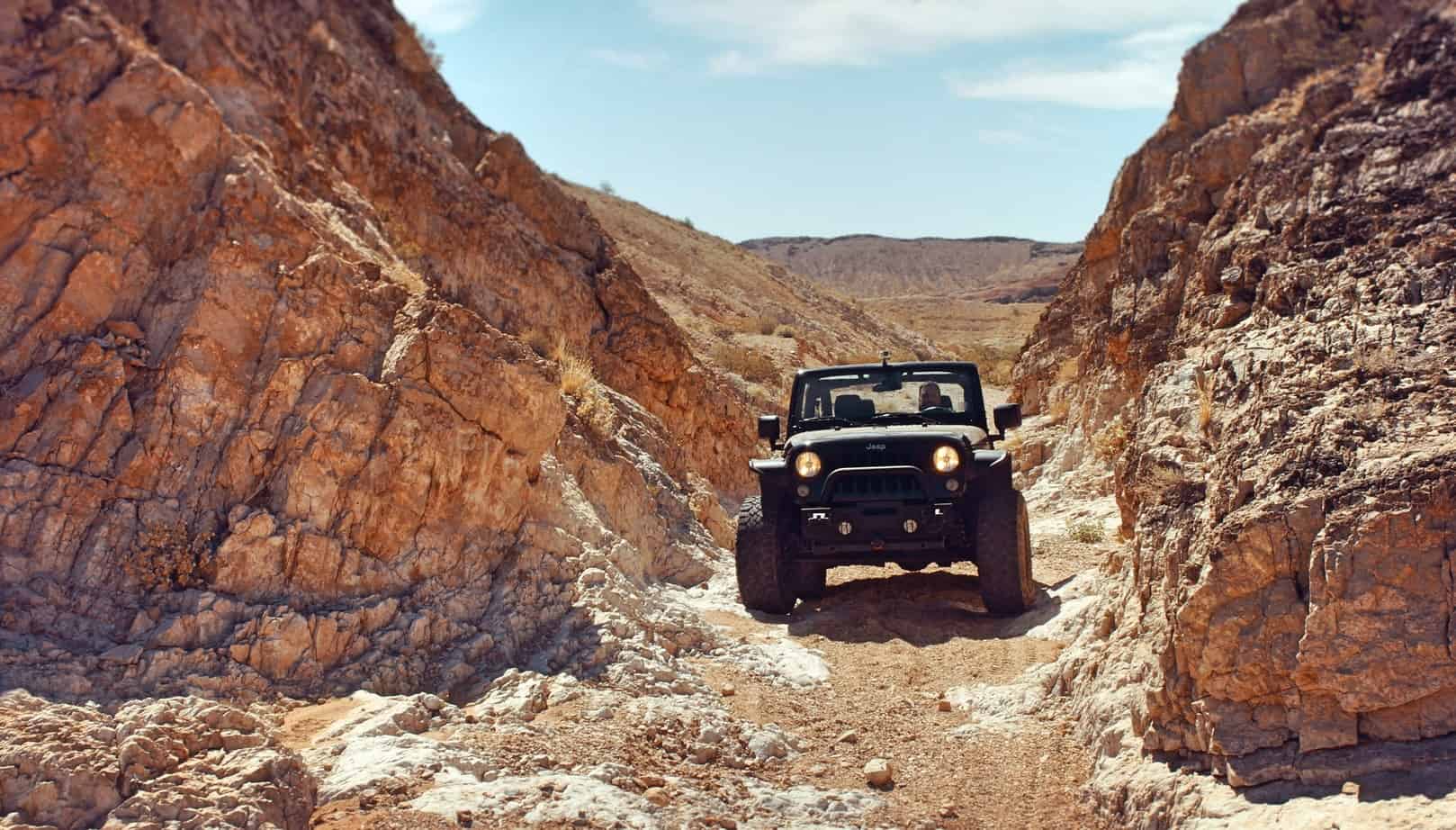 The short wheelbase, great ground clearance, approach, departure, and break-over angles made off-roading much easier.
The Rubicon is great for rock crawling with its crawl ratio of 73.1:1. It has a suspension system with high-pressure monotube shocks for better absorption of vibrations and shocks.
It also comes with the Rock-Trac 4-wheel drive system, and a 4:1 low gear ratio for more traction.
The Rubicon comes equipped with heavy-duty DANA 44 axles in both front and back for great ground clearance, and better ride quality.
In addition to lockable differentials for overall stability and prevent any slips and slides during off-road trips.
Hill-start assist is also available. It adds to the cost of the vehicle, but it is very useful when going up mountains. Plus, an electronically connected and disconnected front sway bar.
FAQs
What is the best year for Jeep Wrangler?
1980, 1990, 1996, 2003, 2010, 2011, 2015, and 2018 are a few of the best years for the Jeep Wrangler. Each model is equipped with different features, prices, and a variety of trims.
Which Jeep Wrangler model is the best?
 

2016 Black Bear Special Edition.

1997 Wrangler TJ model. …

2014 Jeep Wrangler Willys Wheeler JK. …

2020 Jeep Wrangler Unlimited North Edition. …

2018 Jeep Wrangler Moab Edition.
What are the best colors for a Jeep Wrangler?
Crush Orange

Flame Red

Cosmos Blue

White

Black
How long does it take for a Jeep Wrangler to be built?
On average, it takes 4 to 6 weeks to build a custom Wrangler, and you will receive photos of the whole process.
Is Jeep an expensive car to maintain?
Jeeps are actually not expensive to maintain. They are almost at par with the national average, affordable to insure, and easy to repair.
Conclusion
The Jeep Wrangler is expensive due to its heritage, value in the community, and unmatchable off-road performance, especially the Rubicon. If you are an outdoorsy person looking for an all-in-one vehicle that you can take anywhere, the Jeep is the Way to go.
However, if you are looking for an SUV for daily use that focuses on comfort as much as it focuses on off-road performance, you would be better off with a Land Rover Defender or a Mercedes G-class.
" width="20″ height="20″>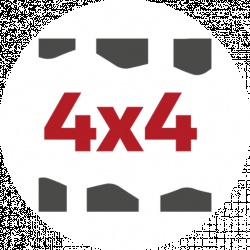 Latest posts by 4x4 Reports Team
(see all)