The TJ Jeep Wrangler is a weird little contraption with looks that harken back to its world-war-era ancestor. Sure, the present-day wrangler (the 4th-gen JL) carries a similar resemblance, but the TJ's narrower hood, longer grille slats, and thin bumper have an old-school look that seems to have been lost on the modern models. If this bare-bones design is your speed, then the 2001 model would be a great entry point to the world of the TJ Wrangler.
Admittedly, I've been a huge the Jeep Wrangler fan and have written several Wrangler articles here on 4×4 Reports (check out the 2002 Wrangler and 2003 Wrangler guides). So, in this 2001 Jeep Wrangler guide, I'll share helpful information on this iconic vehicle to help you decide whether it's right for you. Keep reading to find out all you need to know.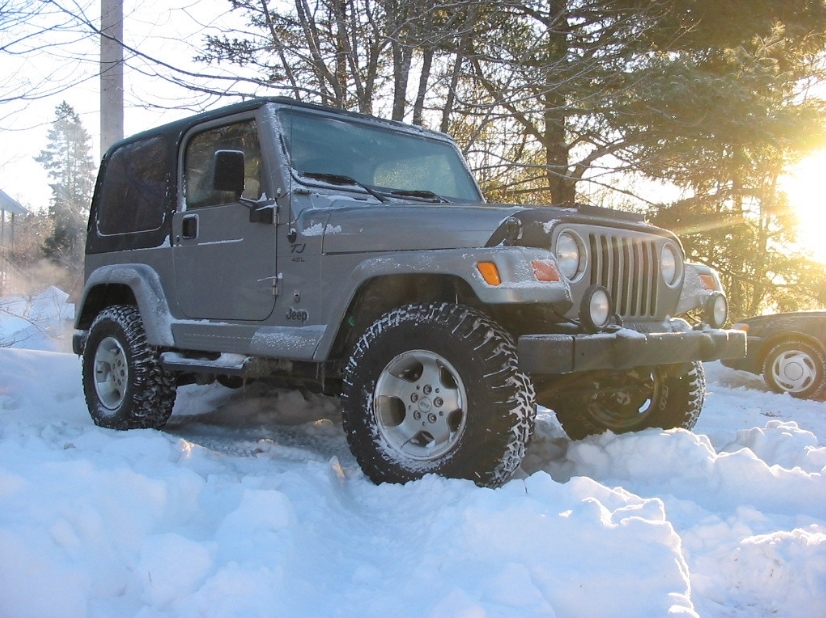 My Take Up Front
The 2001 Jeep Wrangler is a reliable and hardy offroading vehicle that can handle rough terrain with ease. However, it performs poorly on road and isn't ideal for someone looking for a daily driver. I only recommend the Wrangler as a secondary vehicle for offroading adventures.
Overview of the 2001 Jeep Wrangler
Exterior
Here's why I think the 2001 Wrangler (or the TJ Wrangler in general) is a weird little contraption: it looks more like the World War II model than the previous generation. In 2001, the Jeep Wrangler still only had a two-door version with the option of either a soft top or a hard top. I'm sure purists would swear by the soft top version, but I don't think it's very practical. Also, you can always detach the hardtop – just like you would the soft top – and go commando whenever you feel like it! 
The iconic circular headlights returned in the TJ Wrangler (remember the hideous square headlights in the first gen?) and the 2001 model retains this design. The TJ Wrangler's front isn't as beefy as the succeeding generations, which is noticeable in the 2001 model as well; it has narrower wheel arches and a thinner front bumper than the third and fourth-gen models. 
The 2001 Wrangler's total length is 155.4 inches, with a wheelbase of just 93.4 inches. Back then, the Wrangler's ground clearance was just 8.5 inches as opposed to the over 10 inches in the present-day Wrangler. However, it makes up for this with excellent angles of approach and departure. 
What makes the Wrangler stand out is its modular design; you can detach the roof and doors, and fold down the windshield. There are also exposed hinges here and there, all of which add to this vehicle's character and charm.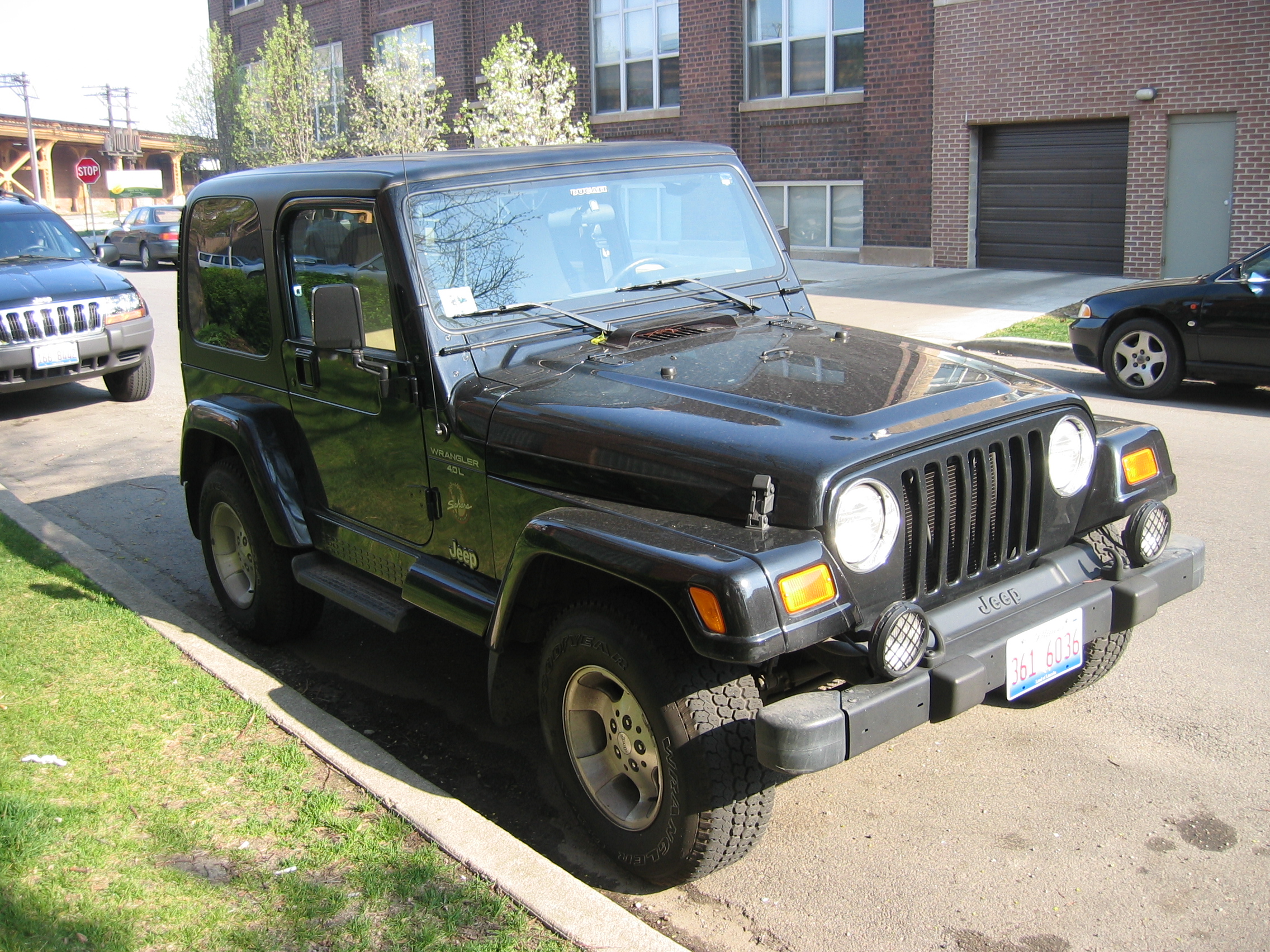 Interior
There's a vertical dashboard with rotary knobs for air-conditioning and heating, as well as manual windows. The 2001 Wrangler's interior had greatly improved over its predecessors, so much so that reviewers at the time described it as 'elegant.' I disagree. I think its interior is just meh.
Nonetheless, this interior was designed with offroad adventures in mind; they knew that it would get muddy and made it easy to clean. For instance, there are drain holes inside and the seats have water-resistant upholstery. You can, therefore, just use a hose to spray water inside when you need to clean it. 
Although this is a two-door vehicle, there's actually a reasonable amount of space in the rear for two passengers. The legroom at the back is 34.9 inches, while the headroom is 40.6 inches. However, if you choose to carry passengers, then you won't have any room for cargo. 
The front is also quite spacious, with 41.1 inches of legroom and 42.3 inches of headroom. 
Trim Levels
Three trim levels are available for the 2001 Wrangler: SE, Sport, and Sahara. What differentiates the three trims are the engines (which we'll get to later) and the interior quality. Sahara and Sport models got a back seat as standard, but buyers had to pay extra for this in the SE model. Also, a stereo was available in the higher trims as standard. 
MSRP & Current Value
I've summarized the MSRP of each 2001 Jeep Wrangler trim level at launch as well as their current values according to Kelley Blue Book.
| | | |
| --- | --- | --- |
| Trim Level | MSRP | Current Value |
| SE | $14,890 | $6,000 |
| Sport | $19,155 | $9,000 |
| Sahara | $22,435 | $12,000 |
These current values are what Kelley Blue Book considers a good price. However, the TJ Wranglers are considered reliable and are quite popular. This has contributed to them retaining a lot of their value over 20 years later.
2001 Jeep Wrangler Features and Specs
Engines, Performance & Transmission
There were two engine options in the 2001 Wrangler: a 2.5-liter 4-cylinder and a 4.0-liter 6-cylinder engine. The smaller engine has 120 horsepower and 140 lb-ft of torque while the larger one boasts 181 horsepower and 222 lb-ft of torque. These engines, though reliable, offer nothing to write home about in terms of power. Plus, their fuel economy will get you weeping at the pump, but we'll talk more about fuel economy later.
I wouldn't buy the 2.5-liter Wrangler even at gunpoint (I exaggerate, I probably would at gunpoint) because it offers frustrating acceleration. You may not want to drive the TJ Wrangler at high speeds anyway since its handling can be terrifying on smooth roads. The 4-cylinder engine might be best for city driving, but remember, the Wrangler wasn't built to be a city car.
The only model to buy, in my opinion, is the Wrangler with the more powerful engine. The 6-cylinder engine makes up for the Wrangler's faults with more power for overcoming offroad challenges. 
As standard, all models came with a five-speed transmission, but buyers were given the option of a three-speed automatic. I only recommend the five-speed manual transmission if you want to get the most out of your Wrangler.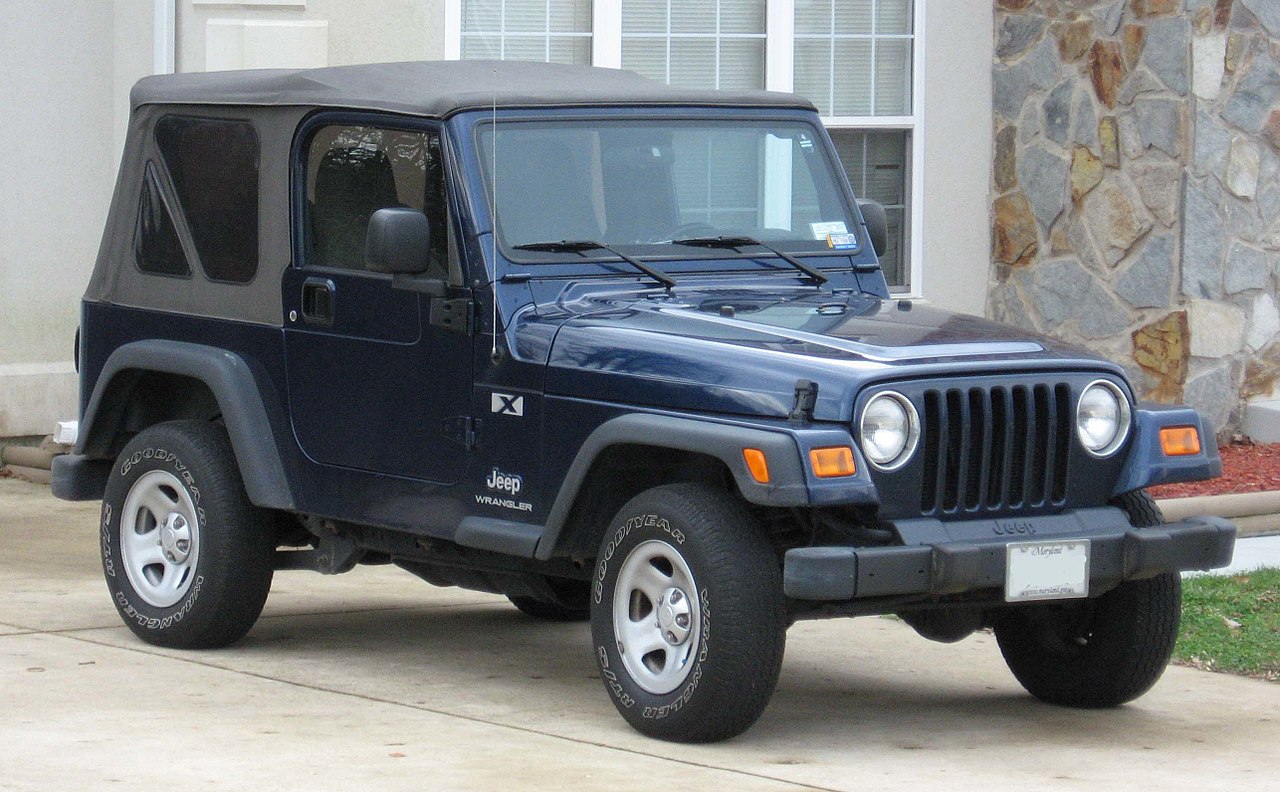 Drivetrain
All Wrangler models came with 4WD because these are purely offroad vehicles. Its body-on-frame design underscores the Wrangler's adventure pedigree, but unfortunately, this design gave it poor handling on pavement. In fact, this vehicle isn't meant to be driven at high speeds on paved roads as it can easily lose control. 
So, only buy a Wrangler as a vehicle to take you offroad where not many cars can reach. Incidentally, the 2001 Wrangler has Quadra-Coil suspensions that perform exceptionally in rock crawling. And its high approach and departure angles allow it to overcome most offroad obstacles.
Safety Features
The 2001 Wrangler came with front airbags for the driver and front passenger. It also has an above-average structure, so it won't easily cave in on its occupants in the event of a crash.
According to the IIHS crash tests, this SUV got an overall 'acceptable' rating, which is the second-highest rating on their scale.
The NHTSA gave the '01 Wrangler four out of five stars in their frontal crash tests and three out of five in rollover tests. 
Other features like height-adjustable safety belts improve the safety of the Wrangler. 
Cargo and Towing Capacity
You only get space for cargo if you remove the rear seat. In this case, the Wrangler has an impressive 55.2 cubic feet of cargo real estate. You could opt to install a roof rack for extra cargo space as long as you bear in mind the '01 Wrangler's maximum payload of 800 lbs irrespective of the engine.
All models also have a modest towing capacity of 2,000 lbs, which I think is impressive for a two-door SUV. 
Fuel Economy
According to data on fueleconomy.gov, Wranglers with manual transmission offer the greatest fuel economy. This makes an even stronger case for getting a 2001 Wrangler with manual transmission over the inferior 3-speed automatic transmission.
Here's a quick breakdown of the fuel consumption of the different models.
| | | | |
| --- | --- | --- | --- |
| Model | City mpg | Highway mpg | Combined mpg |
| 2.5L with 5-speed manual transmission | 17 | 19 | 17 |
| 2.5 L with 3-speed automatic transmission | 14 | 17 | 15 |
| 4.0 L with 5-speed manual transmission | 14 | 17 | 15 |
| 4.0 L with 3-speed automatic transmission | 13 | 16 | 15 |
There's no reason to buy a TJ Jeep Wrangler with a 2.5L engine and an automatic transmission. Its power is frustrating, and its fuel economy is similar to that of the 4.0L model with a manual transmission.
In fact, I would only recommend buying a 2001 Wrangler with the 6-cylinder engine and manual transmission as it's a better performer, and you only lose about 2mpg in fuel economy over its 2.7L counterpart.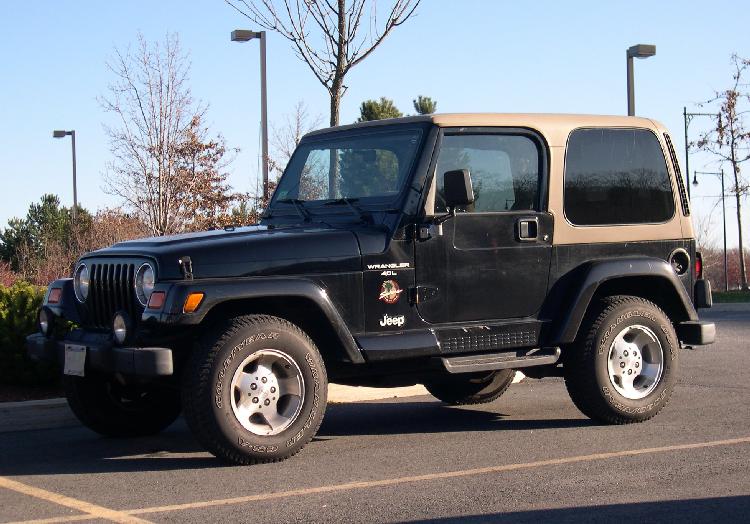 Common Problems with the 2001 Jeep Wrangler
The TJ Wrangler is a tough vehicle that's considered one of the most reliable Wranglers. However, just like any other vehicle, there are some common problems that plague this generation and this includes the 2001 model. Below is a list of some of the common 2001 Jeep Wrangler problems.
A-Pillar Leaks
Chrysler (the parent company) seemed to have struggled with this issue that was rampant across the Wrangler models from the second to the fourth generation. The seals around the front doors were weak and they allowed water to leak into the cabin when it rains. 
You can buy third-party seals to replace the faulty OEM ones but, according to some users, this is just a temporary fix.
Differential and Transfer Case Leaks
There seem to be lots of leakage issues in the TJ Wrangler, this time around in the differential and transfer case. These are usually caused by weak seals that need to be replaced. 
Loose Front Suspension
Over time, second-gen Wranglers' front suspension components start to loosen, causing a jarring wobble when driving at highway speeds. Owners have been able to solve this by rotating the tires, balancing the wheels, or replacing the suspension components.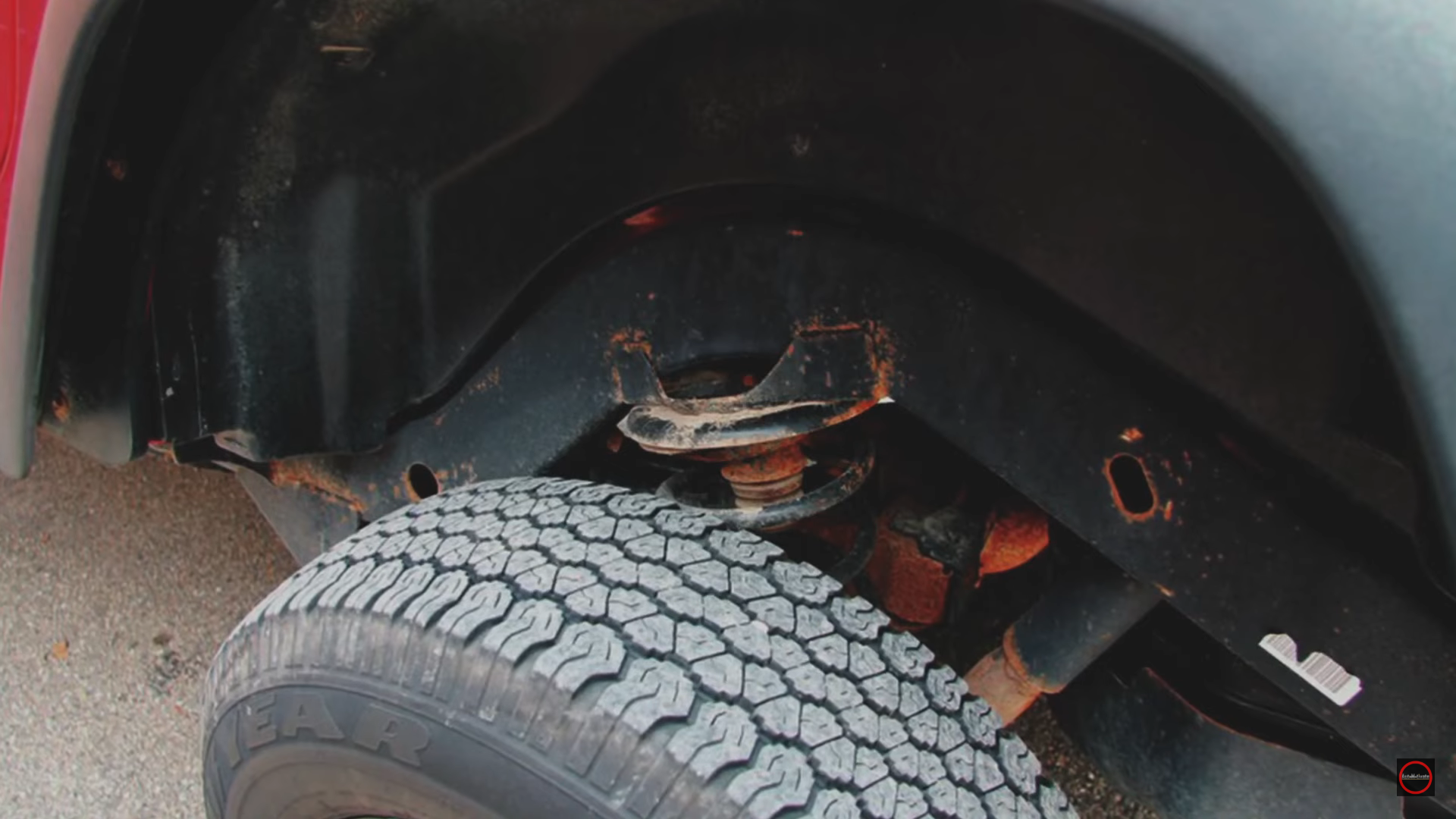 Hard Starting & Rough Idling
It's common for Wranglers to experience issues with starting. This is often caused by a faulty throttle position sensor. Other symptoms of a faulty TPS are rough idling, sudden stalling, and sluggish acceleration.
Replacing the throttle position sensor often fixes these issues.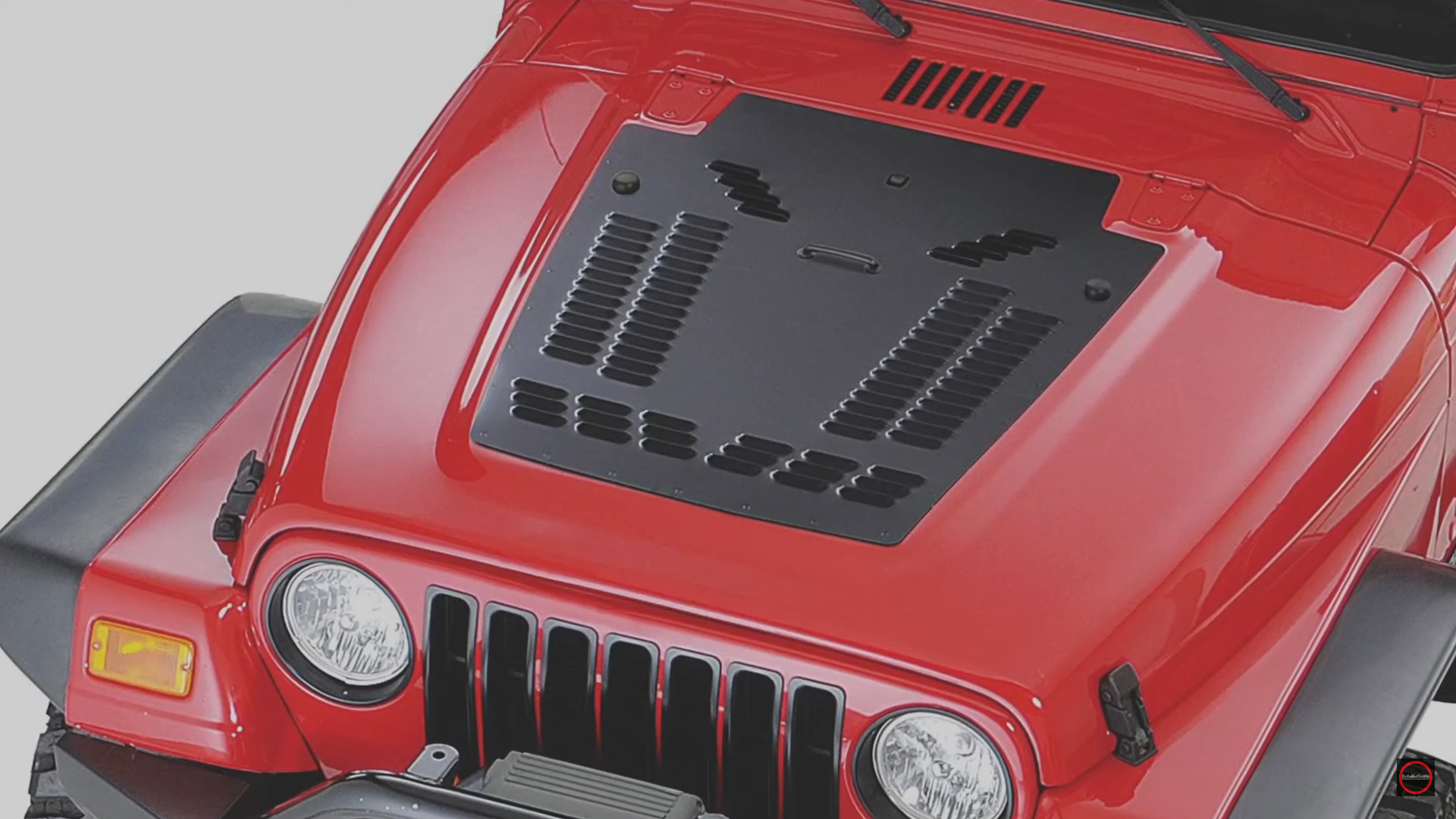 Engine Oil Leaks
The Wrangler seems to be the king of leaks, and you might also notice engine oil leaks. This could occur through the gaskets in the oil pan, timing cover, or valve cover. These leaks can be stopped by replacing the gasket where the leak occurs.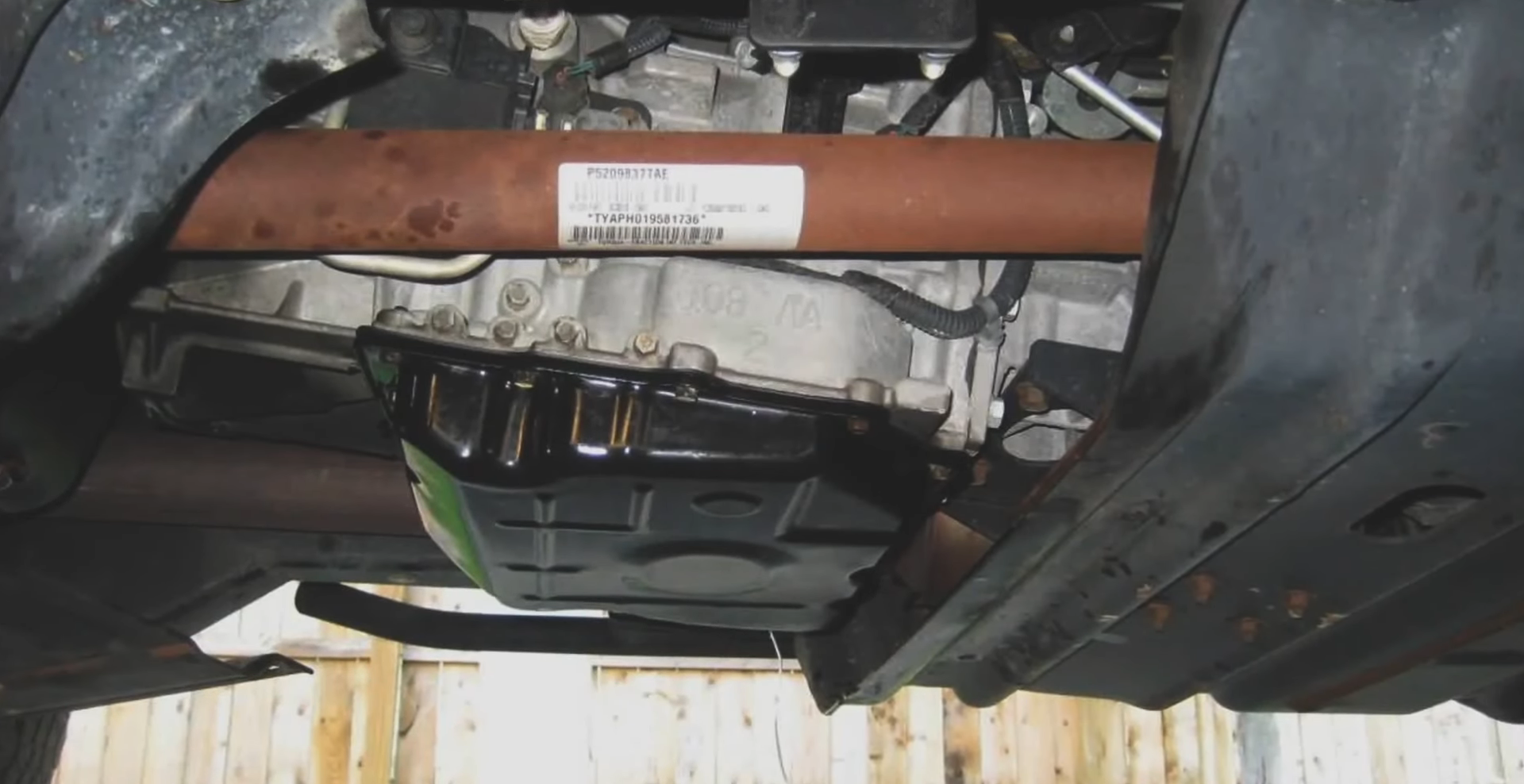 Radiator Leaks
At some point, your TJ Wrangler's radiator may also start to leak. If you're lucky, the previous owner already experienced this issue and replaced the radiator. If you're luckier, the new radiator was made by a reliable brand like Griffin or Novak, so it should hold up for several thousand miles. 
This issue recurs in models with stock radiators, so find out whether the 2001 Wrangler you have your eye on still has the OEM radiator.
2001 Jeep Wrangler Recalls
According to the NHTSA, there have been seven recalls on the 2001 Jeep Wrangler. The table below breaks down all these recalls as well as the interventions made.
| | | |
| --- | --- | --- |
| Recall Date | Problem | Solution |
| November 2000 | Owners' manuals of the 2001 Wrangler didn't have clear instructions on how to properly install a child seat. | Additional instructions were provided to owners. |
| March 2002 | A design flaw in the Wrangler's ignition switch allowed dirt and water to enter. | A new ignition switch with a different design was installed by dealers. |
| April 2002 | There was a design flaw in the exhaust manifold of the 4.0L engines, which caused debris to collect in the third cylinder. | The 4L V6 Wranglers were taken to dealers who installed manifold shields to mitigate the issue. |
| June 2004 | This recall affected Bestop roof racks, which were meant to be used with hardtop covers from the same manufacturer. The roof racks kept unlatching from the roof due to a mispositioning of the hardtop's latch. | The company sent instructions and repair kits to owners. |
| February 2006 | Fuel pumps manufactured by Airtex had components that easily degraded and resulted in leaks. | Airtex initiated the recall of Wranglers with their product and replaced the fuel pumps for free. |
| March 2006 | Brake master cylinders manufactured by Brake Parts Inc had an issue with a seal that became rigid in cold weather. This resulted in leakage of brake fluid. | Vehicles with these brake master cylinders had the part replaced at no extra cost. |
| March 2006 | Some lights manufactured by Pro-A-Motors failed to conform to vehicle safety standards. | The company refunded the owners of Wranglers with the affected lights. |
2001 Jeep Wrangler Alternatives
2001 Chevrolet Tracker
I think the late '90s and early 2000s was an era of the two-door compact SUVs, thus the emergence of competitors that sought to capitalize on the popularity of the Wrangler. However, the only thing that was Wrangleresque about the Tracker was its two-door model that, interestingly, also had a removable soft top. However, the Tracker's soft top only covered the rear seats.
There was also a four-door model for those looking for a more practical vehicle. I would choose this one! Still, if you're looking for a secondary vehicle for your weekend adventures, then the two-door Tracker would do just fine for you.
In 2001, Chevrolet dropped the smaller 1.6-liter engine and made the 2.0-liter 4-cylinder engine standard in the lower trim levels. Those who preferred the four-door model got a chirpier 2.5-liter V6 engine that was mated to a four-speed automatic transmission. A five-speed manual transmission was available in models with the smaller engine.
Three trim levels are available – Base, ZR2, and LT – with either a two-door or four-door configuration. There are also both two-wheel and four-wheel drive options across all trim levels, plus both hard top and convertible versions.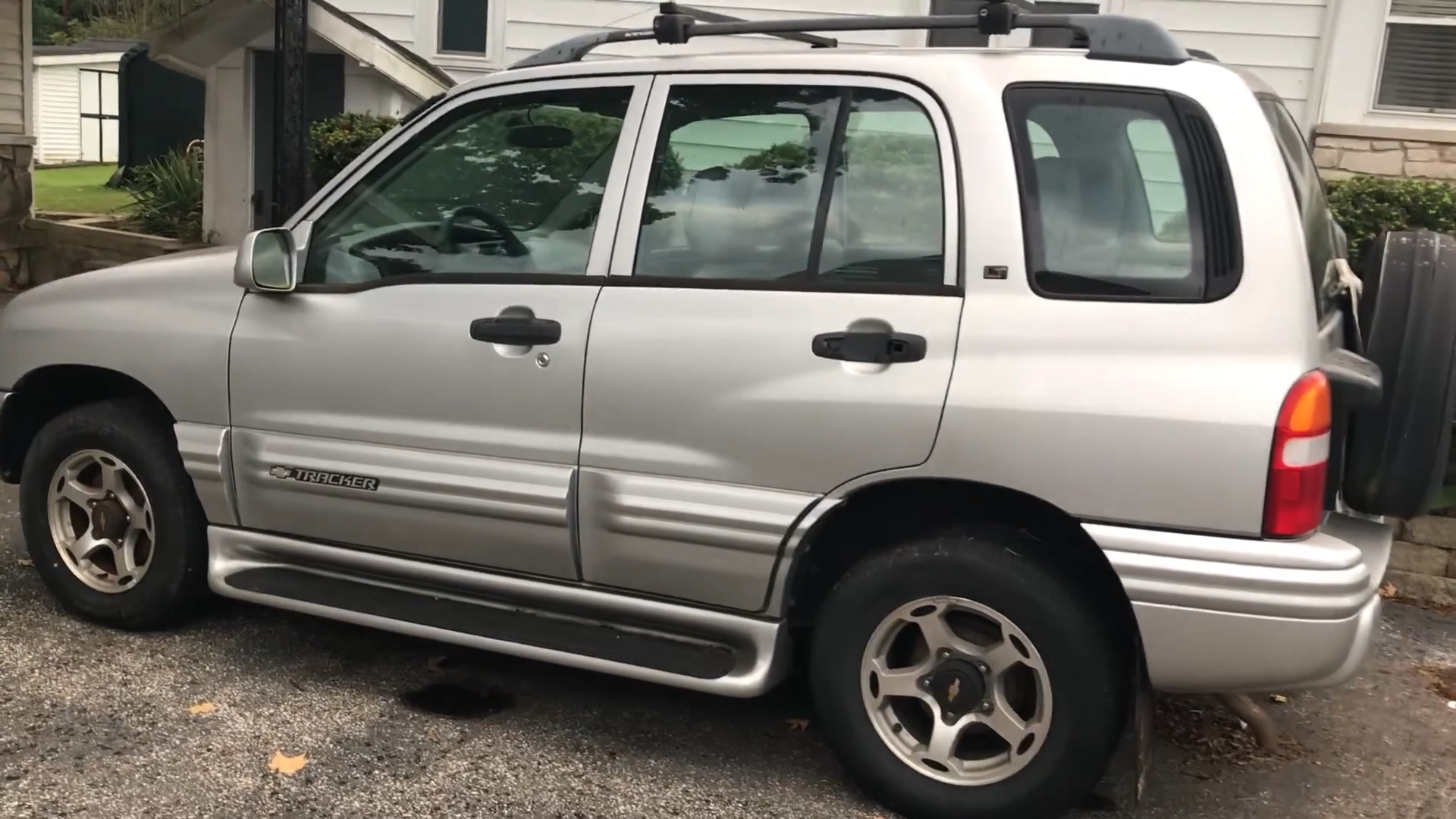 2001 Ford Escape
Where the Wrangler fails in on-road handling, the 2001 Ford Escape enjoys success. This SUV was lauded for its smooth ride on road, characterized by responsive steering. Of course, the Escape's off-road performance doesn't come close to the Wrangler, but if you're looking for a daily driver with some off-road chops, then consider this vehicle.
No two-door models are available in the Escape, just four-door versions. You also get both four-wheel and front-wheel drive options across all trim levels. Speaking of trim levels, there are two: XLS and XLT, with a 2.0-liter 4-cylinder engine as standard. If you prefer more muscle, Ford offered an optional 3.0-liter V6 engine. 
A five-speed manual transmission was mated to the 2.0-liter engine, and the V6 was paired with a four-speed automatic transmission. Both shift smoothly and can handle highway driving and some off-road trails.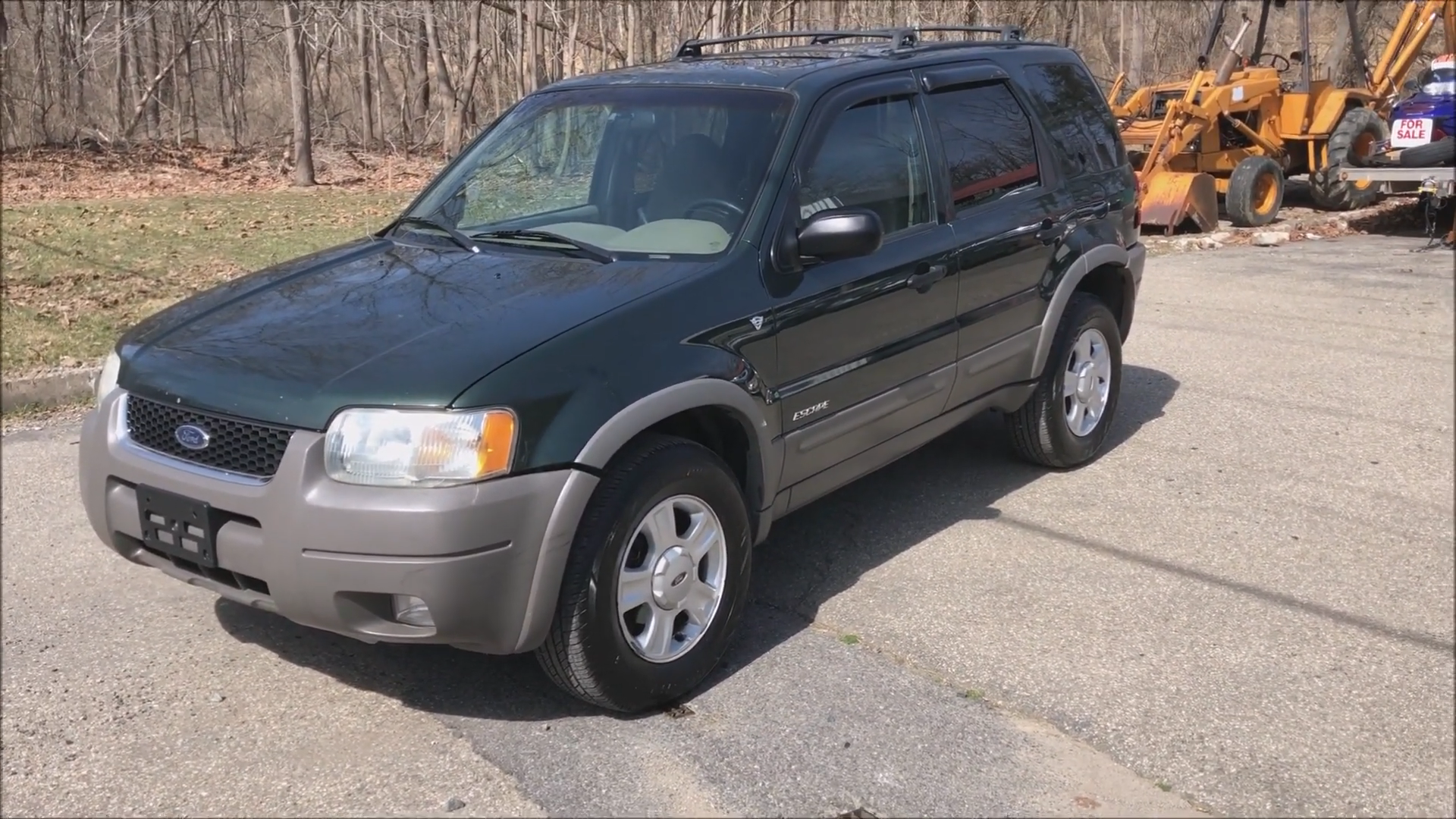 2001 Toyota 4Runner
If you're looking for a tough offroader like the Wrangler but don't want to give up practicality, then consider the 2001 Toyota 4Runner. Reliability is the 4Runner's claim to fame as it's known as the unkillable SUV. In fact, some owners in the 2020s have gotten up to 400,000 miles out of their 4Runners – and they're still going.
The 2001 4Runner had few problems plaguing it, and there were just three recalls, with two of those involving third-party parts. 
This vehicle can handle most offroad trails that the Wrangler can, and its powerful engine options make it better at towing. You only get a 3.4-liter V6 that churns 183 horsepower and 217 lb-ft of torque. As a result, the 4Runner can tow up to 5,000 lbs. 
Two trim levels are available: SR5 and Limited, with both two-wheel and four-wheel drive available. I would consider the 4WD model for its offroading abilities.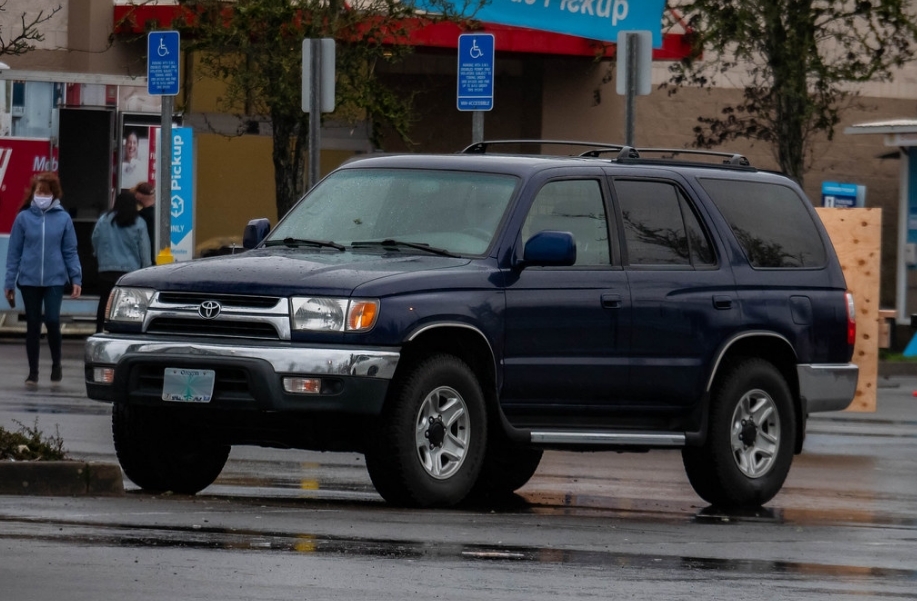 Frequently Asked Questions
Question: How many miles do 2001 Jeep Wranglers last?
Answer: If well maintained, a 2001 Jeep Wrangler can last over 200,000 miles and can even reach 400,000 miles.
Question: Is a 2001 Jeep Wrangler a TJ?
Answer: Yes, all second-generation Jeep Wranglers from 1997 to 2006 are TJ Wranglers.
Question: How do I know if I have a JK or TJ?
Answer: The JK Wrangler has a thicker front bumper, its wheel arches are stubbier, and the turn signals are circular. TJ Wranglers have rectangular turn signals, the wheel arches and front bumper are thinner, and the hood is narrower towards the front.
Is the 2001 Wrangler Right for You?
The Wrangler is a perfect choice if you're looking for a secondary vehicle for offroad adventures. However, I wouldn't recommend it as a daily driver because of its poor on-road handling, low fuel economy, and impractical size. If you're looking for an SUV for everyday running around, consider a more practical and fuel-efficient one like the Ford Escape.
While you're still here, find out about the accessories and modifications for the Jeep Wrangler.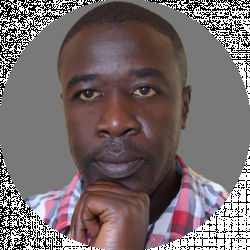 Latest posts by Barry Juma
(see all)