The present-day 4Runner is regarded as an excellent offroader, going up against legends like the Wrangler. However, even back in 1998, the 4Runner had cemented its place in the SUV scene with a strong vehicle that could make light work of rough terrain. A part of the third generation, the 1998 4Runner was (and still is) a vehicle that just never gave up. That's why its value remains high in the used car market in the 2020s. In fact, this is the case with most third-gen 4Runners, which some say is the greatest 4Runner generation but that remains debatable. 
If you're curious about what makes this vehicle so popular, keep reading this 1998 Toyota 4Runner guide. I've been a fan of this Toyota SUV myself (admittedly) and have done a lot of research on its high and low points to bring you this in-depth guide. Scroll down to learn all you need to know.
Bottom Line Up Front
The 1998 Toyota 4Runner is a tough offroad vehicle that has few problems, is easy to maintain, and is very reliable. If you're looking for an affordable mid-sized SUV that will handle offroad terrain and run for over 200,000 miles, the 1998 4Runner is one to consider.
Overview of the 1998 Toyota 4Runner
Exterior Look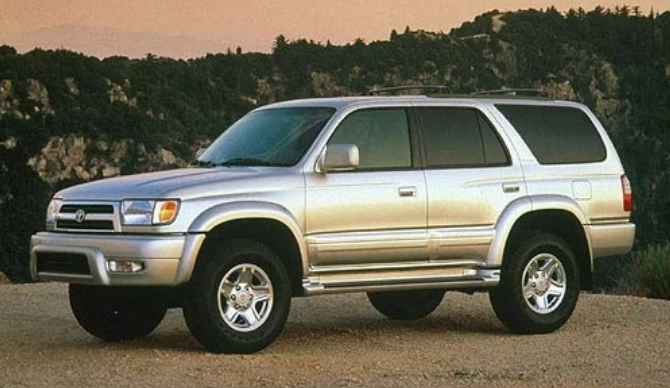 The third-generation 4Runner's exterior underwent a transformation in 1996, from the boxy pickup-esque design to a slightly more rounded look that still looked beefy. The headlights got the biggest change; they were slightly recessed in the previous generation and now sat flash with the hood and grille. Granted, this shape is still boxy but with a modern aesthetic. 
The 1998 4Runner has a wheelbase of 105.3 inches, and an overall length of 178.7 inches. Of course, it's a long vehicle, so it has the turning radius of a tank – 18 feet. But this is no more than a Wrangler's turning radius. 
It also sits high above the ground, with an impressive ground clearance of 9.8 inches. Sadly, this high center of gravity means below-average handling, but we'll get to this later.
Trim Levels
The 1998 4Runner has three trim levels: Base, SR5, and Limited. All trims got either a 4 Wheel Drive System or rear-wheel drive version. Unlike the second-generation models, which had two-door versions, the third-gen 4Runner dropped this, so the 1998 model only has a 4-door SUV version. 
Features like cruise control, leather seats, air-conditioning, and power-adjustable seats were available in the highest trim levels. Interestingly, to get air-conditioning in the lowest trim, buyers had to pay an additional cost. But, back in 1998, a/c was more of a luxury than a necessity.
Interior Look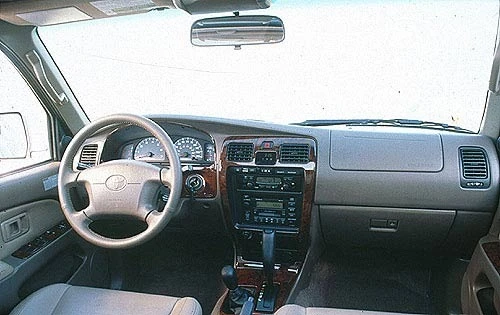 The 4Runner's interior has always been basic and the 1998 model is no different. The dash is made up of hard plastic that feels cheap and uninspiring. However, if you're looking for a 4Runner then you probably don't care for luxuries like leather trim.
Quality aside, the '98 4Runner's interior is spacious and comfortable. Its long exterior translates to ample legroom in both the front and second-row seats. You get 42.6 inches of legroom in the front and 35.0 inches at the back. There's no third-row of seats in the '98 model, but that's okay because they would be too cramped.
The 4Runner's headroom is less than that of a Wrangler of the same era. At just 39.3 inches of headroom in front and 35 inches in the second row, it definitely feels cramped, especially for taller passengers.
MSRP and Current Value
The starting price of the 4Runner was $20,658 for the Base trim level. This price easily went into SR5 territory once you added power windows, cruise control, and air-conditioning. 
The highest trim level started at about $34,718. 
Currently, according to Kelley Blue Book, a top-trim 4Runner with about 200,000 miles and 4WD goes for as much as $15,000. However, KBB tells us that a good price for a 4WD '98 4Runner is about $6000 and about $5000 for a 2WD model. 
Features and Specs of the 1998 Toyota 4Runner
Engines, Performance & Transmission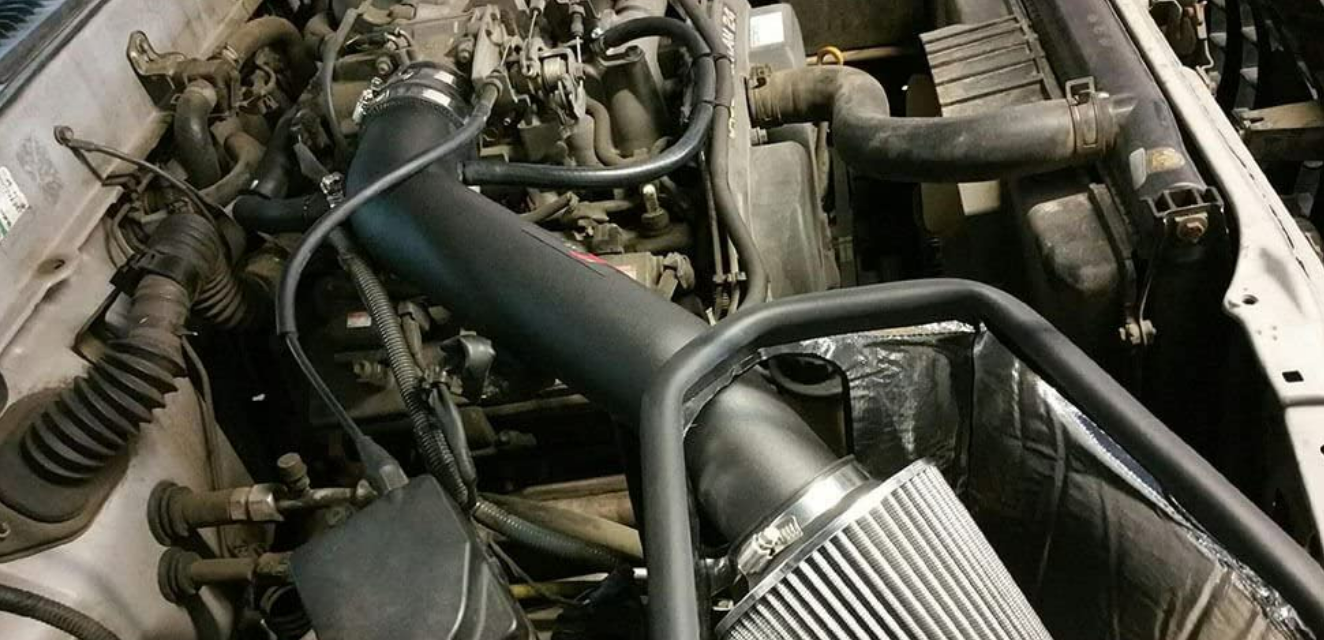 Toyota offered two engine options in the 4Runner: a 2.7-liter 4-cylinder and a 3.4-liter V6. The Base trim level had the smaller motor, which is rated at 150 horsepower. Buyers who preferred the more powerful V6 with 186 horsepower had to buy either the SR5 or Limited trim levels. 
Both these engines are reliable and can withstand abuse. In fact, a lot of owners have clocked over 400,000 miles on these engines, a testament to their strength.
However, they both struggle to push the heavy 4Runner, resulting in sluggish acceleration. This is even more offensive in the 4-cylinder engine, which only has 177 lb-ft of torque. 
Still, the 4Runner is no performance car and it doesn't pretend to be. It's a powerful offroader that has always done its job well. I would choose the V6 engine for regular offroading and the 2.7-liter engine if I plan to spend more time on pavement.
Mated to these engines are either a five-speed manual transmission or a four-speed automatic. I love the control that a manual transmission offers and would choose this one, especially for extreme offroading. 
Drivetrain
You get either a rear-wheel drive or a four-wheel drive across all trim levels. However, if you want the true 4Runner experience, get a 4-wheel-drive model; it is, after all, a 4-Runner not a 2-Runner. 1998 4WD models have a transfer case with 4-high and 4-low.
Underneath the SUV is a body-on-frame design, but it's no longer a glorified pickup truck like the previous generations, this generation grew into a full-fledged mid-sized SUV and it rides like one. There's also an electronic differential locker in the '98 model that 4Runner purists adore. 
Safety Features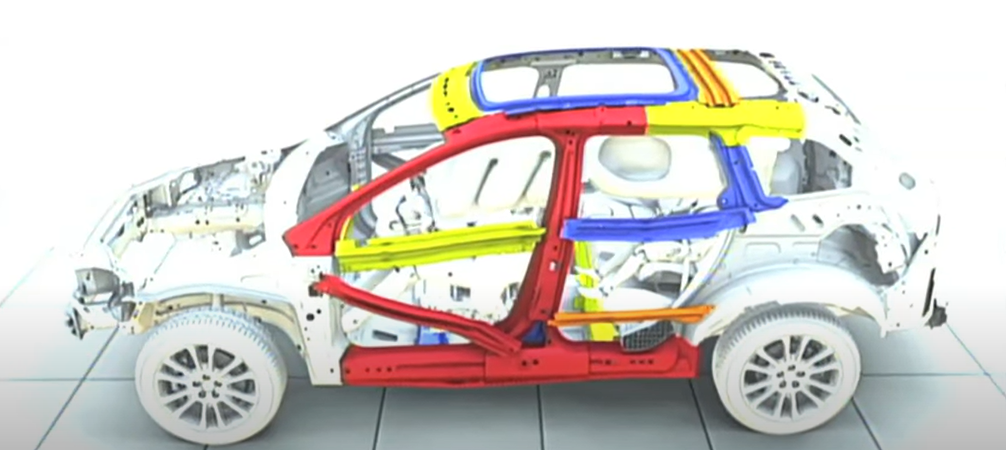 The third-gen 4Runner's safety rating improved compared to the previous generation, largely thanks to the standard dual airbags as well as the side-impact beams, which came as standard in all models. However, anti-lock brakes were only standard in the SR5 and Limited trims, but buyers could pay a little extra for this feature in the Base trim.
According to the IIHS, the '98 4Runner got an overall 'acceptable' rating in front collision tests. The NHTSA, on the other hand, gave this vehicle three stars out of five in frontal crash tests. 
Cargo and Towing Capacity
You get a total of 44.6 cubic feet in the 4Runner with the second row of seats up. If you fold down the second row, you get a total of 79.8 cubic feet. 
The 4-cylinder 4Runners can tow up to just 3,500 lbs while the V6 models can manage 5,000 lbs. By today's standards, this is paltry since smaller SUVs like the Jeep Patriot can also manage 5,000 lbs. 
Still, compared to SUVs from the same era, the 4Runner's towing capacity is impressive. In fact, the 1998 Jeep Grand Cherokee can only tow 2,000 lbs, the same as the '98 Wrangler.
Fuel Economy
The table below is a breakdown of the fuel economy of the different 1998 4Runner iterations, according to fueleconomy.gov.
| | | | |
| --- | --- | --- | --- |
| 1998 4Runner Model | City mpg | Highway mpg | Combined mpg |
| 2WD 3.4L V6 4Runner | 16 | 19 | 17 |
| 4WD 3.4L V6 4Runner | 15 | 18 | 16 |
| 2WD 2.7L 4-Cyl 4Runner | 18 | 22 | 19 |
| 4WD 2.7L 4-Cyl 4Runner | 15 | 20 | 17 |
I recommend the 2WD 2.7L 4Runner if you're looking for an SUV for mainly on-road driving and some light offroading because of the high fuel economy. This model is also the best for those who need an SUV for work purposes.
However, if you're looking for a 4Runner for offroad adventures, I only recommend a 4WD V6 model and would avoid the 2WD models. This is because there's no big difference in fuel consumption between the two models. 
I would also avoid the 4WD 2.7L model as its fuel consumption is almost similar to the V6 models. 
Common Problems with the 1998 Toyota 4Runner
The third-generation 4Runner is a very reliable vehicle but even such a dependable SUV is bound to be plagued by some common issues. Below are the main issues that owners of the '98 4Runner have reported, according to RepairPal.
Automatic Transmission Issues
Numerous automatic transmission complaints have been reported by owners of 4Runner models from the second generation through to the fifth generation. Owners report that the transmission might fail to shift into certain gears; for some it refuses to shift into the higher gears past 3rd while for others it fails to shift into overdrive.
This issue might be caused by a failing shift solenoid, which would need to be replaced. You may also need to perform diagnostics to find out whether the throttle position sensor is working correctly. If not, this might need to be replaced as well.
Braking Issue
Once your 4Runner has clocked about 150,000 miles, it's likely to develop an issue with the brake master cylinder. The clear sign of this failure is a sudden loss of braking and a loud beep in the cabin. The ABS light might also illuminate in the instrument cluster.
Whenever this happens, the only solution is to replace the master cylinder. Sadly, owners have reported spending from $2000 to $4000 on this repair job.
Worn Out Front Brake Rotors
4Runners from the second to fifth generation are prone to wearing of the front brake rotors. When this happens, you'll feel the steering vibrate and the brake pedal pulsate when you step on the brakes. 
The solution is to replace the worn out rotors and brake pads.
Starting Failure
There are complaints of some 4Runner models (including the 1998 model) suddenly refusing to start despite having a good battery. When this happens, the offenders are the starter's solenoid contacts, which may have corroded. 
Thankfully, in most cases, the starter doesn't need replacing; just replace the starter solenoids and you're good to go.
Evaporative Emissions Canister Failure
The EVAP canister (better known as a charcoal canister) in vehicles absorbs fuel vapor from the gas tank and redirects it to the engine, preventing it from passing out to the environment. When this canister fails in your 1998 4Runner, you might smell gas fumes while driving and the check engine light illuminates.
If you suspect that the charcoal canister has failed, perform a diagnostic test to confirm this. The only solution is to replace the canister.
Recalls of the 1998 Toyota 4Runner
According to the NHTSA, there have been 5 recalls on the 1998 Toyota 4Runner. 4 of these recalls were due to an issue with third-party parts, mainly lights and reflectors. Only one recall was on an OEM part. This is a testament to how well-built the 1998 4Runner was. The table below breaks down these recalls.
| | | |
| --- | --- | --- |
| Recall Date | Problem | Solution |
| November 1998 | 1998 4Runners with lug nuts manufactured by Prime Wheel Corporation had a defect that made them easily loosen.  | Dealers replaced the defective lug nuts. Vehicles brought in also had their wheels rotated free of charge. |
| January 2002 | Handling in some 4Runners was compromised when the vehicle's cargo area was loaded. This was caused by a defect in the rear suspension. | Toyota dealers replaced the rear suspension parts in all 2WD and 4WD 4Runners. |
| March 2006 | 4Runners with lights manufactured by Pro-A-Motors were recalled because the lights failed to conform to safety standards. | Pro-A-Motors initiated the recall and refunded owners the cost of the lights. |
| May 2006 | This was another recall on 4Runners with third-party lights manufactured by CK Motorsport because the lights failed to adhere to safety standards. | 4Runners with the CK Motorsport lights had these parts replaced by the company. |
| April 2009 | Third-party corner and bumpers lamps manufactured by Sabersport failed to conform to safety standards. | The company refunded the cost of these lamps to owners. |
1998 Toyota 4Runner Competitors
1. First-Gen Jeep Grand Cherokee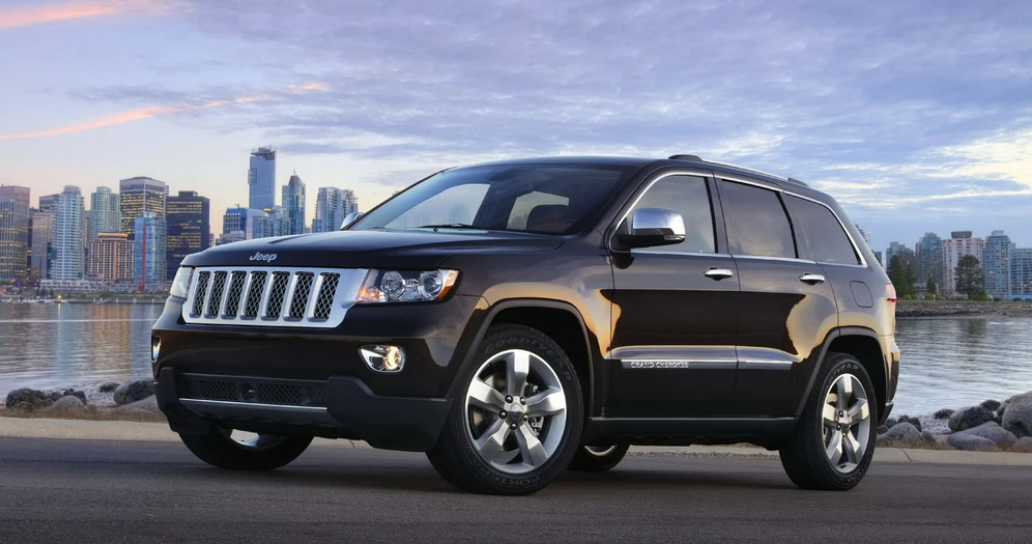 Compared to the 1998 Toyota 4Runner, the first-generation Jeep Grand Cherokee looks like a cardboard box. I'm no fan of its sharp angles and old-school look that, in my opinion, hasn't aged well. But, before you stone me Grand Cherokee lovers, there are a lot of things that I love about the first-generation Grand Cherokee that make it a worthy alternative to the 4Runner.
First, its engine options were fascinating for the time: a six-cylinder 4.0-liter, a 5.2-liter V8, and an eye-watering 5.9-liter V8 that Jeep named Magnum. The Magnum made waves in 1998, with a mind-blowing 245 horsepower. Of course, this may not seem like much in the 2020s, but remember, the late 90s were a different time.
A four-speed transmission and a 5-speed manual were available across all trim levels; I would definitely choose the manual transmission, but that's just me. 
Although the Grand Cherokee leaves a lot to desire in terms of looks, it's certainly a more powerful alternative to the 4Runner. Plus, its interior offers more luxuries, like leather seats, and a high-quality audio system with a CD player.
Just remember, though, that it's also a thirsty SUV, with a combined fuel economy of just 16mpg in the 4.0-liter, 14mpg in the 5.2L V8, and a paltry 13mpg in the Magnum. 
2. Jeep Wrangler TJ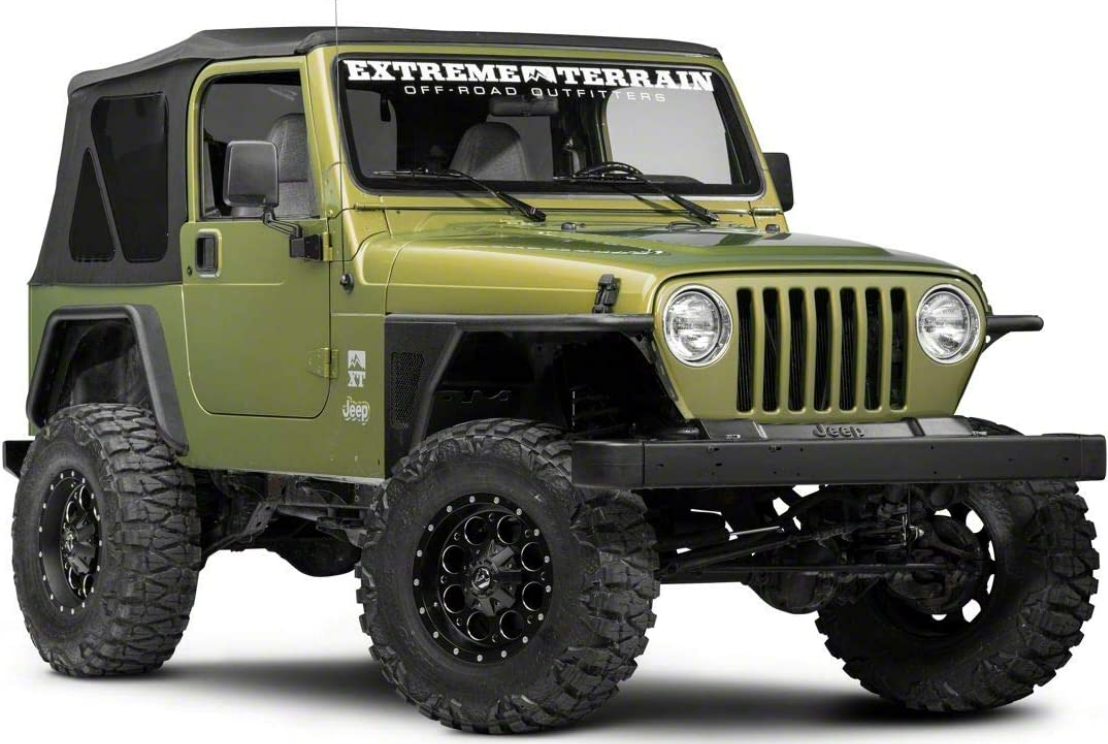 I'm a lover of the Wrangler TJ, which was simple yet a formidable offroading beast. Don't get me wrong, the Wrangler has stayed true to this feature, but the TJ has a classic appeal that modern Wranglers seem to have lost.
So, if you're looking for an alternative to the 4Runner that can traverse the most challenging offroad terrains, the TJ Wrangler is your best bet. 
This is the second generation of the Wrangler, which ran from 1997 to 2006. At this time, Jeep offered either a 2.4-liter, a 2.5-liter, or a 4-liter 6-cylinder engine. A 5-speed manual transmission was offered as standard, but earlier TJ models had a disappointing 3-speed transmission. Avoid these!
As you may already know, this Wrangler generation only had two-door versions. In fact, the four-door Wrangler didn't show up until the third generation in 2007. 
This hardy SUV was designed for offroad adventures, so consider this vehicle if you're looking for a go-anywhere car. Granted, the 4Runner does a great job offroad but it doesn't match the rugged nature of the Wrangler. 
However, if you're looking for a luxurious interior, then look elsewhere because the TJ Wrangler is as spartan as they come. 
3. 1998 Ford Explorer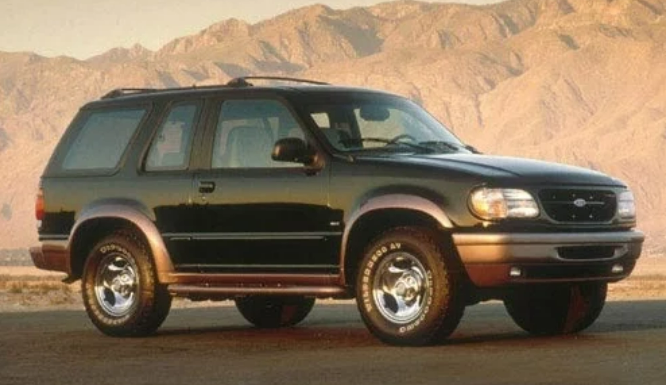 In 1998, Ford launched another iteration of the Explorer amidst lots of competition from the likes of the RAV4, the CR-V, and the Wrangler. So, yes, the Ford Explorer is a direct competitor to the compact SUVs, but it's also a good alternative to the 4Runner if you're looking for an SUV with better on-road performance and some offroading grit.
There were five trim levels of the Explorer: Sport, XL, XLT, Eddie Bauer, and Limited. Interestingly, Ford gave the Explorer a two-door version in the Sport trim, but this strategy was only to bring down the starting MSRP. However, I wouldn't recommend getting this model today as it's impractical and very basic. 
As standard, this SUV got a 4.0-liter V6 engine, but Ford also offered a 5.0-liter V8 with 215 horsepower. There were also 2WD and 4WD options available to cater to varied preferences. I would choose the 4WD model for the ability to go offroad. Plus, you only give up 1mpg in fuel economy if you choose the 4WD Explorer over the 2WD version. 
Frequently Asked Questions
Question: How long does a 1998 Toyota 4Runner last?
Answer: According to reports from 4Runner owners, this a hardy SUV that can run for well over 200,000 miles and can even reach 300,000 miles if well maintained.
Question: How many gallons of gas does a 1998 Toyota 4Runner hold?
Answer: The 1998 4Runner has a fuel tank capacity of 18.5 gallons (70 liters).
Question: Which is better RAV4 or 4Runner?
Answer: The RAV4 and the 4Runner are SUVs that target different market segments. The RAV4 is a compact SUV with better fuel economy than the 4Runner and it is also better to drive on pavement. The 4Runner has a more spacious interior, a more powerful engine, and performs better offroad.
Is the 1998 4Runner Still Worth Buying?
Yes, if you're looking for a reliable offroader that's affordable to maintain then definitely consider the 1998 Toyota 4Runner. This SUV has proven itself over the years and has cemented its reputation as an unkillable vehicle. It does a great job traversing offroad terrain and its spacious cabin and cargo area make it a practical vehicle worth considering over the Wrangler TJ.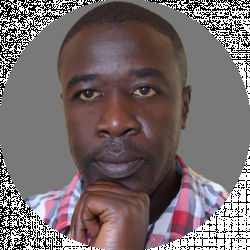 Latest posts by Barry Juma
(see all)