It's widely acceptable among 4-by-4 lovers that the 4Runner's third generation took the vehicle to another level, with new engines and a more refined look. 2001 was the penultimate year for this generation, and by this time, Toyota had fixed many of the issues that plagued earlier years. Therefore, the 2001 4Runner is still a popular vehicle — this is why it has held its value well to date. 
I admit, I too am a fan of the third-generation of Toyota 4Runners because it's a vehicle that simply cannot say die. To help you find out all you need to know about this rugged truck, I did a lot of research on the vehicle's main features as well as its common problems before putting together this 2001 Toyota 4Runner Guide. Keep reading to find out why the 2001 4Runner is so popular.
Bottom Line Up Front
The 2001 Toyota 4Runner is a reliable SUV that performs well offroad. If you're considering buying this vehicle, I recommend getting the 4WD SR5 model, which strikes a balance between affordability and performance.
2001 Toyota 4Runner Overview
Exterior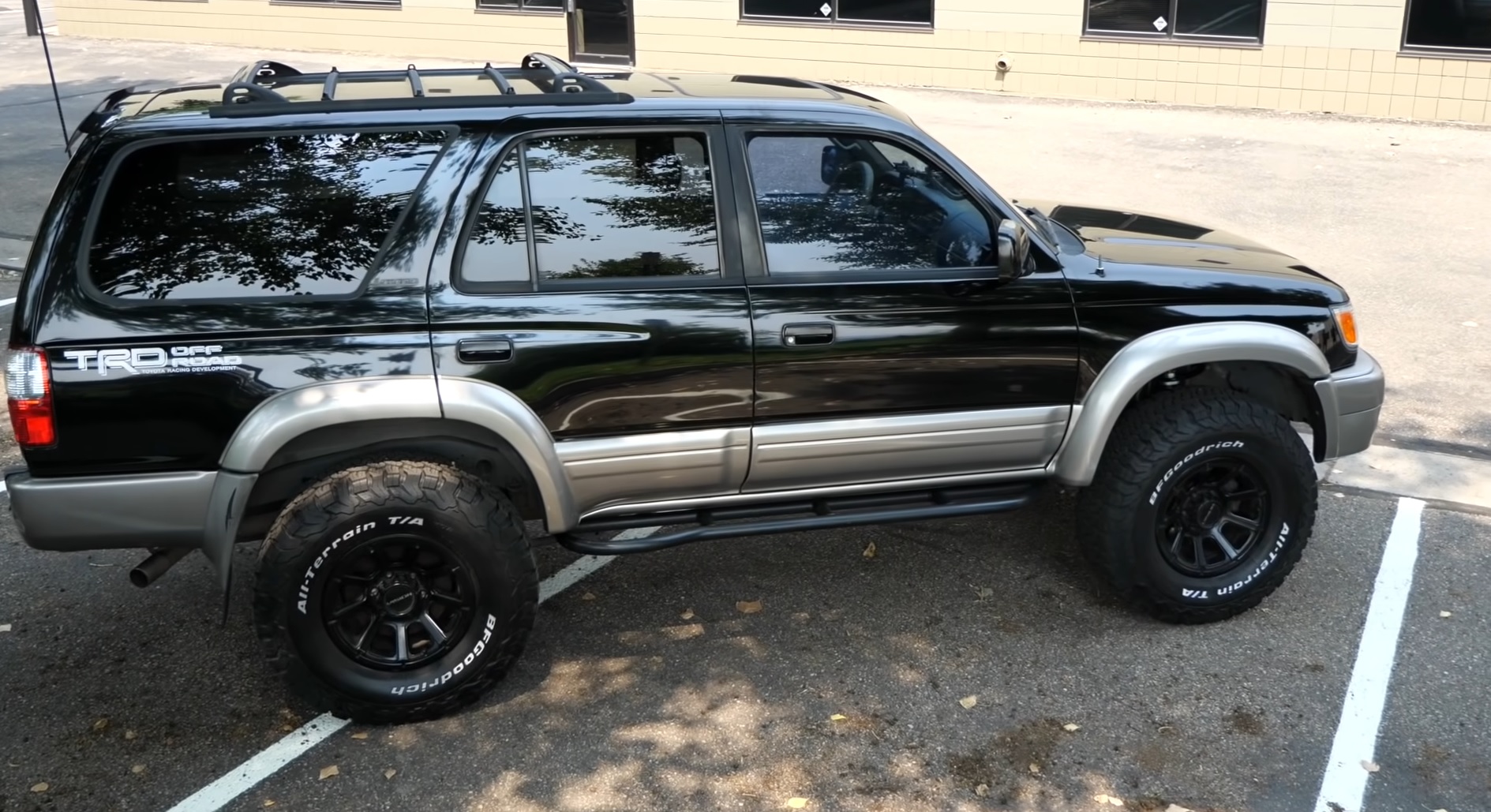 I never liked the look of the second generation (1990 to 1995), but I think the third-gen 4Runner doesn't look out of place on the road in the 2020s. Dare I say, this generation has a rugged SUV look that the fourth-gen models from 2003 lost.
Naturally, the 2001 Toyota 4Runner boasts the exterior upgrades pioneered at the start of the generation: smoother angles and a longer wheelbase. This vehicle also sits high above the ground to allow it to handle offroad obstacles. However, as a result, shorter people struggle to clamber into the 4Runner.
Interior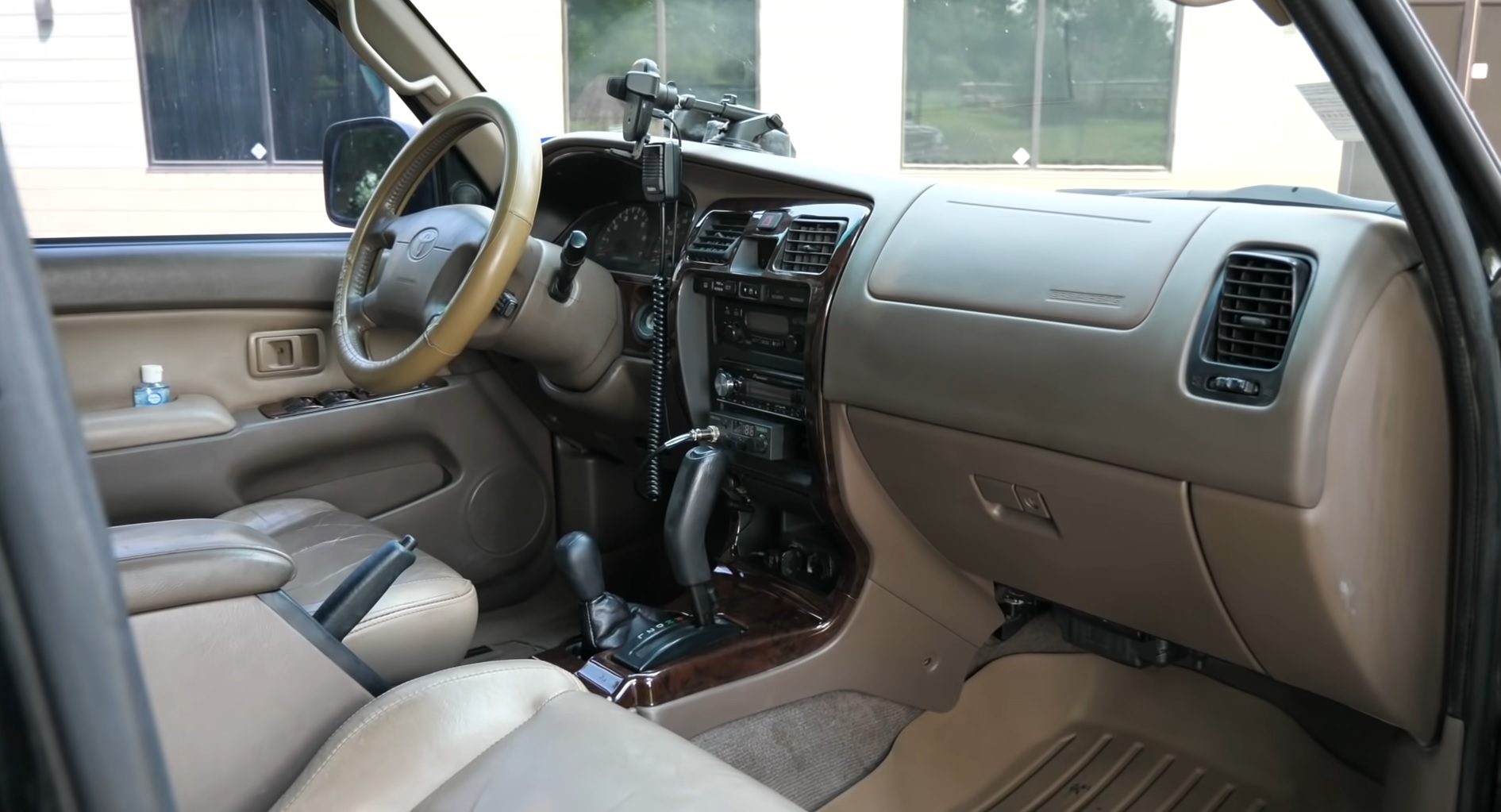 The 4Runner's 2001 model has a roomy interior, which was improved at the start of the generation in 1996. Therefore, third-gen models got more leg room thanks to the increased wheelbase. 
The front legroom is 42.6 inches, and the headroom is 39.3 inches, while the rear headroom is 38.7 inches, and the legroom is 34.9 inches. 
As you'd expect in a 2001 vehicle, the interior isn't flashy, but that's a running theme with 4Runners even today. However, it isn't as spartan as, say, a Wrangler from the same era, but don't expect luxurious finishes unless you get the higher trims (more on these later). But, I'm not complaining as the 4Runner has always been a utilitarian 4-by-4, and its interior reflects this fact. 
There's ample storage in the way of cup holders, cubbyholes, glove compartments, and door pockets. 
MSRP Value and Current Value
At launch, the 2001 4Runner had an MSRP of about $27,000 for the lowest-specced model and up to $36,000 for a top-of-the-line model. 
Presently, according to Kelley Blue Book, you can get a basic 4Runner with 2WD for as low as $5000. The 4WD models are the most popular, so their current value is about $17,000.
2001 Toyota 4Runner Deep Dive: Features and Specs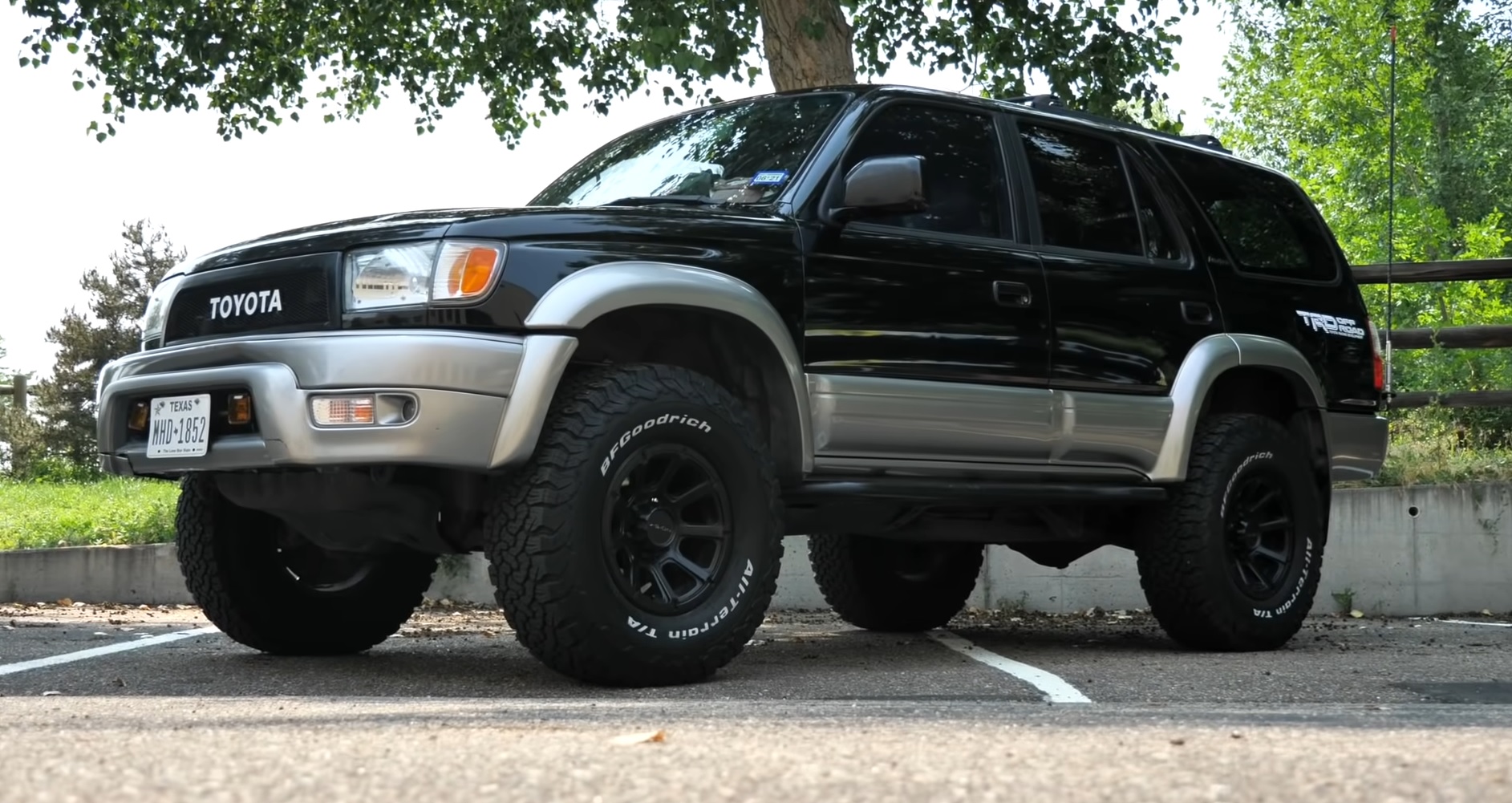 Trim Levels
Toyota opted to do away with the Base trim in 2001, leaving just the SR5 and the more expensive Limited. Both these trim levels had either 2-wheel or 4-wheel-drive variants. The 4-by-4 models were the most popular, with the 4WD SR5 trim winning the most hearts for its balance between affordability and functionality. 
This generation also dropped the two-door 4Runners that, I think, were an attempt to keep up with the Wrangler. 
Limited trims got a fancier interior with leather trim seats and steering, plus wood-grain dashboard trim as standard. You could still get these in your SR5 at an extra cost. 
Still, Toyota gave all 4Runner models standard features like ABS (anti-lock brake system), Vehicle Skid Control, a power rear window, and cruise control, among others. 
I would recommend avoiding the costlier Limited trim and opting for an SR5 with 4WD to save your cash.
Engine Options & Transmission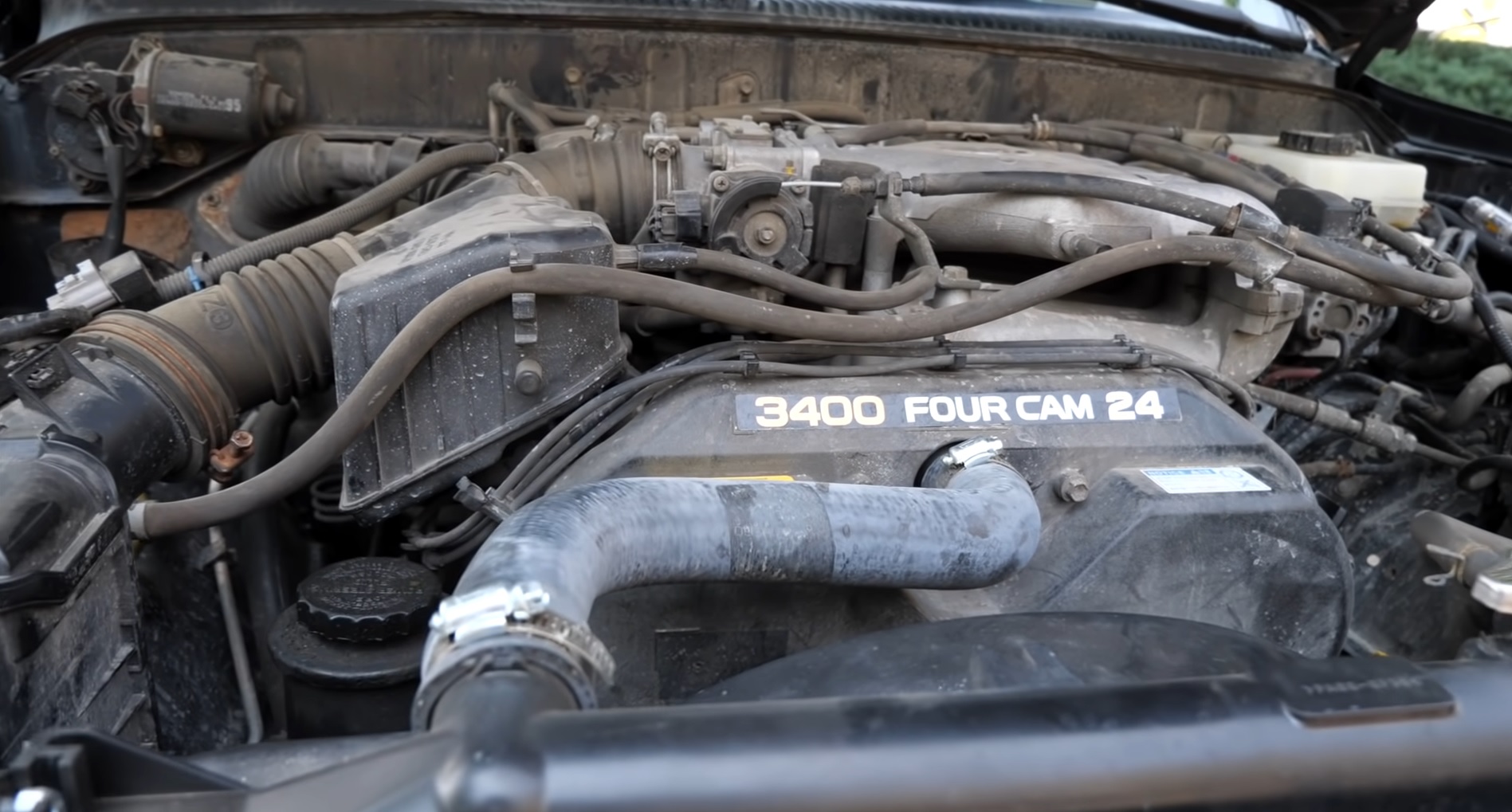 The 2.7-liter four-cylinder engine found in the previous 4Runner years was discarded in the 2001 lineup, leaving the 3.4-liter V6 as the only option. The smaller engine was sluggish, and its fuel economy was no better than the V6, so I agree with Toyota's decision to drop it.
Still, the V6's 183 horsepower and 217 lb-ft of torque are shadowed by present-day SUV powerplants. You'll notice this lack of power when trying to keep up with other vehicles on the highway. 
But, I wouldn't buy this vehicle to drive on the pavement; it's meant for rough terrain where acceleration and top speed are moot. 
Mated to this engine is a four-speed automatic transmission. Sadly, the 2001 model no longer has a manual option, which I would prefer. 
Still, Toyota is known for building reliable transmissions, and this one is no different; it can handle the rigors of offroading. In fact, owners attest that these transmissions (and engines) can last well over 200,000 miles if properly maintained.
Drivetrain
As I mentioned earlier, there are 2WD and 4WD 4Runner models across both trim levels. The third-gen models benefitted from a new chassis, different from the pickup-truck platform used in previous generations. 
So, despite 2001 4Runner's body-on-frame design, its on-road performance was greatly improved. Traction Control was a standard feature in all models – the 4-wheel-drive models got Toyota's Active TRAC traction control. 
The front and rear got independent coil springs as opposed to leaf springs, and this improved the vehicle's handling and ride comfort, which was too truck-like in the previous generations. 
Toyota gave the 2001 4Runner a differential lock that locked three of the wheels (two rear and one front) for better performance on mud. 
Safety Features
The 2001 4Runner's stability control and traction control features reduce its chances of losing control on the road. However, this is still an SUV with a high center of gravity, so it's prone to rolling over. In fact, the NHTSA gave this vehicle two stars out of five in their rollover resistance tests.
Thankfully, side and front-crash tests yielded positive results, with the NHTSA giving the 4Runner ratings of five and four stars respectively in both tests.
The 4Runner got an overall 'Acceptable' rating from IIHS tests. It has both driver and passenger airbags as well as seatbelt pre-tensioners. These features, as noted in IIHS crash tests, improved the 2001 model's front-impact protection.
Cargo and Towing Capacity
You get a spacious cargo capacity of 44.6 cubic feet in the 2001 Toyota 4Runner. You can extend this to 79.8 cubic feet if you fold down the rear passenger seats. The 2WD model has a payload capacity of 1,650 lbs, which is more than the 4WD model's 1,360 lbs. However, all models can tow up to 5,000 lbs. 
Fuel Economy
Sadly, the 4Runner isn't known for its fuel efficiency. This SUV is a guzzler; the 2WD models consume 17 mpg in the city and 19 mpg on the highway while the 4WD versions consume about 15 mpg and 18 mpg in the city and highway, respectively. 
Common Problems with the 2001 Toyota 4Runner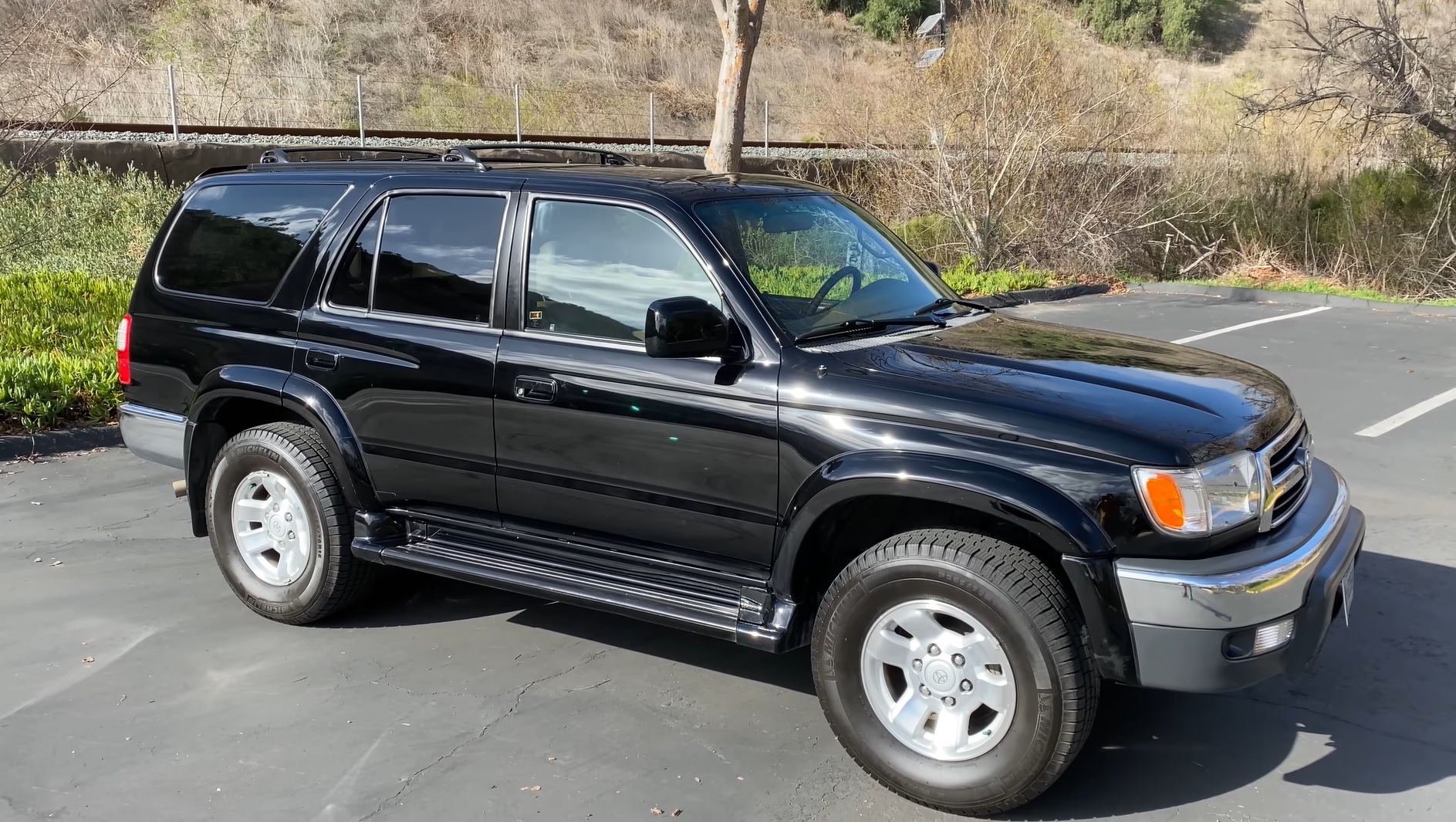 Automatic Transmission Issue
If your 2001 4Runner has clocked at least 125,000 miles, you're likely to experience rough shifting or may fail to shift into some gears. Sadly, this problem isn't isolated to just the 2001 model; it's common in 4Runners from the second to the fifth generation.
According to RepairPal, this problem can be fixed by replacing the shift solenoid.
Frame Rust
Unfortunately, this is a problem common in most third-gen 4Runners, not just the 2001 model. Be sure to thoroughly inspect underneath the car for signs of rust, especially if the vehicle was used in a salt belt state. 
According to CarComplaints.com, some owners complained that the rust was so bad that parts of the frame broke off. There are also complaints listed by the NHTSA of the stabilizer bar breaking due to the rusted frame.
There are also complaints of the rust extending to the bumper in some vehicles. In this case, the bumper would have to be replaced. 
Difficulty Starting
The 2001 4Runner's rusting issue may sometimes extend to components like the starter. According to Repair Pal, the vehicle may sometimes fail to start because there's some rust in the starter's solenoid contact. 
Thankfully, you may not need to buy a new starter; simply replace the solenoids, and the vehicle should work fine. 
Brake Master Cylinder Issue
This problem is common in the third-gen 4Runners, and a few second- and fourth-generation models. Owners mainly experience a loss of braking, a hard brake pedal, and sometimes, a spongy pedal. In most cases, this is caused by a faulty brake master cylinder, which would need to be replaced.
According to Repair Pal, this is a common problem in 4Runners that have clocked 125,000 miles.
Worn Out Timing Belt
High-mileage 4Runners' timing belts are known to wear out. If you're buying a 2001 model, confirm whether the belt was recently replaced or, inspect it if you can. If it's old, you'll notice cracks on the belt, a sign that it might snap soon.
Worn Out Brake Rotors
4Runners from the second generation onward are known to have brake rotors that quickly wear out. The sign of this is a vibration in the brakes and steering wheel when you step on the pedal. To fix this, you'll need to replace the brake rotors and the brake pads.
2001 Toyota 4Runner Recalls
According to the NHTSA, there are three reported recalls of the 2001 4Runner. In the table below, I've broken down these recalls and the interventions made in each.
| | | |
| --- | --- | --- |
| Recall Date | Problem | Solution |
| May 2005 | A manufacturing defect in the front ball joint caused it to wear out faster than normal. As a result, there was a risk of the ball joint detaching from the knuckle, making the vehicle difficult to steer. | Affected models had the lower ball joint of the front suspension replaced. |
| March 2006 | Aftermarket lights by Pro-A-Motors failed to meet vehicle safety standards. | The manufacturer refunded owners of vehicles with these aftermarket lights. |
| May 2006 | Aftermarket side reflectors by CK Motorsport Inc failed to meet safety standards. | 4Runners with these aftermarket reflectors had them replaced by the manufacturer. |
2001 Toyota 4Runner Accessories
As much as you may love your 4Runner as it is (and rightfully so), I still recommend getting accessories that will improve the SUV's look and functionality. Below is a look at three accessories I wouldn't do without in my 4-by-4.
Auxiliary Lights

I suppose you're planning to go on several adventures with your 2001 4Runner. This vehicle's offroading capability means that you might find yourself in the middle of nowhere after dark at some point. 
Auxiliary lights can either be spotlights, light bars, or driving lights. I prefer light bars because they illuminate a wider area, and they're perfect when driving on trails at night. 
The Nilight LED Light Bar is my top recommendation because it's inexpensive. The Rigid Adapt E Series is also one to consider if you have $2000 to spend on a light bar.
Recovery Straps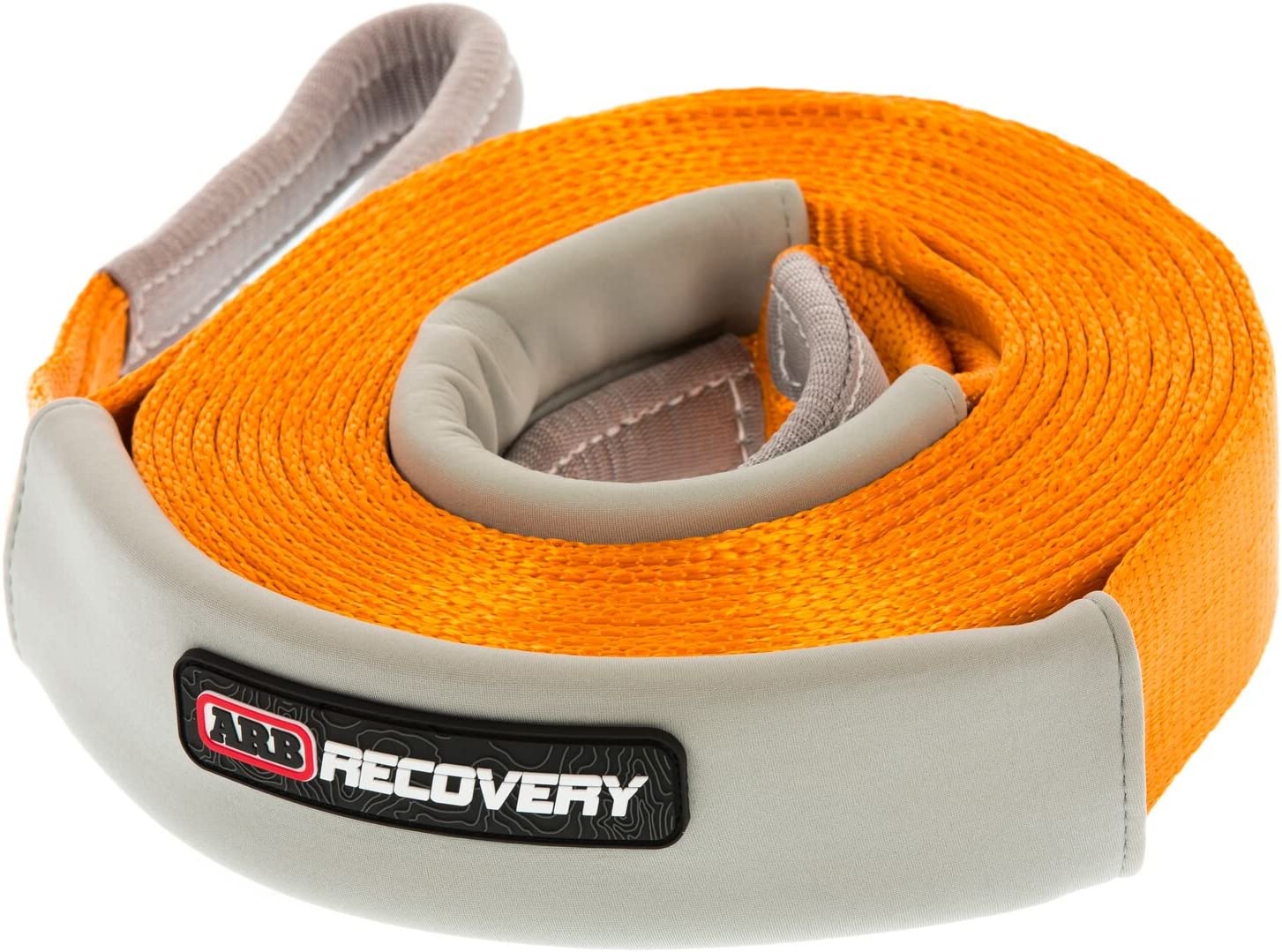 If you're serious about offroading (and I'm sure you are), then you need recovery straps because let's face it, you're going to need them at some point. There are different types of recovery straps made from materials like polyester or nylon. 
Nylon straps have more of a stretch, and they work best in low-traction situations like mud, snow, or sand, where the pulling vehicle needs to gain some momentum. Polyester straps work best where there's traction. 
I would recommend a nylon recovery strap like the ARB Snatch Straps.
Winches
Winches are important accessories because you'll eventually need to pull your 4Runner out of a murky situation. As you look for a winch, make sure the one you choose can pull the weight of your 4-by-4. To find this out, multiply your vehicle's weight by 1.5; the product is the weight rating your should choose for your winch.
A 2001 4WD 4Runner has a GVWR of about 5250 lbs. Therefore, the winch you choose should be rated to pull at least 8,000 lbs since the vehicle's weight multiplied by 1.5 is 7,875. I recommend this Smittybilt winch for your 4Runner.
2001 Toyota 4Runner Competitors
2001 Honda Passport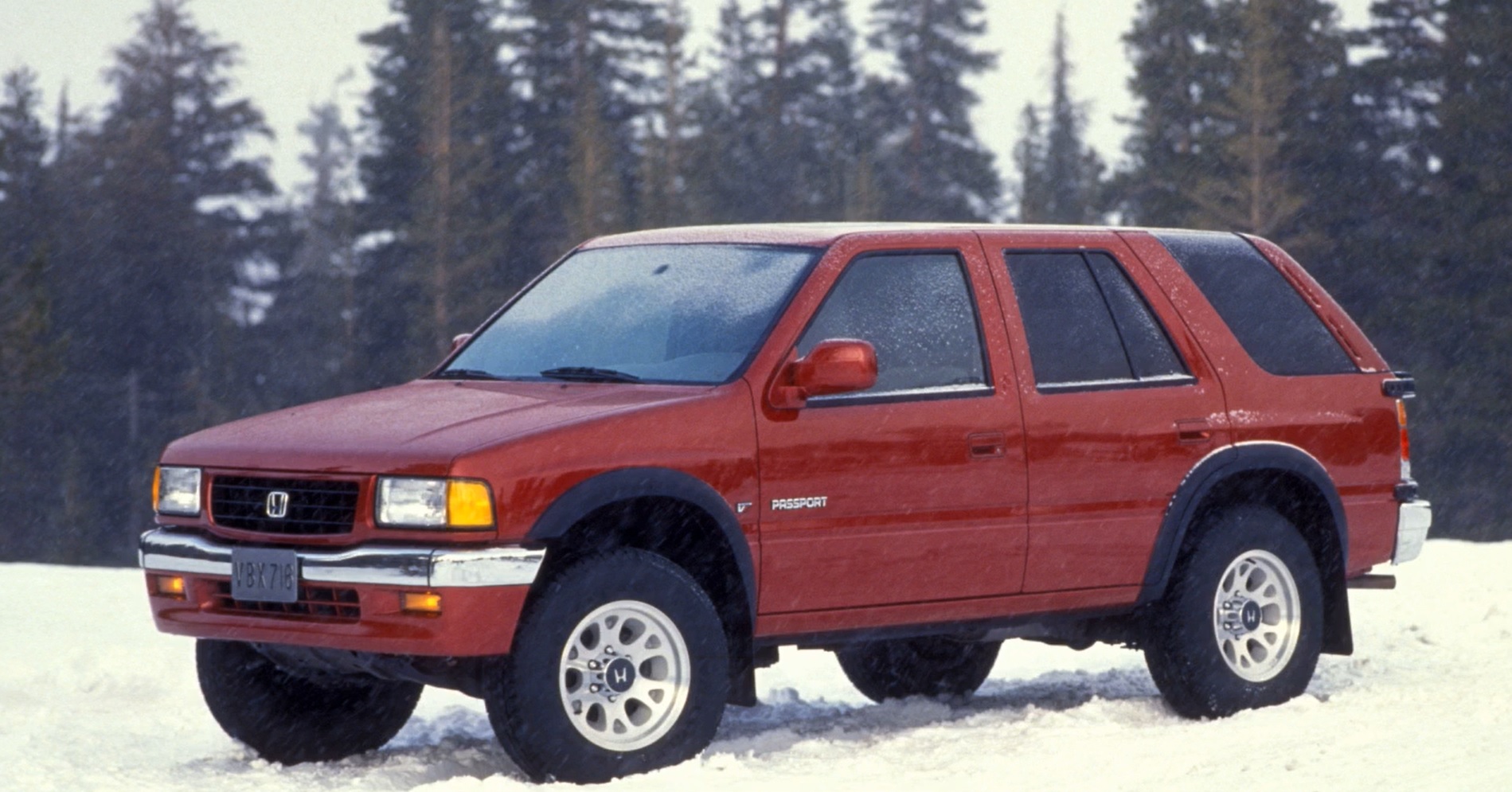 Back in 2001, the Honda Passport was largely overshadowed by its competitor, the more popular Toyota 4Runner. However, this in no way diminishes its performance and offroad capabilities, which were at par with its competitors. 
The 2001 Passport was built by Isuzu, and so it had a striking resemblance to the Rodeo. In fact, it started its life as merely an Isuzu Rodeo with a different name. Thankfully, by 2001, this vehicle had taken on a life of its own and earned a following, albeit modest. 
Just like the 2001 4Runner, the 2001 Honda Passport only has a single engine option; a 3.2-liter V6 that can churn out 205 horses. This is where the Passport shines over the 4Runner. Plus, its fuel economy is better, with a rating of about 17mpg in the city and 21 mpg on the highway. Granted, this is just marginally better than the 4Runner, but it's still better. 
Buyers had the option of either a 4-speed automatic transmission or a 5-speed manual, with the manual offering the best offroad performance.
There are just two trim levels of the 2001 Passport: LX and EX. Both have 2WD and 4WD versions, but I'm a 4WD fan and would choose that any day.
2001 Chevrolet Blazer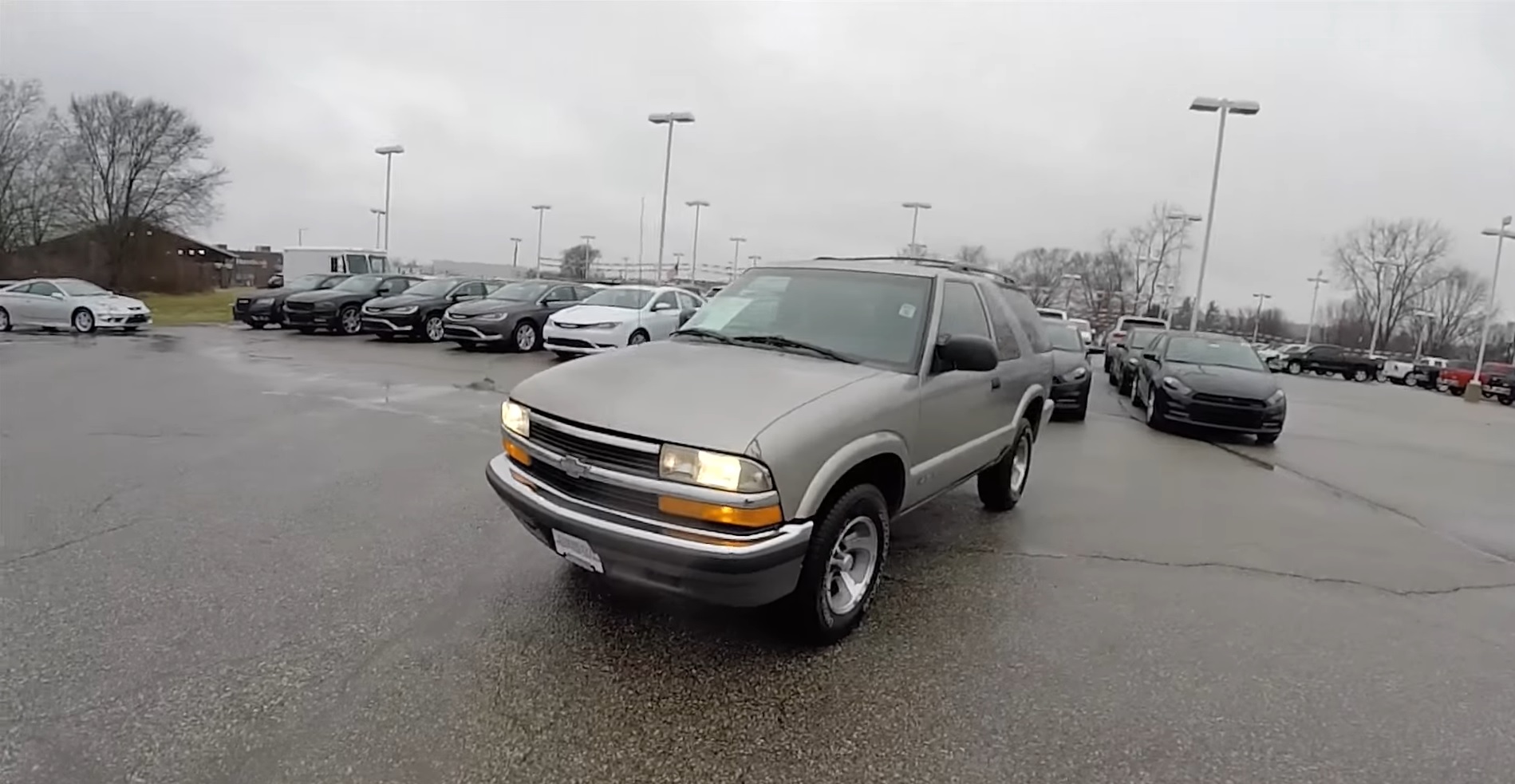 I'll be honest; I think the Blazer is an ugly vehicle. I know some of you might disagree, but, the two-tiered headlights just don't do it for me. That said, this is still a worthy competitor to the 4Runner, not because of its looks (because it has none!) but because of its performance.
Chevy had made a name for itself by 2001, and the Blazer had amassed a significant fanbase made up of young and hip buyers.
The 2001 model had four trim levels: LS, Xtreme, LT, and Trailblazer, with a single powerplant available across all models – a 4.3-liter V6. Although this is a large engine, it could only churn out 190 horsepower, but it had a decent 250 lb-ft of torque.
Owners had the choice between 2WD and 4WD models, and there were also 2-door and 4-door versions. Transmission-wise, you could choose between a 4-speed automatic or a 5-speed manual that was only available in the 2-door models. 
Unlike the 4Runner, the Blazer had an automatic 4WD mode that would kick into four-wheel drive whenever a loss of traction is detected.
2001 Ford Explorer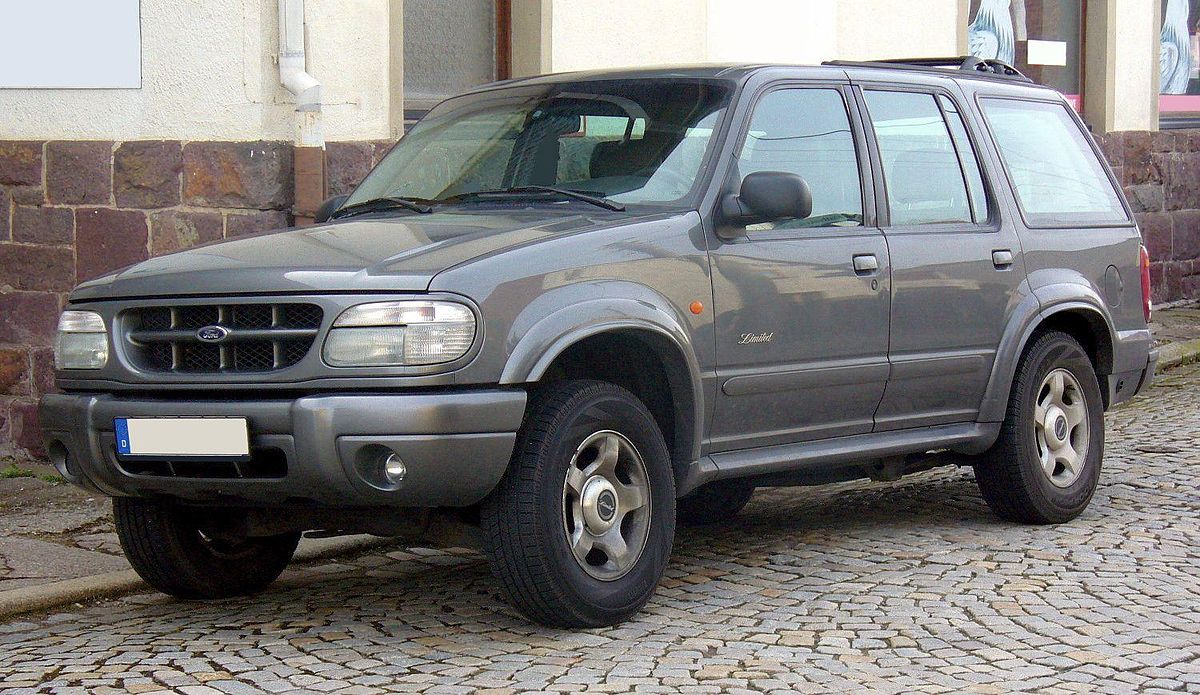 There's no doubt that Ford's offroaders are as legendary as the Jeeps of this world. Think about the brand and the iconic F-150 comes to mind, but the Explorer also deserves its own place in history.
By 2001, the Ford Explorer was in the final leg of its second generation, which had introduced a more rounded shape that improved aerodynamics. There's a turn-of-the-century aesthetic to the 2001 Explorer that is also present in the 2001 4Runner, Blazer, and Passport. 
There's no doubt that the 2001 Ford Explorer has a rugged look that underscores its offroading DNA. Under the hood, it came with a 4.0-liter V6 as standard, an engine that produced about 205 horsepower and 240 lb-ft of torque. Ford offered an optional 5.0-liter V8 for those with a thirst for more juice. 
There were four trim levels available: XLS, XLT, Eddie Bauer, and Limited. All trims had both 4WD and 2WD models, but the XLT had an all-wheel drive model as well. Ford also offered either a four-speed or a five-speed automatic transmission, with the latter performing best in towing functions.
Frequently Asked Questions
Question: How many miles can a 2001 4Runner last?
Answer: Toyota 4Runners can last at least 200,000 miles, at least according to a study done by iSee Cars. If well maintained, the 4Runner can even run for 300,000 miles.
Question: Can you switch to 4WD while driving 4Runner?
Answer: Yes, you can switch to 4WD while driving as long as you're driving at less than 50 mph. 
Question: Is the 2001 4Runner full-time 4WD?
Answer: No, the 2001 4Runner has part-time 4WD with a two-speed transfer case.
Should You Buy the 2001 4Runner?
The short answer is yes. If you're looking for an offroader from the early 2000s, the 2001 Toyota 4Runner is an excellent choice. Despite the common problems I listed above, this SUV is still reliable if well maintained and it can run for over 200,000 miles.
I admit that its fuel economy is a bit disheartening, but this is no worse than what you get from its competitors from the same era.
When shopping for a 2001 4Runner, keenly inspect the frame for rust and run the other way if you spot serious signs of this.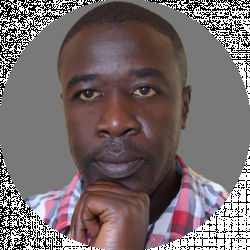 Latest posts by Barry Juma
(see all)