The 2014 Toyota 4Runner belongs to the 5th Gen 4Runners. After the iconic 4th gen came to a halt in 2008, Toyota introduced the much more advanced 5th generation of 4Runners. Toyota made plenty of improvements to this lineup. The only drawback, however, was the discontinuation of the V8 model.
Since its debut in 2009, there have been a couple of facelifts to keep up with the industrial trends. The 4Runner is based upon the FJ Cruiser platform. This time, the features were much more premium than the previous gen, such as the Kinetic Dynamic Suspension System and Crawl Control. The all-time 4-wheel-drive is only available in the Limited model. Welcome to our 2014 Toyota 4runner Guide.
2014 Toyota 4Runner Specs 
All trim levels had only one engine option, the 4.0L V6. So any model, which you will be looking into will only have the 4.0L V6 paired with a 5 Speed automatic transmission. 
2014 Toyota 4Runner Variants/Trim Levels
There are three variants of the 2014 Toyota 4Runner – two of which are carried over from the previous 4th gen model; the SR5 and Limited. SR5 is the base model 4Runner, while the Limited is the premium model with all the bells and whistles. 
If you want something between SR5 and Limited, the 5th gen offered another model known as the Trail.
SR5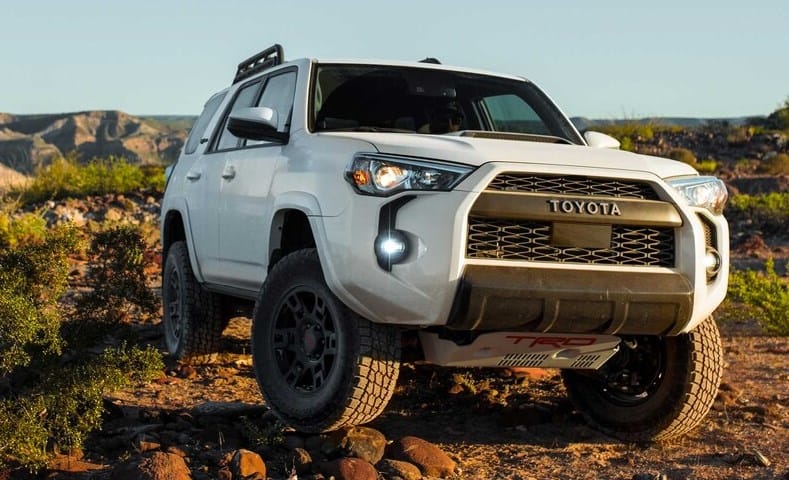 SR5 is the standard base model, which has the minimum level of amenities to make it cost-effective. It is also the cheapest model in the 4Runner lineup. 4 wheel drive is available in all trim levels, including the SR5, but it was an added option. So you will find 2-wheel-drive SR5s in the market as well. These will have the lowest asking price. 
Trail
The trial model is only available in 4 wheel drive. Unlike the 4-wheel-drive in the Limited model, this is a partial 4-wheel-drive and not the full-time 4-wheel-drive. This one is equivalent to the sport model in which you can add some extra exterior mods. It comes with the Toyota Kinetic Dynamic Suspension System. 
Limited 
The top of the line 4Runner is the Limited, available in both 2-wheel-drive and 4-wheel-drive setup. If you are looking for a full-time 4-wheel-drive, then this is what you should get.  
2014 Toyota 4Runner MPG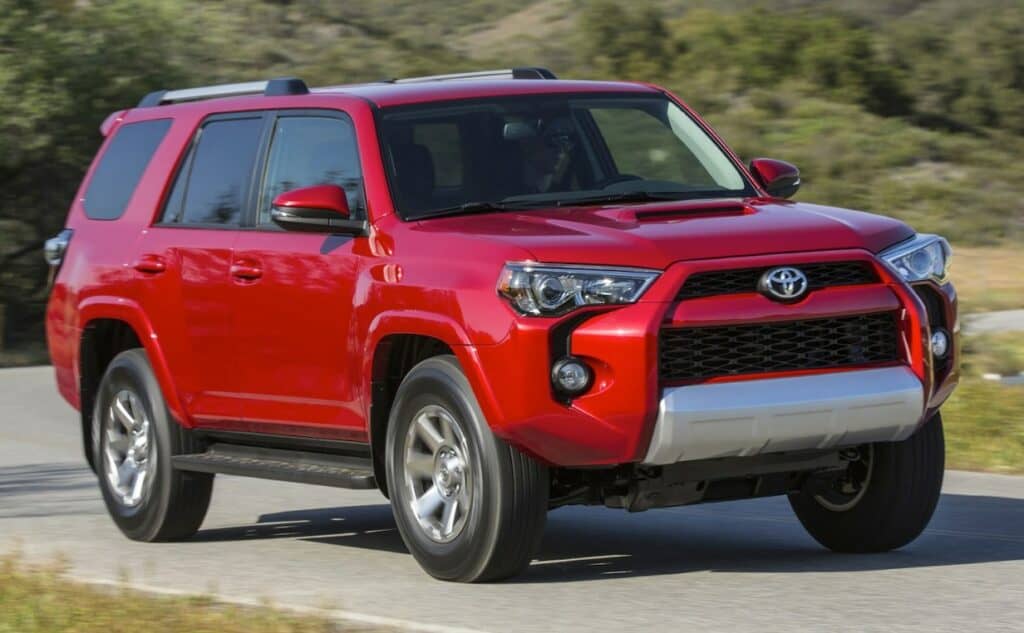 2014 Toyota 4Runner trim levels

MPG City/Highway
SR5 2WD 17/23

SR5 4WD 17/22

SR5 Premium 2WD 17/23

SR5 Premium 4WD 17/22

Limited 2WD 17/22

Limited 4WD 16/21

Trail 4WD 17/22

Trail Premium 4WD 17/22
2014 Toyota 4Runner Prices
Toyotas are known to retain their value – thus depreciate less compared to any other competitor. 
The 4th gen retains their value a little better than the 5th gen models. When we look at the used market, the rates for used vehicles have skyrocketed because brand new ones are not available due to silicon chips shortage in the whole industry. Because the buyer can not buy a new car – the used ones are being preferred. Thus the rates have gone up quite a lot. 
In the market, the cheapest one is going for $15k, while the most expensive 2014 Toyota 4Runner is going for $40K. The price depends on the condition and the number of miles it has on the gauge cluster. The prices also vary according to the trim level. SR5 would be the least expensive, while the Limited models would be the most.
The best option would be the Trail model as it has a 4-wheel-drive as standard, and it also comes with better suspension. A cheap, well-maintained SR5 with a clean title could also be a good choice if you can find a good deal. 
Make sure to go for the 4×4 model to get the most bang for the buck. The all-time 4×4, however, only comes with the Limited trim, which is why most of the offroading builds are using the Limited model as their base and not the Trail model. 
2014 Toyota 4Runner Accessories
2014 Toyota 4Runner Bumper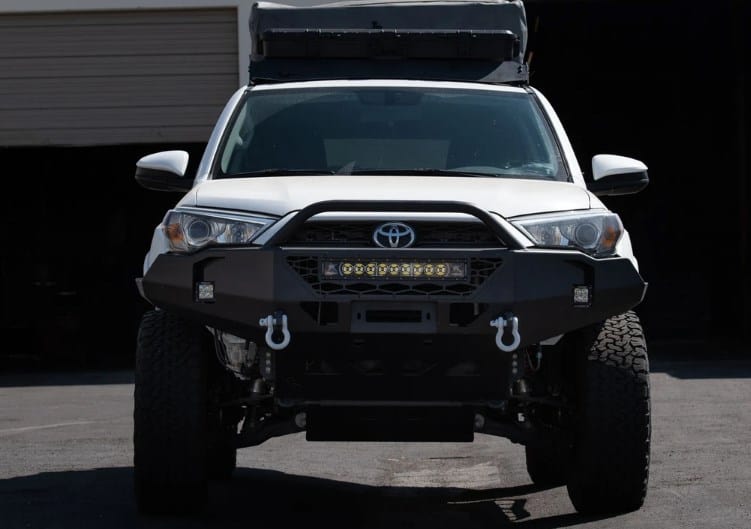 To modify your Toyota 4Runner to be an Overlander; the most crucial step would be adding an aftermarket rear bumper. These aftermarket rear bumpers come with mounts necessary for holding camping gear, a spare tire, gas cans, etc. Some aftermarket rear bumpers also come fitted with a hitch receiver.  
Installing these bumpers is a whole different story. The aftermarket bumper installation would need a lot of modification and some extra parts. You would need to replace the crash beam with an aftermarket one. On top of this, you would have to replace some mounts to make the aftermarket one fit in properly. 
All in all, installing an aftermarket front and rear bumper is a considerable improvement, but you would have to struggle a bit to get it done. Once you have installed the aftermarket front and rear bumpers, you can think about putting on bigger tires and lifting your 4Runner a couple of inches. You can find tons of different options here. 
2014 Toyota 4Runner Camping 
There are plenty of camping accessories available in the market, which you can put on your 4Runner. The best options are those, which are neither too expensive nor too cheap. They will justify their cost, and you would not have to face buyer remorse later on. Here is a link to Amazon, where you can find tons of camping accessories.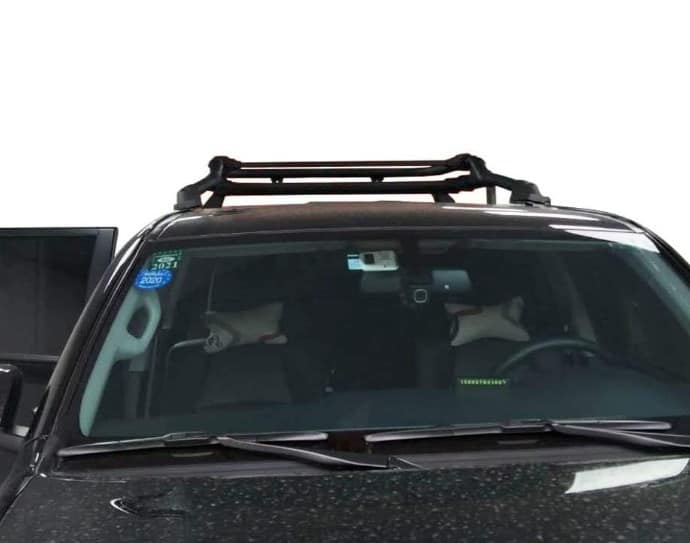 One of the most convenient mods, which you can put on your Toyota 4Runner is a roof rack. It provides a lot of utility and freedom as you can put your rooftop tent on it, mount your mountain bike, tie your luggage, etc. Even if you do not use it often, it is a statement that your 4Runner is ready to go on adventures offroad.  
Best 2014 Toyota 4Runner Replacement Parts
2014 Toyota 4Runner Tires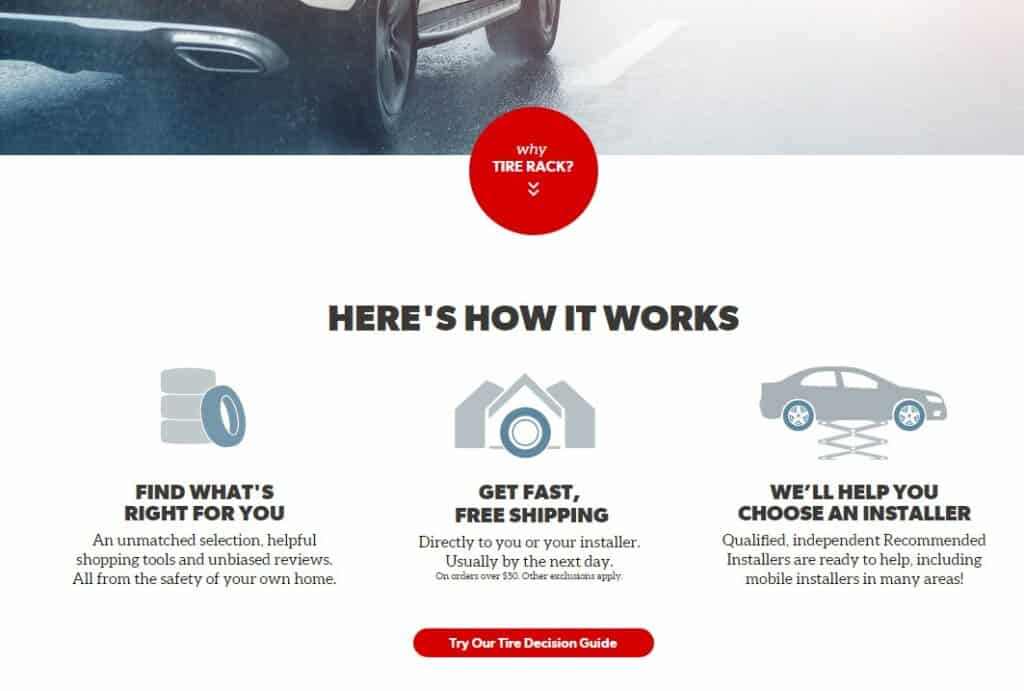 Tires are where you should never cut corners. Tires are the only thing, which touches the ground. There is no other connection, and if the connection is loose, you will face problems. First, if your tires are worn-out, change them. If you will take your 4Runner offroad, replace the stock ones with offroad tires for a better grip. 
In winters, you should have winter tires without a second question. Offroading with all-season tires in winters can quickly become a nightmare. If you are going through hilly areas in winters, then winter tires would be the go-to option; No matter how much technology your vehicle has to prevent sliding, it would not be able to do so – without winter tires.   
If you want to buy tires online, you can check this website called tirerack.com. They have a staggering fitment tool, which helps you find the right match for your vehicle. You can easily find the tires, which you need for your Toyota 4Runner there on tirerack.com. 
The best option is to buy your tires physically. We say this from experience, which we have accumulated in these past few years – the best option is to buy your tires physically. You will see precisely how they are without a window, which separates you from them. 
The only drawback to buying offline is the unavailability of options. At physical stores, you might not find that sea of options, which you can find online. 
If you have made up your mind to buy online, then the best option would be tirerack.com.
2014 Toyota 4Runner Air filters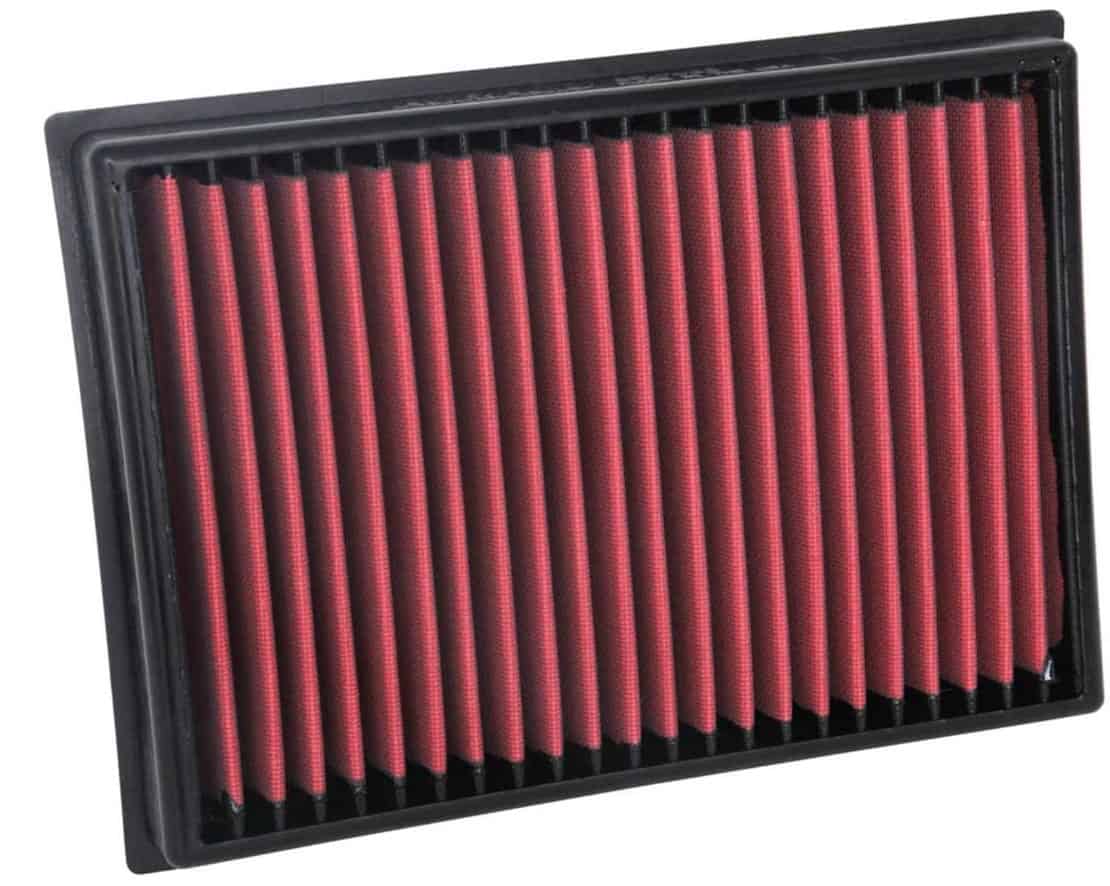 There are tons of different options to choose from – We have looked over numerous options and have shortlisted some of the best ones available in the market. First, you have to decide what route you are going to take in terms of modification. 
If you want to have a stock-like performance, then you can simply buy the OEM ones. And if you want something better than a stock air filter, then we have got you covered. Down below, we have discussed some other options as well. 
The OEM air filter would give you stock results, which you can find here on eBay. It is the one, which will fit perfectly in your 2014 Toyota 4Runner. These air filters have pretty good reviews, and why not? You can never go wrong with OEM. Moreover, you can find the OEM cabin air filter here. 
If you are looking for something better than OEM, you can go with the permanent washable AEM filter, which gives you two mpg gains. As the K&N bought the company that made AEM filters, you get the performance of K&N at AEM prices.
Due to the boom in demand, you might not be able to find one of these. Although here is a link that you can try. You might find the AEM or K&N filter a little expensive than the OEM ones, but it is worth it as you would not have to replace these aftermarket ones at every oil change because they last much longer than OEM. 
2014 Toyota 4Runner Headlights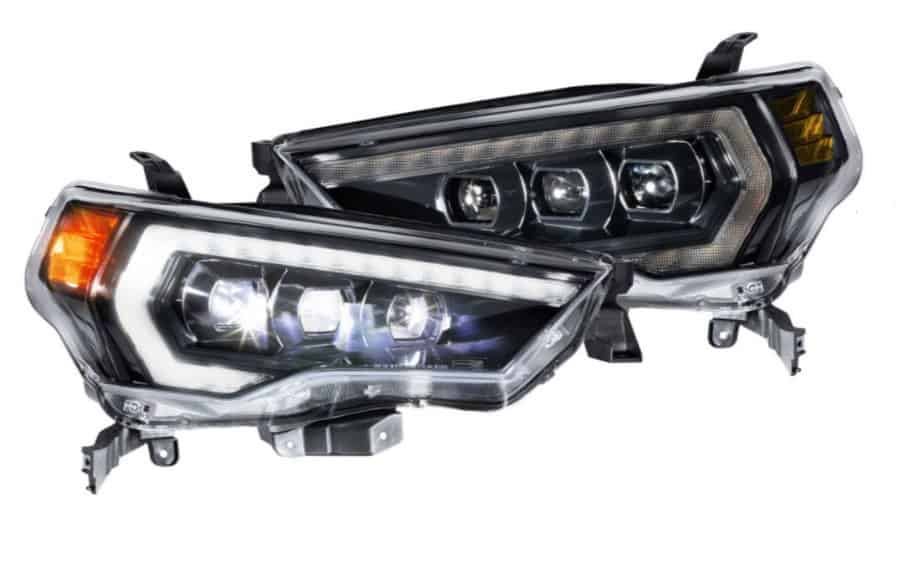 If you are looking to upgrade the looks of your 4Runner, the most impactful upgrade would be the aftermarket headlights. There are plenty of headlights available in the market at different rates. You can see which ones suit you the best. We have reviewed two types of aftermarket headlights, which you can choose from:
Morimoto headlights
They have tons of different design options, which you can browse through here. The only draw in these headlights is the higher cost as they are high-end products. 
Alpha Rex
The other option is a lower-end aftermarket headlight known as the Alpha Rex. Here is the link where you can view them, and if you like them, you can order from their website. 
2014 Toyota 4Runner Brake pads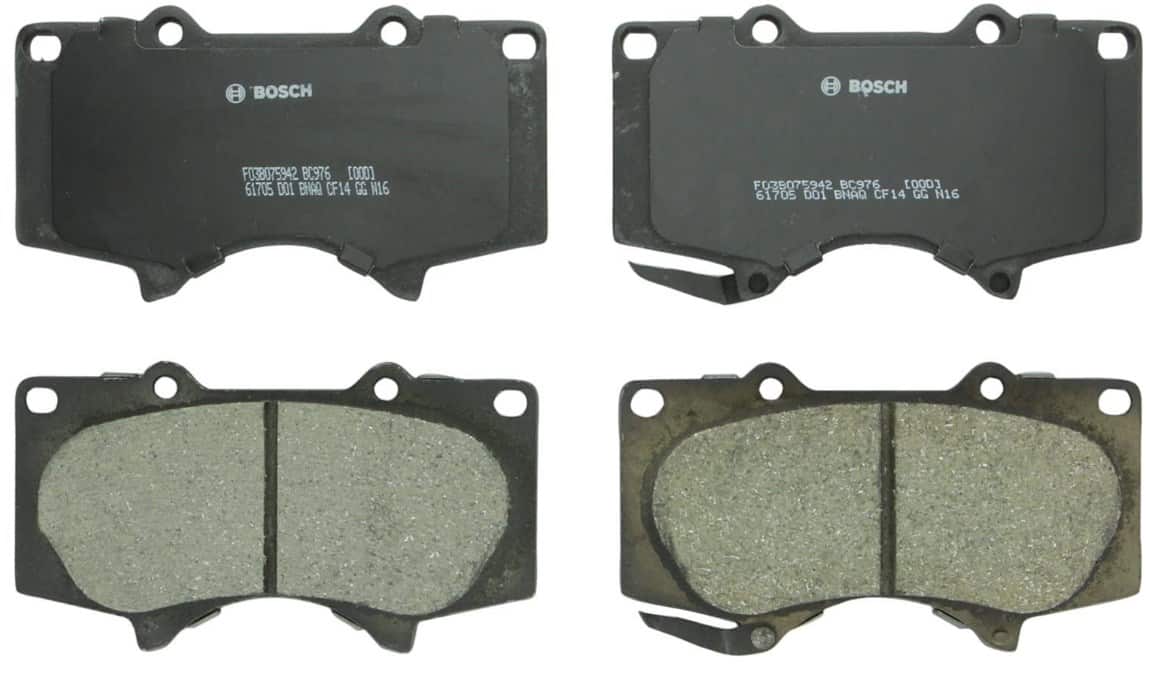 Safety comes first, and with that said, your brakes are super important – Whether or Not, you are going to avoid a mishap depends on your brakes. If you are towing a lot of weight, your brake pads will not last that long. And if you are buying your 4Runner used, you should inspect the condition of rotors, brake pads, and calipers. All the brake lines and the brake fluid should be in tip-top shape. 
The best option to increase the braking power is to replace the brake pads, which get worn out the most – of all the other braking components. To avoid improper fitment, it is best to go for the OEM brake pads. On the contrary, here is a link to Amazon's choice brake pads, which you can put on your 2014 Toyota 4Runner.
Even with a massive set of wheels and added weight, the OEM brakes work completely fine. If you have an issue with the OEM brakes when everything seems okay, brake lines or brake fluid needs replacement. Most of the time, a simple bleed can help remove those air pockets, which reduce brake performance.      
2014 Toyota 4Runner Mods
2014 Toyota 4Runner Window Visors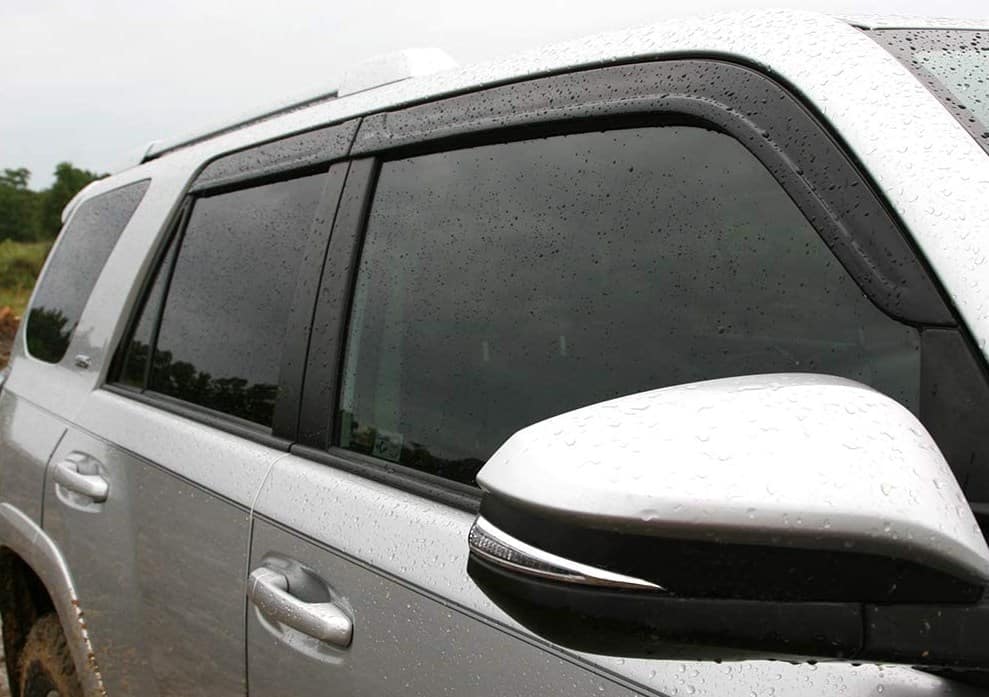 Autoventshade AVS window visors are one of the best-rated visors in the market. These visors can help you solve the fogging problem of your windshield as you will be able to slightly open the window to have the airflow inside the cabin. 
Another one of its benefits is that in good weather conditions, you would not have to turn on the air conditioner, and as a result, you will be adding more miles to the gallon. Here is a link to Amazon, where you will see the window visor that will go with your 2014 Toyota 4Runner.   
2014 Toyota 4Runner Blackout Badging Kit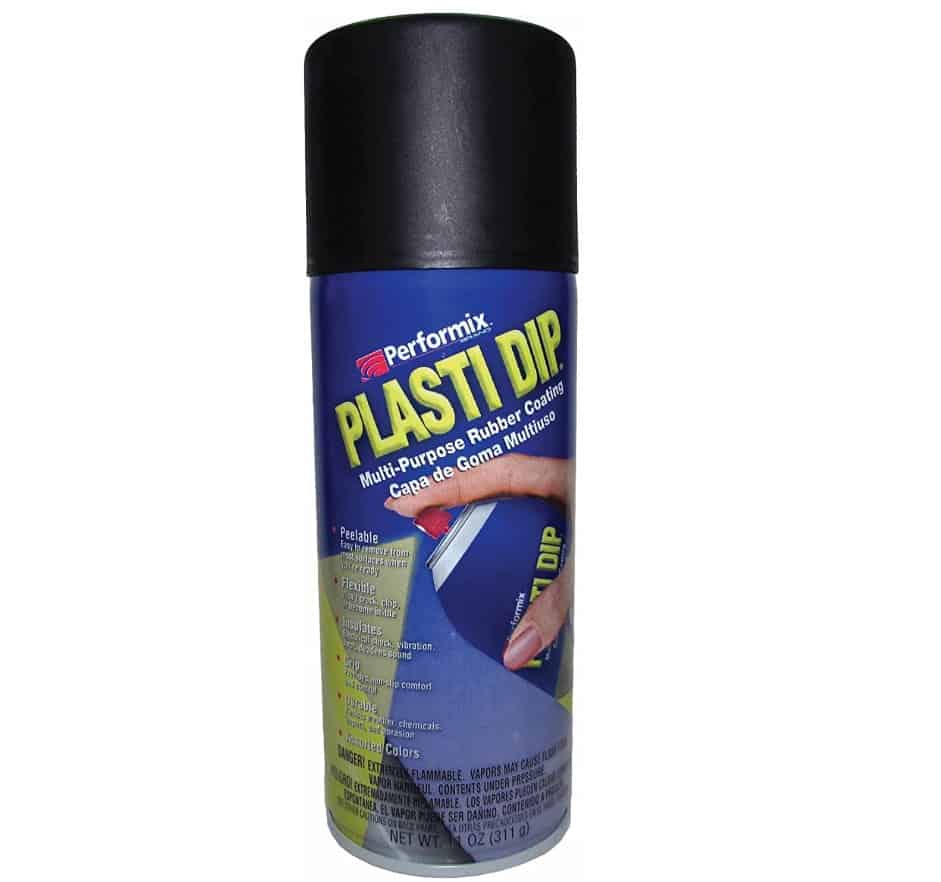 One of the most inexpensive and badass-looking mods is the blackout badging kit. You can have black caps for all of your badges on your Toyota 4Runner. You do not need to take out the originals to install the black ones. They are sticky caps, which stick right on top of the OEM badges. 
Another way to get those blackout badges is to spray Plasti-dip on them, which you can find here on Amazon. 
2014 Toyota 4Runner Lift Kits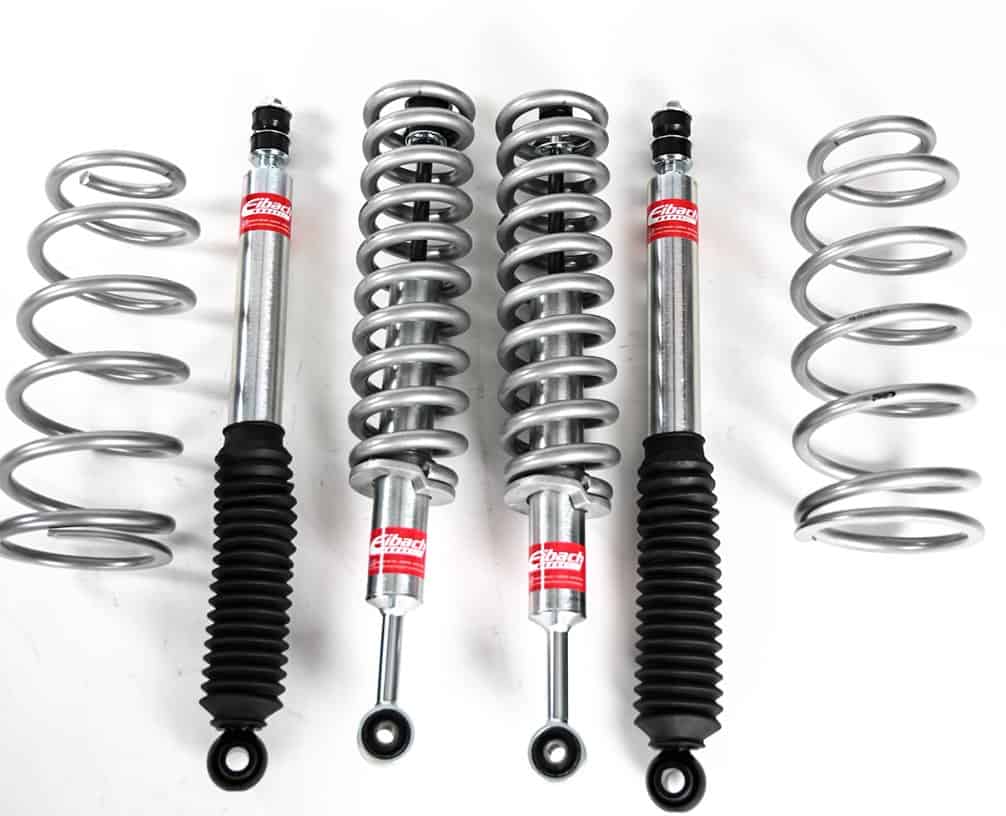 One of the mods, which makes a day and night difference is the lift kit on your Toyota 4Runner. By adding a lift kit, you will have more clearance above the ground and in that fender area, which will allow you to put bigger wheels that otherwise would have rubbed the body. 
If you want to have about 2 or 3 inches of lift without spending too much money on coil-overs and a whole lift kit, you can simply add wheel spacers that allow you about 2 inches of lift easily. To make your 4Runner even better, you can add spacers on the hub as well to make your wheels stick out. Lift kits are also available in the market that can give you about 3 inches of lift. 
If you want to go all out, you can put on those Fox shocks or Bilstein shocks to gain massive lift. Another competitive company is Eibach that provides lift kits for the 5th gen Toyota 4Runner at a much lower cost. You can take a look at the Eibach Lift Kits for 5th Gen Toyota 4Runner here.   
2014 Toyota 4Runner Maintenance Schedule
To make sure everything works and keeps on working, you have to have regular maintenance in check. Ensure that the oil is changed, the brakes are working perfectly, the tires are in great shape, and all other items are taken care of – whenever the time comes, replace them. 
The fluid levels must be maintained – and exposure to moisture must be prevented. These precautions are necessary to make sure that your Toyota 4Runner remains healthy for a long time. 
Miles

Maintenance Schedule
After every 3,000 miles, 9,000 miles, 15,000 miles and 27,000 miles
Engine oil replacement

Oil filter replacement 

Brakes inspection

Tire rotation

Cooling system inspection

Hoses and clamps inspection

Inspecting nuts and bolts

Cabin air cleaner examination
After every 6,000 miles
Examine the brake pipes and lines.

Examine the exhaust system

Keep ball joints lubricated

If you do not tow or drive your 4Runner rough, you can change your engine oil at this mileage

Lube all the rubber components that would get hard in the long run
After every 30000 miles
Inspect the spark plugs and replace them if required. You would have to change the spark plugs around 60000 miles.

Inspect the whole electronics system and see if all the sensors are working right

Examine the exhaust system.

Lubricate ball joints

Change the engine oil.

Replace the engine oil filter.

Rotate tires

Inspect the PCV system for any obstruction or leaks

Drain and replace the transmission oil
After every 36000 miles
Drain and refill front and rear axle oil                   
2014 Toyota 4Runner Recalls
The biggest problem with the 5th gen model was the numerous recalls that it had to face. Therefore, the 5th gen did not get the fame like that of the 4th Gen models. There are seven known recalls for the 5th gen Toyota 4Runner.
Fuel Pump Failure While Driving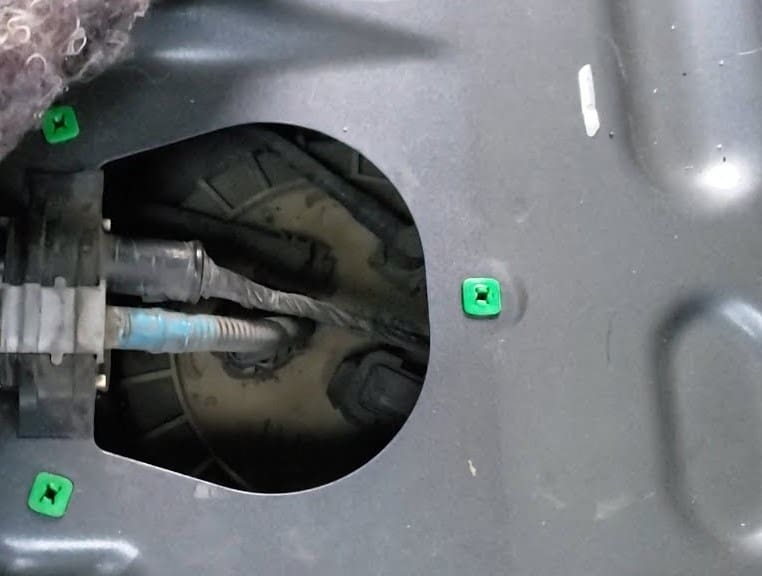 It is the recall with the ID number 20V012000 of the NHTSA Campaign. It is a widespread issue across numerous Toyota Lineups. The fuel pump would fail, and the vehicle would come to a stop due to this problem. The dealerships resolved this issue for free. Failure to solve the problem could lead to an accident. 
This recall was announced in May 2020. Make sure that the unit that you are looking at has had its Recall attended.
The Airbag Inflator Ruptures Making Metal Fragments 
It has an ID 19V741000 and 19V005000 at NHTSA. This problem turns the life-saving device into a bomb. The years 2011-2016 were affected by this problem. In 2019, both recalls were conducted, so make sure that your 4Runner has had the recalls attended. 
The Hood Scoop Detaches
It is the recall with an ID number 17V425000. The add-on exterior – the hood scoop had a problem. It was not fitted to the hood mechanically, and as a result, it could get detached from the hood and cause a road safety hazard. This recall was carried out in 2017 in which the hood scoop was mechanically linked to the hood.
The Extended Exhaust Tip Burns People Standing Behind The SUV
Certain models that had the exterior package and came with the extended exhaust tip were recalled in 2016. The ID number is 16V577000. The exhaust tip was replaced with a smaller one, retained behind the bumper to prevent personal injury. A similar recall was announced in 2015 as well with an ID 15V515000. 
Loose Accessory Fitment
This recall, with the ID 14V828000, was announced in 2015. Two years are affected; 2014 and 2015. Some interior accessories were not fitted properly and had the possibility of coming out and causing issues. This fitment issue could be the underlying problem of those infotainment glitches. Make sure that your 4Runner attended the recall. 
2014 Toyota 4Runner Common Problems
Although the 4Runner had issues, Toyota announced recalls on those issues – unlike Ford and many other companies who never pay attention to any. After sorting all the commonly occurring problems in recalls, we still have two more problems, which might occur in the 2014 Toyota 4Runner. 
EVAP System Failure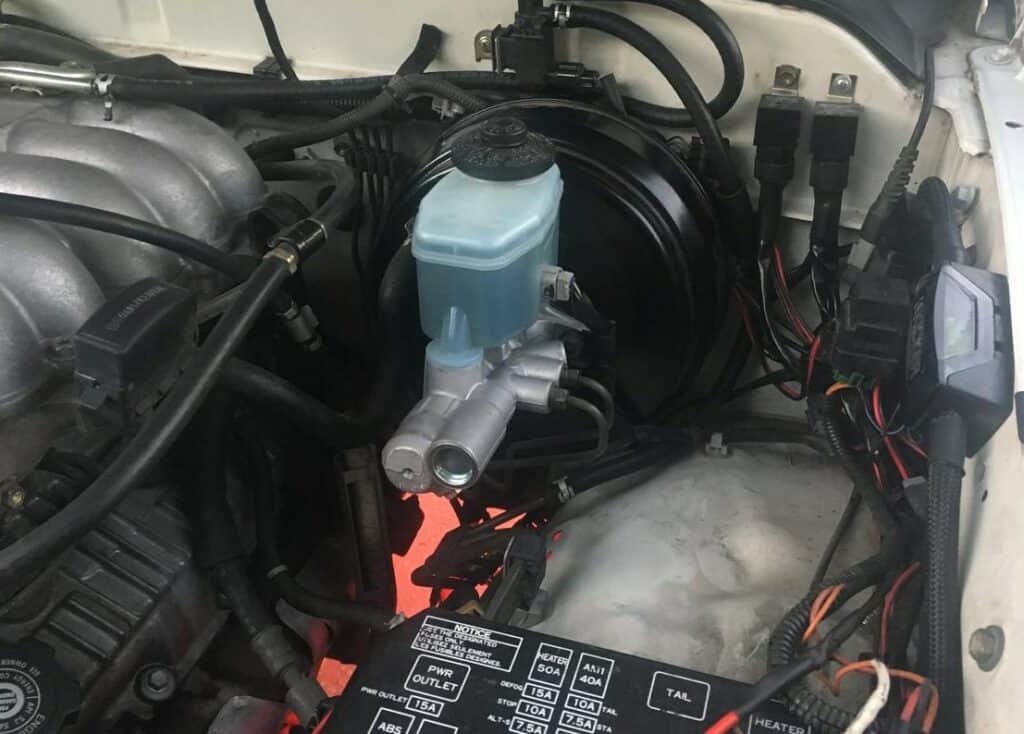 It is a common problem, and several owners have reported it. This problem happens due to a failed charcoal canister, which means the purge control solenoid valve is not working. It will lead to a check engine light and cause other emission control issues. 
Pulsation In The Brake Pedal 
The brake rotors wear out pretty quickly in these SUVs, and if it has been fitted with larger wheels and it tows quite a lot of weight, then the rotors will be roasted, and you will feel a pulsation in the brake pedal as you push it. The best option would be to change both brake rotors and brake pads together. 
2014 Toyota 4Runner Resale Value
The 2014 Toyota 4Runner has retained its value over time as most of the Toyota vehicles do. The 5th gen, in particular, is going for as much as $40k – if the condition is astonishing and it has very few miles on the clock. The cheapest one that we could find on Amazon was about $15k. 
The SR5 models with 2-wheel-drive would be the cheapest one, and then comes the 4WD drive models. Above SR5, we have the Trail model – after which comes the most expensive model; Limited. Due to the rise in popularity of Overlanding in Covid, the prices have gone up. The demand increased, so overall, the resale value is quite good.  
2014 Toyota 4Runner Competitors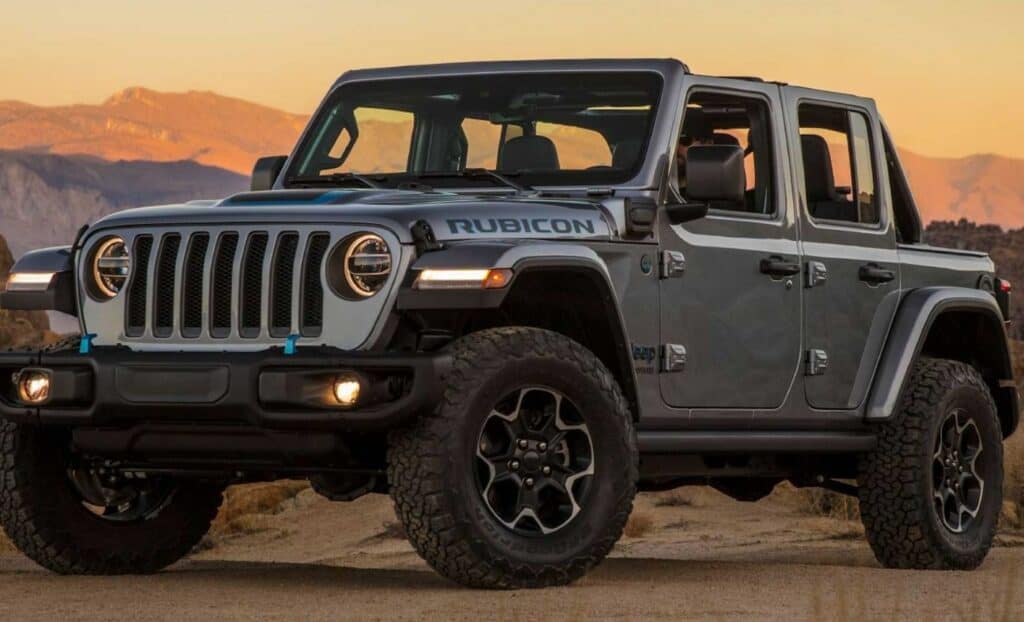 There is quite a variety seen in the list of competitors that go against the 4Runner. We have the tough offroad competitors, and then we have those which compete against its aesthetics. The list is given below:
Jeep Grand Cherokee has always been the most fierce rival of the 4Runner. We also have the Chevy Tahoe, which competes with the 4Runner, but it is more about luxury than offroading. The Grand Cherokee is the Wrangler, but with more luxury, and because of that, it puts up a good fight against the all-rounder 5th Gen 2014 Toyota 4Runner. 
2014 Toyota 4Runner FAQs
Question: Does 2014 Toyota 4Runner Have 3rd Row Seats
Answer: No, the 2014 Toyota 4Runner comes under the mid-size SUV category, and even though it is one of the most massive mid-size SUVs, it does not provide 3rd-row seating in any of the variants. It has a maximum of 5 person seating capacity. 
Question: Is 2014 Toyota 4Runner Front Wheel Drive Or Rear Wheel Drive
Answer: All the 2-wheel-drive models are rear-wheel drive. Toyota 4Runner does not come with a front-wheel-drive setup. If you want to have a front-wheel-drive SUV, you would have to look at some other options. 
Question: Why Does The New Brakes On 2014 Toyota 4Runner Feels Weak
Answer: The new brakes on any vehicle require a break-in period, after which the brakes would work at their full potential. The break-in could take some time. When you change the brakes to aftermarket ones, make sure to change both the rotors and pads. 
Final Thoughts
If you are looking for an SUV, which predominantly is used in cities and highways but is a capable offroader, you can save some bucks and prefer the SR5 model with a 4-Wheel-drive. If you don't want to offroad, save some more and go for the simpler base model – with 2-wheel-drive. 
Now, if you are looking for a proper offroading machine, there are two routes that you can take. You can either modify the Trail having better suspension and looks – or prefer the Limited model that would need a little more modifications, but you get the all-time 4-wheel-drive. 
Research Citations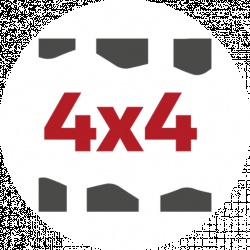 Latest posts by 4x4 Reports Team
(see all)