The Nissan Xterra and the Toyota 4Runner are mid-sized Sport Utility Vehicles known for their robust build and dependable drivetrain. Although the Xterra was discontinued in the U.S back in 2015, it is still sold in the Middle East.
I'm a mechanical engineer with a deep passion for cars and a love of driving manuals. In this article, I will compare the Toyota 4Runner with the Nissan Xterra, check out a few alternatives, and then help you decide which one suits you the best.
Bottom Line Up Front
The Nissan Xterra and the Toyota 4Runner are both rugged SUVs. However, the 4Runner is better at off-roading with its tough hardware, while the Xterra delivers a refined ride quality with its updated design and latest tech.
Main Differences Between the Nissan Xterra vs 4Runner
The main differences between Nissan Xterra vs 4Runner are:
The Toyota 4Runner runs on a 4.0-liter V6, producing 278 pound-feet of torque and 270 horsepower, whereas the Nissan Xterra features a 2.5-liter in-line four, which produces 178 pound-feet of torque and 165 horsepower.
The Toyota 4Runner comes standard with a 2-row, 5-seat arrangement with an option to upgrade to an additional third row, whereas the Xterra has a 3-row, 7-seat arrangement as standard.
The Toyota 4Runner features an old-school 5-speed automatic transmission, whereas the Nissan Xterra comes with a 7-speed automatic gearbox.
The Toyota 4Runner has an overall wheelbase and length of 109.8 and 190.2 inches, whereas the Nissan Xterra measures 112.2 and 192.9 inches, respectively.
The Toyota 4Runner has a width (without side mirrors) and height of 75.8 and 71.5 inches, wheeas the Nissan Xterra measures 73.4 and 73.4 inches, respectively.
The Toyota 4runner is available in 8 trims, whereas the Nissan Xterra is only available in 5.
The Toyota 4Runner manages an average fuel economy of 17.5 mpg, whereas the Nissan Xterra provides a fuel economy of 26.8 mpg.
The Toyota 4Runner offers a maximum approach and departure angles of 33 and 26 degrees, whereas the Nissan Xterra offers 32.3 and 26.6 degrees, respectively.
The Toyota 4Runner has a fuel tank capacity of 87 liters, whereas the Nissan Xterra can store a maximum of 78 liters.
The Toyota 4Runner received a design update back in 2010, whereas the Nissan Xterra was redesigned entirely in 2021.
The Toyota 4Runner can also be bought with all-terrain tires, whereas the Nissan Xterra is only available with all-season tires.
The Toyota 4Runner is available in 10 colors, whereas the Nissan Xterra is only available in 7 colors.
The Toyota 4Runner has unique trims designed for tackling extreme terrains, whereas the Nissan Xterra does not feature hardcore equipment for taking on serious off-roading.
Overall, the Toyota 4Runner and the Nissan Xterra are great mid-sized SUVs, but the 4Runner is more suited to take on wild adventures while the Xterra is better at serving you on the road.
Key Features of Nissan Xterra
The Nissan Xterra is an impressive mid-sized SUV built to provide a comfortable drive without compromising on durability. The Xterra combines technology with reliability with modern looks and the latest safety features.
The Engine and Chassis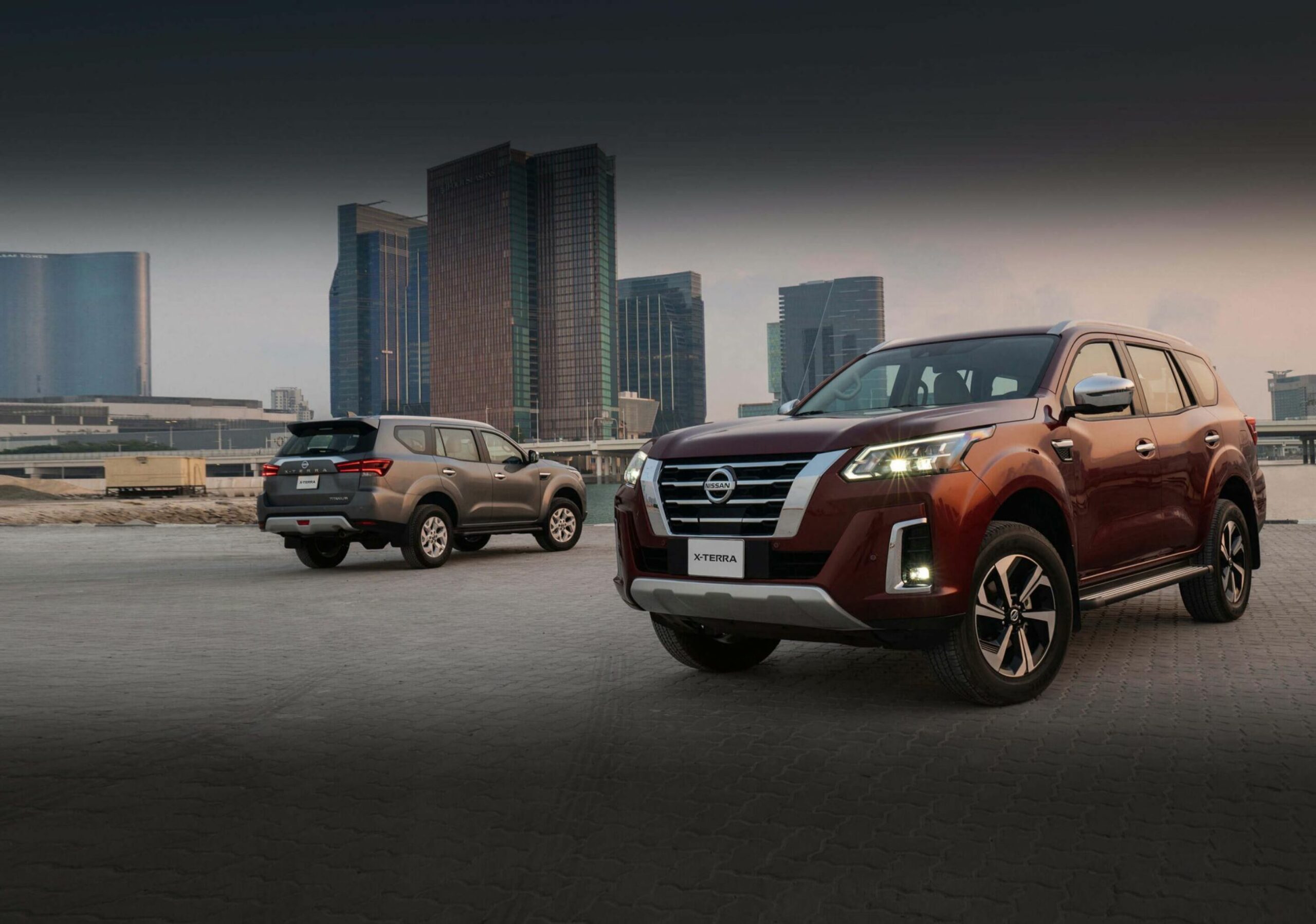 The Nissan Xterra integrates a large V grille with sleek lines, adding a muscular look to it. And the 2.5-liter in-line four-cylinder engine coupled with a 7-speed automatic gearbox provides plenty of torque for the vehicle to smoothly shoot away at all speeds.
Safety
The Nissan Xterra packs the latest features concerning safety and driver assistance technology. For instance, the Intelligent Cruise Control reduces your vehicle speed to maintain a safe distance between you and the traffic ahead. It also accelerates your vehicle again when the traffic picks up pace.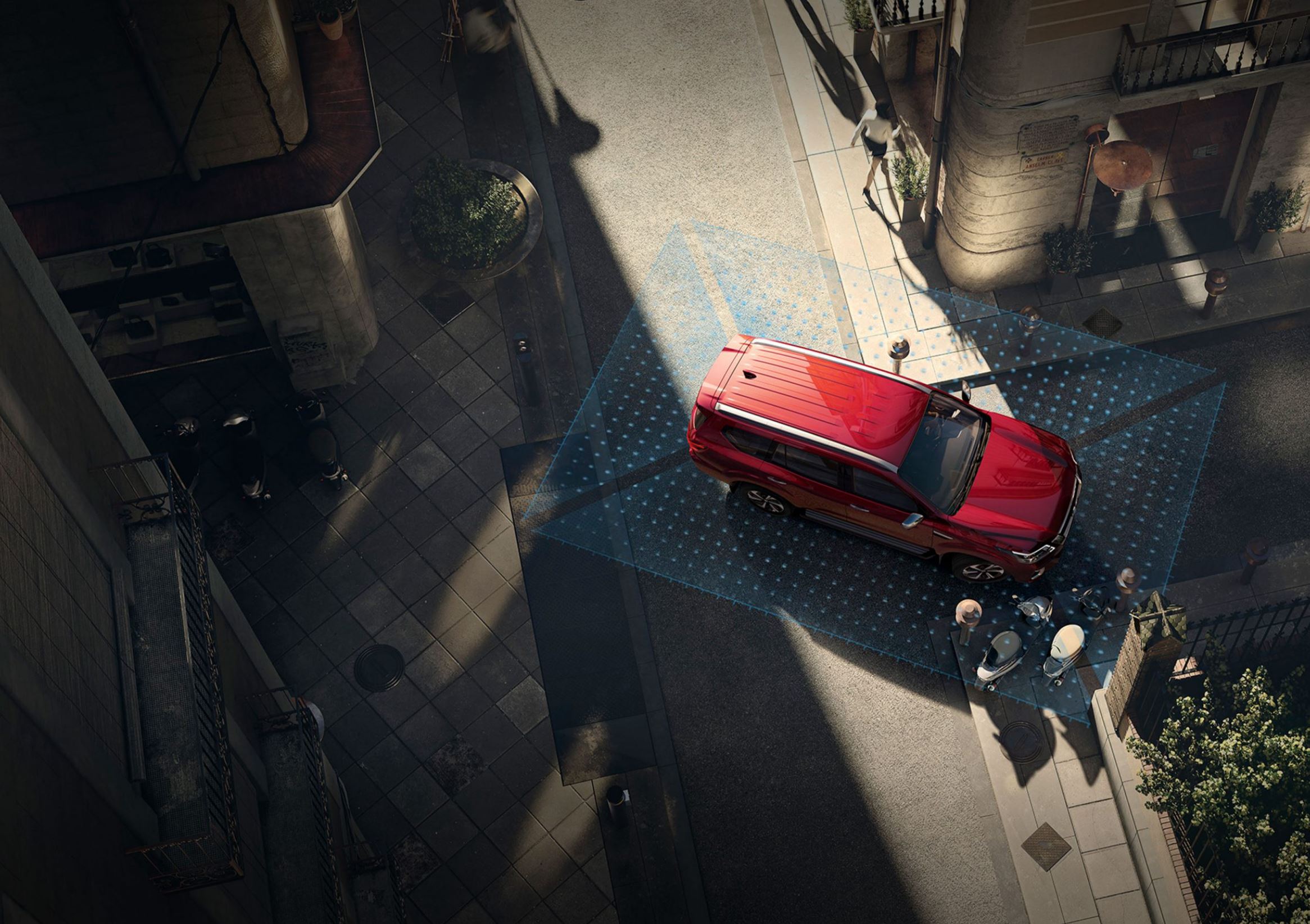 Intelligent Emergency Braking compares your speed with the car ahead and informs you when to reduce speed. It also automatically applies brakes to avoid a collision. When the vehicle in front of you suddenly brakes, the Intelligent Collision Warning system kicks in to let you know. Similarly, the Blind Spot Monitoring system updates you on your surroundings, and the Lane Departure system ensures you are only switching lanes when you intend to.
Extras
The Nissan Xterra also packs many parking features, such as a 360-view monitor that gives you a birds-eye view of your vehicle, allowing you to see a virtual view of your surroundings. The rear cross-traffic alert watches for any vehicle closing in when you are backing out of a spot. The electronic parking brake comes in handy, allowing you to instantly hold the Xterra in place with the press of a button.
Furthermore, the intelligent rear-view mirror helps you to switch from mirror to monitor with the flick of a button. For driving assistance on slopes, the hill descent control provides you with the required thrust and braking to maintain a safe speed, while the hill start assist ensures you don't roll back when you are on a steep incline. Moreover, the electronically locking rear differential assures you the best traction at all times.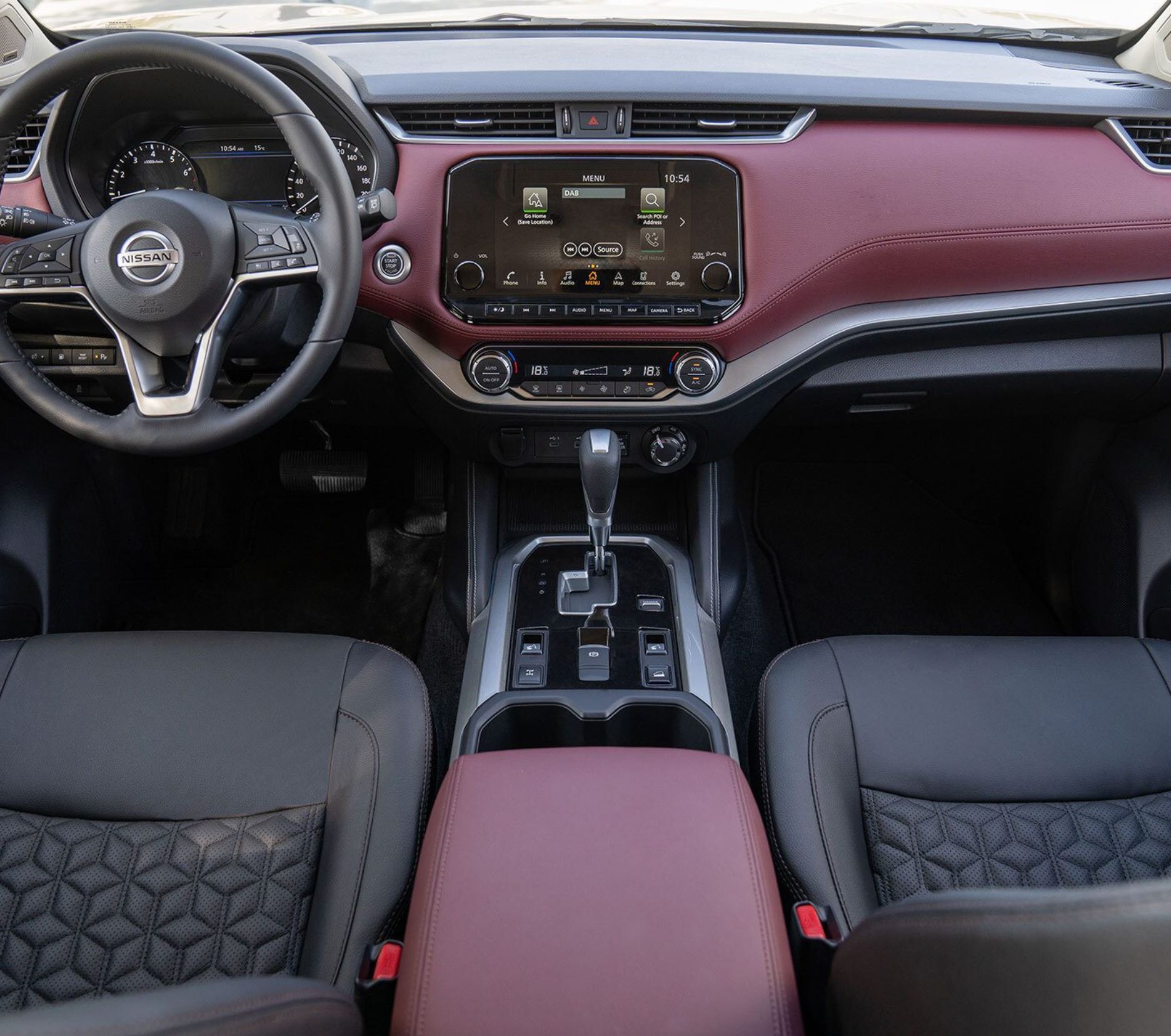 The Nissan Xterra's interior offers a vivid 9-inch touchscreen, Android Auto, Apple CarPlay, noise-reducing acoustic glass, wireless charging, theater-styled seating, and a premium 8-speaker Bose audio system.
For added fun, a ceiling-mounted 11-inch monitor is available to turn your road trip into a movie theater. For added comfort, a ceiling-mounted climate control knob is available at an arm's stretch for the rear passengers.
Overall, the Nissan Xterra, with its latest tech, competitive fuel economy, modern styling, and robust build quality, is an excellent choice for people looking for a mid-sized SUV.
Pros/Cons of the Nissan Xterra
Pros
• Great value for money.
• Latest safety features.
• Solid build quality.
Cons
• Could use a more powerful engine.
• No off-road trim is available.
• Needs upgrades for handling extreme terrains.
Key Features of the Toyota 4Runner
The Toyota 4Runner is an iconic mid-sized SUV famous for its reliability and off-road prowess. Although the last design update it got was back in 2010, it still manages to be in the top 10 mid-sized SUVs list due to its off-road capability and durability.
The Engine and Chassis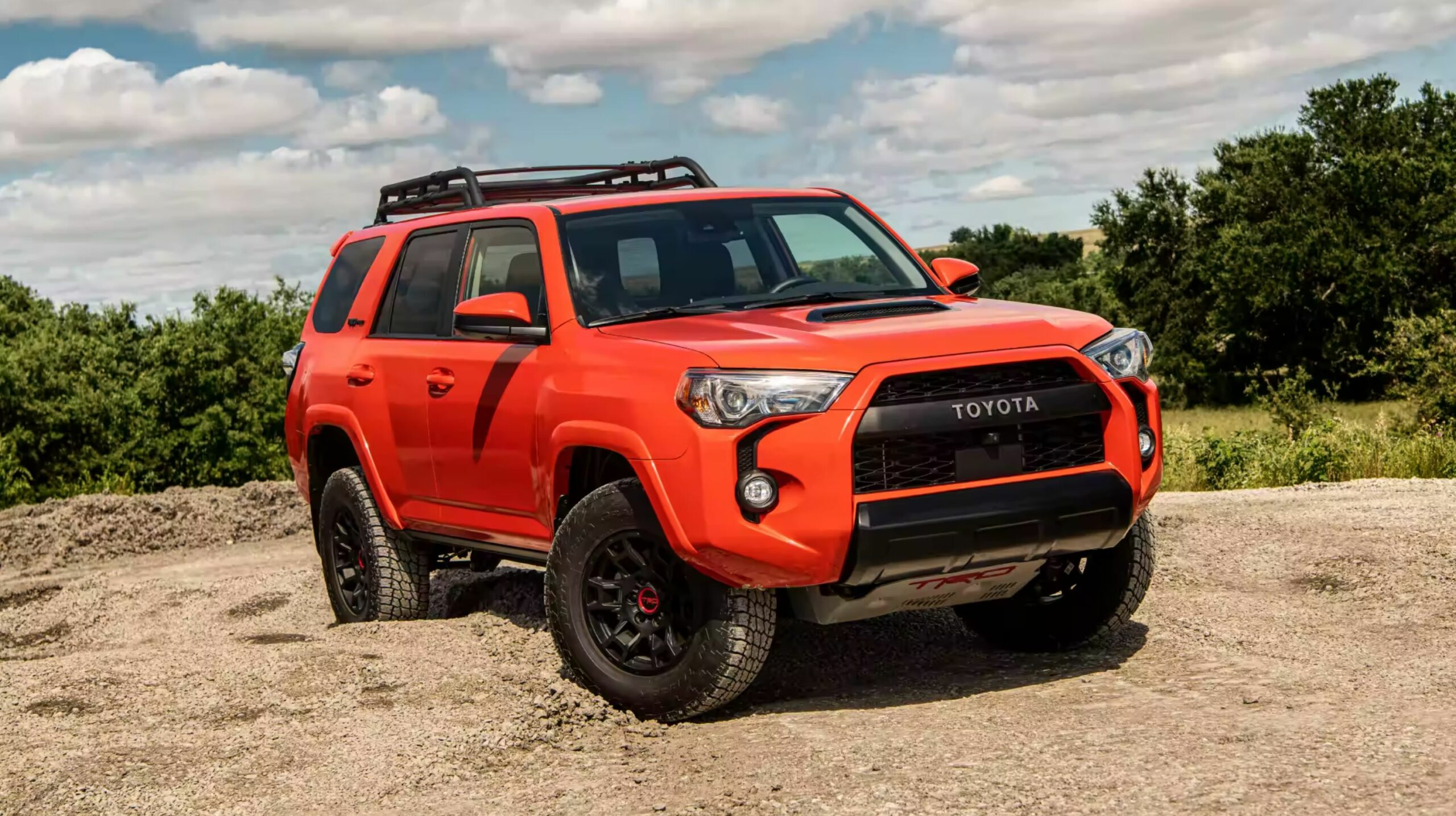 The Toyota 4Runner comes with a standard 4.0-liter V6 coupled to a 5-speed automatic, producing 278 pound-feet of torque and 270 horsepower. This engine allows a maximum towing capacity of 5000 pounds, enough for hauling small to medium trailers. However, the fuel economy you get from this engine is dreadful, managing 19 mpg on the highway and 16 mpg in the city. In acceleration, the 4Runner manages 0 to 60 mph in 7.5 seconds.
Unlike modern SUVs, the 4Runner still comes with a solid rear axle and body-on-frame construction, which means it is built tough but compromises on-road comfort.
Extras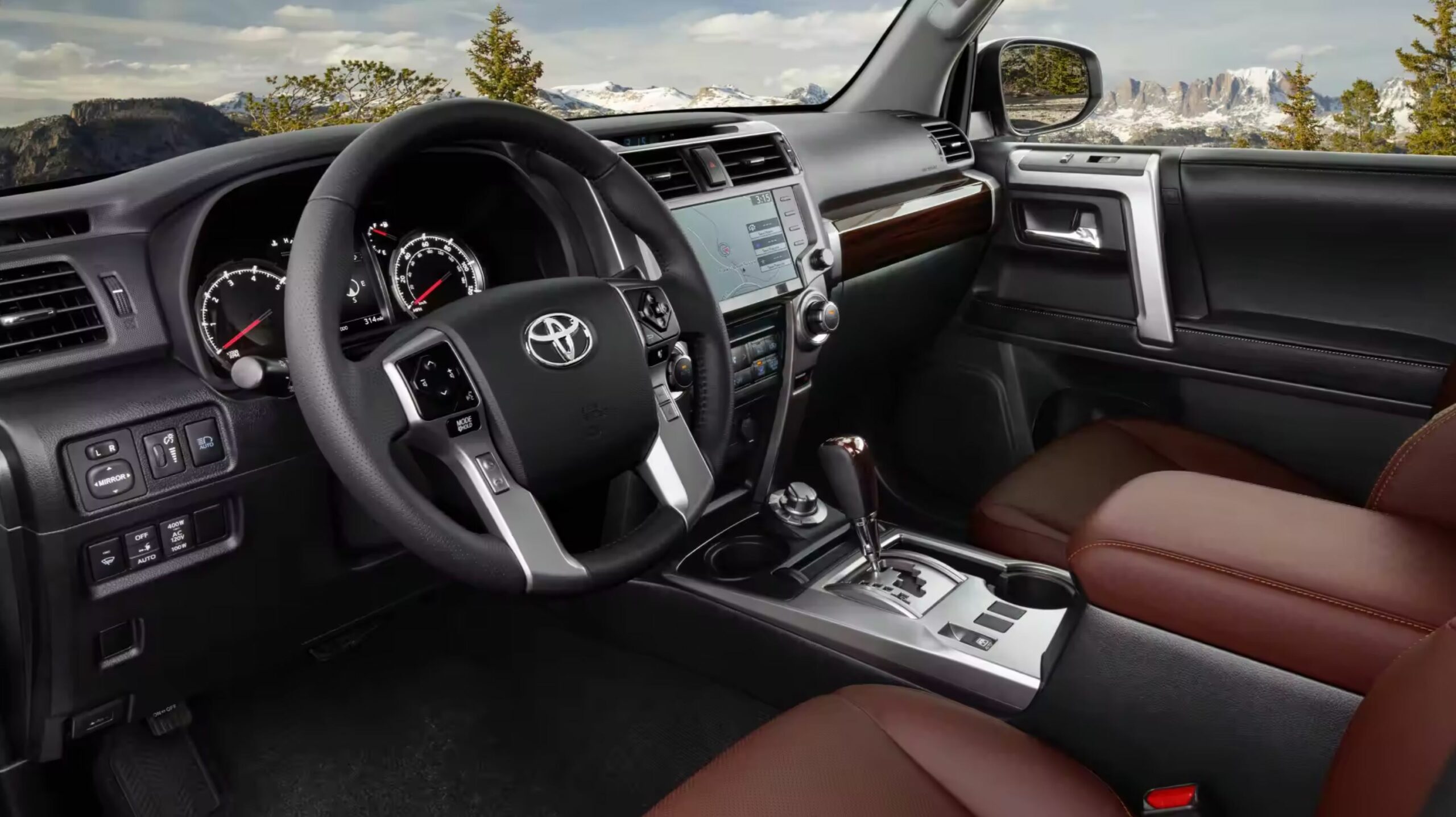 The 4Runner now has LED fog, head, and rear lights as standard on all trims. It also features an 8-inch touchscreen, Android Auto, 5 USB ports, an 8-speaker audio system, and Apple CarPlay as standard on all trims, whereas the higher-end trims have a 15-speaker premium JBL sound system setup. Creature comforts add up as you pay more across the trim range, which includes heated front seats, leather upholstery, and keyless entry.
Safety
The 2022 Toyota 4Runner, with its outdated design, still manages to score average safety scores. The National Highway Traffic Safety Administration has awarded the Toyota 4Runner an overall four stars out of 5; 5 stars for side crash testing, three stars for rollover testing, and four stars for front impact testing.
Similarly, the 4Runner received the top Good score from the Insurance Institute for Highway Safety on four crash tests. Besides this, the 4Runner includes active safety features such as automatic high beams, lane departure warnings, and emergency braking. Adaptive cruise control is also available, but it only works above 25 mph.
Capacity
The Toyota 4Runner is a 5-passenger SUV, but with an optional third row, you can increase the total seating capacity to 7. However, these extra seats are cramped with legroom of only 29.3 inches and are only suitable for minors. But for an adventurous family of 5, the 4Runner is a great option.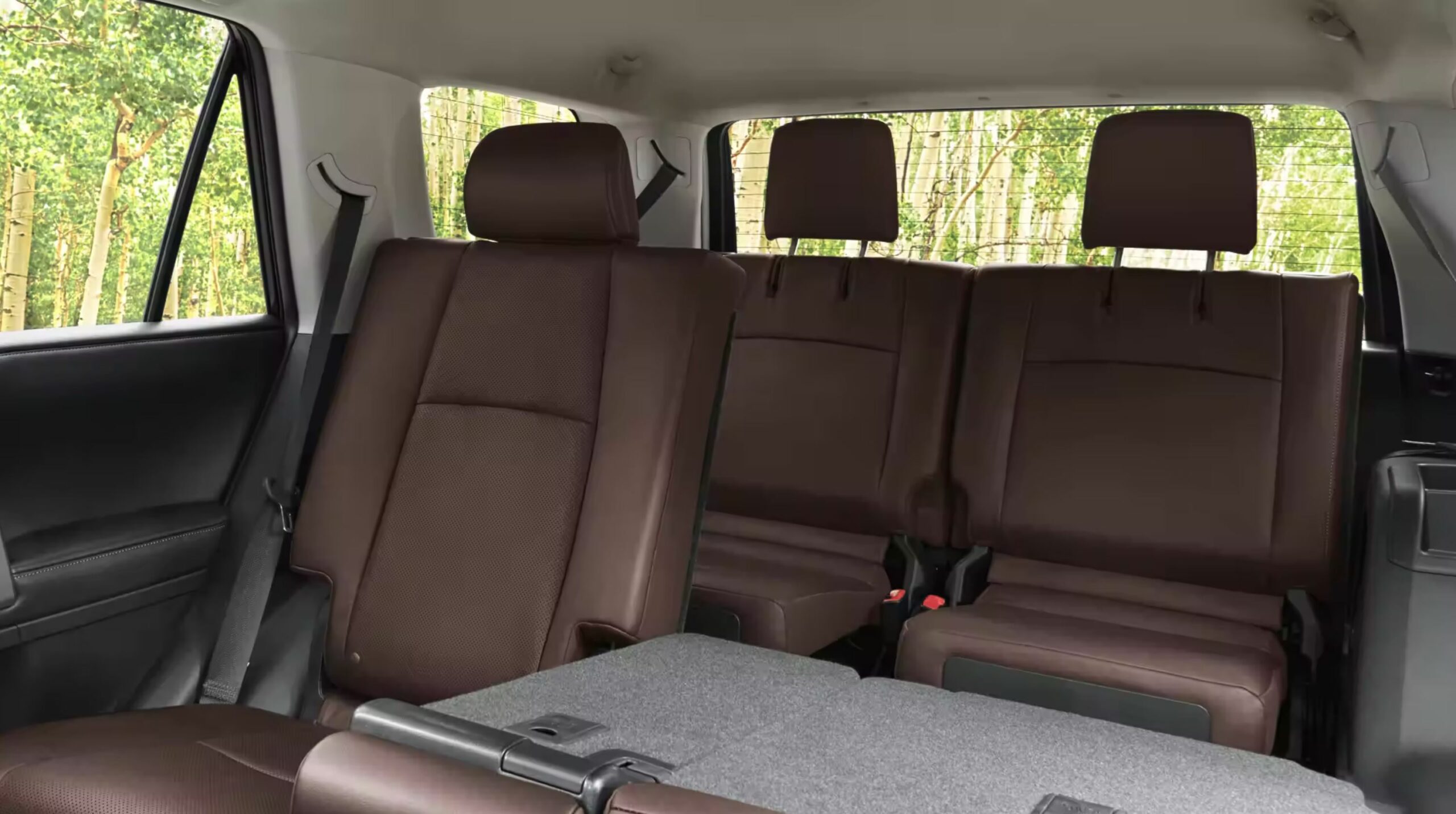 With a cargo capacity of 47.2 cubic inches behind the second row and 89.7 cubic inches of space with the second row folded, the 4Runner provides ample storage space for everyday needs. Similarly, the front legroom measures a good 41.7 inches; however, the second legroom measures 32.9 inches, which may be tight for tall passengers.
Off-Roading Capabilities
The Toyota 4Runner is famous for its serious off-roading capability, which comes in handy with the 4Runner TRD Pro trim. The 4Runner TRD Pro is the most upgraded 4Runner trim tuned to take you across the meanest terrains in the world.
This trim features skid plates, mud flaps, a hood scoop, a locking rear differential, tuned springs, Fox shock absorbers, crawl control, all-terrain tires, 17-inch rims, TRD badges, and a roof rack.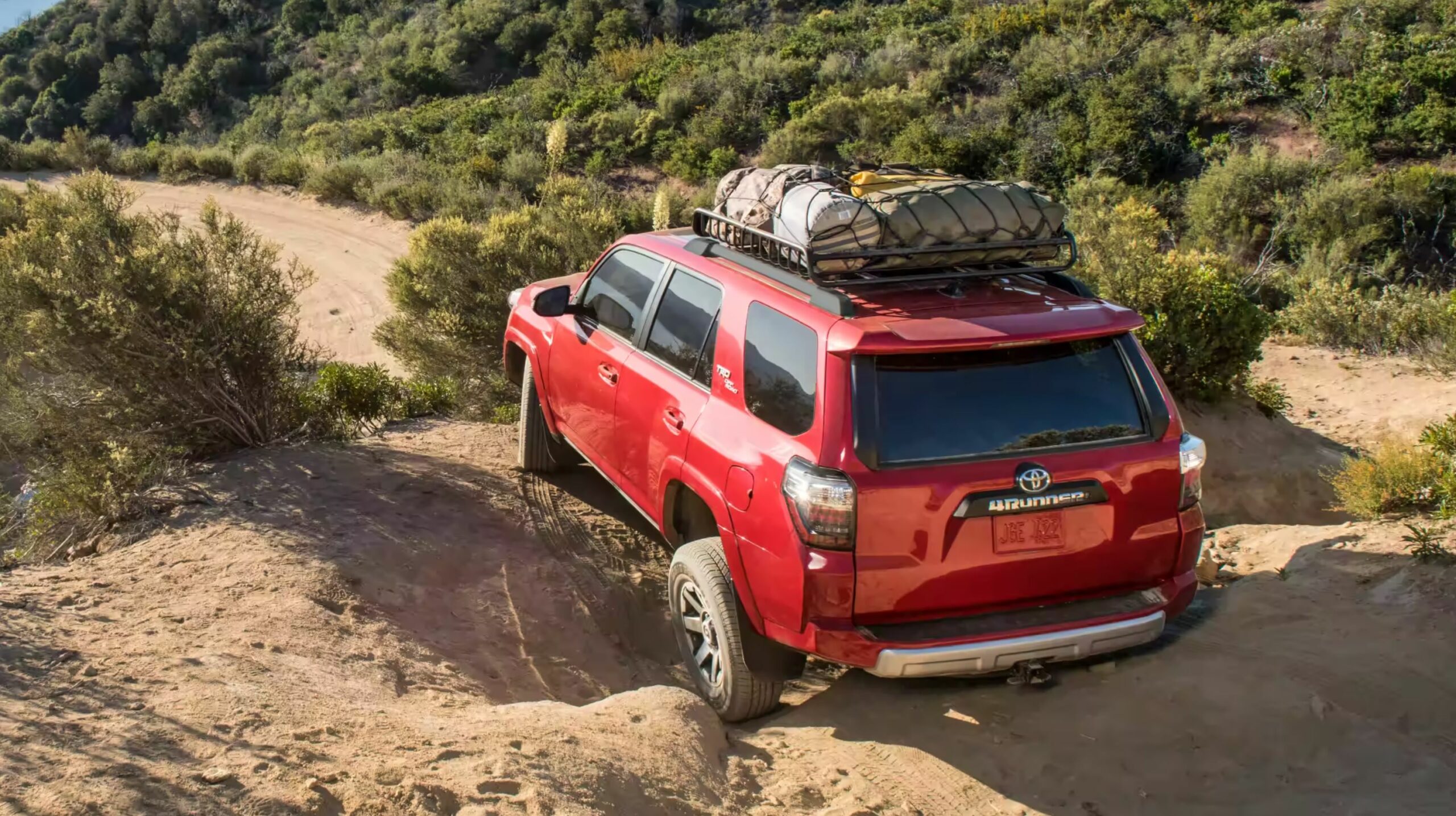 The 4Runner TRD Pro has made its reputation for being one of the most dependable and capable off-road SUVs on the market. Overall, the Toyota 4Runner offers basic features compared to modern mid-sized SUVs. However, it maintains its reputation as a dependable vehicle that can responsibly take on all sorts of terrains without hesitating.
Pros/Cons of the Toyota 4Runner
Pros
Rough and rugged build quality.
Decent cargo space.
Overall good value for money.
Cons
Poor fuel economy.
Lacks modern technology.
Second-row seats are cramped.
Other Alternatives to Consider
Although the Nissan Xterra and Toyota 4Runner both offer great functionality in their respective domains, there are also some decent alternatives you can consider buying. Let's have a look at the Jeep Wrangler and the Ford Bronco.
Jeep Wrangler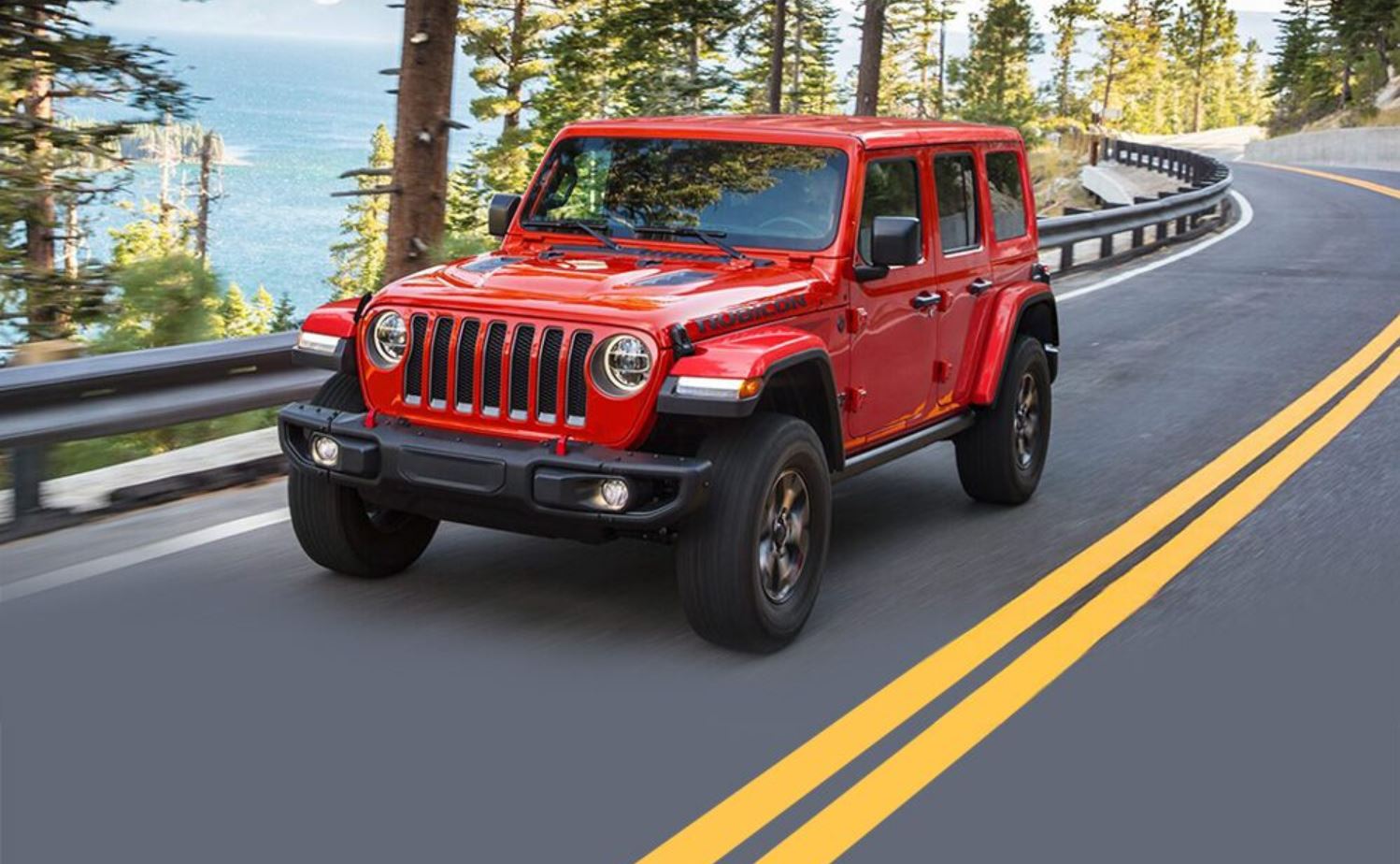 The Jeep Wrangler is the jeep of all jeeps and offers features like no other. For example, the foldable windshield, and removable top and doors, are exclusive to the Wrangler. The Jeep Wrangler is available in several trims, with five powertrain configurations, ranging from a 2.0-liter inline-four turbo to a 6.4-liter Hemi V8. It also offers a hybrid powertrain which provides the best fuel economy in the Wrangler lineup.
Moving on to specifications, the Wrangler offers a towing capacity of 3500 pounds, which is decent considering it's a mid-sized SUV. While the 4Runner and Xterra are both four doors SUVs, the Wrangler is available as a 2-door as well. And with so many powertrain options, the Jeep Wrangler appeals to a broad customer range.
The Jeep Wrangler has two things in mind; extreme 4×4 capability and fun. The Wrangler maintains its personality as a high-spirited, adventurous SUV which can take on any terrain, any time.
The most enhanced Wrangler trim is the Rubicon 392, which features a mighty 6.4-liter Hemi V8 producing 470 pound-feet of torque and 470 horsepower. This trim does zero to 60 mph in an astonishing 4.2 seconds, which is impressive considering it's an SUV. This trim also offers the most hardcore hardware integrated into the Wrangler to provide a unique off-roading experience.
Overall, the Jeep Wrangler is at the top of the game in providing the best off-roading adventure. However, its removable body panels compromise road comfort and the modern technology that competing SUVs offer.
Ford Bronco
The Ford Bronco is a direct competitor to the Jeep Wrangler, and though it does not offer a foldable windshield, it does come with a removable top and doors. Moreover, it also integrates the latest driver-assist tech the Wrangler lacks, which appeals to customers looking for convenience.
These features include a hill start assist, automatic high beams, front automatic emergency braking, evasive steering assist, blind-spot monitoring, rear cross-traffic alert, adaptive cruise control, and pedestrian detection. It also offers a larger cargo capacity and a roomier cabin than the Wrangler.
The Ford Bronco offers a total of 3 powertrain options. Sadly, none are diesel-powered; a 2.3-liter turbo, a 2.7-liter twin-turbo V6, and a 3-liter twin-turbo V6, making 440 pound-feet of torque and 418 horsepower. The standard engine offers a towing capacity equal to that of the Wrangler, which is 3500 pounds. However, with the Bronco Raptor trim, this capacity jumps to 4500 pounds.
Overall, the Ford Bronco offers useful technology without compromising strength and capability. However, with a noisy cabin, the Bronco lacks the refinement of a daily driver.
FAQs
Question: Are Nissan Xterra reliable?
Answer: The Nissan Xterra offers excellent value for money with its lower-than-average ownership costs and proven durability.
Question: Are Nissan Xterras good off-road?
Answer: The Nissan Xterra is fitted with the latest technology and hardware to handle weekend trails and rocky and muddy terrains. However, you will need to upgrade your Xterra with a few extras for extreme off-roading.
Question: Do 4Runners last forever?
Answer: The Toyota 4Runner can last up to 300,000 with proper maintenance. Toyota is famous for building solid, long-lasting vehicles and the Toyota 4Runner is no exception.
Question: Are 4Runners a good buy?
Answer: The Toyota 4Runner is not only a durable, mid-sized SUV but also an efficient and versatile vehicle. It is very capable off-road while also being a comfortable daily driver.
Conclusion
The Nissan Xterra and the Toyota 4Runner both deliver quality aspects in their style. However, the Toyota 4Runner offers a better off-road experience with its tuned suspension, all-terrain tires, body-on-frame chassis, and solid rear axle. The 4Runner beats the Nissan Xterra regarding hardcore mud-crawling and water-fording.
On the other hand, the Nissan Xterra also handles regular off-roading. Still, it is a better daily driver with its range of safety and driver assistance features and independent suspension. If you want something comfortable with casual off-roading, you should go for the Nissan Xterra.
Still, if you are an outdoor enthusiast who loves to go on extreme adventures, then the Toyota 4Runner will serve you much better. Alternatively, you can also check out the Jeep Wrangler and Ford Bronco.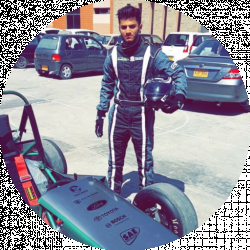 Latest posts by Zabrain Arshad
(see all)