Since the day of its foundation, Toyota cemented itself as one of the biggest and most valuable manufacturers in the automotive industry. From sedans to hatchbacks, from SUVs to trucks, Toyota is built to do everything and go anywhere with unmatched durability and reliability.
The Toyota Tacoma and Toyota 4Runner have been on sale for decades sharing a familiar platform and features and providing impressive performance. In this article, we will highlight the differences between both vehicles and help you get the right one for you.
Main Differences Between the Toyota 4runner vs Tacoma
The differences between Toyota 4runner vs Tacoma are:
The Tacoma is a mid-size pickup truck whereas the 4Runner is a family SUV
The Tacoma is available with two engine options whereas the 4Runner gets a standard V-6 across the range
The Tacoma Manages 20 miles per gallon whereas the 4Runner manages 17 miles per gallon
The Tacoma is available with six trim levels whereas the 4Runner is available with eight trim levels
Toyota Tacoma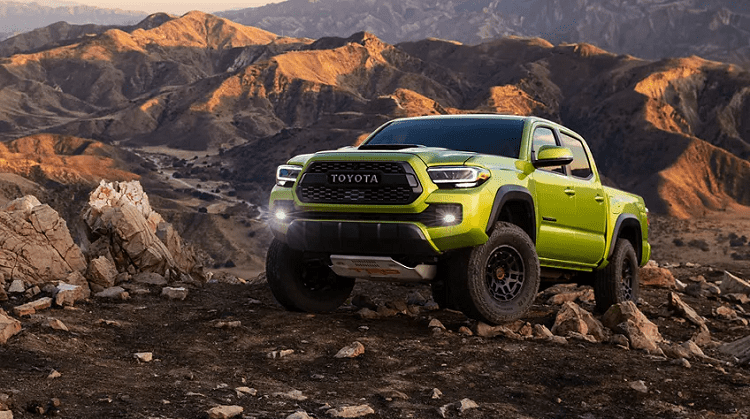 Talk about mid-size pickup trucks with a gear head and chances are it is a Toyota Tacoma. It is one of the best-selling vehicles in the US market for very simple reasons. One a favorite too many buyers, hence best-selling. Second, it is a Toyota. Meaning that the Tacoma is more likely to live longer than you.
It is smooth, easier to live with than a full-size pickup, and can go anywhere. The 2020 year model received noticeable improvements on the inside and out making it better than it already is. The new Tacoma comes with a well laid out interior, pleasant, welcoming, and easy to understand.
Interior Details 
The changes include added features like Android Auto, Amazon Alexa, an improved audio system, and Apple CarPlay for the iPhone fans. The sound system is from JBL with six speakers and a subwoofer so you can enjoy the music beats on longer journeys. The interior is well equipped and it offers:
Armrest
Leather upholstery
Adjustable bucket seats with lumbar support
Power windows
Wi-Fi hotspot
Air filter
The dashboard has an integrated seven-inch touchscreen display and rises to eight inches depending on the trim level. Each trim gets a wide range of color plates for the interior, the exterior, different packages, and accessories.
Under the Hood
 The Tacoma is available with two engine options:
7-liter inline four-cylinder engine that produces 159 horsepower and 180 lb-ft of torque
5-liter V-6 engine that produces 278 horsepower and 265 lb-ft of torque.
The power is delivered to the rear wheels via a six-speed automatic transmission with a manual option. Four-wheel drive is also available with a low transfer case.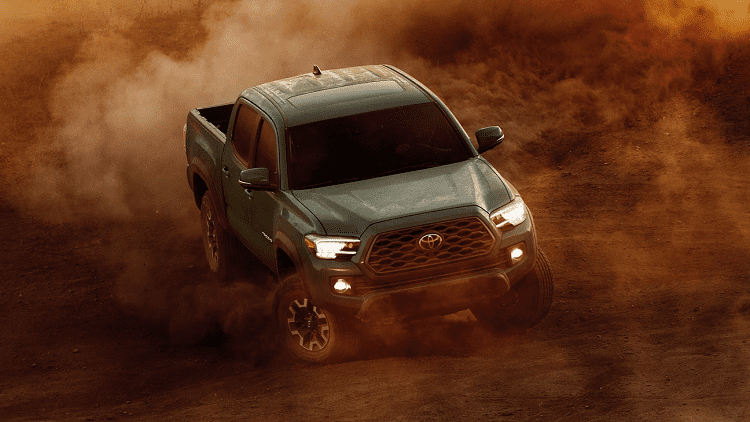 The Tacoma delivers impressive performance numbers when it comes to being a workhorse. 6,000 lbs. is the maximum weight for towing. It is available with a 5 ft or 6.1 ft bed capable of hauling 1,400 lbs. with two cabin variants:
Access cab/ single extended cab
CrewMax/ Double Cab (Crew Cab)
The Ride 
Toyota built the Tacoma on a double-wishbone suspension with coil springs on the front and leaf springs with rubber bushing and sway bar in the back. It features a boxed frame in the front with an open double C-channel under the passenger, and a single open C-channel under the bed.
This means that the Tacoma is less stiff than its class competitors for a smoother and creamier ride. Before you go all-in and buy a Toyota Tacoma you must make sure that you chose the perfect trim level that caters to your needs. It can be a time-consuming task because the Tacoma is available in six different Trims.
The SR trim is the workhorse of the bunch. It sits at the end of the line with a starting price of $34,000. It may as well be the least expensive Tacoma, but it is not completely bare bone. The SR is available with two cab variants:
Access cab/ single extended cab
Crew Cab/ Double Cab
The base model gets a 2.7 liter 4 banger with a six-speed auto with the option of a 5 ft or 6.1 ft bed with rear or four-wheel drive. For many buyers, the next trim is a better bang for their buck. The SR5 is the base model but with extra options and features. The latter includes alloy wheels, leather trim, and an eight inches touchscreen display.
In addition, a long-wheelbase version is available for this trim. The SR5 trim unlocks the optional 3.5 liter V-6 in case the inline four-cylinder is not enough. Next up are the TRD Sport and the TRD Off-road. Both trims offer the same body configurations and get the V-6 as standard along with keyless entry, and a push-button as the ignition.
However, the TRD Sport gets bigger 17 inches alloy wheels, body-colored bumpers, and a hood scoop. Whereas the TRD Off-road gets smaller 16 inches alloys, chrome rear bumper with no hood scoop.
Unlike the previous trim, the Limited is more refined and focuses more on comfort and luxury than being a workhorse.
It lacks the off-road capabilities of the TRD but it compensates for it with a wider range of options, packages, and accessories. Meaning that it gets all the optional extras of the previous trims as standard.
The TRD Pro is on top of the trim lineup. It comes fully loaded with extra features and gives you the option of an automatic or manual transmission.
Customizable Options
It stands apart from the rest of the trims with LED headlights, upgraded exhaust, all-terrain tires, and a thicker skid plate. Different packages are offered with each trim.
Technology Package
Blackout Package
Truck Exterior Package
Carpet Floor Mat And Door Sill Protector Package
Premium Audio And Dynamic Navigation
Advanced Technology Package
TRD Off-Road Premium Package
All-Weather Floor Liners And Door Sill Protectors Package
Safety Ratings
Just to name a few. According to the NHTSA, the Tacoma scored an overall score of four stars out of five thanks to the Toyota Safety Sense-P, which include:
Engine Immobilizer
Front And Rear Head Airbags
Front Fog/Driving Lights
Lane Departure Warning Accident Avoidance System
Post-Collision Safety System
Pre-Collision Safety System
Stability Control
Tire Pressure Monitoring
Traction Control
4-Wheel ABS
Emergency Braking Assist
Passenger Airbag Occupant Sensing Deactivation
Warranties
Toyota Care covers the Tacoma whit a set of warranties that includes:
Basic 3 years/ 36,000 miles
Drivetrain 5 years/ 60,000 miles
Free Maintenance 2 years/ 25,000 miles.
Roadside 2 years/ 25,000 miles.
Rust 5 years/ unlimited miles.
For a pickup truck, the Tacoma has a decent fuel economy. It manages 18 miles per gallon in city limits, 22 miles per gallon on the highway, and 20 mpg combined.
Toyota 4Runner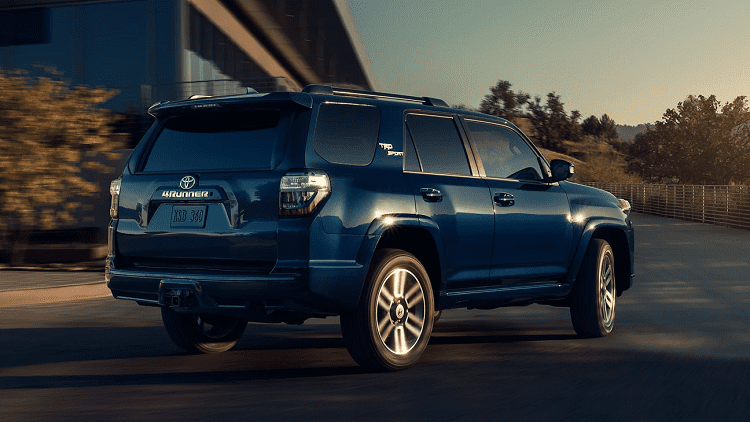 In an era where manufacturers caved and started building car-based Sport Utility Vehicles, Toyota remained true to its roots. The Toyota 4Runner is the last body-on-frame SUV in the market today.
You would not be far off if you try to size up the 4Runner just by the way it looks. This book you can judge by its cover. The 4Runner is a truck-based SUV with a massive road presence.
Package Details
The 2020-year model comes fitted with the Toyota Safety Sense-P across the range. The package features:
Forward collision warning
Pedestrian detection
Automatic emergency braking
Lane departure warning
Automatic high-beam headlights
Adaptive cruise control.
Interior Details
The model also gets a brand new dashboard design with an 8-inches touchscreen display. The multimedia system is available on all trim levels and it includes Apple CarPlay, Android Auto, and USB connectivity.
The cabin has a simple layout, easily understood, and the adjustable driving position gives a great commanding view. The space is fairly decent and can fit seven grown adults with cubby spaces for extra storage.
Other noteworthy features include skid plates, fog lights, a 120-volt power outlet in the cargo bed, and a trick power-sliding rear window, which you can lower for that fresh air feeling.
Engine Power
The 4Runner can tow up to 5000 pounds, which is perfect if you want to tow a boat or a camping caravan. In addition, it can haul up to 440 pounds in the cargo area for carrying lots of luggage.
It sits on double-wishbone front independent suspension with coil springs and a multi-link rear suspension with coil springs. The ride is smooth and creamy however, it can be bouncy due to the high suspension for off-roading.
Interestingly, the ride height reduces the noise coming from the tires on long trips. For a truck-based SUV, the 4Runner handles corners well thanks to front and rear anti-roll bars. However, the boxy shape creates lots of drag and wind noises.
All the 2020 year model trim levels come fitted with a 4.0 liter V-6 that makes 270 horsepower and 278 lb-ft of torque. The power goes to the rear wheels or all four wheels, depending on the trim, via a five-speed automatic transmission.
Toyota Care 
Compared to its class rivals the 4Runner is fuel thirsty as it manages an average of 16 mpg inside the city, 19 mpg on the highway, 17 mpg combined, and it is available with a 23-gallon fuel tank. Toyota care covers the 4Runner with:
Basic 3 years/ 36,000 miles warranty.
Drivetrain 5 years/ 60,000 miles warranty.
Free Maintenance 2 years/ 25,000 miles warranty.
Roadside 2 years/ unlimited miles warranty.
Rust 5 years/ unlimited miles warranty.
Here's how the 4Runner compares to other 4×4's:
Other Options to Consider
The 2020 4Runner is available in eight trim levels. The SR5, SR5 Premium, Venture, TRD Off-Road, TRD Off-Road Premium, TRD Pro, Limited and Limited Nightshade.
All trims get the same engine, transmission, and a two-wheel or part-time four-wheel drive. The Limited and the SR5 can seat up to seven passengers whereas the rest of the trims are available with five seats only. For a base model, the SR5 is well equipped.
It comes fitted with Toyota's safety system and an upgraded infotainment system. For the interior, an eight speakers sound system, cargo divider, rearview camera, front, and rear cup holders are included for a better driving experience, in addition to adaptive cruise control and power steering.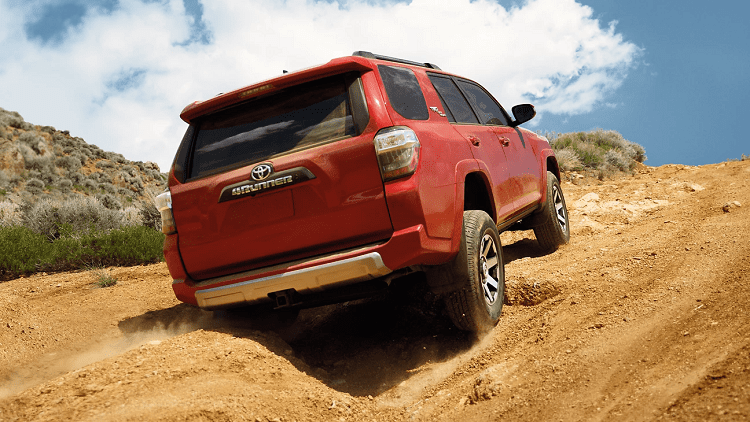 The exterior, on the other hand, covers a range of options such as:
Alloy Wheel Locks
Ball Mount
Running Boards
TRD Front Skid Plate
Next up is the TRD Off-road, which offers additional features like rear locking differentials, hill descent control, dashcam, and cargo net. The TRD Off-road and the SR5 come with a premium variant that incorporates a more plush interior with heated seats and an optional sunroof.
TRD Options 
The Venture Trim is based on the TRD Off-road Premium and adds black exterior accents, dark grey wheels, and a Yakima roof rack. One of the top-level trims is the TRD Pro. It is the most off-road focused of the bunch and it features revised springs, FOX dampers, all-terrain tires, and a front skid plate.
It also gets a sunroof and 15 speakers JBL audio system with a subwoofer. The Limited is more luxury-focused and uses a special full-time four-wheel drive for top-notch comfort. The Limited comes with a Nightshade variant, which replaces the exterior chrome accents with black ones. These luxury trims accommodate all the bells and whistles:
Keyless entry and ignition
Parking sensors
Dual-zone climate control
Premium JBL speakers
Leather interior
Ventilated seats
Paint protection film
Automatic running boards
Full-size matching spare tire
The 4Runner gets  special treatment in the form of multiple packages:
Four Season Floor Mat Package
Wilderness Package
All-Weather Floor Liner & Cargo Tray Package
Preferred Accessory Package
Carpet Floor Mats & Cargo Mat Package
TRD Performance Package
Convenience Package
FAQs
Question: Does Toyota 4Runner hold its value?
Answer: The 4Runner does very well for retaining its value over time; it depreciates approximately by 39% after 5 years whereas other vehicles depreciate by almost 51%.
Question: How Many Miles Will Toyota 4Runner Last?
Answer: The Toyota 4Runner can last up to 300,000-miles and more than 15 years with proper maintenance.
Question: How Much Should I Pay for a 2020 Toyota Tacoma?
Answer: The least expensive 2020 Toyota Tacoma is the SR Double Cab with a 5.0 ft. bed and a 2.7L 4-cylinder with a 6-speed auto. It arrives with a Manufacturer's Suggested Retail Price (MSRP) of about $26,880.
Question: Are there Other Alternatives to the Toyota Tacoma?
Answer: Yes, other alternatives worth considering are the Chevrolet Colorado, Nissan Frontier, and the Ford Ranger.
Verdict
There is no wrong answer if you get either one of these vehicles. They offer great features and capabilities that make them great daily drivers. The buying decisions lie upon your personal preference.
If you are a family man and need a go-anywhere vehicle with lots of space, the 4Runner is the obvious and most suitable choice for you. However, if you like the idea of driving a pickup truck or want a capable workhorse to tow and haul heavyweights, then the Tacoma has your name on it.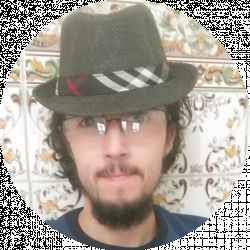 Latest posts by Tommy Verrcity
(see all)