During the past decade, the automotive industry went through radical changes and expanded to reach new and broader horizons. Buying a new car has never been as confusing as the current times due to the endless options to pick from.
Are you Looking for a Workhorse?
Get a Pickup Truck.
Maybe you want something fast, take a walk in the sports cars' isle and see what you can find.
From Hot Hatchbacks to Sedans, there is indeed a car for every driver. One of the automotive segments that dominated the market sales is the SUV.
In today's world, Sport Utility Vehicles are a lifestyle choice and a great convenience to many drivers who prefer to relax in a high and soft seat instead of being squeezed into a bucket seat of a sedan.
SUVs became the mainstream carrier for families, and who knows? Maybe the SUV will kill the Minivan and take its place.
Manufacturers today are focusing on this particular segment because of its popularity and the high demand. One of these manufacturers is Toyota.
Toyota proved itself to be one of the largest and highly valuable carmakers. It became a giant in the automotive industry thanks to its unmatched reliability and durability.
Imagine if they made an SUV.
Wait! They do make SUVs. And they are built to last probably longer than you.
The 4Runner is one of the hottest SUVs on the market today, and for a good reason. It can carry a full family, their luggage, tow their house, and go off-road.
In this 2020 Toyota 4Runner SR5 premium guide, I will provide you with everything you need to catch up to speed on the Toyota 4Runner SR5.
What to Look for in a Family-Friendly SUV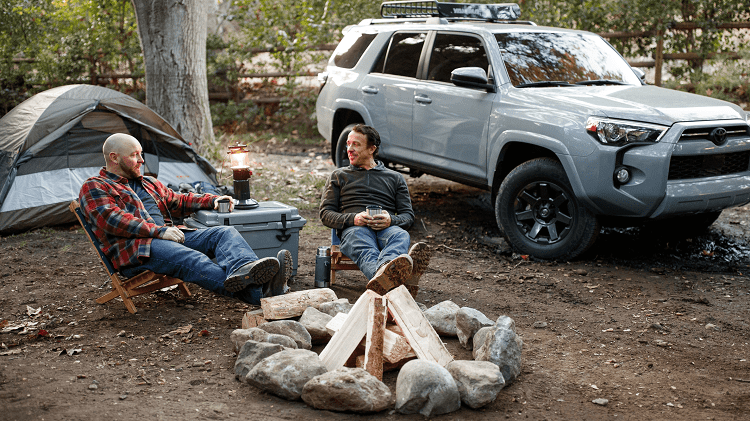 Before diving into the 4Runner's details, you need to know what a proper SUV should have before you buy it.
Safety Features
SUVs for many buyers today, are the new family haulers and grocery getters. As the name suggests, SUVs are utilitarian and intended for daily use.
Modern-day SUVs come loaded with driver assist systems, collision detection systems, airbags, and more to make the driving experience easier and safer.
So make sure to choose one with high safety standards and technology.
Cargo Space
Seating and cargo space varies from one SUV to another. A proper mid-size SUV should carry five adults and their luggage with no problem.
If it's not enough you can step up to a full-size SUV with folding third-row seats and carry a family of eight.
I should note that in some SUVs, third-row seats feel very tight and can eat a lot of the trunk space.
Comfort and Amenities
Carmakers nowadays are building their vehicles to be very comfy and make the ride smooth and joyful. SUVs are more luxury-focused than ever and are fitted with limitless niceties.
Leather interiors, heated and ventilated electric seats, AC, massive touchscreens, and the list goes on.
Fuel Economy
Gas consumption is probably every driver's worst nightmare. Luckily, many manufacturers offer their SUVs with a wide range of powertrains options, bigger gas tanks, and hybrid technologies to achieve the best MPG possible.
Plus, SUVs are more car-based which means they are lighter and have a sleek design to reduce drag on the road. That can really affect your car's fuel economy.
Engine and Transmission
Buying an SUV in our current can be a daunting task. Many carmakers offer their cars with a bundle of engines and transmissions to choose from.
You can opt for a naturally aspirated four-cylinder, a V-6, or even a big V-8. There are also turbocharged diesel engines to choose from alongside hybrid power trains.
This bundle of power plants is paired to multiple transmissions ranging from a five-speed manual to an eight-speed automatic.
2020 Toyota 4Runner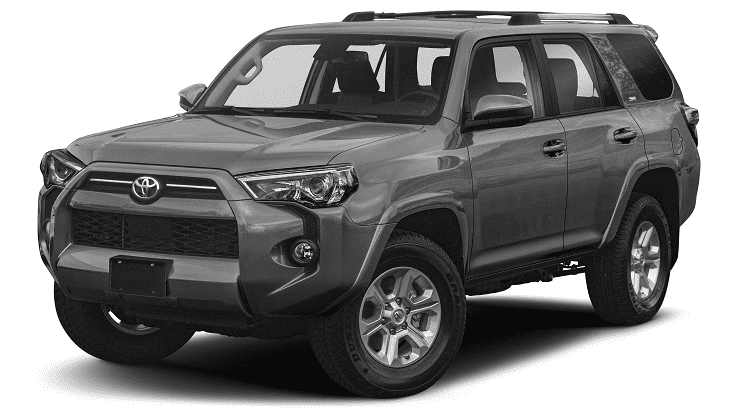 In an era where manufacturers took a different path and began making car-based Sport Utility Vehicles, Toyota remained loyal to its origins.
The Toyota 4Runner is the last outlaw in its class.
They say never judge a book by its cover, but when it comes to the 4Runner you can size it up just by the way it looks.
It is a body-on-frame SUV that has a huge road presence because it is based on a truck, unlike its class rivals.
Safety Features
The 2020 year model gets a bundle of safety upgrades called the Toyota Safety Sense-P 2.0. it includes driver-assist features like:
Forward collision warning
Pedestrian detection
Automatic emergency braking
Lane departure warning
Automatic high-beam headlights
It also gets loads of other safety features that come in handy like adaptive cruise control, four-wheel ABS, traction control, child safety locks, stability control, fog lights, collision safety system, and tire pressure monitoring.
Have no worries, the 4Runner has front and rear airbags, side-mounted dual airbags at the front, and anchors for your child seat.
Notable features that come as standard are an engine immobilizer and a remote anti-theft alarm system in case someone tries to steal your ride.
Not to mention, it scored four out of five stars in the NHTSA safety tests.
Drivetrain and Payload Capacity
The 2020 Toyota 4Runner gets 24 valves 4.0-liter V-6 with double overhead cams. It produces 270 horsepower and 278 lb-ft of torque.
The power is sent directly to the rear wheels via a five-speed automatic transmission with manual mode and a rear limited-slip differential.
Four-wheel drive is available as an option for more traction.
The power plant and the transmission are perfectly set to provide a maximum towing capacity of 5,000 pounds and a massive payload of 1,700 pounds.
Fuel Economy
The 4Runner runs on regular unleaded gas, and it comes fitted with a 23-gallon gas tank. It is big enough to do 400 miles.
It averages 17 miles per gallon inside the city, 21 miles per gallon on the highway, and 18 miles per gallon combined.
Suspension and Ride Quality
The 4Runner sits on a multi-link rear suspension with coil springs and a stabilizer bar, and an independent double-wishbone front suspension with coil springs and a stabilizer bar.
It is decent through the corners thanks to the front and rear anti-roll bars.
Have you ever wondered how does it feel to drive on a cream cake? Well, that is exactly how the 4Runner feels to drive.
It has a great ground clearance that helps in reducing the noise from the road.
But the ride can get bouncy sometimes and the big boxy shape creates lots of drag on the highway and leads to frustrating wind noises.
In addition, the tall ride height makes it difficult to get into the cabin.
Interior Space and Seating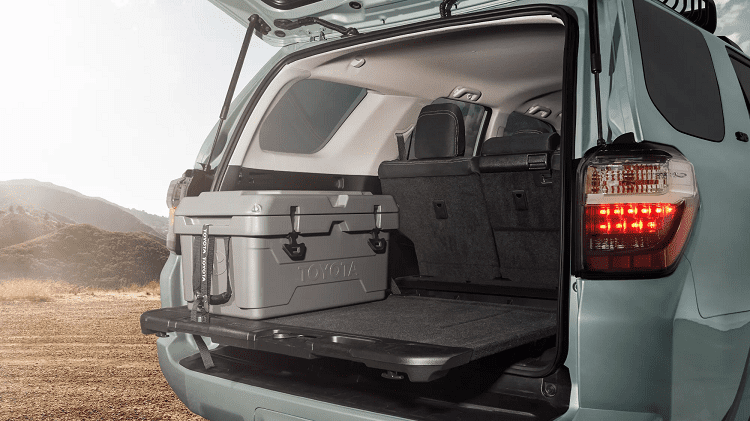 After climbing your way into the cabin, you will receive a warm welcoming by simple and spacious design.
In its standard settings, the 4Runner can comfortably seat five adults with 47.2 cubic feet of cargo space for their luggage.
Fold those seats down and the cargo space will increase to 89.7 cubic feet. There are optional third-row seats, unfortunately, it reduces the cargo space to nine cubic feet.
The 4Runner gets cloth upholstery, a leather steering wheel, an eight-way power-adjustable driver's seat.
As well as a four-way adjustable passenger seat, genuine and synthetic leather upholstery, ventilated, and heated seats.
The seats also feature latches and anchors to secure your child's seat.
In-Car Entertainment
More niceties are offered with the 4Runner such as adaptive cruise control, front and rear cupholders, illuminated vanity mirrors, and single-zone air conditioning.
Cabin storage is decent. It gets front and rear door pockets, and an overhead console with storage.
For even more comfort, you get power steering with tilt and telescopic steering wheel, interior air filtration, leather and simulated alloy steering wheel, rearview camera, and a universal remote transmitter for garage doors.
The 2020 model receives additional amenities like an upgraded larger eight-inch touchscreen display.
It is far more responsive than the previous model and gives the interior a more cheerful vibe.
As standard, it comes fitted with integrated Android Auto, Apple CarPlay, and it supports Amazon Alexa.
Toyota also provides the 4Runner with three months of satellite radio service, AM/FM radio, and a total of eight speakers.
You can control most of the audio functions from the steering wheel alongside adaptive cruise control.
Aux cord and USB connection are available in case you wanted to plug in your smartphone.
The 4Runner gets a couple of cool features including, one-touch power windows, heated mirrors, and remote keyless door locks.
A couple of additional option boxes you can check when you spec your 4Runner are integrated satellite navigation, moon roof, 15 speakers premium JBL sound system, parking sensors,  and dual-zone climate control.
The cabin has built-in instruments like a compass, trip computer, clock, tachometer, and external temperature display.
The interior is available with only two colors Sand Beige and Graphite.
Optional Extras
You thought I was done with interior options? Think again. Here is a list of additional features you can add to the 4Runner:
Dashcam
Rear Cargo Deck that slides out
Universal Tablet Holder
Cargo Tote
Coin Holder
Ashtray Cup
Cargo Divider
Cargo Cover
Cargo Net
Softex-Trimmed Third Row Seat that folds flat
Carpet Cargo Mat
Exterior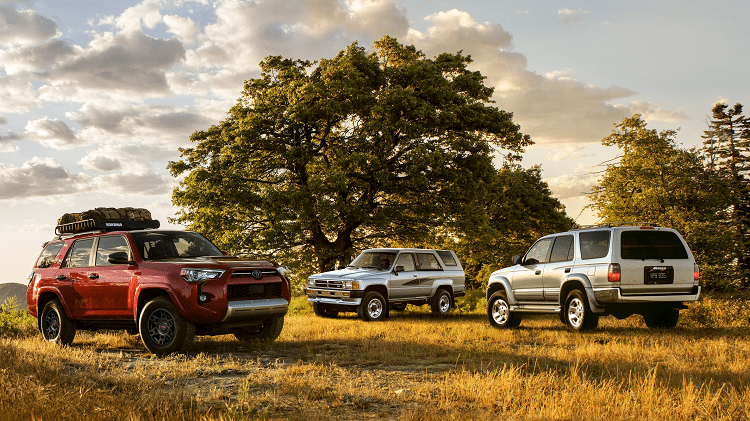 Just like the interior, the exterior design gets a list of its own. It includes additions like:
Door edge guards for more protection in case you park in a tight space.
Running Boards to make getting into the cabin easier
Blackout emblem overlays to give the 4Runner a mean and aggressive look
Chromes exhaust tip that looks cool, and sounds amazing
Power Moon roof with sunshades
Ball Mount for your trailer
TRD front skid plate for off-roading
Paint protection film on the fender flares and bumpers
Alloy wheel locks
You can get the 4Runner with six color options, Barcelona Red Metallic, Super White, Midnight Black Metallic, Magnetic Gray Metallic, Classic Silver, and Nautical Blue.
Tires
The 4Runner gets 17-inch alloy wheels with P265/70R17 all seasons tires. It also comes with a full-size underbody-mounted spare tire.
Packages
Toyota provides the 4Runner with a bundle of packages:
All seasons floor mat package includes carpet floor mats, carpet cargo mat, and all-weather floor liners.
The Convenience package consists of a chrome exhaust tip, roof rack cross bars, and alloy wheel locks.
The Accessory package features carpet floor mats, cargo mat, cargo net, ad alloy wheel locks.
TRD performance package, which adds TRD front skid plate and matt grey 17-inch TRD alloy wheels.
Wilderness package offering roof rack cross bars, all-weather floor liners, and cargo tray.
The 4Runner SR5 premium price starts at 39,000$ for the rear-wheel-drive version, whereas the four-wheel-drive variant costs an extra 3000$.
Bear in mind that the price can go up to 46,000$+ if you go for the additional features and packages.
Warranties
Basic 3 years/ 36,000 miles warranty.
Drivetrain 5 years/ 60,000 miles warranty.
Free Maintenance 2 years/ 25,000 miles warranty.
Roadside 2 years/ unlimited miles warranty.
Rust 5 years/ unlimited miles warranty.
Pros and Cons
The 4Runner is a good SUV, but it does have its ups and downs. Here is a list of the 2020 4Runner pros and cons.
Pros
Unmatched off-road performance especially with the upgraded TRD package.
Versatile cargo area with an optional slide-out floor.
Long list of amenities to make the driving experience better.
Cons
Choppy and bumpy ride compared to its class rivals.
Unrefined transmission.
Leans a lot in the corners and wavers at high speeds.
Not fuel-efficient.
Uncomfortable entry and exit due to the tall height.
Closest Competition
Jeep Grand Cherokee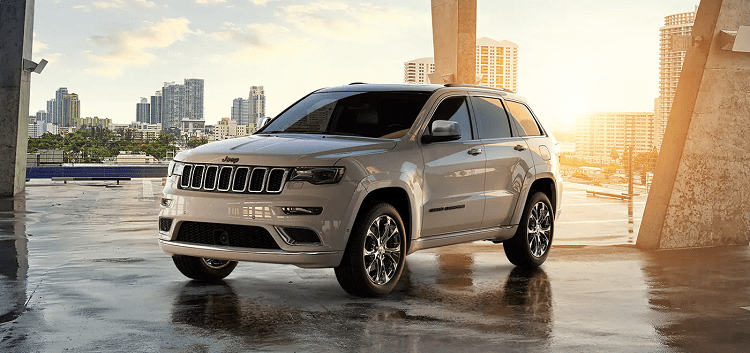 It is a family-friendly mid-size SUV. It is more refined, more comfortable, and offers good performance both on and off the road.
Toyota Highlander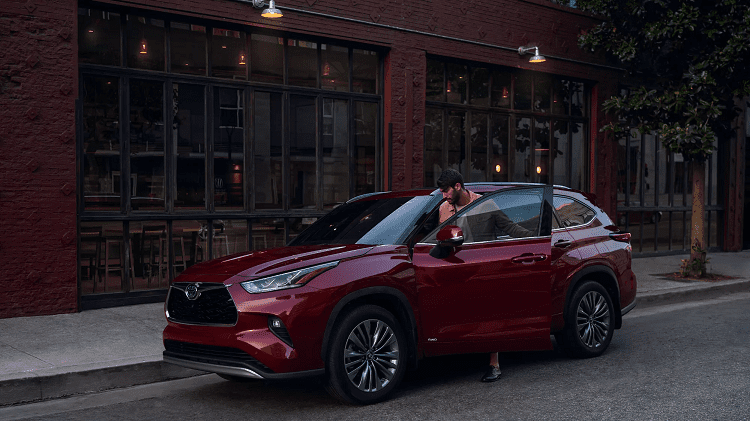 The 4Runner receives competition from its own bloodline. The Highlander lacks off-road abilities, but it is more comfortable, spacious, powerful, and fuel-efficient.
Unlike the 4Runner, you buy the Highlander for the family, not for fun.
Subaru Outback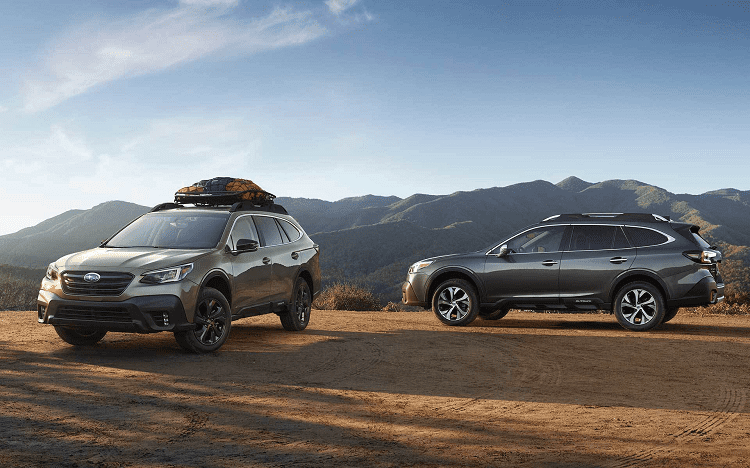 The 2020 Subaru Outback is more refined than ever featuring loads of amenities and offers the same off-road capabilities as the 4Runner.
FAQs
Question: Is the Toyota 4Runner Reliable?
Answer: Toyotas are known to last longer than its owner does. With regular maintenance and reasonable driving, the 4Runner is expected to run for 300,000+ miles.
Question: How Much Should I Pay for a 2020 4Runner?
Answer: The MSRP for a 4Runner starts at 37,000$ and can rise up to 60,000 with the upper trims. The most popular model is the SR5 premium which has a price tag that ranges from 39,000$up to 46,000$ with options.
Question: Does the 4Runner Hold Its Value?
Answer: The 4Runner retains good resale value. It is expected to depreciate by 39% after 5 years.
Verdict
Not to beat around the bush, the 4Runner is a special SUV with a special character.
For weekend fun, outdoorsy adventure, and off-roading excitement, the 4Runner is the perfect SUV for that.
Would I use it as a daily family hauler and groceries getter? No. Unfortunately, it is thirsty for fuel, the ride quality is low, and the style is outdated. In addition, its sheer size and bad turning circle makes it very hard to maneuver in parking lots and tight spaces.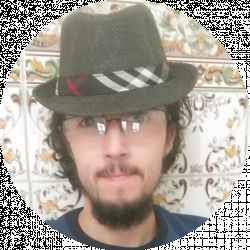 Latest posts by Tommy Verrcity
(see all)