The Toyota Tundra 2008 is a fine choice for a full-size pickup truck, providing one of the best workability, performance, equipment, available configurations, and road manners amongst the competition. Here, we will guide you with all the specifications, user reviews, configurations, and final verdict regarding the 2008 Toyota Tundra to make a better decision when thinking of buying one.
The 2008 Toyota Tundra comes with a mighty 5.7-liter V8, a variety of different bed and cab styles, a spacious interior, multiple convenience and safety features, and potent tow ratings. However, the interior has a few ergonomic flaws and a lot of plastics—like most Toyota vehicles.
Overview
The second-generation Toyota Tundra was completely redesigned in 2007 to be a tougher, bigger successor to the previous model and give serious competition to the big three for the full-size pickup segment. Considering the positive feedback, large sale numbers, powerful work capacity, and unmatched durability, the Toyota Tundra has made its market in the USA and will continue to thrive.
Designed by Japan, built in the USA, the Toyota Tundra guarantees a trouble-free pickup experience. The 2008 Toyota Tundra came out with minor changes, with added features for the Limited and SR5 trims and the base Grade trim addition to all body styles. These included the Double Cab, SR5, Limited, and Crew Max. The addition of base Grade trim greatly increased Toyota Tundra's sales numbers.
The previous model was designed for a softer touch, such as home improvement chores or recreational activities, and not for heavy towing or full workload because of the smaller V8. On the contrary, the 2008 Tundra entered the competition with a punch in the face.
Already known for its durability, Toyota launched the 2008 Tundra with a robust chassis, three-bed lengths, three engines ( with the 5.7-liter V8 being the most powerful one), and three body styles, allowing a large customer base to consider buying a Toyota instead of going for the traditional big three.
The Toyota Tundra 2008 delivers greatly in the half-ton full-size pickup truck lineup. With a maximum towing capacity of more than 10,000 pounds, the Tundra is ready to handle all sorts of heavy work. Plus, it's a fine daily driver with a comfortable and pleasant drive, so it should be on your wishlist.
In comparison to other half-ton rivals, such as the GM Sierra and Silverado, the Toyota Tundra does not hold any prominent advantage. Moreover, it does not even offer a nicely furnished cabin interior either. But apart from this, Toyota is a brand that has proven to provide the most durable vehicles ever produced, with the Toyota Tundra being one of the best ones.
Toyota Tundra 2008 Model Range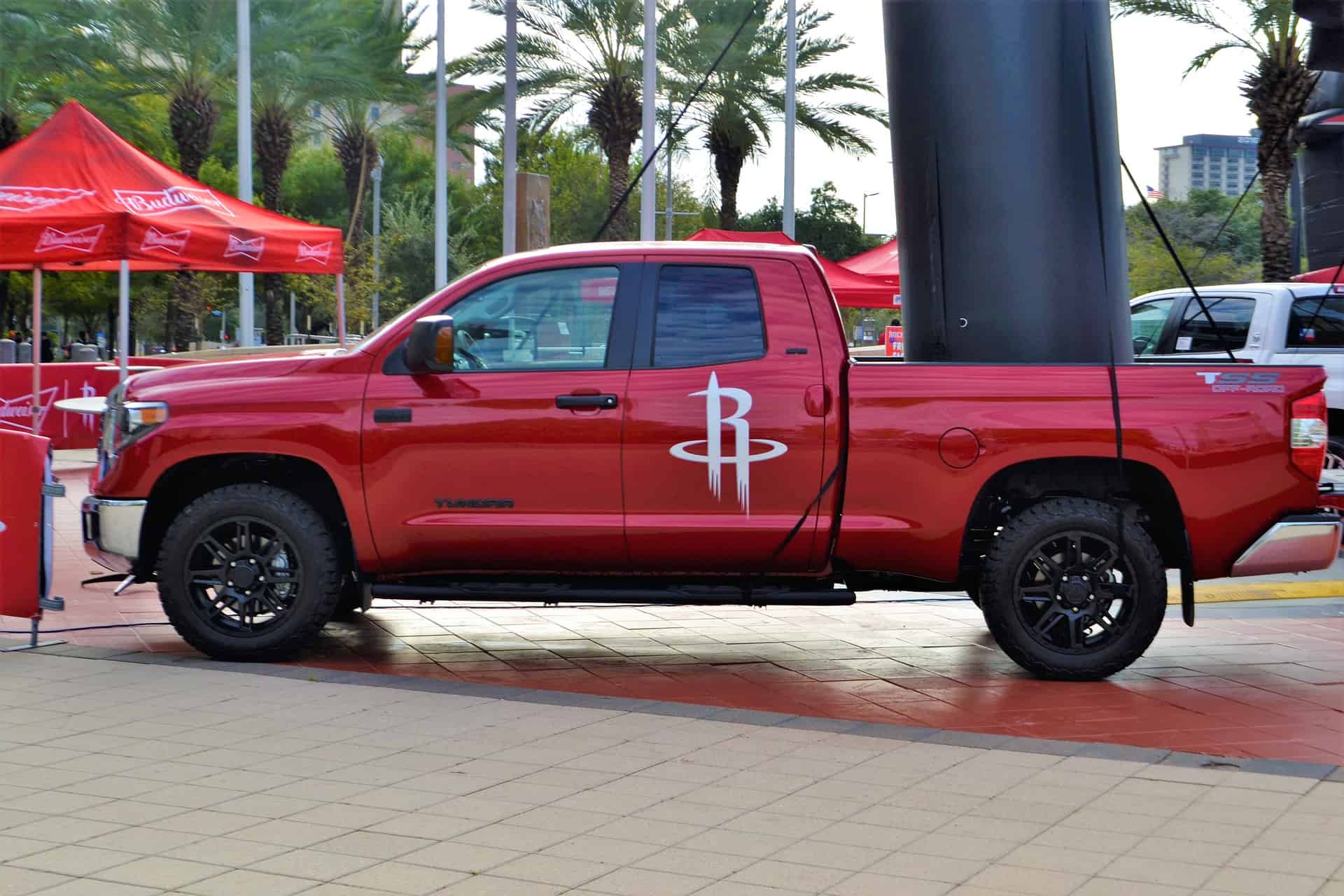 The Toyota Tundra 2008 as a half-ton full-size truck was launched in three body styles: CrewMax, Regular Cab, and Double Cab. The Tundra CrewMax is essentially a crew cab with an extra-large cabin capacity. The Double Cab is an extended cab with four-hinged doors.
The Regular Cab is the basic model which comes with two-hinged doors. In terms of bed length, the CrewMax is only available with a 5.5-feet bed, whereas the Regular and Double Cabs can be selected with an 8-feet or 6.5 feet-bed.
Getting on to the Toyota Tundra trims, the 2008 model rolled out the entry-level base Grade, the regular SR5, and the top-of-the-line Limited. The CrewMax and Double Cab can be selected in SR5, Grade, and Limited trims. However, the standard-cab truck is only available in Grade trim.
The base Grade features 18-inch steel rims, a four-speaker CD stereo system along with an auxiliary audio jack, dual-zone air-conditioning system, and a 40/20/40 cloth bench seat. The SR5 additionally has cruise control, keyless entry, rear heater ducts, a telescopic steering wheel, a couple of more speakers, power accessories, and cruise control.
Moreover, the CrewMax and Double Cab trim and the features offered by the SR5 also furnish a 6-CD changer, heated side mirrors, and powered front bucket seats. Exclusively, the CrewMax gets a rear sliding window along with a defroster, a rear bench seat with reclining function, and rear A/C ducts. There is also a monochromatic styled appearance package available for Double and Regular cab models.
The best-in-class features are reserved for the Tundra Limited model, which is equipped with ostentatiously luxurious leather upholstery, alloy wheels, climate control, retractable and auto-dimming side mirrors, wider tires, rear and front parking assist, Bluetooth, bed rail system with additional tie-down points, 10-way adjustable powered driver seat, and a 10-speaker JBL stereo system (12 speakers for the CrewMax).
Moreover, it also gets a backup camera, a navigation system, 20-inch wheels, and a memory seat (driver only). The CrewMax gets an exclusive sunroof. Next is the TRD Off-Road Package, which is designed for serious off-roading. It features fog lights, BFGoodrich all-terrain tires, and an upgraded suspension coupled with Bilstein shocks.
Performance
The Toyota Tundra 2008 went on service with three different engine types. The standard engine on the Tundra 2008 Double Cab standard-bed and Regular Cab is a 4-liter V6 which makes 266 pound-feet of torque and 236 horsepower. The optional engine available on these models yet standard on all remaining Tundra models is the 4.7-liter V8 which puts out 313 pound-feet of torque and 271 horsepower.
The optional engine on these models is the brawny 5.7-liter V8 which pulls an impressive 401 pound-feet of torque and 381 horsepower. Regarding the transmission, a 5-speed automatic is available with both the 4-liter V6 and the 4.7-liter V8, whereas a 6-speed automatic is available with the 5.7-liter V8. The 5.7-liter V8 is capable of reaching 0-60 miles per hour in just 6.3 seconds.
The Tundra 2008 is available with both four-wheel drive and two-wheel drive, and a limited-slip differential is standard on all. The Tundra's maximum towing capacity is rated at 10,600 pounds.
Safety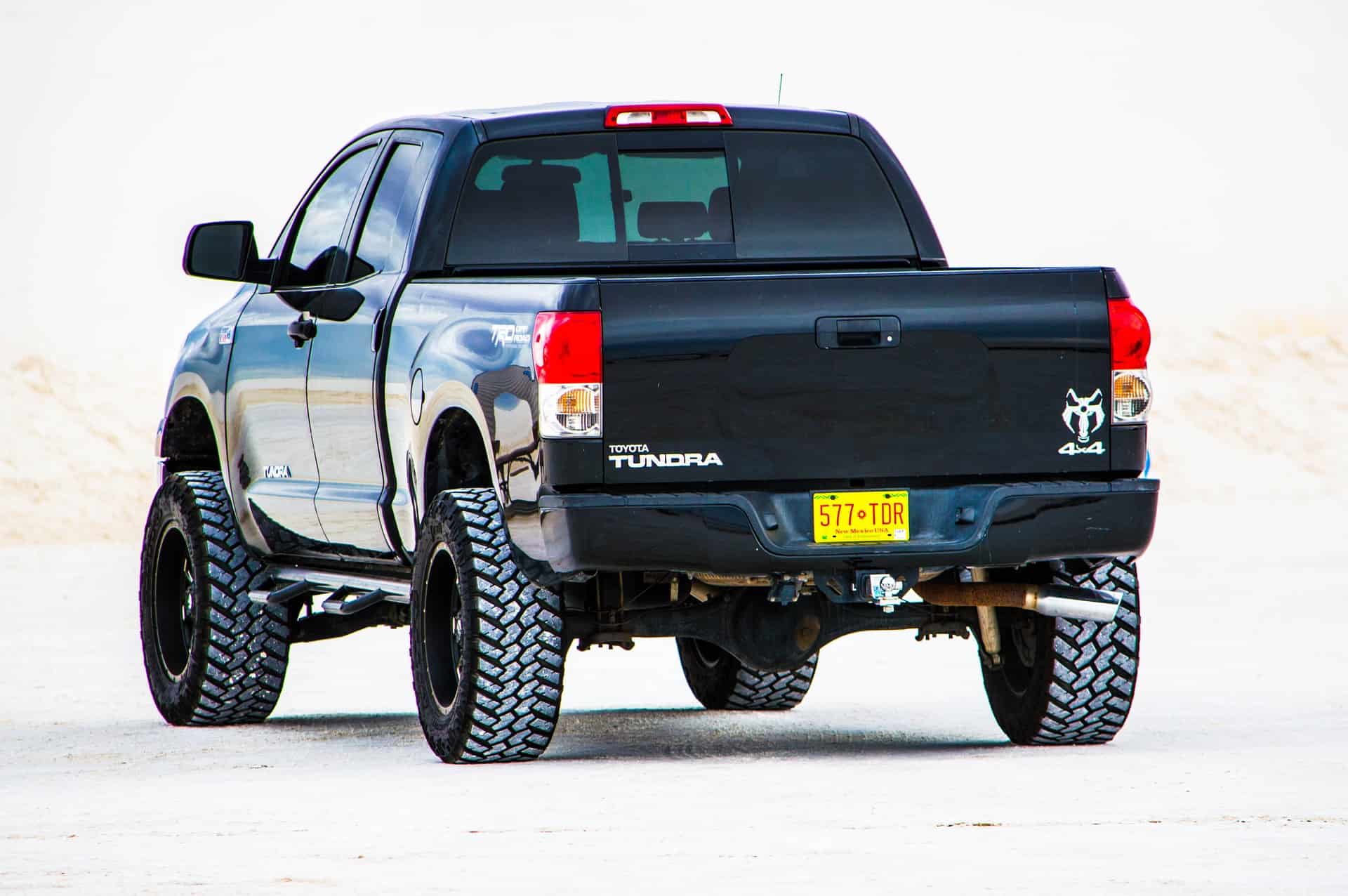 Standard safety features available on all Tundra models include traction control, anti-lock disc brakes, side curtain airbags of full-length, side airbags at front-seat, and stability control.
The Insurance Institute for Highway Safety has given the Toyota Tundra 2008 a "Good" rating in frontal-offset crash testing. The Tundra also earned four out of five stars in driver and passenger frontal impact tests under government crash testing.
Interior
The Toyota Tundra is the epitome of endurance; it was designed with a focus on durability and utility. Keeping this in mind, the Tundra 2008 has generous cup holders, large storage areas, and accommodating front seats. Interior surfaces are mainly made of hard plastic to provide a long service life, with soft-touch areas in a few places only.
The binnacle-designed gauge cluster is not easy to read, though it has been made to look attractive. The well-organized and large central control system is not within a comfortable reach of the driver, particularly with the Tundra, which features a navigation system.
The CrewMax offers the greatest rear seat space with impressive 44.5-inch legroom, which is more than enough for stretching out. The Regular Cab has a generous interior cargo space, while the Double Cab is upgraded to a rear seating capacity of 3 individuals.
Driving Experience
The Toyota Tundra 2008 delivers incredible power and torque from its 5.7-liter V8 engine. Not only does it harness power, but it also delivers it smoothly. The 6-speed automatic transmission provides prompt and smooth gear shifting, while the shifter knob provides precise control to the driver in manual mode for tackling rugged terrains and steep slopes.
For a driver daily, the Tundra is a decent pickup truck that runs quite smoothly on the highway, although the off-road package turns up road noise. The light and precise steering may worry some drivers at high speeds on the highway. On the other hand, it makes life easy maneuvering the Toyota Tundra in parking lots.
On curved roads, the Tundra maintains a firm grip, with little body roll and a predictable steering feel. However, it does not excel over its competitors in this domain. The Tundra features strong, durable brakes with a progressive, firm pedal feel and short braking distances.
User Reviews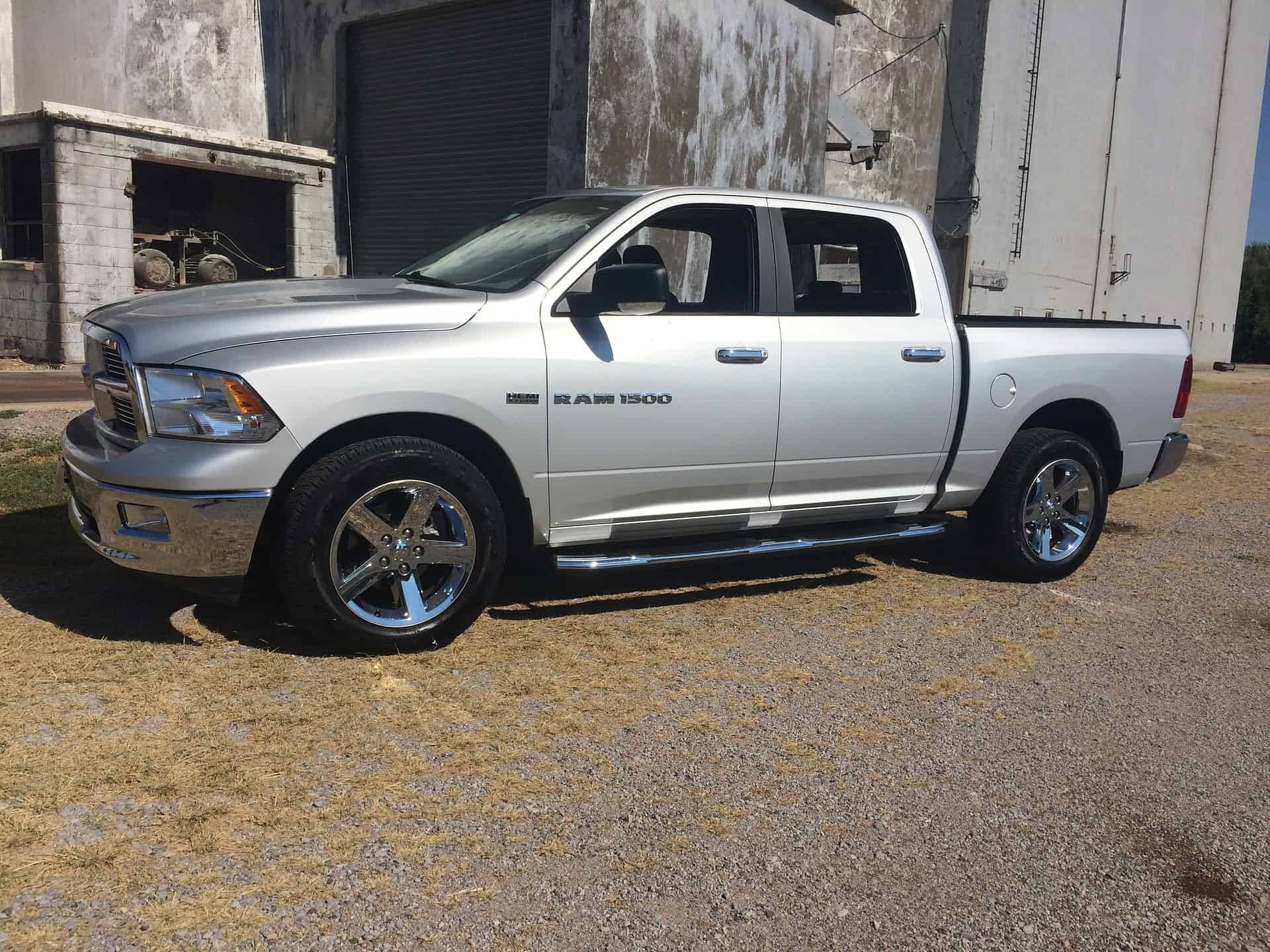 The Toyota Tundra has been very successful in maintaining its respect as a very durable and lasting pickup truck. Most users have provided very positive feedback regarding the Tundra 2008 model. One such example is Victor Sheppard, a user from Houma, Louisiana, who drove over one million miles in his Toyota Tundra 2007 due to his long-haul trips.
His Tundra was taken back by Toyota in celebration of the one million miles Victor has covered in return for a free, brand-new Tundra 2016. Toyota then used this old Tundra to research and use parts to increase Tundra's service life further. Victor was able to run his Tundra to such an incredible extent due to his regular dealership routine maintenance check-ups in nine years of use.
In total, he logged 117 service visits, which included oil and filter changes and timing belt replacement. This old Tundra still had its original engine, paint job, and transmission.
This shows the quality and durability of the Toyota Tundra, which was produced in 2007. With incoming years and models, the quality is only going to increase. However, it is vital to know here that such vehicle life was attained only due to regular maintenance, which shows the importance of keeping your vehicle maintained.
2008 Toyota Tundra Alternatives
The trucks which compete with the Toyota Tundra include Ford F-150, Dodge Ram 1500, and Chevrolet Silverado.
2008 Ford F-150
The 2008 Ford F-150 provides multiple bed and cab configurations, a functional and attractive cabin, and a quiet and smooth driving experience. However, on the downside, it provides below-average performance numbers, with limited interior storage capacity and no stability control, and no airbags.
2008 Dodge Ram 1500
The 2008 Dodge Ram 1500 comes with a powerful 4.7-liter V8 engine, smooth ride, sharp steering, and spacious interior with the MegaCab trim. On the contrary, its interior materials are cheap compared to the competition, and its rear seats are cramped in Quad Cab trim.
2008 Chevrolet Silverado
The 2008 Chevrolet Silverado's 6.0-liter V8 is the biggest engine that comes with it, which competes with the Tundra's 5.7-liter V8. The Silverado offers a refined driving experience with a quiet and pleasing drive.
Comparably, its interior setting is much better than the competition, with comfortable seats and a range of safety equipment. On the downside, it has a larger turning circle with limited interior storage.
Check out our full Tundra vs Silverado Comparison.
FAQs
Question: Is 2008 a good year for Tundra?
Answer: The Toyota Tundra 2008 is a great choice for a full-size pickup truck that offers a complete package of durability, performance, towing capacity, and configurations.
Question: How many miles will a 2008 Toyota Tundra last?
Answer: The Toyota Tundra 2008 will easily last up to 300,000 miles, which is 15 years when driven 20,000 miles annually. However, with routine maintenance and regular check-ups, the Toyota Tundra can even last more than one million miles, as proved by Victor Sheppard. He drove his Toyota Tundra one million miles with just regular maintenance.
Question: What year is the most reliable Toyota Tundra?
Answer: While all second-generation Toyota Tundra models deliver great reliability, the best among them have been 2013, 2014, and 2015. However, all models have been very successful in maintaining Toyota's legacy of reliability.
Question: What is a 2008 Toyota Tundra worth?
Answer: The 2008 model stands between $5000 and $23,000 depending upon condition and mileage. Factors such as custom modifications also increase the net worth.
Question: What is considered high mileage for a Tundra?
Answer: 200,000 miles is considered as a high mileage for the Toyota Tundra. However, if properly maintained, the Tundra second generation can go all the way up to a million miles as per the proven record of Victor Sheppard.
Question: Is the Toyota 5.7 a good engine?
Answer: It has been over 14 years since Toyota first introduced its 5.7-liter V8. And till now, it still uses the same great engine which has proved its quality build and reliability. This engine has proved to run over one million miles under routine maintenance.
Question: What is the most reliable Toyota Tundra?
Answer: The Tundra 2019 and 2013 models received similar high ratings for their reliability. However, all Tundra second-generation models have been great in providing reliable mobility and utility.
Question: How big is the gas tank in a 2008 Toyota Tundra?
Answer: The 2008 Toyota Tundra features a 26.4-gallon fuel tank.
Question: What can a 2008 Toyota Tundra tow?
Answer: The 2008 Toyota Tundra has a maximum towing capacity of 10,600 pounds.
Question: Is it worth buying a truck with 200k miles?
Answer: 200k miles can be okay for diesel engines, whereas, for gas engines, it is better to look for one with less than 100k miles. However, with proper maintenance and care, even a truck with high mileage can be a good option.
Question: Is the Toyota 4.7 a good engine?
Answer: The Toyota 4.7-liter V8 is a very reliable engine that has been designed for long service life. The key point here is to keep maintenance on top to ensure the engine serves you even longer.
Question: Why are used Tundras so expensive?
Answer: The Toyota Tundra has a very long service life, which shows how much research has been done on its design. This is the same reason why the Tundra holds such an exceptional resale value. Its durable reputation has created a legacy of being one of the most successful and durable vehicles of all time.
Question: Do Toyota Tundras last a long time?
Answer: As per user reviews and reliability tests, the Toyota Tundra has proven to exceptionally last over a million miles with consistent maintenance and care. If you keep maintenance on priority, you can expect the Toyota Tundra to last a very long time.
Question: What generation is a 2008 Tundra?
Answer: The 2008 model belongs to the second generation of Toyota Tundra lineup (2007-2013).
Question: What is comparable to a Toyota Tundra?
Answer: The Ford F-150, GMC Sierra, Chevrolet Silverado, Dodge Ram 1500, and Nissan Titan stand shoulder to shoulder with the Toyota Tundra. These powerful trucks also deliver similar performance numbers and towing capacity as the Tundra.
Question: Is the Tacoma or Tundra better?
Answer: Tundra is a more powerful pickup truck which also makes it more expensive. If you need serious towing capability, then go for the Tundra. However, if you are just looking for an everyday truck at a more reasonable price, then the Tacoma is a better choice.
Question: Is Toyota Tundra worth the money?
Answer: The Toyota Tundra is a superb purchase as a full-size pickup truck. The Tundra features significant performance numbers with unmatched reliability, which makes it an excellent value for money.
Question: Is Toyota Hilux and Tundra the same?
Answer: The Toyota Tundra is a full-size truck, whereas the Toyota Hilux is a mid-size truck. The Tundra offers a bigger engine, larger bed size, and greater towing capacity in comparison to the Toyota Hilux. Similarly, the Tundra is also more expensive than the Hilux. The Hilux offers a budget-friendly option with a mediocre towing capacity.
Question: Are Tundras bad on gas?
Answer: This is where it gets ugly. The Tundra's thirsty 5.7-liter V8 munches on gas, providing a terrible fuel economy of 17 mpg on the highway and 13 mpg in the city.
Verdict
The 2008 Toyota Tundra is a well-engineered, long-lasting pickup truck that has been pleasing customers for a very long time. Toyota's commitment to providing highly reliable vehicles has added to its advantage to the point that it easily sells vehicles that are more expensive yet technologically backward than the competition because of its reputation for being so reliable and durable.
The example of Victor Sheppard and his 2007 Toyota Tundra truly shows how well the Toyota Tundra has been built. Due to these reasons, the Toyota Tundra is and will always remain one of the best pickup trucks in the world.
Of course, the Tundra may lack a few creature comforts or the latest tech available in the market among the competition, but whatever it offers, it does get it to sustain a lifetime.
About choosing a used 2008 Toyota Tundra or going for an alternative, I would personally go for the Tundra.
Alternatives such as the Ford F-150, Dodge Ram 1500, or the Chevrolet Silverado may be considerable options when considering a brand new purchase.
Still, when going for an old and used pickup truck from the 2008 year, I would not risk going for anyone besides the Toyota Tundra. The 2008 Tundra still has a great resale value, and even after buying and using an old Tundra, it will still provide a resale value whenever one decides to sell it.
I hope you enjoyed our 2008 Toyota Tundra guide, which covered a detailed description of its features, performance numbers, configurations, user reviews, and conclusion. With all the ins and out of the 2008 Toyota Tundra covered, we hope we have provided you with enough information to help you reach a decision when considering buying one.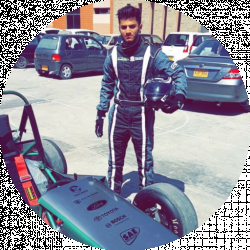 Latest posts by Zabrain Arshad
(see all)