Modern-day technology gave vehicle manufacturers the edge to provide exclusive and luxurious cars. Pickup trucks are indispensable nowadays and for a very simple reason, they are heavy-duty beasts and family haulers all at once.
Just like the Toyota Tundra vs Chevy Silverado, these trucks are bold, highly, capable and full of luxurious extras for comfort and better ride quality. There are endless trims with different beds, engines, and cab combinations for every duty and every person out there.
And purchasing one can be a very daunting task. So follow up to see what to look for in a pickup and which one is the best for you.
Main Differences Between Toyota Tundra vs the Chevy Silverado
The main differences between the 2020 Toyota Tundra vs the 2020 Chevrolet Silverado are:
The Toyota Tundra has a shorter wheelbase, whereas the Chevy Silverado has a longer wheelbase providing more legroom.
The Tundra is available with a V-8 only, whereas the Chevy Silverado is available with a 4-cylinder, a V-6, and a V-8.
The Toyota Tundra has been sold with the same design since 2007, whereas the Chevy Silverado was redesigned for the 2020 model.
The Toyota Tundra can top out at $54,000 with its top-level trim, whereas the Chevy Silverado can exceed $70,000 with its top-level trim.
If you are looking to purchase a new pickup truck, you should consider few things.
What are You Going to Use it For?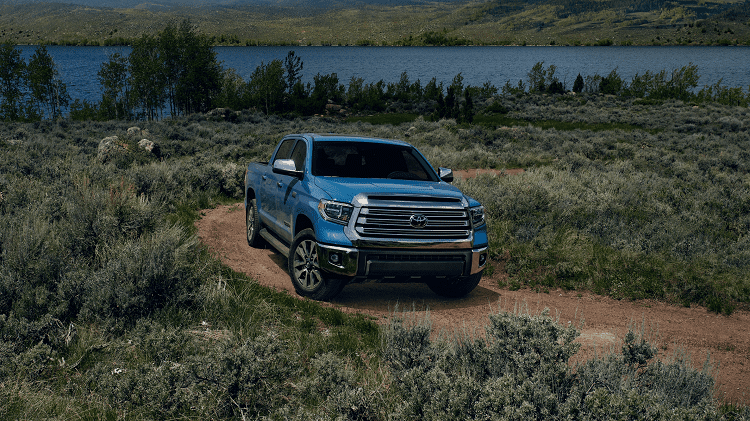 The first question you must answer before buying a pickup is what is the truck for?
How you intend to use the truck is a very important factor that will help you find the one that suits your needs.
If you just want to experience driving a pickup truck or like the idea of having one in general with nothing major to haul, then a midsize pickup is your best choice.
It is easier to manoeuver in tight spaces and still cater to your utilitarian needs.
On the other side, if you want a truck to haul and tow heavy loads, a full-size pickup is the perfect answer for your question. However, they tend to be more expensive, harder to drive and manoeuver in tight spaces, and fuel-thirsty.
In simpler words, Know What You'll Haul and Where You'll Go.
This information will help you select between a light-duty and heavy-duty truck.
Manufacturers commonly define these categories by using numbers such as 1500, 2500 ,and 3500 or 150, 250, 350 in the case of the Ford lineup. For example, Toyota Tundra or Chevy Silverado 1500 are considered light-duty pickups, where the 2500 and the 3500 are heavy-duty beasts.
It is very important to size your truck properly so as not to end up with a massive rig that can barely fit in your driveway or a compact pickup that struggles to carry a couple of planks of wood.
Experts Tip
Have 10% more than the capacity you need. You can always check the manufacturers' spec sheet if you are not sure about the vehicle's requirements.
Cab and Bed Size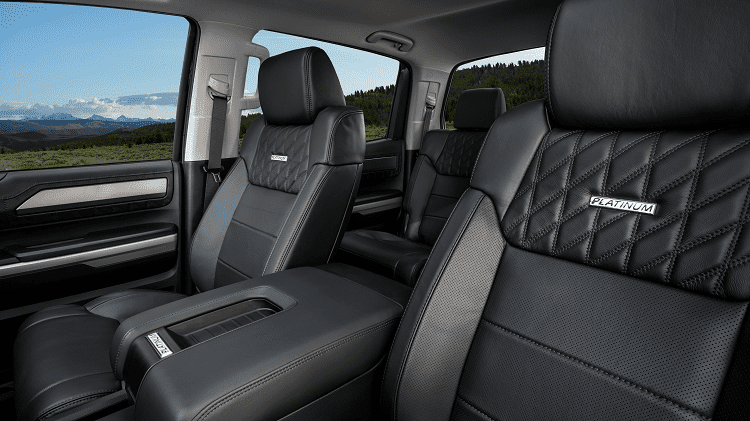 Most manufacturers offer three to four cabin variants:
The Regular cab is the smallest size offered by manufacturers and has single-row seating with limited space in between.
Crew-cab is the biggest size, also known as SuperCrew or CrewMax. It has four full-size doors and lots of space for a whole family.
Double-cab is smaller than the Crew-cab with slightly smaller rear doors and less legroom.
Extended cab is the regular cab stretched ever so slightly to accommodate small doors at the back. The latter is hinged outwards (like a Rolls Royce) and requires you to open the front doors to open them.
The most common bed size for a pickup is 6'5, which is the standard short bed and 8' long bed. However, the bed size can be affected by the size of the cab and the trim you selected.
Towing and Payload Capacity
One of the key features of any pickup truck is the towing capabilities and payload capacity. Pickups come with towing gear either as standard or as an optional extra and a manual to note how much you can tow and haul.
A proper heavy-duty pickup can tow up to 20,000 lbs. and carry more than 6000 lbs. in the bed like the Silverado 3500HD. Light-duty trucks like the Toyota Tundra can tow about 10,000 lbs. and move 1,500 lbs. in the bed. Compact trucks can tow up to 5,000 lbs. with a bed that fits 1,200 lbs.
There is indeed a truck for everyone, but make sure to know how much you will haul or you will end up with a truck too small to carry anything or too big to fit in your driveway.
Engine and Drivetrain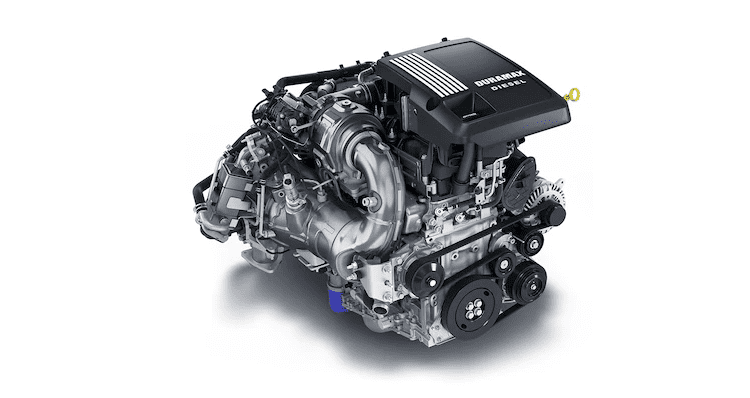 Modern trucks come with a wide range of engines to choose from. For example, The Chevy Silverado comes with petrol or diesel 4-cylinder, a V-6, or a big classic V-8 with different power output. They also come mated to automatic transmission and rear or four-wheel drive.
Diesel engines are typically offered in the heavy-duty class because they provide higher torque at low speeds. Combine that with a high axel ratio and the result is a staggering hauling power.
Fuel Economy
Trucks are notorious for being gas-guzzlers especially the V-8 powered pickups. Full-size trucks have an average of 16 mpg on the highway and in the city. Yet, many trucks can average 30 miles per gallon thanks to hybrid technology, diesel engines.
Bear in mind that your line of work and the way you drive affects fuel consumption will also be affected by the way drive and the type of work you do with the truck.
Features and Packages
Back in the day, pickup trucks were almost bare bone and were straight-up heavy-duty machines. But the modern pickups are focusing on comfort, transporting families, and being good for daily use in general.
Many manufacturers now offer unlimited customization options, packages, accessories, and interior niceties that make driving a lot easier. In addition to a wide range of interior options and features that can make your pickup truck feel like a second home.
The Price Tag
Pickup trucks are massive utility vehicles and come fitted with feature comforts that can be found in premium sedans. That means the price tag is expected to hit the 41,000 $ mark for a base model and can rise to a mind-blowing 100,000 $ for the highest trim level with all the bells and whistles.
It is very important to check your budget before stepping into the market.
The Toyota Tundra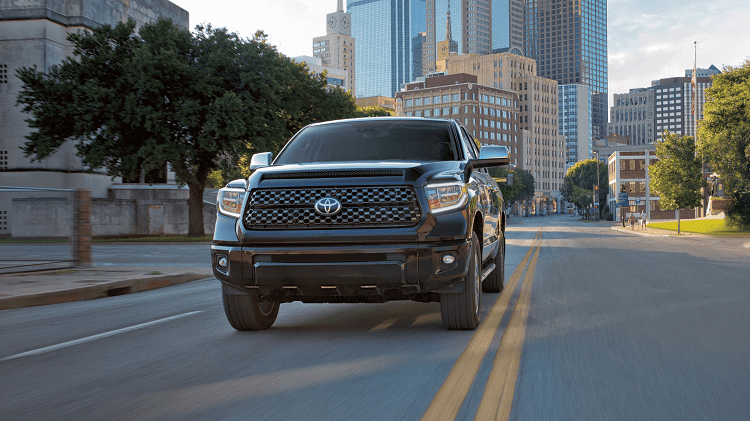 The Toyota Tundra has been in sale for well over a decade without major updates.  The 2020 model is a full-size pick-up truck aimed directly to haul and move heavy loads and still providing the legendary reliability Toyota is famous for.
Toyota decided to disregard the old 4.6 – litre and replace it with a massive 5.7 – litre V8 available on all trims and models. It produces 381 horsepower and 401 lb-ft of torque and comes with an automatic six-speed transmission.
It comes with a part-time four-wheel drive or a rear-wheel drive depending on which model and trim you choose.
The Tundra can tow a max of 10,000 lbs. and carry up to 1,700 lbs. the bed thanks to its flexible chassis and frame.
The bed is 50 inches wide, 22 inches deep, and comes in three different sizes:
5'5 short bed
6'5 standard bed
8'5 long bed
The bed is higher than normal which makes the loading process more difficult than it is.
The Tundra gets the special Toyota care, which includes:
3 Years/ 36,000 miles basic warranty
5 Years/ 60,000 Miles Drivetrain warranty
5 Years/ Unlimited Miles Corrosion warranty
2 Years/ Unlimited Miles Roadside Assistance warranty
2 Years/ 25,000 Miles Maintenance warranty
It has a welcoming and functional interior that comes with basic niceties like adjustable leather seats, Apple CarPlay, Android Auto, cruise control, power windows, and a 7-inch infotainment touchscreen.
The interior comes in beige and black for the entry-level models but you unlock more optional extra as you go up the range.
Toyota offers the Tundra with additional features for a better driving experience:
4-wheel brake discs with ABS
Brake Assist System
Power Locks
Voice Activation System
Level-1 Autonomous Drive
Keyless entry
Push – button to start the engine
Blind spot monitoring system
Steering wheel audio control
Electric/ bucket seats
Parking sensors and a rearview camera
The Tundra's strongest suit is Toyota's Safety Sense-P, which includes features such as Lane Departure Warning Accident Avoidance System, Pre-Collision Safety System, Remote Anti-Theft Alarm System, and Child safety locks.
For that reason, the Tundra earned an overall score of four out of five stars in the NHTSA safety tests.
It is available with six different trims. Each trim comes with various packages.
The entry-level trim is the SR with a 35,000$ price tag. The lineup continues with the more luxurious SR5 and the limited. The Platinum, the 1794 edition sits on the podium with the TRD Pro halo.
A fully loaded Tundra can easily exceed 53,000$.
When it comes to fuel economy, the Tundra does not perform that well. The numbers can barely get up to par with the average gas mileage.
The petrol thirsty V-8 manages 13 mpg in the city, 14 on the highway, and 17 combined even with the 38- gallon tank.
The Tundra still lags behind its competitors even with the additional features. The style is dated and needs an update, the glove box is too small, and the rear visibility is not great. Not mentioning, the poorly placed cup holders and the numb steering.
The Chevy Silverado
When you hear someone talking about pickup trucks there is a high possibility that a Chevy Silverado is one of them. The Silverado 1500 is one of the most recognizable payers in the game. A full-size light-duty pickup truck for everyday use.
Although it was redesigned for the 2019 model year, the 2020 model still came out of the production line with more enhancements.
The manufacturer decided to offer more engine options for the 2020 Silverado. The 6.2 litre V-8 is the biggest power plant offered by Chevy produces 420 horsepower and 460 lb-ft of torque. In addition to a 3.0L turbo diesel with 277 HP
Other options include the 5.3 litres V-8 with 355 horsepower, 285 HP V-6, and a turbocharged 2.7 L 4 banger with 310 HP.
The engine lineup is mated to a six-speed, an eight-speed, or ten-speed transmission. You can also choose between rear-wheel and four-wheel drive.
A properly equipped Silverado can tow up to 13,000 lbs. and haul over 2,000 lbs. in the bed.
There are three sizes available for the Silverado:
8 ft long bed
6,6 ft standard bed
5,8 ft short bed
Chevy covers the Silverado with a basic warranty of 3 years/ 36,000 miles, and 5 years/ 60,000 miles warranty for the powertrain.
The Silverado is available in eight trim levels. The base trim is the WT with a 32,000$ price tag.
It offers the standard essentials like A/C, 7-inch touchscreen, Apple CarPlay, and Android Auto. The Custom and the Custom Trail Boss add power mirrors, four-wheel drive, and Z71 off-road package.
The LT, RST, and the LT Trail Boss exceed the 300 HP mark and get an eight or ten-speed transmission. It adds an 8-inch touchscreen, LED headlight, power lock ,and release tailgate.
The LTZ comes loaded with more optional extras such as leather interior, Satellite Navigation, and dual-zone climate control.
The High Country sits on the top of the ladder padded with heated and cooled seats, wireless charging, adaptive cruise control, lane-keeping assist, and blind-spot monitoring. This latter will have no problem stealing 71,000$ out of your bank account.
With its wide engine variety, the Silverado manages decent mileage. The big V-8 manages 16 mpg in the city and 22 on the highway. The smaller engines and the diesel counterparts can do approximately 33 miles per gallon.
The National Highway Traffic Safety Administration rated the 2020 Chevy Silverado with an overall score of four stars out of five.
FAQs
Question: Are there Alternatives to Consider?
Answer: Yes, other class-leading pickups like the GMC Sierra 1500, RAM 1500, and the Ford F-150 are definitely worth the money.
Question: What are the Best Colors for a Chevy Silverado 1500?
Answer: The top three best colors for a Chevy Silverado are Hot Red, Summit White, and Northsky Blue Metallic.
Question: Is the Tundra the Most Reliable Truck?
Answer: No matter where you look, the Toyota Tundra is one of the most reliable trucks on the market according to consistent reviews. The Tundra won the J.D. Power Quality award and the J.D. Power Dependability award in 2020 and 2019.
Verdict
Compared to the class-leading competitors, the RAM 1500 and the Ford F-150, both vehicles fall behind with the outdated interior, technology, and performance.
Not to beat around the bush, the Chevy Silverado is a far better option than the Tundra considering its capabilities, styling, fuel efficiency, and luxurious extras.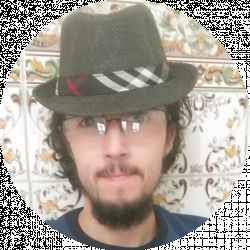 Latest posts by Tommy Verrcity
(see all)