The Toyota 4Runner's 4th generation, which ran from 2003 to 2009, was (and still is) considered the best generation of the 4Runner. The 2007 model sits squarely in this generation, and it's a testament to the vehicle's offroading capabilities and Toyota's reputation for reliability. 
If you're thinking about getting the 2007 4Runner, you've chosen wisely, my friend, as this SUV is said to run for at least 500,000 miles. In this 2007 Toyota 4Runner guide, you'll find out why offroading enthusiasts love this SUV and whether it's worth buying over its competitors. Keep reading to find out more.
Bottom Line Up Front
The 2007 Toyota 4Runner offers two engine options: a 4.0L V6 and a 4.7L V8. The V6 is perfect for most owners as it performs well both on and off-road. The V8 is the better option if you plan to do a lot of towing, as its higher torque gives it a superior towing capacity over the smaller engine.
Overview of the 2007 Toyota 4Runner
Trim Levels
Buyers had the option of three trim levels on the 2007 Toyota 4Runner. These were the SR5 – which was the lowest specced model – Sport, and Limited. Each of these had different engine and drivetrain configurations that we'll get into a little bit later.
Exterior Look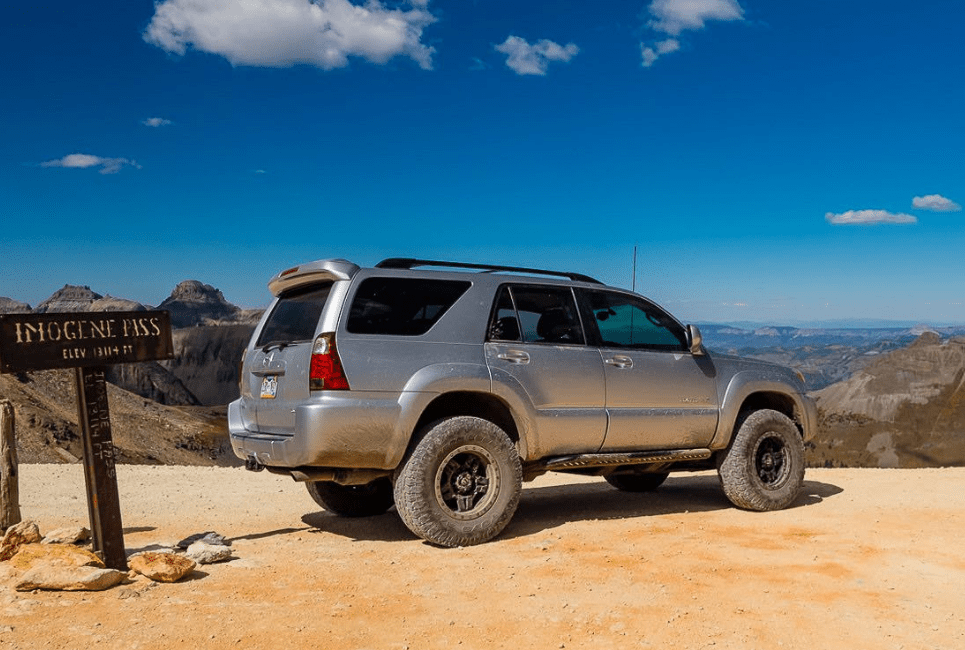 The 4Runner's fourth generation gave the vehicle a makeover that softened its boxy design from the previous generations. However, it still retained the vehicle's traditional rugged look but with a more modern style. 
In 2006, Toyota gave the 4Runner a larger front bumper and overfenders, which was carried on to the 2007 model. If you ask me, the 2007 4Runner's design has stood the test of time; it still looks good parked next to a 2020 vehicle.
You'll notice a few subtle differences in the different trim levels. These include the addition of chrome trim on the door handles, grille, and license plate in the Sport and Limited trim levels. Toyota also gave the higher trim levels larger wheels. 
This generation also has improved ground clearance over its predecessors, thanks to the high floor. However, it has a lower roof that maintains its on-road stability.
Interior Look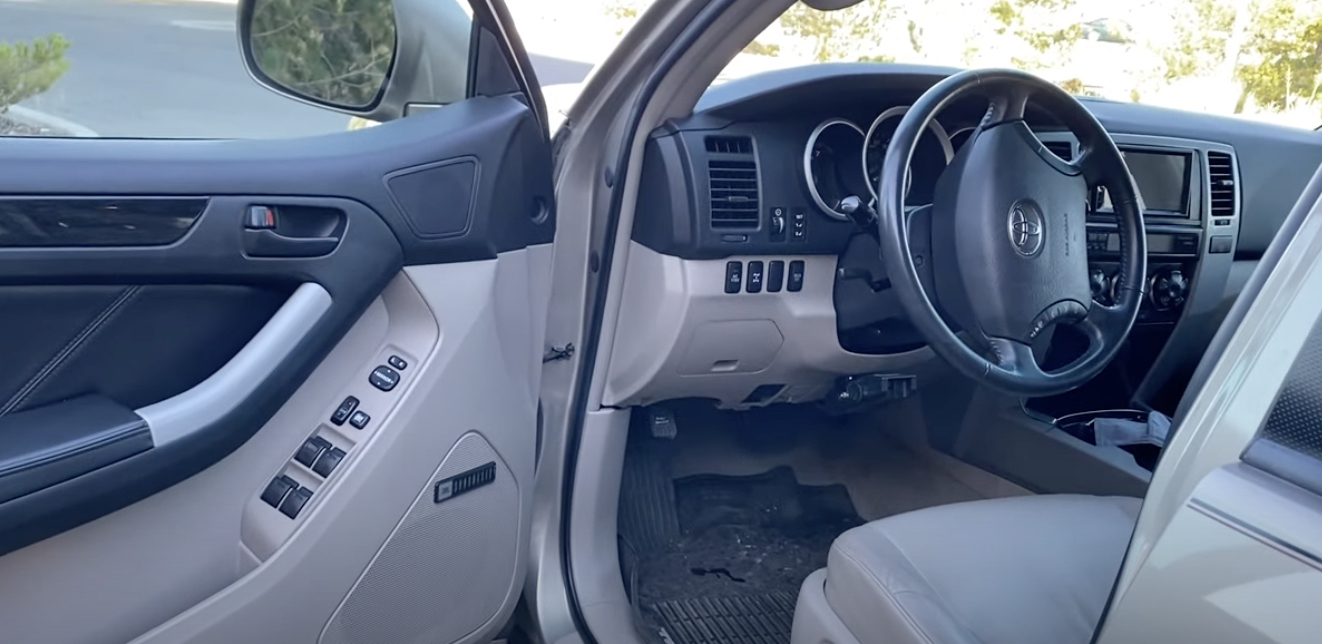 Despite its low roof, the 2007 4Runner's interior still offers ample headroom. The front seats also get substantial legroom, but the back seats feel a bit cramped for taller people. This is probably because the 4Runner is more like a Toyota truck with a roof over the bed. 
But, don't get me wrong, the rear seats are still comfortable enough, especially because of the soft cushioning. 
The fourth generation got wider than the previous one, and you'll notice the extra three inches if you've been inside a pre-2003 model.
There's ample cargo space in the five-seater models. Buyers could choose to get a third row of seats on the SR5 and Limited trim levels. However, I wouldn't recommend these as the third-row seats didn't offer the best legroom. 
Still, the 2007 4Runner's competitors offer slightly better cargo space, so it would be impractical to get the third-row seating in this vehicle. Find out more about these competitors later in this article.
MSRP and Current Value
At launch, the 2007 Toyota 4Runner had an MSRP of $27,635 for the lowest trim, and it could cost as much as $38,385 for the top trim level. 
Presently, you can get a low-spec 2007 4Runner for at least $7000. According to Kelley Blue Book, a good price for the 4Runner is $10,000 on average. 
2007 Toyota 4Runner Features and Specs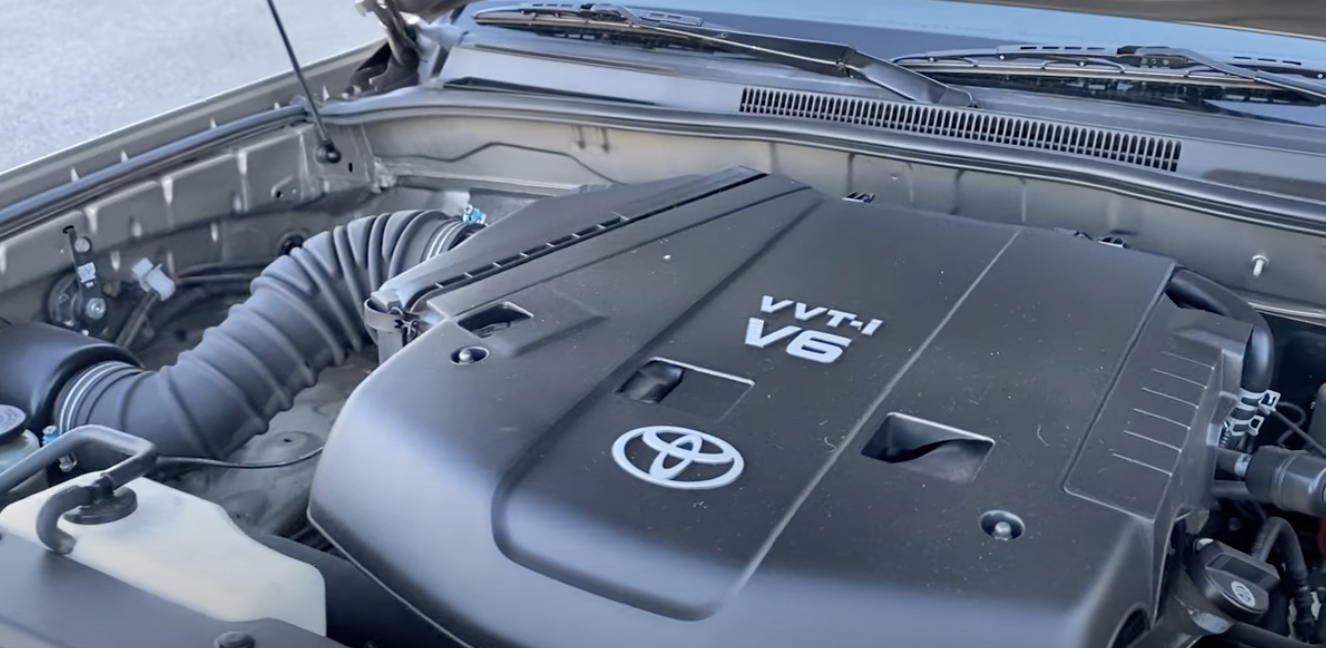 Engine Options
There are two engine options on the 2007 4Runner: a 4.0L V6 and a 4.7L V8. All trim levels came with either one of these engines.
The V6 was rated at 236 horsepower, and it can churn 266 lb-ft of torque. Its V8 counterpart managed just 24 more horsepower, at 260 hp with 306 lb-ft of torque. 
When it comes to towing, the V8 performs exceptionally thanks to its superior torque. However, the V6 is an excellent performer on and offroad, making it a good fit for anyone who isn't planning to pull a trailer with this SUV. You'll also get significantly better gas mileage with the V6.
Transmission
The 4Runner's V6 and V8 engines were mated to a five-speed automatic transmission. Toyota also included Artificial Intelligence Shift, which was ahead of its time in 2007. This smart feature enabled the 4Runner to configure the way it shifts the gears to the driving conditions.
Because of the SUV's AIS control, it's able to maintain optimum fuel economy whether you're driving on the tarmac or on rough terrain.
Drivetrain
This body-on-frame SUV offers options of both four-wheel and two-wheel-drive systems across all trim levels. You also get live rear axles, which give it an edge in off-road driving. But you'd expect a body-on-frame vehicle with live rear axles to perform poorly on the tarmac, right? Wrong!
The 4Runner has surprisingly good handling on pavement, and the suspension dampening feature gives it a smooth ride. 
You can also get models with Toyota's X-REAS suspension system. These vehicles have diagonally linked shocks (front left to rear right and vice versa). With X-REAS, there's even better handling and reduced body roll.
Fuel Economy
The V6 model with four-wheel drive is rated at 17 mpg in the city and 21 mpg on the highway. Its two-wheel-drive sibling offers 18mpg and 21 mpg in the city and highway, respectively. 
If you opt for the more powerful V8 model with 4WD, you'll get 15 mpg in city driving and 19 mpg on the highway. Meanwhile, the 2WD version gives 16 mpg and 20 mpg in city and highway driving, respectively.
Related read: How to Find the Best 4Runner Wheels
Safety Features
In IIHS (Insurance Institute of Highway Safety) tests, the 2007 Toyota 4Runner earned an overall safety rating of 'good' thanks to the protection the driver and passengers receive in the event of front or side impacts.
Sadly, rear impact results were poor, according to the IIHS tests. Still, according to carcomplaints.com, the 4th generation 4Runner has one of the lowest driver death rates of all vehicles.
The NHTSA (National Highway Safety Administration) gave this SUV five stars out of five in side-impact tests and four out of five stars in frontal-impact tests.
This vehicle is equipped with front-impact head airbags for the driver and front passengers. The rear passengers get side airbags, offering protection during a side impact.
Other safety features in the 2007 4Runner include; electronic stability control, traction control, and brake assist.
Cargo and Towing Capacity
You get a total of 42.1 cubic feet of cargo capacity in the 2007 4Runner with two rows of seats. Models with the optional third row have 36.6 cubic feet with the seats folded down. However, if the third-row seats are up, you only get 12 cubic feet. 
All 2007 4Runner models have a cargo payload of about 1200 lbs (540 kgs).
If you opt for the V6 model, you'll get a towing capacity of 5000 lbs (2268 kgs). The V8, on the other hand, can handle 7300 lbs (3300 kgs). 
2007 Toyota 4Runner Common Problems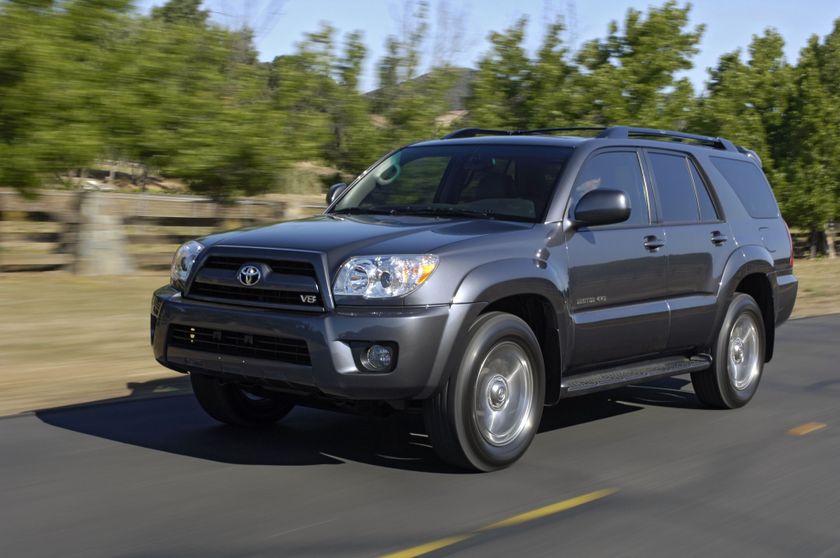 I've listed below the main complaints relating to the 2007 Toyota 4Runner, according to the NHTSA, RepairPal, and carcomplaints.com.
Automatic transmission issue
This problem affects several 4Runner models from the second generation with a mileage of about 125,000 miles and above. 
Owners complain of various issues: some say that the vehicle refuses to shift into fourth and fifth gear, while others complain that it doesn't shift to gears above second. 
Thankfully, according to RepairPal, this issue doesn't require you to replace the entire transmission, just a shift solenoid or the throttle position sensor.
Brake master cylinder issue
Owners of 4Runner model years 2004 to 2007 have complained of issues that include a loud beeping, the brake light turning on, and the brakes failing. There are also complaints of the brake pedal suddenly becoming really hard. 
All these issues point to a problem with the master cylinder, which would need to be replaced. 
RepairPal and cartreatments.com state that replacing the master cylinder would cost from $170 to $550, but owners report to have gotten a quote of between $2000 and $4000 at Toyota dealerships.
4Runner refuses to start
There are complaints of the 4Runner refusing to start when cranked. Owners who have experiences this say that the only response from the vehicle is a click when turning the key, although the lights and accessories work just fine.
This problem is caused by corrosion in the starter's solenoid contacts, and the remedy is to replace the starter. 
AC system issue
Some 4Runners with over 100,000 miles might develop this issue where the direction of the AC's airflow remains stuck in one direction. You might notice a strange clicking/grinding when you attempt to change the airflow to a different location.
This problem is because of a failure of the blend doors, which will need to be replaced to solve the issue.
2007 Toyota 4Runner Model Recalls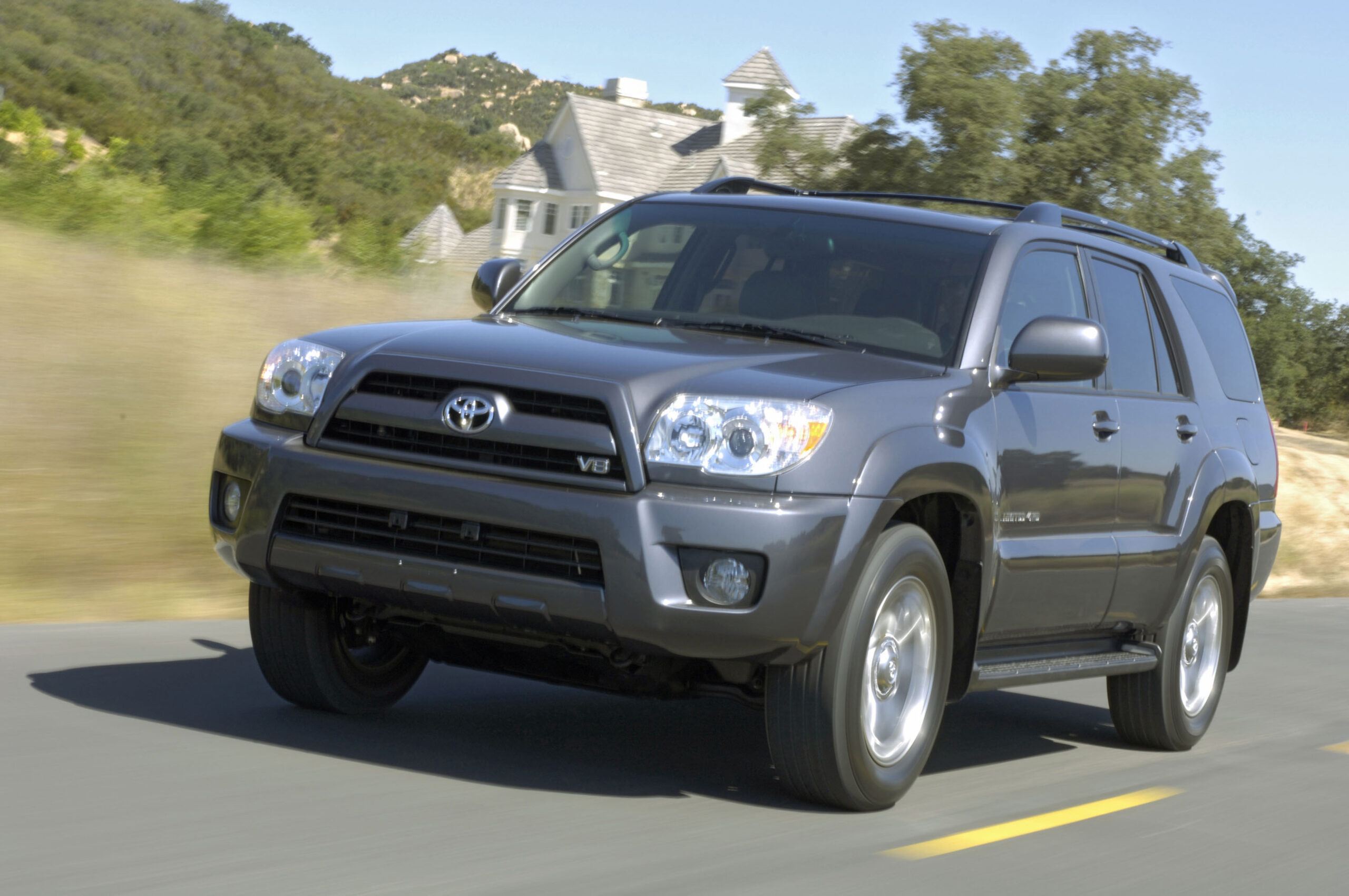 Below are the reported recalls for the 2007 Toyota 4Runner according to the National Highway Traffic Safety Administration (NHTSA). 
Seat Heater Wiring Recall
There were two separate recalls in 2014 and 2016 involving a a wiring issue in the seat heater that posed a risk of a short circuit. Both times, dealers resorted to disconnecting the seat heaters in vehicles with this extra accessory. 
Owners were refunded the cost of the seat heater since they had paid extra for this feature.
Gas Pedal Recall
This recall was made in 2011 due to a risk of the accelerator pedal getting trapped by the floor mat leading to loss of control of the 4Runner. Toyota's solution was to replace the gas pedals in the affected vehicles and/or the floor mats.
Load Capacity Label Recall
In 2010, Toyota noted that some of its vehicles (including the 2007 4Runner) didn't have the load capacity label as mandated by motor vehicle safety regulations. 
Owners had the option of getting the label installed for free at a dealer or having it mailed to them for self-installation.
2007 Toyota 4Runner Replacement Parts
You can buy OEM replacement parts for the 2007 Toyota 4Runner at Toyota's online parts center. If you're looking for third-party parts, retailers like Carid and 4Wheel Parts sell good-quality products.
Below is a table of the main replacement parts for the 4Runner and their average prices as listed on the Toyota Parts Center site.
| | |
| --- | --- |
| Replacement Part | Average price |
| Air filter | $25 |
| Oil filter | $6 |
| Spark plugs | $4 each |
| Brake pads | $76 |
| Brake master cylinder | $1,500 |
| Fuel filter | $55 |
| Fuel pump | $400 |
| Radiator | $250 |
| Starter motor | $210 |
| Wiper blades | $24 each |
2007 Toyota 4Runner Accessories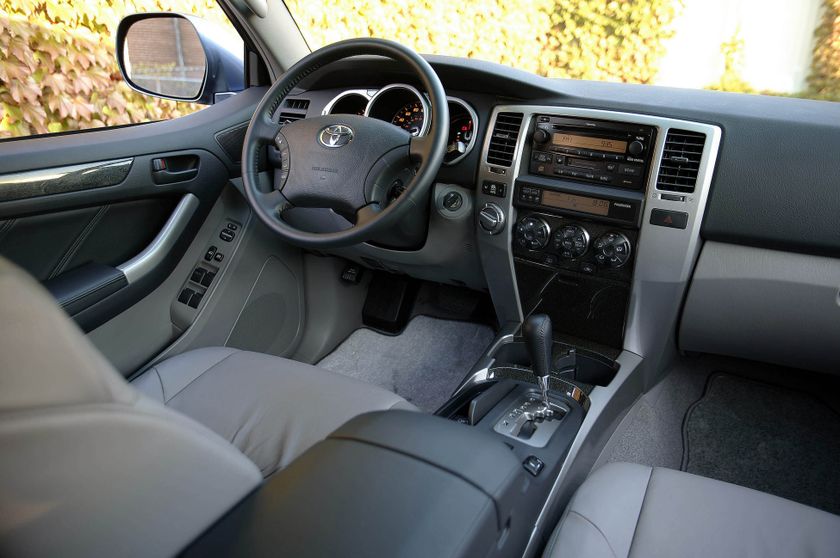 There are several Toyota 4Runner accessories that you can install in your 2007 model to improve its offroading capabilities and looks. Here's a look at some accessories you should consider for your SUV.
Ball Mount and Towing Hitch
Toyota sells official ball mounts for the 2007 4Runner for about $60. These models are rated to tow a maximum of 10,000 lbs (4500 kgs), so the 2007 4Runner's maximum 7300 lbs towing capacity in the V8 is far below what it can handle.
For added durability, the ball mount has a powder coating for protection against UV rays.   
You can get fancier third-party trailer hitches on Carid, costing as much as $500.
Offroad Bumpers
You can choose to install full-width, mid-width, or stubby bumpers to boost your 4Runner's protection as well as its angle of departure/approach. 
I recommend the Coastal Offroad front bumper kit or Demello off-road bumpers.
Roof Rack
If you're looking for the best roof rack for your 2007 Toyota 4Runner, consider brands like Reese Explore, Thule, or Yakima. You should find compatible options on sites like Amazon, with prices from about $50.
With a roof rack, you can attach a cargo carrier to get more cargo capacity. I recommend the JEGS rooftop cargo carrier.
Want to know more about 4Runner Roof Racks? Continue reading our comprehensive 4Runner Roof Rack guide.
Aftermarket Lights
You can choose to install light bars, spotlights, or light bars on your 2007 4Runner if you plan to take it offroad often. 
My favorite aftermarket lights are those made by Nilight, particularly their 12-inch LED light bar, which costs just $30.
You may also consider the HELLA 500 Series driving lamps if you're looking for halogen lights.
2007 Toyota 4Runner Competitors
2007 Honda Pilot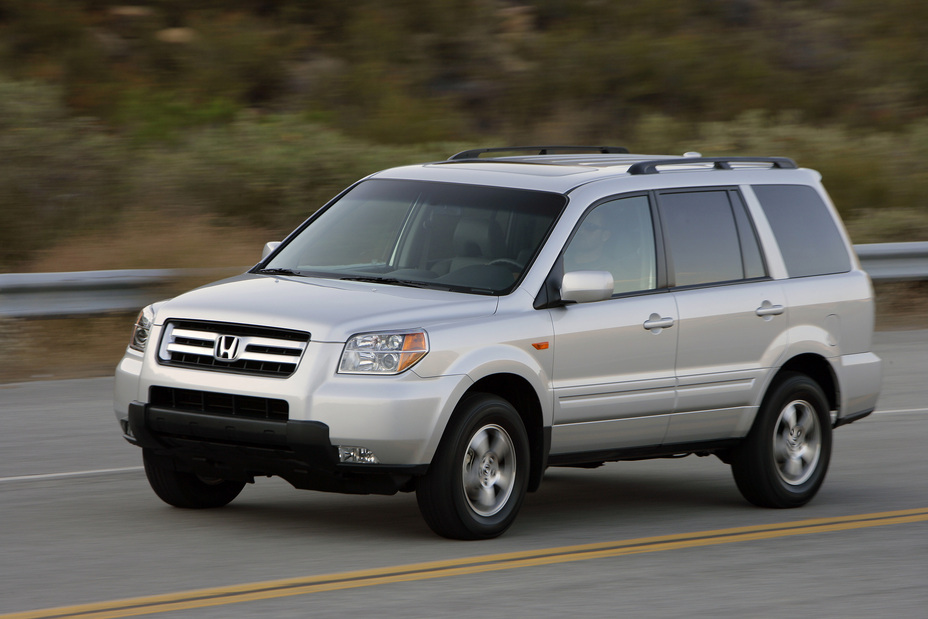 The 2007 Honda Pilot was part of this SUV's first generation, which started its run in 2003. By this time, the vehicle had received a couple of changes. The most notable change was in the 2006 Toyota 4Runner, which was a slight facelift that transformed the grille.
Still, from 2006 into the 2007 model, Honda introduced a new 3.5-liter V6 engine that was rated at 244 horsepower. This was mated to the same five-speed automatic transmission found in previous model years.
The 2007 Honda Pilot also comes with a choice of two trim levels: LX and EX. Both have either front-wheel drive or full-time four-wheel drive. 
An interesting feature of this vehicle's engine is Honda's variable cylinder management system that enables the engine to use three or four cylinders instead of all six when the situation calls for it. This improves fuel efficiency, which happens to be the 2007 4Runner's Achilles heel. 
Speaking of fuel, the 2WD 2007 Pilot is rated to offer 18 mpg in the city and 24 mpg on the highway. Its 4WD counterpart offers 17 mpg and 22 mpg in the city and highway, respectively.
Inside, you get three rows of seats, although the third row has poor legroom for adults. The cargo space in the Pilot is more than what you get in the 4Runner – 47.6 cubic feet. Moreover, the seats in the second row fold down flat to offer almost double this capacity. 
If you're looking for a more affordable, fuel-efficient, and spacious alternative to the 2007 Toyota 4Runner, the 2007 Honda Pilot fits the bill. However, you'll have to contend with poorer offroad capabilities.
2007 Chevrolet Tahoe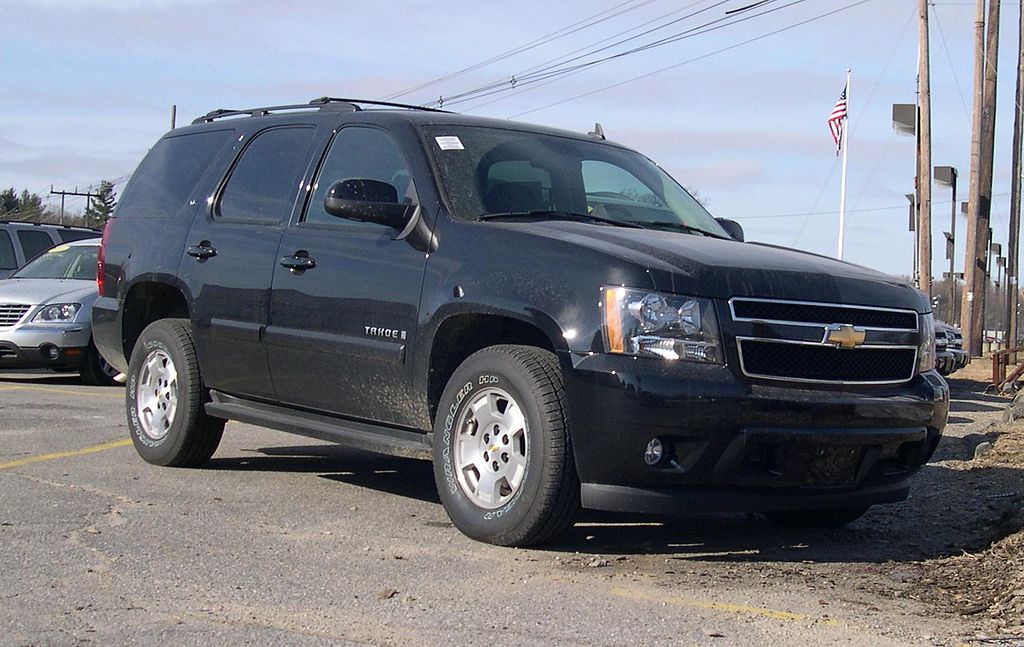 The first year of the Tahoe's third generation, 2007, came with several changes to this vehicle's appearance. For starters, GM dropped the erstwhile boxy design and gave this generation smoother angles. Don't get me wrong, it's still boxy but in a more refined way, if that makes sense. In short, the 2007 Tahoe looks elegant but with a rugged and muscular appeal.
This SUV had three trims levels: LS, LT, and LTZ. All these had the option of four-wheel or rear-wheel drive. 
You can choose between a 4.8L V8 engine with 295 horsepower or the punchier 5.3L V8 with 320 horsepower. Sadly, these powerful engines take a bite into fuel economy, with the 4.8L model only managing 14 mpg in the city and 19 mpg on the highway. The 5.3L engine is even more dismal, at ten mpg and 15 mpg, city and highway, respectively. 
Inside, the 2007 Tahoe offers decent headroom and legroom in the front and middle-row seats. However, the third row of seats suffers in legroom. 
You can remove the third row of seats to enjoy a cargo capacity of 60.3 cubic feet. This is significantly more than what you get in the 2007 4Runner. However, removing those third-row seats is a bit of a pain as they're quite heavy.
2007 Ford Explorer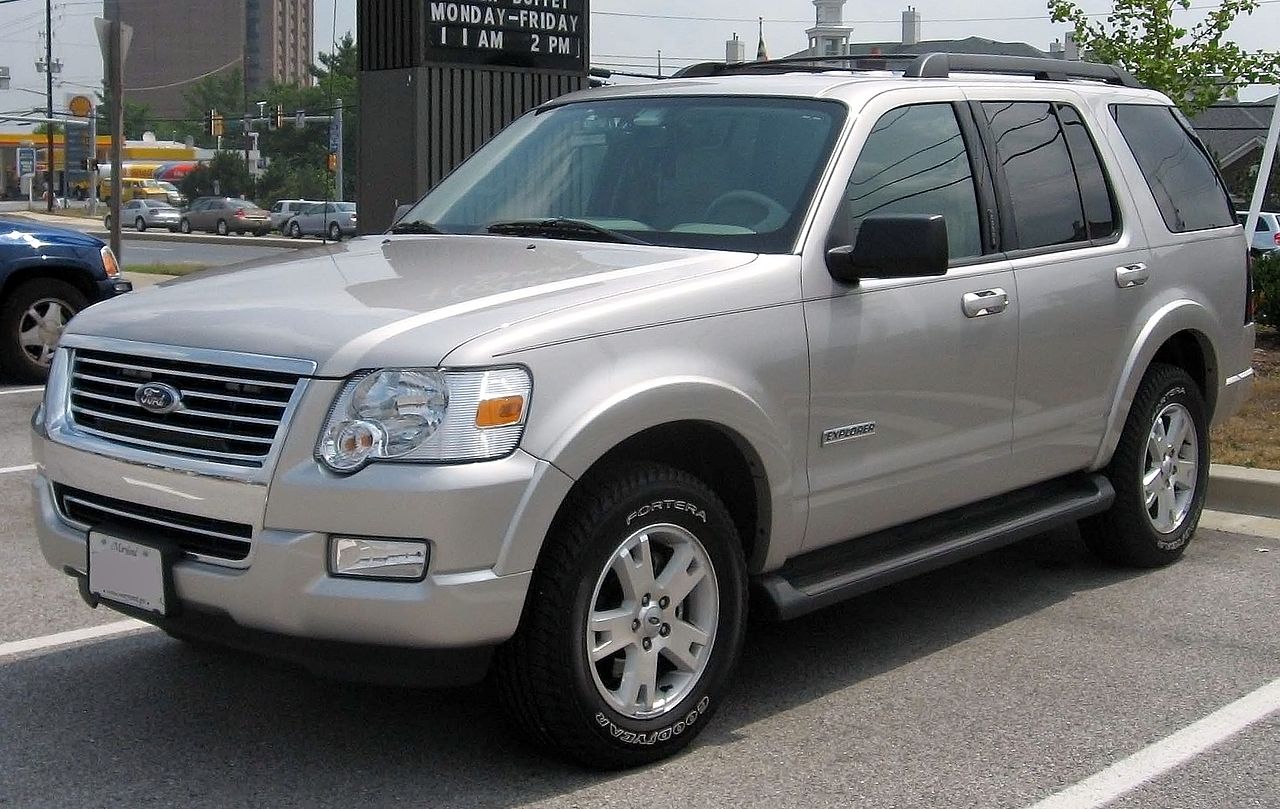 In 2006, Ford launched the fourth generation of the explorer with improved brakes and suspension, both of which were a bane for reviewers in the previous generation. These changes are part of the 2007 model, which also boasts a smoother ride.
The 2007 Explorer has the XLT, Eddie Bauer, and Limited trims, all of which have either 2WD or 4WD drivetrains. You also get two engine options to rival the 4Runner's: a 4.0L V6 or a 4.6L V8. Just like the 4Runner, the 2007 Ford Explorer's V8 engine can tow up to 7300 lbs (3300 kgs), making this the perfect option if you have a trailer.
Mated to the V6 is a five-speed automatic transmission, and the V8 gets a six-speed transmission.
The Explorer rides well on the tarmac, with little body roll and pleasant handling. Its improved suspension soaks up rough patches on the pavement. However, this SUV isn't one for extreme offroading; it's meant for those who spend most of their time on the tarmac.
Compared to the 2007 4Runner, the Explorer offers more cargo room, with a capacity of 45.1 cubic feet. 
Frequently Asked Questions
Question: How many miles will a 2007 Toyota 4Runner last?
Answer: A 2007 Toyota 4Runner can last over 300,000 miles, with some owners even reporting over 500,000 miles on their vehicles. This mileage is subject to the proper maintenance of your vehicle.
Question: What is the best year of 4Runner?
Answer: According to Consumer Reports, the 2006 and 2007 4Runners got a score of five out of five in reliability and customer satisfaction, making these the best model years in the entire lineup. 
Question: Does the 2007 Toyota 4Runner have a timing belt?
Answer: The 4.0L V6 engines have timing chains, while the 4.7L V8 engines have timing belts. 
Bottom Line
The 2007 Toyota 4Runner is a powerful and reliable SUV that performs well off-road. If you're looking for a vehicle that won't let you down in the middle of a trip, then you should definitely consider the 4Runner. Its track record and Toyota's renowned build quality give it an edge over its competitors.
However, this vehicle is a bit thirsty, and the cargo capacity is smaller than what you get in other SUVs in its class. Still, these are acceptable tradeoffs for a vehicle that hardly ever says die.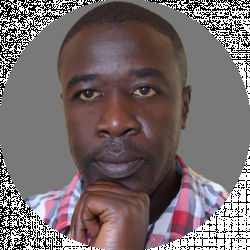 Latest posts by Barry Juma
(see all)