Are you looking for an affordable SUV that works equally well on the road and the trail? If so, the 2008 Jeep Grand Cherokee is one of the models that should be right on the top of your list. If you ask me, it is comfortable and large enough for everyday use while being unstoppable even when the road ends.
Jeep Grand Cherokee is one of the few vehicles that successfully combines the practicality of a modern SUV and genuine offroad capabilities. And it offers all that at an affordable price and with more than decent reliability.
This is, at least, if you get one in good condition, which is what I intend to in this 2008 Jeep Grand Cherokee Guide by going through this SUV in detail.
2008 Jeep Grand Cherokee Specs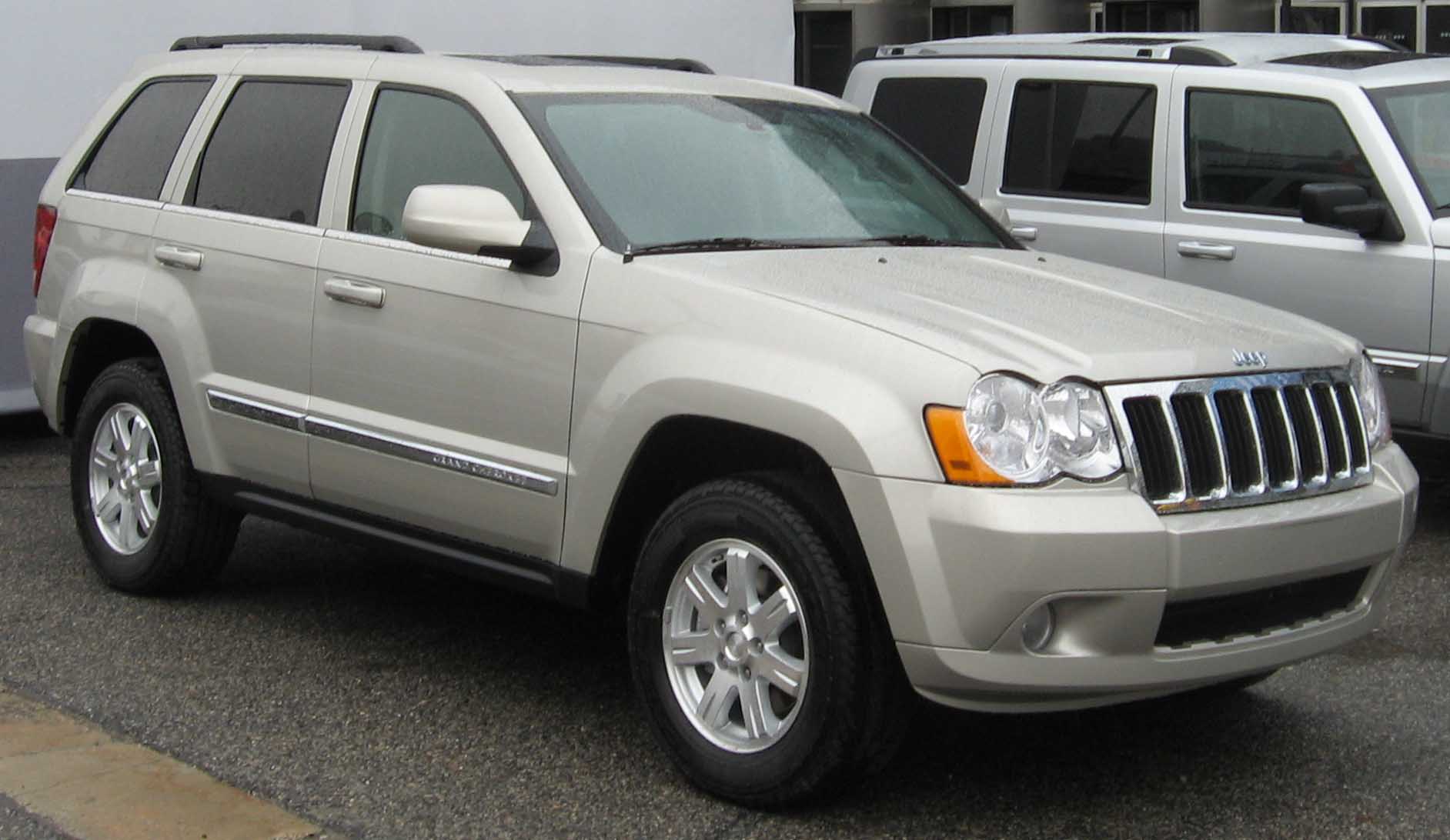 The third-generation Jeep Grand Cherokee, designated as WK, was made between 2005 and 2010. It was available in several trim levels, with some differences depending on the model year.
Laredo
The entry-level model for the 2008 Jeep Grand Cherokee is known as the Laredo. These vehicles have a V6 engine as standard, which develops 215 horsepowers and 235 pound-feet of torque. Paired to a 5-speed automatic transmission, it ensured acceptable performance for many less-demanding applications.
However, I would avoid this combo if towing frequently or driving on rough terrains. Other notable features that are a part of this trim package include cloth upholstery and a keyless-entry feature.
Limited
The next trim level, called Limited, focuses more on performance and luxury. Instead of a V6, these vehicles are available with a selection of a pair of V8 engines. The smaller, 4.7-liter unit produces 305 horsepowers and 334 pound-feet of torque.
There is also a more powerful 5.7 Hemi version, with 330 horsepowers, available in the Limited S models. Inside, the most significant difference is the upholstery, with leather used instead of cloth fabric.
Other noteworthy features that came standard in trim level include front bucket seats and an improved audio system. In my view, you will get the most out of your money with this trim level.
Read the following guides to learn more about the 5.7 Hemi Longevity and the most common 5.7 Hemi problems and solutions.
Overland
As far as the luxury goes, the Overland trim level is the top-of-the-range version that offers the most. In addition to the features standard with the Limited variant, this package has several recognizable details that set it apart from the rest. On the outside, it has larger, chrome-plated wheels and a sunroof as standard.
The interior is packed with creature comforts, including GPS navigation and a voice-activated Bluetooth feature. Lastly, the Overland Jeep Grand Cherokee is only available with the Hemi V8 engine, paired with a 5-speed automatic transmission.
CRD Diesel
2008 Jeep Grand Cherokee is one of the rare model years from this generation to have an optional diesel engine, designated as CRD. This is a Mercedes-Benz-sourced V6 unit paired with a 5-speed automatic transmission.
These are powerful and robust engines that offer a lot of torque and excellent fuel economy. On the downside, they sound a bit agricultural and require skilled maintenance. But if you plan to tow a lot and have a workshop that is experienced in diesel repairs, I would recommend a Jeep with this engine.
SRT8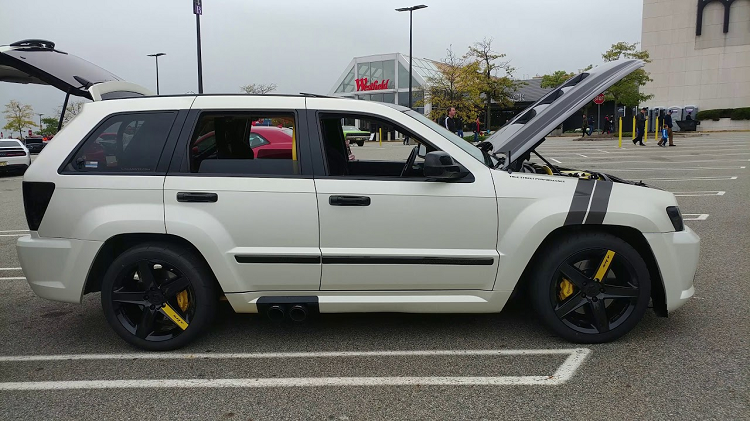 The SRT8 version, which stands for Street Race Technology, was Jeep's attempt to create a sporty and fast SUV. For a start, they fitted it with a large 6.1 l V8 Hemi engine, which produced produces 420 horsepower. Furthermore, extensive modifications were made to the 4×4 system, where a low-gear ratio gearbox was removed.
This reduced the weight and made the transmission capable of rotating at higher speeds. The whole car was lowered and received a few other updates, including stronger brakes and sharper steering. With all that, Jeep Grand Cherokee SRT will accelerate from 0 to 60 in less than 5 seconds and will keep going to 170 miles per hour.
Although not being a fan of this particular model, I can't deny those numbers are more than impressive for a vehicle that weighs far more than 4000 pounds.
2008 Jeep Grand Cherokee MPG
Being a large SUV, Jeep Grand Cherokee is the most economical vehicle. Still, given its weight and sheer size, it offers a reasonable fuel economy. Although real-life consumption differs depending on the driving style, it is possible to give some estimates based on the engine size.

2008 Jeep Grand Cherokee Prices
The prices for the 2008 Jeep Grand Cherokee, when it was new, started out at approximately $29,000. For this, the buyer would get a Laredo model equipped with a V6 engine and automatic transmission.
Prices for the most popular, Limited trim package ranged from $36,000 to just under $40,000. Lastly, at well above 40 grand, top-of-the-range Overland and SRT8 variants were even more expensive.
2008 Jeep Grand Cherokee Towing Capacity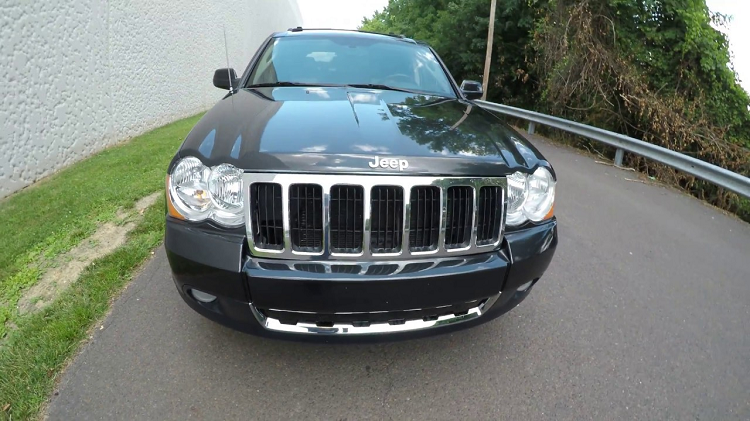 Because of its size and powerful engine, Jeep Grand Cherokee is a popular choice for drivers who frequently tow a trailer. Still, the towing capacity for the 2008 models differs depending on the engines and drivetrains under the skin. With its V6 and rear-wheel-drive configuration, the entry-level Laredo can pull only a modest 3500 lbs.
However, these numbers go up with All-wheel-drive Limited models, whose towing capacity ranges from 5000 lbs to 6500 lbs. And the Overland, which has the bigger V8 engine, can pull up to 7200 lbs.
Best 2008 Jeep Grand Cherokee Accessories
Floor Mats
Every Jeep Grand Cherokee, regardless of the trim level, came from the factory with thick floor mats made out of velours. Although this looks great and gives the car an exclusive appearance, they are also quite hard to clean. This can be a real problem if spending a lot of time on the trail, where these mats quickly become incredibly dirty.
So when getting a replacement set, I would recommend going for something like these rubbery ones. They still look good and do a great job of containing dirt and spillage. But the best thing is that you can clean them off using jet wash while washing the car.
Seat Covers
Even in its entry Laredo level, Jeep Grand Cherokee has excellent seats, which are comfortable and offer sufficient support. And more upscale models come with letter upholstery that gives the car an exquisite look.
Still, after almost two decades of use, these seats may be past their best time. If that is the case, one of the options you have is to fit seat covers over them. The ones that I would recommend are these tailor-made seat covers from Coverado. Even if your seats are in excellent condition, getting something like that for trail purposes only may be a good idea.
Roof Box
Despite its being a large car, the Jeep Grand Cherokee's trunk is not something that could be described as spacious. Sure, it is not cramped by any means. But it is also likely that you will not have enough room for all your luggage when going for a vacation or adventure weekend.
The roof box, which simply attaches to the rails, is the most practical solution for this problem. There are many models on the market, among which I'd recommend this one from Thule.
Best 2008 Jeep Grand Cherokee Replacement Parts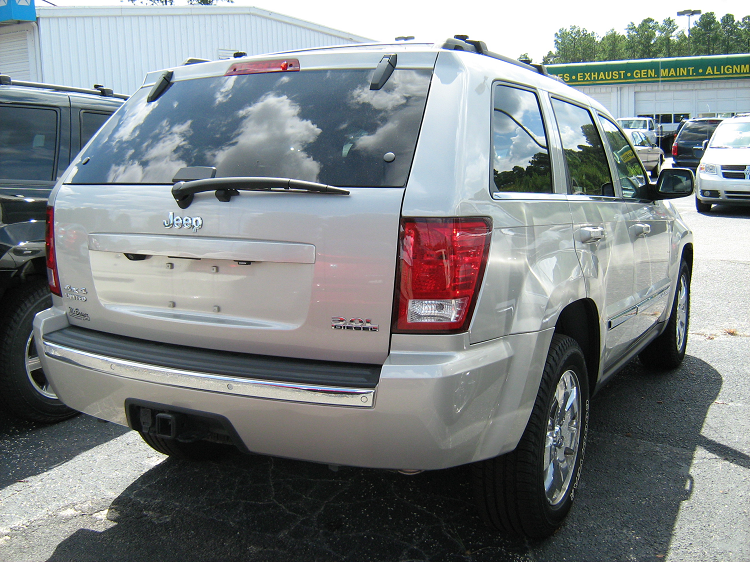 Tires
Jeep Grand Cherokee has one of the most advanced 4×4 systems on the market, making it capable of tackling any terrain. That is, of course, assuming that it has the right tires. So, if using your Jeep on trails and other unpaved surfaces a lot, you should consider fitting it with tires made for that purpose.
Among all the options on the market, I would definitely recommend BF Goodrich All-terrain's. These offer superior grip on gravel and mud while being comfortable enough on the road.
On the downside, they are a bit louder at higher speeds and have a tendency to drone. So, if spending most of your time on highways, you would be better off with classical touring tires.
Air Filters
As its name may suggest, an air filter's job is to remove any particles from the stream of air going toward the engine. With time, dust and dirt will accumulate inside the filter and obstruct airflow, affecting engine performance. Although Jeep recommends changing these filters every 10,000 miles, you should consider shortening this interval if driving offroad a lot.
There are many OEM variants on the market that you can choose from, and I would definitely recommend this one from Bosch. But if you have a Hemi engine, it might be a great idea to get a Cold Air Intake kit, such as this one from Mopar.
In addition to improved performance, this aftermarket item will also ensure an aggressive engine note under accelerations.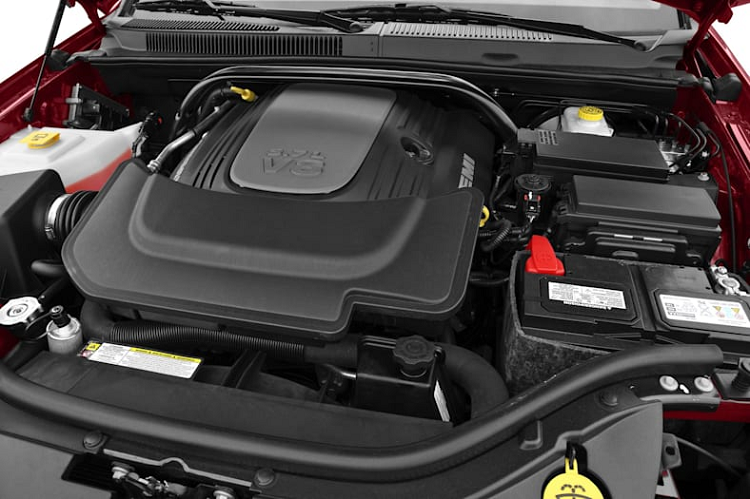 Best 2008 Jeep Grand Cherokee Mods
Lift Kits
While on the stock suspension, Jeep Grand Cherokee may not have enough ground clearance for tackling demanding terrains. As a result, the vehicle's underside will be hitting the rocks, and it could even ground up. The most common solution for this problem is to install a lift kit and then equip the car with slightly oversized wheels.
This raises the Jeep upwards and ensures more space between the axles and the surface beneath it. Still, don't go overboard with the amount of lift, as going too high up will make the car unstable at highway speeds. Instead, I would recommend this Rough Country set, which offers a good balance between the ride height and high-speed stability.
Bull-bars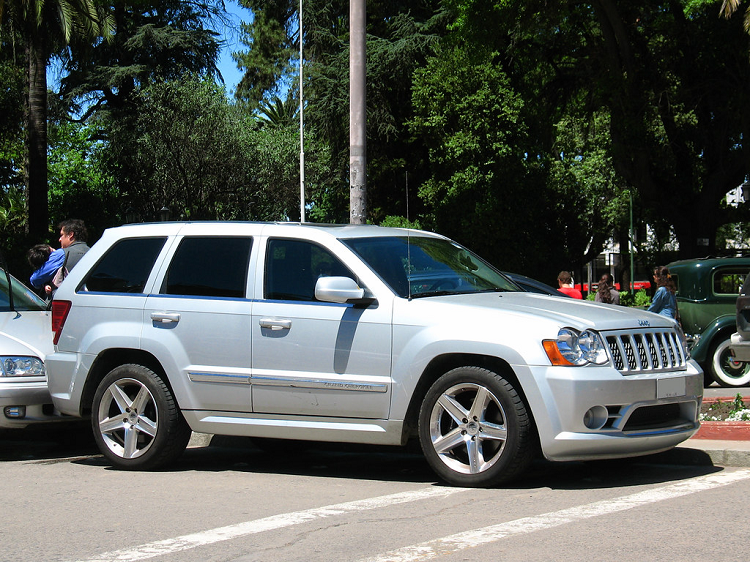 Jeep Grand Cherokee's front bumper is its most vulnerable component, especially when going over harsh terrains. Although replacing it with a custom one made from steel is an option, this might be overkill in many cases. For most applications, a well-designed bull bar is a more sensible alternative.
It will offer sufficient protection to the vehicle's front end and undercarriage while not changing its appearance extensively. One of my most-favorite styles is something like this one from TLAPS, which has robust steel construction and an integrated skid plate.
2008 Jeep Grand Cherokee Maintenance Schedule
Regular maintenance is one of the most important things owners can do to ensure vehicles' reliability and longevity. The best way to do this is by following a maintenance schedule determined by the manufacturer.
These values serve as time or distance-related frames within which particular parts and fluids should be replaced. For a 2008 Jeep Grand Cherokee, the maintenance schedule consists of the following:
Every 15,000 Miles or 1 Year, whichever Comes First
Replace engine oil and filter
Rotate tires
Every 30,000 Miles
Replace fuel filter
Replace engine air filter
Replace spark plugs
Renew transfer case fluid
Adjust parking brake cable
Inspect brakes and suspension
Every 60,000 Miles
Renew transmission fluid
Inspect all hoses and fluids
Check the condition of the PCV system
But, as said, these are some maximum values. If you are going off-road frequently or tow a lot, I would definitely consider shortening them.
2008 Jeep Grand Cherokee Recalls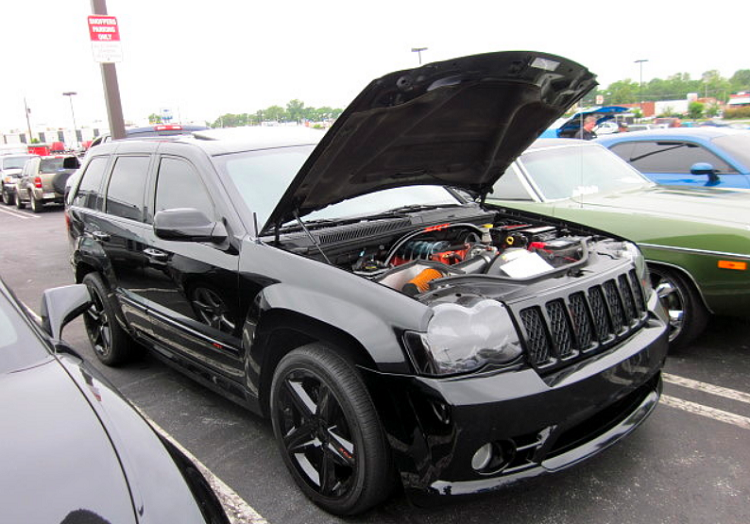 Over the past years, the 2008 Jeep Grand Cherokee models were affected by several recalls. The most recent one was caused by a faulty ignition switch, which shuts down the car while driving. In addition, many of these vehicles were recalled over an electrical issue, which may cause them to shift into neutral while parked.
2008 Jeep Grand Cherokee Common Problems
Assuming its owner was not skipping on maintenance, the 2008 Jeep Grand Cherokee is as reliable as its competitors. There are, however, several components that I've found to be more prone to failure than others.
Dirt and oil-residue buildups may develop inside the throttle body on V6 engines, which happens due to the unique shape of their intake. This causes various driveability issues, including rough idle and stalling. In most cases, cleaning the throttle body will solve the problem.
Most gasoline-powered Jeeps made during this period have fuel pumps with a higher-than-usual failure rate. As this cuts the gasoline delivery, the engine will stall and will not restart, despite cranking strong. Before this happens, drivers may also notice hesitation and poor throttle response.
A thermostat, which controls how much coolant flows throughout the engine, can get stuck. Depending on its position, this causes the car to overheat or run too cold. When fitting a new thermostat, it may be wise to aslo replace its housing, as these are made from plastic and become brittle with time.
2008 Jeep Grand Cherokee Resale Value
The resale value of any vehicle is strongly influenced by things like trim levels and its general condition. This is why prices for Jeep Grand Cherokee models on the second-hand market vary a lot.
For example, you could pick one of these for less than $5,000. However, these are usually entry-level vehicles with many miles and unknown service history, which is something I would not recommend. Well-kept Grand Cherokees, depending on the model, are priced anywhere between $9,000 and $22,000.
Frequently Asked Questions
Question: How Many Miles can a 2008 Jeep Grand Cherokee Last?
Answer: The expected lifespan for a 2008 Jeep Grand Cherokee depends on several factors, including maintenance and driving habits. Because of that, it is not possible to precisely say how many miles it could last. Still, assuming previous owners haven't abused it and taken good care of it, the 2008 Jeep Grand Cherokee can go well past 200.000 miles.
Question: What to Look for when Buying a Used 2008 Jeep Grand Cherokee?
Answer: Apart from the usual things, such as the engine or body, there are several things to pay attention to with used 2008 Jeep Grand Cherokees. One of them is the 4×4 system, as repairing it can be expensive. Another significant component is the automatic transmission, which should shift without shudders or delay.
Question: Is 2008 a Good Year for Jeep Grand Cherokee?
Answer: For the 2008 model year, Jeep Grand Cherokee received a facelift, which updated its styling. This, in effect, means these cars have a fresh-looking body with reliable, seasoned mechanics underneath. As a result, the 2008 model is one from this generation of Grand Cherokees.
Last Words
Like all other third-generation models, the 2008 Jeep Grand Cherokee is an SUV that can serve as a comfortable family car or an unstoppable offroad machine.
And its wide range of engine choices and trim levels makes finding the most suitable model is not difficult. It even offers a fairly decent fuel economy for a vehicle of that size and weight. So, assuming you've bought one in good condition, a 2008 Jeep Grand Cherokee could be the right choice.
Research citations: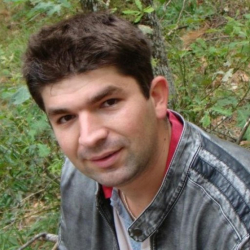 Latest posts by Bojan Popic
(see all)