Microsoft released the most popular computer operating systems in the world Windows, Google was founded, President Bill Clinton was impeached, and $1.15 was the cost of a gallon of gas.
The year 1998 was indeed insane and that is not all. It was a big year for Ford Motors because it marked the 50th anniversary of the F-series trucks. The legendary F-150 was the best-selling vehicle in the US market for decades, the best-selling vehicle worldwide for 15 years.
Ford redesigned the F-150 completely for the previous year so the 1998-year model had minor tweaks and changes.
You know what they say, if it is not broken do not fix it, and Ford did exactly that.
The old-school Blue Oval brand fans were furious when Ford introduced the new truck family of the F-series. The traditional style, Twin-I-Beam suspension, and pushrod engines were gone with the wind.
The new model was equipped with short and long-arm front suspension and more curves than a Hot Fudge Sundae from Dairy Queen. It did not take long for the naysayers to change their attitude towards the new model. The SLA suspension offers remarkable off-road and on-road articulation, providing even the most demanding drivers with unmatched ride quality in any other truck.
The new engines with the overhead camshafts provide adequate acceleration and enough power to tow Rhode Island to the west coast. While the F-Series' swoopy and sleek exterior makes parking it somewhat challenging in a busy parking lot, the superb visibility it offers during off-roading more than compensates for this.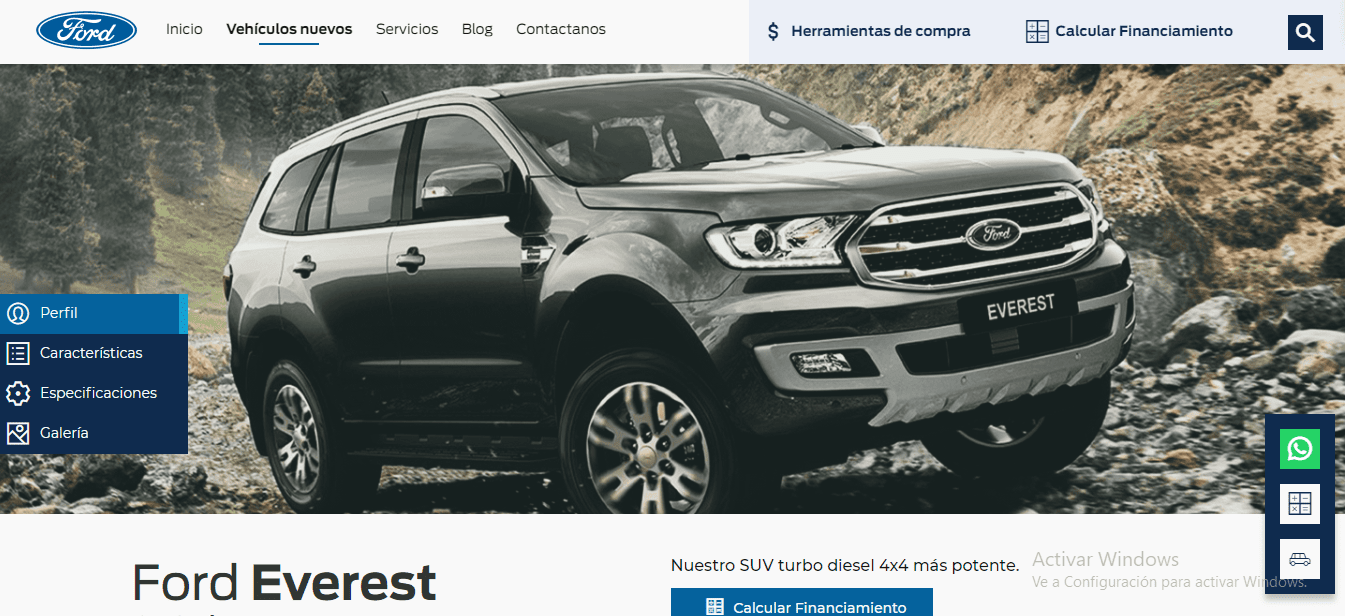 Ford has also made significant improvements inside the F-Series. Changing from a Chevy or Dodge into an F-150 Series vehicle is like upgrading from a Skoda to a Bentley. Ford's sharp edges have been rounded off. In a vehicle designed for serious work, one would not expect the interior to be as comfortable as it is.
Tested to the limit, Ford's interior can handle even the most obnoxious ranch hands and the toughest of foremen. Up until this truck was introduced, ergonomics and trucks were unlikely to be used together in one sentence. It is easier to drive the F-Series than many midsize sedans thanks to the positioning of its controls.
My main gripe about the new F-150 Series is the steering. It is way too twitchy, and the four-wheel-drive variant has a tall step into the cabin. Not too much to complain about though, if you ask me.
Ford has decided to take a path designed to attract personal-use buyers into the mix without sacrificing truck buyers who put their pickups to hard work. Styling's smooth contours and swooping lines were always a subjective point that could potentially turn buyers away.
I like the uncluttered and clean lines around the grille in particular. While the remaining brands were trying to catch up, Ford gave excellence a completely new meaning by introducing their new full-size pickup truck. And that is why it has been the best-selling vehicle on the market for the past decade. Welcome to our complete 1998 ford f150 guide.
So what is new for the 1998-year model?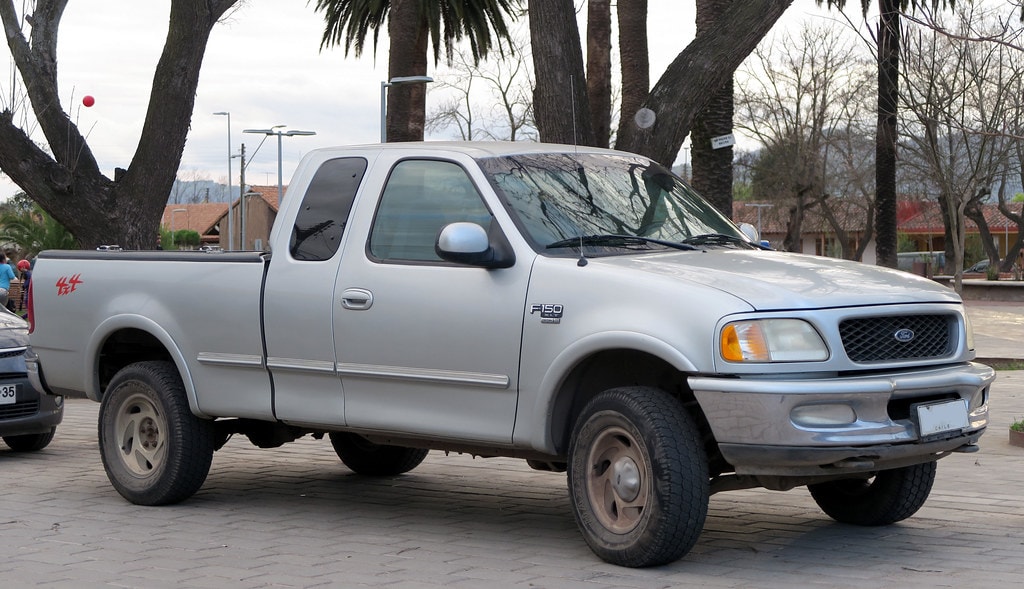 The new F-150 model receives subtle changes over the previous year. It gets a 50th Anniversary decal fixed on the bottom left corner of the windshield. The locking tailgate is now standard on the XLT and the Lariat trims but it remains as an option on the XL and the standard trims.
All four-wheel-drive models get the optional fog lights except for the Lariat trim, which receives them as a standard feature. Aluminum wheels, color-keyed grilles, and 17-inch tires make their first appearance as an option for the two-wheel-drive XLT trim. They are a part of an STX package.
The Lariat trim receives a leather-wrapped steering wheel as standard, a color-keyed steering column, and outside power signal mirrors. In addition, Portofino Blue and Silver Metallic paint replaced Silver Frost paint and the Light Denim Blue.
The 1998 F-150 gets a bi-fuel engine prep package. This package allows you to switch over back and forth between gasoline and propane or natural gas.
Trims
1998 F-150 Series model lineup includes the same trims carried over from the previous year. The lineup consists of the Standard, XL, XLT, and Lariat each featuring a couple of options to separate to stand out from the rest of the pack.
Body configurations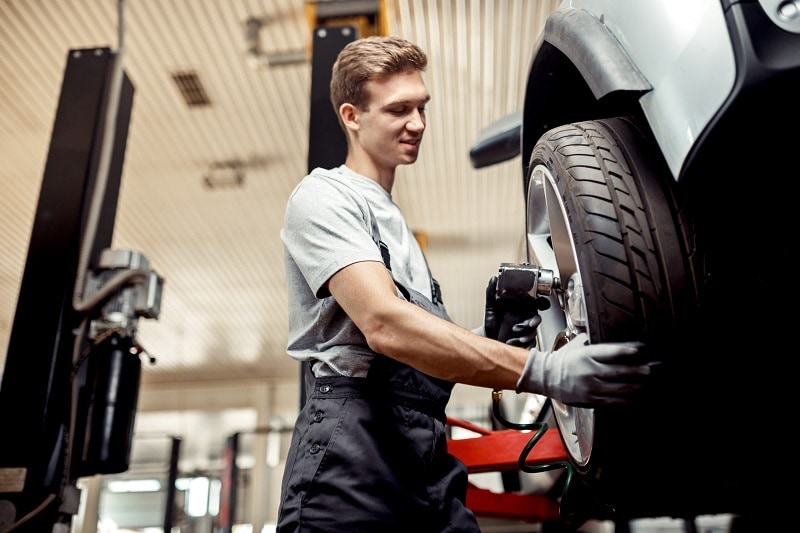 All trims are available with a short 120" short wheelbase or 139" long base. The short wheelbase comes with a short 6.5-ft bed and the long-wheelbase gets the 8-ft long bed. Whatever trim you opt-out for, you get to choose between a regular cab and super cab with either four-wheel-drive or rear-wheel-drive.
In addition, two different body styles are available including the Styleside, which has a flush and swoopy look, and the Flareside. The latter means that the bed is separated from the cab, and the rear wheel wells and fender are wider.
The entry-level trim is the Standard and it is bare bone. It starts at a retail price of $14,000 and goes up to $27,000 with the fully loaded Lariat trim.
The regular cab is wide and roomy enough to fit three adults with comfort. Upgrade to the Supercab version and you get enough space to fit three more adults. To add on top of that, the bed is 50 inches wide to carry 1,300 lbs. of their luggage or any heavyweight for that matter.
If the payload is not enough you can always use the tow hitch. The F-150 puts down a lot of power to the road, and thanks to high torque at low RPM, it can tow up to 7,500 lbs.
Safety
When it comes to safety, the F-150 could use an upgrade. It includes two front-mounted airbags and four-wheel ABS in addition to adjustable seat belts that you can move up or down if it gets too uncomfortable on your shoulder.
Warranty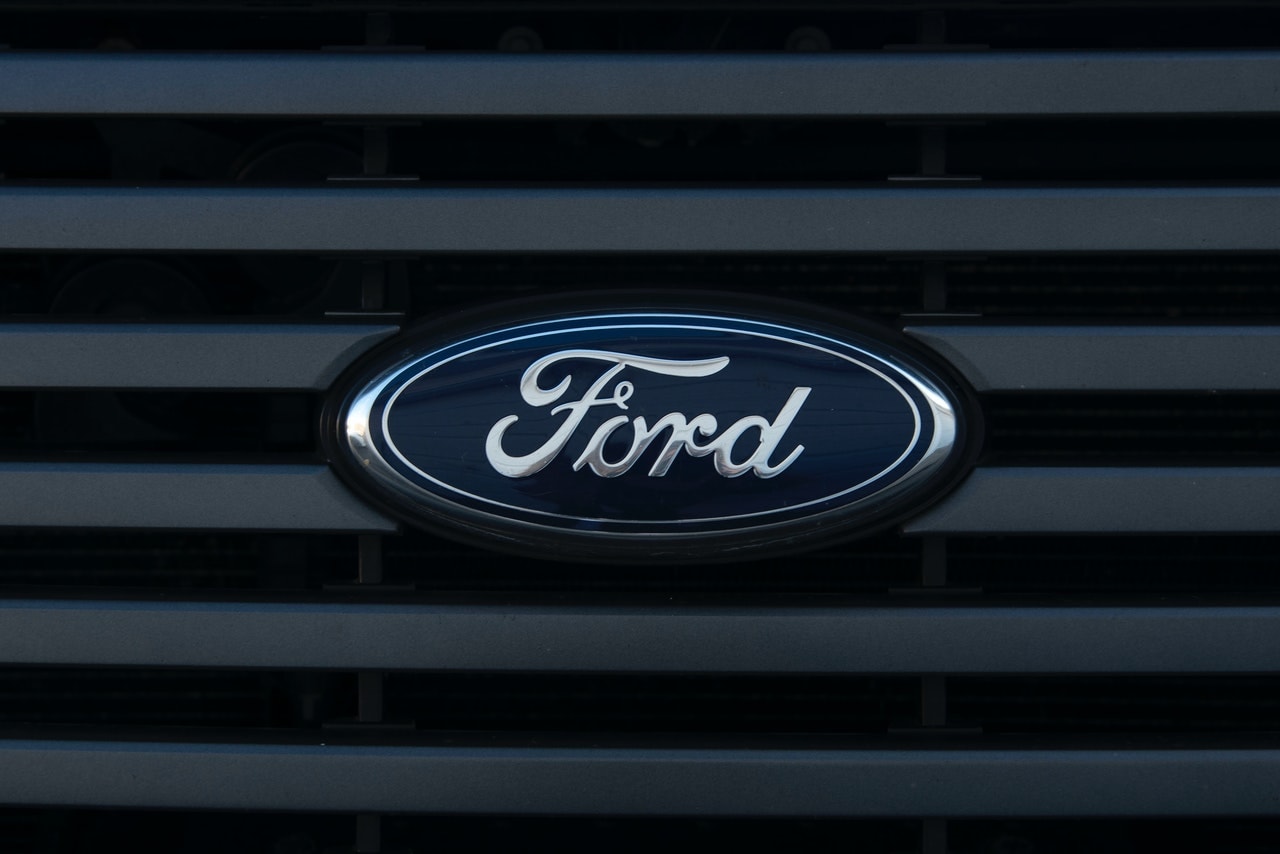 Ford is one of the biggest car manufacturers on planet earth and it is impossible to send an F-150 out of the assembly line without a warranty. It comes with a bundle that includes basic 3 years/ 36,000 miles warranty, 5 years/ unlimited mils corrosion warranty, 2 years/ 24,000 miles drivetrain warranty, and 3 years/ 36,000 miles road assistance warranty.
Engine specs
Ford did not introduce any new engines or add any modifications to the previous year. There are three engines to pick from:
A 4.2 liter V-6 produces 205 horsepower and 255 lb-ft of torque.
A small 4.6 liter V-8 with 220 horsepower and 290 lb-ft of torque.
A big 5.4 liter V-8 that makes 235 horsepower and 330 lb-ft of torque.
All mated to a five-speed manual gearbox.
The V-8's faced a few problems with the spark plugs for they tend to eject themselves from the head. The V-6 also had a common issue with the head gasket otherwise, these engines were solid and durable. However, such issues only came to light years later with the newer generations, especially the ones with the three-valve engines.
Features and color options
The interior is offered with a variety of colors including Medium Graphite, Cordovan (a darker shade of red/burgundy), Prairie Tan, and Willow Green.
The exterior comes with two new metallic color options for 1998-year model Light Denim Blue and Silver in addition to:
Light Prairie Tan
Bright Red
Dark Toreador Red
Moonlight Blue
Pacific Green
Teal
Black
Oxford White
The 1998 Ford F-150 comes with a decent list of goodies and niceties that makes driving better than it already is.  Major standard features include the 4.2L V-6 engine, twin-forged independent front suspension with short/ long arms for the two-wheel-drive model.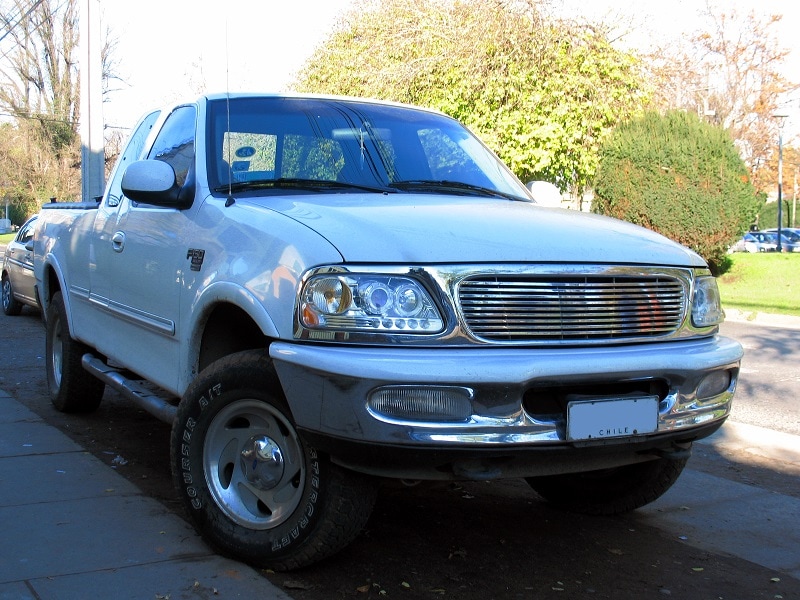 The four-wheel-drive version gets the same front suspension with torsion bars and anti-sway bars. Plus, automatic locking hubs with manual shift.
The list continues with the five-speed manual transmission, power brakes with rear anti-lock, power steering, AM/FM stereo with a digital clock, halogen headlamps, protective bed rails with tie-down hooks. In addition to trail tow wiring, painted wheels, interval wipers, and a full gauge cluster that shows oil pressure, engine temperature, and voltmeter.
The XLT and Lariat trim gets extra plush features that include:
Power windows, door locks, mirrors, and driver seat
Leather seats are available on the Lariat trim only
Cloth captain's chairs
Tilt steering wheel
Aluminum wheels
Sliding rear window
Fog lamps
Cargo box light
Cruise control
Air conditioning
Four-wheel anti-lock brakes
Automatic lamps
Remote keyless entry with anti-theft
A couple of packages are available with the 1998 F-150 Series. It includes a 4×4 Off-Road Equipment Group that consists of 17-inch aluminum wheels, fog lamps, skid plates, heavy-duty shocks, and a 3.55-rear axle ratio.
Class III Trailer Towing Group, which features a 7-pin wiring harness, frame hitch, engine oil cooler, super engine cooling, aux transmission cooler, and heavy-duty shocks.
Fuel Economy
Ford offers the F-150 with a 24.4 gallons gas tank. It averages about 14 miles per gallon inside the city limits and barely scratches the surface with 18 miles per gallon on the highway.
That is one way to wreck your bank account if you ask me.
NASCAR Edition F-150
The year 1998 marked the first year of a Five years contract between Ford and NASCAR and announced the F-150 as the official NASCAR truck. After 17 weeks, Ford released the F-150 NASCAR edition.
Only 3,000 units were ever made at Ford's plant in Norfolk, Virginia carrying order code N94. It was based on the regular cab model, which was released in the same year, with a short box and two-wheel-drive.
It came with the stock 4.6 liters V-8 with FOU1 computer code and makes 220 horsepower and 290 lb-ft of torque.  It features a special Black paint with special NASCAR graphics and decals on the sides of the box and tailgate.
The fuel economy is pretty similar to the standard models, and towing capacity is limited to 2,000 lbs.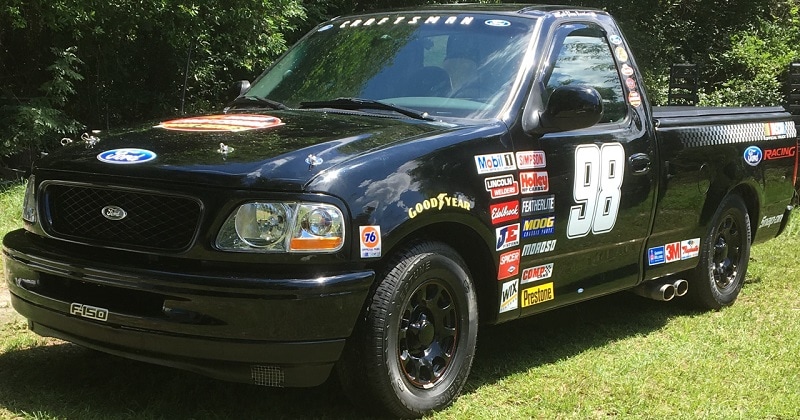 Interestingly, it comes with a grey interior with NASCAR embroidery only on the seatbacks and floormats. To compensate for that, it gets a special mesh grille taken from the XLT model and Goodyear A/S tires with yellow letters on the sidewalls to complement the NASCAR theme.
Since it's a race addition, the F-150 was lowered an inch than the standard models, and it sits on 16 inch 10-spoke black aluminum wheels. Roush took part in this build but only as a supplier, thus the truck has a Roush front air dam and a side exit dual stainless steel exhaust tips.
Fun story: the prototype featured dual exhaust tips exiting on the side in front of the rear wheel, however, the final production units had the exhaust exit behind the rear wheel.
The F-150 NASCAR edition was more of a regional package than a trim; therefore, it was available mainly in the southeastern regions where NASCAR was the main focus.
The truck rolled out the factory on black rims, however, in some dealerships, they were sold with different types of rims. The main reason behind it is that special edition vehicle sales are slow in some cases.
In an attempt to grab the buyer's attention, some dealerships tend to modify the units, and rims are part of the process.
Pros
Best in class interior
Sedan-like on-road handling
Multiple engine choices
Good off-road performance
Cons
Design is too swoopy and lacks the aggressive lines
Below average fuel consumption
The wide fender makes it very hard to park
Closest competition
The Chevrolet Silverado 1500 is a capable and versatile full-size pickup truck, and it has been going after the F-150 for decades.
Another competitor that was attempting to dethrone the F-150 is the GMC Sierra 1500. With almost similar power and features, the Sierra is a good choice to check.
Dodge and Ford have been archenemies since their creation, and the Ram 1500 is Dodge's closest attempt to beat the F-150.
Tips before buying a 1998 Ford F-150
If you are on the market for a 10th generation Ford F-150, you must take extra precautions. Since it's a 1998 model, it lacks a lot of technology and safety features which the modern truck includes as standard.
In addition, the engines are old and big gas-guzzlers. In more simple words, you will be spending your life savings just to get half a tank of gas.
One of the most important things to watch out for when buying a car that's 20 years old is rust. Finding a 1998 model that is well maintained and rust-free has one in a million chances of happening. And if it ever happens, it will be overpriced.
Ford F-150 Mods you should consider adding to your 1998 F-150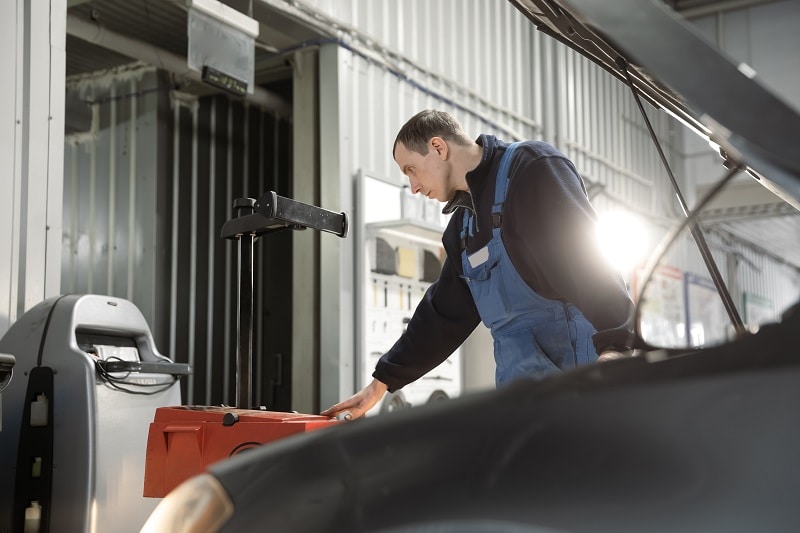 Headlights
This mod is a lifesaver. Older models have halogen headlights and they fade, accumulate dirt, and cast a yellow light that can barely show you the way home. Getting new bright headlights is a decision you will never regret making.
F-150 is an amazing off-roader. Installing a lift kit or even a simple leveling kit can enhance the ride quality, give you more articulation when off-roading, and more space to fit larger tires.
Verdict
The 1998 10th gen Ford F-150 change the pickup truck game and became a staple for the rest to follow. Nonetheless, personally, it is not worth buying and I would not recommend going after one and for simple reasons as well.
It is not fuel-efficient, and with the rise of gas prices in the current times, it will destroy your bank account. The cabin could crumble and completely get demolished in an accident, and with the lack of safety features, it may cost you your life.
Last but not least, it is almost bare bone and lacks the amenities that can make long journeys fun. In addition, it is slower than a Golf and may under-perform against a mid-size pickup.
FAQs
Question: What are the best and worst years of the F-150?
Answer: Based on the NHTSA data, the best years for the F-150 are 1993, 1994, 1996, 1998, 2009, 2012, 2003, 2001, 2014, and 2018. The worst years for an F-150 according to the NHTSA are 2004, 2005, 2006, 2013, 2015, 2016, 2011, 2007, 2002, and 2010
Question: How long can 1998 F-150 last?
Answer: The F-150 can average 150,000 – 300,000 miles before it requires repairs. If you use it as a workhorse, the numbers may drop to less than 100,000 miles. Nonetheless, a Ford F-150 can deliver up to 20 years of service with regular maintenance and safe driving.
Question: How often should I change my F-150's transmission fluid?
Answer: It is recommended that you change the transmission fluid every 30,000 – 60,000 miles or every 2 – 4 years.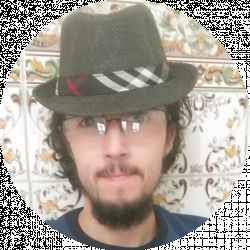 Latest posts by Tommy Verrcity
(see all)