The Ford F150 is one of the best-selling vehicles in America. Debuting in 1948 and maintaining production into the present, the F150 has been the go-to truck for millions of Americans. We'll be focusing on the 1987 F150, the 8th generation model. In this 1987 Ford F150 Guide, we'll go over the pros, cons and finally, tell you whether you should buy it. Let's get started.
Engine/Transmission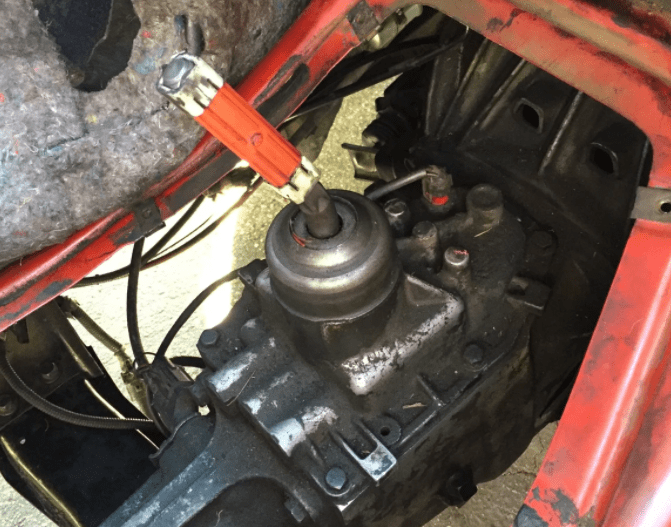 The 1987 F150 was available with various engines and transmissions: a 4.9 liter inline 6, a 5.0 liter V8, a 5.8 liter V8, a 7.5 liter V8, and the 6.9 IDI International diesel V8. Transmission choices were a 4 speed Ford AOD (Automatic Overdrive) automatic transmission or a trusty 4-speed Borgwarner T19 manual. 
The hot combination is either the 4.9 liter or 300 cubic inches inline 6, or the 7.5 liter/460 cubic inch V8. Either one paired with the 4-speed manual is a drivetrain poised to survive the apocalypse. The 6.9-liter IDI diesel paired with the AOD transmission is also an unkillable combination, and these trucks are worth good money in mint condition.
A warning; some engines for the 1987 model year were shipped with EFI (electronic fuel injection). These are not the engines you want; the carbureted models are more durable and identical engines to boot. The EFI system was an early attempt by Ford to make fuel injection work, and they are known for problems.
The offroader community will like that Ford fitted the 1987 F150 with Dana differentials front and rear, part of their Twin Traction Beam suspension system. It is nothing more than a live axle upfront with the differential offset to one side, necessitating unequal length axle shafts from side to side. However, the Dana axles are very tough and will stand up to a lot of abuse; with low gear and 4Lo, it is entirely possible to use this truck as a log skidder. 2WD is standard. However, 4WD is available and an option you should choose. 2WD models still ship with a Dana rear axle.
Pros
Engines are very reliable with regular maintenance

Transmissions are simple and tough

Dana axles front and rear guarantee the offroad capability

Simple work truck
Cons
EFI engines are known for issues

The injection pump on the 6.9 IDI is known for leaking/other issues

1987 F150s also prone to rust issues
Interior/Trim Packages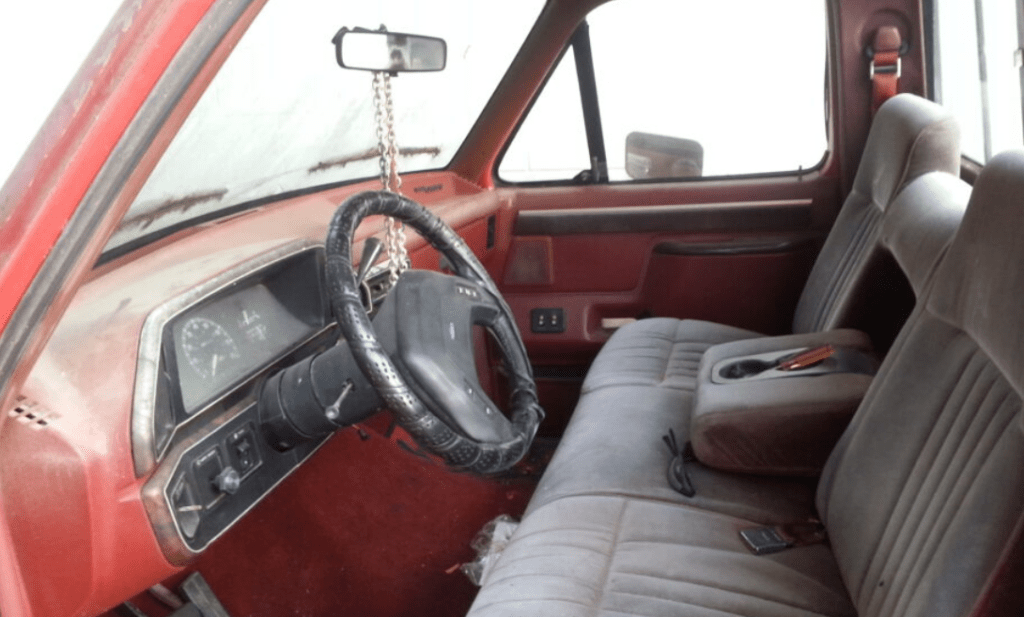 The 1987 F150 offered several trim packages; Custom, XL, XLT, and XLT Lariat. The XL is the base, followed by XLT and XLT Lariat. Custom is of course the custom option. Through each package, you gain more amenities such as electric windows, electric door locks, an AM FM radio, cloth/vinyl bench seat, and chrome grille.
Dual fuel tanks were also an option with a transfer pump that was electrically activated. The Trailer/Camping Package, if you can find a truck equipped with it, is a must-have. It features heavy-duty swaybars front and rear, an oversized radiator, a larger transmission cooler for the automatic, and heavier spring rates with stiffer shocks. The package also adds a 7 pin trailer wiring harness. 
If you are on the fence about which one to choose, the principle is the same as with newer F150s. XL is the base model and from there you can choose XLT through Lariat. Each trim package offers different interior amenities and exterior accessories, so choose according to taste.  
Pros
Many trim package combinations are possible

Trailer/Camping Package is a must-have

You will have a solid truck no matter which package you choose.
Cons
Cloth/Vinyl seats can tear and are difficult to repair especially if the seat springs poke through

Transfer pump on models with dual tanks can go bad
1987 Ford F150: Should I Buy It?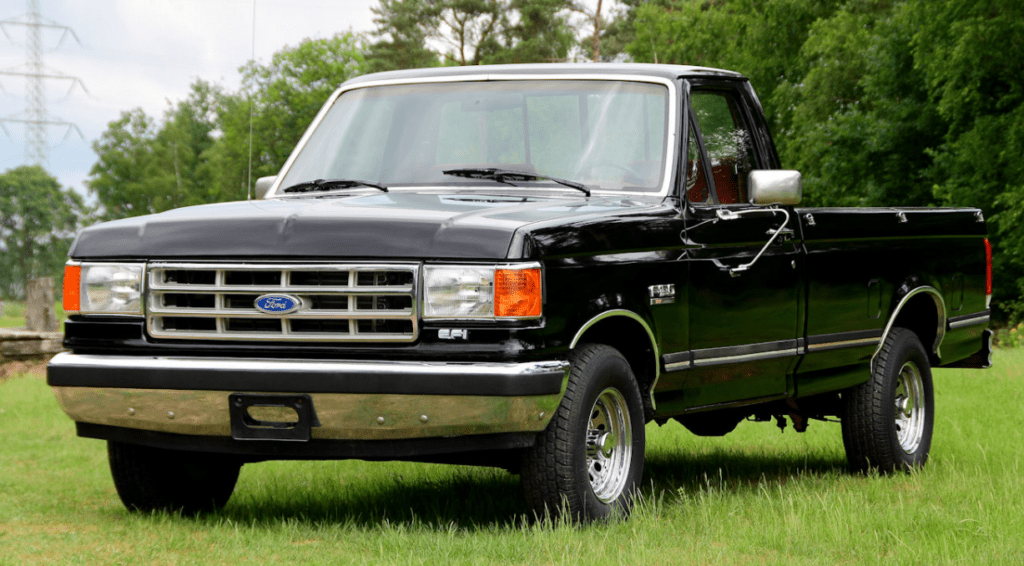 Whether or not you want a 1987 F150 depends on what you want to do. This is a great truck for light work around your property or a daily driver if you want something older. However, it cannot haul or tow anything like newer trucks and will disappoint you if you use it for very heavy work.
The interiors also do not last well unless you keep them in mint condition. However, if you like old trucks and want something simple and tough, this is the truck for you.
Alternatives to Buy
1987 Chevrolet K1500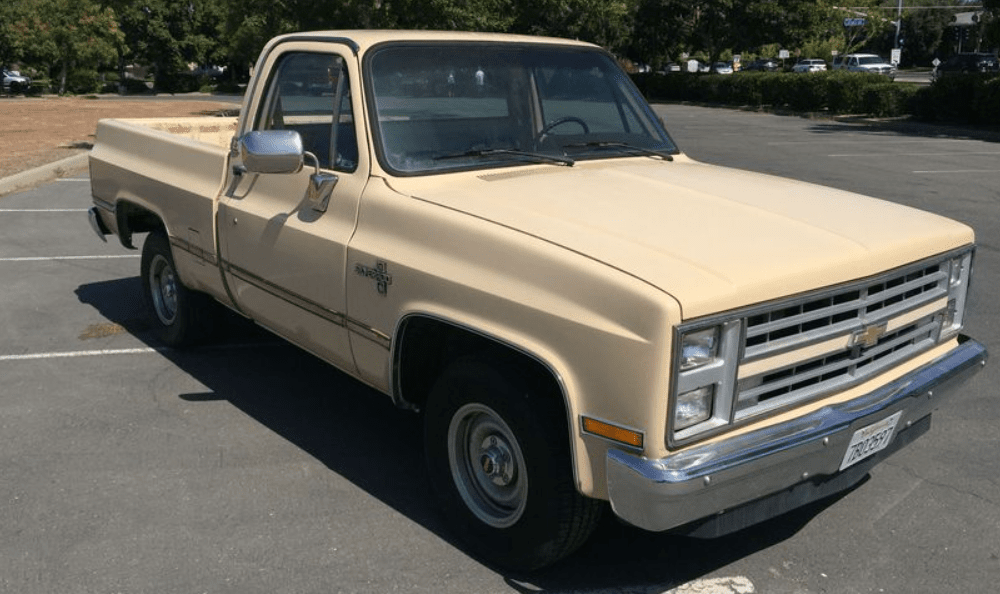 The K1500 is Chevrolet's answer to the 87 F150. 4WD, 350 cubic inches, or 5.7 liters V8, and your choice of 3 speed automatic or 4-speed manual.
These trucks are great if you can find them in good condition, but body rust was a serious problem with trucks of this era and so you will need to be careful. However, as an alternative to the 87 F150, it is great; essentially the same truck, but with a Chevy badge.
1987 Dodge Ram 150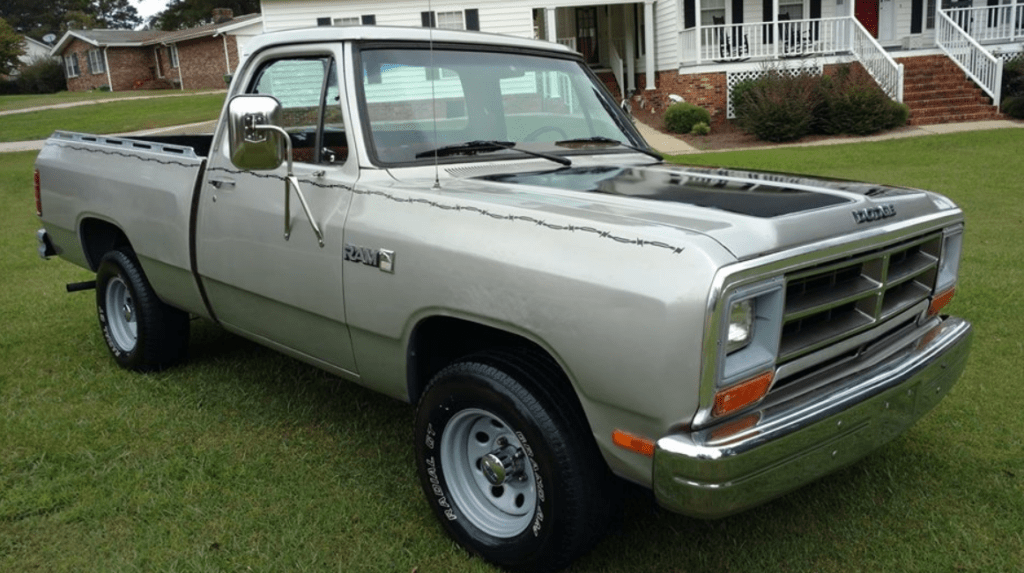 The 1987 Dodge Ram 150 is Dodge's answer to the 87 F150 and 87 K1500. Powered by a 318, 340, or 360 cubic inch V8, coupled with a 4-speed manual or 3-speed 727 automatic, the Ram 150 is a great alternative to the Chevy and Ford. Tough as nails and simple as a hammer. However, the dashboards in 1st and 2nd gen Ram trucks are known for cracking and crumbling; this is an expensive fix. Exhaust manifold leaks are also a concern. Still, a Ram 150 in good condition is a great truck. 
FAQs
Question: I have a 1987 F150 with the 4.9-liter inline 6 and 4WD. However, it is starting to get quite rusty. Should I repair it or sell it while I can?
Answer: It depends on what you want to do with the truck. 87 F150s are known for rust issues around the rear leaf spring shackles; if the rust there is severe, you may be better off selling the truck, because rust in other areas will undoubtedly be bad. However, if the truck is only showing some surface rust, clean it, repaint the frame and grease it to prevent more rust. The 87 F150 is a great truck if well maintained.  
Question: I want to buy an F250 with the 6.9 IDI diesel. However, my mechanic says it is unreliable. Should I buy it?
Answer: The 6.9 IDI is a very reliable engine, partly because it does not make enough power to break anything. The main problems with the 6.9 IDI are glow plugs after a certain mileage and injection pumps that can fail from lack of lubrication. The solution is to rewire the glow plugs to a manual button and replace the injection pump with an aftermarket unit. An aftermarket coolant filter to remove the water is also advised. Other than that the 6.9 IDI is a very reliable engine and will always get the job done. If the rest of the truck is in good shape, go for it.  
Question: My F150 has dual fuel tanks, but the transfer pump is failing. Am I better off fixing this problem or converting it to a single fuel tank?
Answer: The transfer pump is located inside one of the tanks, so in order to replace it, you need to remove the gas tank. Some owners cut a hole in the bed above the pump and install a little flap to make replacement easier. However, you can also stick to using one fuel tank only, if you do not want to replace the pump. It is a difficult job, but it is cheaper than a conversion.  
1987 Ford F150: Should I buy it?
If you like older trucks, you'll be hard-pressed to find a better one than the 87 F150. If you find one with the manual transmission and either the 351 Windsor or the 300 inline 6, you have a great truck.
It's not as capable as newer pickups, but with some care and maintenance, this truck will last a very long time. Additionally, the 8th generation "bullnose" F150s are worth good money in mint condition. Keep it in good shape and you'll have a dependable collector's item.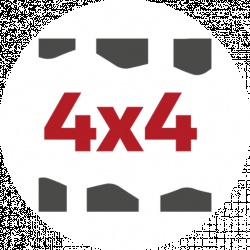 Latest posts by 4x4 Reports Team
(see all)