The Toyota 4Runner is one of the most iconic and versatile vehicles you will see on the road today. Tougher than beef jerky with double locking differentials, a ride like a 17th-century hay wagon, and a cast-iron skillet of an engine, the 4Runner is ready to tackle Moab from the factory.
However, some people like to modify their 4Runner to match their use case and preferences, and so there is a huge accessories market for custom 4Runner parts. Here are the best mods & upgrades you can do to any Toyota 4Runner. Let's get started.
Engine Upgrades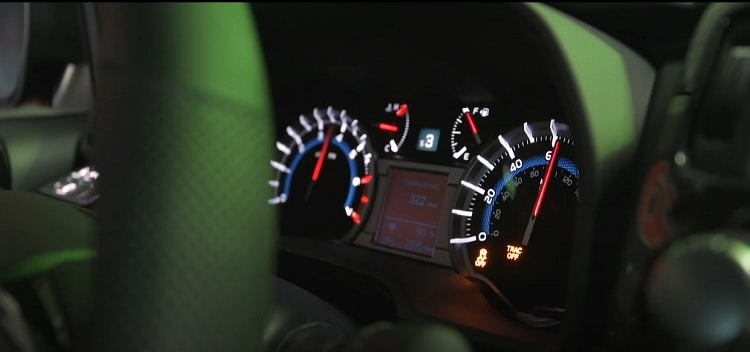 Engine upgrades for a 4Runner are, if you want to do more serious offroading, necessary. With 278 hp and 248 lb-ft of torque from the factree 4.0 liter V6, the 4Runner is not going to be left wanting with every merge, but it is light on low-end shove.
Therefore, quick and simple engine upgrades begin with an intake, some exhaust headers, a catback exhaust, and at the top end, a supercharger. Here are the best engine upgrades you can do.
Intake
Stock 4Runner intakes are great, but having aftermarket intakes and air filters makes it easier to get that air where it belongs. Modern 4Runners can be optioned with a pristine TRD intake from the factory, but aFe and K&N make solid air intakes that will improve airflow and give more intake roar under load.
In fact, K&N makes intakes to fit every model of 4Runner, so whether you have a first-gen or 3rd-gen 4Runner, there's one for you.
In all seriousness, an air filter/intake is a trivial modification, but K&N makes very good products, and their filters are washable, so you don't need to throw it away when it gets dirty.
Installation is simple; the most difficult part is removing and reinstalling the wiring for the mass airflow sensors and throttle body. Aftermarket intakes also allow you to relocate the air filter for cooler air and better performance.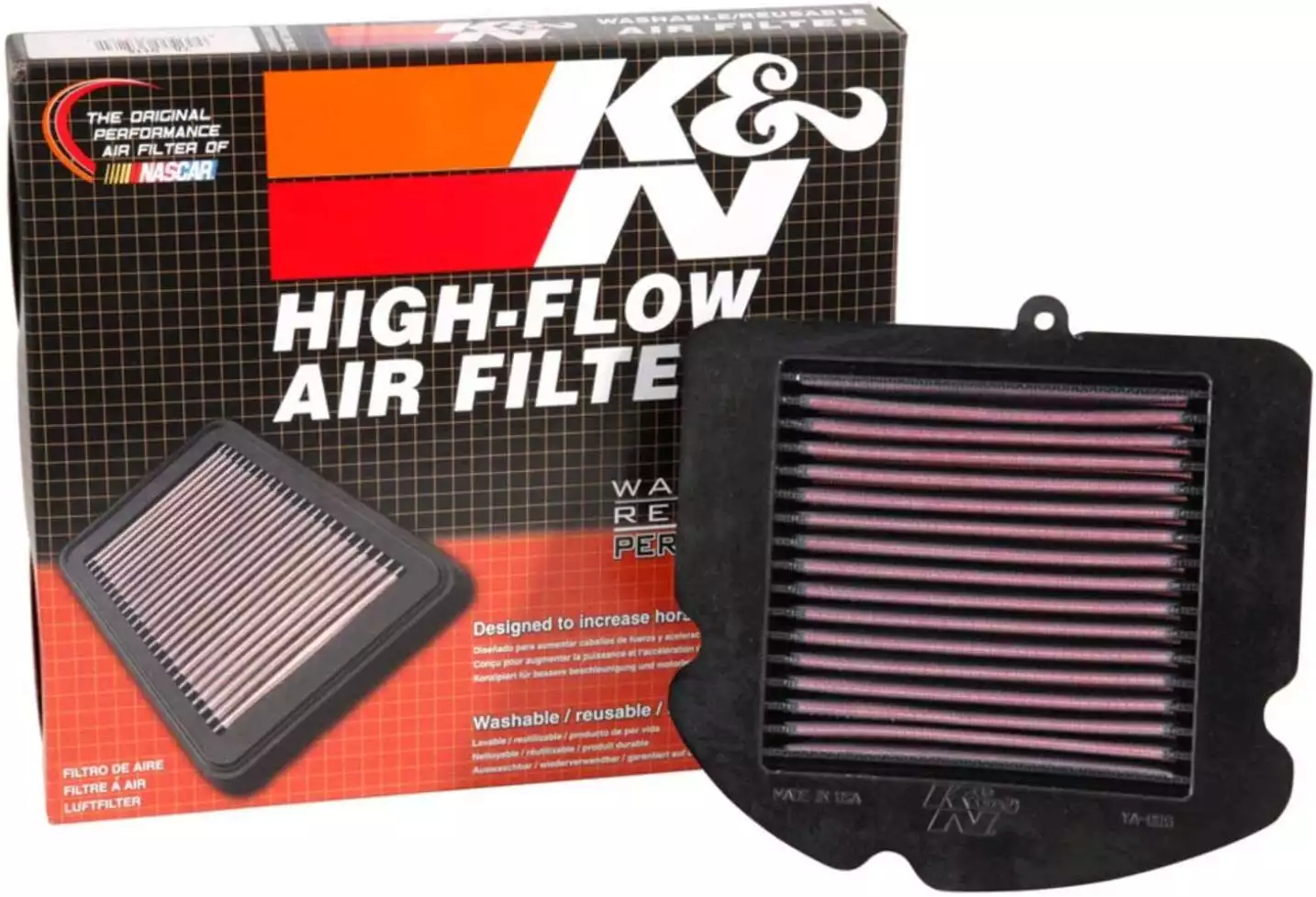 Exhaust Headers
Headers, after a catback exhaust, are great for enhancing airflow out of the engine, which means less backpressure, lower exhaust temperatures, and more time spent making your rims dirty. Flowtech or Summit Racing have high-quality headers with a raft of choices.
Now, once you install headers, it is a slippery slope to installing high-flow catalytic converters, muffler deletes, and TRD exhaust tips, so installing headers is the first step to installing an aftermarket exhaust system.
A higher flowing set of headers means you get a little more power and the engine flows air better, which means you can spend more time offroad without engine temperatures rising.
Exhaust Pipe
Exhaust headers do nothing without a proper exhaust pipe leading them out of the back of the car. The entire combination works to produce more noise, less backpressure, and a slight increase in horsepower. Having a custom exhaust also allows for re-routing of the pipe to avoid dragging and denting on rocks or berms when offroading.
A catback exhaust is great if you want more noise without more emissions; the pipe goes right from the catalytic converter to the muffler and skips the resonator. Reduced weight, low back pressure, and more noise.
Summit Racing is your huckleberry; there are other companies out there such as Flowtech or Magnaflow, but Summit makes great parts that are well worth the money.
Supercharger
The best part of any engine modification; the power adder. Adding a supercharger to your 4Runner is one of the best ways to improve low-end power, towing capability, and off-road performance. Yes, it drops the fuel economy like a cinder brick falling off a tower block, but the added performance is well worth the power.
Which supercharger you install on your 4Runner depends on preference. Procharger makes a great belt-driven supercharger for 2010-2020 4Runners, while Magnuson makes intake manifold-style superchargers for 1993-2019 4Runners with the 3.4 or 4.0 liter V6.
Either blower is a great option, but the Procharger will probably be less work to install; add the bracket for the compressor, reroute the intake and go.
That being said, Procharger's Toyota blower is a relatively new design, and Magnuson has been making superchargers for 4Runners, Tacomas, FJ Cruisers, and Tundras for a long time, so their product has all the flaws ironed out. Still, they are both solid choices.
Suspension Upgrades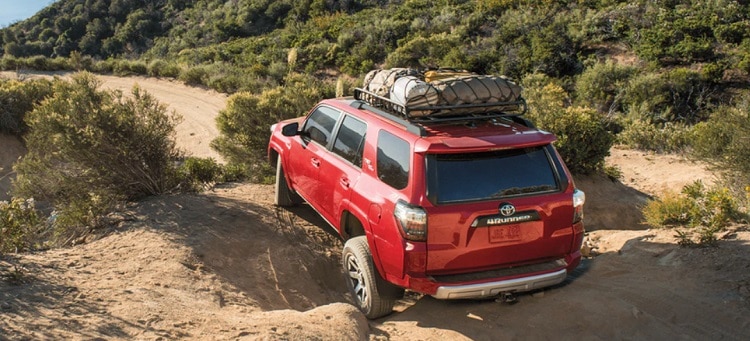 All the catback exhausts and supercharger boost in the world will be of no use if your suspension cannot put the power to the ground. This goes for springs, shocks, swaybars, and more. Here are the best suspension upgrades for any 4Runner.
Springs/Shocks
The right selection of springs and shocks will keep you from being tossed around like a rag doll while on the trail. Double adjustable coilovers are great because you can adjust for compression, rebound and have custom springs installed as well. That way, you get the ideal balance of comfort and control while you are 4 wheels deep in a rock garden.
As for what brand to buy, some of the best shocks in the game are made by Fox, King, Viking, and Bilstein; take your pick. You'll also need to pick a brand or model of shock based on whether you like high-speed desert racing or rock crawling. King and Fox shocks are great for desert racing, while other brands such as All-Pro are more suited to rock crawling.
Swaybars
Swaybars act like levers that keep the truck level through the corners. However, if you are offroading and getting more serious than occasional weekend trips, you may want to look into removing the swaybars altogether. What this does is allow for more axle articulation and better traction on uneven terrain.
This depends on how serious you are getting. If you are building the ultimate rock warrior, then get rid of the swaybars altogether, but if you still need to commute in your 4Runner, you will be better served installing slightly softer swaybars, or leaving them untouched altogether.
Suspension Lift
A lift kit is one of the most common upgrades for any offroad build, no matter the make and model. It gives you more ground clearance and keeps vitals like oil pans, oil lines and transmissions from being damaged by any rougher terrain you drive over.
Drivetrain Upgrades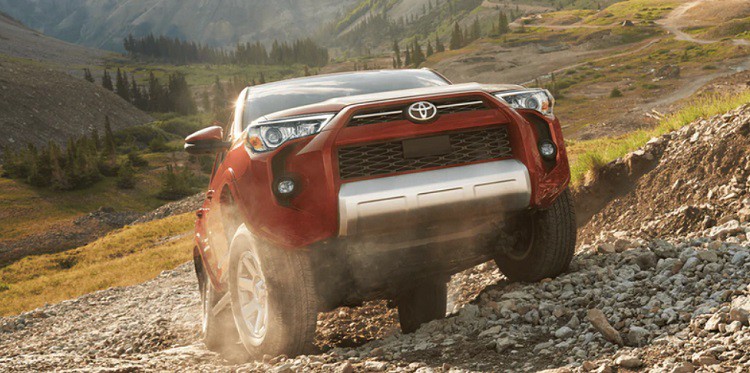 After suspension and motor upgrades, next come the parts that help get that power to the ground. Fancy suspension and superchargers do you no good if you are 30 miles off the pavement with a broken axle or a leaking transmission cooler.
Here are some of the best drivetrain upgrades; axles, gearing, coolers, and more, that you can install on any 4Runner. Let's get started.
Engine/Transmission Coolers
It does not matter what type of offroading you do; if you are driving more seriously than the occasional fire road, you should seriously consider upgrading parts such as radiators, oil, and transmission coolers. Engines and transmissions generate heat, and too much will lead to expensive and time-consuming problems.
Now, when it comes to cheap parts for any vehicle, Jegs is your friend. It doesn't matter what part you need for your 4Runner, Jegs will no doubt have it and it will be cheap.
I am not a big advocate of cheap engine/trans coolers, but on a budget, you can do worse than Jegs parts. Etrailer.com also features engine and transmission coolers for nearly every single model year of 4Runner; 1984-2019.
Some 4Runners come with oil coolers from the factory, but they all have transmission coolers stock. The stock cooler works great, but if you want to do more serious offroading, an upgraded transmission cooler will probably be in your future.
The same goes for oil coolers. It is possible to run without an oil cooler, but offroading is more demanding on the entire drivetrain, so it is definitely worth the money.
Axles/Gearing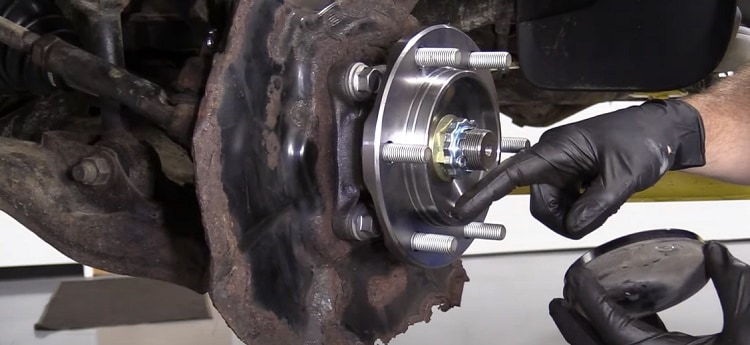 Axles and gearing are where drivetrain upgrades begin to get expensive; Toyota 4Runners are very capable from the factory, but occasionally more is needed. Stronger axles and shorter gearing are a great way to get more performance out of your 4Runner when offroading.
Stronger axles, splines, and shafts, are best once you start getting into more serious offroad territory, like upgrading axles on a drag car once the rear end grenades.
However, if your 4Runner is going to remain completely stock, then you can get away without upgrading axles. However, you should absolutely upgrade axles when you get further into offroading. 4Wheel Parts, in fact, carries upgraded axle components for every generation of 4Runner, 1984-2021.
4Wheel's axles range from 19 to 35 splines and they are designed to fit most differentials such as Dana 30 and Dana 44 diffs. Generally speaking, the more splines on your axle, the more abuse the axle can take before repairs are needed, and coupled with something like a Dana 60 differential, axle breakage will be a thing of the past.
Once you put aftermarket axles on your rig, you are well past casual weekend dirt roads, but it is well worth the time and money.
Now, as for gearing, a stock 4Runner comes with 3.73 gears in the front and rear differentials. 3.73 is fine as long as you do not add larger tires. Do that and the overall gearing of the truck will be changed, making the gearing longer in effect.
Good for highway cruising, bad for rock crawling. Since adding larger aftermarket wheels and tires is a common modification, regearing is necessary.
A common combination is 4.10 gearing with 28-inch tires. That gives you more usable power at low speed and quicker acceleration, while still allowing you to cruise at a reasonable speed without spinning the motor like a hamster wheel.
As for where to buy gears, Yukon and Sierra Gears are considered to be some of the best manufacturers of Toyota differential gearing.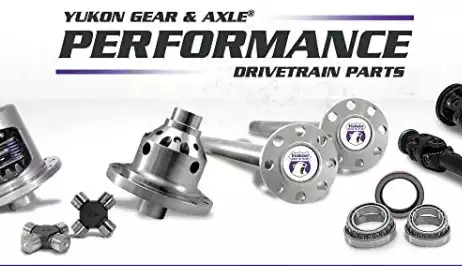 Yukon Gear & Axle | Amazon
Yukon Gear and Axle products are the highest quality in aftermarket drivetrain. Trusted by enthusiasts, in shops and professional race teams worldwide.
Buy at Amazon
We earn a commission if you make a purchase, at no additional cost to you.
Tires/Wheels
Tires and wheels are the first mod you should consider when modifying your 4Runner. Even without changing wheel and tire sizes, a more aggressive tread pattern can work wonders in the dirt, the mud and the snow.
You can run taller tires on stock wheels without too much trouble, but once you get to 33-inch tires and up, you will need to clearance the wheel wells in order to get them to fit. Of course, you can use wheel spacers to mitigate this somewhat, but then you run into potential wheel-bearing issues.
For more serious offroad driving, Beadlock wheels should be taken into consideration. These allow you to run low tire pressure, by effectively locking the tire bead to the rim, so that it does not de-bead and lose air under deflection. Stock wheel/tire combinations are a 17-inch rim with a 31-inch tire, on a base model 4Runner.
Keep in mind that once you start adding larger wheel and tire combinations, this adds unsprung weight, and you will eventually need to regear the differentials, depending on how large your chosen wheel and tire package is.
Body Upgrades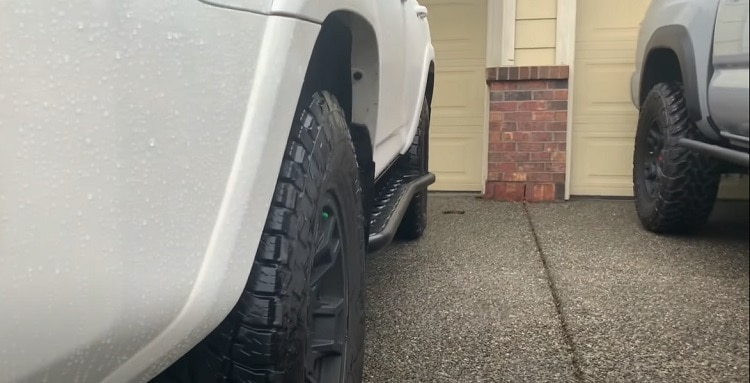 After engine, suspension, and drivetrain modifications/upgrades, the 4Runner accessories can be added, like roof racks, rock sliders, skid plates, and more. Some of these are purely cosmetic, but most serve a purpose, and you may want to do these upgrades first, depending on budget and determination.
Rock sliders are exactly what they sound like. They mount to the body, and protect your rocker panels from being obliterated by a particularly large rock or tree stump. They can also function as steps to get into the truck if you have installed a body lift or lift kit.
Rough Country, a timeless classic in the truck community, makes rock sliders for 4Runners, along with Rhino and many other companies. You should look for ones that ship painted or powder-coated, as bare steel sliders will quickly get scuffed and rusty depending on how hard you drive and the climate you live in.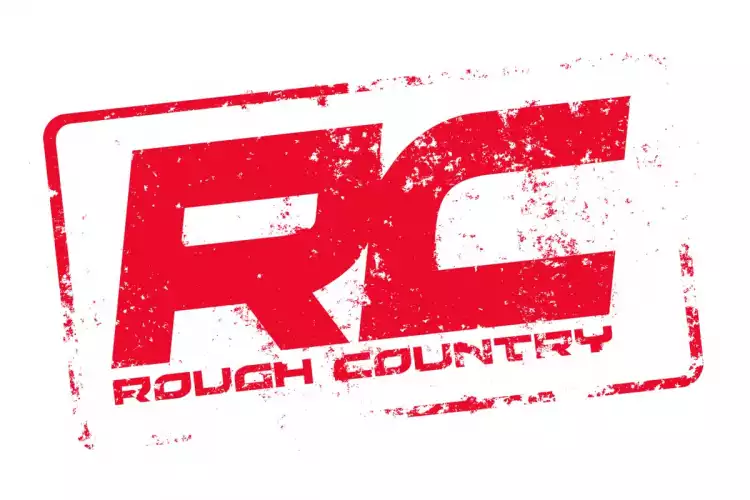 Rough Country | Amazon
Wide range of Rough Country Parts & Accessories at Off Road Warehouse. Browse suspension lift kits, leveling kits, LED lights, bumpers and more.
Buy at Amazon
We earn a commission if you make a purchase, at no additional cost to you.
Skid Plates
Skid plates are even more important than rock sliders, as they protect vitals such as the engine oil pan and the transmission too if you have a skid plate for that. 4Runners come from factory with a skid plate for the oil pan, but not for the transmission, so you may want to look into that.
However, having a skid plate over the transmission creates more heat, so make sure your trans cooler is performing at its peak before you install that skid plate.
Toyota sells TRD-branded skid plates for 4Runners through the dealer and their website. Those are guaranteed to fit if your 4Runner does not already have one. If you prefer something different, ARB, Smittybuilt, RCI Metalworks, and Procomp all make high-quality skid plates for 4Runners. Or you can make your own.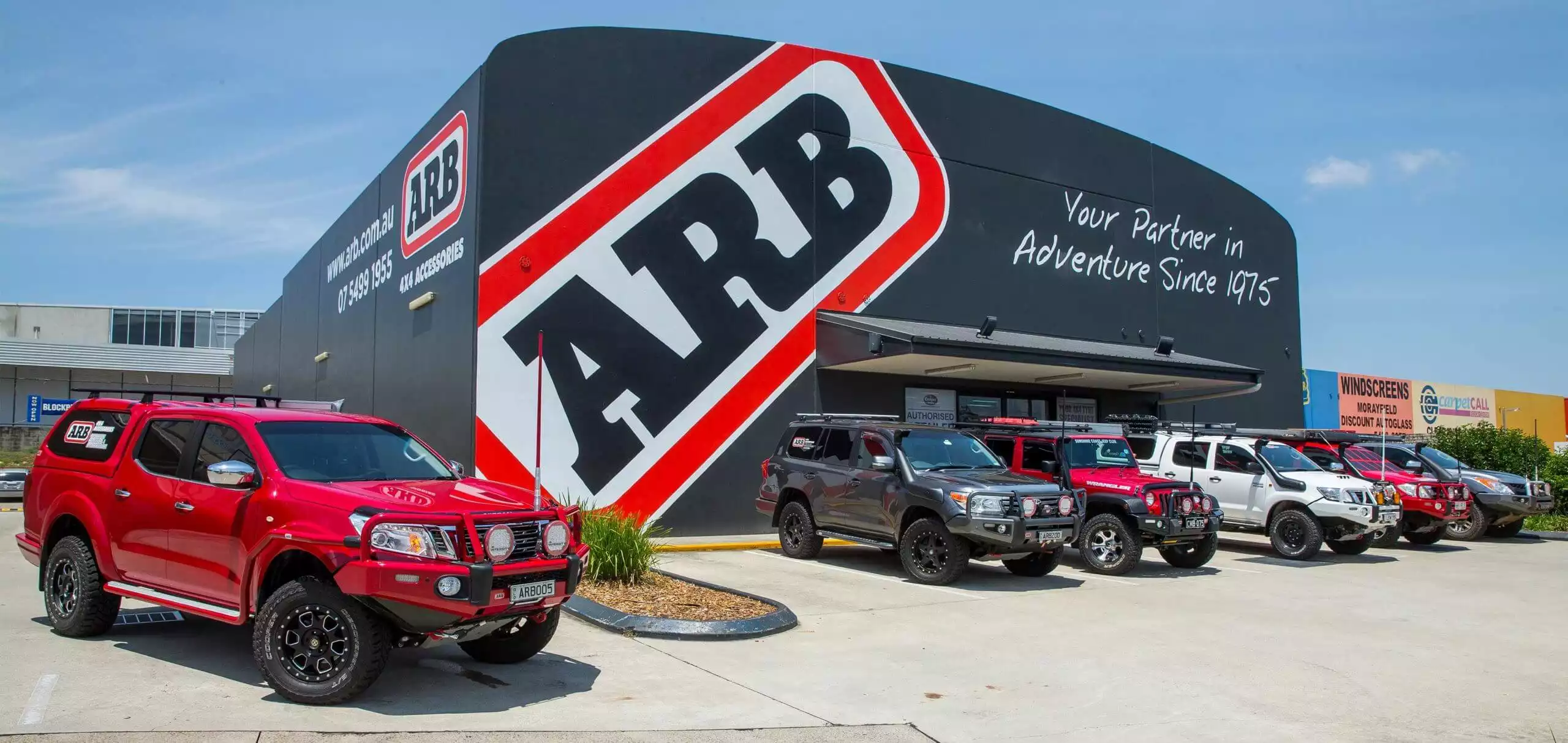 ARB 4x4 Accessories | Amazon
Built for the harsh conditions of the remote area travel, ARB's 4x4 accessories are designed tough to withstand the extremes faced by 4WD enthusiasts.
Buy at Amazon
We earn a commission if you make a purchase, at no additional cost to you.
Roof Rack
The final modification/upgrade you should do to your 4Runner is install a roof rack or roof basket. 4Runners have roof rails, but a proper rack or basket means that you can carry snowboards, bicycles or other cargo if it does not fit in the truck.
Thule makes a great roof basket for Toyota 4Runners, as do Rhino. Just keep in mind that they can be a hassle to install and remove and generate plenty of wind noise. If roof baskets or racks are not your speed, then Thule also makes a very nice roof box that is streamlined, has plenty of cargo space and will fit your 4Runner.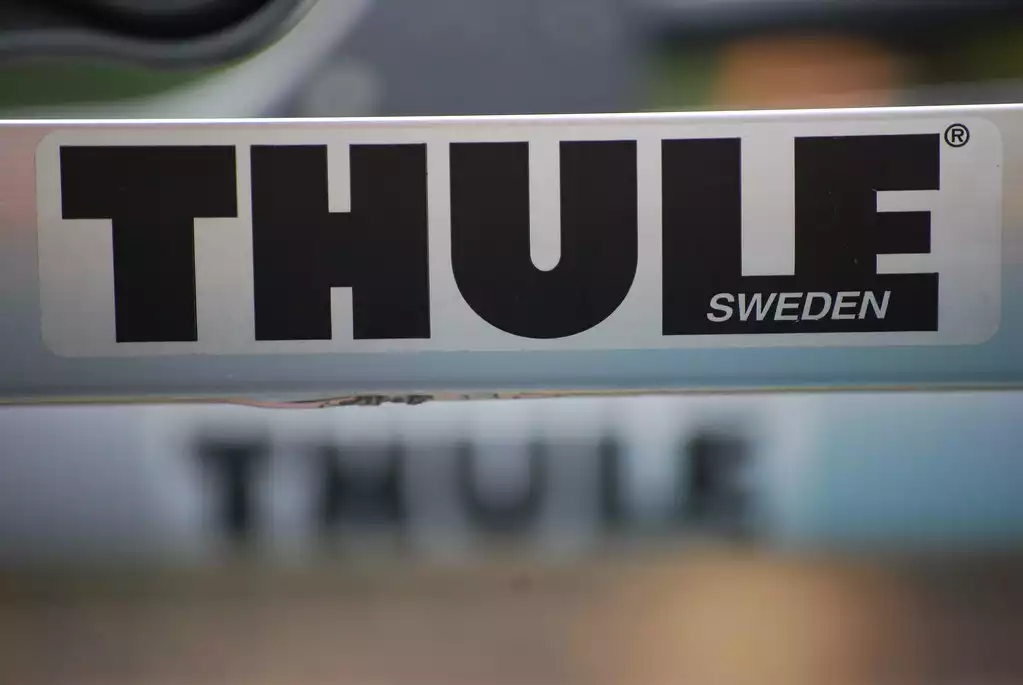 Thule | Amazon
Whatever you need to transport — it all starts with a roof rack. Thule car roof racks are aerodynamic and easy to mount on all types of vehicles.
Buy at Amazon
We earn a commission if you make a purchase, at no additional cost to you.
Frequently Asked Questions
Question: Will Modifying My 4Runner Void my Warranty?
Answer: Strictly speaking, this only really applies if you bought your 4Runner with a warranty.
In that case, you can get away with roof boxes, some fog lights, skidplates and the occasional gearing swap if you keep the stock diff and axles, but engine and suspension upgrades, if you take it to the dealer to have warranty work done, will result in long and painful conversations with your insurance company.
Question: What Generation of 4Runner is Best for Modifying?
Answer: In this case, you want either the 1st, 2nd or 3rd generation 4Runners.  These are old enough to have huge aftermarket parts markets available, relatively few electronic issues, and be relatively cheap, although clean examples retain value very well.
Out of all these three, the 3rd generation 4Runner is probably the best if you want to offroad and drive it regularly too.  However, all three generations are extremely tough and will keep going offroad long past the point where you consider turning back.
Question: Should I Run a Supercharger on Stock Engine?
Answer: It really depends on how much extra power you want.  The Magnuson option boosts your 4Runners engine to around 390 at the crank on 6 psi of boost, and you really do not want to go further than that on a completely stock engine.
If you install the supercharger, consider adding a bigger radiator to deal with the heat.  Magnuson already includes an intercooler in their 4Runner supercharger kit, but more cooling capacity never hurt.
Question: Do I Need to Upgrade Brakes as Well?
Answer: If you add bigger wheels and tires, along with bash bars, skidplates, roof racks and other accessories, consider getting better brakes, as your 4Runner will be a few hundred pounds heavier afterward.  A more aggressive pad and rotor combination will improve stopping power and alleviate any fear that your truck will refuse to obey the laws of physics.
Conclusion
The article lists some of the best upgrades or modifications you can fit to your Toyota 4Runner, regardless of model year. Obviously, there are too many to list, so I touched on some of the most important. I hope this helps.
See how Toyota 4Runner compares to Landcruiser in our full comparison.
Sources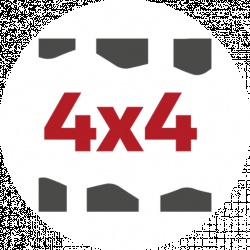 Latest posts by 4x4 Reports Team
(see all)