I'm just back from my summer vacation and wanted to share one of the highlights from this occasion – the car used there. Instead of driving around in my BMW, which is excellent on paved roads and pretty much hopeless on everything else, we borrowed an old Toyota pickup truck from a friend.
Now, I have driven many different cars over the years, and rarely which of them amazed me as this old banger. Even now, I'm amazed by what kind of terrains it was able to scale.
It allowed us to reach otherwise inaccessible places and coves, which took our summer vacation to a higher level. Mind you, this old truck did have chunky offroad tires and armored underplates.
But apart from that, it was pretty much a stock truck. And that's what I want to talk about – how to take an old truck, say the truck we're going to cover in this 1998 Toyota Tacoma guide and turn it into an unstoppable offroad machine.
1998 Toyota Tacoma Specs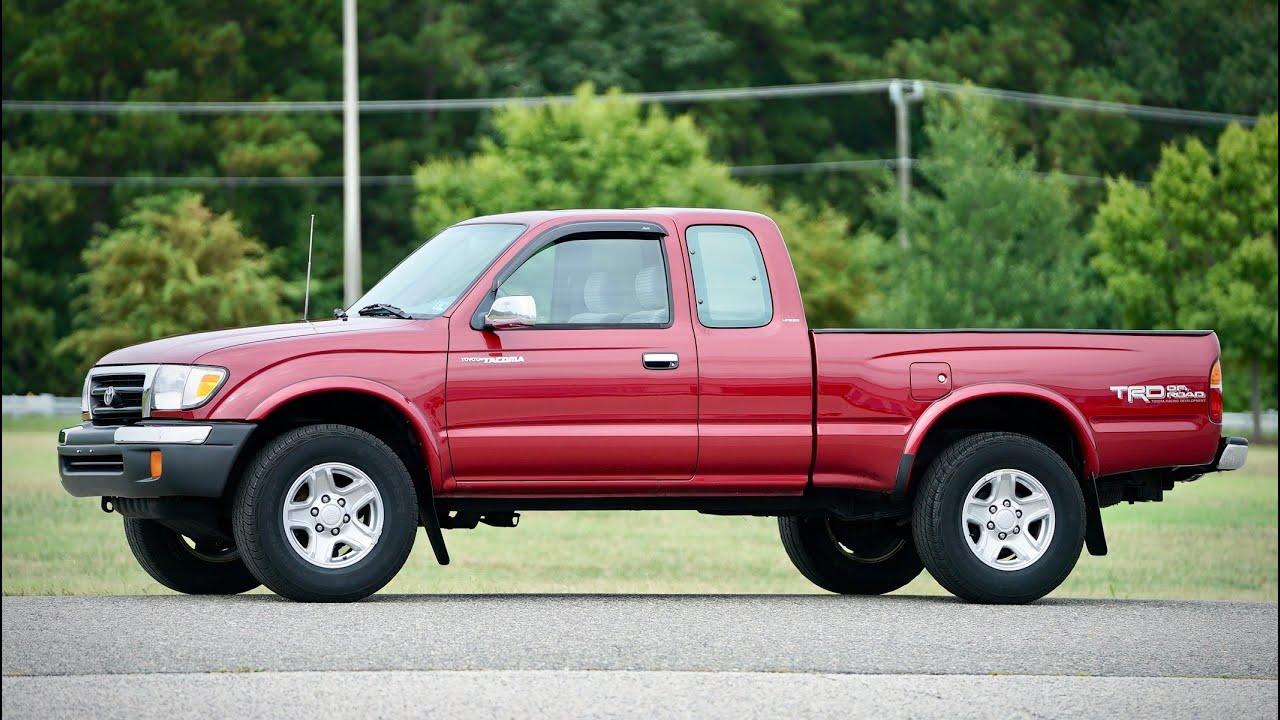 The first generation Toyota Tacoma, of which the 1998 model is a part, was in production between 1995 and 2004. Codenamed N150, this was the first truck developed by this car maker exclusively for the North American market.
This meant the Tacoma offered better ride quality and higher levels of luxury than rugged models such as Hilux. The great thing about the 1998 model is that it was the first to receive a redesigned front end with more sleek, flush headlights.
The 1998 Toyota Tacoma was available with 2 engines. The smaller of the two was the inline 4-cylinder 2.7-liter unit, which produced 150 horsepower, while a 3.4-liter V6 pushed out 190 horsepower. And in most cases, such as towing and highway cruising, having more power is always better. But when it comes to offroading, this doesn't necessarily have to be so. The thing is that, on loose surfaces, you really have to keep the momentum instead of relying on the engine power to scale the obstacles.
So, with that in mind, I would recommend a 4-cylinder engine as a better option. Working on it and repairing it is much easier than on a V6, thanks to its less-complex construction. And that's something you'll learn to appreciate, especially if you'll be doing the maintenance yourself.
As for transmission choices, the 1998 Toyota Tacoma was available with either a 4-speed automatic or a 5-speed manual. The auto-box is excellent for cruising on highways and open roads, as it provides smooth gear changes and it's very reliable.
But it's also less than ideal for harsh terrains, as its torque converter will not stand up to the challenge. So instead, go for a manual which is far more suitable for these demanding applications. But with it, you'll have to learn to master the technique of riding the clutch.
There's also one more thing I really have to address here. Take a look at the interior of the first gen Toyota Tacoma, and you will notice it has two gear levers in the middle. This was a usual way of controlling the 4-wheel-drive systems in most older trucks, used instead of a series of switches or buttons in modern vehicles.
I have never been a fan of this particular setup, as I found it visually unappealing and awkward. But in all fairness, this is by far the most reliable configuration, which is most important on demanding trails. In essence, this is only a simple piece of metal that fuses gears inside a drivetrain, and it's almost impossible to go wrong.
The first generation Toyota Tacoma was available as a regular cab with two seats or a double cab with room for four passengers. The latter, more spacious configuration did come at the expense of a cargo bed length, which many owners found to be a bit unpractical. But truth be told, most of the other compact pickup trucks at the time suffered from the same problem.
1998 Toyota Tacoma MPG
Given it traces its roots to the early 90s, the 1998 Toyota Tacoma is a surprisingly frugal and economical truck. Models equipped with a 4-cylinder engine will return up to 25 miles to the gallon on the highway.
Trucks with the V6 engine are a bit thirstier, but they will still achieve between 19 and 22 MPGs. Of course, these are estimates, and actual values may differ depending on your driving habits and vehicle's general condition.
1998 Toyota Tacoma Prices
One of the features that helped boost the first-gen Toyota Tacoma's popularity was its competitive price. If buying it when it was new in 1998, you could get a base model for as low as $12,000.
Even the more equipped variants, such as Xtracab or Prerunner, were only a few thousand bucks more expensive. There was, however, a fully-loaded Limited Xtracab model, whose price was just above $24,000 at the time.
1998 Toyota Tacoma Towing Capacity
As already mentioned, the 1998 Toyota Tacoma is a compact pickup truck. This means it won't be able to pull a trailer as heavy as its full-sized counterparts could. While the exact number here may vary depending on the actual model, you'll be, in general, looking at towing capacity of 5,000 pounds.
This may not be spectacular as, say, a Dodge Ram with a Cummins engine, but it's not that bad, either. Unless you're in a towing business, this will be more than enough for most applications.
Best 1998 Toyota Tacoma Accessories
Assuming that you have selected and bought the right Toyota Tacoma, it's time to cover the all-important modifications that will make it unstoppable on trails. But before we do that, let's check some simple upgrades whose job is to keep the interior clean.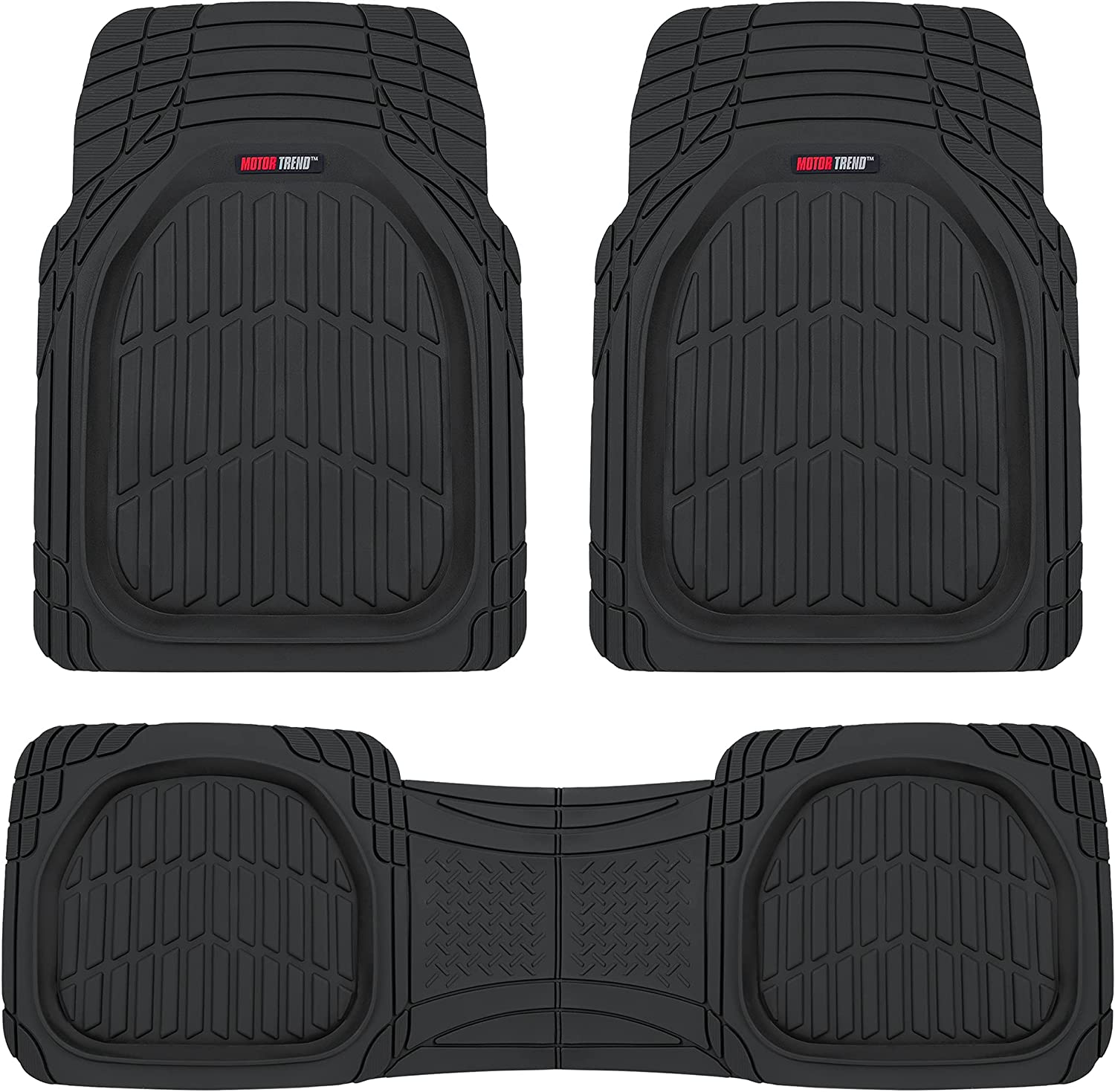 The first thing is the floor mats, which are necessary because the trails are usually anything but hospitable. This, in effect, means that you will bring things like mud or small stones on your shoes every time you get into the truck.
So, you will need floor mats that can cope with these challenges. And while I personally prefer those made from fancy velour, as they look more elegant, these are anything but ideal for this application.
Instead, I would buy a set of robust, rubbery floor mats, such as these ones.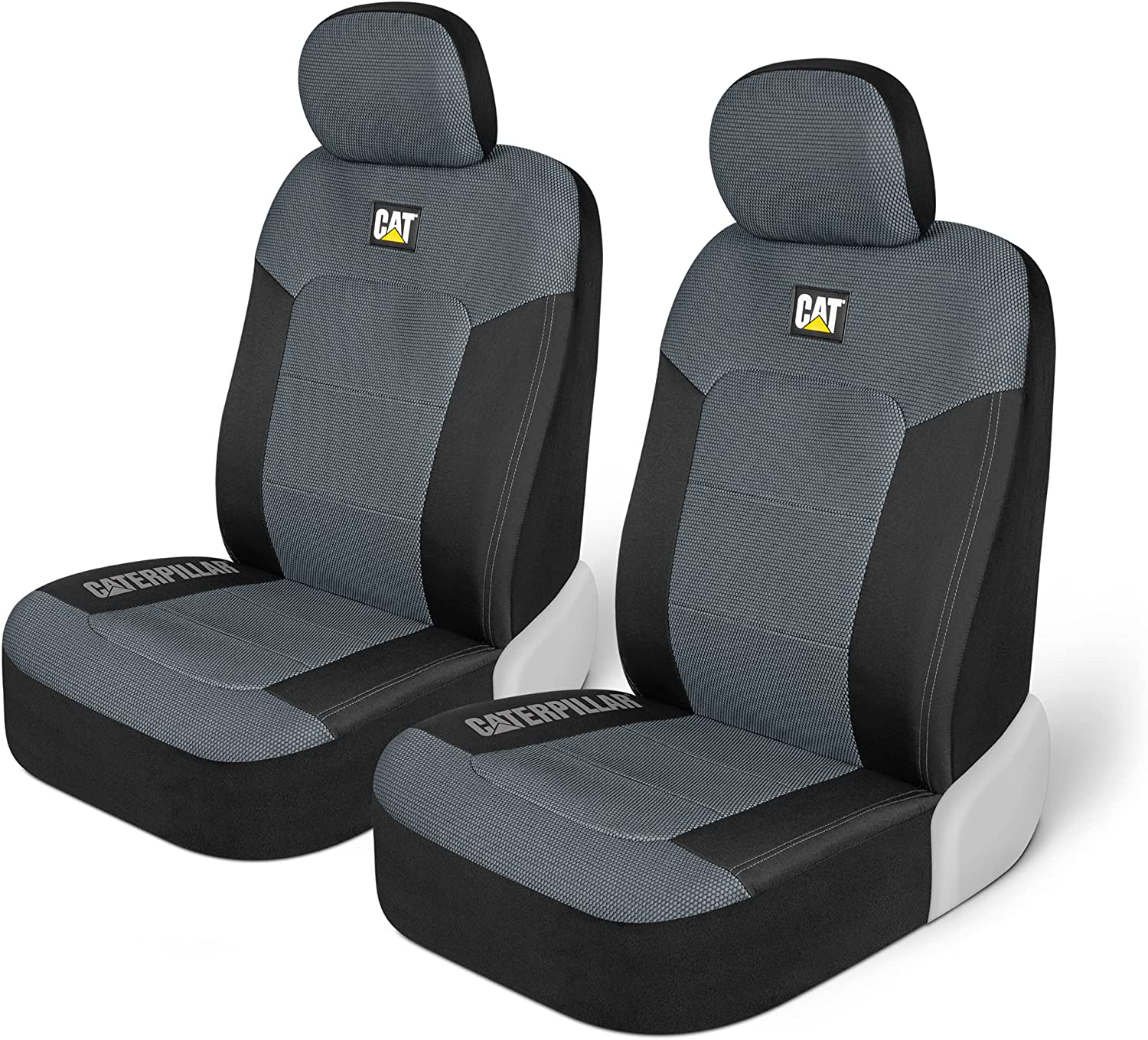 Even if your 1998 Toyota Tacoma is in pristine condition, there is no getting around the fact that this is a quarter-of-a-century old truck. With that said, its seats are most likely not in the best shape. And to be honest, most of these older pickup trucks haven't had the most luxurious seats.
So, if you don't like how the ones in your truck look, fitting a set of seat covers may be the perfect solution. There are a lot of products to choose from, but make sure to get ones that are tailor-made for a first-gen Tacoma.
Best Replacement Parts For The 1998 Toyota Tacoma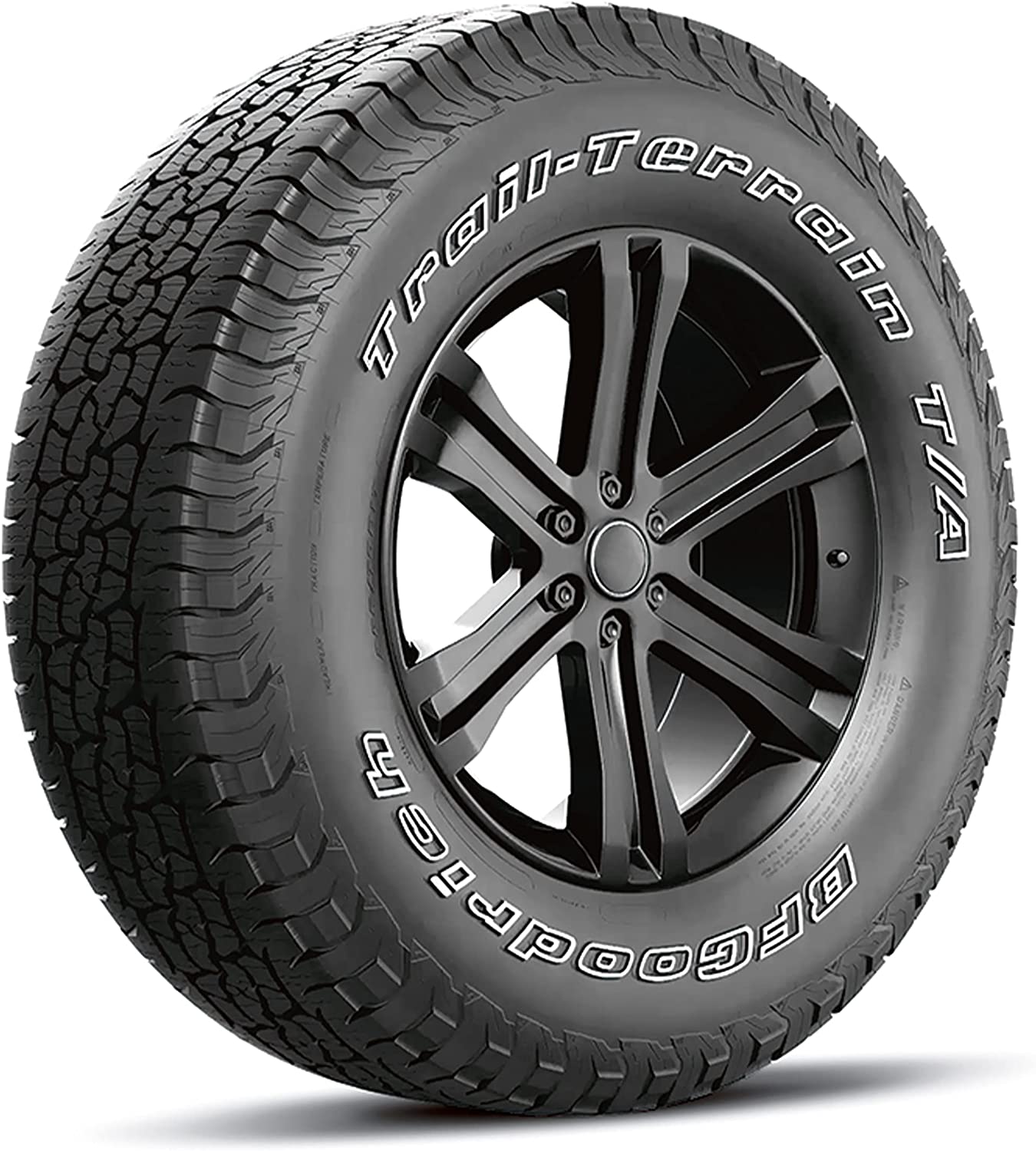 You're probably aware of this, but let me say it once more – one of the most crucial parts of any vehicle is its tires. This is because these rubbery patches are the only thing connecting the car and the surface beneath it.
Needless to say, the type and quality of the tire will ultimately determine how the vehicle behaves while driving.
And for going off-road, you will really need a set of chunky all-terrain tires. Not only will they provide sufficient grip on loose and slippery surfaces, but they are also robust enough to cope with harsh terrains.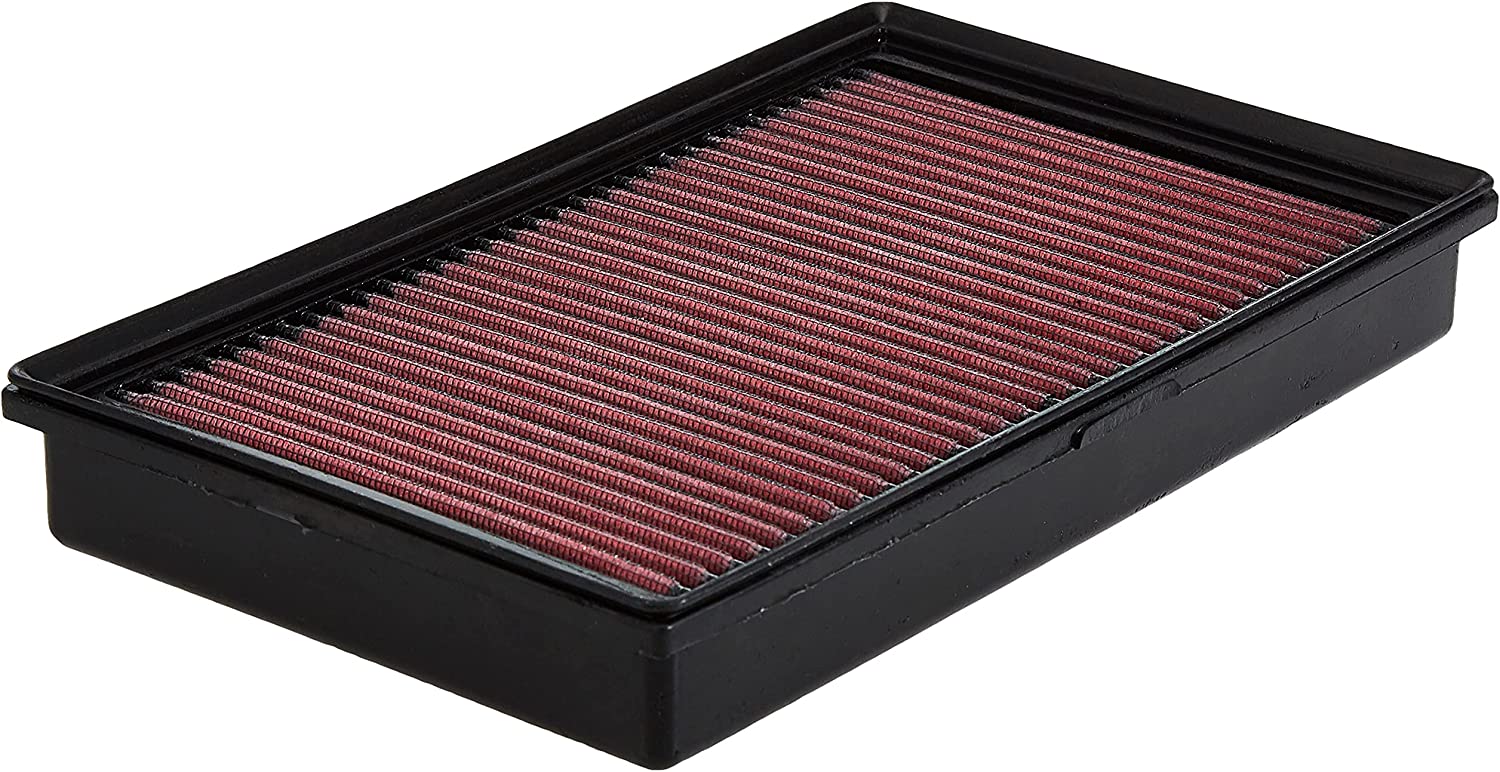 Dust and dirt are something that most trails have in almost unlimited quantities. And let me tell you – most of that will end up in one place – your truck's air filter. On demanding trails, it may get clogged up just after one day.
So, you may need to replace the air filter after almost every offroad adventure, which can become quite expensive and annoying.
The only practical solution for this problem is swapping an OEM filter for an aftermarket, washable one. Or, if you want a more aggressive engine note, a Cold Air Intake could be a better option.
What I like the most about them is the roar you get when putting your foot down.
Best Mods For The 1998 Toyota Tacoma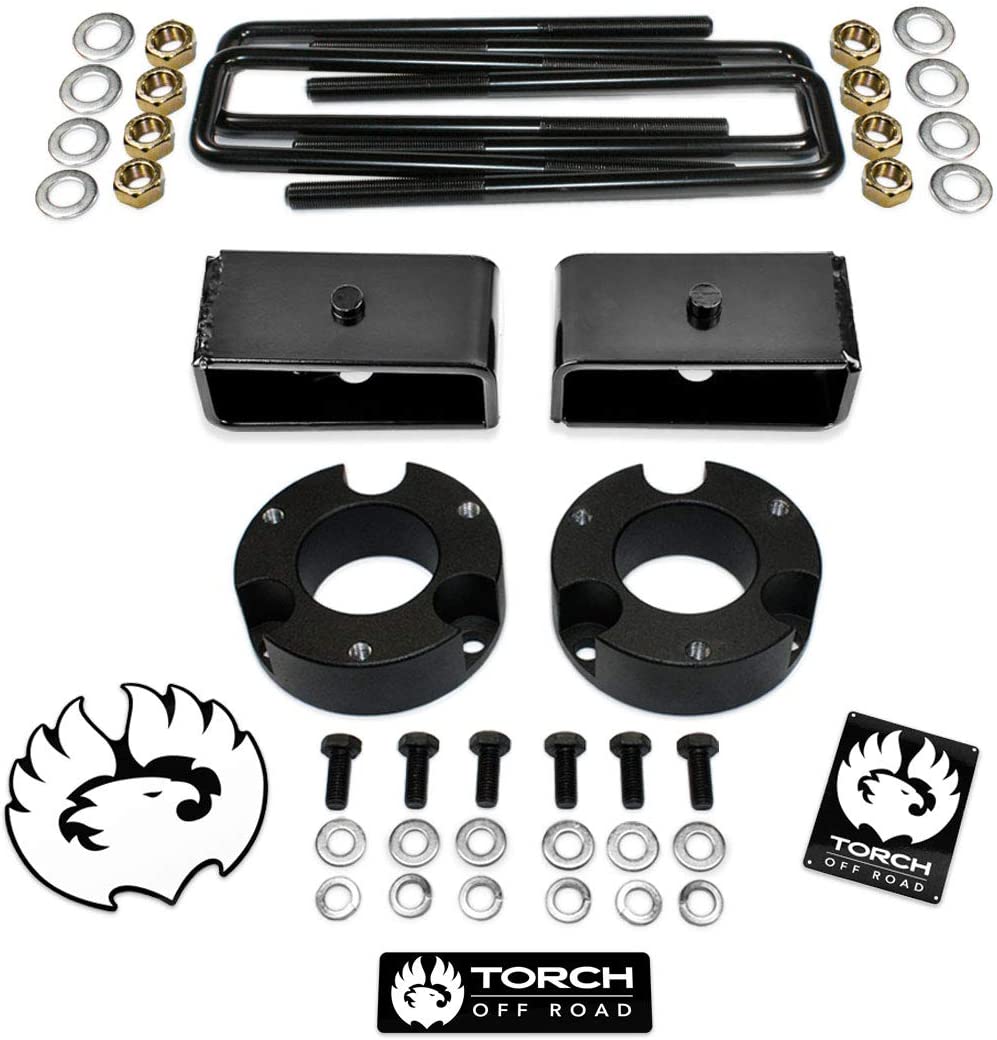 Ground clearance is always an issue when going over demanding terrains, as the vehicles' floor can hit the obstacles beneath it. And in some cases, the truck may become firmly beached, which is when a winch recovery will be the only option. But to avoid something like that in the first place, I'd recommend lifting the truck by installing a lift kit.
These are steel blocks that fit between the chassis and shock absorbers. This effectively raises the vehicle and makes room for bigger wheels. However, from my experience, I can tell you don't go overboard with this. Anything above two or three inches could make the vehicle unstable at high speeds.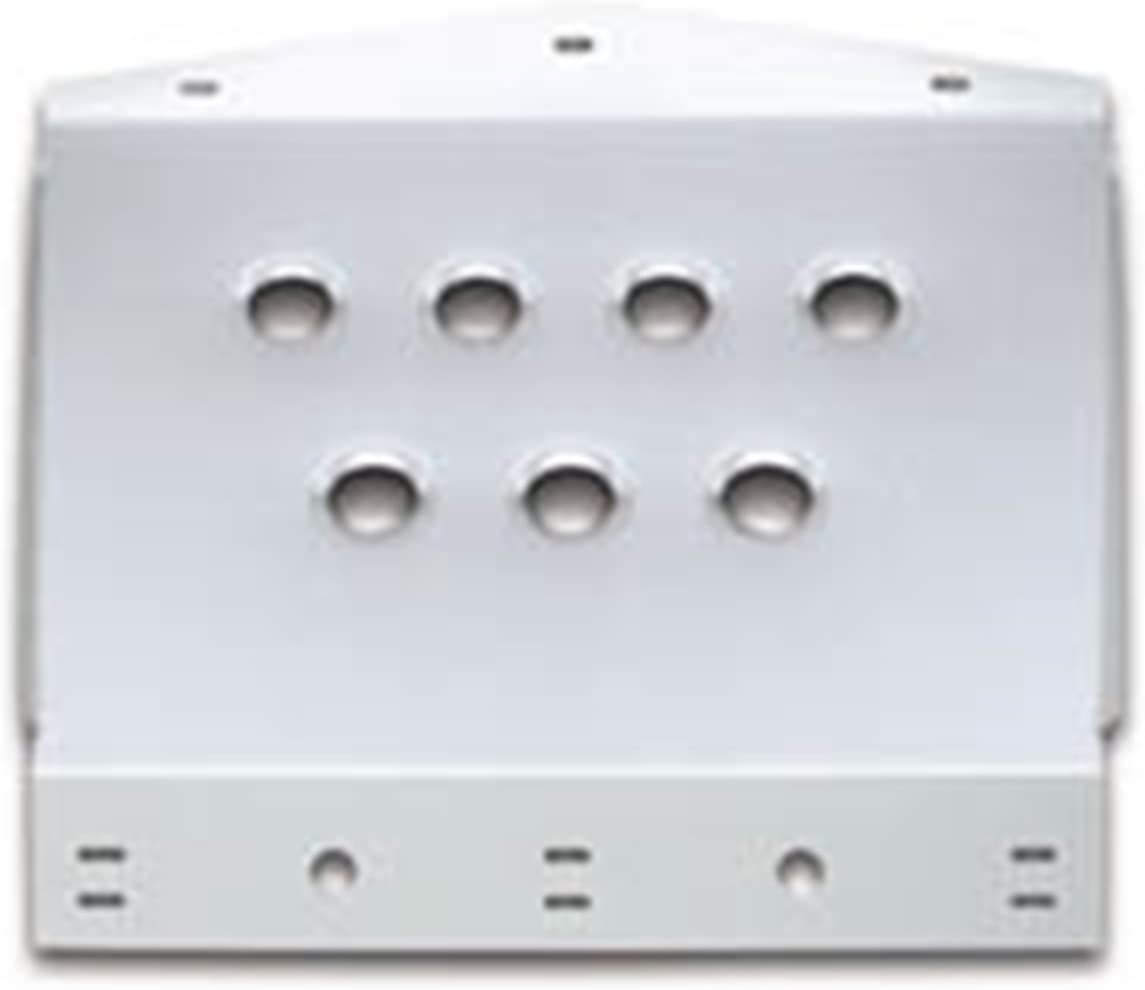 Lastly, we come to something that I consider a must-have upgrade for any demanding offroad adventures. And that is, of course, the skid plates.
These are, in essence, thick metal sheets that fit underneath the vehicle, protecting the engine and the drivetrain from mechanical damage that may come from rocks and other hazards.
In addition to this protective role, they make the vehicles' underbelly smoother, allowing them to slip over obstacles.
1998 Toyota Tacoma Maintenance Schedule
You've probably already heard this, but I'll say it once more – regular maintenance is the most important thing for a vehicle's reliability. So, if you want your 1998 Toyota Tacoma to last longer, this is at least what you'll have to do.
Every 10,000 miles or once a year, whichever comes first
Renew engine oil and filter
Rotate tires
Every 20,000 miles
Every 30,000 miles
Renew engine air filter
Regrease prop-shafts
Check the level of all running fluids
Every 60,000 miles
Renew fuel filter
Renew spark plugs
Check the auxiliary belt condition
Every 120,000 miles
Renew transmission fluid
Renew rear differential fluid
Renew front differential fluid (4x4models only)
1998 Toyota Tacoma Recalls
With only several recalls to its name, with the latest dating back to 2009, the 1998 Toyota Tacoma proved to be a reliable truck. In most cases, the recalls were caused by inadequate side reflectors, which partially affected night-time illumination.
Lug nuts that become loose and, in some cases, lead to the wheel separating from the vehicle were a more worrying defect. This issue was, however, only limited to a small batch of trucks in Texas and Oklahoma.
So, it could be said these 1998 Toyota Tacomas' were well built straight from the factory.
1998 Toyota Tacoma Common Problems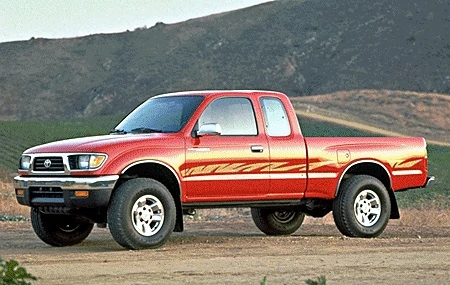 These trucks are reliable and not prone to breakdowns, at least if they haven't been neglected or abused in the past. But even as such, they have several specific issues that affect them more than others. So, I'll address the most common of them, which should help you avoid additional problems.
Worn ball joints
Automatic transmission gearshift issues
Faulty or dirty MAF sensor
As the most prominent issue, the first-gen Toyota Tacomas are known for wearing lower ball joints at a fast rate. This makes the steering less precise and causes uneven tire wear, with both of these symptoms affecting the handling.
The problem was so severe that it urged Toyota to recall these trucks. This preventive action, however, only included 2001 and newer vehicles, while the 1998 model was not a part of it. So, as an owner, there's nothing else left to do apart from checking the ball joints and replacing them when needed.
High-mileage trucks with automatic transmission can suffer from delayed or failed gearshifts. This usually happens because of poor maintenance, with inadequately frequent transmission fluid changes, which causes sludge buildups within shift solenoids.
If left like that, they will wear out and start leaking internally. At this point, replacing the shift solenoid assembly will be the only solution.
The engines in the 1998 Toyota Tacomas are generally very reliable and without issues that stick out. The only exemption to this is the MAF sensor, which may become covered with dirt, which causes it to send wrong values to the vehicle's ECU.
This offsets the air-fuel mixture and causes all sorts of running issues. Luckily, cleaning the MAF sensor with an electric cleaner will usually solve the problem.
1998 Toyota Tacoma Resale Value
Despite its age and affordable price when it was new, a used Toyota Tacoma is not a cheap truck. At this point, you will hardly find anything for less than $5,000. And for this kind of money, you'll get something with many miles and questionable service records.
In most cases, prices for trucks in more acceptable condition range between $8,000 and $13,000. Still, those in excellent condition and loaded with equipment may set you back up to $20,000. Talk about prices for a used truck.
1998 Toyota Tacoma Frequently Asked Questions
Question: Is the 1998 Toyota Tacoma a reliable truck?
Answer: When speaking about Toyota and its vehicles, much praise can be said about reliability. But instead of using cliché phrases, I always like to illustrate this with an episode from a motoring program called Top Gear. Here, the presenters took an old Toyota pickup truck and faced it with several demanding challenges.
This included, among other things, setting fire to it, flooding it, and even placing it on the top of the skyscraper just before it was demolished. And even after all of that, the rugged truck kept on going. This is really a testament to its robustness and reliability.
Question: Which is better Toyota or Ford?
Answer: This is quite a tricky question, as it depends on how the vehicle was used in its past. But when speaking in general, the reliability and impeccable service records are something that Toyota cars are well known for. And without a doubt, their trucks, especially the Tacoma, are no exception. I always like to back this up with the case of a Toyota Tacoma owner that had racked up more than a million miles.
Question: Is Toyota Tacoma an American truck?
Answer: This has been a debate for some time, and it's been a bitter one. Yes, as we all know, Toyota is a Japanese brand. But it's also worth knowing both Tacoma and Tundra trucks are made right here in the US in their Alabama plant. This effectively means that, despite the badge on its nose, Toyota trucks are no less American than a best-selling Ford F-150. Which is, in most cases, made in Mexico.
1998 Toyota Tacoma In short
The first generation Toyota Tacoma, of which the 1998 model is a part, was made between 1995 and 2004. This was one of the first Toyota trucks designed for the North American market and built in the US.
And thanks to its well-thought features and appealing looks, it quickly became popular, especially among young buyers. Even today, it holds its value quite exceptionally.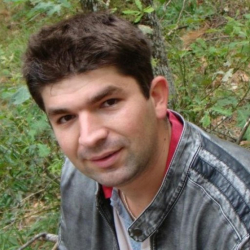 Latest posts by Bojan Popic
(see all)