1990, or 8th generation, "bullnose" Ford F150, is a venerable old truck. Featuring the simplicity of aged whiskey with the durability of granite slabs, the 1990 F150 is a simple trick for those who need to do simple truck activities. Driving to the beach, hauling hay bales or mulch from the garden store, the 1990 Ford F150 is a truck with no frills that gets the job done.
This 1990 Ford F150 Guide will go over engine and transmission options, interior packages, and overall capability. Finally, we'll recommend whether or not you should buy one. Let's get started.
Engine & Transmission
The 1990 F150 features a wide variety of engine and transmission options. Choices were the 300 in line 6, the 5.0 V8, and the 5.8/351 Windsor (carbureted/EFI). Transmissions were the three-speed Ford C6, the 4-speed BorgWarner manual, and the 4-speed Ford AOD overdrive transmission.
The best setup for the 8th gen F150 is the 4.9 liter/300 cubic inch inline 6 or 5.8 liter/351 cubic inch Windsor, paired with either the 4-speed BorgWarner manual or 4-speed AOD transmission. Either combination is very reliable and will run for many years; however, neither engine is potent.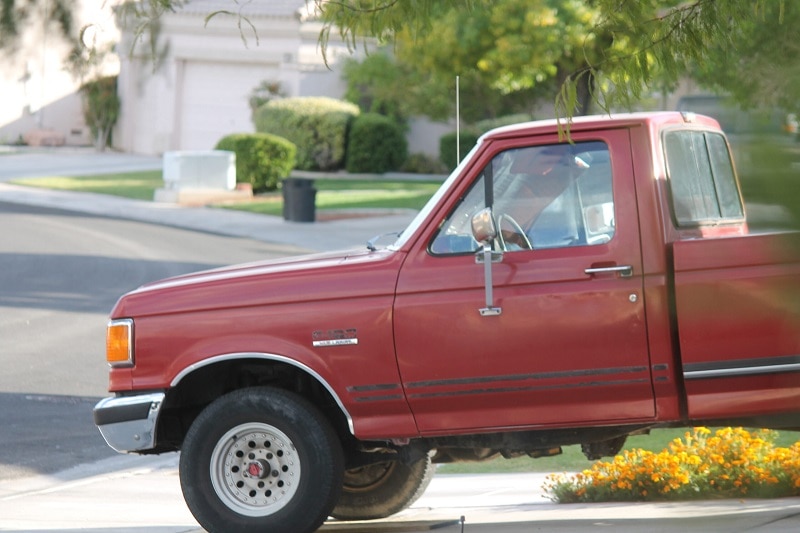 The Ford C6, while it only has three gears, is also a very reliable transmission, similar in execution to Chevrolet's 3-speed Turbo 400 automatic. The most helpful transmission is probably the 4-speed AOD for hauling or highway cruising, but any of the three will serve you well.
Ford gave the 8th generation F150 Dana axles front and rear. The front differential on 4WD models is offset to the side, part of Ford's Twin Traction Beam system. This is nothing more than a front limited-slip differential and unequal length axles upfront. 2WD models still come with a Dana rear axle, but 4WD is an option you should choose on the 1990 F150.
It adds much more capability offroad, and the fuel consumption is barely different. Manually locking hubs are also included on 4WD models; do not leave these locked on dry pavement.
Pros
Engines are very reliable; regular maintenance is key

Transmissions are simple and rugged; BorgWarner and C6 best options

Dana axles increase offroad capability

Simple work truck; cloth seats and plastic dashboards
Cons
EFI engines are known for fuel injection issues

The injection pump on the 6.9 IDI is known for leaking/other issues

7.3 IDI can suffer from cylinder cavitation due to coolant issues

8th generation F150s are also prone to rust issues
Interior/Trim Packages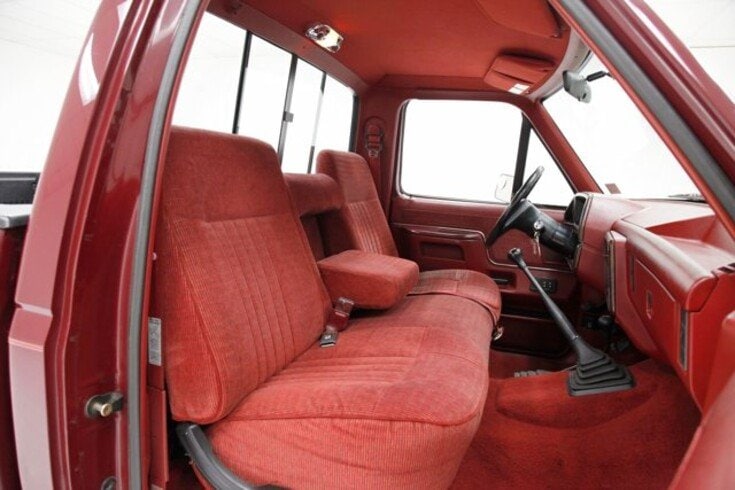 The 1990 F150 offered several trim packages; Custom, XL, XLT, and XLT Lariat. The XL is the base, followed by XLT and XLT Lariat, topping out with Custom. Through each package, you gain features like electric windows, electric door locks, an AM FM radio, cloth/vinyl bench seat, and chrome grille.
Dual fuel tanks were also an option with an electric transfer pump. The Trailer/Camping Package is a must-have. It features heavy-duty swaybars front and rear, an oversized radiator, a larger transmission cooler, and heavier spring rates with stiffer shocks. The package also adds a seven-pin trailer wiring harness. Any F150 equipped with the package is a great truck. 
If you are on the fence about which one to choose, the principle is the same as with the new F150s. XL is the base model, and from there, you can select XLT through Lariat. Each trim package offers different interior amenities and exterior accessories, so choose according to taste.  
Pros
Many trim package combinations are possible

Trailer/Camping Package is a must-have

300 inline 6 is a highly reliable engine

4-speed BorgWarner and 3-speed C6 are great transmissions
Cons
Cloth/Vinyl seats can tear and are challenging to repair if the seat springs poke through

Transfer pump on models with dual tanks can go bad

EFI engines have problems with fuel injection; carbureted is less advanced but more reliable
1990 Ford F150 Fuel Economy
The 1990 F150 is the literal antithesis of a Toyota Prius where efficiency is concerned. However, for such a large vehicle, it produces decent fuel mileage.
4.9 inline six-cylinder
Fuel economy for the 4.9 inline 6, with 2wd, is 13-15 mpg city, 15-18 mpg highway, and 14-16 mpg combined. Of course, the 4.9 liters in line 6 can be paired with a three-speed automatic, a 4-speed manual, a four-speed automatic, and a 5-speed manual, hence the differences. Fuel economy with 4WD is identical, except that combined fuel economy drops to a shocking 12 mpg with 4WD.
5.0 V8
The 5.0 liter V8 produces similar results. With 2WD, fuel economy is 12-13 mpg city, followed by 14-17 mpg highway and 12-14 mpg combined. The 5.0 can also be paired with the three-speed automatic, 4-speed manual, four-speed automatic, or 5-speed manual transmission. However, fuel economy is essentially the same with all four transmissions and will fluctuate depending on driving habits. With 4WD, fuel economy is a dismal 11-13 mpg city, 12-14 mpg highway, and 12-14 mpg combined.
5.8 V8
Rounding out the trio is the 5.8/351 Windsor V8. With 2WD, this engine gets 11 mpg city, 15 mpg highway and 12 mpg combined. It is only available with the four-speed automatic. With 4WD, mileage is ten mpg city, 15 mpg highway, and 12 mpg combined.
1990 Ford F150 Model Prices
The 1990 Ford F150 offers many different options concerning engines, transmissions, drivetrains, and interior packages. No two prices are the same. Keep in mind that the 1990 F150 has been out of production for 32 years; prices on the used market may be more or less than original prices depending on condition. Exact pricing is tough to nail down; however, prices ranged from around $8,000 for the base LX to $24,000 for the top trim Custom with all the options.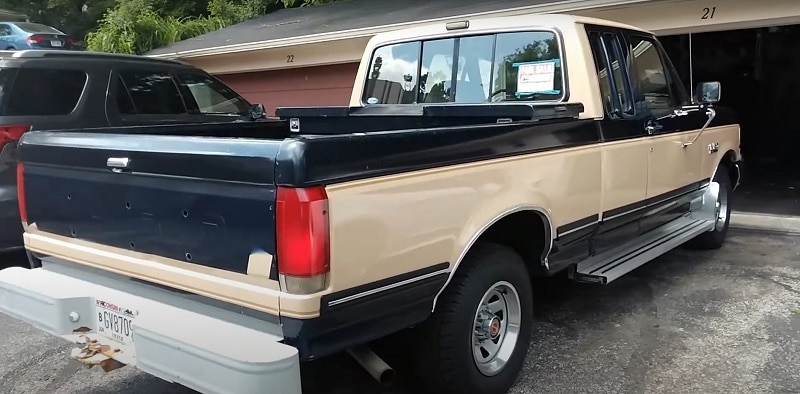 CarGurus rates the 1990 Ford F150 at $10,777 to $15,447. However, that price range is almost exclusively for 4WD models; the 2WD models are not popular on the used market. The 2WD models of the 1990 F150 are usually at both ends of the price spectrum; very cheap due to low trim level or in mint condition and very expensive.
A rule of thumb is for a clean 1990 F150, budget $10,000-$15000 for a single cab long bed with 4WD. Short bed single cab F150s are more desirable on the used market and will command a higher price, especially with 4WD. 2WD models fluctuate in price but consistently remain cheaper than 4WD models.
1990 Ford F150 Towing Capacity
The 1990 Ford F150 is a solid truck, although it cannot match the towing and hauling capacity of today's full-size pickups. With three engines and four transmission options, along with 2WD or 4WD, towing capacity can vary considerably by model. Here are towing and hauling numbers for each model, depending on the engine and transmission combination.
4.9-liter inline 6
The 4.9 liter inline 6 is not a powerful engine. However, it will run forever and, with careful driving and low gearing, still tow a decent amount. It can tow a maximum of 7,500 pounds, with 4WD or 2WD. Towing capacity is not dependent on drivetrain options, but 7500 pounds will be easier to pull with 4WD and the 4AOD overdrive transmission.
However, with the four or 5-speed manual, towing capacity is restricted to 6,000 pounds maximum; the manuals are Mazda transmissions and cannot handle the heavier loads. Towing capacity with the 1990 F150 is also not dependent on bed length; ability is the same in short and long bed trucks.
Hauling capacity is around 1100 pounds, but an absolute maximum of 1100 pounds. The 1990 F150 does not have as strong a frame as newer trucks, and that must be considered.
5.0 V8
The 5.0/302 V8 can tow a maximum of 7,500 pounds, with 4WD or 2WD. Towing capacity is 7,500 pounds with the automatic transmissions but is restricted to 6,000 with any manual transmission. The manuals are Mazda transmissions and cannot handle the heavier loads. Towing capacity with the 1990 F150 is also not dependent on bed length; capacity is the same in short and long bed trucks.
Hauling capacity is around 1100 pounds, but an absolute maximum of 1100 pounds. The 1990 F150 does not have as strong a frame as newer trucks, and that must be taken into consideration when working. Towing capacity is not any different from the 4.9 inline 6 or 5.8 liter V8, but each engine performs its job differently.
5.8 V8
The 5.0/302 V8 can tow a maximum of 7,500 pounds, with 4WD or 2WD. Towing capacity is 7,500 pounds with the automatic transmissions but is restricted to 6,000 with any manual transmission. The manuals are Mazda transmissions and cannot handle the heavier loads. Towing capacity with the 1990 F150 is also not dependent on bed length; capacity is the same in short and long bed trucks.
Hauling capacity is around 1100 pounds, but an absolute maximum of 1100 pounds. The 1990 F150 does not have as strong a frame as newer trucks, and that must be taken into consideration when working. Towing capacity is not any different from the 4.9 inline 6 or 5.0 liter V8, but each engine performs its job differently.
All three engines have the same towing capacity, but they do the job differently due to different power/torque curves and gearing. 3.73 gears can make a big difference in performance while towing or hauling. 3.73 gears were standard with the Max Tow package, but as the F150 has 8.8-inch differentials, aftermarket gearing is very easy to find. No matter which engine you have in your 1990 F150, a simple gear change can make a world of difference.
Best Accessories for 1990 Ford F150
The 1990 F150 is an old truck. However, that does not mean you cannot customize it to make it your own. Over the last 32 years, plenty of demand has created a large aftermarket community that provides every conceivable part you can think of, from long-travel suspension to merino wool floormats. Here are the best and most practical accessories you can buy for a 1990 Ford F150.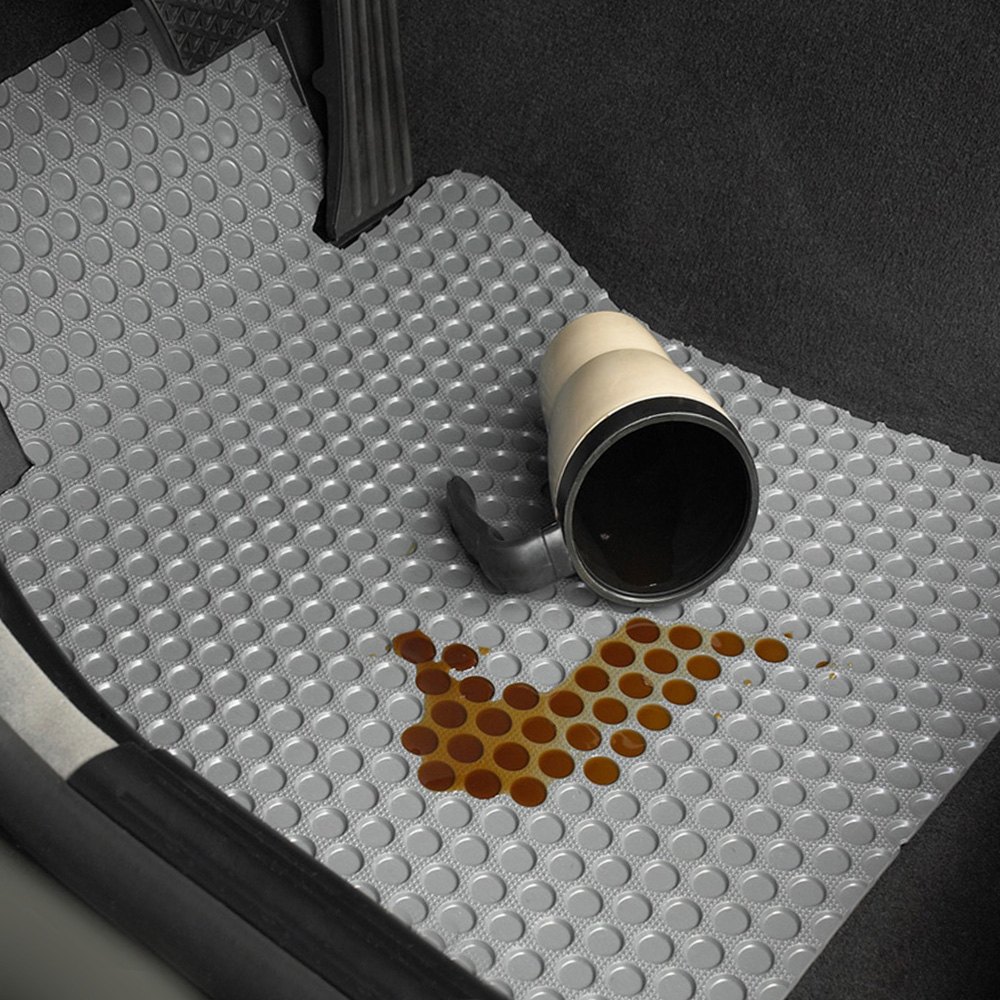 Every truck needs floormats. They help protect the floor and cover those pesky rust holes you should have fixed. WeatherTech makes floormats for almost every car out there, including the 1990 Ford F150. However, there is no set configuration of mats for this truck, just light and heavy-duty semi-universal floor mats.
However, as the 1990 F150 has a roomy cabin, a little trimming on the edges will make it fit wonderfully. There is the option to choose between 1st and 2nd-row mat packages or simply the front row mats. A set costs $55, good value for money.
If you do not like trimming your floor mats, consider Husky floormats. Husky offers three different mats for the 1990 F150; the Classic, the Heavy Duty, and the Uni-Mat. Prices are $60-$140, $40-$71, and $50. As the 1990 F150 has different cab configurations, Husky is the better choice here.
Pros
Trim-fit floormats are great for any cab configuration

Heavy duty; very tough

Fairly priced
Cons
Trim-fit mats are not the best choice for everyone

WeatherTech does not make a dedicated mat for the 1990 F150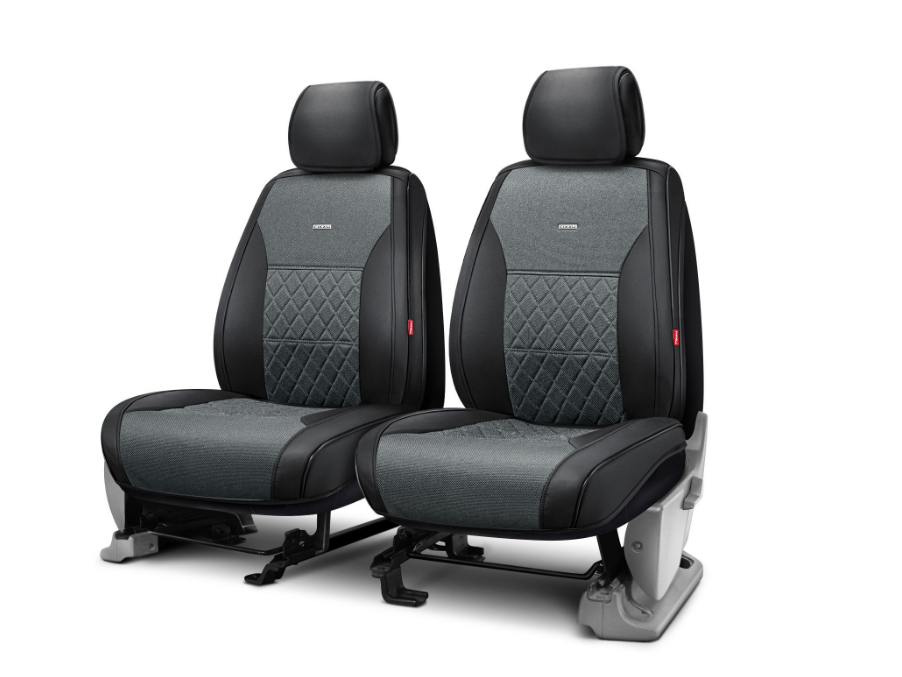 Seat covers are essential on older cars; they lend a fresh look, breathing some life into an old cabin. They also help protect the seat underneath from big rips and tears. Seat covers also offer a chance to personalize a car and give it a unique touch; seat covers can be made from denim if desired.
Carhartt makes sturdy clothing for sturdy work. They also make seat covers for the 1990 F150. Constructed from heavy-duty fabric with triple-stitched seams, these covers will never rip or tear. The material is also water-resistant and can be washed and dried when it gets dirty.
Carhartt also ships their seat covers with a 3-year warranty. Of course, quality comes with a price. The Carhartt Duck Weave seat covers cost $260-$480 for a complete set of interior covers, depending on how many you choose and whether various accessories like headrest covers are added.
If you need even more protection, consider the Coverking Cordura Ballistic seat covers. Despite the Ballistic in the name, these covers do not stop a bullet. The fabric, however, is highly durable and constructed from Kevlar for extra toughness. It is also sewn to an exact fit; the covers will fit the F150 seats like new.
The covers feature a waterproof inner coating for extra protection, and the cloth is woven to emulate carbon. Coverking ships their covers with a 2-year warranty; a complete set of front seat interior covers costs $368. Expensive but worth the money.
Finally, Northern Frontier produces a solid set of canvas seat covers for the 1990 F150. Canvas, especially in gray or black, is an excellent material for seat covers. It does not pinch, ruffle or tear as easily as thinner fabric, is heavier and nicer to sit on overall. Northern Frontier constructs its covers from heavy-duty breathable cotton.
All products are backed by a 2-year warranty, and the covers are splash and stain-resistant. The covers are also mildew resistant, should they get wet, and machine washable. A set for front or rear costs $170, excellent value for what you get.
Pros
Carhartt covers are the most expensive but the best quality

Canvas/Kevlar construction on all three covers guarantees durability

Reasonably priced according to quality
Cons
Full sets of covers front and rear are expensive

Items like headrest covers are not included

May not fit aftermarket seats for the F150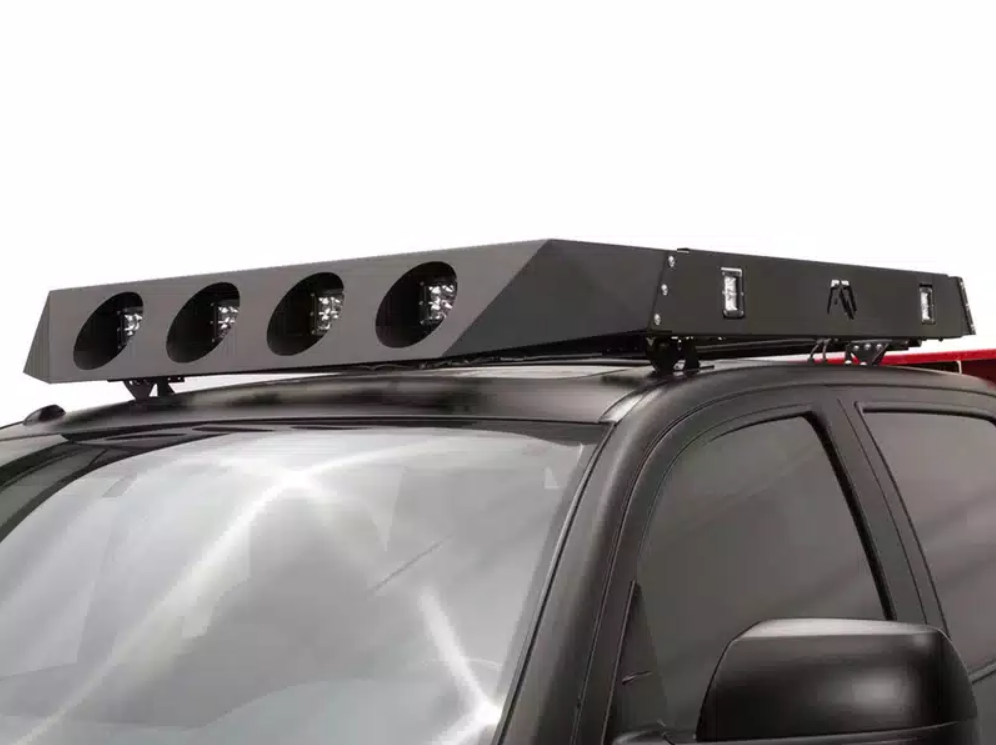 The 1990 F150 has plenty of cargo capacity, but sometimes more is required. Roof racks come in handy when transporting items like surfboards, snowboards, bicycles, or anything too long/fragile to be left in the bed. Simply strap the thing down and get rolling.
If bed-mounted racks are more appealing, consider the Front Runner Slimline II Bed Rack. It mounts to the bed, keeping the roofline low and allowing you to carry plenty of cargo with no issues. The rack is rated to hold 600 pounds, meaning you can take almost any load without fear of breaking the frame. T-6 aluminum construction means rust protection and a solid black powder coating for a sleek finish. The rack also features tabs to mount hooks or water/fuel jugs for Overlanding.
Some drilling may be necessary for installation, but the rack is near-universal. If you sell your 1990 F150 and keep the rack, your money does not go to waste. The Slimline II Bed Rack retails for $1150-$1850, depending on the truck. However, it is a high-quality item that is worth the money.
Roof racks for a truck are a good accessory when venturing offroad or simply carrying more equipment. The Go Rhino SRM600 Roof Rack is an ideal accessory for the F150. Available in 55, 65, or 75-inch lengths, you can customize the rack to your carrying needs or simply how much is necessary.
While the rack has tie-downs for equipment, it is also a basket with 6-inch sides, so cargo stays secured and does not shift even if a strap comes loose. The rack is made from high-strength aluminum, powder-coated for aesthetics and corrosion resistance. Finally, installation does not require drilling, but the rack is pre-drilled to allow light bar mounts. The SRM600 Roof Rack retails for $812.
Finally, the Fab Fours Overland Rack combines the best of a roof rack and bed rack. It is full-length, extending from windshield to tailgate. The entire frame is level with the roofline, meaning the bed is still functional underneath while more equipment can be carried up to the top. The rack is modular, meaning pieces can be added to suit your needs.
It is designed to work with factory roof rails, meaning installation is non-invasive. Construction is stainless steel and easily strong enough to support a rooftop tent with additional equipment on top. Finally, built-in mounts for light pods and multiple crossbars seal the deal. The Fab Fours rack retails for $2177-$2315, depending on setup. While that is expensive, the extra capacity and modular construction mean you get your money's worth.
Pros
Roof racks mean you can transport oversized items

Full-length racks are suitable for rooftop tent camping

Racks come with mounts for light bars and accessories
Cons
Roof racks create wind noise

Fuel mileage also suffers

Full-length racks limit the height of cargo that fits in the bed
Best Replacement Parts for 1990 Ford F150
Even though the 1990 Ford F150 is a great truck and very tough, every car needs replacement parts eventually. These can range from door strikers to rod bearings in extreme cases. Here is a list of the best replacement parts for the 1990 Ford F150.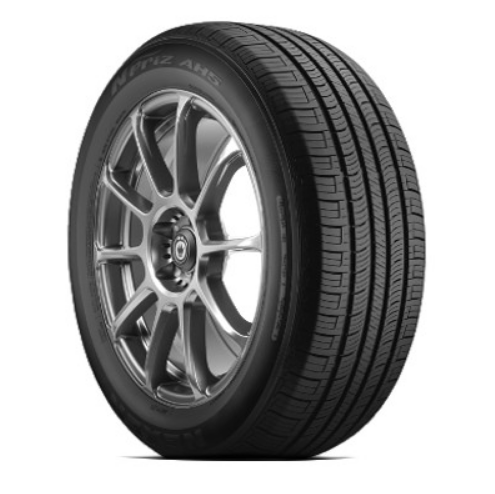 Tires are essential; they keep your truck rubber side down, provide a smooth ride and, most importantly, provide traction. Depending on your driving habits, a set of all-season tires may be best for your F150, but others may find aggressive mud/snow tires more suitable, especially in more remote places.
The F150 can be had with various tire sizes; check the sticker on the driver side door pillar for exact information on your truck. Whatever the size, a set of Goodyear Wrangler Duratec tires is a great fit. These are a combination on/offroad tire, with offroad orient. The tire features sidewall tread for extra grip in tight spots or maneuvers in deep sand, along with large tread blocks and wide spacing for water and mud dispersion. A set of 4, on average, costs $1100 shipped from Tire Rack, a very reputable outlet.
BF Goodrich is a well-known tire manufacturer that makes high-quality tires for your F150. Consider the All-Terrain T/A K02 tire. This is an on/offroad tire but oriented toward road use with some offroad capability baked in. The tread pattern is aggressive but not particularly deep, and the spacing between tread blocks is narrow.
This is good for road noise and ride quality, but if you want to take your F150 axle-deep in a mud pit, look elsewhere. However, if you need a combination of ride quality and offroad capability without breaking your wallet, the T/A K02 is a great tire. A set of 4 will cost you $660, shipped from Tire Rack.
Finally, the General Grabber A/TX is a go-to tire for budget looks and capability on a pickup truck. This tire has a wide but reasonably mild tread pattern for an offroad tire and narrow spacing between tread blocks. While it will go offroad just fine, you will want to stick to more mild terrain; very muddy or snowy terrain will clog the tread blocks and make the tires into giant slicks, removing traction.
The Grabber is rated for severe snow service, however. If you need tires for your plow truck, then the Grabber will work. It is not the best tire for extreme conditions, but as an all-around tire with offroad capability, it is adequate. A set costs $533, $134 per tire.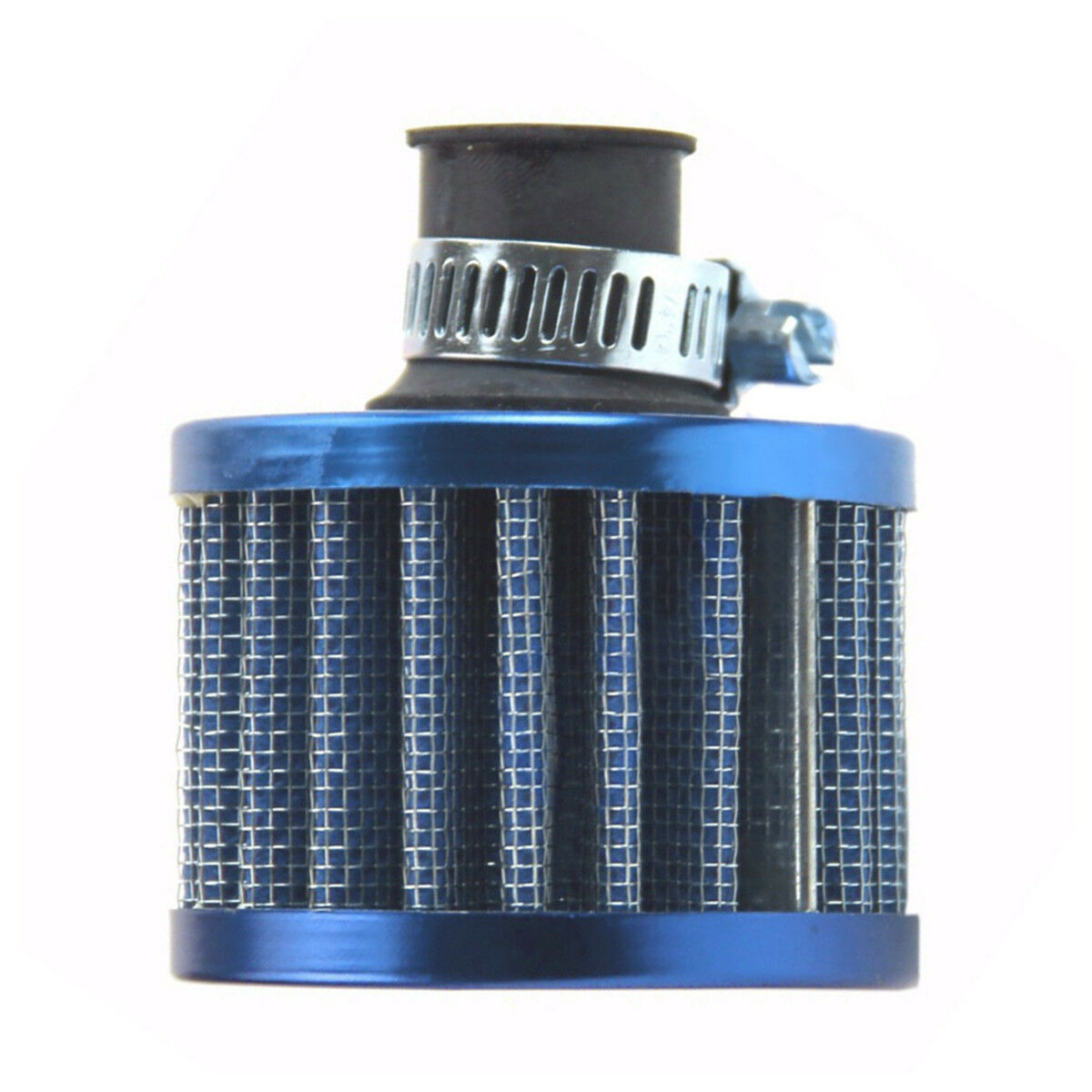 A powerful engine is nothing without clean air to run in. A high-quality air filter paired with a good intake can ensure clean air and even a horsepower boost for your engine. Not only that, air filters are a cheap and easy solution to clean air in your motor. Here are the best air filters you can find for your 1990 F150. Remember that these are not engine or model specific. Simply purchase the one you like most, but make sure it is appropriate for your engine. A filter that is too small will be a restriction and reduce power.
K&N is a well-known maker of car parts, one of which is air filters. Theirs are even washable. K&N filters are a little more expensive than average: $50 for a replacement filter is steep. However, their filters are guaranteed to last 1,000,000 miles and are made from washable material. The filter element is covered in mesh for durability and longevity.
As the filter is washable, it pays for itself over time compared to traditional paper filters. While K&N filters are expensive, if you want a more environmentally friendly filter, this is the one for you. It even comes with a ten-year/million-mile limited warranty.
Aside from K&N, regular air filters made by Wix or AC Delco are available at your local O'Reilly's for around $15. They are not performance air filters, but if your 1990 F150 is not making 500 hp, they will work just fine.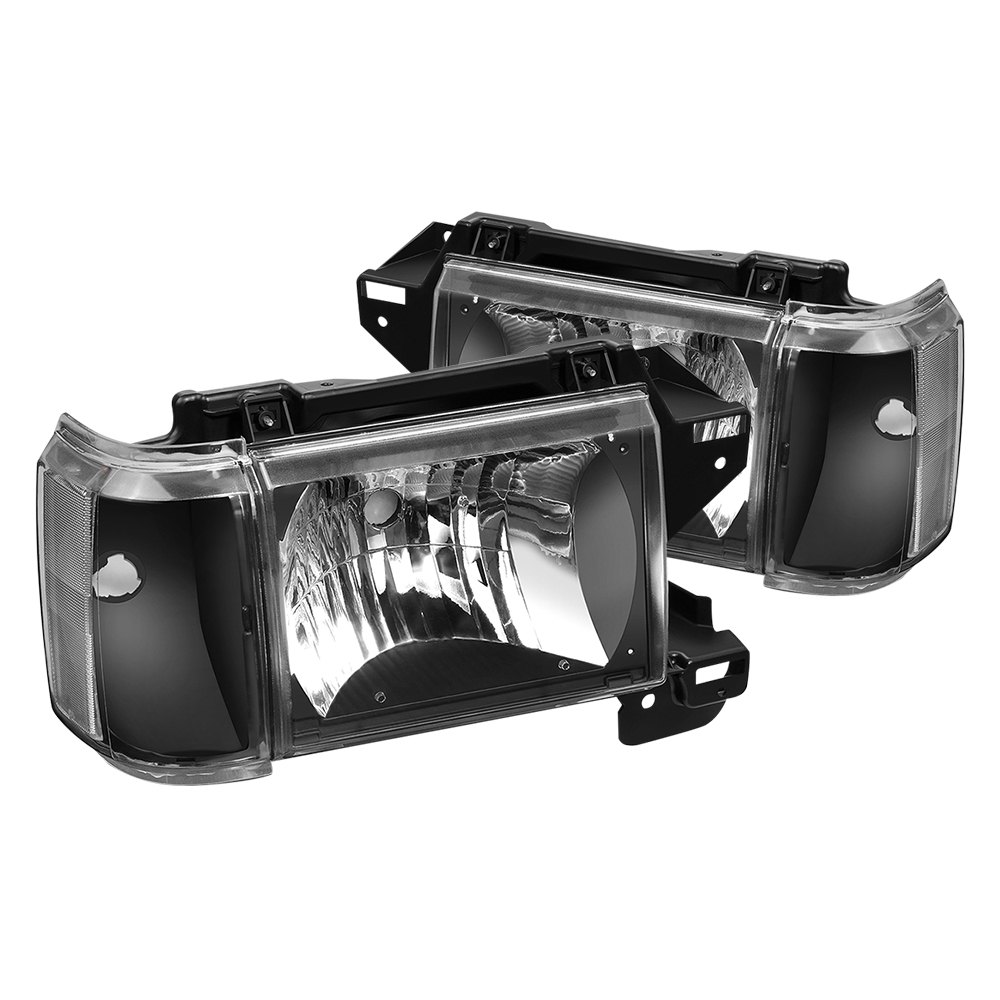 Headlights are an essential part of a vehicle. If you have no light, you cannot see. If you have broken or dim headlights, they should be replaced. Sometimes the fix is replacing a burned bulb, but other times the entire assembly needs to be replaced. Here are the best replacement headlights for your 1990 Ford F150.
O'Reilly's is the best option. They carry plenty of bulb and headlight assembly options to fit your 1990 F150. It is worth noting that xenon conversion kits are available, should stock lights not be bright enough. A set of high-quality Sylvania xenon-containing bulbs comes in a two-pack and costs $64. However, that requires extra wiring, and groups of stock bulbs are cheap.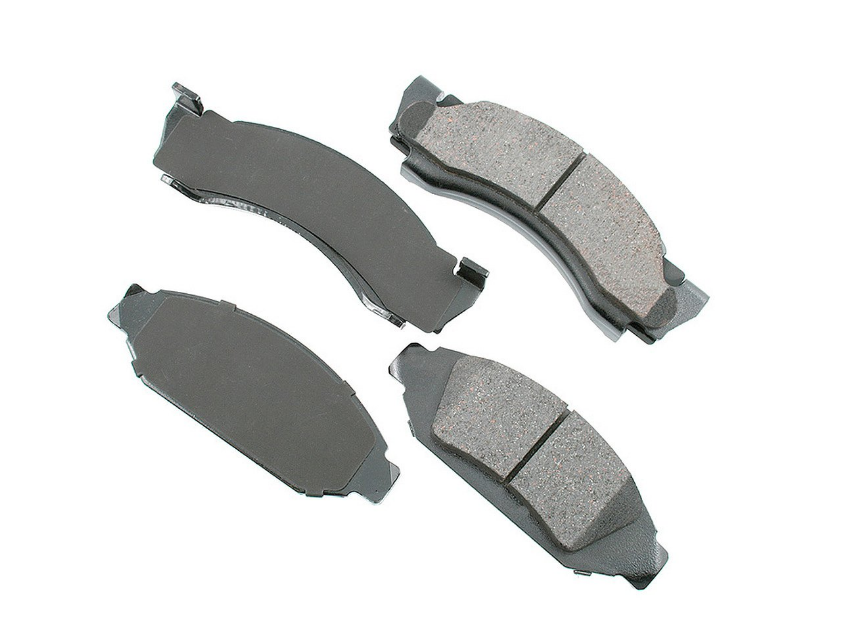 Headlights and big tires are great, but if you have bad brakes, they pale into insignificance. The 1990 F150, while a sturdy truck, does not have strong brakes. Failure to replace those brakes after 30 years can result in very uncomfortable phone calls to your insurance company. Here are some of the best brake pads you can put on your 1990 F150. Additionally, the 1990 F150 has front disc brakes and rear drum brakes, making it a little tougher to source the parts.
Advance Auto parts have sets of rear brake shoes for the 1990 F150, at $42 per side. This includes two replacement brake shoes, as they push against the drum from the inside. Springs and parking brake shoes must be ordered separately.
Front brake pads for the 1990 F150 vary in pricing. Regular duty brake pads come in sets of 4 and range in price from $32 to $52 depending on rating. They are semi-metallic, and the price difference is primarily due to the ratings and how much metal is in the pads. Premium pads are $65 and are severe-duty rated, meaning they have harsher compounds and a higher heat rating. They last longer as well due to the more robust materials.
1990 Ford F150 Mods
The 1990 Ford F150 as it sits is a great truck. However, the itch to modify scratches at every car enthusiast. Visions of locking differentials, big sway bars, and long-travel suspension dance in everyone's head. Here are some of the best modifications you can do to a 1990 Ford F150.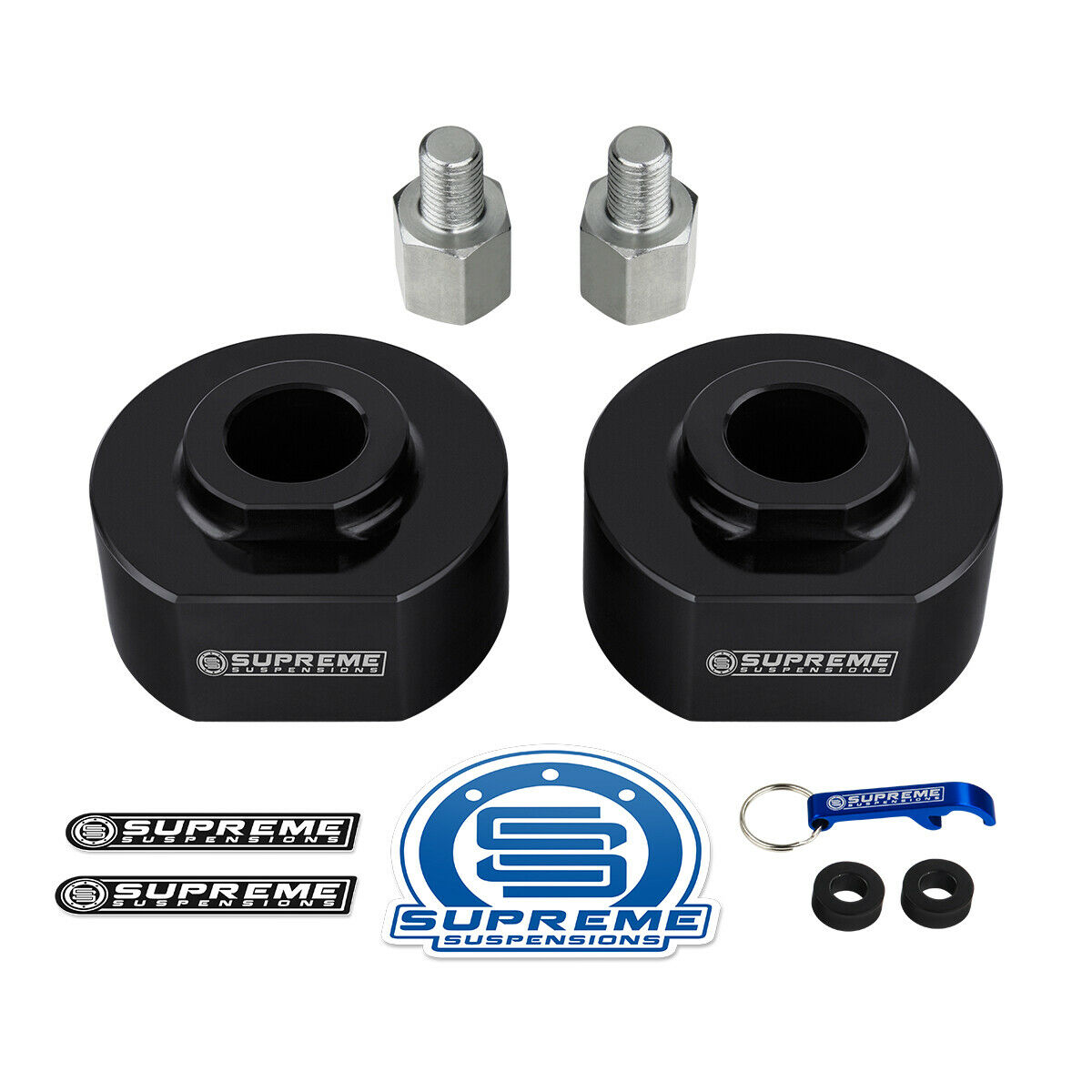 A lift kit accomplishes many purposes; increased ground clearance, easier maintenance, and it looks cool.
The Rough Country leveling kit provides a 2.5-inch lift and levels the front with the rear. It includes shocks, springs, and leaf springs to make sure everything functions as needed. Leveling kits for the back are available as well, but a separate kit will need to be purchased for that. The kit retails for $460 per end of the truck, so around $1000 for a full front-rear lift.
Tuff Country also makes lift kits for the 8th gen F150. Their lift kit provides a 4 inch front and 3 inch rear lift for a level stance. Their equipment also includes springs, leaf springs, shackles, and all necessary hardware to do it yourself. Tuff Country sends a complete lift kit with hardware for front and rear lifts. It is a simple bolt-on installation, so you do not need to rework the suspension. The kit retails for $1900. Expensive but worth the money.
Finally, the Pro Comp Kit provides a slightly different approach. Their kit comes with shocks, but not leaf springs, so your F150 must already have front coil springs for this kit to work. The equipment is oriented toward desert racing and high-speed offroading, not rock crawling. As such, it does not come with leaf springs, but it does include new springs, shocks, and all necessary hardware. The Pro Comp Kit retails for
1990 Ford F150 Maintenance Schedule
The 1990 F150 maintenance schedule is not rigorous, but it is essential. Oil changes should be conducted every 5000-7500 miles. The battery should be checked and topped off if possible with every oil change using distilled water. With every oil change, while the car is being looked over, the suspension should be checked to make sure everything is tight and functioning correctly.
Depending on the duty cycle, the transmission fluid should be checked or replaced every 30,000 miles; it has a different lifetime from engine oil. This goes for automatic and manual transmissions. Engine coolant should be checked regularly and refilled if necessary. Radiators do not need replacement unless they are damaged, leaking, or severely clogged. Air conditioning is fine if it blows cold, but if there are problems, have a dedicated shop check the system. The Freon could need recharging, or there could be a compressor issue. Finally, a safe
1990 Ford F150 Recalls
The 1990 F150 had been recalled for several problems. First is the fuel pump and sender assembly; the problem is most common in models with dual fuel tanks. The pump and sender need to work harder to move the extra fuel, and consequently, failure is expected, hence the recall. Next is the check valve, also for models with dual fuel tanks. The check valve can fail, causing fuel to return to the auxiliary tank and overfill it. The solution is to replace the sending unit and check valves.
Next is the parking gear in the automatic transmissions. The snap ring that locates in on the output shaft can fracture, meaning the gear does not engage, and the truck can roll away. The solution is to replace the snap ring and install a new tail housing on the transmission. Finally, there is a recall for crossed fuel pressure and return lines. The fuel line connectors have the pressure and return lines crossed, meaning fuel can randomly be delivered into either the primary or auxiliary tank. The fix is to replace the connectors.
1990 Ford F150 Common Problems
Every model and make of car has typical problems, and the F150 is no exception. The 1990 F150 has problems from heater cores to head gasket leaks. Here are common issues with the 1990 Ford F150.
No Cabin Heat
Many owners report reduced or no cabin heat. This is usually caused by heater core, thermostat, or coolant level problems. The heater core circulates coolant, which carries engine heat and warms the cabin. The small-block V8 Fords, such as the 5.0 and 5.8, are notorious for heater core failure. However, the heater core is not always the problem; sometimes, the fix is replacing the thermostat or leveling the coolant.
Rough Idle
This is due to a faulty EGR system. The EGR sensor can stick and malfunction, meaning the EGR valve stays open at idle. The resulting introduction of the exhaust gas back into the engine at idle causes it to idle rough and causes problems. In this case, the sensor and valve must be replaced together.
Rear End Noise
Rear-end noise on the 1990 F150 is a result of faulty clutches in the rear differential. The rear differential uses clutches to transfer power from side to side when it is unlocked, and those clutches can wear and fail. There are clutch kits for the differentials to either restore or upgrade the differentials. Most of the time, the problem is the clutches, but sometimes noise can also be caused by low fluid levels in the differentials. Topping off the fluid and adding a friction modifier can solve the problem.
Oil Can Leak Onto Starter From Head Gasket
The passenger side head gasket on the V8 F150s can leak oil onto the starter, causing it to malfunction occasionally. It will also drip onto the exhaust and cause smoke and the smell of burning oil. The fix for this is replacement head gaskets. '
Exhaust Manifolds Cracking and Leaking
The exhaust manifolds on all 1990 F150s, regardless of engine, can crack and leak. They warp due to a manufacturing defect, and vibration and heat cause them to leak. The fix is to replace the manifold; welding it shut will work briefly but not for long.
Stripped Timing Gears
This is not hugely common, but the cam gears on the engine can strip their teeth, causing the timing chain to slip and the engine to jump timing. As a result, it does not start. The solution is to replace the timing gears and chain and thoroughly check the entire timing system.
1990 Ford F150 Resale Value
Edmunds values a 1990 F150, with regular cab, four-speed manual, inline-six, and 2WD, at $2300 for a trade-in mint condition. However, on the private used market, 8th generation F150s can sell for much more than that. A well-kept 1990 F150 with the 4.9 inline six and 2WD can sell for upwards of $15,000.
Models with the 5.0 or 5.8 V8 and 4WD can sell for $20,000 or more in good condition. These trucks are highly desirable, meaning the owners essentially set the market price. As such, it is rare to find a 1990 F150 in good condition for less than $7500.
1990 Ford F150: Should I Buy It?
The 1990 Ford F150 is just old enough to be a classic, yet modern enough that it can be a light work truck. The main thing to keep in mind is that it will not tow or haul anywhere near a 2022 F150. Towing capacity will be a maximum of 6000-7000 pounds and around 1100 pounds hauling capacity. Respectable, but do not expect it to tow a camper.  
However, as a daily driver with the capability to drive up a ski hill or into the woods to get firewood, the 1990 Ford F150 is great. Pick the 4WD model with the manual and 4.9 liters inline 6 or 351 Windsor, and you have a solid truck. If you need a classic truck that is a light work vehicle in a pinch, this is the truck for you.
Alternatives to Buy
Chevrolet K1500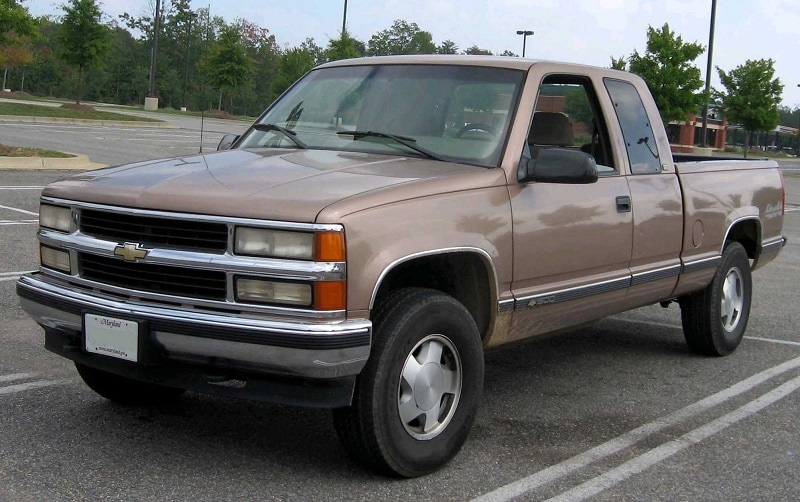 The K1500 is Chevrolet's answer to the 1990 F150. 4WD, 350 cubic inches, or 5.7 liters V8, and your choice of 3 speed automatic or 4-speed manual.
These trucks are great if you can find them in good condition, but body rust was a severe problem with trucks of this era, so you will need to be careful. However, as an alternative to the 1990 F150, it is excellent; essentially the same truck, but with a Chevy badge.
Dodge Ram 150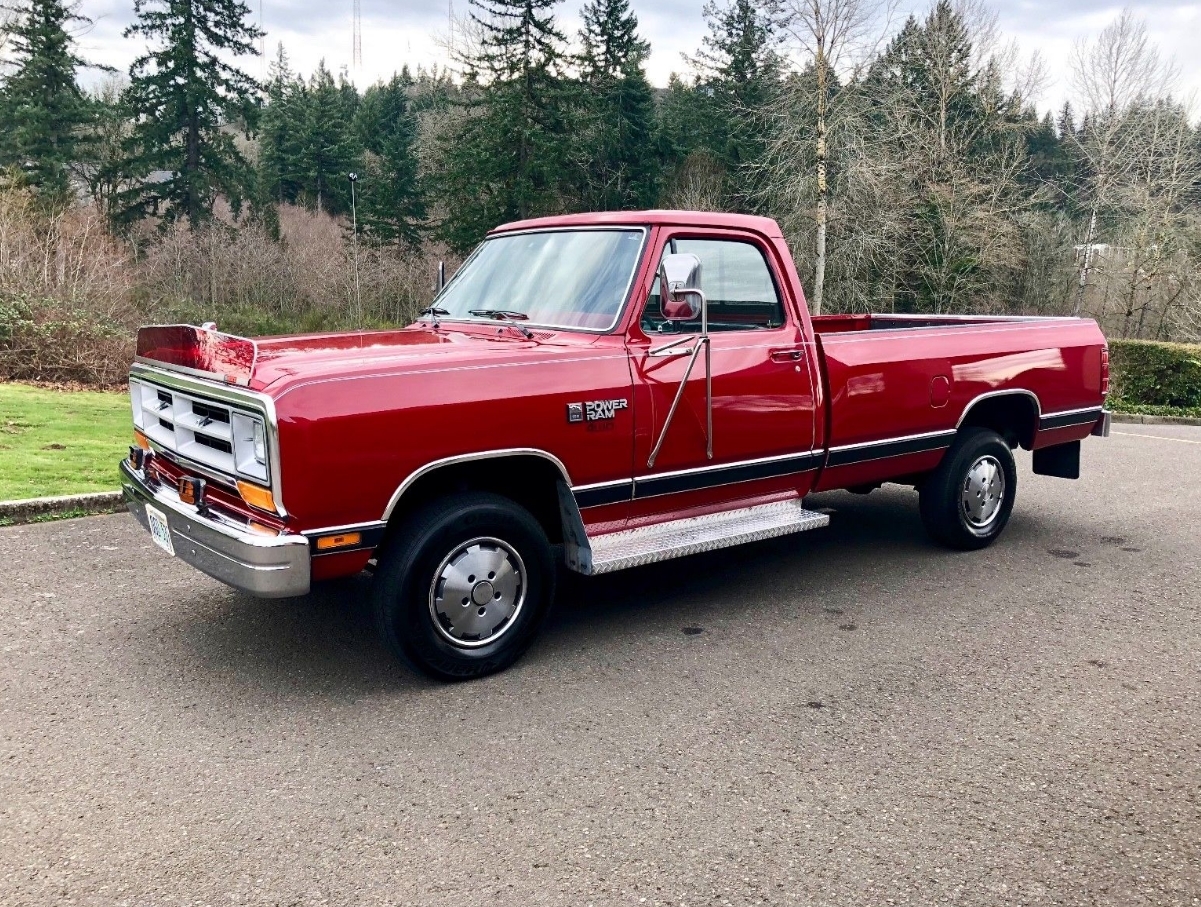 The Dodge Ram 150 is Dodge's answer to the 1990 F150 and 1990 K1500. Powered by a 318, 340, or 360 cubic inch V8, coupled with a 4-speed manual or 3-speed 727 automatic, the Ram 150 is an excellent alternative to the Chevy or Ford. Tough as nails and simple as a hammer.
However, the dashboards in 1st and 2nd gen Ram trucks are known for cracking and crumbling; this is an expensive fix. Dashboards for 1st and 2nd gen Rams are hard to find and quite costly; there are only a few manufacturers left.
Exhaust manifold leaks are also a concern on gas Ram trucks. 1990s Mopars also had rust issues; your dream Ram 150 may be a complete rust bucket. Still, a Ram 150 in good condition is a great truck. 
FAQs
Question: I am choosing between two 5.0 powered 1990 F150s: one EFI and one carburetor. Which one should I choose?
Answer: The 1990 F150 was also a testbed for Ford fuel injection on its trucks. Unfortunately, the EFI (electronic fuel injection) systems on the 1990 F150 were finicky and unreliable; the carbureted engines are much more reliable and easier to drive. Get the carbureted model. However, if you do not, there are kits to convert from EFI to carburetors.
Question: Will a 4WD 1990 F150 with the 4.9 inline 6 be a good offroad vehicle?
Answer: The 4.9 inline 6, while not very powerful, makes plenty of torque and is very reliable. A small body lift and lower gearing will make the F150 an excellent rock crawler if you choose. However, I would recommend you choose one with the manual instead of automatic; it will allow for greater control while crawling.
Question: I want to start using my 1990 F150 to do heavier towing? Can I do that?
Answer: You can tow more oversized loads for short trips. However, for more frequent and longer journeys, get a bigger truck. The 1990 F250 is a heavier duty truck, with either the 7.3 IDI or 460 big blocks, and is much more capable; it is better for towing. 1990 F150 is not meant to be a heavy work truck; it will do it, but not for long.  
Resources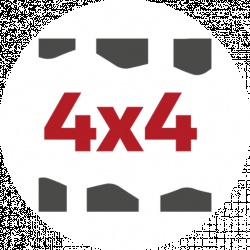 Latest posts by 4x4 Reports Team
(see all)