Ford: the largest and most recognized automobile manufacturer in the world. Forty years after its foundation, Ford presented to the world the F-150. A masterpiece of a pickup truck that still lives on today as the best-selling full-size pickup truck in the United States market.
However, it wasn't always the case for Ford. Although it debuted in 1948, it took the F-150 eight generations (41 years) to be officially recognized as the best-selling vehicle in the nation.
1989 was the big year for the F-Series. It is the highlight of this article, a guide to all the information you need about the 89 F-150.
Here's what I'm going to cover in this 1989 Ford F150 Guide:
I will talk about the F-150 like it's 1989 and the truck is brand new
Then, we will look at the 1989 F-150 from our modern-day perspective (2022)
I'll give you some key tips to make an 89 F-150 better (if you own one/ recently got one)
I'll help you make a final decision: is it worth your money?
What's New for 1989?
Ford left the 1980s on a high note, on top of the sales list of domestic pickup trucks. In 1989, the F-150 was officially the best-selling truck in the country. The F-Series was the leader of a storm that changed the automotive industry as we know it.
Early in the decades, pickups were nothing more than workhorses and rarely had any comfort or convenience features. A vehicle controlled by a computer was a fantasy, engines sent the power to the wheels via three-speed gearboxes, and carburetors were still a hot trend.
But that changed, as the F-150 was ahead in the shift that took pickup trucks from mere heavy-duty vehicles to vanilla (mainstream) transportation.
It is worth noting that Ford follows a simple and consistent formula, meaning that each generation receives refined modifications.
Very subtle changes were introduced to the new 89 models. The most notable ones include a new electronically controlled four-speed automatic transmission (E4OD), and sliding/reclining captain chair seats on the SuperCab models.
The black grille on the Custom and XL trim levels was ditched in favor of a better-looking argent grille. Finally, the automatic locking hubs on the four-wheel drive F-150 became a standard feature instead of an optional extra. On the other hand, manual locking hubs remain on the sidelines (optional).
F-150 lineup
For 1989, the trim levels remain untouched. Ford still offers the Custom, XL, and XLT Lariat with Regular Cab and SuperCab configurations. Bed sizes include a standard six-foot short bed and an eight-foot long bed, and they are all Styleside for a flushed and smooth look.
I wish the F-150 had an option to get dual-rear wheels like the F-350. That would've been amazing!
Towing and Cargo Capacities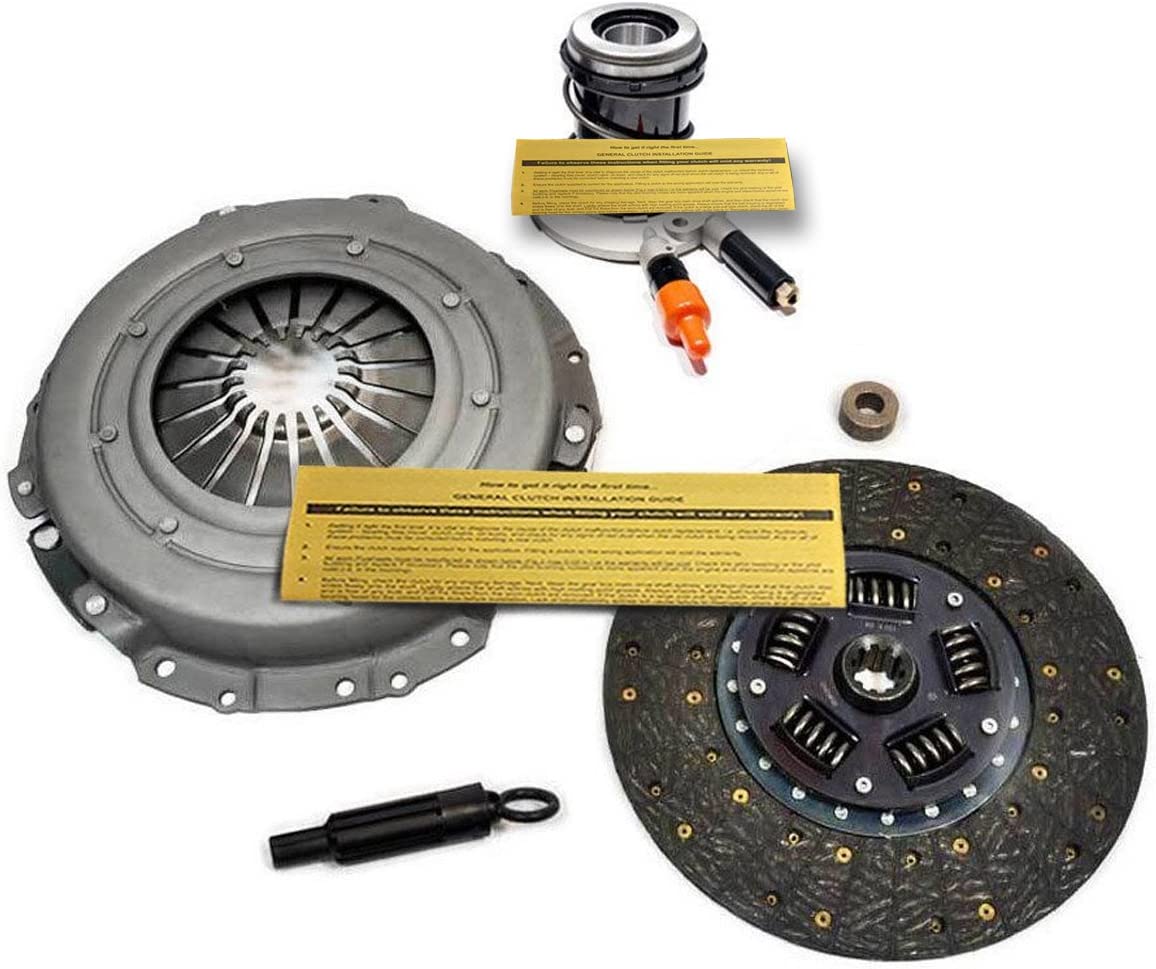 All three engines are rated to tow a max of 7,500 pounds. However, the clutch and axel ratio plays a massive role in moving such heavy weights. It is recommended to tow a max of 5,000 pounds if you have the inline six-cylinder to avoid damaging your truck. Nonetheless, the bigger 5-liter V-8s can move up to 8,000 pounds, with careful driving, of course.
As for the cargo, the numbers change depending on the cab style, bed size, and engine. A Regular cab with two-wheel drive and a 6-ft bed can haul 1,500 pounds, while the other models with an 8-ft bed and a V-8 can carry over 2,000 pounds.  The four-wheel drive variants max out at 2,200 pounds, while SuperCabs maxes out at 1,800 pounds.
1989 Ford F150 Guide: Under The Hood
The trim levels were not the only thing Ford carried over from last year. What that means, is the F-150 got three engine choices among the five that were offered the previous year. The powerplant options include a 4.9- liter inline six-cylinder engine that makes 145/150 horsepower and 260 pounds-feet of torque.
The second engine is a bigger 5.0- liter V- 8 that puts up 185 horsepower and 270 pounds-feet of torque. The biggest engine available on the F-150 is a 5.8- liter V- 8 that produces 210 horsepower and 315 pounds-feet of torque.
There is a 7.3- liter V- 8 diesel that puts out 180 horsepower and 345 pounds-feet of torque and an even bigger 7.5- liter V-8 that has 230 horsepower and 390 pounds-feet of torque provided by Ford. Sadly, you can only get them on the F-250, F-250 HD, and the F-350.
The inline six-cylinder is paired to a five-speed manual transmission as standard on the
Regular Cab rear-wheel-drive models. There is a four-speed manual transmission available on certain models, while the four-speed automatic was optional across the range.
Fuel Economy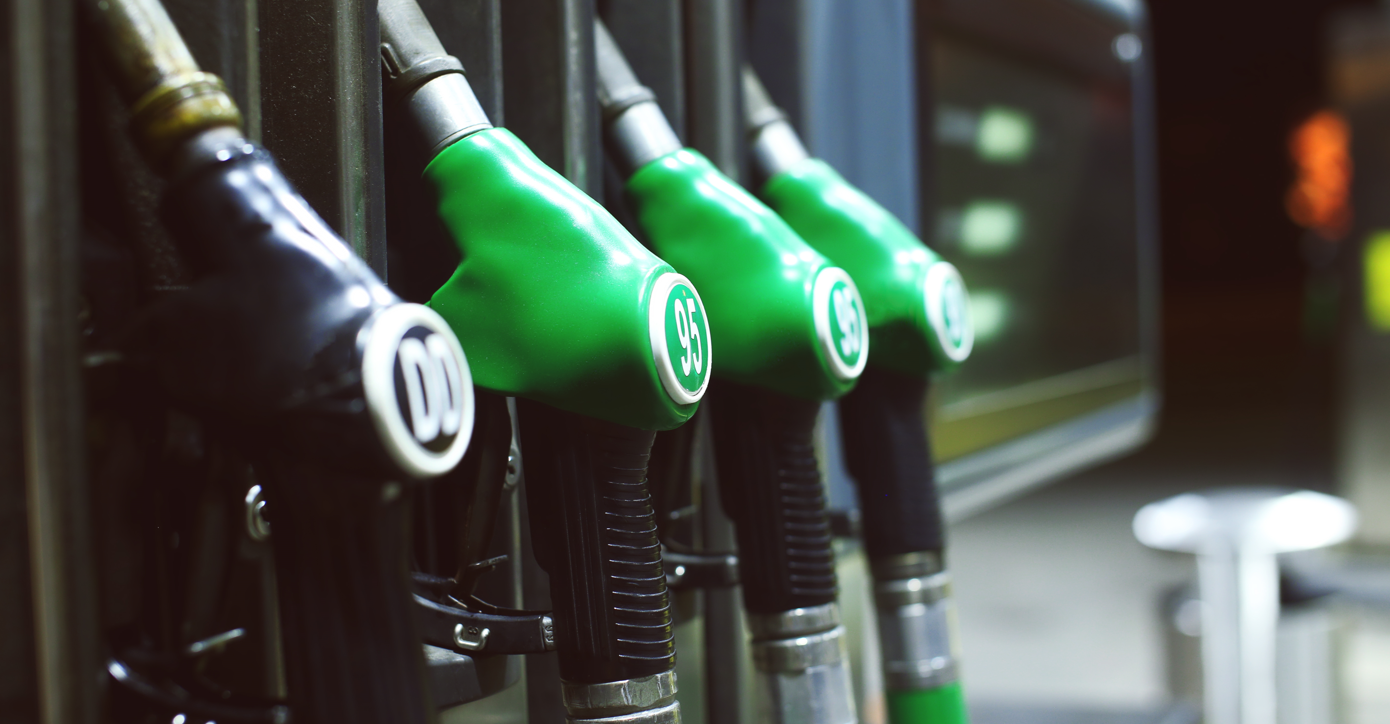 It has three massive engines, can weigh up to 6,200 pounds, and has the aerodynamics of a brick wall. The bottom line is, that the F-150 is as far as it can get from being fuel efficient. Whether it's four or two-wheel drive, auto, or manual, the 5.0- liter V-8 averages 12-13 mpg in the city, 14-17 on the highway, and 13/14 combined.
The 5.8- liter is even worse. It gets 12 mpg combined, and 10/15 on the City/Highway. The inline six is the most economical among the bunch offering 16 miles combine mpg, 15 in the city, and 18 on the highway.
Additionally, the F-150 comes with two gas tanks, the main one fits 16/18 gallons, and the reserve can fill up to 12 gallons.
You will spend your whole life parked at a gas pump!
Performance and Ride Quality
The F-150 is a massive truck, and you can feel it while driving down the road or the highway. It has a massive road presence, but it handles surprisingly well. That is thanks to the front twin I-beam independent suspension. The four-wheel drive models have the twin traction beam instead, and Dana axles front and rear.
The engines have enough punch to overtake other road users, but the ride quality is not amazing by any means. Moreover, longer journeys can be really painful due to the loud noise. Luckily, the cabin is roomy, and the seats are comfy.
Interior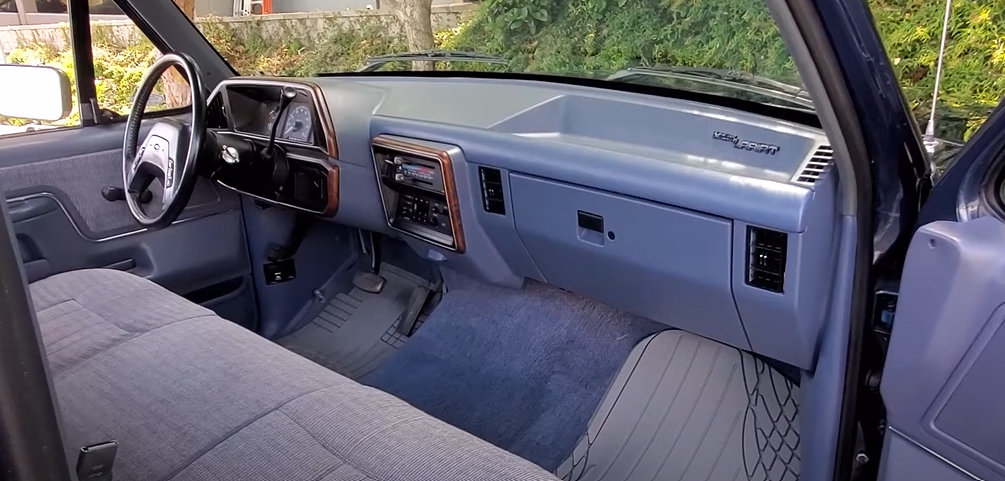 The Regular Cabs come with a bench seat and a minimalistic design. The dashboard is plain and features a full gauge cluster, AM radio, digital clock, and a glovebox sandwiched by AC vents on both sides.
The interior comes in four different colors, but you can only get them if you select a certain exterior color. It includes Crystal Blue, Scarlet Red, Chestnut, and Dark Charcoal.
As standard, you get power steering and power breaks with anti-lock. The F-150 comes with bright hub caps, chrome front bumper, and argent grille flanked by two halogen headlights with chrome edges.
The Custom trim has three packages (500A- 501A-502A), the XL has two packages (503A-504A), and the XLT Lariat comes with three (505A-506A-507A).
There are optional extras that you can install on the F-150. Such features include cruise control, tilt wheel, electronic AM/FM radio with digital clock, and AC. The XL and XLT Lariat get additional power locks and windows.
The SuperCabs get captain chairs with a center console. Cloth seats are exclusive to the Lariat only, while the remaining trims get vinyl bench seats. And it doesn't end there. Here is a list of other features you get with the F-150:
Sliding rear window
Argent rear step bumper
Chrome rear step bumper
Skid plates
Manual locking hubs
The lower bodyside and wheel lip moldings
Combination/Deluxe two-tone paint
Heavy-duty front suspension
Heavy-duty rear suspension
Deluxe argent styled steel wheels
Roof clearance lights
Bright swing-out recreational mirror
Dual fuel tanks
Chrome grille
There is a towing package available for grabs that adds:
Auto transmission
Aux transmission cooler
Heavy-duty springs
Super engine cooling
Heavy-duty shock absorbers
Heavy-duty flashers
Front and rear stabilizer bars
Finally, the exterior comes in a variety of paints:
Desert Tan Metallic
Dark Chestnut Metallic
Deep Shadow Blue Metallic
Bright Regatta Blue Metallic
Dark Grey Metallic
Alpine Green Metallic
Light Chestnut
Colonial White
Medium Silver Metallic
Raven Black
Scarlet Red
Cabarnet Red
The MSRP for an F-150 fresh out of the box starts from $11,000 rising to $22,000 for all the bells and whistles.
1989 Ford F-150 In the Modern-Day World (2022)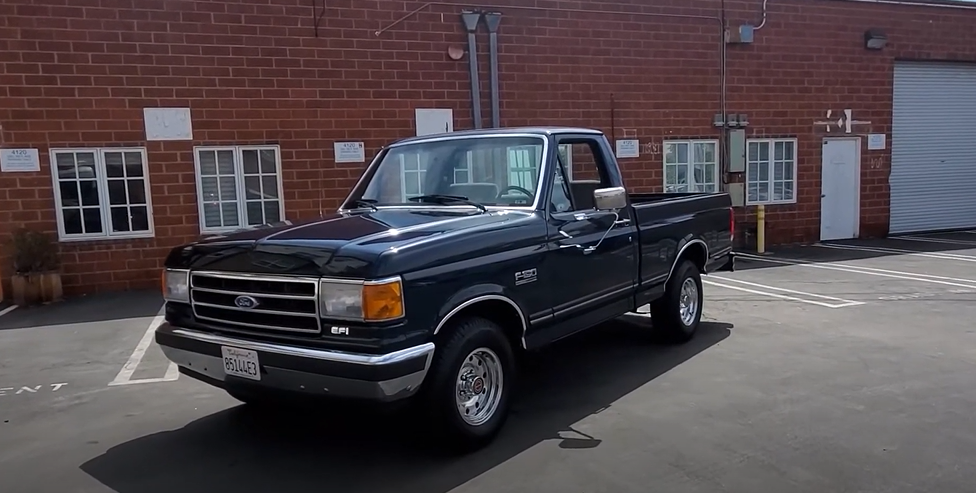 This may not be a fair comparison. Honestly, it will never be a fair comparison for a lot of reasons. But, it is necessary because we are not in 1989 anymore, which may be a big deal breaker for a lot of interested buyers.
Newer models are much more powerful and capable of doing extreme heavy-duty work. The current F-150 is leading the way in the full-size pickup truck segment in both towing and cargo capacities. It can tow a mind-boggling 13,000 pounds and carry over 3,000 pounds of cargo in the bed.
Maybe 2022 is too much! An F-150 from 2009 can tow a max of 11,300 pounds. And that's from 13 years ago. The point is, 89 F-150 simply cannot keep up and will be outperformed by its successors.
Another aspect to take into consideration is the comfort and convenience features. Except for cruise control and an AM/FM radio, the old eighth-generation F-150 does not have much to offer. On the other hand, recent pickups come with loads of options and amenities that can make daily driving easier and more fun.
For instance, you get better AC, touchscreen displays with wireless connectivity, and more advanced cruise control. Newer trucks also come with parking sensors. The latter are lifesavers when you try to squeeze a half-ton pickup into a tight parking space. Other great features include heated and ventilated seats and steering wheel, rearview camera, and charging pads.
The third reason is ride quality. There is no doubt that current pickups provide better ride quality and better handling than their old counterparts.
And then there is safety. 1989 F-150 does not have airbags or any superior safety feature for that matter. In contrast, later models are loaded with features to protect the passengers, like multiple airbags all around the cabin, emergency braking, and other systems to help avoid accidents.
Last but not least, there is a high chance that a vehicle as old as the 1989 F-150 to have a lot of rust and parts falling off left and right, especially if it's not well maintained.
Still, there are exceptions in the marketplace. You may stumble upon an 89 F-150 in mint condition for as high as $15,000.
Why Buying a 1989 F-150 Might Be a Mistake
There is no perfectly built truck, and all vehicles are prone to breakdowns and defects. The F-150 is no exception. The full-sizer suffered from multiple flaws because of the carry-over parts from the previous year. For instance, Ford Recalled the F-150 because the ignition switch went bust, and it wasn't a simple fix. Some owners claim that they had to change the entire steering column because it was easier.
Over 100,000 models were brought back because the retainer/snap ring that retains the park gear on the output shaft in the transmission broke down. You could say it snapped! (pun intended).
Other faults that led to a recall include awkward (clunky) suspension, loose steering, and faulty fuel selector valve on the models with dual gas tanks.
How to Make a 1989 F-150 Better
If you have an eight-gen F-150 or recently acquired one, there are some things you can do to improve it.
Performance Mods
Some owners will go as far as to swap out the entire or change 70% of the internals to get maximum horsepower. That is if you are willing to splash some cash! If you are on a tight budget, the least you can do is install a K&N filter to free up some air and add a bit of power. You can also consider switching to dual exhaust headers, and getting an electric fan.
Tires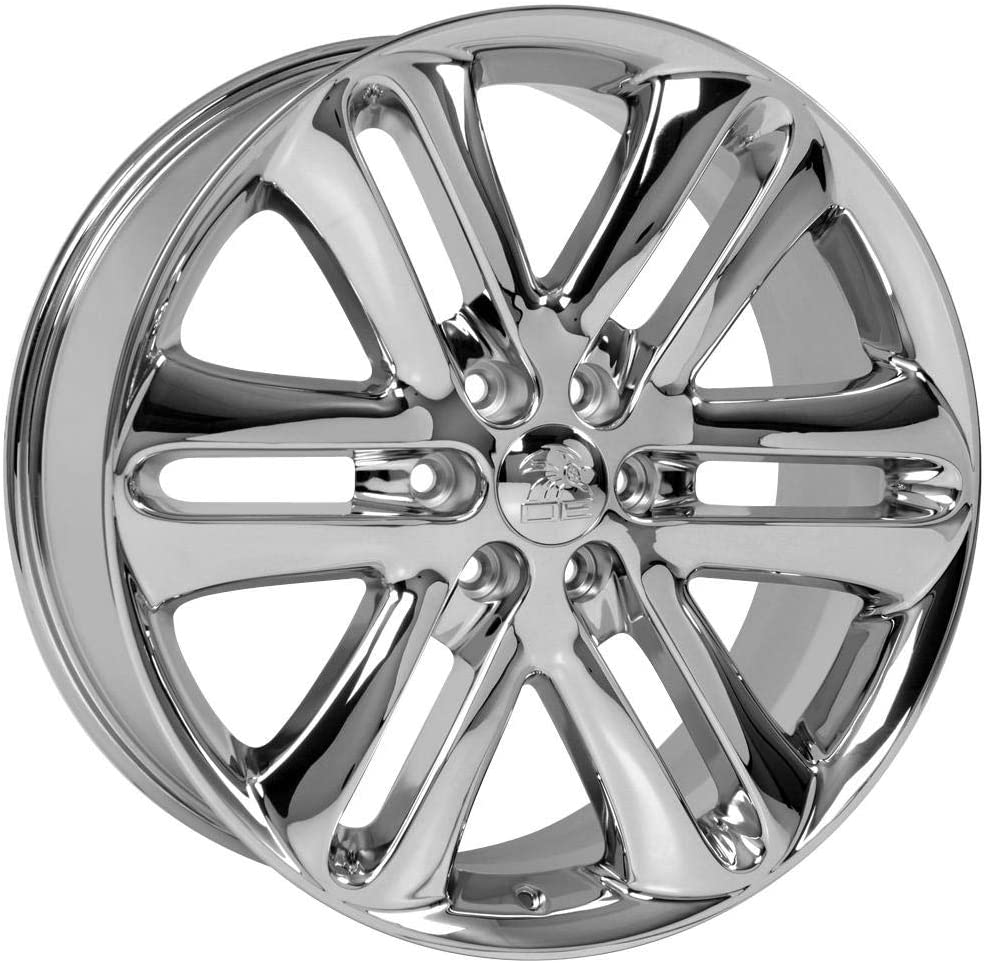 Tires can have a massive impact on the ride quality of your truck, its performance, and fuel economy. Not to mention, old faded tires can lead to fatal accidents. If you drive on paved roads most of the time, try putting on a set of Pirelli Scorpion or Bridgestone Dueler for a comfier and less noisy ride on the highway. If you're an off-road maniac, BFGoodrich all-terrain tires will get you through the mud.
Better Brakes
Brakes on a 30+ years old ride like the 89 F-150 have probably seen better days. So, for your own and other road users' safety, you should get the brakes checked. The least you can do is change the pads. However, if the rotors and the calipers are in a bad shape (most likely rusted and decaying), I highly recommend you swap them as well. It may go over your budget, but it is worth it in the long run.
Interior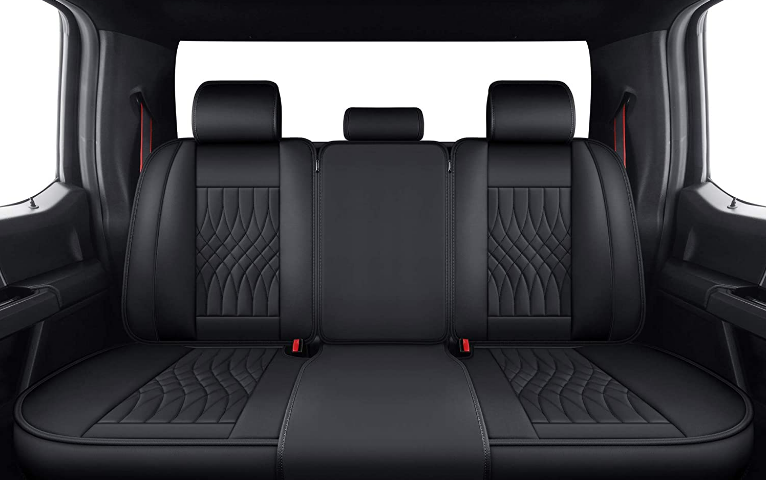 Inside is where you will be sitting most of the time while driving (that's how driving goes last time I checked). Thus, enhancing the interior of your truck can make driving it more enjoyable. Some affordable options include buying seat covers and floor mats. You can also get a dashboard cover or a dash kit.
Alternatives To The F150
The F-150 is not the only pickup available in the market. Chevrolet is giving Ford a run for its money with their C/K 1500 model. It offered more engine variety, comfort, performance, and a long list of specs to pick from.
FAQs
Question: What is the best F-150-year model you can buy?
Answer: The F-150 has several year models that are worth the money. The most reliable F-150s are from 1993-1994-1996-1998, and they are known for doing lots of hard work without falling apart. 2001-2003-2009-2012-2014-2019 are known for their high-quality ride, build, performance, and luxury.
Question: When did Ford switch to aluminum on F-150?
Answer: In 2015, Ford started building the F-150 using military-grade aluminum. This means that the truck is tougher and lighter, which helps with fuel consumption.
Question: When should I change the oil in my F-150?
Answer: Ford recommends that you change the Oil and filter on your F-150 every 7,500 miles/ six months if it runs on synthetic oil.
Final Words
Purchasing a 1989 Ford F-150 depends on you. If you are a massive fan, and you want it more than anything else, then go ahead and get one.
However, it is worth keeping in mind that purchasing a truck three decades old with lots of recalls may not be a wise decision after all. Such rides tend to have lots of rust and are rarely taken care of. As a result, it can cost you a fortune just to get back and running on the road, let alone use it for heavy-duty hauling.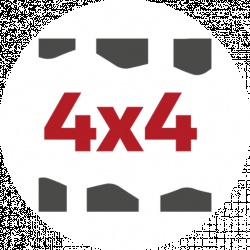 Latest posts by 4x4 Reports Team
(see all)