Are you looking for a robust and reliable SUV that can go anywhere and conquer any trail? If so, I've got news for you – most modern crossovers simply won't fit the bill. These car-based vehicles are just too fragile to cope with the demands of harsh terrains.
Instead, you are left with classic trucks, Jeep Wranglers, and a couple of Japanese models. And if you ask me, the Toyota 4Runner is the best pick among all the import models.
It offers better value for money than the Land Cruiser and a more conventional appearance than an FJ model. And in my 2008 Toyota 4Runner guide, the 2008 model year is one of the best currently available, which is what I'll explain in this article.
2008 Toyota 4Runner Specs
The 2008 Toyota 4Runner is part of its 4th generation, codenamed N210, which was in production between 2000 and 2010. This is a mid-size SUV with four doors and enough space for five adults and their luggage.
Design-wise, 4Runner shares many details with contemporary Tacoma trucks, especially at the front. The 2008 model introduced numerous updates, focusing on additional airbags and overall safety.
Trim levels:
Three separate trim packages were available, with the SR5 being the entry-level. This particular trim offered all the necessary, including air-con and very supportive bucket seats. In my view, this is more than enough, but if you want more, there are two more upscale options.
As its name suggests, the Sport model offers better handling and performance, thanks to a stiffer suspension and bigger wheels. On the other hand, 4Runner in Limited trim aims more at luxury and comfort.
If living in the US or Canada, you could get the Toyota 4Runner with either a 4-liter V6 engine or a big, 4.7-liter V8. The smaller of the two generates a plentiful 245 horsepower, while the V8 pushes out only 20 horsepower more. That may not seem like such a difference, but the bigger engine has much more torque.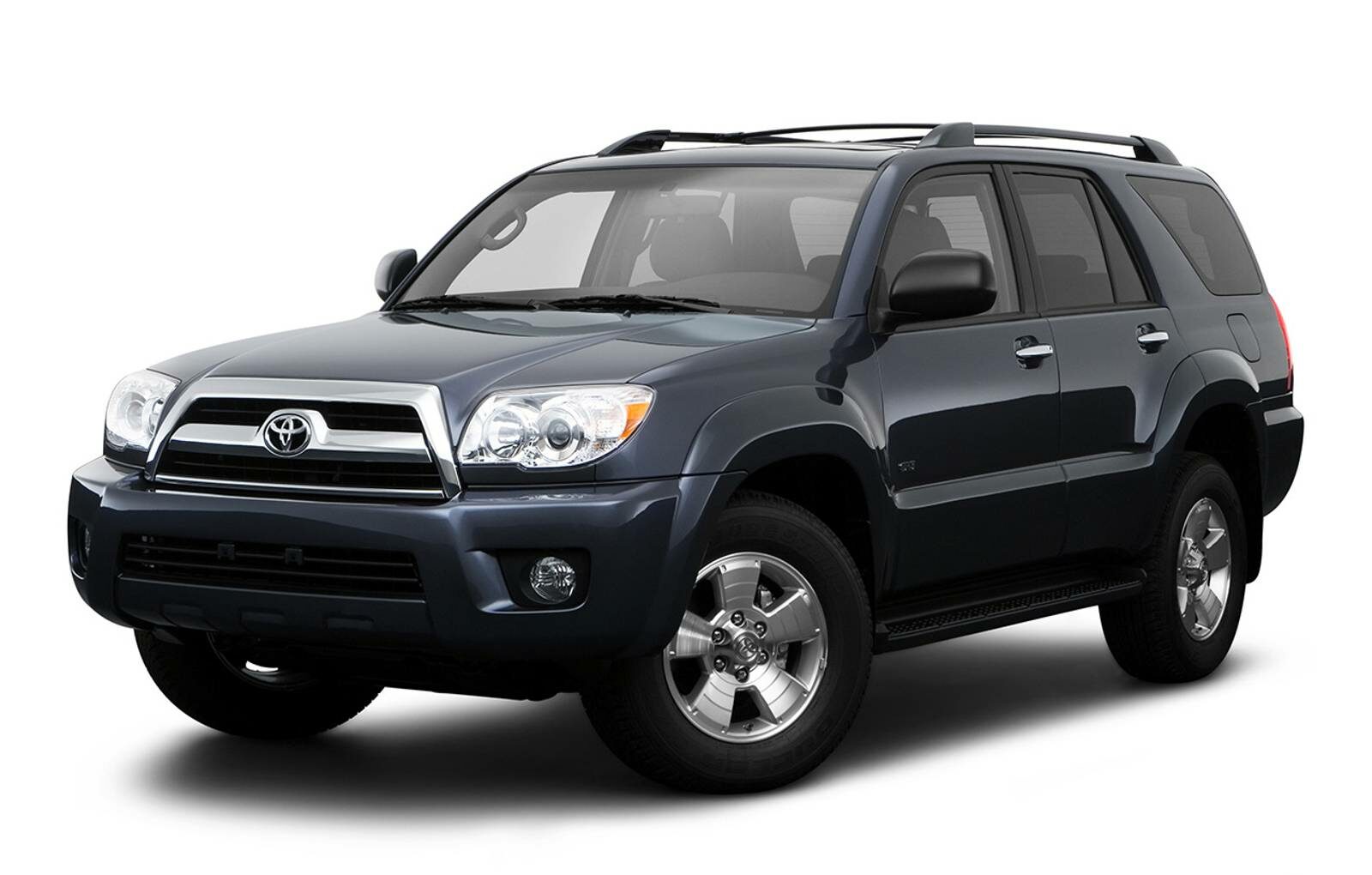 Elsewhere, a 4-cylinder engine and a Diesel were available, but these never made it to the North American market. The only transmission option was an old-school 4-speed automatic, which is not one of my favorites. Still, it's reliable, and it offers smooth gear changes.
Now, we come to 4runner's party piece – its offroad abilities. Toyota 4Runner has a traditional body-on-frame structure, just like most pickup trucks. This is the most rigid and robust configuration, making it ideal for coping with rough terrains. Sure, on the downside, this comes at the expense of road comfort to some extent.
But trust me on this one – where 4Runner goes with ease, most modern SUVs would fall apart. Couple that structural strength with a superb four-wheel-drive system, and you have a genuinely unstoppable vehicle. Especially when you consider Toyota 4Runner has a proper low-range box and lockable differentials.
Rear-wheel-drive models are available, too, but I wouldn't recommend them if you have any offroading in mind. To improve protection against trail hazards, Toyota equipped these 4Runners with skid plates, which cover all drivetrain components straight from the factory.
2008 Toyota 4Runner MPG
Before going over MPG numbers, let's get one thing straight – Toyota 4Runner is based on a pickup truck, and it's not light either. Depending on the trim and engine choices, it weighs around 4,000 pounds. With that said, it is expected to be a bit thirstier than most crossovers.
On average, the 2008 Toyota 4Runner will return 16 miles to the gallon in the city and 20 on the highway. These are not spectacular values, but this SUV redeems itself with its other upsides.
2008 Toyota 4Runner Prices
If buying it as new in 2008, you could get a Toyota 4Runner for as low as $28,000. This would get you an entry-level SR5 model with a V6 engine and rear-wheel drive. If you wanted more trim or drivetrain options, you'd be looking at anything between $30,000 and $36,000.
But even this was quite affordable, especially when you compare it with other models on the market. For reference, the prices for the 2008 BMW X5, the vehicle that practically invented the SUV segment, started at $45,000.
2008 Toyota 4Runner Towing Capacity
What I've noticed over the years is that many owners praise their 2008 4Runners as excellent for towing. And even the raw numbers confirm this, with a V6 model being able to pull 5,000 pounds, while the V8s will handle a trailer weighing up to 7,700 pounds.
These figures, however, don't reveal how smoothly and effortlessly Toyota 4Runner pulls the load. For the most part, this is thanks to that 4-speed automatic transmission that I'm not a big fan of.
This clearly illustrates how everything has its upsides and shortcomings, with the final decision usually coming down to personal preferences.
Best Accessories for the 2008 Toyota 4Runner
Floor Mats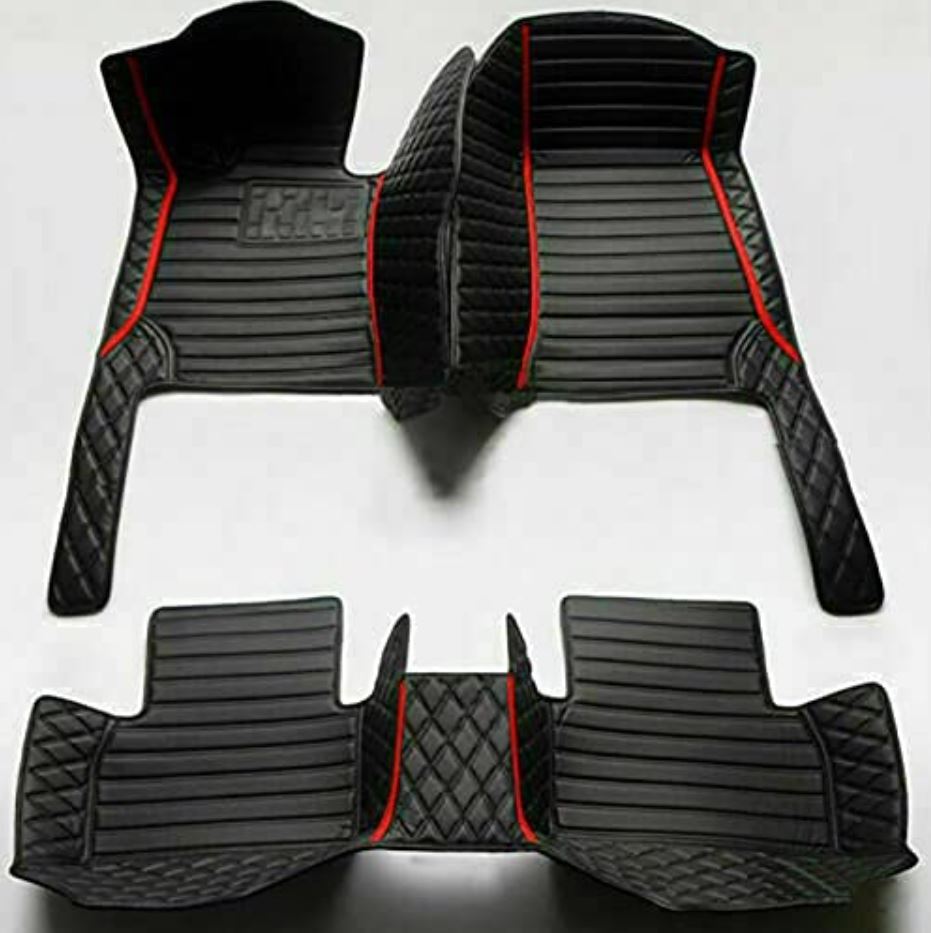 Floor mats in the car face the same challenges as a doormat in front of your house. This means coping with anything from dirt and small rocks to mud and snow. With time, floor mats will unavoidably get worn and torn apart.
As such, they won't be able to protect the upholstery beneath them, which is their primary role. If that's a problem you're having in your 2008 Toyota 4Runner, it's probably the best idea to replace them with a set of new ones
Sure, velour floor mats look great, but they will get dirty quickly and are not durable. With that in mind, I would definitely recommend these rubbery ones.
Seat Covers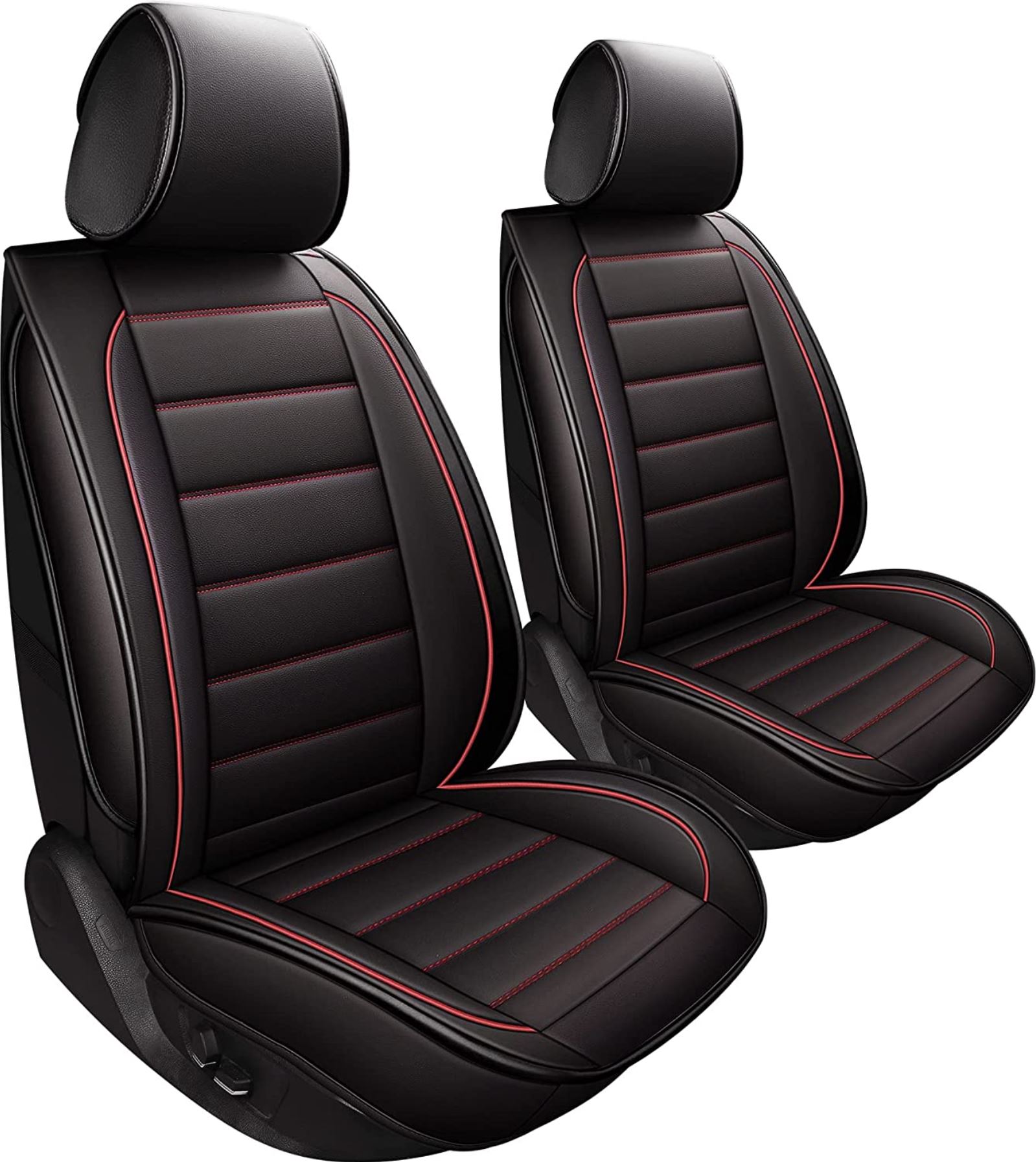 Because of their practicality and versatility, many Toyota 4Runners double as family cars. As a result, they have to cope with all the challenges this application carries. And being a father of an 8-year-old boy and an owner of a small dog, I can tell you one thing – that's far tougher than you may think.
Inside the car, seats are the first in a line of fire and take most of the punishment. So, to avoid driving around with stained and dirty upholstery, you should consider fitting a set of tailor-made seat covers to your 4Runner.
Besides serving as a protective layer, they will give your car a more upscale appearance if its seats are worn or scuffed. But more importantly, these are easy to remove and throw into the washing machine when they get dirty, which, in all likelihood, will happen quite often.
Roof Boxes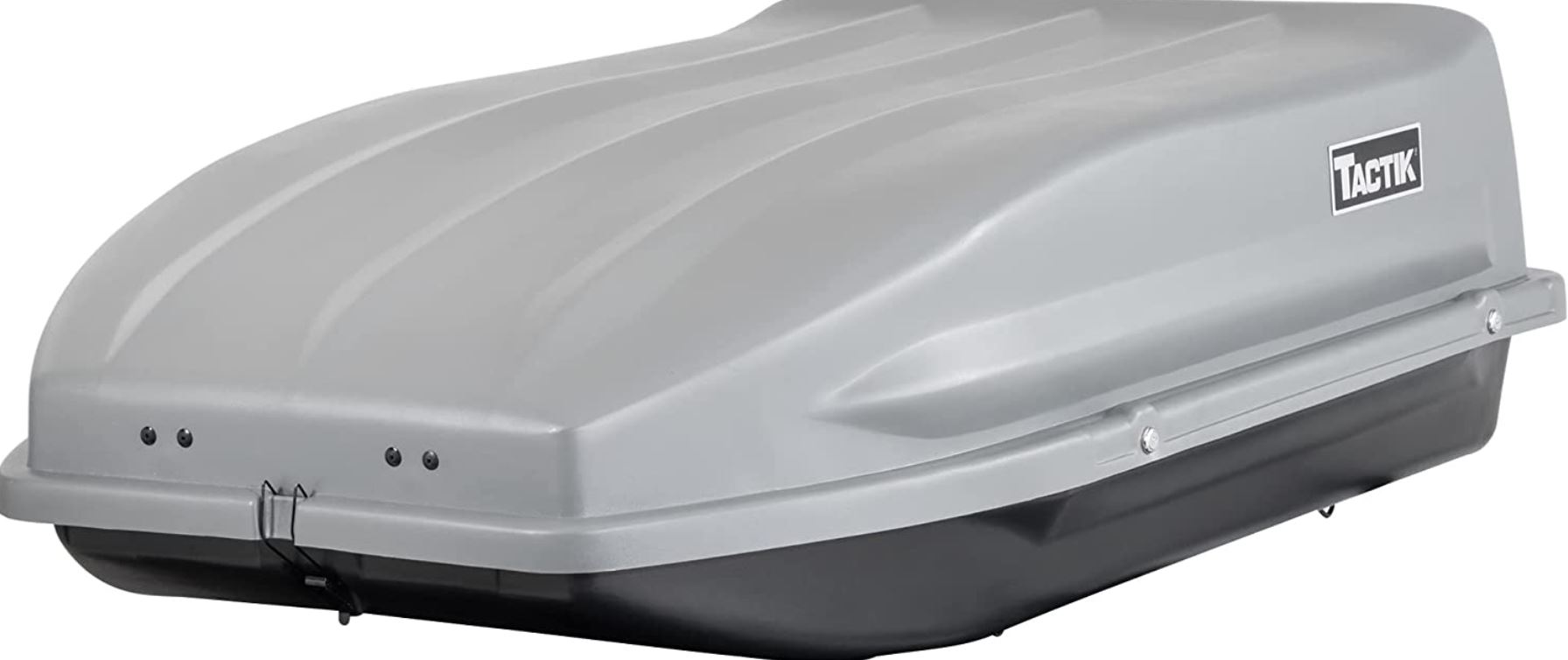 Regarding trunk size, the 2008 Toyota 4Runner has enough room for average family requirements. Still, even as such, you may find it not to be big enough when going on a vacation or camping weekend.
So, if you don't want to choose what to carry with you on such occasions, I'd suggest getting some extra storage space. You can choose between an open-style roof rack or an enclosed roof box. B
ut unless you have some bulky gear, I'd go for the later one, as they are more practical and easier to pack.
Best Replacement Parts for the 2008 Toyota 4Runner
Air Filters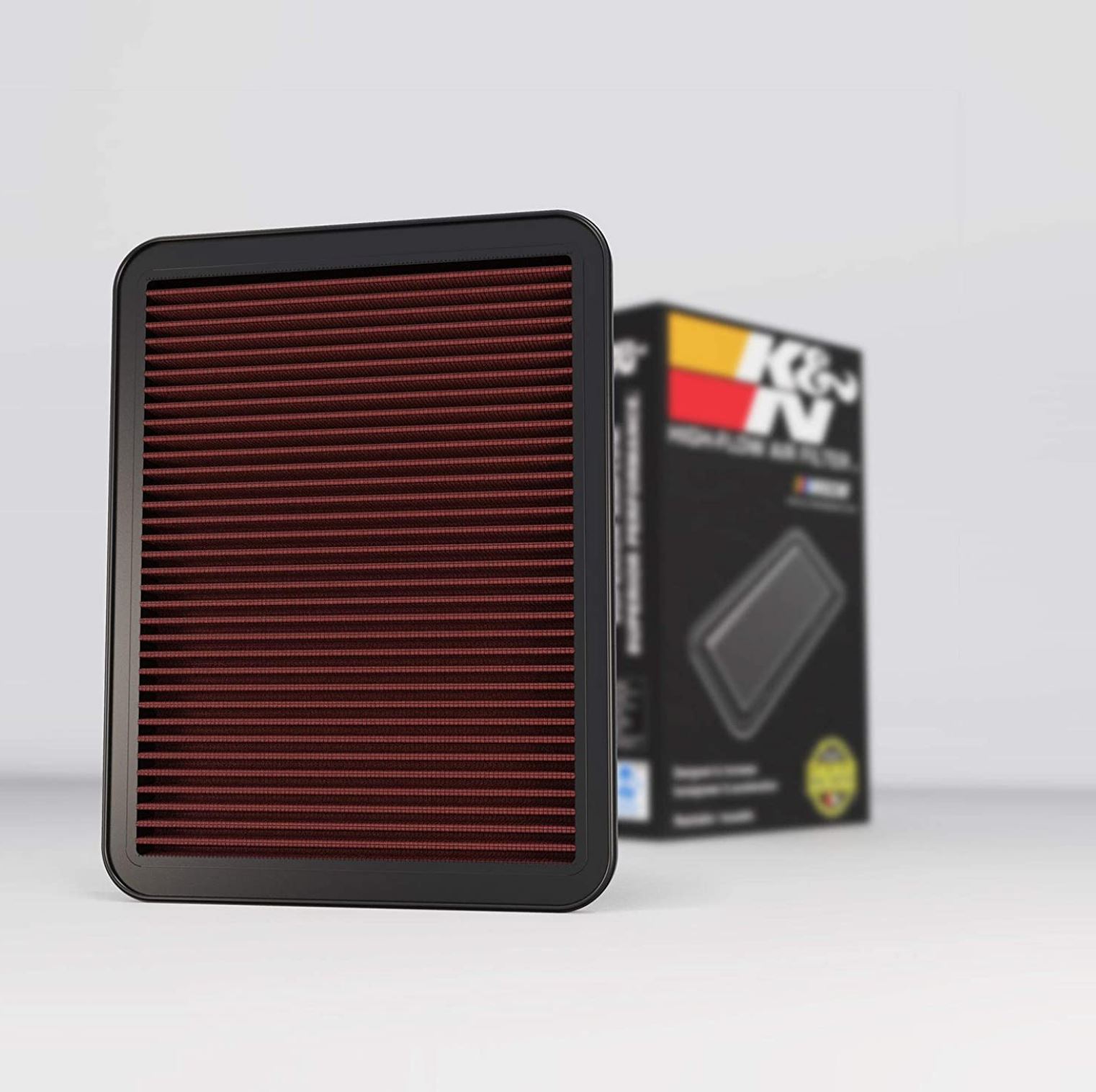 The air filter is something you should check and replace every once in a while, as this ensures engines' longevity and uninterrupted power delivery. But when choosing what type of filter to buy, you should consider how you use your Toyota 4Runner.
If most of your driving is on roads and highways, an OEM-style paper insert, such as this one from Bosch, is the best pick. On the other hand, if you do a lot of offroading, a filter like that will get filled up with dirt and dust quickly.
So, instead of replacing it often, you could get a reusable and washable filter, with the K&N being the best know brand here.
Tires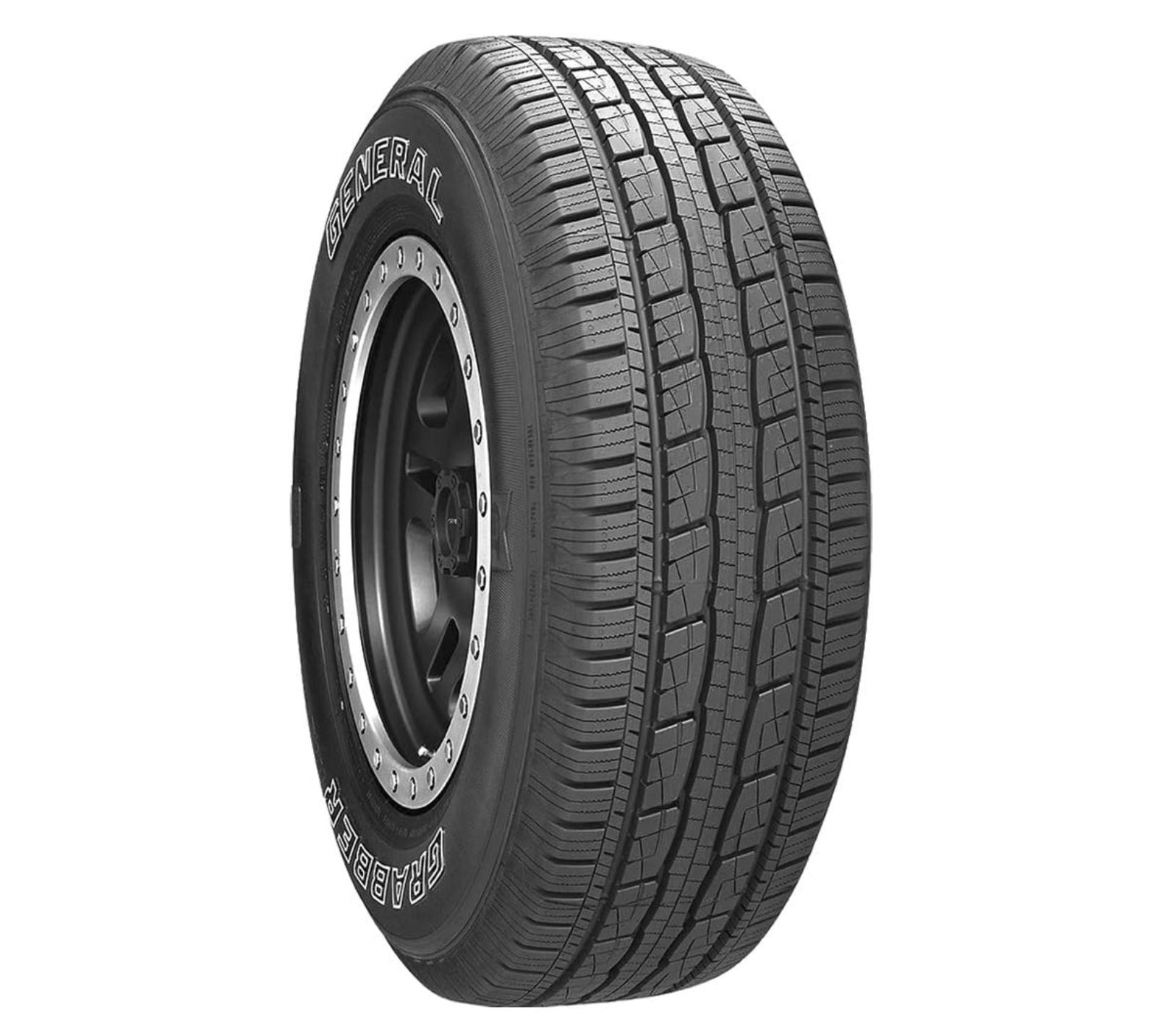 When it comes to tires, I usually recommend a set of all-terrains, as they offer the best possible performance on loose surfaces. But if you use your 2008 Toyota 4Runner as a daily car, these chunky tires may not be ideal.
In all fairness, they drone a lot and may look too excessive for errands like going to the mall or picking up the children from school. Instead, I would recommend something more subtle such as these General Grabblers.
They offer enough grip on all surfaces while not compromising road comfort. I had these tires on my own BMW X5 for several years and didn't get stuck anywhere.
Best Mods for the 2008 Toyota 4Runner
Grille Guards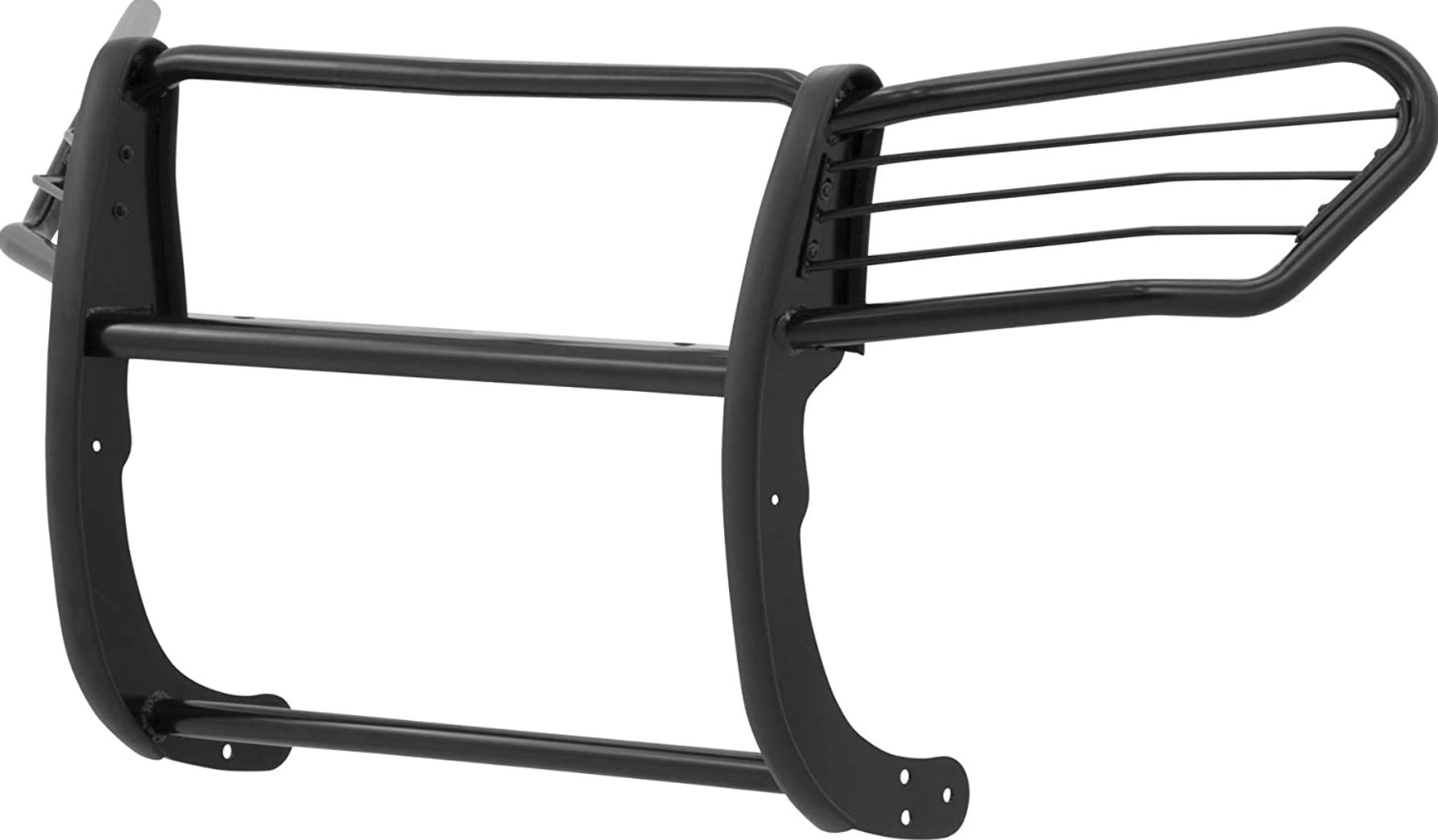 While the Toyota 4Runner is decently protected from underneath, its front end is left exposed to road and trail hazards. This means branches or flying rocks might smash the grille or headlights when the going gets tough.
Now, I'm sure that's something you wouldn't want to see and are wondering what can be done to solve the problem. For me, a full-width grille guard is the most effective and reliable solution.
They will wrap around your 4Runners' front end, serving as an impregnable barrier and giving it a more formidable road appearance.
Headlights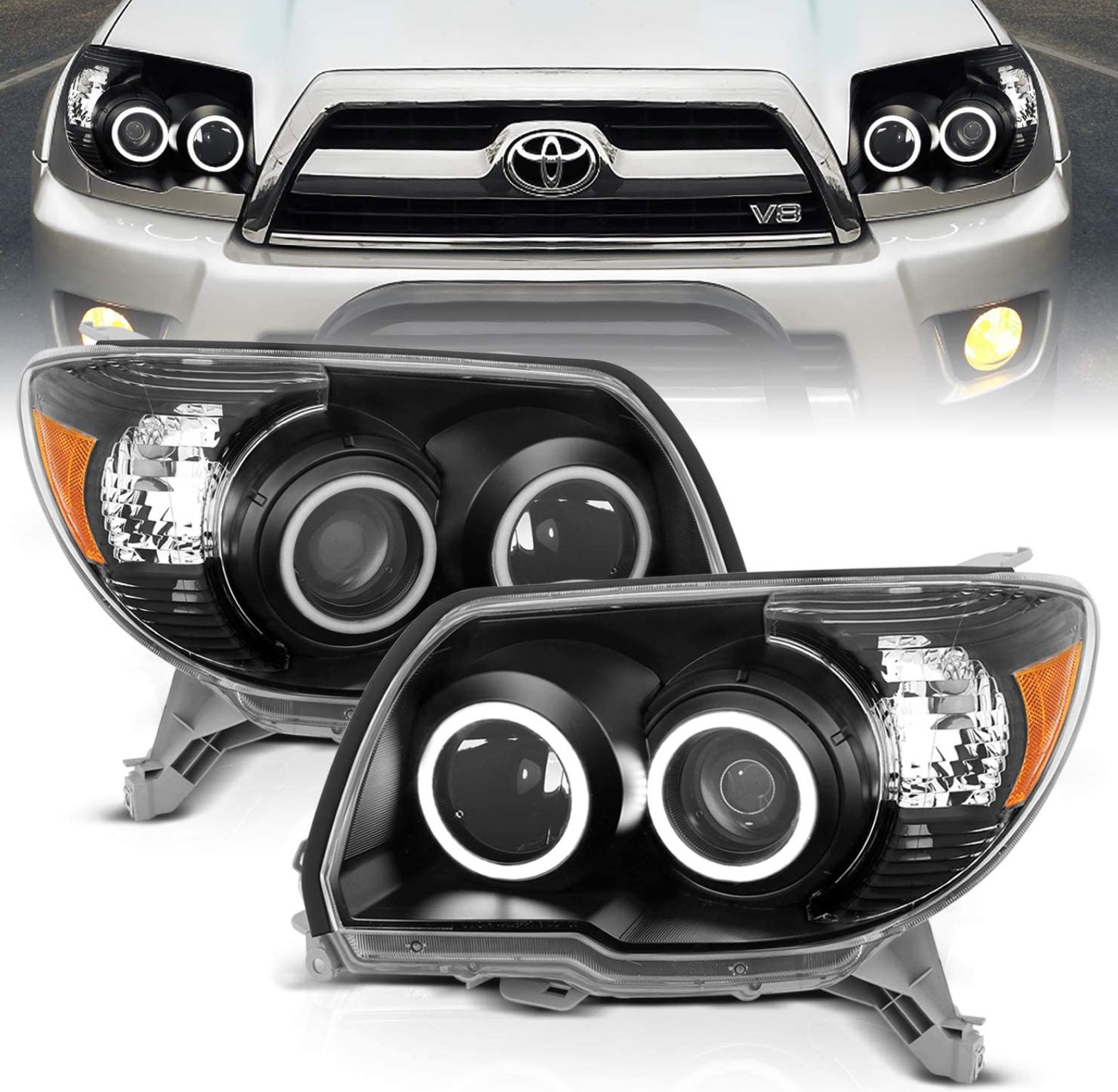 One thing I never liked on the 4th generation Toyota 4Runner is its stock headlights. I always found them outdated and awkwardly shaped, giving the whole vehicle a weird look.
This is down to personal preferences, but if you feel the same, I got some handy advice to share. There are many aftermarket headlights available, with each of them offering different designs and lighting configurations.
Besides giving your 4Runner a styling makeover, these will more effectively break through the night and fog.
2008 Toyota 4Runner Maintenance Schedule
One thing I can say with certainty is that regular and timely maintenance will help ensure vehicles' longevity and reliability. And I'm sure that's something you want for your 2008 Toyota 4Runner, so here's what you need to do.
Every 10,000 miles or once a year, whichever comes first
Renew engine oil and filter
Rotate tires
Reset indicator lights
Every 20,000 miles
Every 30,000 miles
Renew engine air filter
Regrease prop-shafts
Check the level of all running fluids
Every 60,000 miles
Renew fuel filter
Renew spark plugs
Check the auxiliary belt condition
Every 120,000 miles
Renew transmission fluid
Renew rear differential fluid
Renew front differential fluid (4×4 vehicles only)
2008 Toyota 4Runner Recalls
One thing that proves the 2008 Toyota 4Runner is a well-made SUV is the number of recalls that affected it over all these years, which sums up to five. Among them, two have addressed the issue of seat heater wiring that might have overheated, potentially setting the vehicle on fire.
Another safety-critical recall was caused by an accelerator pedal that could have got stuck in a fully pressed position. The incorrect load carrying capacity labels were the cause of the remaining two recalls.
2008 Toyota 4Runner Common problems
Yes, the 2008 Toyota 4Runner is a reliable and robust SUV, which is something both you and I know. But even as such, it is not without its flaws.
There are several issues and potential faults that are more common than others, which is something you should pay extra attention to.
Cracked exhaust manifolds
Faulty AC relays
Blown head gaskets on V6 engines
Frame rust
Firstly, the exhaust manifolds on both the V6 and V8 engines are likely to crack and develop a leak. In most cases, this will be caused by rust patches where the pipes join the flange.
Depending on the size of the crack, you may try to get it welded up. But in many cases, replacing the whole manifold will be the only solution, which can be expensive, as the catalytic converter is its integral part.
It is common for these vehicles to have their air-cons stop working all of a sudden. Among potential causes, which include broken components or leaks, a faulty AC relay is the most likely.
This is a relatively inexpensive part, and you will easily find it inside the fuse box. If your AC has just died on you, this relay should be the first thing to check.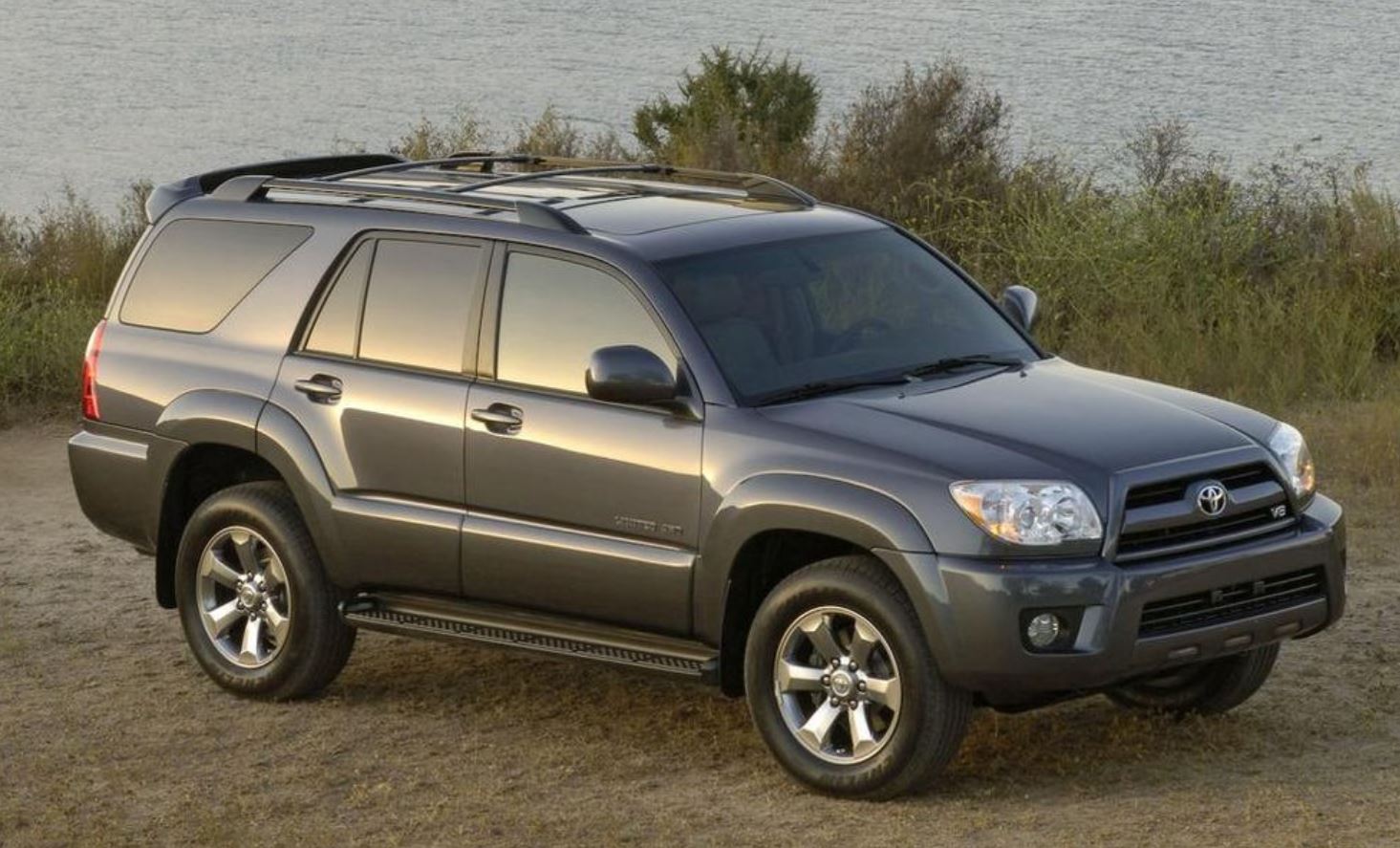 Although Toyota is famous for its virtually indestructible engines, the 4.0-liter V6s may have issues with their head gaskets. This is especially true if the vehicle has been overloaded or overheated in the past.
The symptoms you may notice include loads of white smoke coming from the exhaust and continuously dropping coolant levels. In most cases, only one side of the engine will suffer from this issue, but I'd recommend replacing both head gaskets.
Lastly, but probably most importantly, you should check your 4Runner's underside for corrosion. This SUV shares its underpinnings with the Tacoma pickup truck, so it is prone to the infamous frame rust issue.
While Toyota addressed this issue by recalling affected trucks, it never did the same with 4Runners. The only thing you can do, assuming the frame on your vehicle is still in good shape, is to protect it with a coat of underbody sealant.
2008 Toyota 4Runner Resale value
Like many other reliable and popular models, the 2008 Toyota 4Runner holds its value exceptionally well. Event the high-mileage examples will set you back almost $10,000. And if aiming at something with under 100,000 miles and a more luxurious trim package, you could be looking at prices between $14,000 and $23,000.
2008 Toyota 4Runner Frequently asked questions
Question: How reliable is the 2008 Toyota 4Runner?
Answer: At this point, I could be talking about things like maintenance or driving habits and how they affect the reliability and longevity of any vehicle. But instead, I'm going to speak briefly about a guy called Jeff Teague, who owns a 2008 Toyota Tacoma.
So far, this Youtuber has racked up a total of 1.5 million miles with this trusty truck, and it doesn't seem to be stopping any time soon. And don't forget, this vehicle shares most of its drivetrain and body parts with contemporary 4Runners. Do I need to say anything more?
Question: Is the 2008 Toyota 4Runner good for offroading?
Answer: By the mid-2000s, car markets were flooded with SUVs and crossovers. But despite their rugged appearance, most of these vehicles are more at home on paved roads than on harsh terrains. Luckily, the 2008 Toyota 4Runner is not one of them, as it has an abundance of offroad credentials. With this SUV, you'll be able to scale any obstacle, thanks to its truck chassis and robust suspension. And if you go for the four-wheel-drive model, no trail will be left unconquered.
Question: What to look for when buying a used 2008 Toyota 4Runner?
Answer: One thing I would definitely check on any Toyota 4Runner is their frames and undercarriage in general. These SUVs, in particular, are prone to frame rust, which affects their structural integrity. And unlike issues with an engine or transmission, this is not easy or cheap to fix. Just to illustrate – you can always swap out a busted engine, but you can't do that with a rotten frame.
The 2008 Toyota 4Runner – in short
The 2008 Toyota 4Runner is a part of the 4th generation of this iconic SUV, which was in production between 2000 and 2010. Unlike many similar vehicles of the time, it features a traditional body-on-frame architecture, which makes it ideal for heavy-duty offroading.
These 4Runners were available with either a V6 or a V8 engine and an automatic transmission. In addition, a capable four-wheel-drive system is an option, which makes it an unstoppable offroad machine. Adding to its popularity, the 2008 Toyota 4Runner can serve as a family car and a fun weekend toy.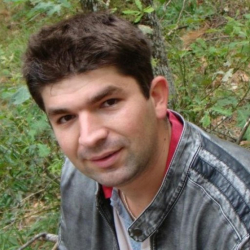 Latest posts by Bojan Popic
(see all)