When Toyota introduced the Toyota Tundra in 1999 as a 2000 model, it came as a bit of a surprise to many, myself included, because it was a full-sized truck available with a V8, from Toyota.
The Tundra is the successor of the Toyota T100, a full-size pickup truck built from 1992 to 1998. The Toyota T100 was designed and built specifically for the United States market. Yet, the T100 was disappointing as it was criticized for its smaller size compared to regular American full-sized trucks and the lack of a V8. The Toyota Tundra was aimed at fixing all of that and then some.
Thanks to its V8, extended bed, and being an actual full-sized truck, the Toyota Tundra took the automotive world in the US by storm, being selected as Motor Trend's Truck of the Year in 2000 and Best Full-Size Truck from Consumer Reports.
The first generation Toyota Tundra was produced from 1999 to 2006 is still considered one of the best used trucks in the market. While by modern standards, it may be regarded as outdated and lacking modern technological amenities, the 2000 Toyota Tundra is still more than capable for general consumers who want a reliable, solidly built truck for light work.
You might wonder if a 22-year-old vehicle is still worth spending money on? Continue reading our 2000 Toyota Tundra guide to find out why many have bought it and are still buying it.
My Bottom Line Upfront
In my opinion, when it comes to used trucks, you could do a lot worse than the 2000 Toyota Tundra. They're as reliable as you'd expect a Toyota to be and offer great VFM with a wide range of aftermarket options to boot.
2000 Toyota Tundra Specifications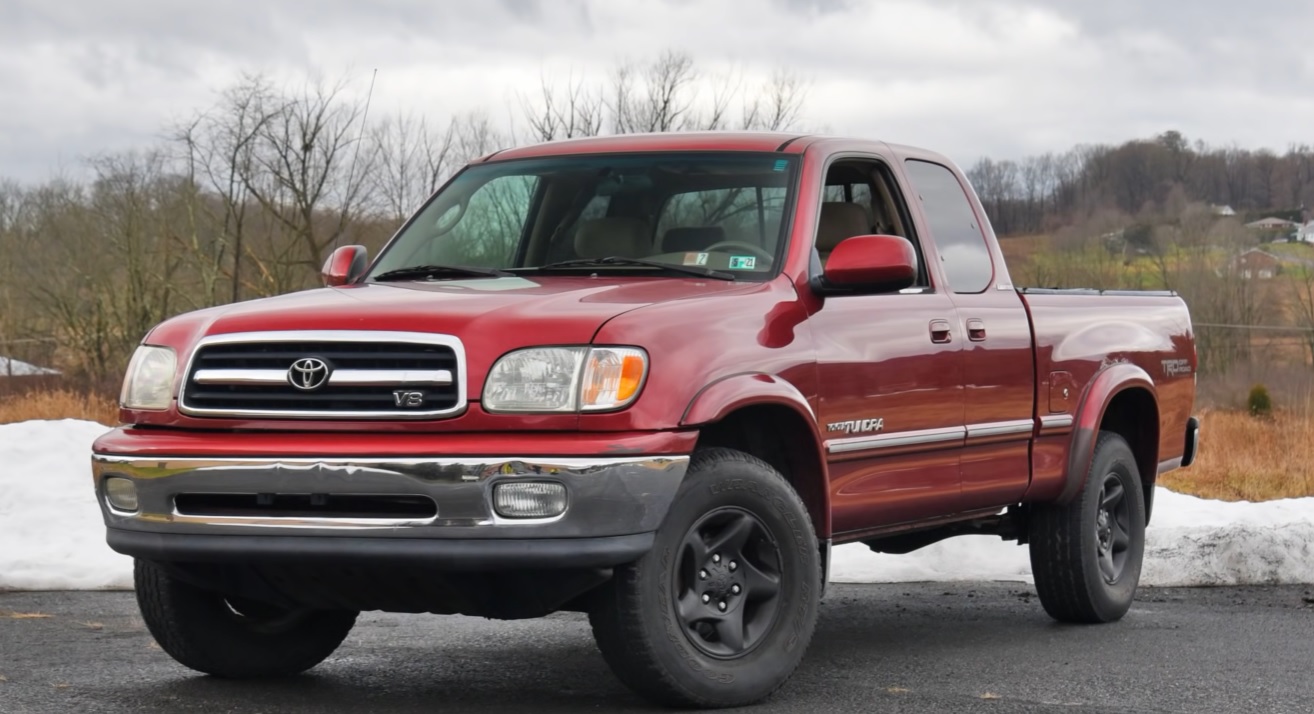 The 2000 Toyota Tundra was offered in two body styles ranging from the 2dr Regular Cab and the 4dr extended cab version, which Toyota calls the "Access Cab."
The Regular Cab is available with the longbed, while the Access Cab gets only the shortbed option. Unfortunately, there is no mix&match between these body and bed options. You get what is available.
The power source choices of the 2000 Toyota Tundra includes a 3.4L V6 and the highly sought-after I-Force 4.7L V8 engine, which was sourced from the mighty land Cruiser/LX 470 SUV duo. Transmission options are either the 4-speed automatic or the 5-speed manual transmission. Note that only the 4-speed automatic transmission is available for the 4.7L V8.
Engine
Petrol DOHC 24V 3.4L 5VZ-FE V6
Petrol DOHC LEV certified 32-valve 4.7L 2UZ-FE V8
Power
190 horsepower @ 4,800 rpm
245 horsepower @ 4,800 rpm
Torque
220 foot-pounds @ 3600 rpm
315 foot-pounds @ 3,400 rpm
Drivetrain
Exterior Dimension
Regular Cab 4X2
Regular Cab 4X4
Access Cab 4X2
Access Cab 4X4
Length with Rear Bumper
217.5"
217.5"
217.5"
217.5"
Overall Width
Overall Height
70.9"
71.5"
70.9" with V6/ 71.1" with V8
71.7" with V6/ 71.9" with V8
Wheelbase
128.3"
128.3"
128.3"
128.3"
Ground Clearance
10.4" with V6/ 11.2" with V8
10.4" with V6/ 11.2" with V8
10.6" with V6/ 10.4" with V8
11.4" with V6/ 11.2" with V8
Interior Dimensions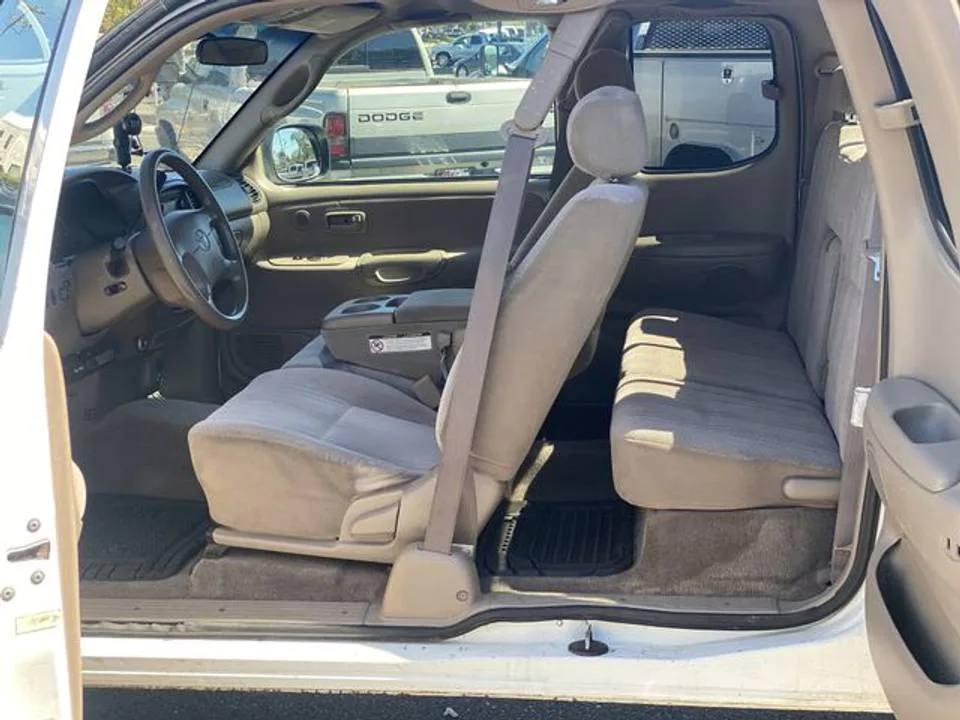 Seating Capacity
Front Head Room
Rear Head Room
Front Hip Room
Rear Hip Room
Front Leg Room
Rear Leg Room
2000 Toyota Tundra Trim Levels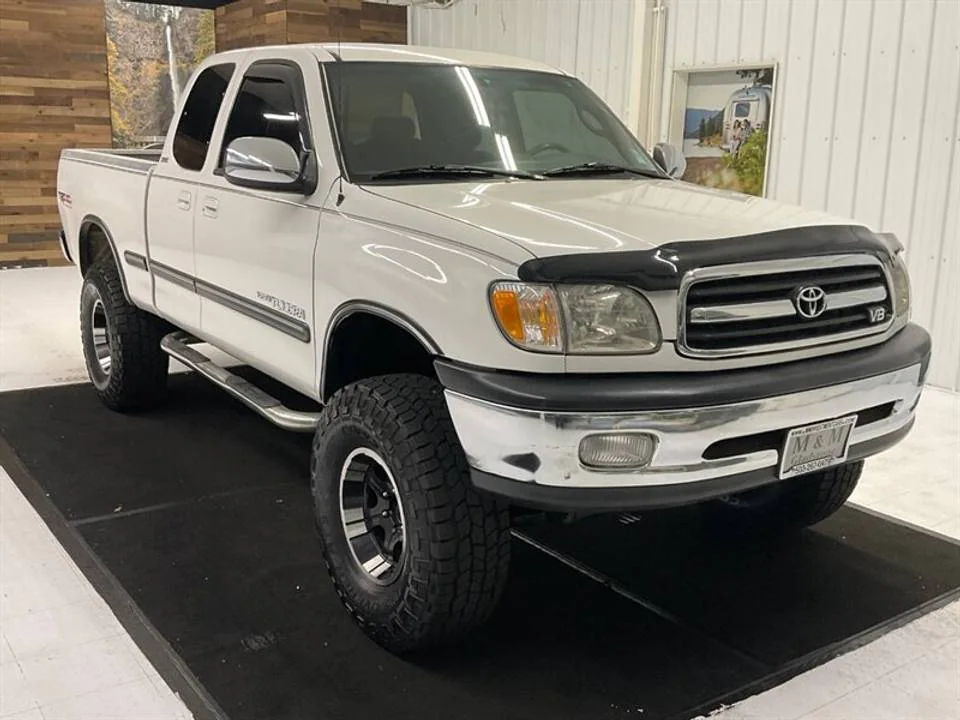 Three primary trim levels are available for the 2000 Toyota Tundra. Base, SR5 (which stands for Sport Rally 5 speed), and LTD (limited). With just three trims available, the buyer is not necessarily spoiled for choice compared to some competitors.
The trim levels also have some effect on determining the truck's body choices. The SR5 trim could be had on either the Regular Cab or the Access Cab with 4X2 or 4X4 variations with either engine, but the LTD trim is only available for the Access Cab with the V8.
2000 Toyota Tundra MPG
While gas mileage of any used truck can vary when new the Toyota Tundra's fuel economy was considered above average for its specifications. While real-world mileage will depend on a number of factors, including driving style, body configuration, and transmission, you can expect to see anywhere between 14–18 MPG.
Expect V6 models to get higher gas mileage than the thirstier V8s under normal use. However, if you're towing or consistently run with a heavy payload, then the 4.7 liter V8 engine option may be the better option, as its more accessible and plentiful torque figures will allow for a less stressed engine at cruising speeds.
Regular Cab 4X2
3.4L

16 MPG city
19 MPG highway

4.7L

14 MPG city
17 MPG highway
Regular Cab 4X4
3.4L

15 MPG city
18 MPG highway

4.7L

14 MPG city
17 MPG highway
Access Cab 4X2
3.4L

16 MPG city
19 MPG highway

4.7L

15 MPG city
18 MPG highway
Access Cab 4X4
3.4L

15 MPG city
18 MPG highway

4.7L

14 MPG city
17 MPG highway
2000 Toyota Tundra Prices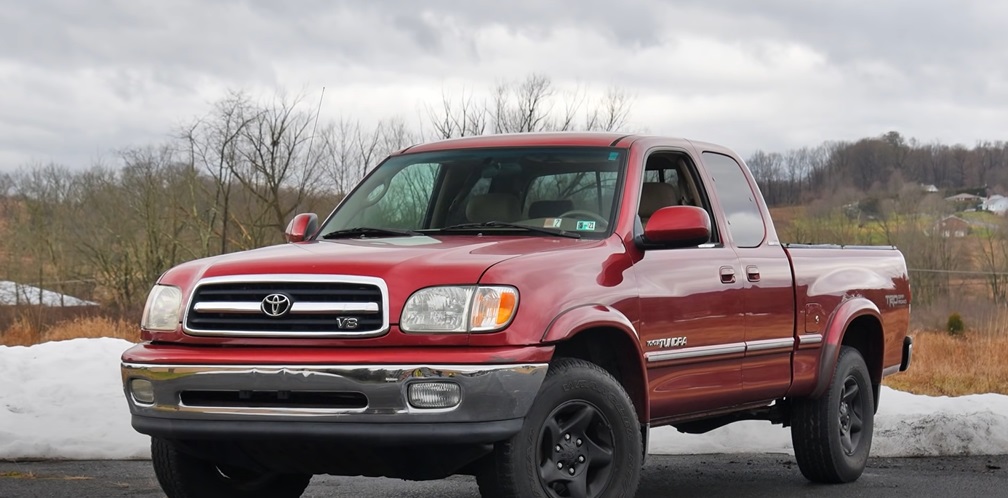 Twenty-two years ago, when the 2000 Toyota Tundra was introduced, the base no-trim version was priced at $15,345, the SR5 from $20,195 to $23,725, the SR5 V8 from $22,600 to $25,935, and the top of the line LTD starting from $25,095 to as much as $28,430.
Considering the Toyota Tundra's age, the truck's used-price range is between $5,990 and as much as $13,990. The affordable pricing on the used market makes the Tundra an ideal truck to use as a daily driver or for light work around the farm.
However, buyers are advised to keep a few things in mind. First, you can expect that most of the available 2000 Toyota Tundras to have over 100,000 miles on them, and finding a perfect example with immaculate maintenance will be quite tough.
The good news is if properly maintained, these indestructible trucks last well over 300,000 miles and will serve you well for years to come.
2000 Toyota Tundra Towing Capacity
The 2000 Toyota Tundra has a decent towing and hauling capacity. The regular cab, with its smallest engine configuration, can pull 5,250 lbs of weight behind it. As is to be expected, this figure increases for the V8 regular cab with the 4×2 drivetrain, which can pull a substantial 7,200 lbs, which is also applicable to the Access Cab equipped with the same engine. The Access Cab fitted with a V6 and the 4×2 drivetrain has the lowest towing capacity at 4,950 lbs.
Regular Cab with V6 & 4X2 5,250 lbs.
Regular Cab with V6 & 4X4 5,250 lbs.
Regular Cab with V8 & 4X4 7,200 lbs.
Access Cab with V6 & 4X2 4,950 lbs.
Access Cab with V6 & 4X4 5,000 lbs.
Access Cab with V8 & 4X2 7,200 lbs.
Access Cab with V8 & 4X4 7,100 lbs.
Best Accessories For The 2000 Toyota Tundra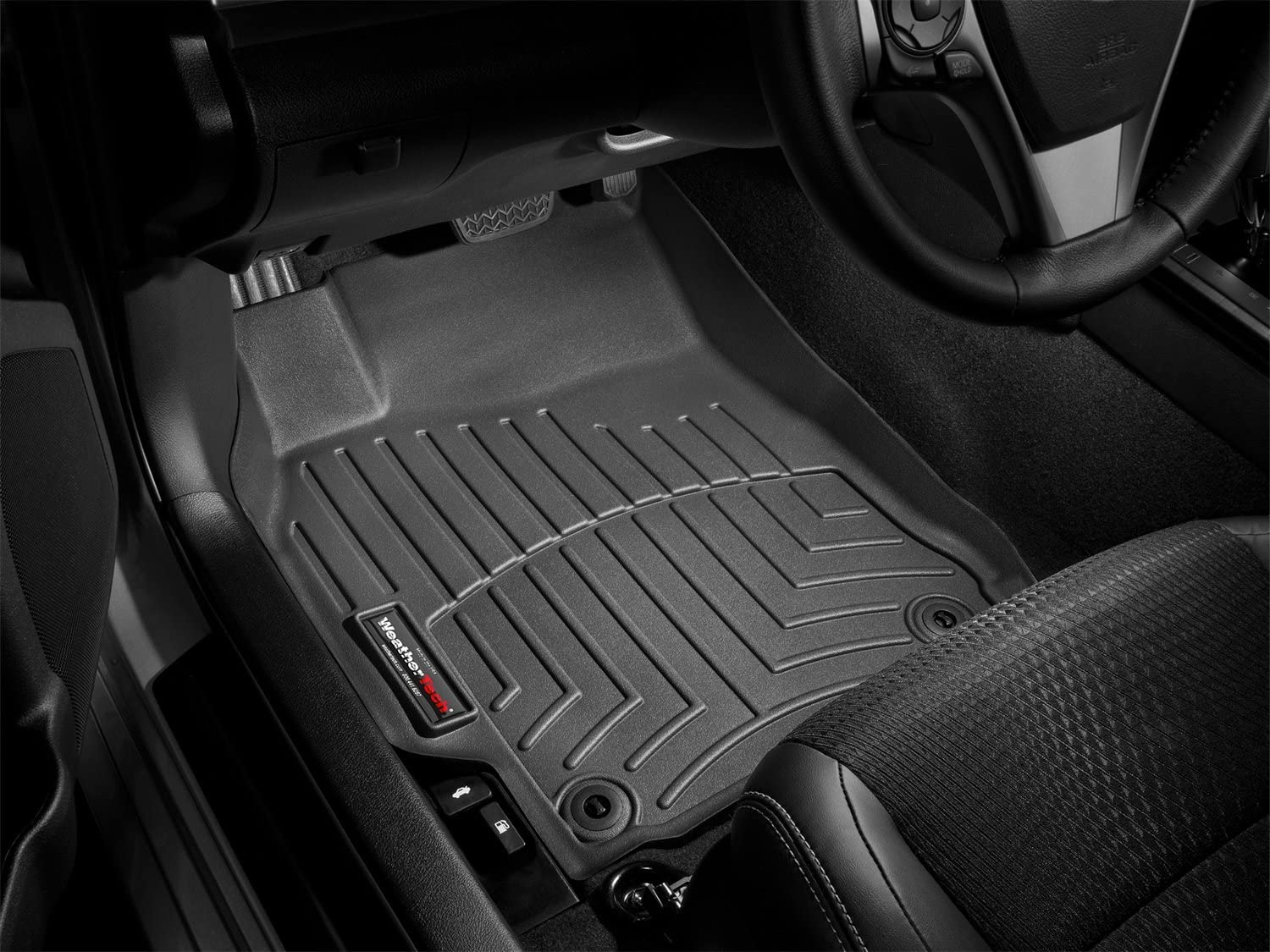 A really quick way to spruce up your interior is a brand new set of floor mats. Besides the new look, a good set of floor mats will also protect your carpets from snow, mud, and anything else that may end up inside your truck.
WeatherTech offers some solid options in floor mats for the Tundra, which are built to handle all kinds of weather and are guaranteed to fit your truck.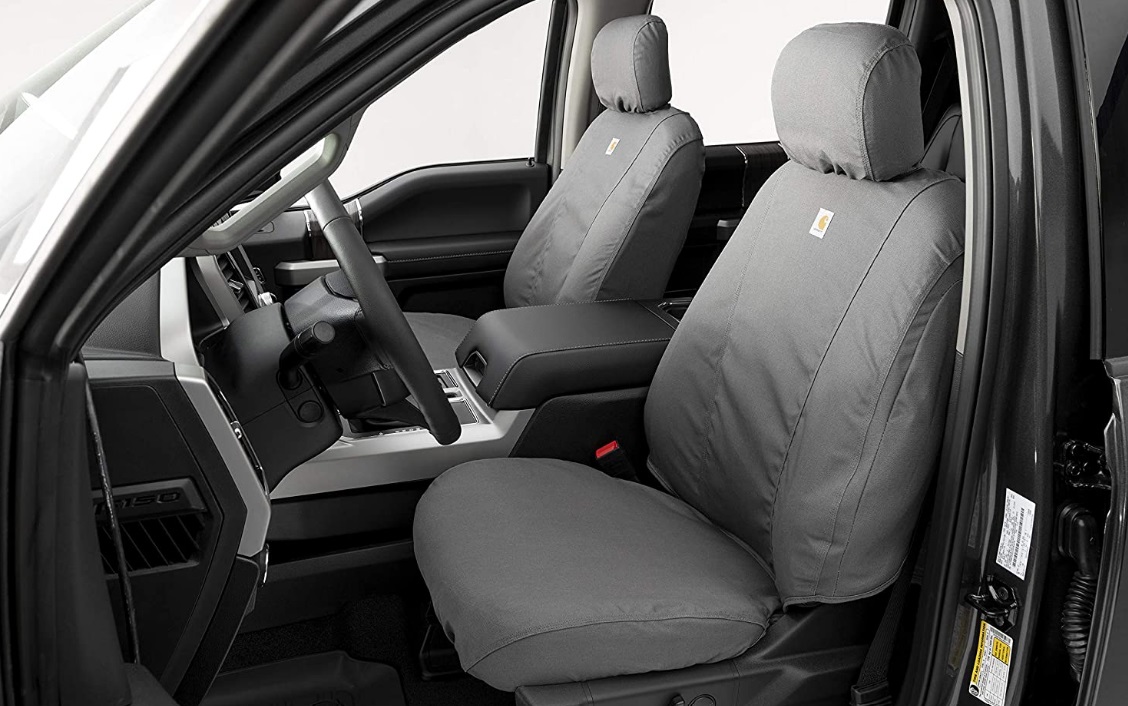 Second to floor mats, seat covers bear the brunt of the wear and tear, and this goes double for a truck which tends to be used as a working tool. With the age of a 2000 Toyota Tundra, it's likely the upholstery would be looking a little tired by this point.
Fortunately, a new set of seat covers is a great way to spruce up your interior without breaking the bank. Amazon has a lot of options for seat covers for the Tundra and looking through the various options would surprise you due to the wide choice.
I feel that Covercraft offers an option that strikes a good balance of durability and value.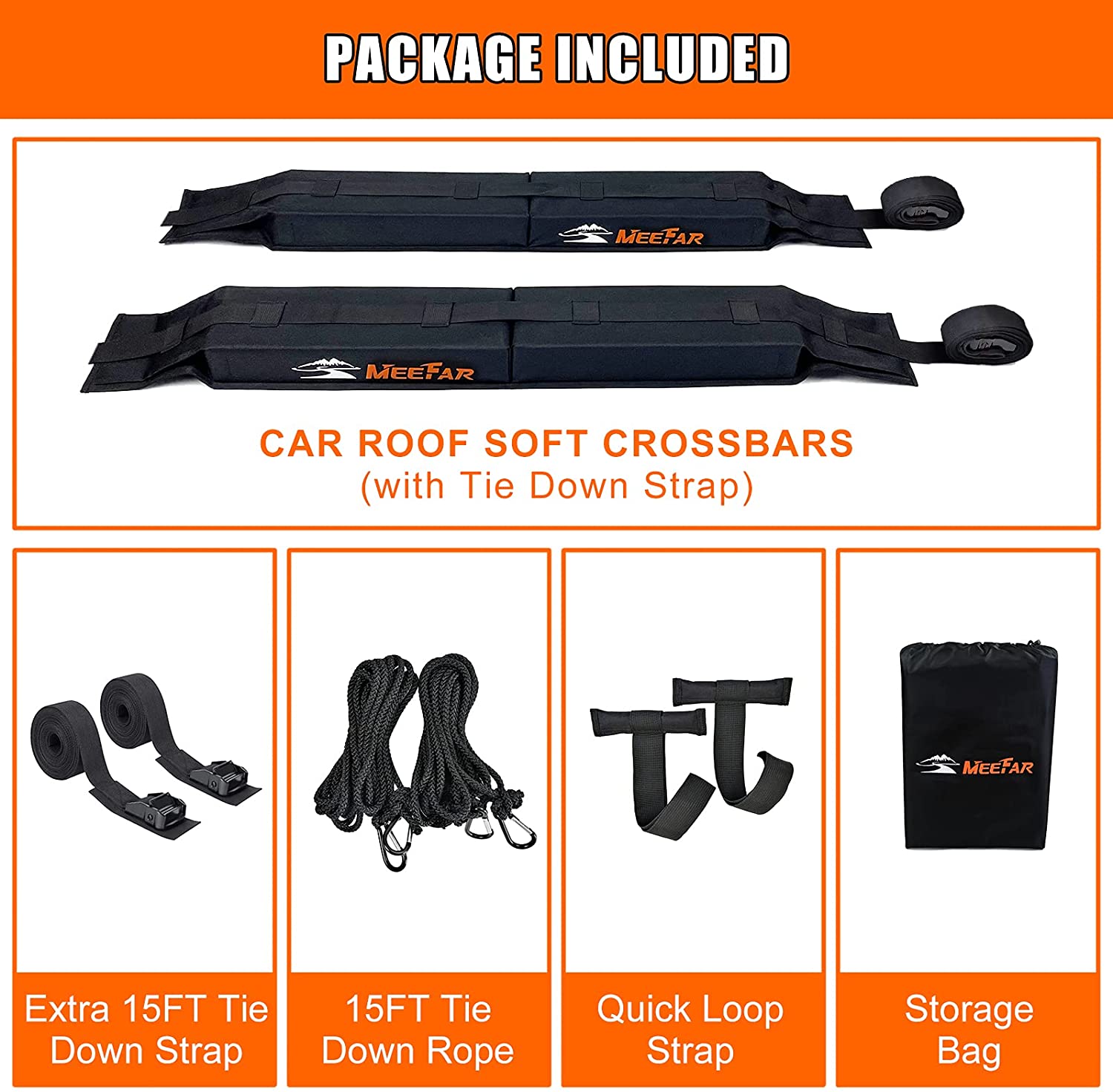 A roof rack is a great accessory for a truck to increase its usability and mobility further. There are various types to consider, from open basket type ones to fully sealed boxes.
It's best to consider your specific requirement and select a rack that suits your needs. Don't forget to check the mounting of the rack and cargo for optimum safety!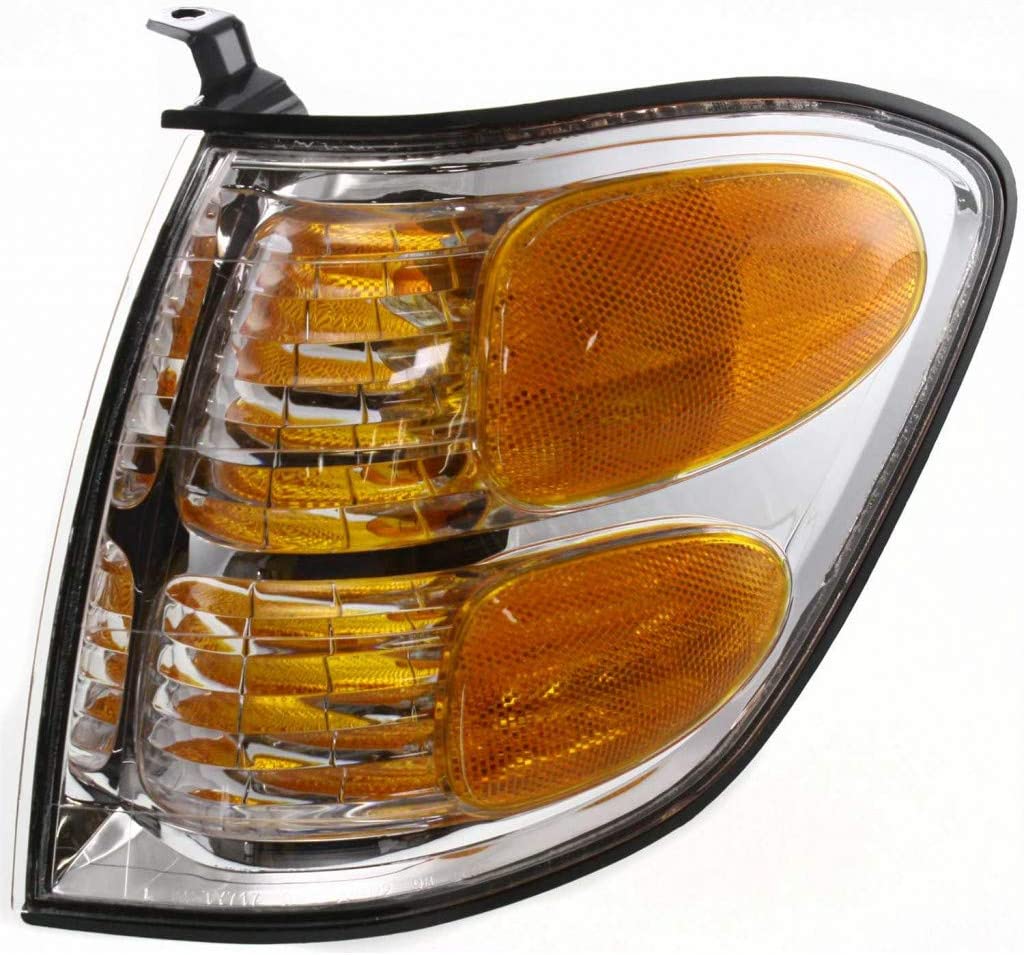 While refurbished or aftermarket parts are abundant, finding brand new factory parts is nigh impossible due to the age of the vehicle and the fact that parts manufacturing by Toyota ceased more than a decade ago for the first generation Tundra.
However, good quality aftermarket parts should do just as well as the factory part. For example, these signal lights are not made by Toyota, but appear to be as good quality as those that left the factory.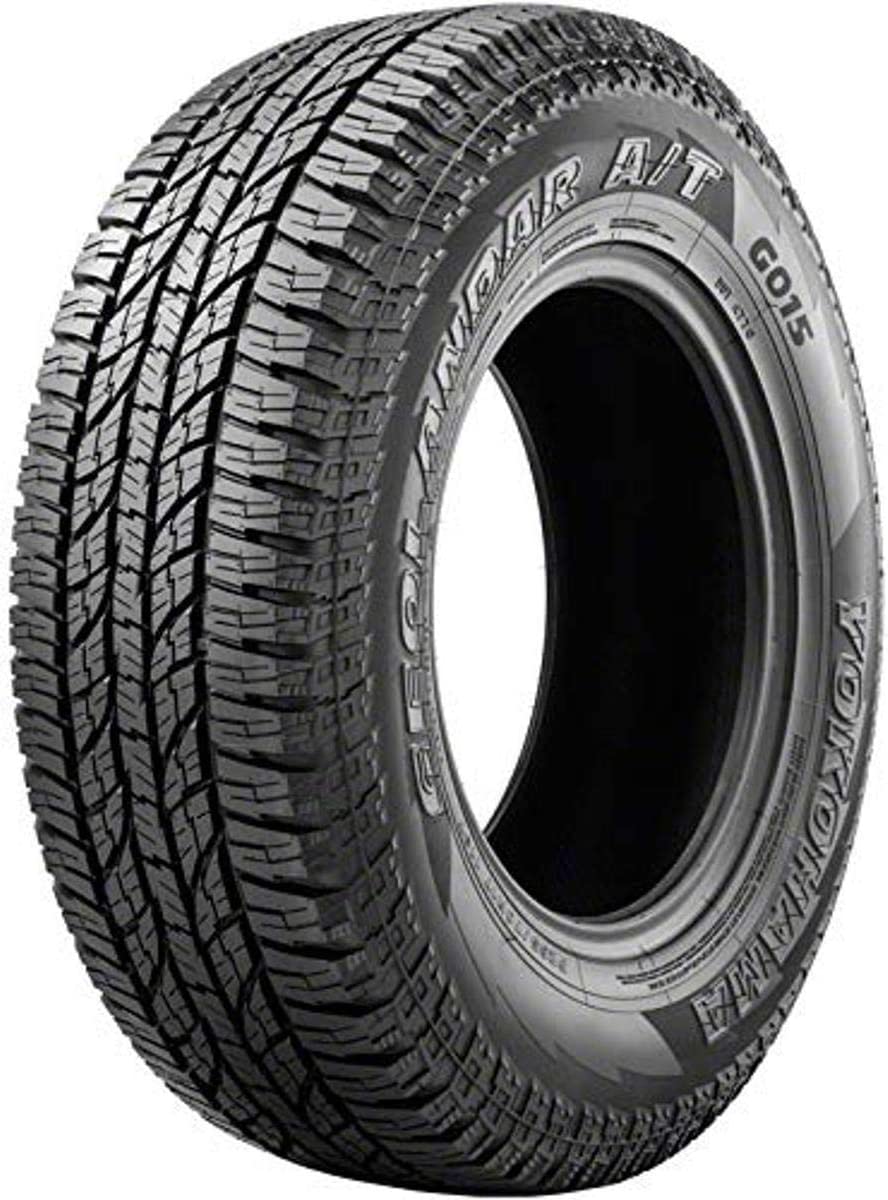 The first-generation Tundra can accommodate P245/70R16 tires for the 4X2, while the 4X4 can accommodate P245/70R16 or P265/70R16 rubbers on the 16" wheels. Tyre choice depends on the use you intend to put your truck to.
If you will be driving on poor roads most of the time, with some off roading thrown in, an All Terrain Tire like the Yokohama Geolandar GO15 will be most suitable for you.
However, I've found that if most of your running is spent on tarmac, a highway-focused tire will be quieter and more comfortable. The Yokohama Geolandar GO56 has shown to have good all-round performance for this.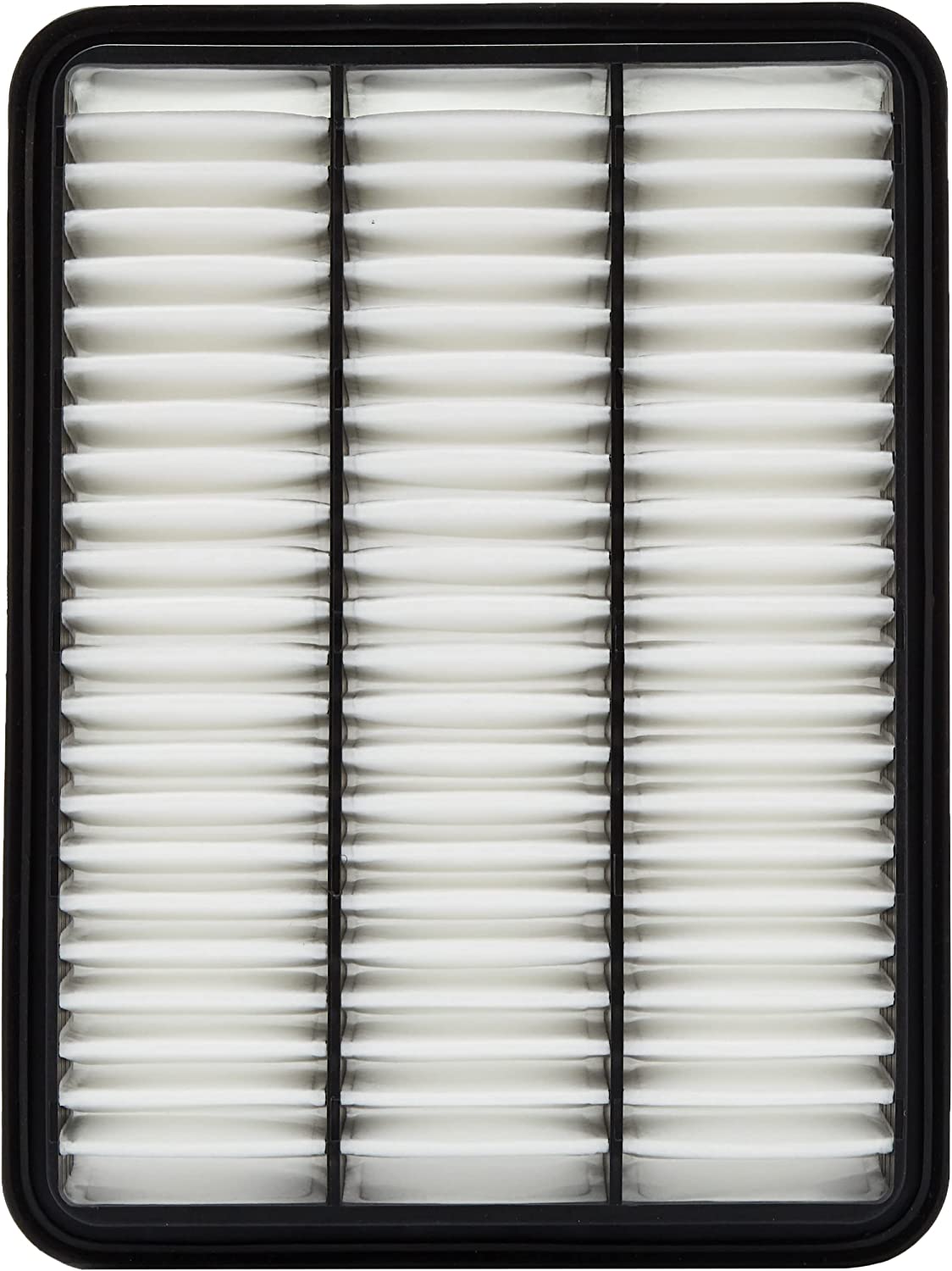 A definite necessity for any vehicle is the air filter. A good quality replacement for the 2000 Toyota Tundra can be obtained from all good parts retailers, even the ones online.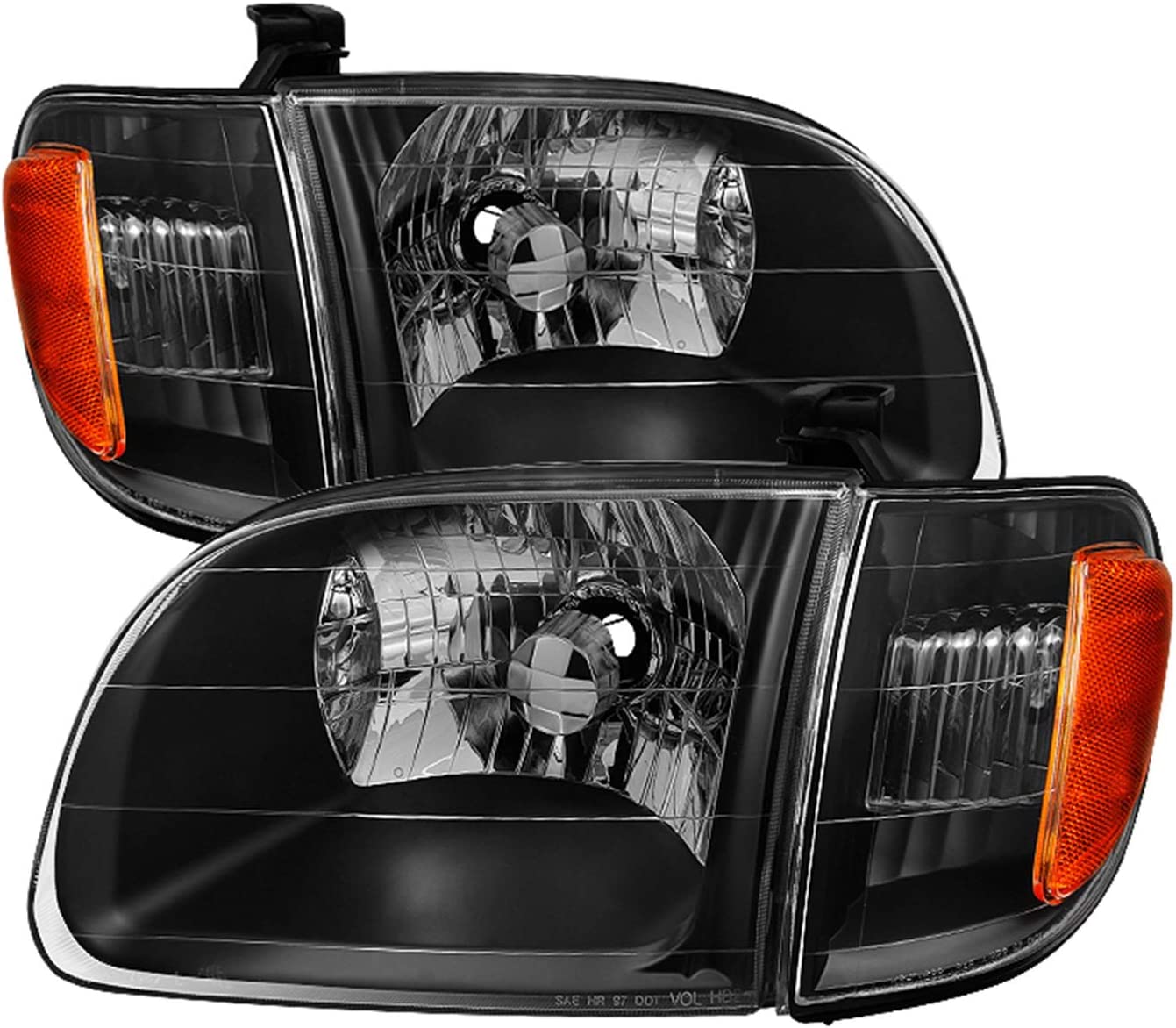 As mentioned earlier, finding OEM parts for the 2000 Tundra will be somewhat difficult and quite expensive. Luckily many aftermarket suppliers fill that gap with their products. Amazon.com has a range of options available for you to pick from.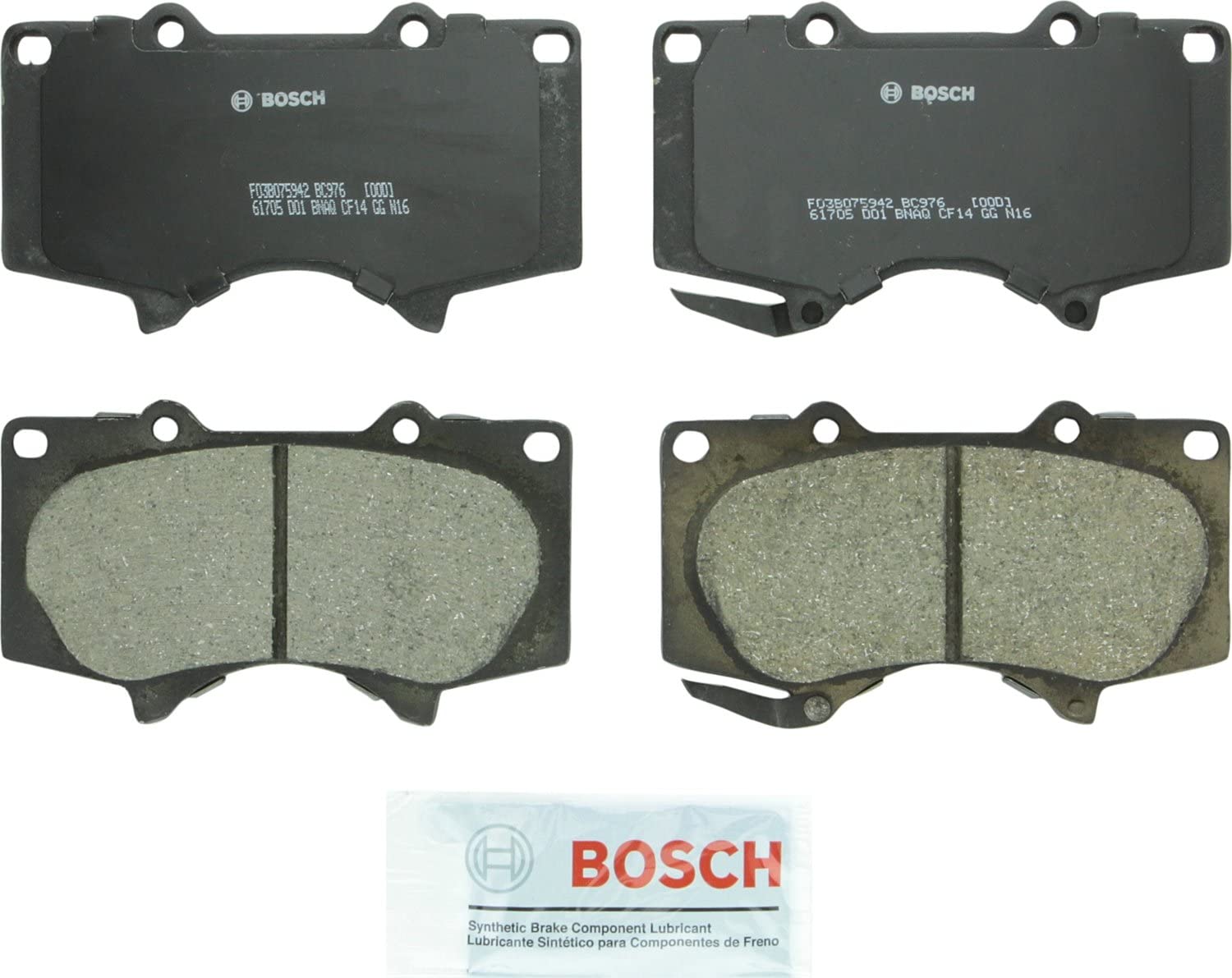 A good set of brake pads is vitally important for a heavy truck like the Tundra. These Bosch quietcast premium pads are a good replacement for the OEM part and should last a long time.
Remember to check the condition of your discs at every pad change too!
2000 Toyota Tundra Engine Lubrication
The below provides an insight into the amount of engine oil the 2000 Toyota Tundra utilizes. Recommended oil grade is API grade SJ, "Energy Conserving," or ILSAC multigrade engine oil is recommended.
5VZ- FE engine V6

With filter 5.5 qt
Without filter 5.2 qt

2UZ- FE engine V8

With filter 6.4 qt
Without filter 6.0 qt
2000 Toyota Tundra Modifications
With a bit of shopping online, you can find a wide range of modification options to make your 2000 Toyota Tundra a completely different beast.
From a simple set of spacers under the coil springs to increase the ground clearance, to the more elaborate lift kits, extra lights, and custom bumpers, the range is vast.
Follow us as we give you a few ideas on what you can do to your Tundra.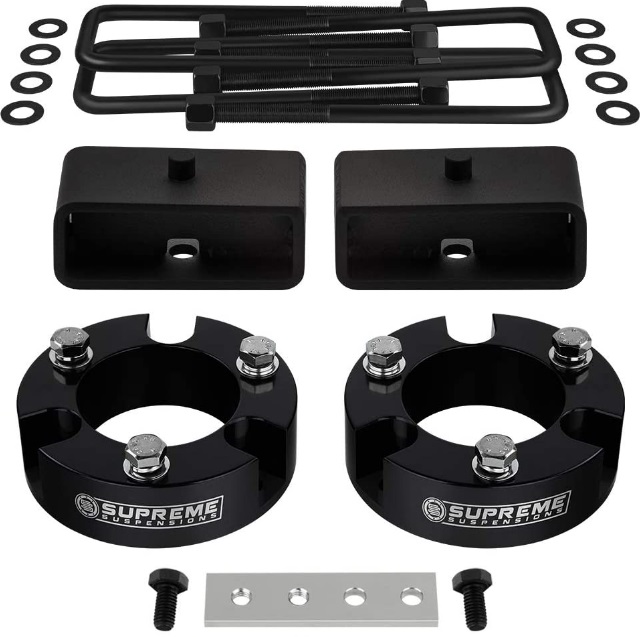 The #1 mod that most people will want to add is a lift or leveling kit to their truck; stock height is dull, and nothing looks more fantastic as towering over ordinary cars. A wide range of choices in height can be selected but the optimum for a balance of on and off-road performance is a 2- or 3-inch lift.
Supreme Suspensions offers this simple spacer kit for a basic lift, while this kit from WULF includes extended rear shocks to give you the optimum driving feel.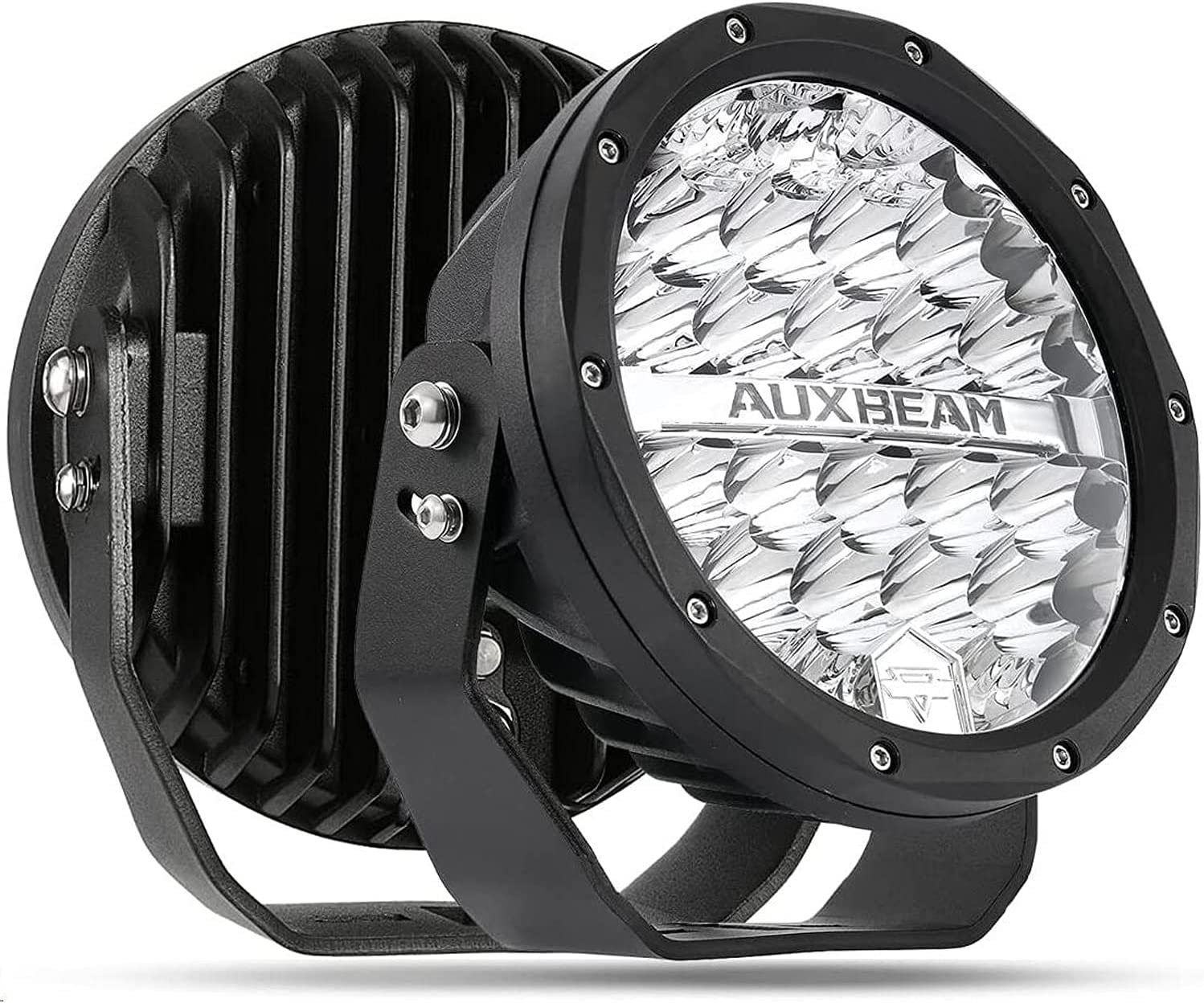 If you're into off-roading at night down trails in the middle of nowhere, your stock headlights are just not enough to light your way, so good extra lighting can be a lifesaver.
These 7-inch round LED lights are a good basic setup for an upgrade over only your headlights. If you want something more powerful, this 20-inch light bar will really light up your path.
For the ultimate lighting that can almost turn day into night, a combo like this one will really give maximum lighting punch.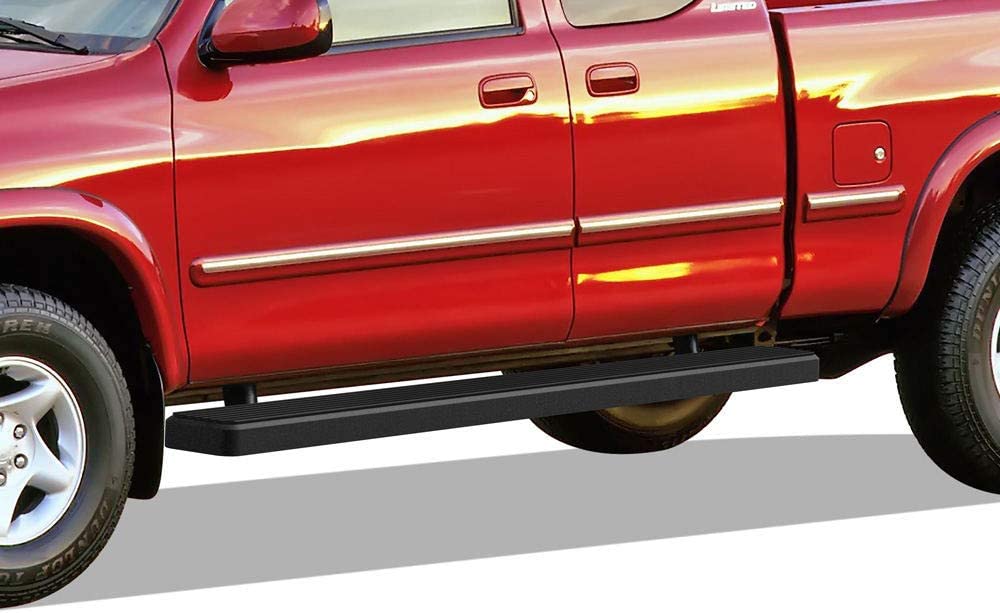 A good set of side steps will certainly help make access easier to your Tundra, especially if a lift kit is fitted. These APS iBoard units are a great example of how such a product should be.
Built of aluminum with a wide shape and non-slip pads, they will definitely make your life easier.
2000 Toyota Tundra Maintenance Schedule
As a soon-to-be owner of a used 2000 Toyota Tundra, it is crucial to keep on top of the maintenance of the truck. A well-maintained Tundra can take you for many miles more past the 300,000-mile mark.
Below is a summary of the expected maintenance schedule
Oil Change – Engine
Every 5,000 Miles
Tire Rotation and Condition Check
Check Fluid Levels
Lubricate propeller shaft
Re-torque propeller shaft
Replace the air filter
Every 30,000 Miles
Replace cabin air filter (check every 5,000 miles for dirt)
Replace transmission oil (check every 5,000 miles for dirt)
Replace transfer case oil (T4 or 60-90k for WS)
Replace differential oil
Replace engine coolant
Replace timing/serpentine belt
Every 60,000 Miles
Replace spark plugs every
Every 90,000 Miles
Every 2-3 Years (24,000-36,000 Miles)
• Every 2-3 years or 24,000-36,000 miles
2000 Toyota Tundra Recalls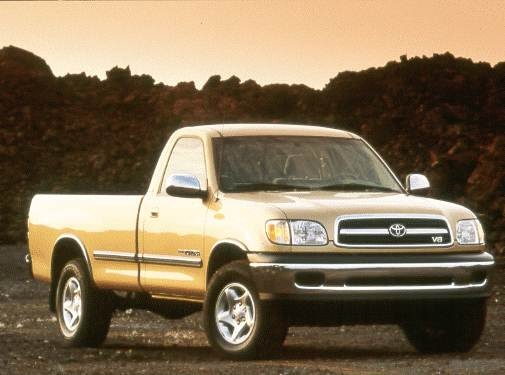 The NHTSA has had nine recalls for the Tundra throughout its lifetime. The most recent was 2009 for rear cross member assembly corrosion, which may cause the separation of the spare tire stowed under the truck bed, which could present a road hazard that could cause a crash.
There was also a recall for replacing headlamps and amber reflectors as the decreased lighting visibility could cause a crash. Also related to lighting, certain Pro-A Motors replacement corner lamps, turn signals, and headlights fail to meet federal safety standards. And AJ Motorsport exterior lighting decreases lighting visibility.
Another recall centered around certain 4X2 Tundras being equipped with irregular alloy wheel upgrades.
For those of you who tow, several recalls surrounding the lighting circuitry were also issues. A short circuit of the trailer hitch wiring harness causes inoperative trailer lights — Toyota trailer wire harness converter prone to short or open circuit thus leading to non-operational trailer lights which might cause a crash. Trailer hitch wiring harness where a short circuit can result in the failure of the converter and trailer lights. Improper molding of the tail light socket may cause the misfunction of the brake/ tail lamps.
While no recall can be taken lightly, it could be reasoned that there has only been one serious recall, with the others being on a lower priority.
2000 Toyota Common Problems
The Toyota Tundra was built with efficiency and reliability in mind and has developed a good reputation for durability. However, nothing is perfect, so the Tundra too has some issues that should be looked out for.
The most significant issue that this generation of Tundra has is the possibility of lower ball joint failure due to excessive wear. This was caused by a manufacturing defect, so the upgraded parts are now available. Since this failure could lead to loss of control and a serious accident, it's vital that you ensure the ball joints are in good condition.
Some other common issues include an audible ticking noise due to a failed exhaust manifold, a faulty air injection pump causing the check engine light and a rough running engine, and transmission slipping due to transmission cooler failure. All of these faults are well documented and can be fixed by competent mechanics.
2000 Toyota Tundra Resale Value
In terms of resale value, Toyota has had a long and storied success rate in the United States. The value of any Toyota usually holds well over its lifetime. I would consider the 2000 Toyota Tundra, to have a current resale value of as much as $13,999. That is quite strong compared to competitors, and thanks to the durability of the Tundra, you can be sure that your investment in a 2000 Toyota Tundra will hold its value and still give you the satisfaction of driving it for many more miles to come.
2000 Toyota Tundra Frequently Asked Questions
Question: Which 2000 Toyota Tundra Engine is the Best Choice?
Answer: Compared to some competitors, the range of engines that the Tundra offers is very small, with just the 3.4 L V6 or the 4.7 V8 available. But the good news is that both engines are tough and reliable units that can go on for hundreds of thousands of miles. So either engine still is a good choice as long as it has been maintained well. However, our choice would be the 4.7L V8 as it has much more horsepower (245 compared to 190) and torque (315 lb/ft compared to 220 lb/ft) and has effiency that is only 1-2 mpg less than the V6. So really, going for the V8 is almost a no-brainer!
Question: Is the 2000 Toyota Tundra a Full Sized Truck
Answer: Toyota's previous entry into this category, the T100, was not very successful because it was smaller and less capable than competitors from Ford, Chevy and Dodge/RAM. For this specific reason the Tundra was designed to match or better the trucks from the competition, and as such the Tundra is definitely a full scale member of the full-size truck club.
Question: How Many Miles Will A 2000 Toyota Tundra Last?
Answer: Thanks to the durability and build quality that Toyota is famous for, the Tundra is a good candidate for a vehicle to use for a long time. Owners report that their Tundras have remained reliable well beyond 250,000 miles and some owners have even their Tundras for One Million Miles! The Tundra also ranks as one of the top 10 longest lasting vehicles in America. So it's safe to say that as long as you keep up with the maintenance, your Tundra should last you to 300,000 miles and beyond.
2000 Toyota Tundra Conclusion
As this article makes clear, the 2000 Toyota Tundra is a truck that is built to last a long while. Thanks to this, it makes sense even today as a daily driver and for light work. As long as you maintain it well, the Tundra should easily last for well over 300,000 Miles with minimal issues.
References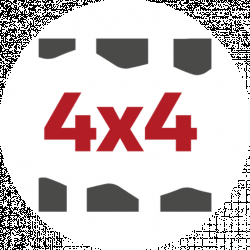 Latest posts by Sam Smith
(see all)