When it comes to suspension and aftermarket parts, there's a huge number of choices out there. For a truck like the Ford F-150, there are numerous options for shocks and springs. Let's start with the Bilstein 5100 for the F-150. In this Bilstein 5100 F150 Review, we'll see how this product a height-adjustable shock absorber designed for better offroad performance, along with the built-in ability to level or raise the front of half-ton trucks and SUVs up to 2.75 inches if so desired. 
Key Features
Monotube technology; this helps ensure better performance and reduced heat buildup in all operating conditions; Monotube means that the shock has an external piston, and a small internal piston attached to that external piston, to push the shock fluid through holes; this is the damping effect. 

They are designed to work with factory suspension. They also work with factory springs and strut mounts, so you can put your OEM springs on these shocks with no issue. Thanks to the height adjustability, they also eliminate the need for additional coil spring spacers, saving you both time and money.

Upside-down monotube technology means that the internal piston is placed at the bottom of the shock body. That, coupled with the larger surface area offered by monotube shocks, allows more damping power and consequently longer life due to the larger piston area. 

The Bilstein 5100 is designed to be unobtrusive, leveling your truck and providing better ride quality without affecting the looks or performance you enjoy.
Pros
Solid upgrade from an OEM shock in terms of ride quality and performance
Relatively inexpensive; around $185 per corner
Will work with most generations of F150 without chassis modification
Does not change the towing or hauling capability of the truck
Cons
While it will work for gentle driving down fire roads, the 5100 is not a shock for rock crawling or desert running; these are not cheap shocks for an offroad build, unfortunately
Shocks for the F150 are generation-specific and front/rear-specific, so one cannot buy 5100s and install them on any generation F150 or any corner; they need to be specifically for the truck
The shocks are also drivetrain specific; you need to buy the 5100 based on generation, front or rear, and RWD or 4WD, further complicating matters.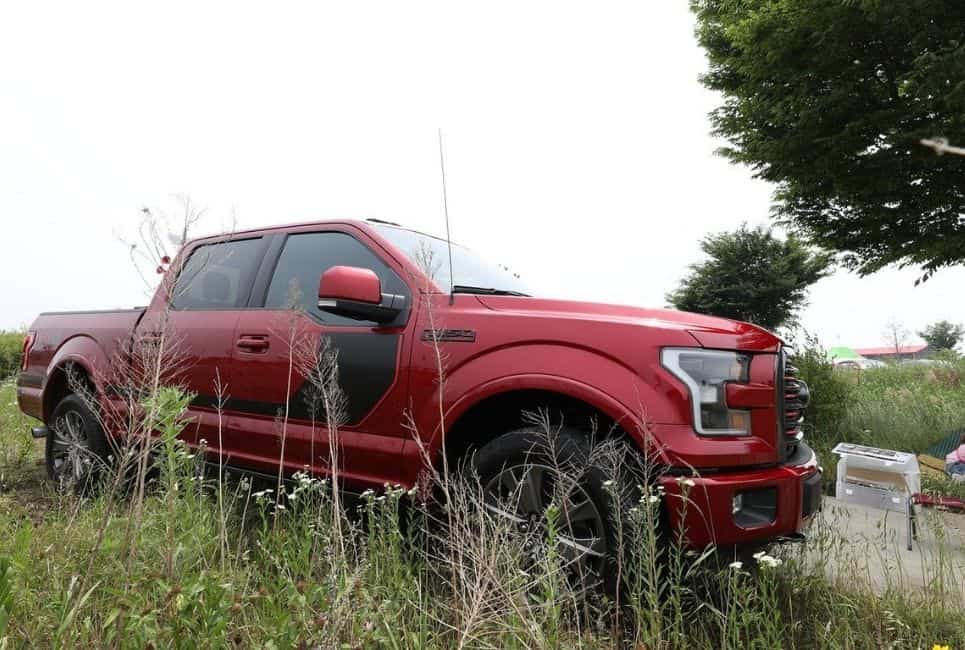 Now that we've gone over the ins and outs of the Bilstein 5100, it's time to see how it pairs with a Ford F150. Now, this is not a shock for railing through the desert at full throttle, nor max angle rock crawling. It is simply meant for leveling along with better ride and control in the dirt or moderate mud trails.
It is worth noting that for F150s, there are two separate kits to buy; one for 4WD models and one for 2WD models. Bilstein will likely release a 2021 version of the 5100 and advises buyers not to use the 2020 model for 2021 F150s. 
That being said, the 5100 shocks front and rear are a big improvement to the ride quality of just about any F150. One thing to keep in mind is that there may be a shortage of 5100 shocks for the front of the truck as many people simply buy them to level the front end for better looks, not necessarily ride quality.
The 5100 shock does settle down the rear of the truck, and prevent it from bouncing excessively over railroad crossings, potholes and speed bumps, leading to a much more comfortable and controlled ride overall. Paired with an aftermarket sway bar, they could lead to much better handling as well. 
There are specific generations of 5100 shock absorbers made for specific model years of the F150, and that can affect ride quality. You need the right generation of 5100 for your truck; while a different generation may fit, having the wrong one can make the truck feel unsettled and jittery. Things like shock valving and weight change from generation to generation, so no two are the same.
As the Bilstein 5100 is a shock designed to provide leveling and improved ride quality, that raises questions over its ability to work. As long as you stick to the capabilities of your Ford F150 or other Ford truck, you should have no issues. 
Some people combine these shocks with airbags for towing trailers or hauling heavy objects, and if you do that, you must deflate the bags when you are not hauling/towing. Otherwise, the suspension cannot flex properly, and the truck will ride rougher. However, if you do not have bump stops in the rear suspension, leave 8-10 psi in the bags to prevent the bags from getting scratched and smashed against the mounts/frame. 
Overall, the Bilstein 5100s are a good upgrade for an F150 to improve the ride quality and allow for leveling capability in the front and rear. They're not shocks for rock crawling or desert racing, more to improve the way a truck drives on the street. In that light, then, they are a solid purchase. 
Bilstein 5100: Should I Buy It?
The Bilstein 5100 is a good shock for leveling your truck and improving ride quality on the street. It also smooths out the truck while working and makes driving dirt roads easier. If that is what you're looking for, then this is the shock absorber for you.  However, if you want to do more serious offroad driving, then you will want to look elsewhere.
Alternatives to Buy
The Pro Comp Pro Runner is half the price of the 5100, and it will fit any Ford F-Series pickup made from 2009-present, allowing for the drivetrain of course. It is also meant to be more of a street shock, although it does have the capability to do more serious offroading if need be. Both the Pro Runner and the 5100 are close, but the Pro Runner does not suffer from the same supply issues, as a heads up.
Pro Comp Pro Runner | Amazon
Pro Comps Pro Runner Monotube Shocks are designed specifically for late-model trucks, Jeeps and SUVs.
Buy at Amazon
We earn a commission if you make a purchase, at no additional cost to you.
10/02/2023 02:29 am GMT
Fox Shocks | Amazon
Fox Shocks 883-09-153 Rear Shock Absorber Fits Ford F-150.
Buy at Amazon
We earn a commission if you make a purchase, at no additional cost to you.
10/02/2023 12:01 am GMT
Fox is known for making shock absorbers for race trucks, and they make a range of them for the Ford F150, although they do not make shocks for pre-1997 F150s, unless you are willing to adapt newer shocks to an old truck. While Fox shocks are much more expensive compared to the Bilstein 5100, they are well worth the money if you want to tow and offroad more seriously.
King makes some of the best shock absorbers around; they have several models that will fit an F150, whether that be a new model or a slightly older generation. They are also end-specific, but they are very high quality and worth the price. However, they are also expensive. These are also more for serious offroading as opposed to a simple leveling shock, so if you just want your truck to look nice, save some money.
King Shocks | Amazon
King OEM performance kit custom tuned to provide your Ford with unparalleled levels of performance and ride quality.
Buy at Amazon
We earn a commission if you make a purchase, at no additional cost to you.
10/02/2023 03:51 am GMT
Rough Country 2" Leveling Kit | Amazon
Lift and Level your F-150 with Rough Country's new, head-turning Lifted Front Struts and Rear Block Kit. Take your truck to new heights while preserving ride quality with Rough Country's N3 Performance Lifted Struts.
Buy at Amazon
We earn a commission if you make a purchase, at no additional cost to you.
10/02/2023 03:41 am GMT
Rough Country is a popular brand in the truck community, and they make high-quality suspension systems for many trucks, including the F150. One good shock is the Vertex Coilover, which is designed to work with leveling/lift kits. It features external reservoirs and other levels of adjustment. It is front/rear and 2WD/4WD specific, but it will work with most generations of F150.
Bilstein 5100 F150 Review: FAQs
Question: My truck is RWD. Can I fit shocks for the 4WD model or do I need separate ones?
Answer: You need separate shocks for RWD trucks; there are different kits depending on the drivetrain. 
Question: Are these good for frequent towing and offroading?
Answer: It depends. Within the capabilities of your F150, these shocks are great, and as long as your offroading means driving down a dirt road to a campsite, then you'll be fine. For heavy offroading or overlanding, however, you'll want to look elsewhere.
Question: Are these shocks worth the money?
Answer: At around $185 per corner, they are not the cheapest shocks, but not the most expensive either. As a device for improving ride and handling on your truck, they are worth the price of installation.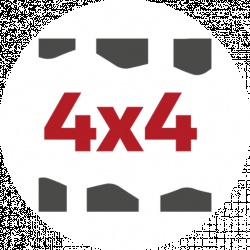 Latest posts by 4x4 Reports Team
(see all)