Were you aware that in 2016 there were an estimated 125,397 Jeep Patriots sold, with an approximated 40,735 sold in 2017? Even though the Jeep Patriot was officially discontinued in 2017, it is still one of the brand's best models. To date, many people still seek second-hand Jeep Patriots because of their reliability, dependability, and versatility. 
In my opinion, the Jeep Patriot is one of the best vehicles ever manufactured. I used to own one and had time to test various tire brands on different terrains and during varying weather conditions over the years. That's why I have a solid grasp on which tire brands and types suit the Jeep Patriot the best. 
If you have a jeep patriot and are concerned that you won't be able to source quality tires for it, you needn't worry. This is because even though this model is discontinued, many leading tire brands like Bridgestone, Continental, and Michelin still manufacture tires for the Jeep patriot. 
To help you find the perfect set of tires for your Jeep Patriot, we'll tell you everything you need to know about a few of the best Jeep Patriot tires you could choose for your beloved crossover SUV. Many of these tires can handle various terrains and weather conditions, and we're sure there is at least one set with a price that will suit your budget. 
So without further ado, let's dive into the pros and cons alongside examining the best tires and related Jeep Patriot tire questions. 
Bottom Line Up Front
Although there are many great tires for the Jeep Patriot, the best one, in my opinion, is the General Altimax RT43. This tire is one of the most durable and can handle any terrain thrown at it. After all, you can't go wrong with an incredibly long-lasting tread and cushioning that ensures a smooth ride. 
Jeep Patriot Overview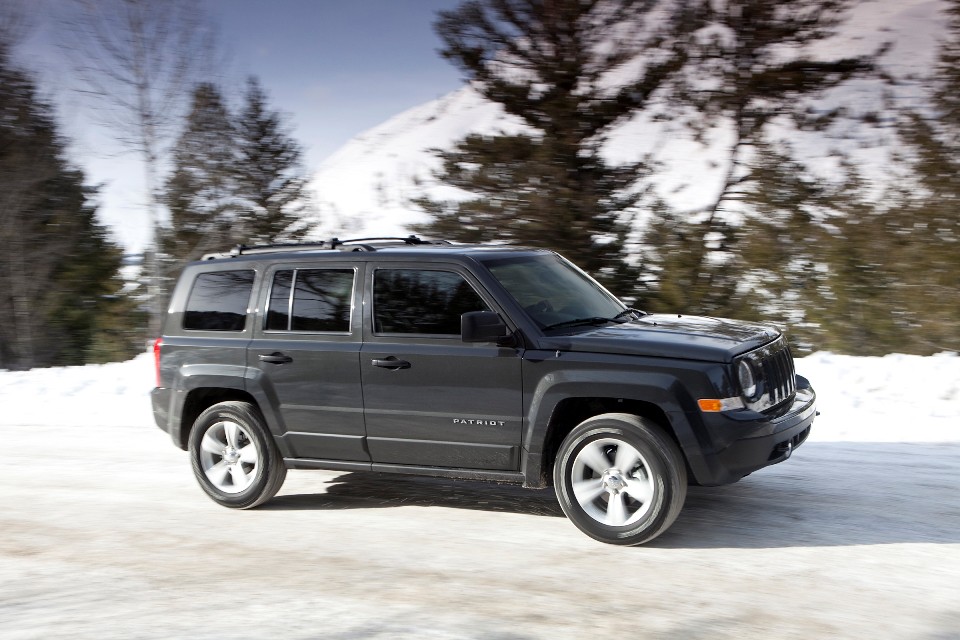 Before we get into the much anticipated nitty gritty about the best tires for a Jeep Patriot, we thought we would give you a rundown of this model. If you already own a Jeep Patriot, you might want to continue scrolling to the best tires section, but if you're considering purchasing a second-hand model, you might want to read on. After all, knowing everything you can about Jeep Patriot is important before deciding once and for all if you should get behind the wheel of one of these models. 
Specifications
Firstly, the Jeep Patriot is mechanically similar to the Jeep Compass but differs from the Compass and other Jeep models because it is the most 'car-like' model Jeep has created. Jeep outfitted the Patriot with a quick ratio rack and pinion steering, a MacPherson strut front suspension, and a rear multi-link setup, a testament to this aesthetic car-like style. Not to mention that this model is only 174 inches in length, making it incredibly suitable for urban driving; trust me, I know.
In addition, the Jeep Patriot is an impressively fuel-efficient model and provides the power drivers crave with either of its four-cylinder engines equipped. If you have or choose to buy a front-wheel drive model, you can expect a horsepower rating of 158 with the 2.0-liter 4-cylinder engine. In contrast, the standard Patriot models have a 2.4 liter 4 cylinder engine that can produce a horsepower rating of 172. You just know which one I had. 
Features
Even though the Jeep Patriot is a very car-like vehicle, it isn't to be trifled with off-road. The Freedom Drive I and Freedom Drive II stuck to their roots and can take you on as many off-road adventures as your heart desires. These vehicles possess features that allow them to safely wade through snow and mud without losing the power Jeeps are known for. 
Some of the renowned features the Patriot is known for are its Hill Descent Control and Brake Traction Control, which help drivers climb steep, slippery slopes. They also have electronic stability control, anti-lock brakes, and rough road mode. Yet, the features that many like the most are the UConnect tunes system, heated power-adjustable seats, sunroof, cruise control, and keyless entry, depending on which trim is chosen.
Selection Criteria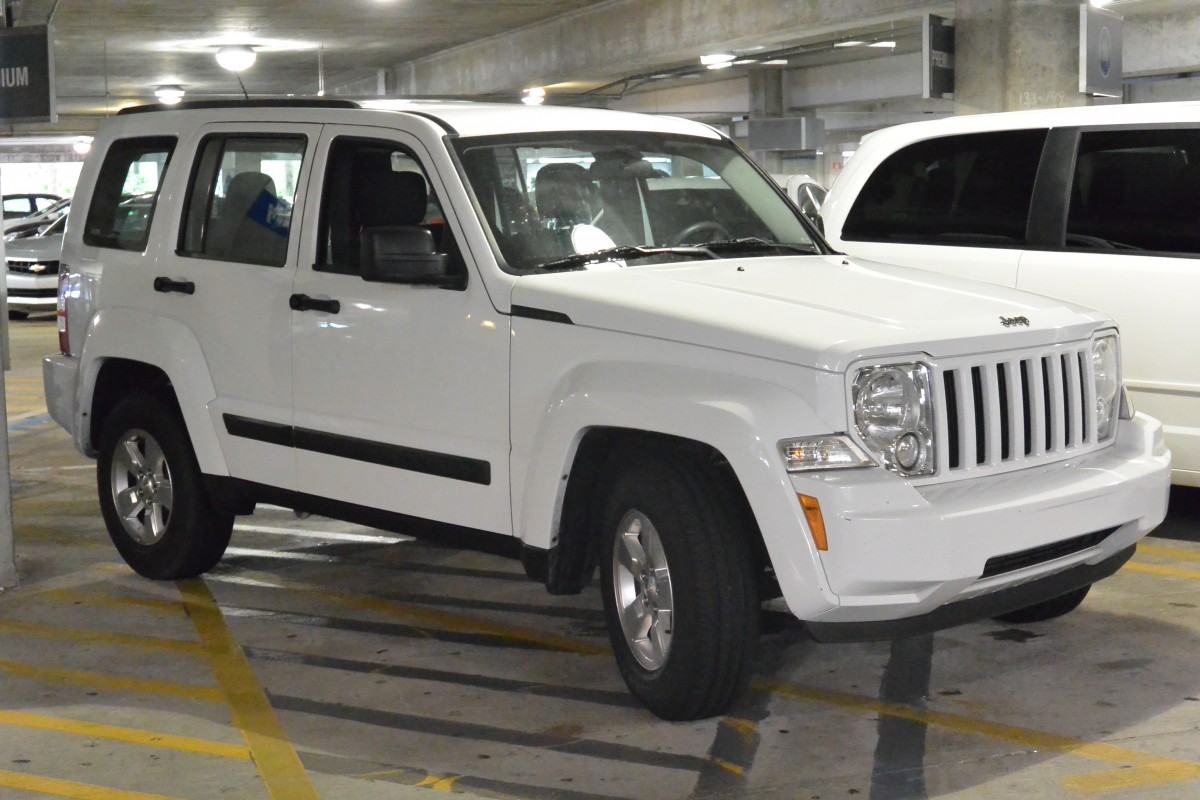 Putting the wrong tires on your Jeep Patriot can be a recipe for disaster; trust me, I know. With bad tires equipped, you risk wasting money and putting your safety at risk. 
For example, buying a cheaper tire might be beneficial in the short run and not heavy on your pocket. Yet, in the long run, you'll have to fork out more money when the tread has proven ineffective a few months later. 
Additionally, if you buy inferior tires and install them, your risk a blow out which could cause an accident and hurt you, your passengers, and other people on the road. Purchasing premium quality tires might not make you risk-free, but it will lessen the likelihood of you wasting money and injuring yourself and others. 
So, let's look at what features you need to look for if you're trying to find the best Jeep Patriot tire for your vehicle. 
Longevity:

You need to find a tire that isn't going to lose its tread within a few months or even a year. Your tires should last you between two to three years, so it's best to purchase a reliable brand known for producing tires with rubber treads that last. 

Grip And Traction:

If a tire doesn't have enough grip and traction on different surfaces and during different weather conditions, you'll slip and slide across the road. That's why you need to get a tire that's going to handle all the terrain you plan on traversing. 

Fuel Efficiency:

Some tires give worse fuel efficiency than others because they create more drag on the road or are heavier. This means that when choosing a tire for your Jeep Patriot, you need to find one that is the right size for your truck if you want not to spend a fortune on fuel. You also should try and find a tire specifically made to be fuel efficient. 

Comfort:

You likely don't want to drive for hours on end in an uncomfortable Patriot, especially if you're going over bumpy terrain. That's why you need to choose a tire that is designed to be comfortable. Many tires offer specific comfort technology, so it's best to choose one of these if you don't want to feel every bump on the road.

Handling:

It might not seem significant, but a good tire will have superb handling capabilities. Suppose you purchase a tire known for giving drivers excellent handling capabilities. In that case, you know you will be able to take corners easily and traverse tight spots without worrying about drifting across the road.
My Top Picks at a Glance
What Are The Five Best Jeep Patriot Tires? 
Now that you know more about the Jeep Patriot, it's time to discuss the five best tire options for these models. We have discussed everything you should know about each to make a well-informed decision about which is best for your model.
If you traverse different terrains or plan to, you need a set of all-terrain tires that aren't going to slip by providing you with the traction you need. One of the few tires that can do this for the Jeep Patriot is the Falken Wildpeak A/T Trail. 
These tires have the strength to keep you on the road or trail where you belong. This all-terrain tire has been specifically engineered for SUV crossovers which is why it possesses wet and dry traction capabilities. 
Unlike other all-terrain tires, the Falken Wildpeak A/T Trail has been engineered to deliver enhanced handling and incredible durability by complementing the unibody construction of your Patriot. These tires are made of enriched silica compound that is cleverly molded into a useful symmetric pattern to contend with different terrains, weather conditions, and temperatures. 
Thanks to the edges and notches of the independent tread blocks alongside the high silica compound, the Wildpeak A/T Trail tires provide superior wet traction. You also won't need to worry about standing water as these tires are more than capable with their wide circumferential grooves, deep tread depths, and open shoulders. 
Moreover, what I loved the most about these rugged tires is that they have over-the-shoulder ribs and 3D Canyon sipes that interlock. This special design prevents punctures from the terrain you might encounter with your Patriot and ensures stability.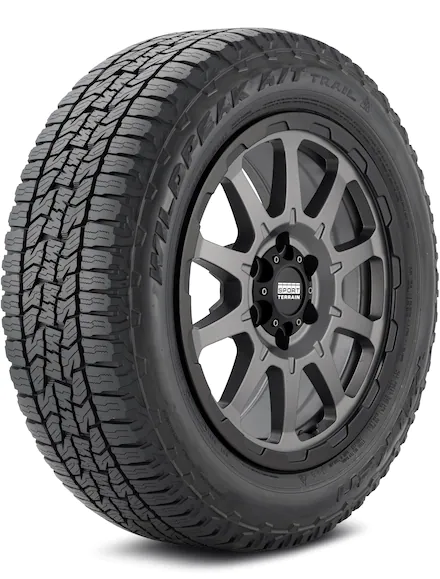 Pros
Provides superior traction on wet and dry roads.

Superb handling and braking capabilities.

Durable and strong. 

Offers a five-year treadwear warranty.
Cons
It's not suitable for driving on dry ice. 

More expensive than alternatives.

Slightly noisier than other comparable tires.
Continental is a German tire company that has been around since 1871, so it makes sense that they manufacture quality tires that many want to own. Unsurprisingly, one of the best Continental tires for your Jeep Patriot is the CrossContact LX25. 
If you're looking for a tire that will ensure you experience a comfortable drive every time you take a trip, this is the tire for you. However, you should note that choosing the CrossContact LX25 for your Patriot will mean you sacrifice some performance to gain comfort. In my opinion, this isn't a huge disadvantage as I would rather be comfortable while driving. 
Yet, what makes this tire worth purchasing? According to Continental, the CrossContact LX25 has various features that make it worth purchasing. For example, these tires are more responsive to steering than other brands, thanks to their symmetrical pattern tread. In addition, it's believed that the stiffened blocks allow for increased stability while driving on a highway because they work in conjunction with the tread pattern. 
You can also count on these phenomenal tires to provide a comfortable driving experience during wet or snowy conditions. The CrossContact LX25 tires feature the impressive Continental Traction Grooves that provide excellent aquaplaning resistance. These four grooves provide these tires with significantly more biting edges, which is why they have more traction in non-dry conditions to afford you comfort. 
Another reason these tires are worth outfitting your Patriot with is that they have superb cornering grip. This means you can drive more aggressively without worrying about the tires slipping while driving around tight corners. These tires absorb bumps efficiently and mute vibrations on less than stellar roads.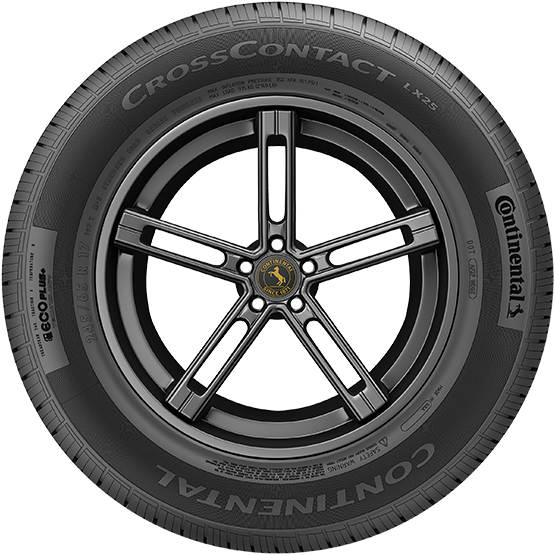 Pros
Features the acclaimed Comfort Ride Technology.

Noise levels with this tire are very low. 

It's a premium quality touring tire.
Cons
Doesn't provide much feedback through the Patriot's steering wheel. 

Does not drive like a high-performance tire.

Costs more than other comparable tires.
There's nothing quite like driving during the winter in a Jeep Patriot. If you plan on driving in your Patriot throughout winter, you must ensure you outfit your car with the correct winter tires. After all, if you have the wrong tires on and have to drive through rain or snow frequently, you're far more likely to get into an accident. 
One of the tires I found to be the best during the winter for my Patriot was the Bridgestone Blizzak WS90 tires. These tires will guarantee you experience a smooth ride when traveling over snow, ice, and slush because it has the grip needed to keep you safely in your lane. 
Ultimately, the tread compound on these tires allows for more contact with the road, which improves your vehicle's performance on the ice. You should also note that these tires have been specially engineered to provide superb stopping power without causing your vehicle to skid or slide across the road. 
I also love that the Bridgestone Blizzak WS90 tires utilize the brand's patented multicell technology to provide secure handling with improved road grip. Another reason why these tires are made for winter traveling is that they feature 30% more block stiffness and 30% more block stiffness in their tread pattern, which ensures you have an extra season of wear! Depending on how you drive with your Jeep Patriot, you could enjoy a second winter season with the same set of tires.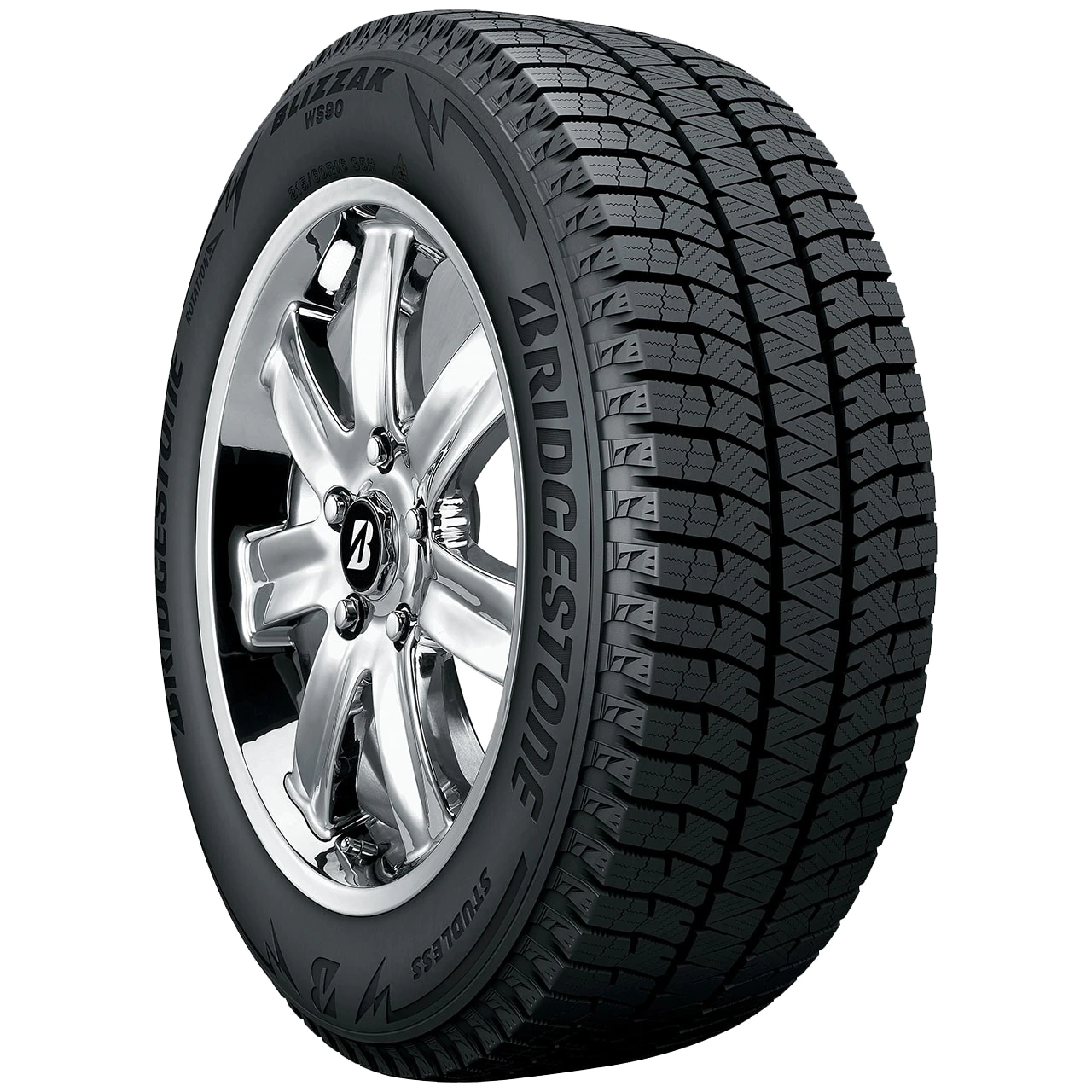 Pros
Block stiffness ensures these tires are responsive.

Great for driving over ice, snow, and slush. 

They provide superior winter driving handling and improved road grip.
Cons
They are very noisy and create a droning and whining sound. 
Although most tires are durable, some are more durable than others. When I planned a year-long road trip across various terrains, I searched long and hard for a set of durable tires that would withstand my travels in my Jeep patriot. 
Fortunately, after nearly a month of searching, I came across the general Altimax RT43 tires, and outfitting them was the best decision I made during that year of traveling.
The General Altimax RT43 tires are the replacement for the Altimax RT tires, and they are far superior in every way. These tires feature an incredibly long-lasting tread because the brand has invested heavily in creating one of the most durable tires available on the market currently. 
Unlike their predecessors, the Altimax RT43 tires offer drivers improved handling and significantly better traction. They are made for dry conditions but do well during wet conditions too.
Unlike many competitors, these tires feature anti-slip technology in conjunction with a symmetric tread pattern and a high-tech twin cushion silica design. This combination of features allows these tires to deliver a comfortable ride, no matter if you're driving on wet or dry terrain. 
These tires also perform well during rainy conditions because of their circumferential grooves. These grooves help the tire to push water away, resulting in a decreased chance of hydroplaning and improved traction. 
You may also be quite shocked to learn that these tires are still durable even during snowy weather (although they aren't better than most tires made specifically for winter travel). They feature added sipes around the tread, guaranteeing biting edges that help with snow traction. 
Moreover, this tire also features a tire monitor and visual alignment indicators. These features will help you monitor the treadwear and if there are any alignment issues. Lastly, there are also two steel belts inside the General Altimax RT43 tires, and these belts enhance the overall strength and durability of these tires. 
With everything this tire offers Patriot owners, it's unsurprising that the brand is so confident in their product that they offer a 75,000-mile warranty.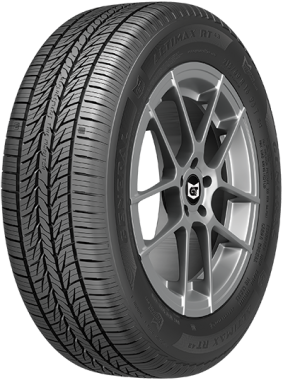 Pros
They have a long-lasting tread.

Reinforced steel bars ensure strength and durability.

Ideal for summer and winter travel.
Cons
Traction on wet surfaces worsens with wear.

Don't turn as well as some competitors. 

Hydroplaning worsens with wear. 
If you need an all-season tire for your Jeep Patriot, you shouldn't look any further than the Michelin Defender T+H tires. Very few premium quality tires can match the performance that these tires offer drivers. Yet, you should know that you will have to fork up a tidy sum (cough…expensive sum…cough) to own these superb tires. 
Immediately after equipping these tires to your Patriot, you will notice that they give the ideal blend of balance and stability without discomfort. These tires are also highly durable and responsive, which is perfect for drivers who like to receive feedback from the road to their steering. 
Interestingly, according to the brand, these tires are the longest lasting in their class (all-season) than their competitors. In addition, they are designed to be one of the safest tires on the market while offering low noise and comfortable driving experiences. 
These tires are known as all-season tires because they feature Michelins IntelliSipe technology. This technology maximizes biting edges to ensure you have exceptional grip and control during all seasons. There are also rain grooves built into the treads of these tires to prevent hydroplaning. This means that no matter where your exciting travels take you and regardless of the season, you can trust your Patriot to handle any road comfortably.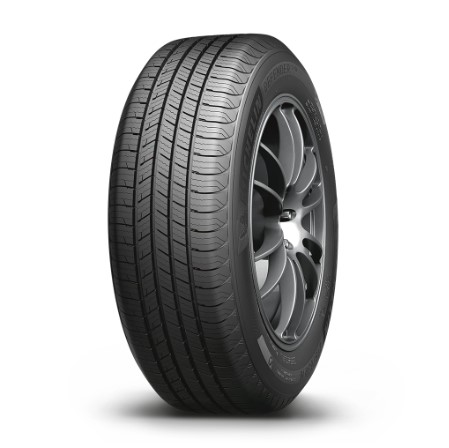 Pros
They offer an 80,000-mile treadwear warranty.

The Comfort Control Technology feature minimizes noise. 

Provide superb traction, control, and maneuverability.
Cons
Some have complained that they become uncomfortable once worn in. 

Significantly more expensive than other brands.
Frequently Asked Questions
Question: Will Wider Tires On A Jeep Patriot Affect Gas Mileage?
Answer: I know it can be incredibly tempting to put the biggest and widest tires on your Jeep patriot to make it beefier but trust me, it's not as worth it as it seems. Although undoubtedly aesthetically pleasing, having wider tires on your Patriot will negatively affect gas mileage. 
This is because wider tires on a Jeep Patriot decrease the overall mileage per gallon, meaning you will get fewer miles for the same distance if you have slimmer tires on your vehicle. Yet, how is this possible? Simple. Since wider tires have more contact with the road, this contact allows for the creation of rolling resistance. 
Question: How Long Do Jeep Patriot Tires Usually Last?
Answer: It's important to know how long your Jeep Patriots tires will last if you want to determine accurately when you should change them. Since many factors affect how long a set of quality tires will last on a Jeep Patriot, it's difficult to give a definite answer. Yet, there are averages you can work off of when calculating how long your tires will last. 
If you drive similarly to most people, don't speed, and travel between 12,000 to 15,000 miles annually, your tires should last about three years before the tread wears out. Your tires could wear out sooner if you drive more aggressively or longer than this estimated range each year. Similarly, if you drive less than this average range, slower, and stick to highways and city roads, your Patriots tires could last longer than three years. 
You should also note that if your Patriot is outfitted with performance tires, they won't last as long as all-season tires.
Question: Does Having Good Tires On A Jeep Patriot Make A Difference?
Answer: One of the most common questions Jeep Patriot owners ask is if having good tires on their model will make a difference. In short, the type of tires you have on your Jeep Patriot can make a difference in many different ways. For example, if you have tires with wider grooves, your Patriot can handle slicker roads better. 
Additionally, if you have bad-quality tires on your Patriot, you will need to replace them sooner because they won't be as durable. Inferior quality tires will be unable to handle off-road adventures and could give you many problems. 
Moreover, another defining factor of a good tire is its braking distance. If you have a powerful Jeep Patriot, your tires must be able to react to your braking without skidding or causing damage. 
Ultimately, since it's unlikely that you want to have to change a flat tire while traveling paths less traveled or experience an accident on a busy road because of a blowout, consider installing premium quality tires. 
Final Thoughts
Now you know that many different tires are suitable for your Jeep Patriot. Each tire we discussed is the best in its respective class, so choosing one will depend on what you're looking for in a tire. Out of all of them, I must admit that the General Altimax RT43 tires have a special place in my heart, but I have loved the other ones at some point in time too.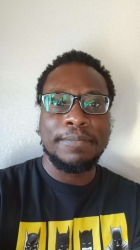 Latest posts by Jason Collins
(see all)