The Tundra full-size pickup truck series superseded the T100, initially presented to the public at the Chicago Auto Show in February 1999. The Toyota Tundra was larger, more powerful, and capable than its predecessor, the T100. Since its launch, the Tundra has been highly acclaimed for its reliability and toughness.
Although old, the Toyota Tundra scored five stars in its official frontal impact performance testing. Besides, the Insurance Institute for Highway Safety also gave it a "good" rating in side-impact crash testing and frontal offset.
If you want to buy the Toyota Tundra 2010, this 2010 Toyota Tundra guide includes everything you need to know. 
Bottom Line Up Front
I would recommend the  Platinum trim level 2010 Tundra for anyone. It offers the best space, comfort, and luxury. It also comes with the best features the 2010 Toyota Tundra has to offer.
A leather-wrapped steering wheel, an improved sound, navigation system, and heated/ventilated front seats are all included in the Platinum trim level.
Trims at a Glance
SR – The most simple and cheapest.
SR5 – More comfortable than the SR.
Limited Edition – Offers luxury and comfort.
1794 Edition – Offers 1794 aesthetic for Tundra lovers.
Platinum – Best combination of comfort and great performance.
TRD Pro – Best for heavy duties like off-road and camping.
Overview of the Toyota Tundra 2010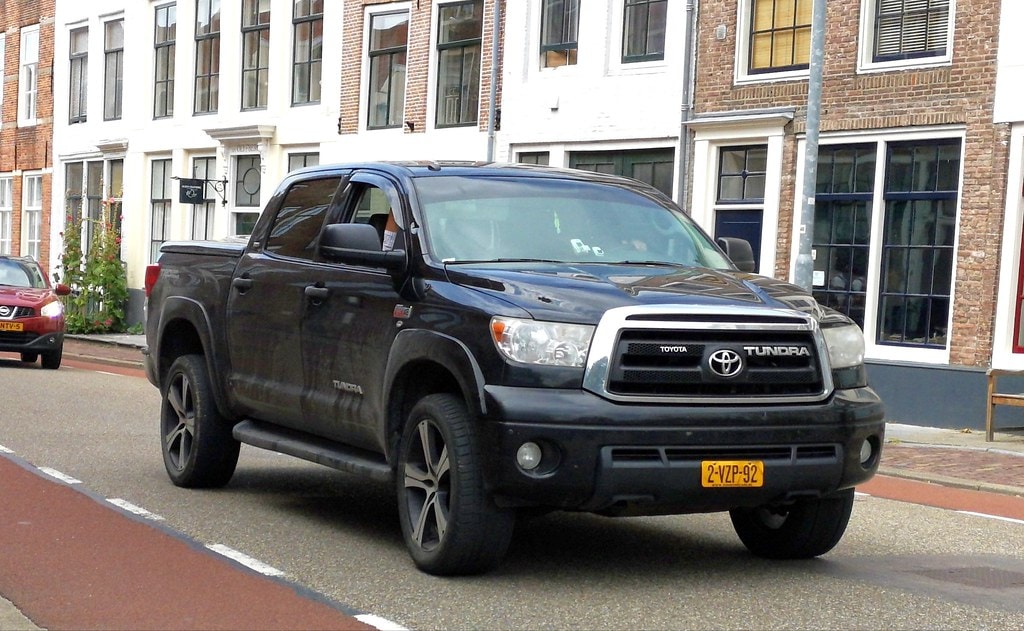 Toyota completely redesigned the Tundra for the 2010 model year. The exterior has a more aggressive and masculine look, while the interior is roomy and comfortable. Under the hood, you'll find a powerful V8 engine that delivers ample power and torque.
The Tundra is available in different configurations, so you can buy the one that best suits your needs. The Toyota Tundra can tow a trailer or haul heavy cargo. Toyota also made some crucial moves to upgrade this popular truck in 2010, making it even better than previous models. So, if you're in the market for a new truck, check out the 2010 Toyota Tundra.
Also, the Toyota Tundra 2010 has a starting MSRP of $29,120, which is on the higher end of the spectrum for full-size pickup trucks. However, its wide range of standard and available features help justify its price tag.
Engine and Performance Specs
Here are the general features of the 2010 Toyota Tundra
Engine
The Toyota Tundra 2010 has two engine variants: 
A six-cylinder piston engine (V6) and,

An eight-cylinder piston engine (V8). 
Both have installed a six-speed automatic gearbox, meaning they have six gears within the transmission.
Performance
Here are the general Toyota Tundra performance features: 
Safety Features:

 A variety of safety measures are included as standard equipment on the Toyota Tundra 2010 for you and your passenger's protection in the event of an accident. They come will all trims. 

Anti-Lock Brakes

:

 

It's an anti-skid braking system that keeps the wheels of a car from locking up in the case of an emergency or any other kind of panic scenario.

Stability Control:

Stabilizes your truck when it starts to wander off course in bends and emergency steering movements to keep you in control. It assists drivers with demanding steering movements, and this feature operates automatically.

Traction Control:

 The vehicle's traction control system (TCS) is activated if the car's wheels lose traction. The technology immediately applies the brakes to the sliding wheel or reduces the car's engine power to the slipping wheel when it detects it.

Rearview Camera:

 When you have a camera mounted on the back of your car, you have a rearview camera. It provides you a view of what's going on behind your truck than just turning your head. It makes it easier to view the space behind your vehicle.

Active Headrests:

 Active Head Restraints will only activate in the event of a rear-end collision. The upper torso is pressed against the back of the seat by the inertia created by a rear impact.

Child Seat Anchors (LATCH):

 It is a method of fastening a kid's safety seat to a vehicle by utilizing straps from the seat that attach to unique metal anchors in the car.

Curtain Airbags

 – Curtain airbags save us from colliding with poles, trees, or elevated vehicles like an SUV. They reduce the risk of injuries and death.
Interior features and design
Space

– You can find a comfortable driving position no matter your height. There is enough space in the truck to move the seats. Five adults can sit comfortably in the Toyota Tundra 2010's large, pleasant interior.

Accessibility 

– It has easy-to-read dials and intuitive controls. Cabin materials are also classy and stylish.

Central Console

– One notable feature of the Tundra's interior is its vast center console. It includes a large storage bin, cupholders, and a handy tray perfect for holding your cell phone or other small items. In addition, two large glove boxes flank the center console, providing even more storage space.

Back Seats

 – The Toyota Tundra, 2010 crew cab model, comes with a spacious and comfortable back seat for adults and sufficient space for three child seats. The extended cab model has minimal space for the back seat, but it features rear doors, making it convenient to get in and out of the back seat.
Exterior Features and Design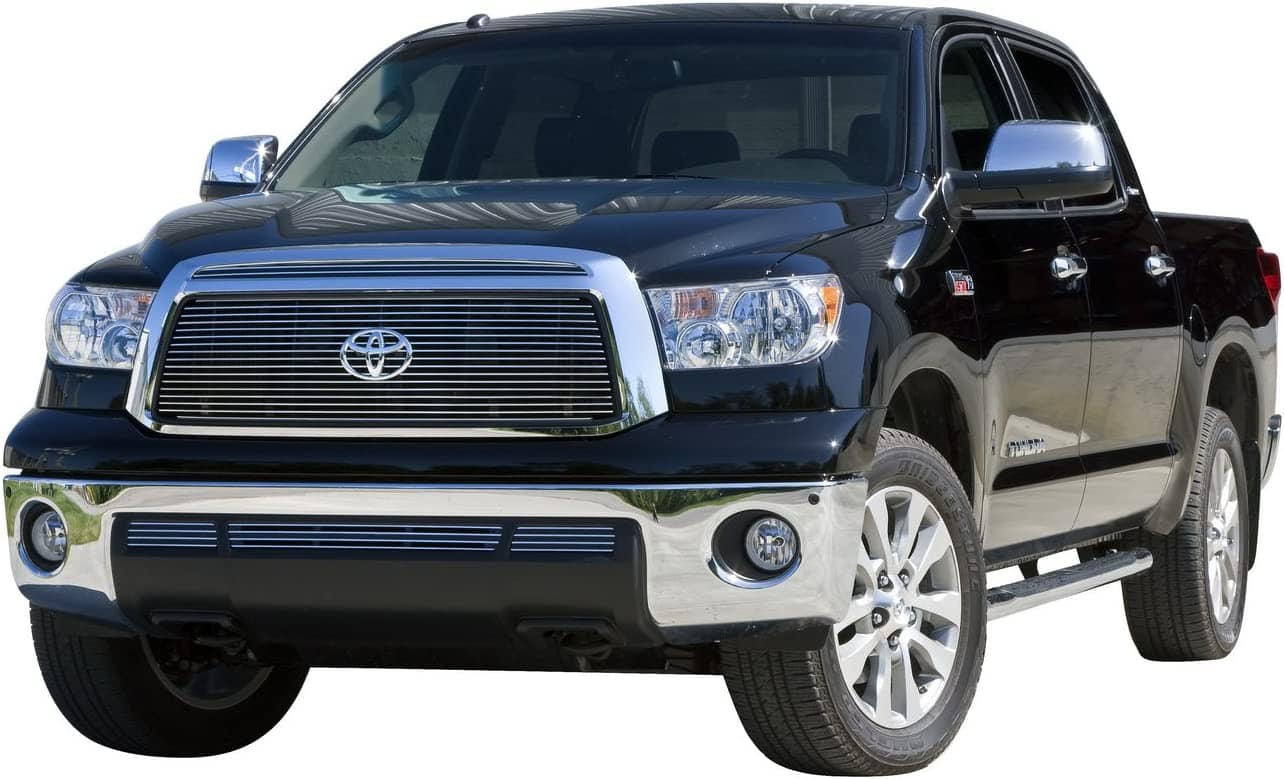 The Toyota Tundra 2010 features a rugged, stylish exterior design. 
Front Grille

 – An enormous grille dominates the front of the car, with the Toyota logo in the middle. The headlights are integrated into the grille and flank a sculpted hood that adds an aggressive look to the truck.

Lines and Curves

 – Tundra 2010 features sharp lines and flared wheel wells on the sides while large taillights and a stepped bed design on the rear. The overall effect is a pickup truck that looks tough and capable yet still has an air of refinement.

Different Colors

– The Toyota Tundra 2010 is available in various exterior colors. You can buy one which best suits your style. Barcelona Red, Super White, Black, and Salsa Red Pearl are some of my favorites.
Cargo Space and Towing Capacity
Towing Capacity –

 The maximum towing capability of the Toyota Tundra 2010 is 10,800 pounds, while the maximum payload is 1,730 pounds. 

Bed Size

 – It also has a 6.5-foot basic bed and an optional 8.1-foot bed. In comparison to other full-size pickup vehicles on the market, these numbers are comparable.

Milage

 – The Toyota Tundra 2010 has 15 mpg in the city and highway fuel economy at 20 mpg for the Toyota Tundra 2010. These stats are a little lower than comparable full-size trucks on the market for a vehicle of this size, but they're still good.
Fuel Economy
4.6-liter V8: 15 mpg city/20 mpg highway

5.7-liter V8: 13 mpg city/18 mpg highway
The Toyota Tundra 2010 has a strong reputation for dependability and safety. It provides various features that will satisfy the demands of most customers. 
The Toyota Tundra 2010 Trims
The Toyota Tundra 2010 is available in 6 trims SR (the base model), SR5, Limited, Platinum, 1794 Edition, and TRD Pro options for the 2010 Toyota Tundra. Depending on your demands, you may pick from various trim levels, each with a distinct set of essential and optional features.
Toyota Tundra SR 2010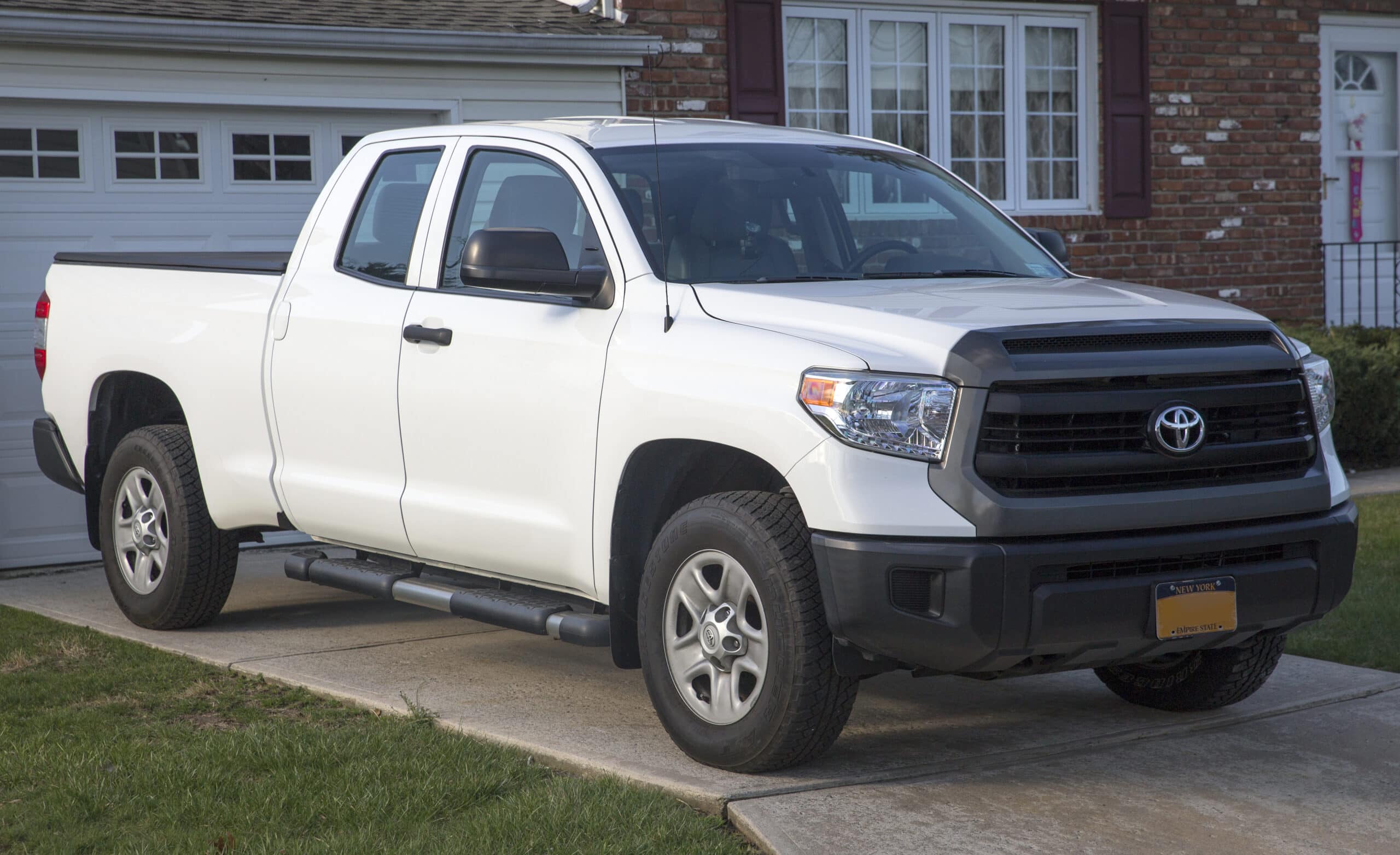 The Toyota Tundra SR 2010 is the base model. It an excellent choice for a dependable truck. It's perfect for those needing a vehicle that can handle routine jobs and heavy loads.
Special Features
Front and rear mudguards

 – The purpose of mud flaps is to prevent mud and dirt from getting over your car. They safeguard your vehicle.

Bed Liners

– Bedliners are covers applied to or installed on vehicles' beds. It can protect the truck's bed from collisions and abrasions.

Trailer Stabilizers

 – A stabilizer is a bracing device that reduces the bouncing, wriggling, and sway that may occur inside campers and trailers as people move around.

Engine

 – It comes with a 4.6-liter V8 engine with 310 horsepower and is all standard equipment in the entry-level SR grade.
Pros
Spacious – Like all other models, SR has no issue with the space. It has a 5.5 to 6.5 foot-bed.
Comfortable Interior – Leather seats and precise storage enhance its interior style.
Cons
Difficult Gauge Reading – Reading gauges on the dashboard during the daytime are challenging.
Basic Package – You may not enjoy all the features like tow packages that other models have, which are very simple.
Price
The 2010 Toyota Tundra SR costs $25,795
Toyota Tundra SR5 2010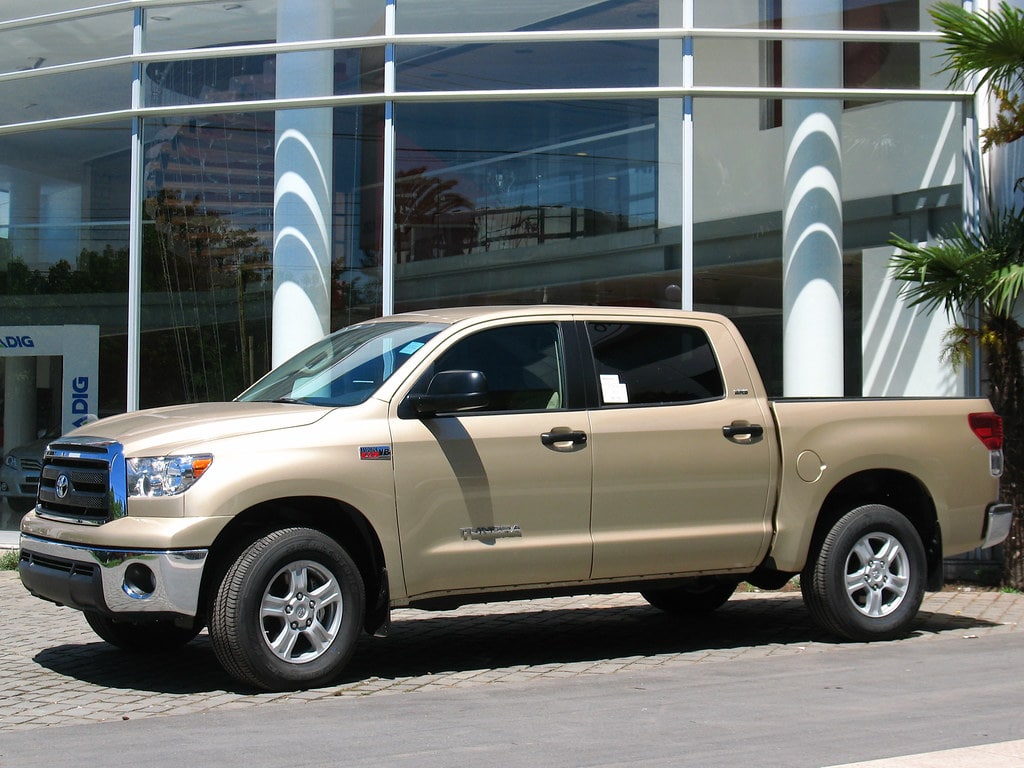 The SR5 is an updated version of the SR version. The SR5 is more comfortable than the SR because the rear seats are bigger.
Special Features
The SR5 level adds special features like
Door Locks 

– By just turning a switch or pushing a button inside the vehicle, these locks let you or the passenger simultaneously open or lock all the doors in the car. 

Leather-Wrapped Steering Wheel

– The Steering wheels are wrapped in comfortable and aesthetically pleasing leather.

Heated Mirrors

 – In cold weather, mirror heating decreases moisture and keeps the mirrors from freezing. In cold weather or when the rear defrost function is active, the external mirrors are heated automatically when you start the vehicle.

Engine

 – It has a 5.7-liter V8 engine with 381 horsepower to the standard SR trim.
Pros
Good Mileage – The SR5 has a highway mpg of 17, and off-road is 13 mpg. This truck covers your mileage headache.
Larger Rear Seats – Riders experience great rear space because of larger and more accurate rear seats.
Cons
Harsher Ride – You may feel shakiness on rocky paths due to the low-scored suspension system.
Price
The 2010 Toyota Tundra costs SR5 $28,990
Toyota Tundra Limited 2010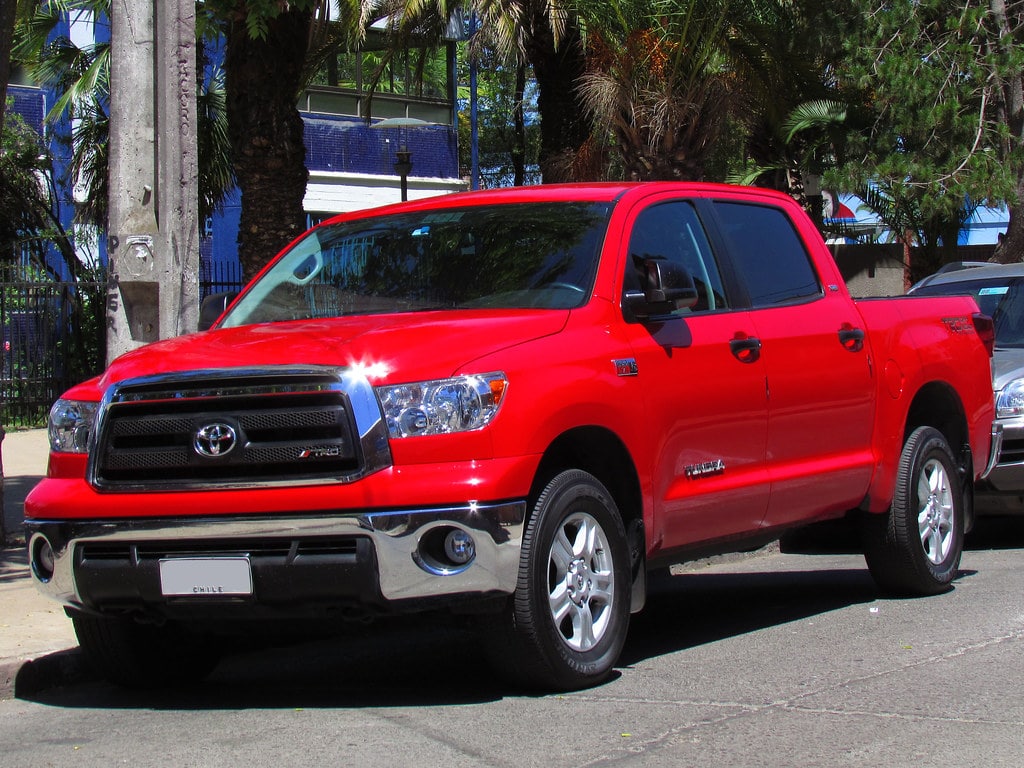 The Limited trim is the luxury version of the vehicle. It is perfect for lovers who prefer luxury over performance, but Toyota Tundra Limited 2010 offers both options. 
Special Features
It comes standard with features like:
Leather Seats –

 Leather seats are reliable and comfortable. They are very easy to clean and dry.

GPS

 – Using a GPS (Global Positioning System) monitoring, you may monitor and track the whereabouts of your car. A vehicle's speed and the position may be tracked in real-time using high-end trackers.

JBL audio system 

– The world's best audio system is installed, and you can enjoy your journey with it.

Engine

 – A 5.7-liter V8 engine with 381-hp is an option for the Limited grade.
Pros
Tow Package – The limited version comes with two packages, saving your expenses.
Keyless Entry – You don't have to have a key to enter your truck. Your entry is keyless; whoever has the remote can enter without inserting the key.
Cons
Expensive Parts – The spare parts are expensive and hard to find.
Road Noise – Some of the users have argued about the road noise produced by the truck and that it is relatively louder.
Price
The 2010 Toyota Tundra Limited has a starting price of $35,570
Toyota Tundra Platinum 2010
The Tundra Platinum offers a slew of comfort and style amenities. It comes with the 5.7-liter V-8 and the CrewMax body. In addition to a new billet-type grille, it offers a set of 20-inch wheels and a scattering of Platinum emblems. 
It also has a limo-sized interior, giving it an elegant look and feel.
Special Features
Heated and Cooled Seats

 – Heated seat technology helps make you comfortable in winters by giving warmth to the seats. Where cooled seat technology makes seats cooler in harsh sunshine. 

Sunroof

 – Sunroof gives you the moments to enjoy direct interaction with nature. You can even stand on the floor and enjoy the natural beauty around. 

DVD Player for the Back Seats 

– There's a separate DVD player for the rare seats. So, back seaters can enjoy their taste.

Engine

 – Available in V8 engine with 381 horsepower in Platinum trim Cadillac Escalade.
Pros
Crewmax Configuration – It comes in a Crewmax configuration, ensuring that you will not face any space issues.
Ventilated Seats – This feature keeps your body calm and balances your temperature regardless of the outside temperature.
Durable Suspension – The Platinum model has the best suspension system of all. It helps you in luxury inside the environment and decreases shakiness.
Cons
Lights – Lights show low performance in foggy areas.
Oil Maintenance – The oil change is pretty expensive, and the icing on the cake is you have to change the oil after 3000-3500 mileage.
Price
The 2010 Toyota Tundra Platinum has a starting MSRP of $48,625.
Toyota Tundra 1794 Edition 2010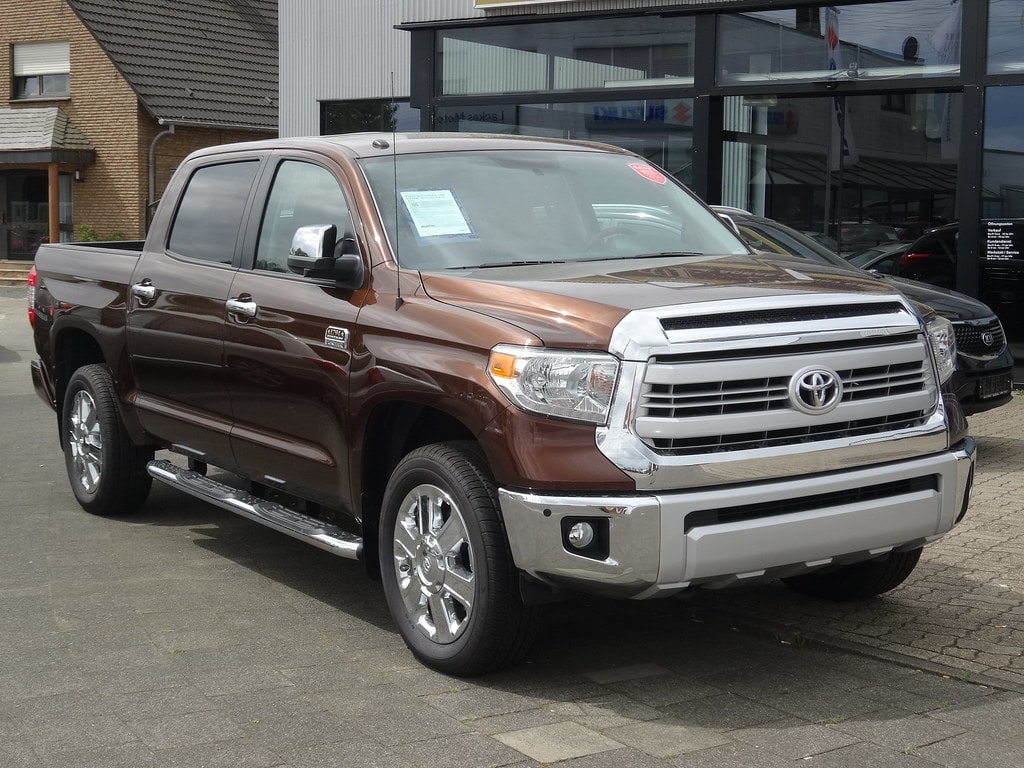 In honor of Toyota's founding year, the 1794 Edition trim is a limited-edition model made for Toyota, especially Tundra lovers.
Special Features
Premium Leather Seats

 – The quality of the leather is very high, and these seats are easy to clean and dry.

Woodgrain inside Décor

 – The interior is mixed with woody stuff, making it premium and stylish.

Engine

 – Standard amenities include a 5.7-liter V8 engine with 381 horsepower.
Pros
Aesthetic Badging – There's 1794 edition badging on the rear, which enhances the style. The badge's copper inside stands out.
Premium Leather – The 1794 Edition has saddle brown leather seats, a center console, and a dash. They are provide a good appearance.
Floor Mats – This trim includes front and rear floor mats. They are easy to clean.
Cons
Old Dashboard – The dashboard is traditional and made of plastic.
Plastic Interior – Some of the interiors are made of plastic.
Price
The 2010 Toyota Tundra 1794 has a starting MSRP of $42,625
Toyota Tundra TRD Pro 2010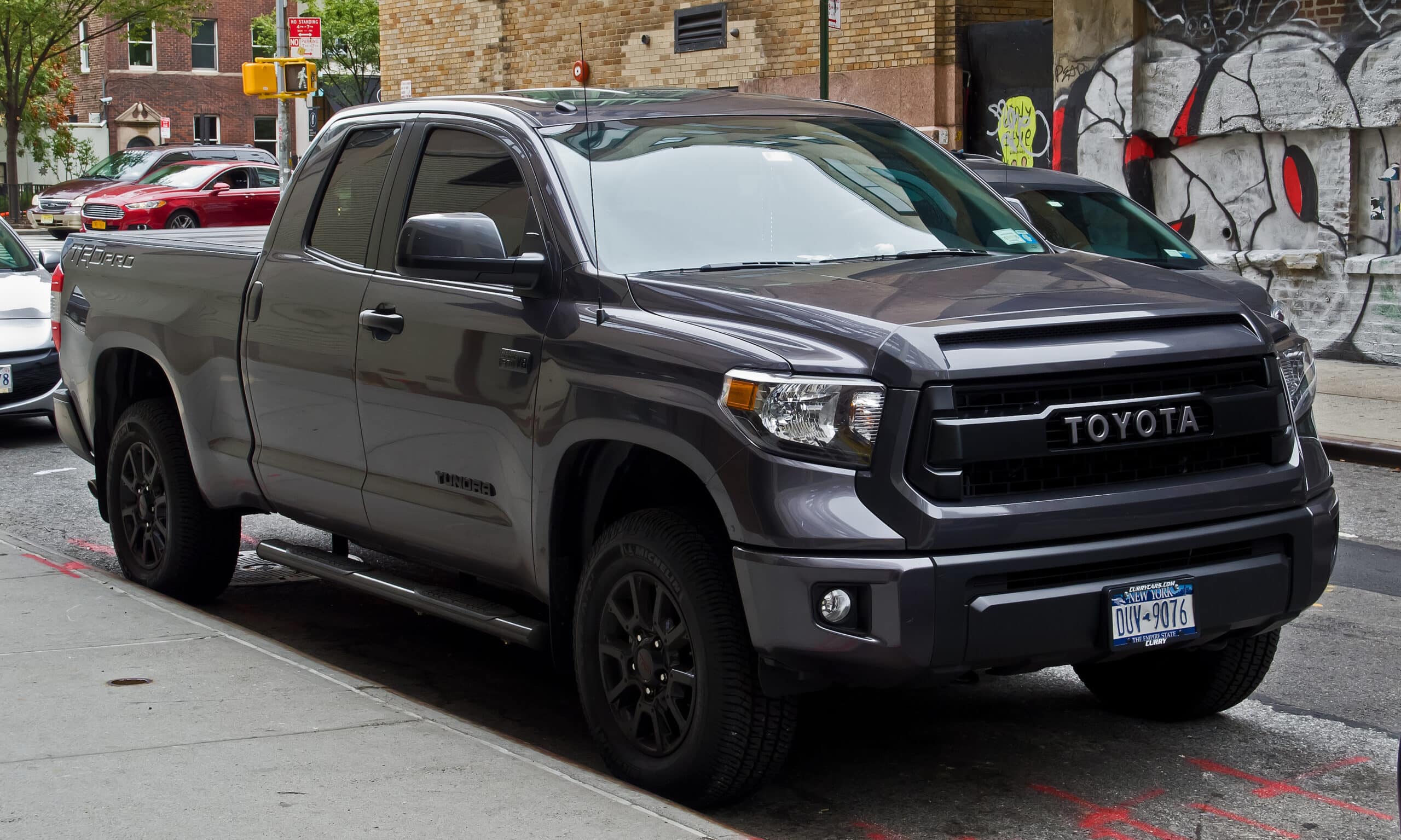 It is the top variant of all models and is specifically for those with heavy duties or camping.
Special Features
Skid Plates

– Some resistance materials protect your truck from bases like its fuel tank, engine, etc. 

Off-Road Tires 

– TRD Pro 2010 comes with off-road tires. It means you can comfortably run it through hard rocky paths or waters.

Improved suspension 

– TRD Pro 2010 comes in a relatively improved suspension system. You may feel less shakiness while driving.

Engine

 – It comes with the same 5.7-liter V8 engine with 381-hp.
Pros
Cloth Seat Surfaces – Comes with cloth seats, which are comfortable to sit on. They are also resistant to weather.
Power Windows – You can open your window through the electric button.
Best for Off-roading – It has larger tires, and its base is quite high, making it a perfect off-roader.
Cons
Fuel Consumption – Its fuel consumption is relatively higher than other models. It's higher than 17 mpg.
Storage Space – Some campers argue about the storage space must be larger.
Price
The 2010 Toyota Tundra Platinum has a starting MSRP of $42,455
2010 Toyota Tundra Redesign
During the 2010 model year, Toyota redesigned the Tundra.
The most significant change for the 2010 Tundra was the addition of an optional 5.7-liter V8 engine with 381 horsepower. Other changes for the 2010 Tundra included updated styling, new standard features, and more available options.
Towing Capacity has Changed from 2009 to 2010
Increase in Towing Capacity – The towing capacity of the Toyota Tundra increased from 9,900 pounds in 2009 to 10,800 pounds in 2010.
Increase in Payload – The payload capacity also increased from 1,600 pounds in 2009 to 1,730 pounds in 2010.
No Change in Bed Size – The bed size remained at 6.5 feet for the standard bed and 8.1 feet for the optional bed.
Toyota Tundra 2010 Comparison with 2010 Ford F-150
Let us compare the 2010 Toyota Tundra with the 2010 Ford F-150.
The 2010 Ford F-150 is a tough competitor when it comes to the best light-duty full-size pickups, at least in 2010. It offers plenty of power, a roomy cabin, and an excellent towing capacity. It does have a few downsides, such as its ride and handling.
The F-150 comes with similar features as the Tundra. But let us take a look at the difference between the two.
Pricing – 2010 Tundra vs. F-150
F-150
The price of the 2010 Ford F-150 starts from $23,455
Tundra
The price of the Tundra starts from $22,060
Verdict
So, the Tundra is more expensive. It also costs more to maintain.
Fuel Economy – 2010 Tundra vs. F-150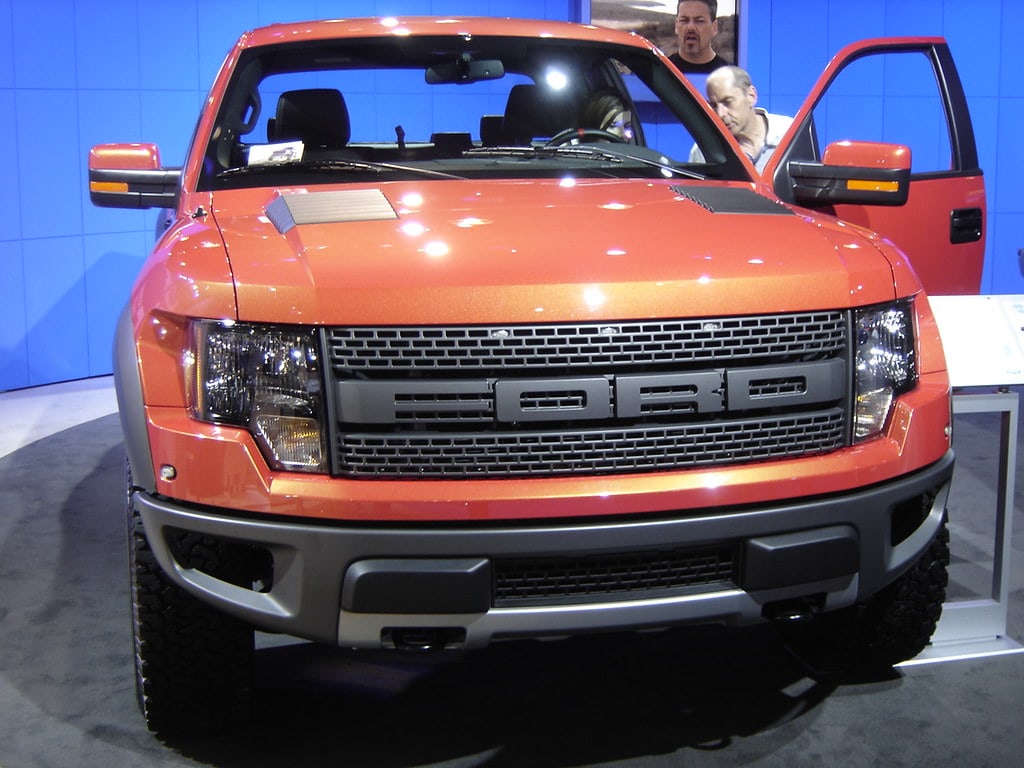 F-150
City – 15mpg
Highway – 19 mpg
Tundra
City – 15mpg
Highway – 20mpg
Verdict
As you can see, the two trucks do have similar mpg ratings. There is only a 1mpg difference between the Tundra and F-150 on the highway category. So, it is safe to say; that the Tundra is slightly more fuel efficient.
Engine – 2010 Tundra vs. F-150
F-150
Engine Type – Gas V8
SAE Net Torque @RPM – 294 @ 4000
Displacement – 4.6L/281
SAE Net Horsepower @ RPM – 248 @ 4750
Tundra
Engine Type – Gas V8
SAE Net Torque @RPM – 327 @ 3400
Displacement – 4.6L/285
SAE Net Horsepower @ RPM – 310 @ 5600
Verdict
The ratings show that the Tundra has a better Engine than the F-150. It has better horsepower, similar torque, and higher displacement.
Mileage – 2010 Tundra vs. F-150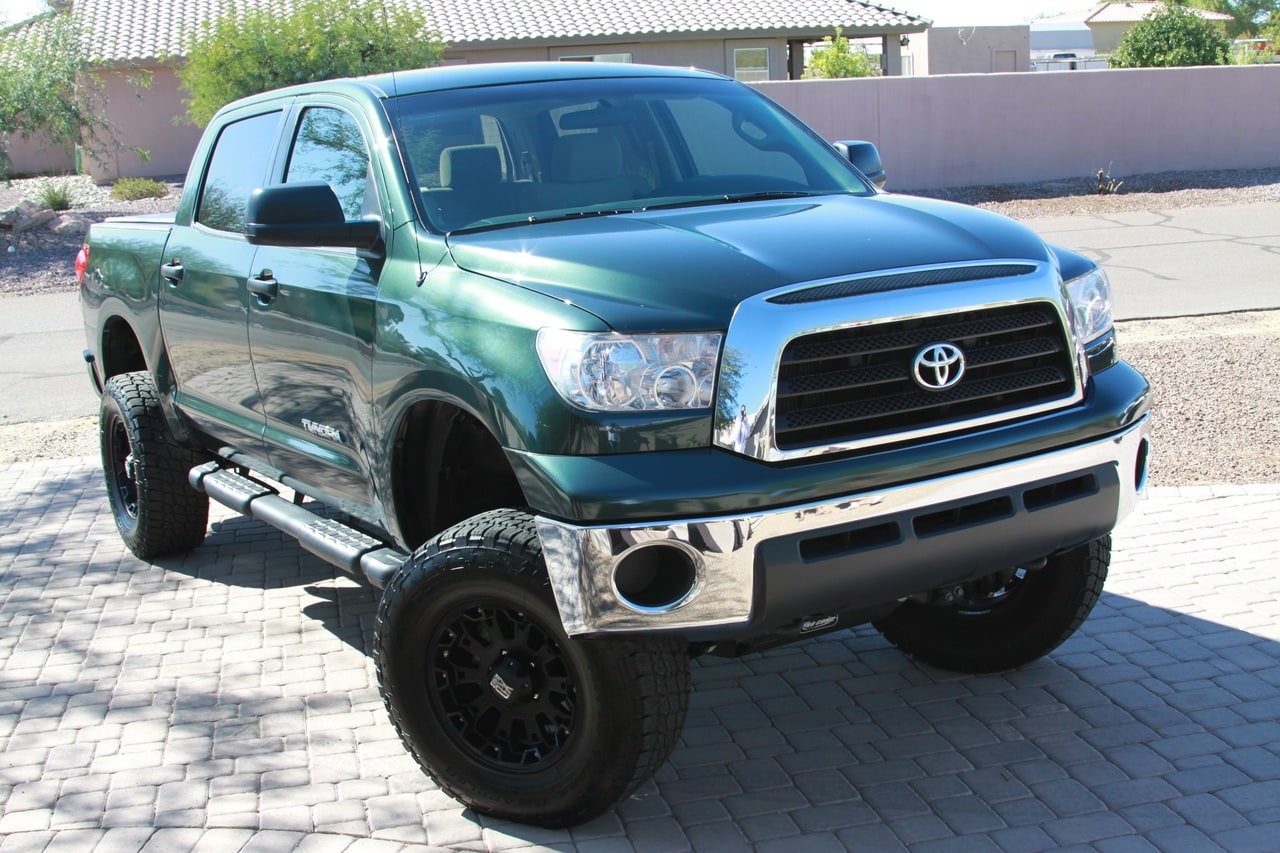 F-150
EPA Fuel Economy – 15
Fuel Economy Est-Combined (MPG) – 16
EPA Fuel Economy Est – Hwy (MPG) – 19
Tundra
EPA Fuel Economy – 15
Fuel Economy Est-Combined (MPG) – 17
EPA Fuel Economy Est – Hwy (MPG) – 20
Verdict
According to the ratings, the Tundra has better mileage than the F-150.
Transmission – 2010 Tundra vs. F-150
F-150
Reverse ratio (:1) – 2.32
Second gear ratio (:1) – 1.56
Fourth gear ratio (:1) – 0.70
Trans description cont. – Automatic
First gear ratio (:1) – 2.48
Third gear ratio (:1) –  1.00
Trans type – 4
Tundra
Reverse ratio (:1) – 3.22
Second gear ratio (:1) – 2.04
Fourth gear ratio (:1) – 1.00
Trans description cont. – Automatic w/OD
First gear ratio (:1) – 3.52
Third gear ratio (:1) –  1.40
Trans type – 6
Verdict
The Tundra's transmission rates rank higher than the F-150.
Pros
The 2010 Toyota Tundra comes with a lot of benefits given below.
Space and Powerful Engine:

 It boasts a well-built cabin with lots of room for people and freight and robust engines that provide enough power for towing and carrying. 

Fuel Economy:

 In addition, the Tundra is one of the most fuel-efficient vehicles in its class and has a stellar safety record. 

Aesthetic Exterior:

 Furthermore, the Tundra's rugged exterior styling looks fantastic and is guaranteed to draw attention.
Cons
There are a few potential disadvantages to owning a Toyota Tundra 2010. 
Large Size and High Price:

 Its large size makes it challenging to maneuver in tight spaces, and its high price tag may not be within everyone's budget. Also, not everyone who wants a full-size pickup truck may need all of the Tundra's features.
What You Need to Insure Your Tundra 2010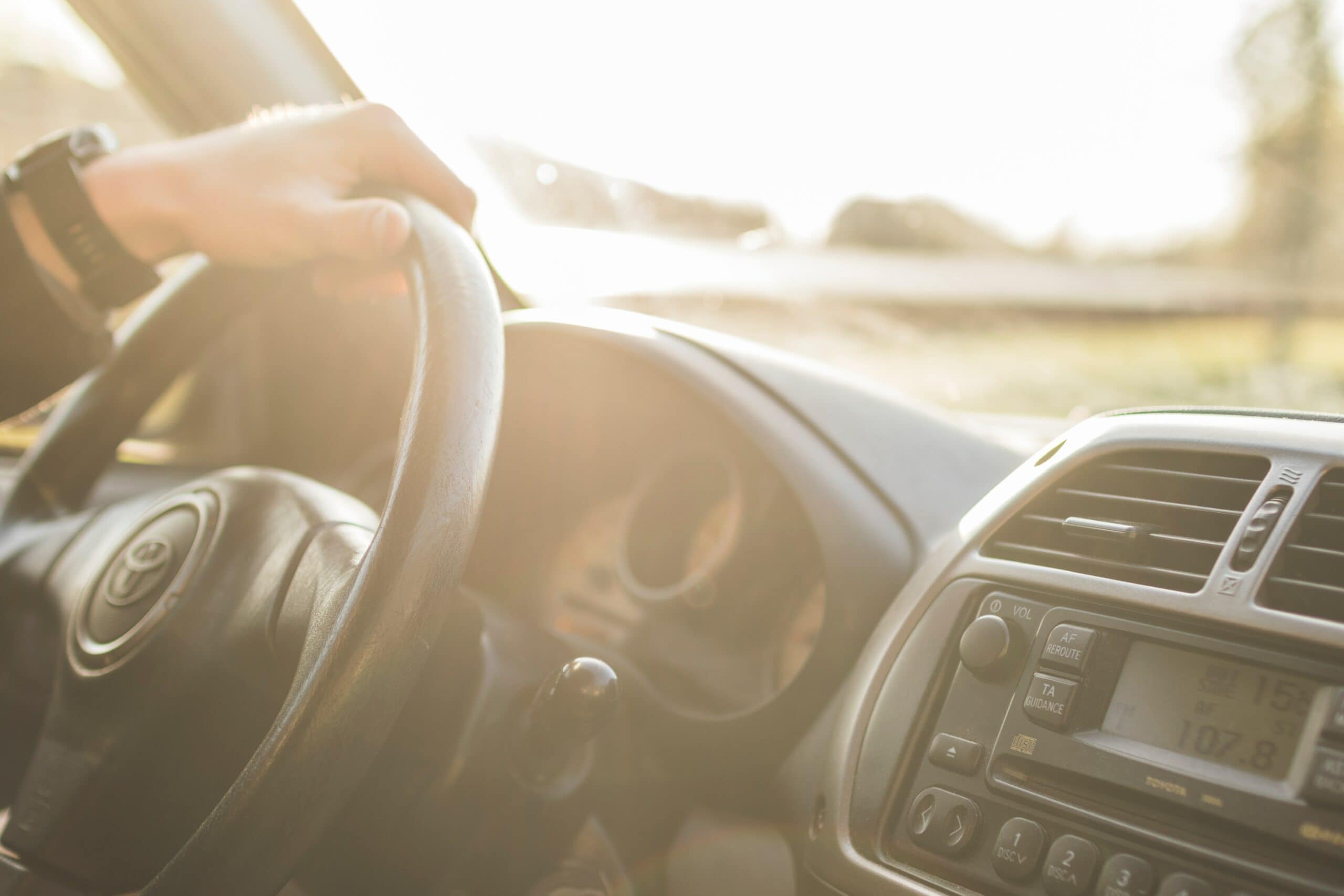 Your deductible, amount of coverage, and the kind of insurance you pick will all affect the cost of insuring a Toyota Tundra. In addition, your age, gender, location, credit score, and driving record may all affect your insurance premiums. Find the right policy for you by consulting the Toyota insurance guide.
FAQs
Question: Is the Toyota Tundra a reliable truck?
Answer: The Toyota Tundra has an "above average" dependability score of 4 out of 5 per Repair Reliability evaluations. So yes, it is very reliable.
Question: What are the different models of Toyota Tundra?
Answer: The 2010 Toyota Tundra models are: SR, SR5, Limited Edition, 1794 Edition, Platinum, and TRD Pro.
Question: Is a Toyota Tundra worth buying?
Answer: The 2010 Toyota Tundra is one of the oldest full-size pickups on the market today, but it's still a top choice for a workhorse pickup, thanks to its strong performance and excellent utility.
Question: Which model Toyota Tundra should I buy?
Answer: My top two choices would be the 1794 and TRD Pro. They both come with all the exciting features.
Question: What trucks are similar to the Toyota Tundra?
Answer: The Toyota Tundra is often compared with full-sized pickups like the Dodge RAM 1500, Ford F-150, Chevrolet Silverado, GMC Sierra, and Nissan Titan.
Question: How is the Tundra on gas?
Answer: The EPA estimates that the standard Toyota Tundra 2010 with four-wheel drive and a 5.7L V8 engine will earn an estimated 14 mpg combined (13 mpg city and 17 mpg highway).
Question: Which model is best for towing?
Answer: Every model is good for towing. You can choose the best for you depending on your requirements.
Question: What's the difference between the Tundra TRD and SR5?
Answer: SR5 model adds an 8-inch touchscreen and fog lights, while TRD Pro adds stronger shocks and a reworked suspension.
Question: How long will a 2010 Toyota Tundra last?
Answer: There are many reports from reputable sources about how long a Toyota Tundra lasts. In a normal case, a Toyota Tundra lasts between 150,000 to 250,000 miles. However, with proper maintenance, it can last over 300,000 miles.
Question: What does 4Hi mean on the Toyota Tundra?
Answer: 4Hi is a Tundra four-wheel drive setting. In 4Hi, the front and rear differentials lock to maximize traction. This option is for slippery surfaces, mud, or snow.
Conclusion 
The 2010 Toyota Tundra is a dependable truck. It has high-quality components, gearing, and grip, which allows the vehicle to handle real-world obstacles in harsh conditions. 
It would be a good place to start if you are looking to buy your first truck. The 2010 Toyota Tundra has about 6 trim levels.
The SR is the base model, meaning it does not have the most exciting features. But if you are going for "simple and reliable," it's a great option.  If you are looking for luxury and comfort with good performance, you can get the Limited Trim. The 1794 trim is a limited-edition model in honor of Toyota's founding year. It does come with great features, good performance and it is reliable. The TRD and Platinum offer great performance, comfort, and luxury.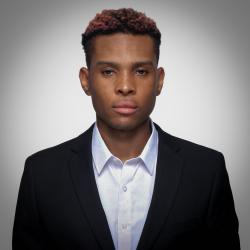 Latest posts by Emmanuel Joseph
(see all)