Toyota is one of the largest carmakers in the automotive industry because they know what car enthusiasts want. Many people love doing recreational activities like camping and off-roading with friends and family on the weekends, and be ready to start working every Monday morning.
Toyota gave their customers what they want, a 4×4 vehicle that goes anywhere and does anything. Hence, the birth of Toyota Tacoma.
What is Tacoma?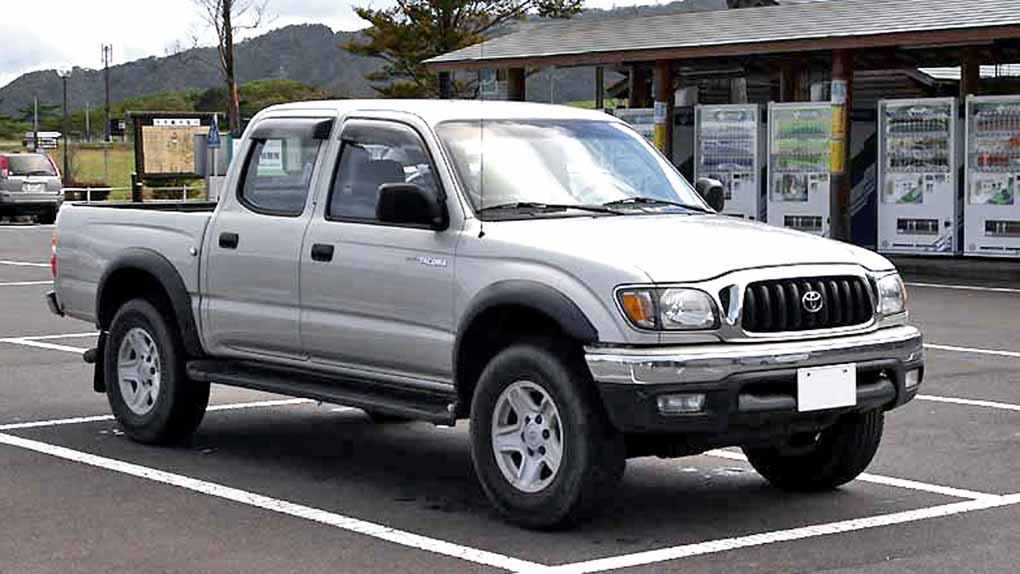 According to the suits in Toyota Headquarters, the name Tacoma supposedly means rough, rugged, and outdoorsy adventures. And they are right to some extent. The Toyota Tacoma is a fun compact pickup truck that comes in loads of styles and configurations. A capable vehicle carries a legendary reputation for reliability, durability, and work performance.
Toyota has been making pickup trucks for the United States market since 1964, and they aim to lure more enthusiast buyers with the sleek design and tough looks of the Tacoma models as well as the additional build quality and reliability. The Tacoma nametag saw the light of day and cropped up in 1995.
Ever since then, Tacoma manufactured and designed in the U.S has gained more popularity with its lineup. Toyota consistently more and more variations for the Tacoma. Now for the 2004 year model, there are 17 different trims and versions with different configurations. In other words, there is a Tacoma for every driver.
For me, the truck gets a solid A+ but the value it portrays poses a serious question for many interested buyers. The standard equipment list is very short and ticking more boxes on the optional extras can easily turn into a big money pit.
Most of the offered trims and configurations come with a price tag on the higher-end. But I guess that is the price you have to pay for the peace of mind that Toyota provides you with. The base price for a Tacoma starts at $ 12,500 and can easily pass the $ 22,000 mark with all the optional extras.
What's new for 2004?
Safety
Toyota did not change much from last year's model. In terms of Safety, all Tacoma models come fitted with anti-lock brake (ABS) with additional electronic brake force distribution for better-stopping power.
The four-wheel-drive versions with a V-6 engine come equipped with Stability Control and Active TRAC traction control system for off-roading. As for the rear-wheel-drive PreRunner models, they come traction control system mated to a limited-slip rear differential.
Out of five possible stars, the 2004 Toyota Tacoma received a mediocre three stars for driver safety in head-on crash tests and a decent four stars for passenger safety.
It received an additional three stars in side-collision crash tests for front passengers' safety. Overall, the NHTSA and IIHS rated Tacoma as "Acceptable" for its safety features.
Body styles and configurations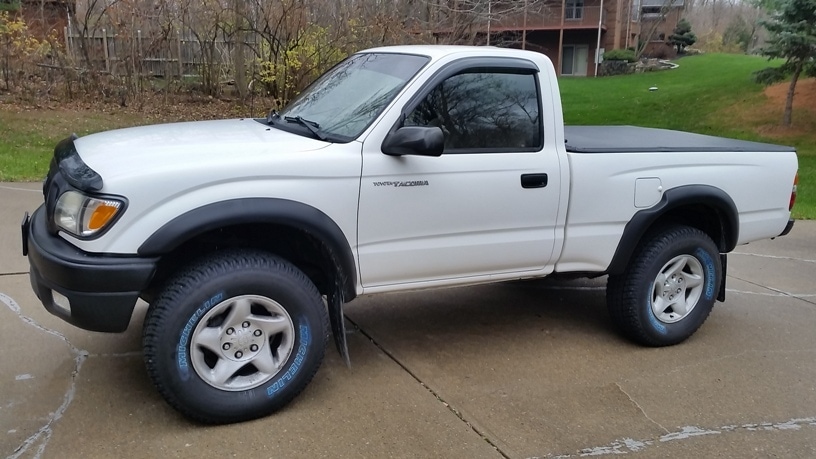 Just like the previous years, Toyota offers the Tacoma with a massive bundle of body styles and configurations.
The 2004 Tacoma is available in three cab variants: Regular Cab, Xtracab, and Double Cab. The Regular Cab is offered in a 103.3" inch short wheelbase and overall length of 184.4" inch. The Xtracab shares the same 121.9" inch long wheelbase as the Regular Cab alongside a 74.5" inch cargo bed. This adds to an overall length of 203" inches. The Double Cab Tacoma version is almost as big as the Xtracab, but due to the bigger interior, the cargo bed is downsized to 61.5" inches long.
It is a massive rig and it can be hard to drive it in small towns or around packed parking lots.
If you opt-out for the Double Cab, you get the ability to fit a snug-top bed cover made out of fiberglass and features sliding windows. If you are looking for an SUV and a pickup truck but cannot afford both, the Double Cab is the answer to your problems. The latter is a compact crew Cab with extra passenger space, four doors, and a bed that serves as a pickup and an SUV.
Toyota offers the Tacoma with a standard rear-wheel-drive and optional four-wheel-drive except for the PreRunner and the S-Runner, which feature rear-wheel-drive only. Each model you pick comes with a somewhat distinct exterior.
Exterior features
The PreRunner trim is decorated with "PreRunner" decals to look like the 4X4 version of the Tacoma, while the S-Runner is lower with a sporty look.
The PreRunner and the 4X4 version get a tow hook and skid plate for the gas tank and front suspension/ engine. All the models are fitted with aerodynamic multi-reflector halogen headlamps, a full-size spare tire, double-walled bed, black outside mirrors, and tinted windshield glass.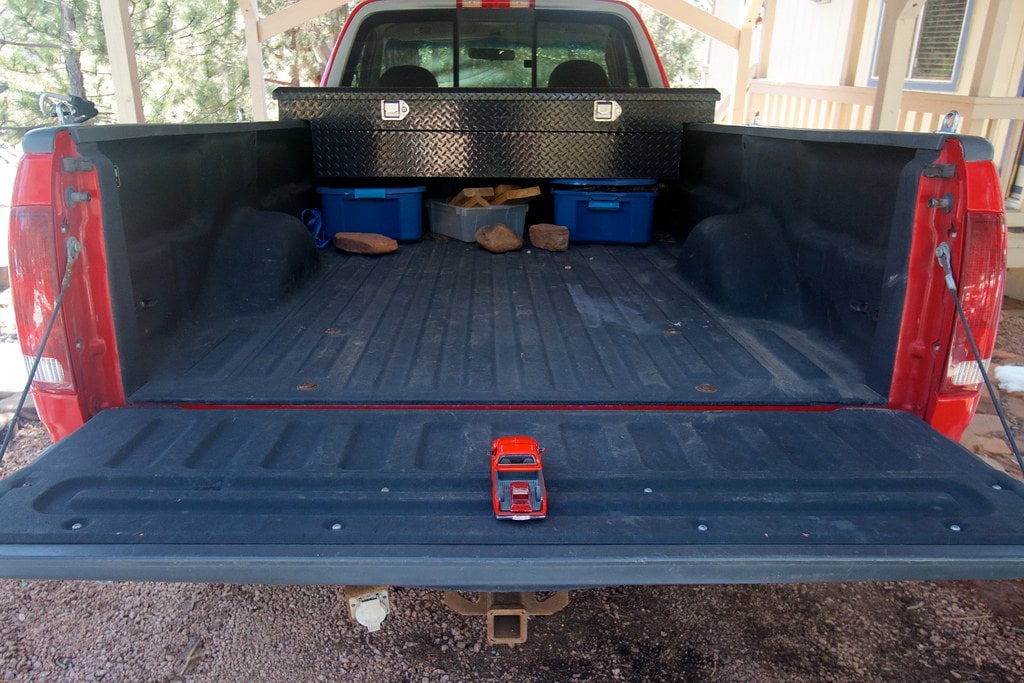 Mist-cycle windshield wipers are available only on the rear-wheel-drive and four-wheel-drive Regular Cab, Xtracab, and the PreRunner. In addition, tilt-out rear quarter windows are available for the Xtracab only. Also, the rear-wheel-drive Regular Cab and the Xtracab come 15" inch steel wheels with P205/75R15 tires. The S-Runner features sporty 16" aluminum-alloy wheels with P235/55R16 tires. Finally, the rest of the models come with 15" inch-styled steel wheels with P225/75R15 tires.
Fender flare come in black if selected separately, but they are body-colored if selected as a part of a package. Plus, you only get rear mudguards if you choose to have running boards fitted.
The S-Runner model rolls out from the dealership with a display kit that includes body-colored lower side trim, door handles, mirrors, front and rear bumpers, and front grille.
Inside the cab
Interior-wise, the Tacoma features an industrial, rugged, and functional design. It is a little bit on the frustrating side due to its tall ride height. At least for short people like me. Once you are in you will be greeted with a simple and easy-to-understand interior. Plus, it comes in two color variations; Oak or Charcoal.
It is worth noting that the style seems outdated to some extent and could use some upgrades.
However, Tacoma still got a couple of niceties to compensate for that.
For instance, the dashboard is reasonably laid out with all the controls in the driver's reach. The seats are generally comfortable but drivers with a large body construction may find it a bit cramped.
The base Regular Cab models including the PreRunner get a Tilt-forward front bench seat with fabric trim and adjustable headrests and sculpted door trim with fabric inserts, while the S-Runner and the Xtracab models receive a 60/40 split-bench seat with adjustable headrests. The Double Cab on the other hand features front bucket seats with a dual storage center console. The seats are trimmed with fabric and the storage compartments are under each other.
Meaning, if you open the top cover you will find a small storage space that serves as a cover for deeper storage space underneath it.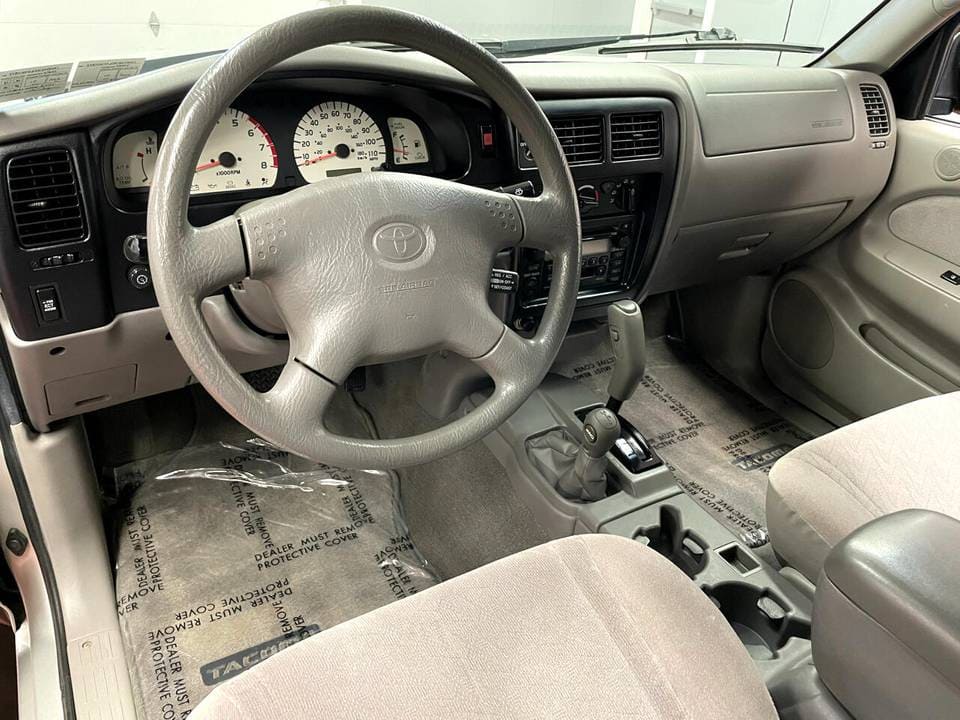 The S-Runner model gets a different set of fabric-trimmed sport seats with power-adjusted lumbar support on the driver side. These seats are available as a part of a package for the 4X4 versions of the Double Cab and the Xtracab. All models feature a full-carpeted interior.
The Double Cab has a 60/40 split fold-down bench seat with an outboard adjustable headrest. Interestingly, the cup holders are installed near the base of the middle seat next to your feet. It eliminates the risk of spilling drinks over the passengers and the back seat, but it is out of reach most of the time.
It gets very annoying after a while!
A leather-wrapped steering wheel and shift knob come as standard on the S-Runner. You can get them as an option in the 4X4 Double Cab, Xtracab and PreRunner double, but as part of an additional package.
The instrument panel on all models, excluding the S-Runner, is illuminated with orange light and it includes the speedometer, coolant temperature/fuel-level meters, and warning lights. The S-Runner comes with an orange-illuminated instrument panel but it contains white-faced gauges. Among these gauges are the speedometer, tachometer with LCD twin trip meters, temperature gauge, and fuel-level meter. It is available on the other models but as a part of a package.
Deluxe 3-in-1 AM/FM Cassette/CD with six speakers (four speakers of the Regular Cab) is standard on the S-Runner, optional on the Double Cab, and part of a package on the rest of the models. You still get AM/FM radio as standard in case you don't want to spend extra bucks on the Deluxe. Four-wheel-drive models get a one-touch 4-Hi electronically controlled 4WD transfer case selector switch.
The exterior of the Tacoma comes in seven different colors: Super White, Lunar Mist Metallic, Mystic Gold Metallic, Radiant Red, Impulse Red, Imperial Jade Mica, and Black Sand Pearl.
Under the hood of the 2004 Toyota Tacoma – Engine and transmission
If you pop the hood of a Tacoma, you will find one of the engines:
2.4-liter inline four-cylinder (Dual Over Head Cam) engine that makes 142 horsepower and 160 lb-ft of torque. It comes as standard on the S-Runner and rear-wheel-drive Regular Cab.
2.4-liter inline four-cylinder (DOHC) power plant that produces 150 horsepower and 177 lb-ft of torque. It comes as standard on the PreRunner models, four-wheel-drive Regular Cab, and Xtracab.
3.4-liter (DOHC) V-6 that makes 190 horsepower and 220 lb-ft of torque. This big boy is available on the rear-wheel-drive Xtracab and the four-wheel-drive Double Cab. It is available as an option for the PreRunner models.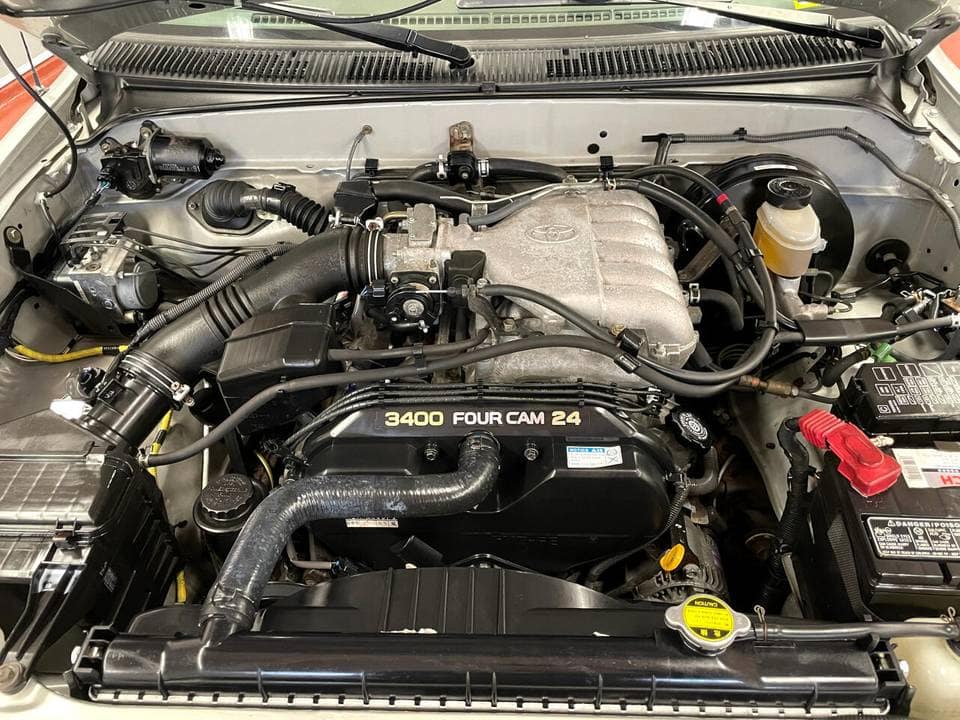 The V-6 gets a special treatment from Toyota's Racing Development team in form of a supercharger installed at the dealerships. It boosts the power output from 190 to a staggering 260 horsepower.
Alongside the power plants, Toyota supplies the Tacoma with three different transmissions. The first option is a five-speed manual transmission with overdrive available as standard on the S-Runner, rear-wheel-drive, and four-wheel-drive versions.
The second option on the list is a four-speed automatic transmission with an overdrive. It comes in as an option for the S-Runner and the rear-wheel-drive Regular Cab models.
The last option you can select from the menu is a four-speed electronically controlled automatic transmission with an overdrive. It is offered as standard on the PreRunner models, and four-wheel-drive Regular Cab and Xtracab.
Driving quality and performance
Body construction
Thanks to its compact dimensions, Driving a 2004 Toyota Tacoma on the highway is a breeze, but unfortunately, it can be difficult in the narrow city streets because of its sheer size and wide turning circle.
The Tacoma features a welded steel cab and a double-walled bed that sits on a ladder-frame chassis. In the front, you get an independent double-wishbone suspension with coil springs, stabilizer bar, and gas shock absorbers. The back end features a leaf spring suspension with staggered gas shock absorbers. On top of that, the Tacoma features rack-and-pinion power-assisted steering.
Performance and ride quality
Tacoma handles well on and off the road. It is very fun to drive around the corners especially the sporty S-Runner with the five-speed manual. It leans a bit in the turns but it is manageable. The ride is smooth and creamy but can be bouncy over bumpy roads.
The Tacoma offers excellent off-road specifically the 4X4 models. It has an axel ratio ranging from 3.91:1- 4.10:1, and a limited-slip differential is a worthy option.
Fuel economy
The four-cylinder engines are efficient and have decent power delivery when accelerating. Both four-bangers average 22 miles per gallon in city limits and 25 miles per gallon on the highway with rear-wheel-drive models. The numbers fall back with the four-wheel-drive system but it still manages to average a decent 18 miles per gallon in the city and 21 miles per gallon on the highway.
The V-6 is smooth and responsive, especially with the TRD supercharger. The 3.4-liter beast gets an average of 18 miles per gallon in the city and 22 on the highway with rear-wheel-drive models, 17 miles per gallon in the city, and 19 miles per gallon on the highway with four-wheel-drive.
The four-wheel-drive models are equipped with Toyota's 4WDemand system. This nice feature allows you to shift into 4WD-High at speeds up to 50 miles per hour using the transfer case shift knob or a 4-Hi switch on the dash (optional).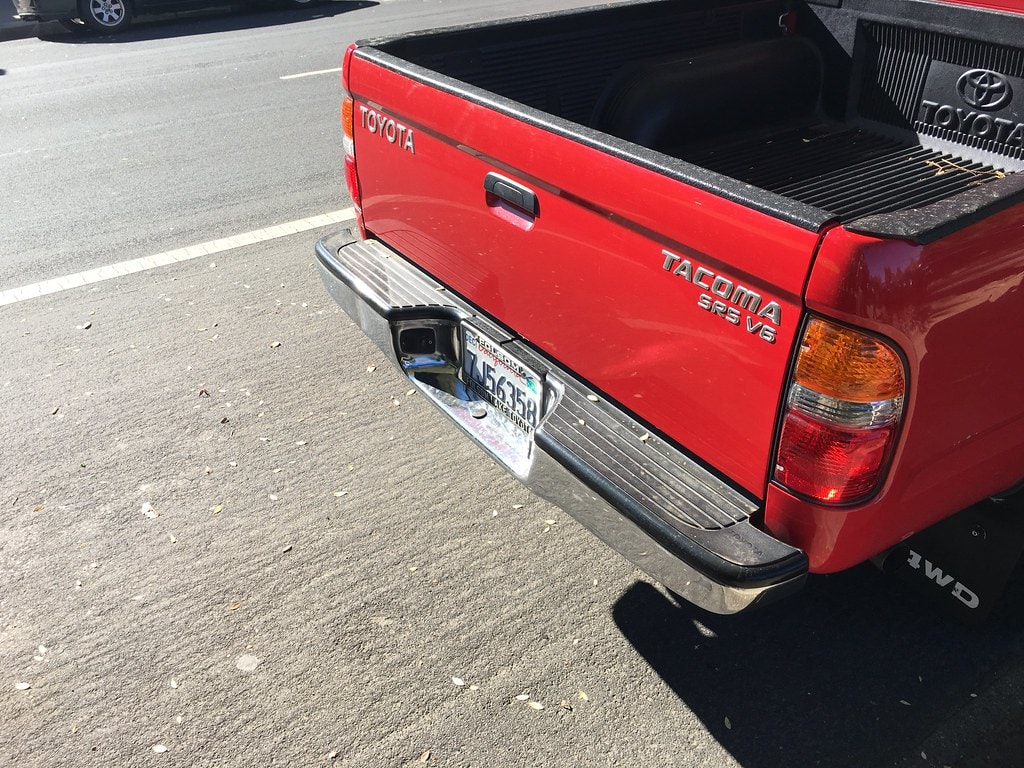 Towing and payload
Talking in terms of towing and payload capacities, the Tacoma delivers different results depending on the configuration and the setup you are running.
Towing figures range from 3,500 lbs. all the way up to a 5,000 lbs. max. On the other hand, the Payload varies according to the cab style and bed size. The least amount of weight a Tacoma can haul is 1,530 lbs. and 2,000 lbs. maximum weight with the right setup.
Warranties
A Toyota without a warranty is like a thanksgiving without a turkey. The Tacoma comes from the factory with three warranties: a basic warranty for 3 years/ 36,000 miles, a drivetrain warranty for 5 years/ 60,000 miles, and a rust warranty for 5 years/ unlimited miles.
Packages
The 2004 Tacoma gets a premium treatment from Toyota in form of packages. It includes:
The classic SR5 Chrome Package features:
Chrome bumpers
Grille surrounds
Air conditioning
Dual-fabric sun visors with mirror and visor extensions
Orange-illuminated white-faced gauges
Digital clock
Tilt steering wheel
Deluxe AM/FM cassette/cd with four/ six speakers
The popular Limited Package. It features the same options as the SR5 Chrome package, and adds color-keyed front bumper and fender flares, chrome door handles, chrome power mirrors and rear bumper, and sliding rear window with privacy glass. Not to mention, power windows, power door locks with remote keyless entry, leather-trimmed tilt steering wheel and shift knob, and cruise control. Plus, fabric-trimmed sport seats with power-adjustable lumbar support.
Last but not least is the legendary TRD Off-road package. It includes:
Bilstein off-road-tuned suspension with high-pressure gas shocks
16" inch 5-spoke aluminum-alloy wheels
P265/70R16 BFGoodrich tires with white lettering
Locking rear differential,
Fender flares
TRD graphics and stickers
Tacoma's closest competitors
Tacoma is a serious pickup truck and it receives serious competition as well. Some of the competitors worth considering are the GMC Canyon, Chevrolet Colorado, Mazda B2300, and the Ford Ranger.
Pros
Flexible and refined drivetrains
Great off-road capabilities
A wide variety of body configurations
Stability control
Build quality and reliability.
Cons
The standard features list is very limited.
No third or fourth door on Xtracab
2004 Toyota Tacoma Guide: FAQs
Should I lift my Toyota Tacoma?
Lifting your Tacoma depends on how you intend to drive it. It is not a bad idea to lift your pickup truck, and many would recommend it. The market is over-flooded with lift kits from great brands like Bilstein, FOX, and ICON that will give you up to 3 inches of lift to fit larger tires, improve towing and hauling capabilities, provide better handling, and ride quality.
Does the 2004 Toyota Tacoma feature a cabin air filter?
Unfortunately, the first-gen Tacoma does not have a cabin air filter, and Toyota only started including cabin air filters in their Tacoma lineup in 2007.
Do Tacoma trucks hold their value?
According to online surveys, Toyota Tacoma is expected to hold 78% of its original value after five years.
How long can a Tacoma last?
iSeeCars claims that a Tacoma can reach 300,000 miles with ease and can run for up to 15 years before requiring major repairs .
Final thoughts
Without a shadow of a doubt, Tacoma lives up to its name. It comes with many amenities and convenience features to make working and day-to-day driving easier and more comfortable in addition to great off-road capabilities. It presents a peace of mind no other manufacturer can provide. So if you are considering buying a Tacoma, do it! With a Toyota, you can't go wrong.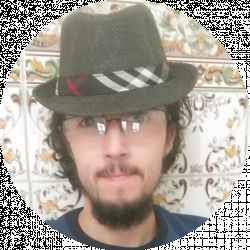 Latest posts by Tommy Verrcity
(see all)