Toyota is one of the biggest car manufacturers in the industry and there is a good reason why. Toyota is famous for its legendary reliability, manufacturing quality, and top-notch off-road performing vehicles.
And last time I checked, the best-selling automobile in the world is a Toyota. Alongside the Corolla, the Toyota Tacoma is their-best selling model in the compact pickup truck segment.
Just like a boss on Dark Souls, Tacoma is a truck that refuses to die. It's built to outlast its owners.
The first generation was launched in 1995, and it is possibly the most reliable one as well. For that reason, the 95-year model is under the spotlight of this article. Keep on reading this 1995 Toyota Tacoma guide to find out everything you need about the first Tacoma, its value, and how to make it better.
What's New
Tacoma carries the meaning of rugged, tough, and long-lasting. The name is also associated with the ability to go far and beyond. Toyota Tacoma does exactly that.
I told you they were serious about it!
The Tacoma is the sixth-gen pickup in Toyota's lineup. It received a more aggressive and sleek design alongside other features like a driver-side airbag and four-wheel ABS. The first gen went out of production in 2004 and had very subtle changes. The latter includes optional extras that became standard on all models and some styling accessories. It is available with a handful of body styles, drivetrains, and power plants.
What's Under the Hood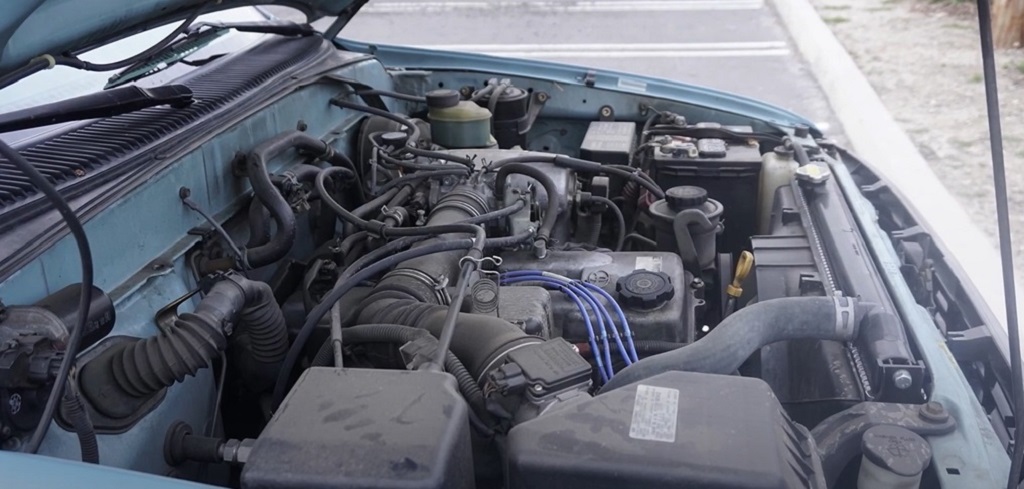 The engines offered by Toyota are decent for a pickup in 1995. The smallest engine is a 2.4- liter inline four-banger. It produces 142 horsepower and 160 pounds-feet of torque at 4,000 rpm.
The second power plant in the lineup is a 2.7- liter inline four-cylinder. It makes 150 horsepower and 177 pounds-feet of torque at 4,000 rpm. Toyota's biggest engine is a 3.4- liter V- 6 that puts out 190 horsepower and 220 pound-feet of torque at 3,600 rpm.
Each powerhouse can be mated to a five-speed manual transmission with an overdrive or a four-speed automatic gearbox with an overdrive. The power is delivered to the rear wheels or all four depending on the model you opt for.
Payload and Towing
How much you can tow and the maximum cargo you can haul with a Tacoma differs according to the engine and drivetrain combination. For instance, if you have a 2.4- liter four-banger with rear-wheel drive and a five-speed manual, you can tow a max of 3,500 pounds and haul up to 1,600 pounds.
That is actually more than enough if you use the Tacoma for light-duty work.
The 2.7- liter can drag 3,600 pounds and carry up to 1,660 pounds in the bed if you have an extended cab with four-wheel drive and a five-speed manual. Otherwise, the cargo space bumps up to 1,800 pounds if you have a regular cab.
The same goes for the big V- 6. The extended cab with rear-wheel drive can tow 5,000 pounds with no issue and haul a decent 1,500 pounds. Regular cabs with four-wheel drive can tow the same amount, but they can load 300 pounds more in the bed.
Fuel Economy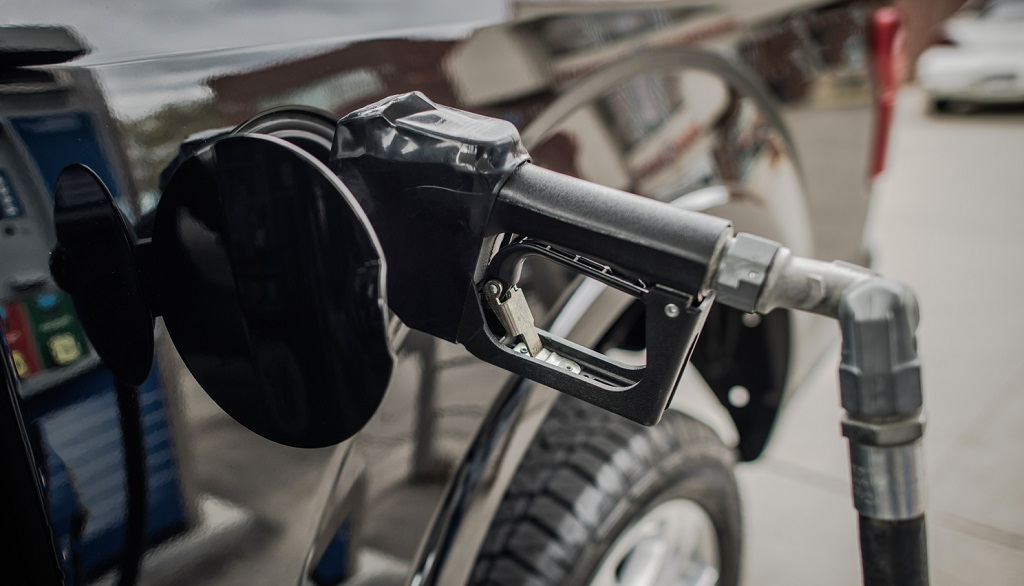 Pickup trucks are thirsty for gas by nature. However, Tacoma has decent fuel consumption, especially the four-bangers. The 2.4- liter gets 19/22 miles per gallon in the city, 26/28 on the highway, and around 22/24 MPG combined. These figures apply to regular and extended cabs with two-wheel drive and a five-speed manual.
Such models come with a 15.1-gallon gas tank, which gives you well over 300 miles of range. It's all fun and games until you need a refill. And with the current gas prices, you're looking at about 80-100 bucks for a full tank.
The 2.7- liter is not as good as the smaller inline-four, but it's not far off. It averages about 16/18 miles in the city, 20/23 on the highway, and 18/20 combined MPG. You get these results from either an extended cab or a regular cab with four-wheel drive and a five-speed manual. The tank fits 18 gallons of gas, and it's good for 300+ miles of range (on the highway).
The V- 6 is the biggest gas guzzler among the three. With a full 18-gallon tank, you get 17 miles per gallon in the city, 21 on the highway, and 19 combined.
And that's with rear-wheel drive regular cab models! If you add four-wheel drive and extend the cab, the numbers fall by at least 2 miles.
Keep in mind that to get the highest mpg possible from any 1995 Tacoma model, you need to be a patient and sensible driver.
Price Tags
The entry-level model comes with the 2.4- liter four-cylinder and a five-speed manual in a regular cab design. It will set you back $12,000. If you add the 4×4 system and the bigger 2.7- liter, the price rises to $17,000. And if you want the four-speed auto, that's $900 extra.
The extended cab models featuring four-wheel drive with the big V-6 can cost up to $19,000. The most expensive model is the SR5, which is the sporty-ish model, at $21,000. By sporty I mean it has a deeper grille, bumper, and fender flares to make it stand out.
Dimensions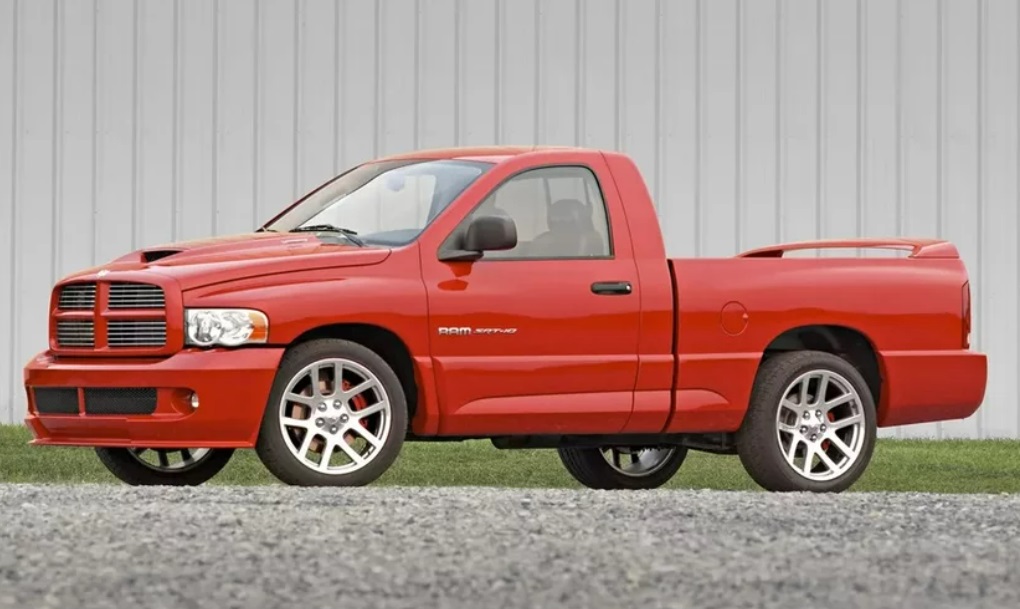 Regular cabs are the smallest in the lineup. They sit on a 103.3-inch wheelbase with 180 inches in total length. They are 66 inches wide from mirror to mirror and have a turning circle of 35.4 feet.  As a result, they are easier to maneuver around parking lots and tight streets.
The extended cabs have a longer 121-inch wheelbase and a total length of 199 inches. They have a turning circle of 40 feet, which means they are a pain in the neck to park in a busy place. The rear-wheel-drive models sit 6 inches high above the ground, while the four-wheel drive ones sit 10 inches higher for better ground clearance when off-roading.
Design
Tacoma's design is subpar. It's not the most beautiful pickup, but it's not the worst looking either. The front end is sleek and minimalistic featuring a chrome bumper, chrome grille, and halogen headlights. The sides are smooth and bulky to give the truck a menacing look. The chrome continues to the back bumper with classic brake lights.
The exterior is available in several colors, including Paradise Blue, White, Beige, Satin Black, Evergreen Pearl, and three different shades of red.
On the inside, there isn't much to say. The cabin is roomy enough to carry three adults if you choose the cloth split-bench seat. Or you can have two separate bucket seats with a center armrest, also cloth). The rear seat on the extended cab is too upright and generally agonizing for passengers. It's better to use it as an additional storage space for tools.  The dashboard has an AM/FM radio with a couple of AC vents and a simple gauge cluster.
Performance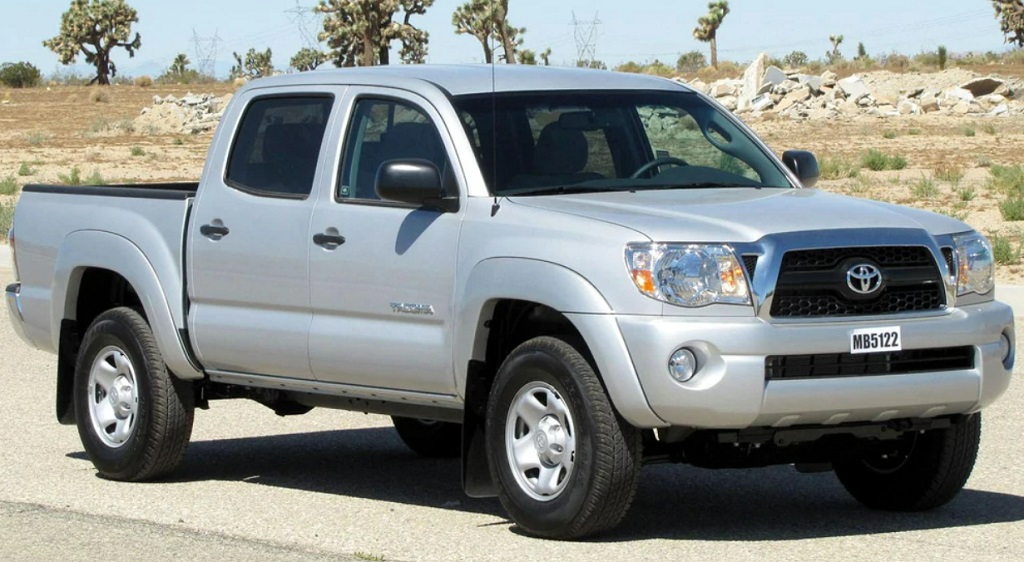 The engines are responsive under acceleration and have enough to get up and go to make the driving experience fun. The rear-wheel-drive models are decent through the corners, but the body roll is out of control sometimes.
On the other hand, the four-wheel-drive models shine best when off-roading and can conquer about any terrain you throw at them. Sadly, that off-road performance disappears on paved roads. The ride is comfortable to an extent because the truck glide over tiny bumps. Nonetheless, it can get very bouncy, especially the back end.
The brakes work very well, but the nose dives deep into the pavement under heavy braking.
Competition
Toyota Tacoma was built in the U.S for the U.S Market, consequently, it was going against domestic powerhouses like the Chevy S-10, Dodge Dakota, and Ford Ranger. However, Tacoma was never the underdog. The competition offered similar and smaller engines that produces equal or less horsepower than the Tacoma. Yet, they were strong when it came to fuel consumption.
Make your 95 Tacoma Better
Power Upgrades
Since Tacomas are used mainly as workhorses or for extreme off-roading, they could use a bit more power. If you have a V-6 model, you can install a supercharger offered by TRD and increase your truck's performance and power output. This can help in day-to-day towing, hauling, and getting out of muddy situations. However, adding more power will affect fuel consumption and other aspects of the truck.
Air Filters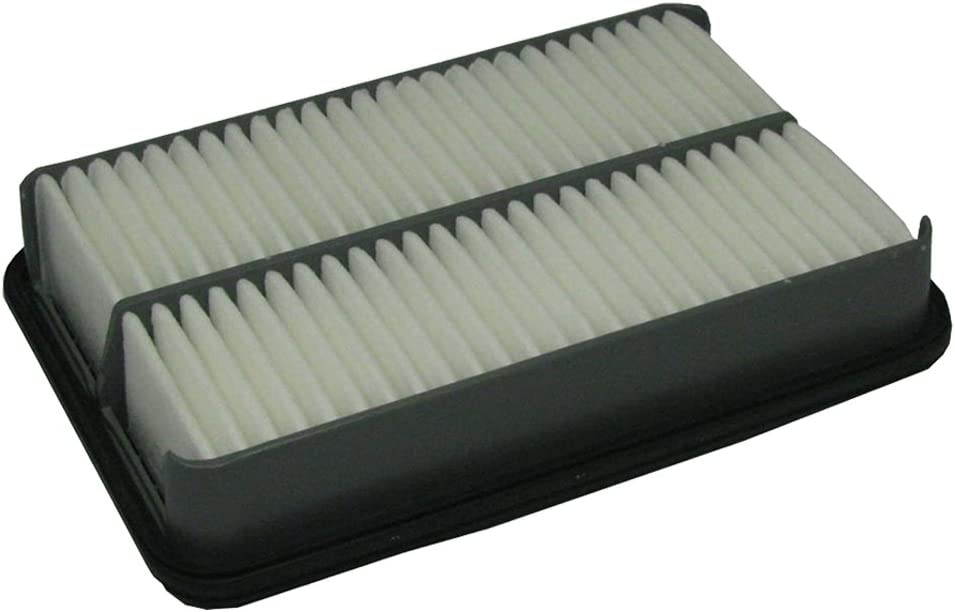 For the engine to run, it needs air constantly. And the cleaner, the better. Adding a high-quality K&N air filter may cost you $50, but it will save you a lot of trouble in the future.
New Headlights
Replacing the old halogen headlight on your Tacoma for new LEDs can be a lifesaver. First of all, it will improve the visibility at night, and enhance the looks of your truck.
Brakes and Brake Pads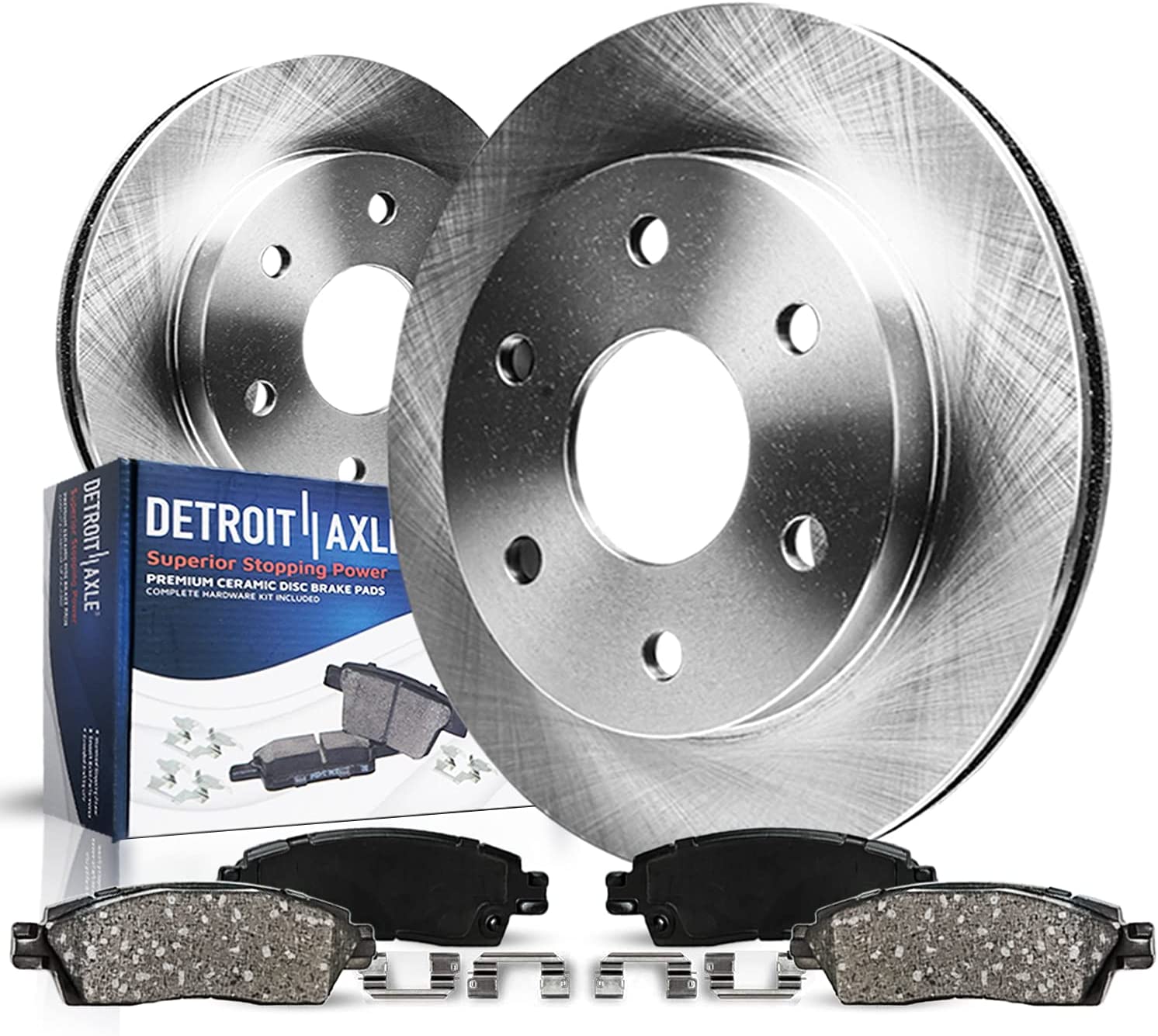 Just because it's a compact truck does not mean it's light. Tacoma can weigh up to 5,000 pounds without any additional cargo. So, replacing the brake pads or upgrading the brakes as a whole (if they are no longer good for road use) is not a bad idea after all.
A Wagner QuickStop Ceramic pads are top tier to add to your Tacoma for $30. You can go the extra mile and replace the rotors as well.
Off-Road Upgrades
If you have a Tacoma, there is a high chance that you are using it to destroy rough terrains. Here are a couple of things you can do to make it better:
Lift Kits

Adding a lift kit to your ride has a lot of benefits.  It provides high ground clearance to prevent the truck from bottoming out while off-roading. You can also use the extra lift to fit bigger and better tires. Finally, professional lift kits allow better articulation that helps during rock crawling.
Buying a 20+ Years Old Tacoma
If you are looking for a practical pickup truck that is cozy and easy to live with, a compact truck is your best bet. In today's world, there are endless options to pick from. However, what if you are on a tight budget looking for a ride that can take a beating?
Your answer is a first-gen Toyota Tacoma. This mid-90 compact is an absolute tank.
Tacoma is famous for its bulletproof reliability and ruggedness. Many first-gen Tacomas are still running today with more than 200,000 miles on the clock.
Which begs the question: is it really worth buying a vehicle that's been abused for 20+ years?
The answer is both yes and no.
Reasons why you should buy a 1995 Tacoma:
Tacomas tend to hold their value very well, and the main factor contributing to that is their bulletproof reliability. As a result, the first-gen Tacomas (95-04) are being sold for premium prices. Base models with over 100,000 miles are on sale for $15,000.
If you want one, then go for it. Make sure to find a model that has 150,000 miles or less.
Another reason why this gen is sought after is the different configurations. You can get one with any body style, engine, and drivetrain you want. There is even a TRD supercharger that you can install on the V-6 to get more power.
Reasons why you should not buy a 1995 Tacoma:
It is very hard to find a well-maintained 1995 Tacoma with 150,000 miles or less on the dials. That means it's been used, abused, and is more prone to breakdowns, which will cost you a lot in the long run.
The second reason is that 20+ years old Tacomas (or any vehicle for that matter) tend to have a lot of rust, especially underneath.
Lastly, the price tag is too high for such a vehicle. You would be better off spending more money on a newer model that has better equipment, quality ride, and better mileage.
FAQs
Question: What is the best Tacoma to buy?
Answer: The best Toyota Tacoma years to buy are 1995 to 2005. Preferably the latter because it has the highest customer satisfaction rating. And, they are newer models with fewer miles on the dash.
Question: Is Tacoma better than the Tundra?
Answer: Both models have their ups and downs. The Tundra is larger in size, more powerful, and aimed at heavy-duty work. On the other hand, Tacoma is more maneuverable and offers better fuel economy.
Question: What Trim level should I buy?
Answer: Tacoma TRD Off-road and TRD Sport are the best trims that you can buy. The TRD Off-road is a monster on rough terrains, and TRD Sport is a high performer on paved roads. Additionally, both models have access to the same packages and optional extras.
Final Thoughts
Old or new, you can't go wrong with a Toyota. The older models are built like a tank and are still running to this day. On the other hand, the newer models are subjected to quality control that guarantees longevity and the same reliability Toyota is famous for.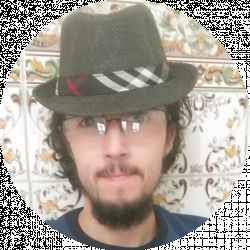 Latest posts by Tommy Verrcity
(see all)